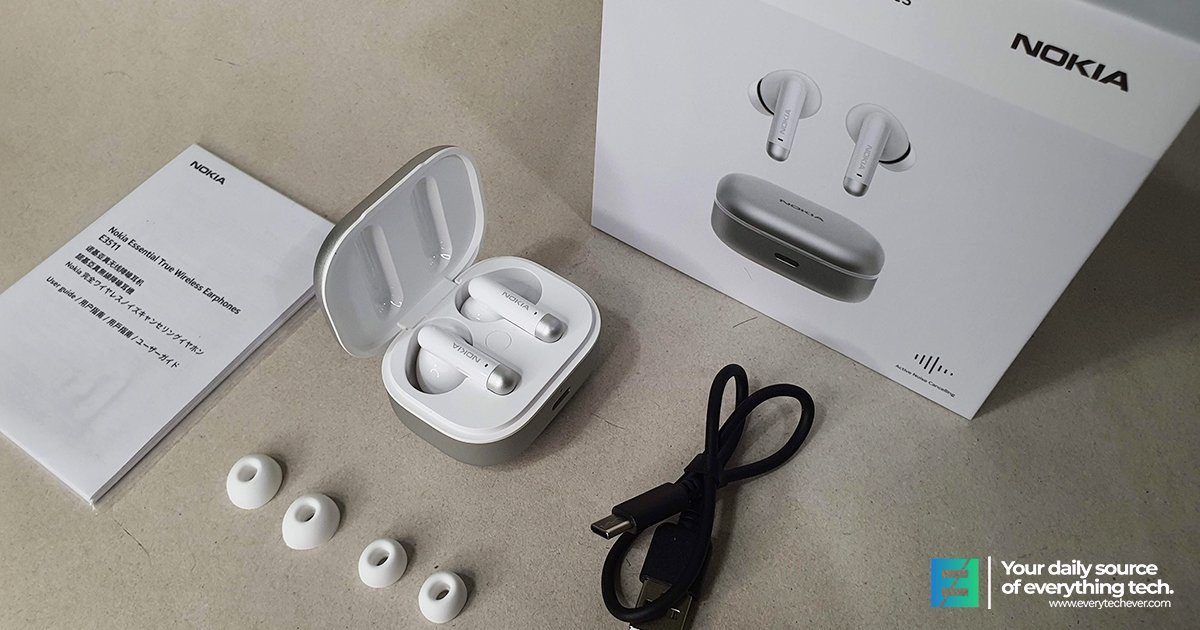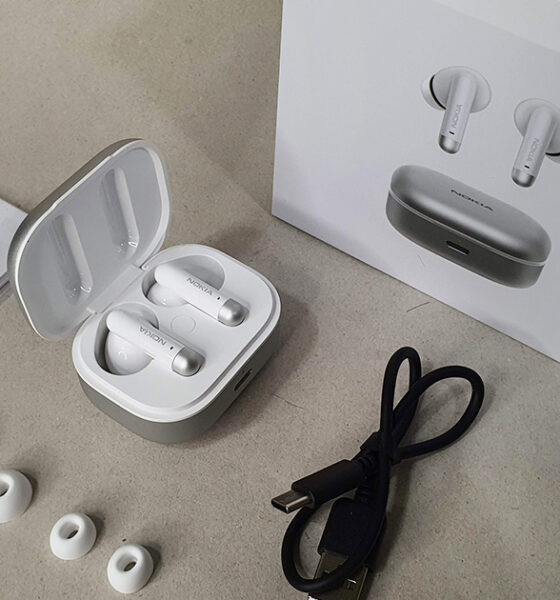 Nokia E3511 Review: A Deserving New Essential
Your simple music companion to a vastly complex everyday life.
The Nokia brand has been around in the technology and gadget business ever since being a major player in the early mobile phone era. It has retained its name in the industry until now by coursing through different related businesses such as Network Solutions, laptops, headphones/audio products, among others.
In 2020, Ruishentong Intelligent Technology Co. Ltd., better known as RichGo Technology, a company that mainly serves well-known international consumer electronics, acquired the license for the Nokia branding for headset and audio-visual accessories products for markets in China and the Asia-Pacific region. Since then, the company has been releasing a series of quality audio products bearing the Nokia brand.
However, RichGo Philippines recently announced its rebranding. They are now known as HOLO Space. The new branding represents Signeo Design-RichGo Singapore brands, Monster Gaming, and Nokia Personal Audio.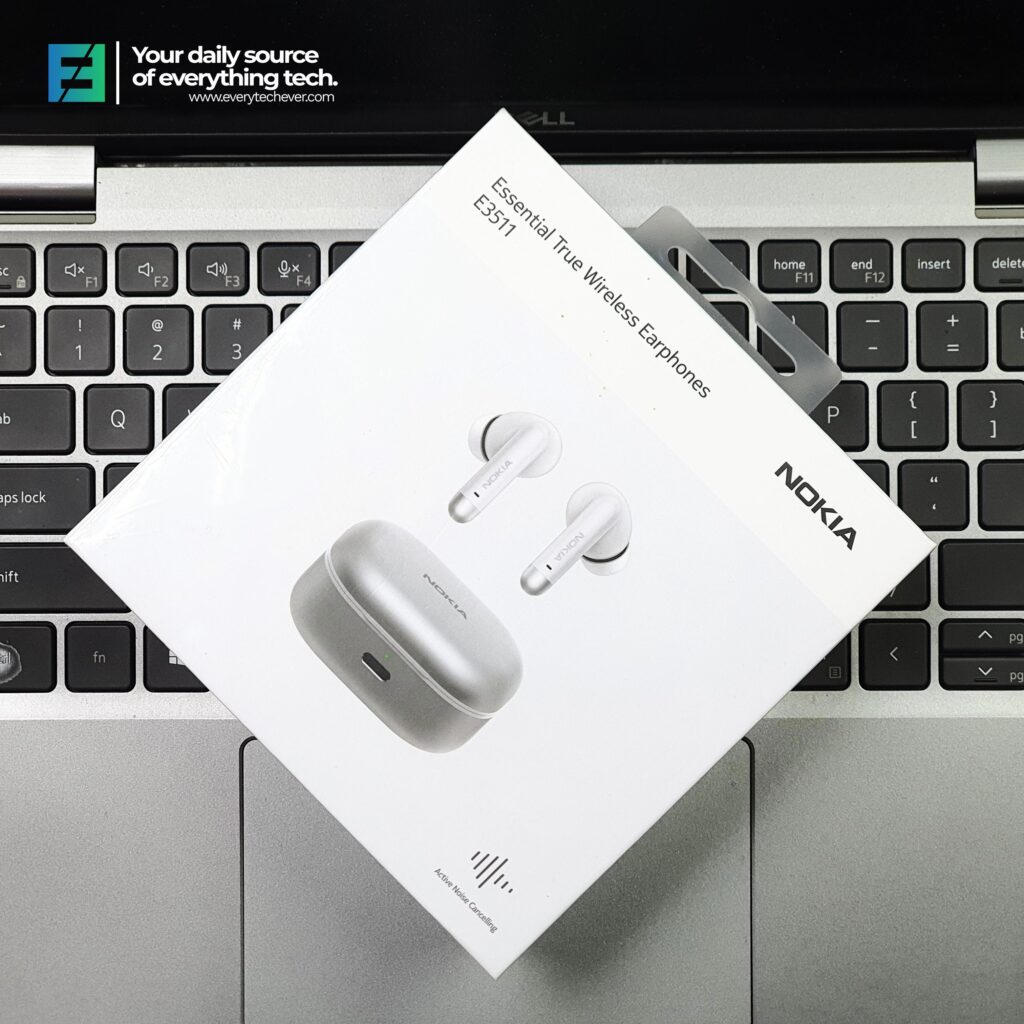 Creating Luxury from the Essential
One of the company's most successful line-ups is the Essential series (E-series) which grew recently with the launch of Nokia E3511, an upgrade of the 2020 release Nokia E3500.
The Nokia E3511 is the current premium offering from RichGo's Nokia E-Series. It features Active Noise Cancellation (ANC), enhanced voice pick-up, a long battery life, an IP44 rating for ingress protection, and comes with a lightweight metal battery case.
Unboxing the Nokia E3511
The packaging box is straightforward, with a photo of the device on the front and a promotional photo on the back. Everything necessary for any wireless Bluetooth is included in the box: a Battery case, additional pairs of different sized ear tips for fit adjustment, charger cable, user manual, and warranty manual.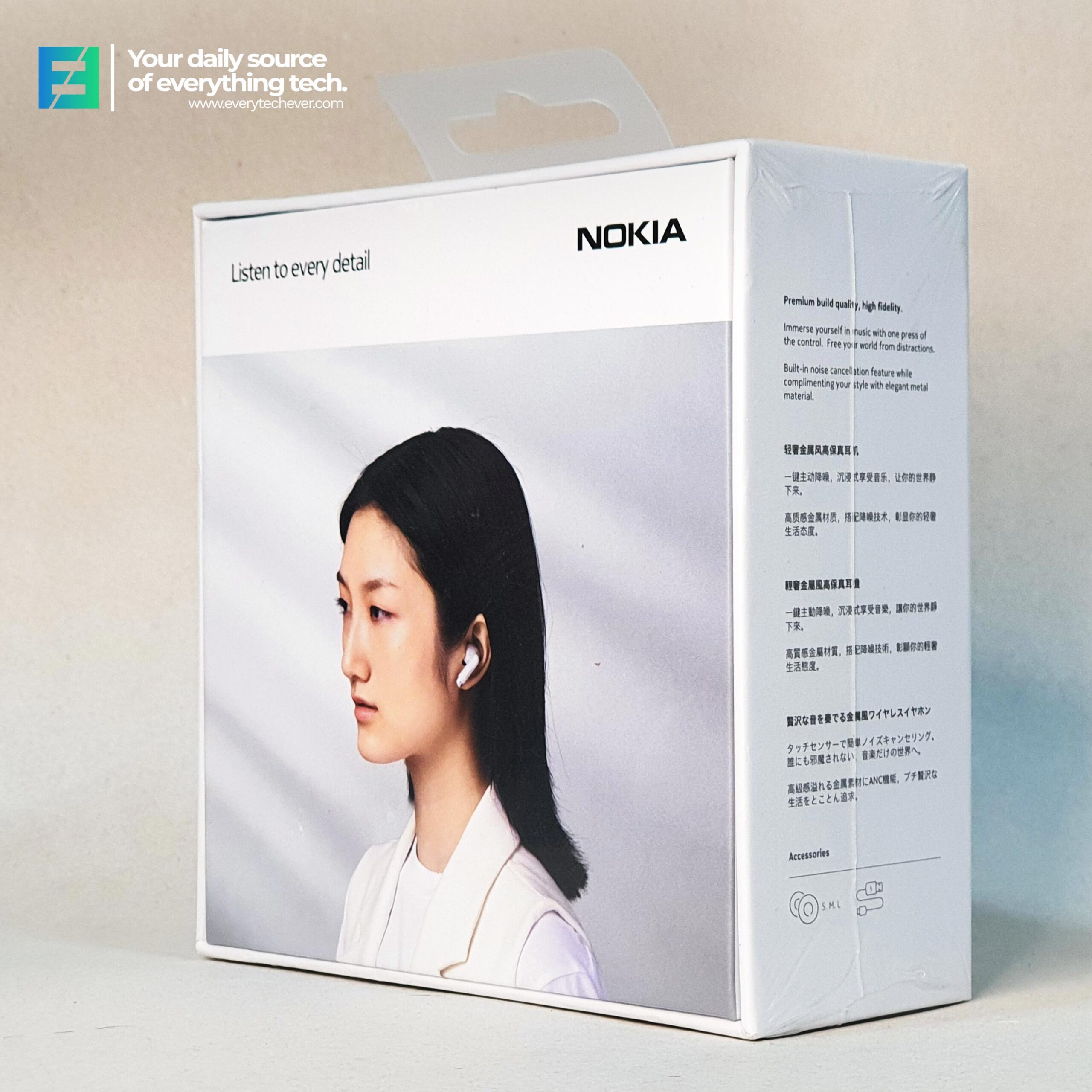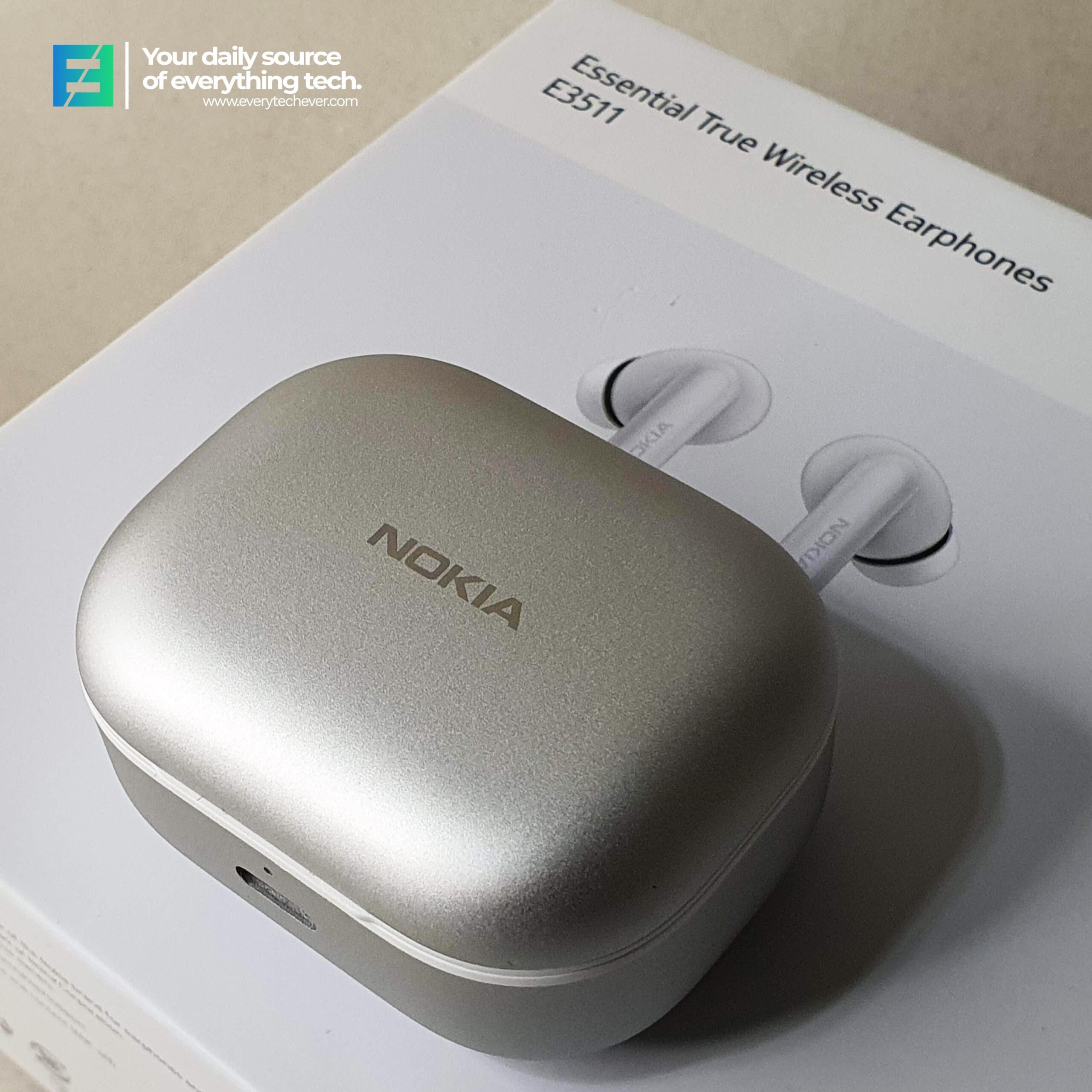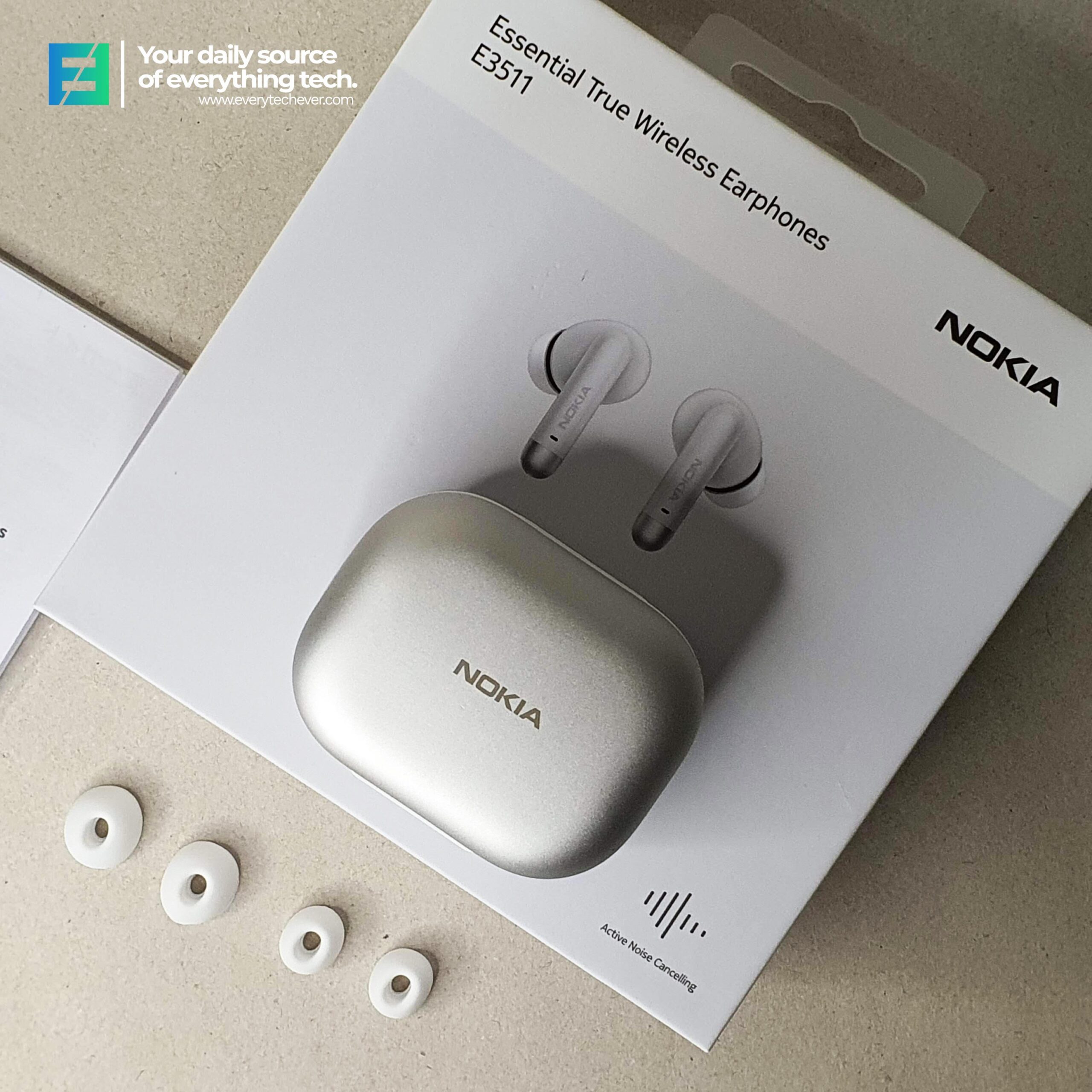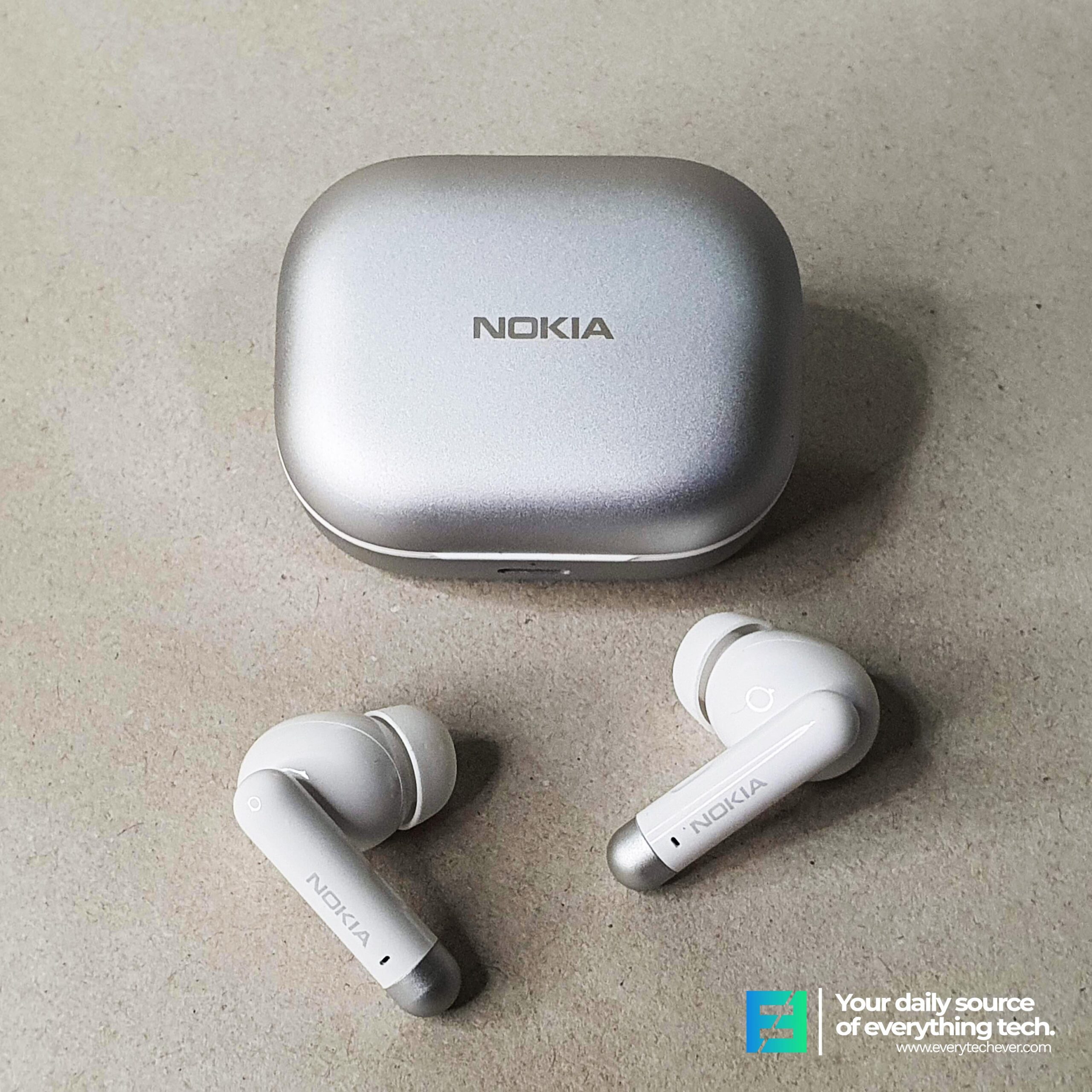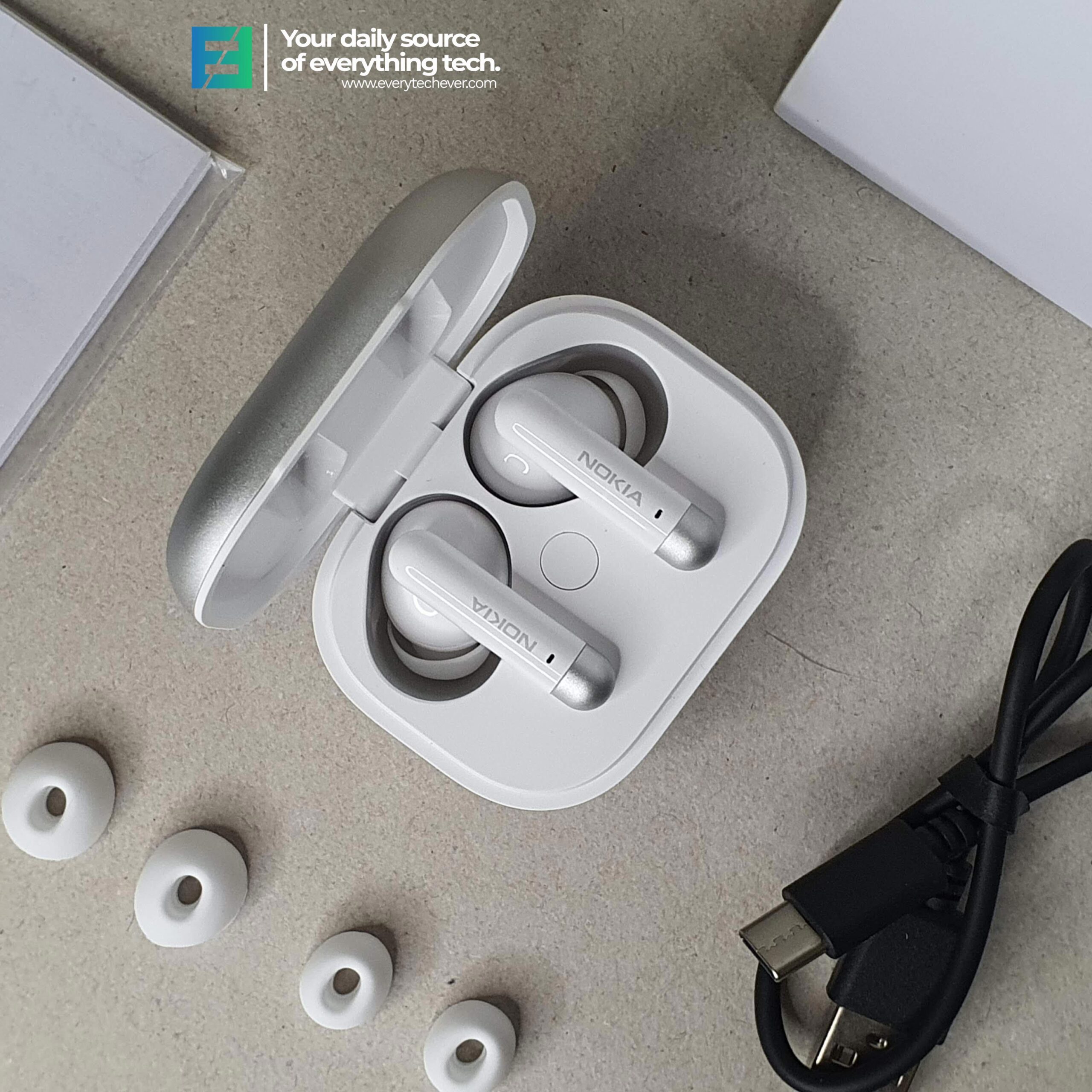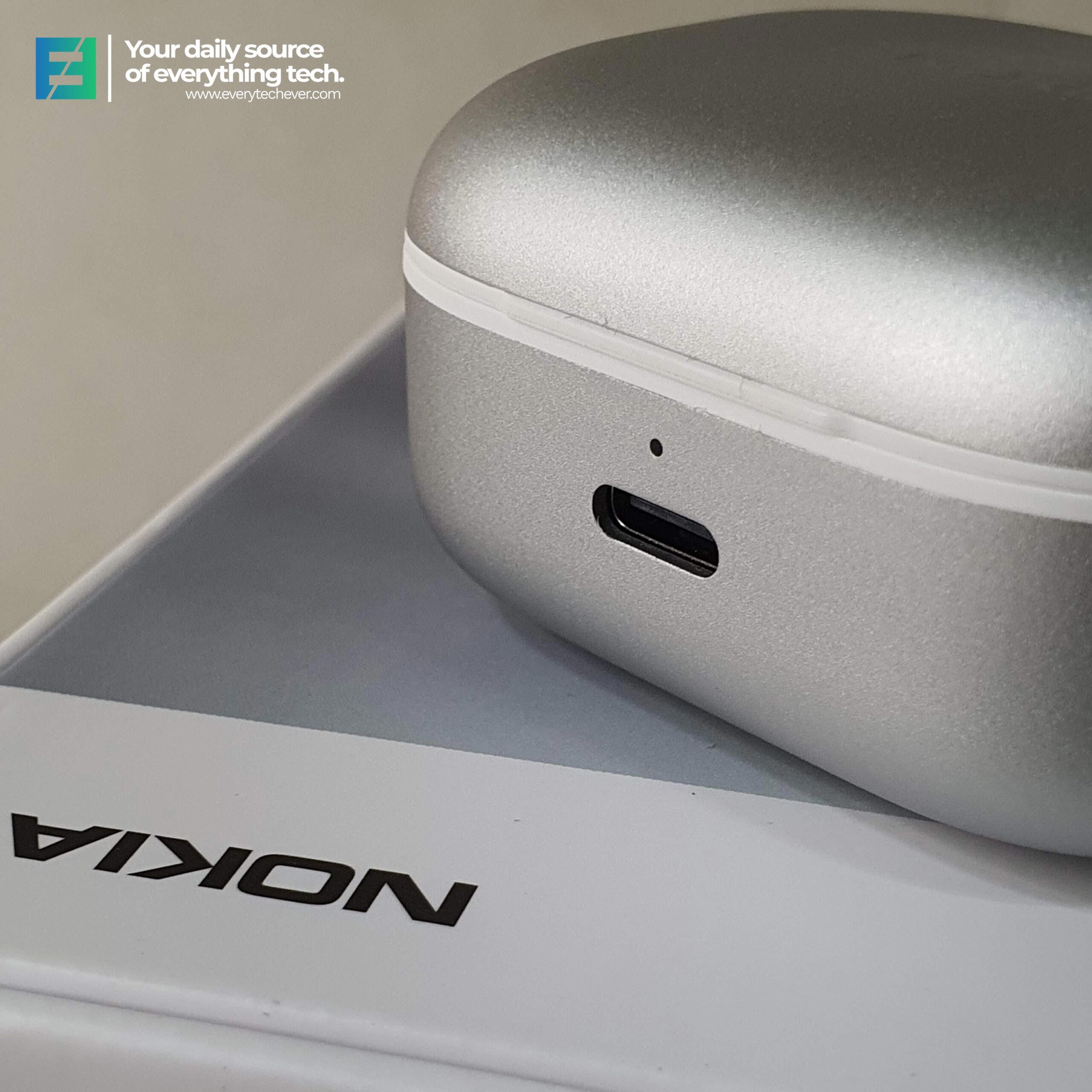 Design and Controls
The material is light but strong
The E3511 is a classy chic with a heart inside. The buds are made with halogen-free materials to reduce environmental impact and the charging box is coated with aluminum for a durable and premium feel. It is an eye-catcher anywhere and goes out with the typical cobble-shape casing we normally see on the earbuds market nowadays. Aside from looks, another thing worth examining is its construction itself, as it is rated IP44. It means it will be protected from solid particles that are over 1mm in size and from low-velocity sprays of water from every direction. It would be ideal for active listeners because rain or sweat would not disrupt your music marathon, phone calls, or workout – regardless of the weather.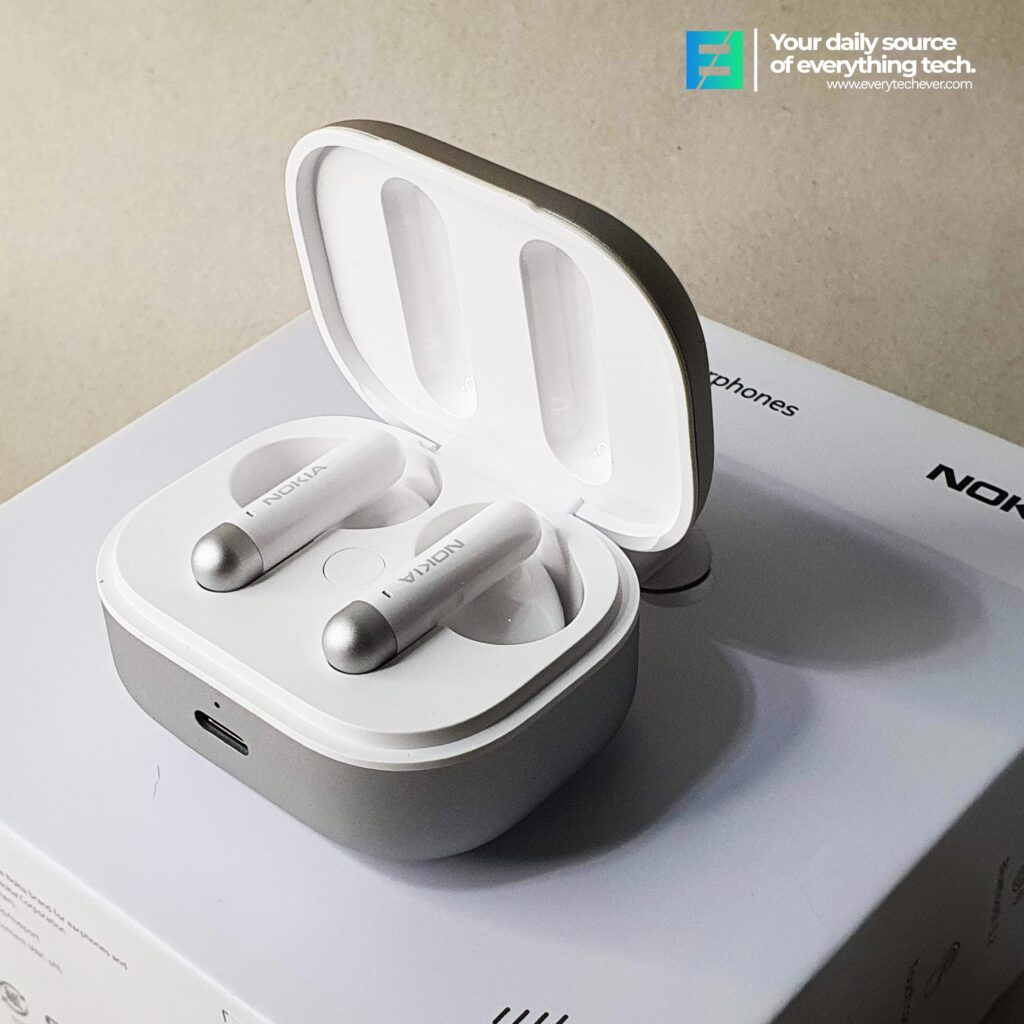 Simplicity with functionality
The controls and indicators on the earbuds are being designed with a minimalistic approach. On the charging box, you'll see a conveniently placed LED indicator to tell the earbuds' battery level and the charging box's charge level as well. The user manual explains how the led indicator tells charge – basically, the light that illuminates when you open the box tells the charge level of the buds, while the light that illuminates when you plug in the charger cable tells the case battery level. Opening the box, you'll see the buds securely placed by magnets and a round button in the middle used to reset connections. The buds themselves are equipped with touch-response features that can adjust volume, navigate songs, activate the device assistant, and activate the Active Noice Cancellation (ANC) feature.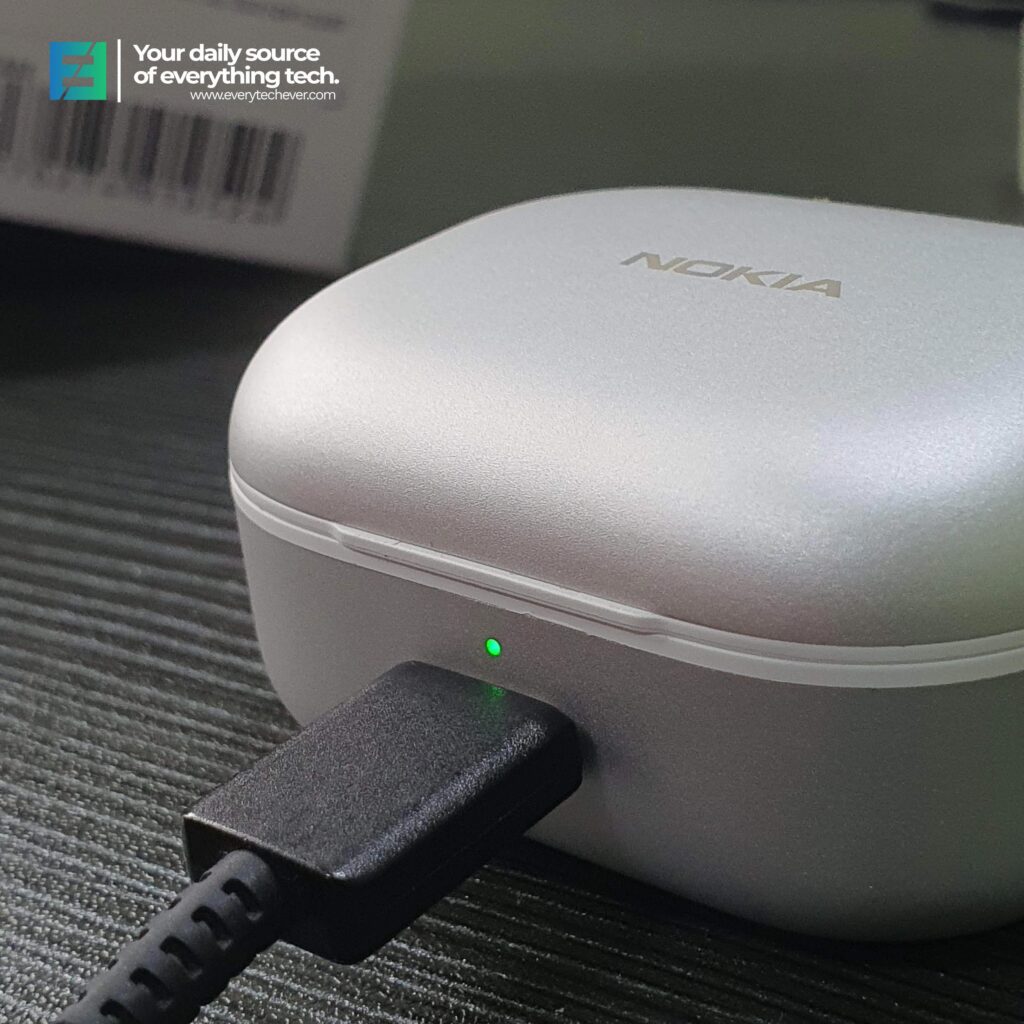 Removing the buds from the box instantly activates them and searches for paired devices. I have been using other Bluetooth audio devices and I find the Nokia E3511 lives up to the promise of "seamless pairing" as it really connects more quickly than any other device I have. Having the latest Bluetooth 5.2 could have helped with the instant auto-pairing and having a more stable connection. It promises an effective connectivity range within line of sight of approximately 30 feet or 10 meters, which I think the E3511 lives up to consistently.
Fit and Comfort
Generally, the buds are very light and compact. Selecting the right ear tip size could make for a very comfortable fit and can be in-ear for hours without feeling any ear stress. You won't have to worry about your earbuds slipping out when playing sports or doing chores that require a lot of movement because of the snug fit in-ear of the earbuds. Since the touch panel of the buds is placed on the lower part of the handle rod, you can only hold the buds on the upper portion to avoid accidentally touching the panel. It can be annoying at first, but you'll get used to it after a few days of use.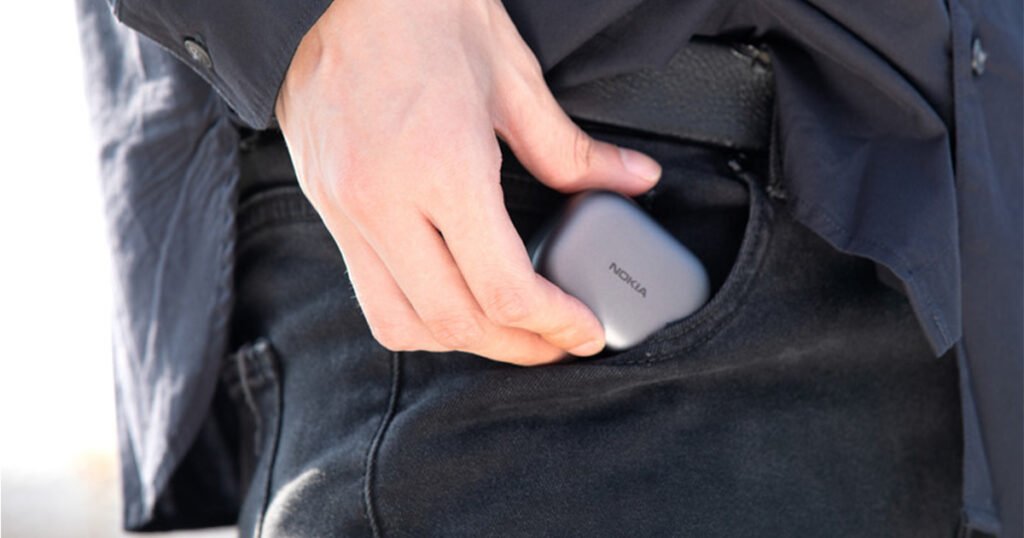 The charging box is also compact enough to fit inside pockets. Since it is box-shaped, it can easily be placed on any flat surface without the worry of rolling. It is also comfortable in the hands because of the rounded corners and the matte finish of the aluminum surface.
Performance
A lasting in-ear companion
Both the left and right earbuds of the Nokia E3511 are equipped with 45mAh 3.7V built-in Lithium rechargeable batteries. These battery specifications translate to 4.5 hours of continuous music playback at 70% volume with ANC turned on and 6.5 hours with ANC turned off. The charger case, however, comes with a 350mAh, 3.7V built-in lithium rechargeable battery and can hold three additional charges, so you can stay connected all day long. Charging can take up to 2 hours max to reach the full level for both the box and the buds. It is definitely enough to be an in-ear companion for your whole day.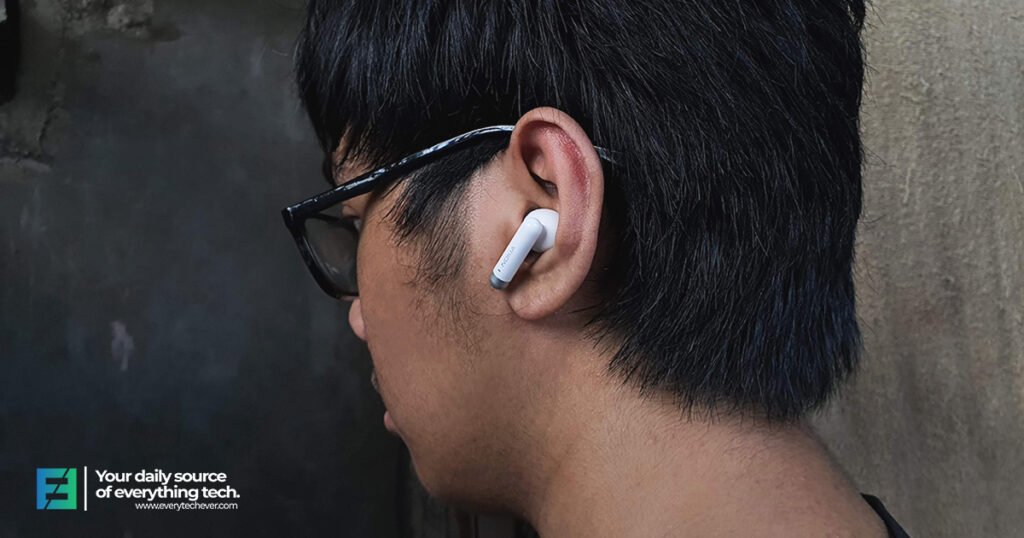 Essentially, sound quality is well-balanced.
The E3511 is powered by a Hi-Fi 10mm dynamic driver to deliver a rich and enjoyable music experience. The sound profile I observed is that it gives off crisp highs, a rich mid-range, and balanced bass. I consider this configuration well-tuned and really a treat to the ears as it makes music vibrant and alive yet retains the natural and accurate sounds as it was intended to be.
The Music I really enjoyed with the Nokia E3511 is the song Light Switch by Charlie Puth. The song demanded intricate sound delivery as its orchestra involves a series of highs and lows with crisp taps of percussions. The E3511 delivers, making it a delightful musical journey for me.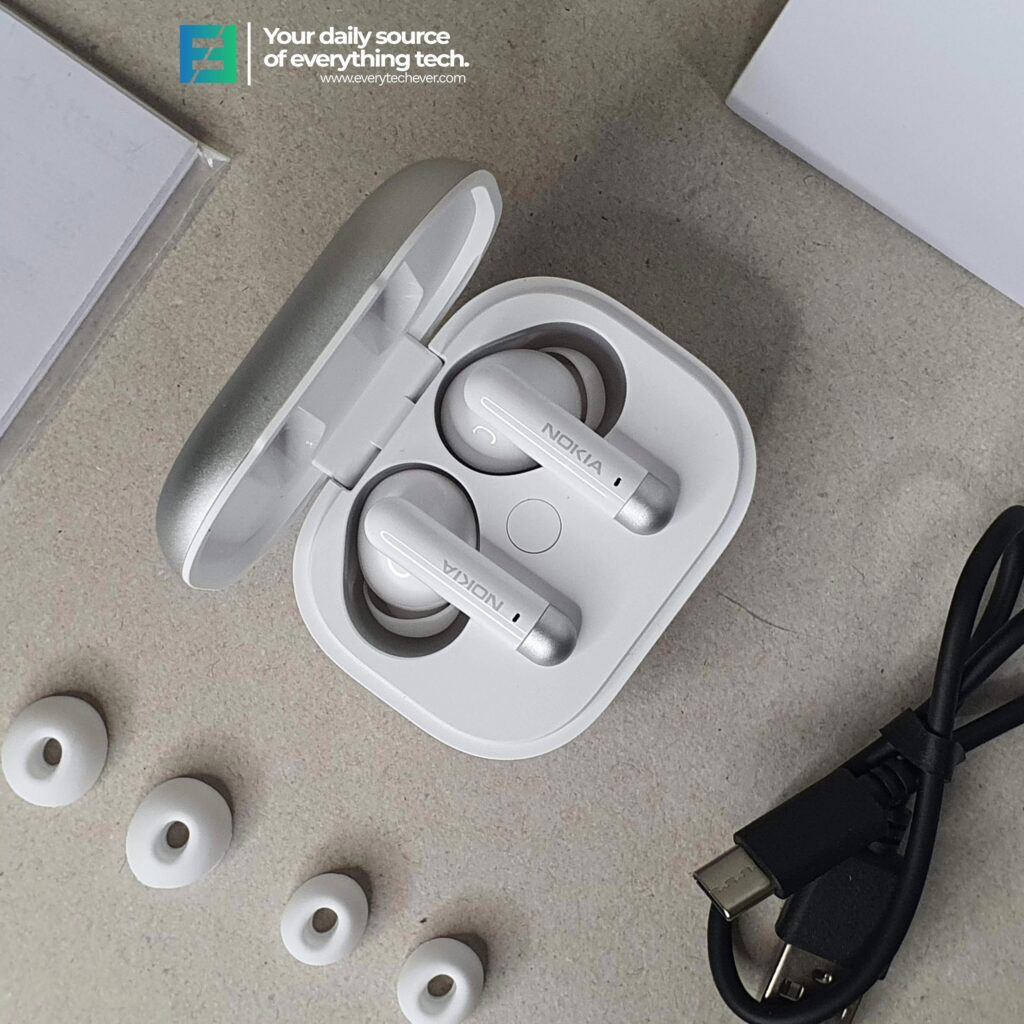 Matched with the Active noise cancellation, it is definitely an immersive concert or theater experience. With its Smart EQ, you'll be delivered an adaptive level of noise cancellation when you are answering a call, allowing you to focus on what matters.
Also worth mentioning is the retention of the unique Ambient Mode from its predecessor, the Nokia E3500. It allows you to hear what's going on outside while you're listening to music. It's ideal for conversing or being informed about flights or queuing numbers without having to take off your headphones.
Price and Availability
The Nokia E3511 is available in three metallic colors: white, black, and blue. It is available online for only 4,199Php at the Nokia Personal Audio Flagship stores via Shopee and Lazada, now under rebranded HoloSpace.
Verdict
These earbuds are definitely something you can wear confidently anytime. Its biggest assets are surely its looks and built quality. The Nokia brand has always been incorporated with durability. With the IP44 rating, aluminum charging box, and minimalistic design language, the E3511 lives up to it.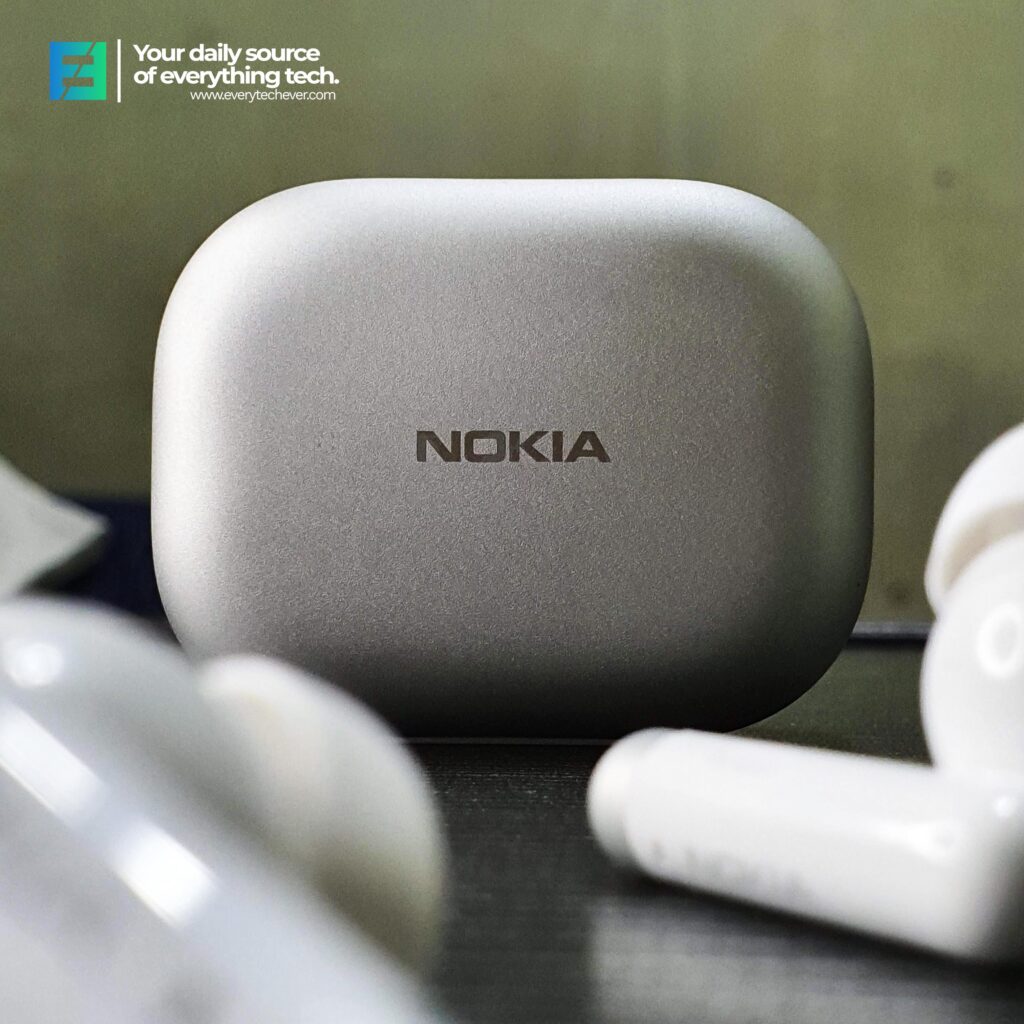 Should you buy the Nokia E3511?
These earphones are priced in a very difficult market as expectations are already high in the 4K price range. One expectation it missed is wireless charging capability. For me, this could be a game-changer, as we are now in the era of making things wireless, and this technology is our future. Another thing it missed is a dedicated app to manage, control, and customize sound profiles. This is acceptable as I already like its tuning, but definitely be a great addition.
These buds could be for those who would like to keep things straightforward. It did manage to hit all the checks for the essentials of a wireless earphone. Use it for what it is and it will not disappoint. That is something I can vouch for. If you have to consider these first before the budget, the Nokia E3511 is for you. Also, Nokia fans would really love to have these as they live up to what we liked about the brand before.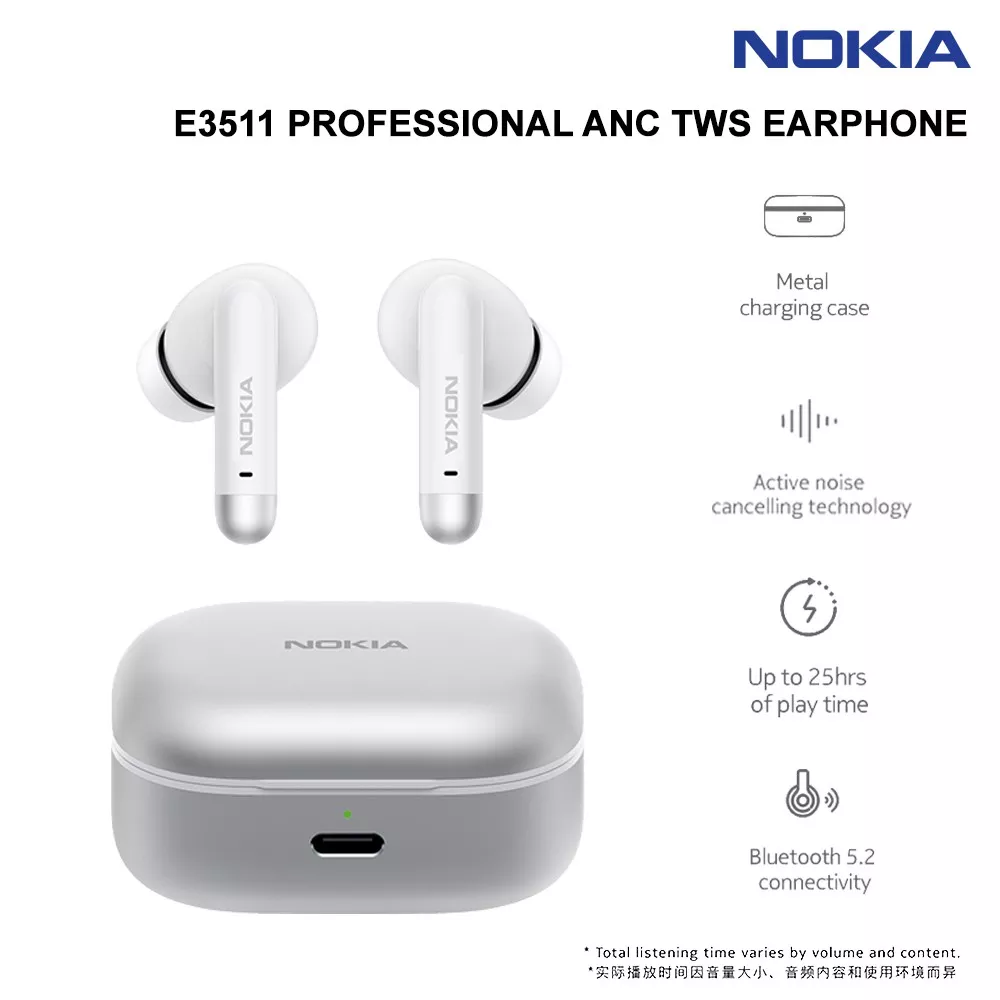 Nokia E3511 TWS Earphones Specifications
Wearing styles: True Wireless Earphones
Ear couplings: Ear Canal
Frequency responses: 20 Hz to 20kHz
Transducer principles: Dynamic driver
Transducer sizes: 10 mm
Power supply: Built-in Lithium rechargeable batteries, 3.7V.
Operating times: 6.5hrs with ANC off, 4.5hrs with ANC on(music playback via A2DP) with rechargeable batteries of the earphones.
Charging time: Earphones:- approx. 2 hours and Charging case: approx. 2 hours
Volume control: Yes
The Nokia E3511 TWS Earbuds Review
Summary
The Nokia E3511 proves to be a solid wireless earphone that may be right for you if you're looking more into design and function. Priced at 4,199Php and available in white, black, and blue colors. It offers a solid aluminum charging box, rated IP44 as splash-proof, 6.5 hours battery life, balanced sound quality, active noise cancellation (ANC) feature, and is equipped with the latest Bluetooth 5.2

If you're looking for more budget earbuds, you can check our review of the DIZO GoPods and the EarFun Free 2.

Vivo T1 5G: Unboxing and First Impressions
Is the Vivo T1 5G the right phone for you? Let's take a quick look at our first impressions.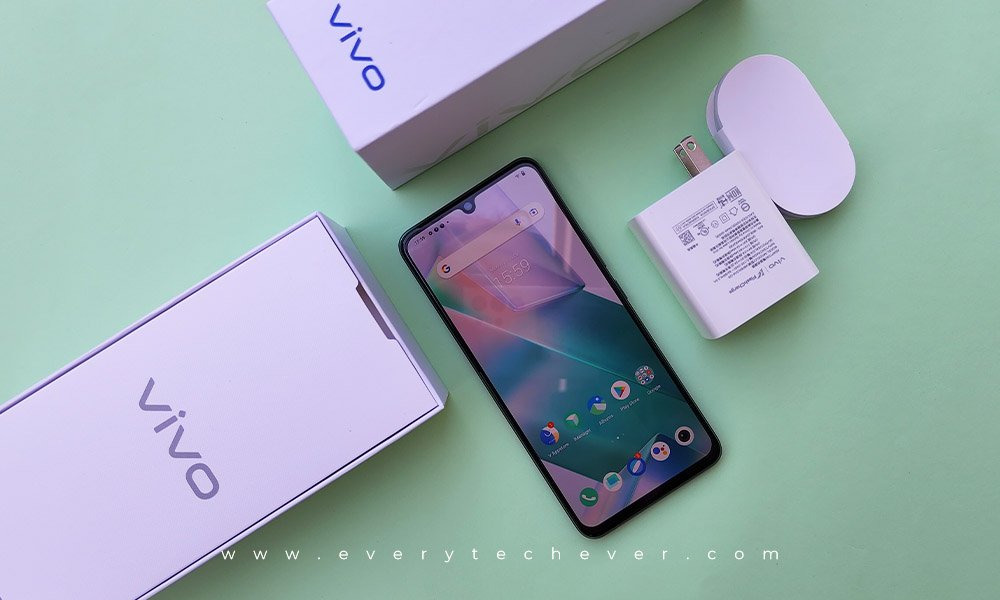 Vivo's new T-series smartphones are directly aimed at Gen Z. Such shoppers, according to Vivo, seek well-designed items with good features for the price. The Vivo T1 5G is the first smartphone in this new series that offers a sleek new style. It also has a massive 64-megapixel triple camera setup, a 90Hz refresh rate display, and is powered by the Qualcomm Snapdragon 778 5G chipset.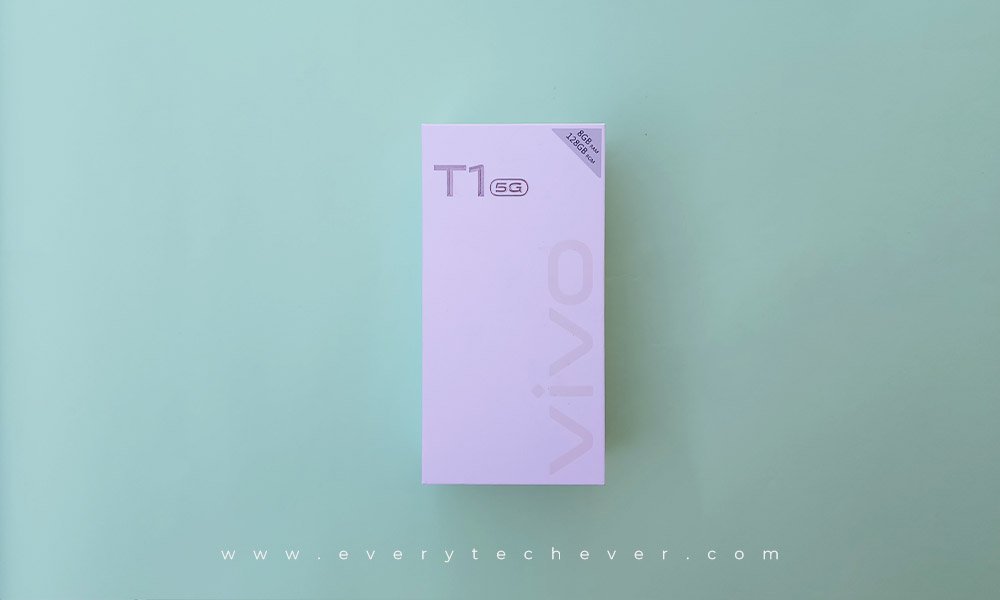 So, is the Vivo T1 5G the right phone for you? Let's take a quick look at our first impressions.
Unboxing time!
First, let's look at the box. The phone arrives with a charger and a decent back case in a package. This ensures you won't have to shell out extra cash for a phone case. The Vivo T15G is available in two colors: Turbo Black and Turbo Cyan.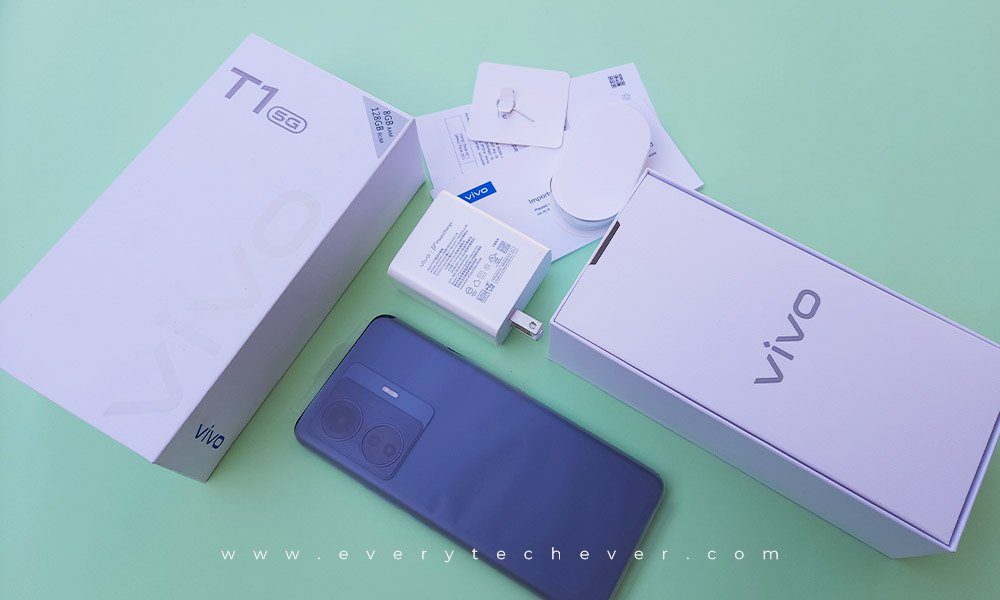 It's a fairly standard unboxing experience when you first open the Vivo T1 5G. There's a cardboard box with the silicone casing and a user guide. The charging brick, charging cord, and SIM ejector tool are all located beneath the device.
Design and Build
The Vivo T1 5G comes with a 6.58-inch full-HD+ IPS LCD display with a 90Hz refresh rate. The phone weighs 187g and is 8.25mm thick. It also has a dewdrop notch on top with a 16-megapixel camera, a hefty chin on the bottom, and narrow bezels on both sides of the screen. Interestingly, the camera island on the phone is reminiscent of the triple camera design on the Huawei P50.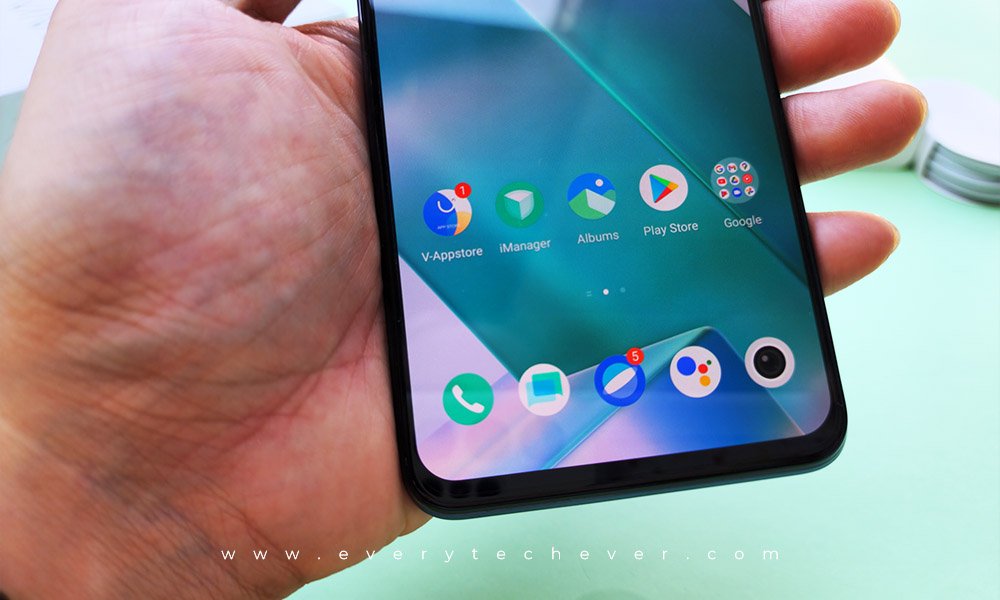 The Vivo T1 5G has a plastic body, but it looks attractive with a gleaming black finish. The phone's smooth matte back texture and curved corners make it easy to handle.
Under the hood
The Qualcomm Snapdragon 778 5G, Qualcomm's mid-range chipset with integrated 5G and designed for mobile gaming, powers the Vivo T1 5G. Vivo has also included a virtual RAM function that allows you to use a portion of the phone's storage as extra RAM. Depending on the model, this can range from 1GB to 4GB.
The Vivo T1 5G should be able to play Call of Duty Mobile or Genshin Impact in high settings. However, we will still have to park this one as we fully test the phone in our full review.
So far, the phone feels smooth and fluid as I navigate the UI and switch between apps. I appreciate how FunTouch OS 12 is implemented here because it appears more like the stock Android UI. It's a lot easier to use and much cleaner.
Camera
On the back, the phone has a triple camera configuration with a 64-megapixel primary camera, an 8-megapixel ultra-wide camera, and a 2-megapixel macro lens. A 16-megapixel front camera is available for selfies.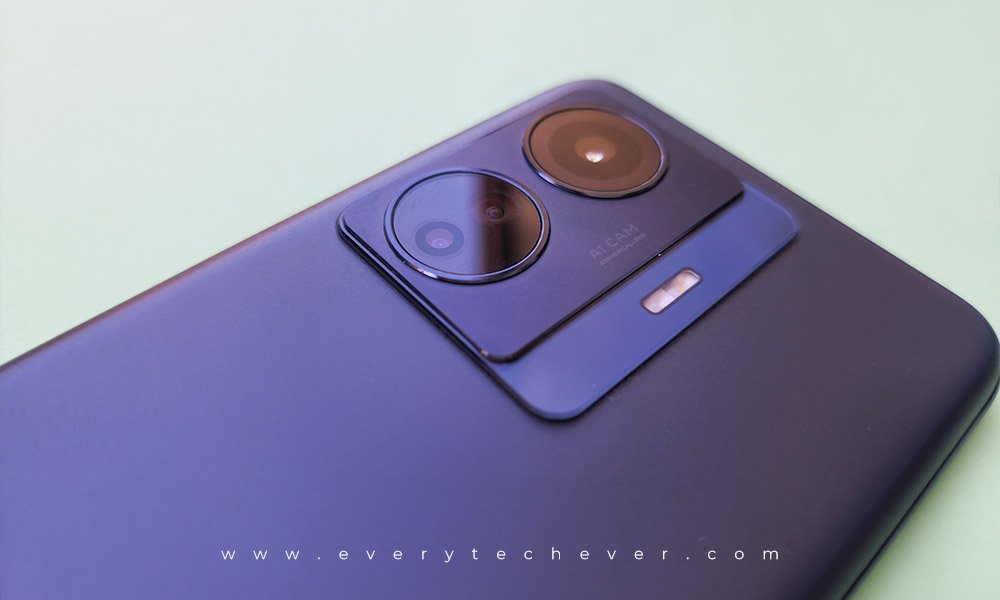 In our initial shots, the 64-megapixel primary camera takes photos in daylight with ease. It captures fine details and has a decent dynamic range. We also tried taking shots at night, and we are pleased with the photos it produced. The f/1.79 aperture delivers plenty of details and, combined with its Super Night Mode feature, denoises photos while adding more light to nighttime shots.
Here are some shots were taken by the Vivo T1 5G:

Initial Impressions
Vivo attempted to improve performance by including a high-refresh-rate display, additional cameras, and a large battery. As a result, the Vivo T1 5G is an all-around mid-range smartphone designed for Gen Z and gamers.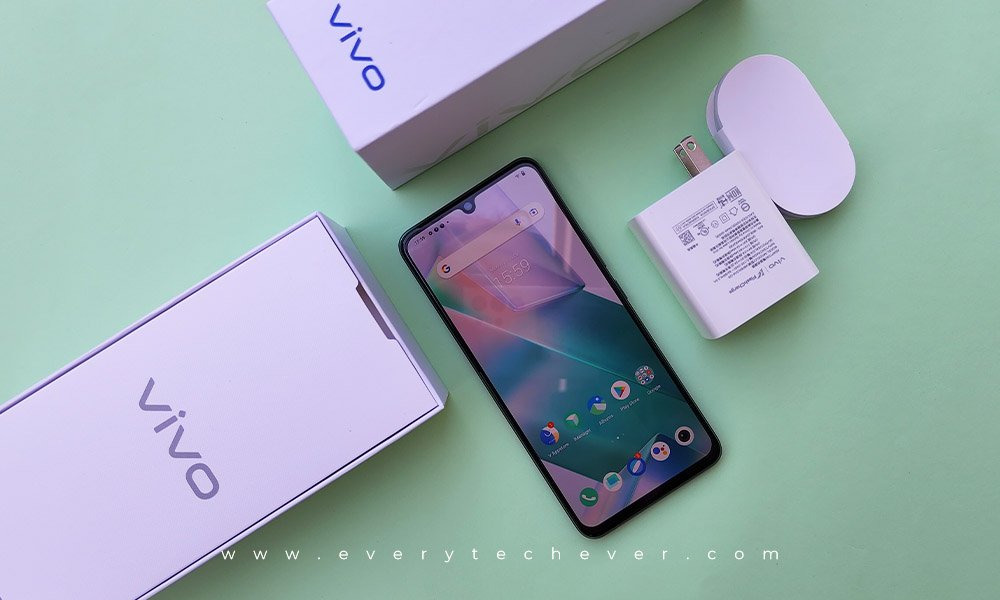 However, the Vivo T1 may have been superior in some areas if it had opted for a punch-hole display and a 120hz refresh rate. So, should you go with the Vivo T1 5G or one of the other alternatives? We'll get to that in our full review, which will be out soon. 
You can also watch our unboxing video here:
vivo T1 5G
Key Specifications
Display
6.44-inch FHD+ AMOLED, 90Hz
Processor
Qualcomm Snapdragon 778G 5G
RAM
8GB
Storage
128GB
Rear Camera
64MP main
8MP ultra-wide
2MP focus
Front Camera
16MP
Battery
4700mAh
66W Flash Charge
Colors
Turbo Black
Turbo Cyan
Price
PHP 16,999
The Vivo T1 5G is currently selling at P16,999 locally at Vivo's flagship stores online via Shopee and Lazada and authorized retailers nationwide.
Follow EveryTechEver for the latest tech news and reviews, also keep up with us on Twitter, Facebook, and Instagram.
Peculiar Eyewear HUGO Anti-radiation Eyewear Review
Keep your eyes protected with trendy specs from Peculiar Eyewear for as low as Php 189 only at Shopee's 6.6 Mid-Year Sale!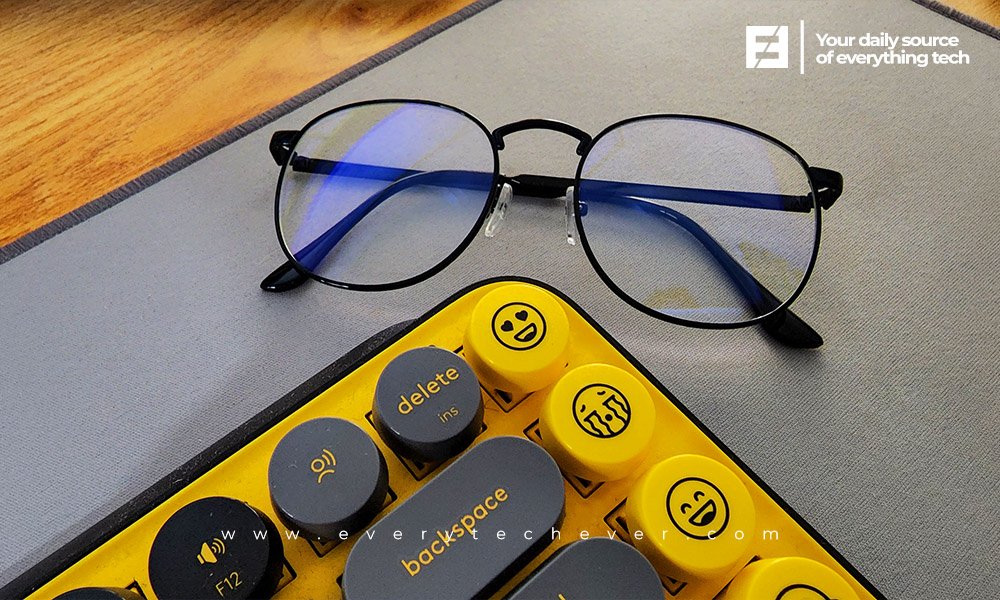 If you spend all day in front of a computer, your eyes may become tired, dry, or itchy. Gazing at a screen for long periods of time can harm your eyes. You might be concerned that you're forever damaging your eyes, or you might be unsure how to cope with the discomfort. If your task requires extensive computer use, you may notice eye issues. A study suggests at least 50% of those who spend time in front of a computer suffer from eye issues.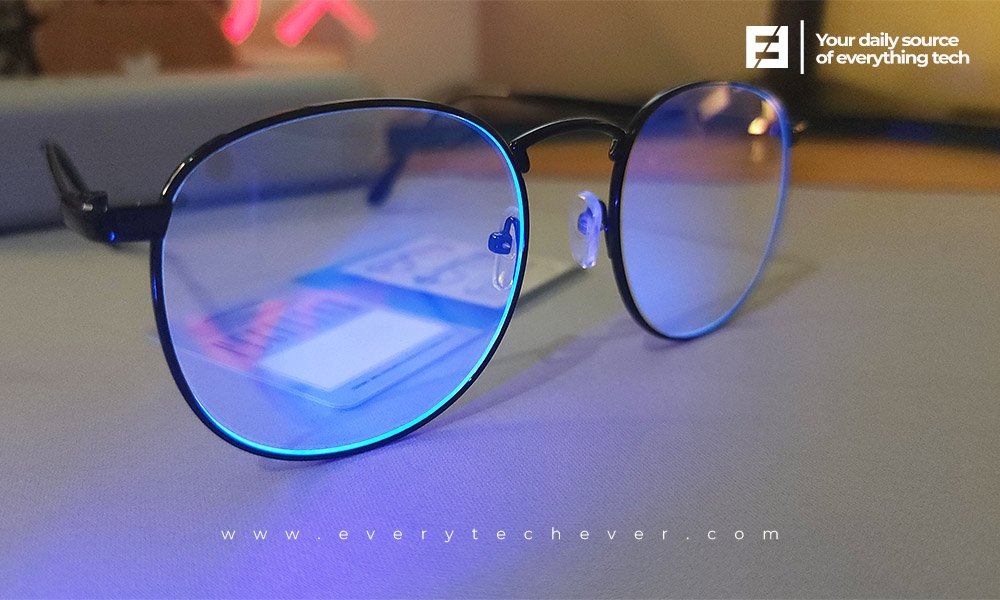 Blue light affects eyesight
Digital eye strain can be caused by blue light from computer screens and other digital gadgets, which reduces contrast. Eye strain might be caused by fatigue, dry eyes, poor lighting, or how you sit in front of the computer. Sore or irritated eyes, as well as difficulties focusing, are signs of eyestrain.
According to research, long-term exposure to blue light may cause retinal cell damage.
As a content creator, I've been doing my stuff every day in front of my computer and smartphone. And this led me to develop dry eye syndrome and frequent migraines. As little as I know, the lack of anti-radiation computer eyewear contributes a lot to this aspect.
Get protected with UV400 Protection and BlueLight Blocking Technology certification
I tried a number of methods to address my persistent eye irritation, including eye drops and eye creams that are wholly pricey and consumable. Then I found Peculiar Eyewear's HUGO Anti-Radiation Glasses on Shopee and it revolutionized my everyday grind.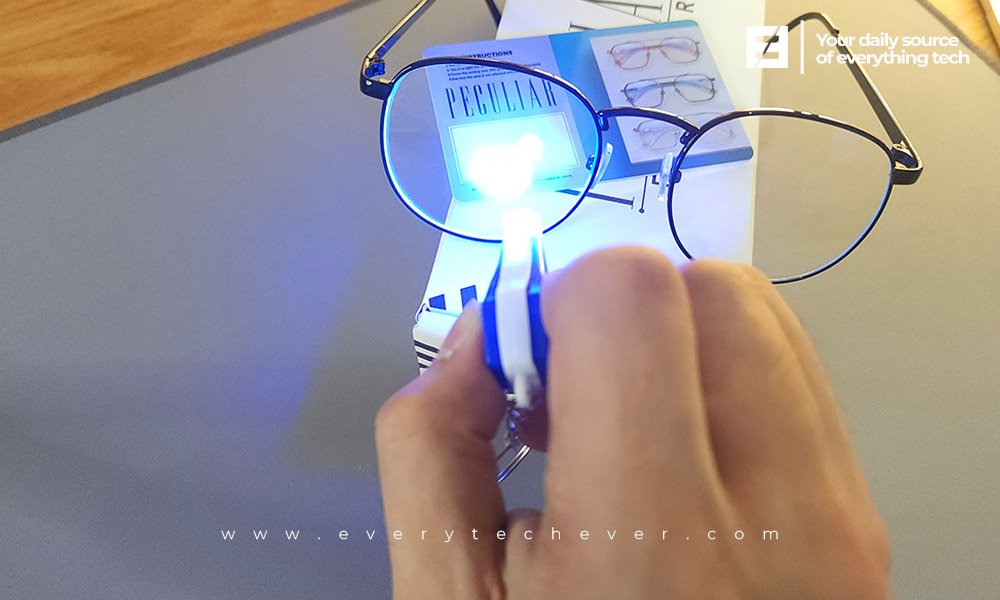 I've started using Peculiar Eyewear HUGO Anti-Radiation Glasses for about two weeks now, and they work so well. I usually sit in front of my laptop and a big monitor for about 12 hours, excluding my mobile phone usage. And I am satisfied with the comfort these glasses have given me. The glasses literally block our devices from emitting blue light. Hence, it protects our eyes from extended periods of gadget use. 
Here are some of the features :
Anti-radiation SafeShield UV400
BlueShield for protection against harmful Blue Light
Color Changing Lens for 3x protection – allows you to switch from clear to dark in seconds
For prolonged screen time, I highly recommend Peculiar Eyewear HUGO Anti-Radiation Glasses. It is endorsed by a number of influencers, bloggers, and celebrities, including Carla Abellana. It's also been named the most popular and reliable computer eyewear at the Southeast Asia International Awards.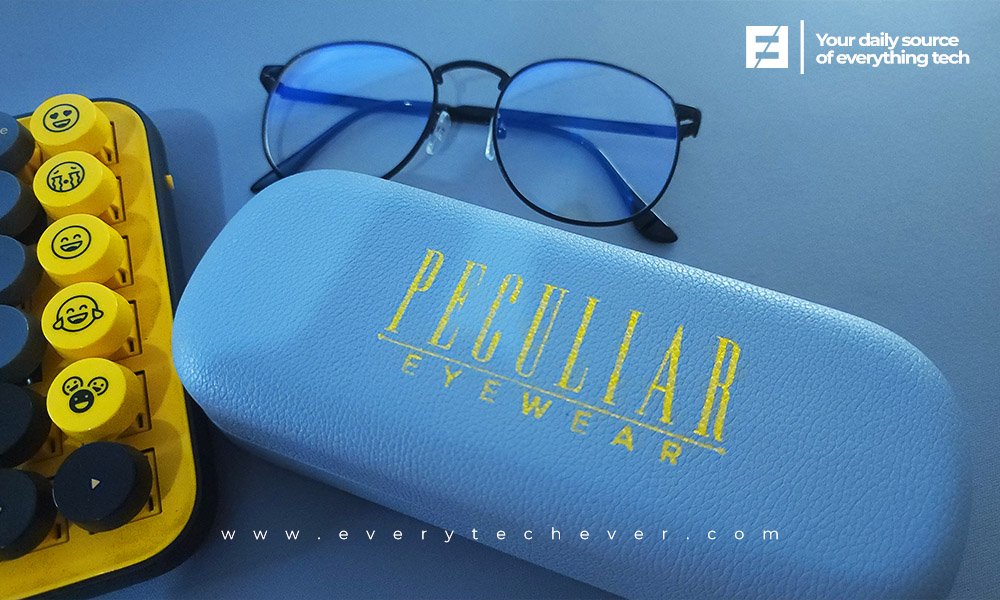 Get it only from Shopee
I purchase all of my eye and eye care products exclusively from Shopee. Only Shopee makes online buying a more sulit and rewarding experience. The Peculiar Eyewear's HUGO Anti-Radiation Glasses are truly perfect for students, work-from-home professionals, content creators, and gamers!
So what are you waiting for? Get Peculiar Eyewear's trendy specs for as low as Php 189 on Shopee's 6.6 Mid-Year Sale!
Follow EveryTechEver, on Facebook, Twitter, Instagram, and Pinterest for more online shopping tips.
Anker PowerPort III Review: The Only Charger You Need
Truly live more when you charge fast!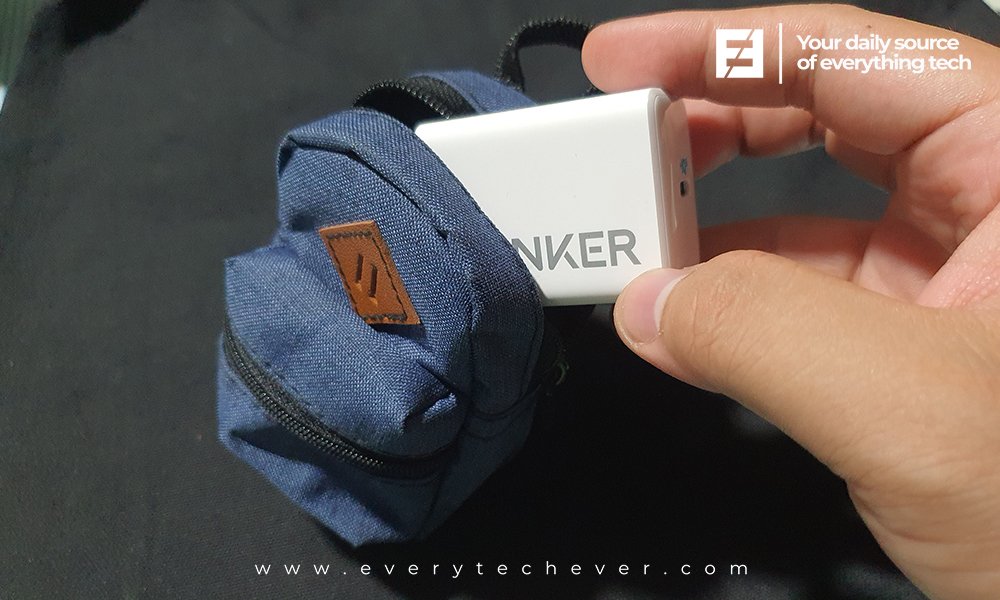 In our current generation where charging bricks are starting to get out from mobile device boxes, it has become more relevant to look up the best chargers on the market.
Anker, among others, is one of the leading global brands in charging technology. Their products include wireless charging, car charging, power banks, and wall chargers.
Portable and wall chargers are the best-selling products of Anker. They term their Charging adaptor product line as PowerPort, with their most recent release, the PowerPort III. This 3rd iteration of the said product line by Anker is its latest fast charger offering with a whooping 65W Power output.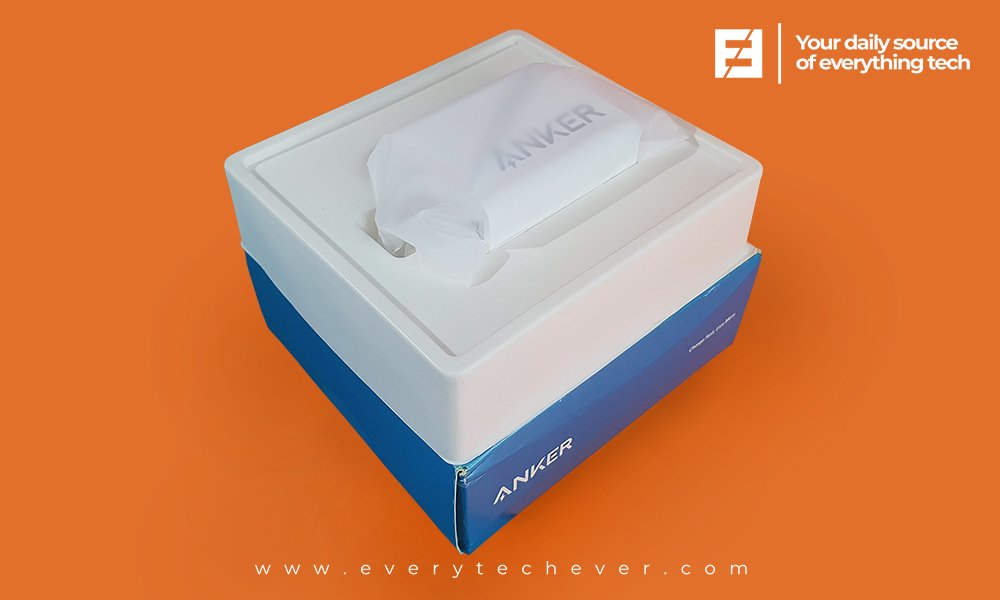 What's in the box?
Unboxing the Anker PowerPort III, you'll find the charging brick immediately. No other accessory is included. The charger is quite heavy at 132 grams. The exterior is made out of plastic with a matte finish on the side and a glossy finish on the back where you will find its single USB-C slot.
Design and Features
Great Power that fits in your pocket
The Anker PowerPort III is a powerful wall charger, that boasts a massive 65W output, that can charge smartphones as well as laptops. Slightly bigger than those usually included in out-of-the-box phone chargers, the PowerPort III is still compact at 6.8 x 3.0 x 4.5cm. I personally find it very useful that I could leave my bulky laptop charger at home and treat my laptop like a smartphone when charging using this PowerPort.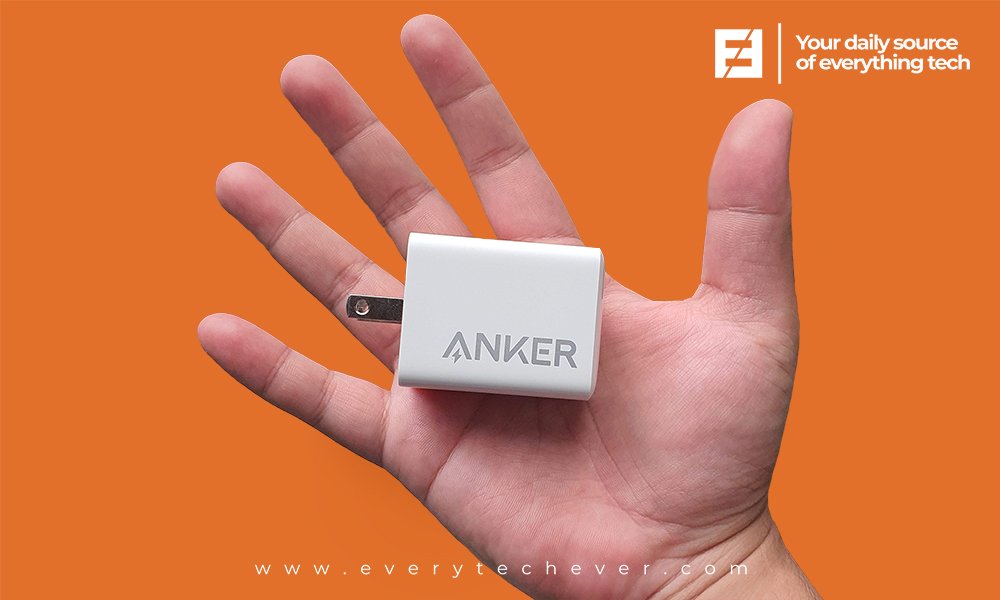 Anker is also revolutionizing the way its charging technology is constructed. They call this the MiniFuel, in which by incorporating a unique stacked design, they have been able to reduce the overall size or footprint of the charger while boosting both efficiency and heat dissipation.
The best charger for a traveler
The PowerPort III has become an easy favorite accessory for me, especially since I bring different gadgets when I go out. It serves as my universal charger. It is good for charging laptops, smartphones, power banks, and wearables. It eliminates the need of bringing multiple chargers for every device.
Performance
The PowerPort III is equipped with Anker's exclusive PowerIQ 3.0, making optimized charging virtually to any device.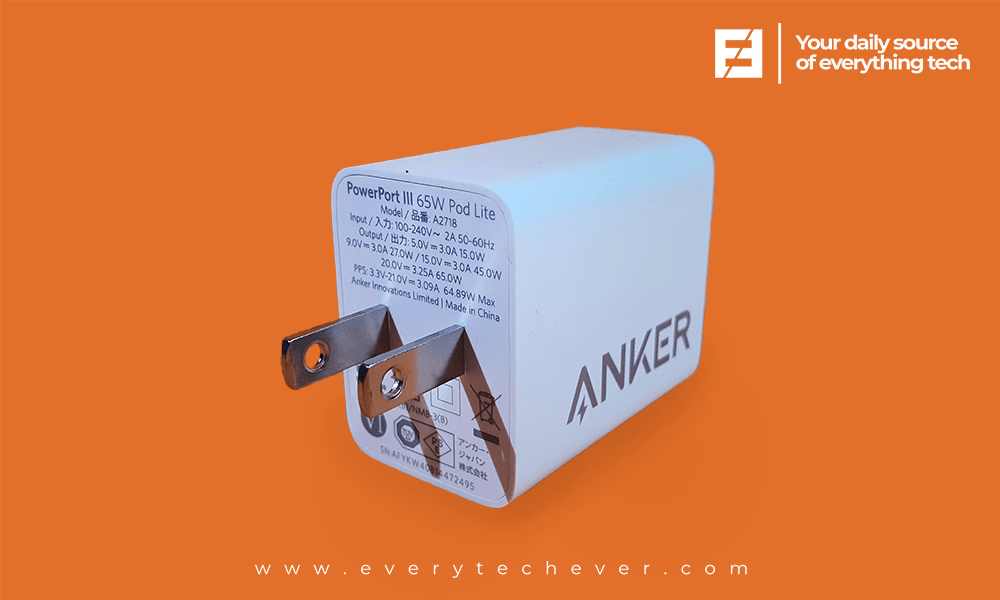 The phone I am using is a Samsung Galaxy Note 10+, which has up to 45W fast charging capability. It is a delight for me to use the PowerPort III as it activates Super Fast Charging 2.0, which can fully charge my device from empty for only 1.5hrs. It is around an hr faster than the regular 25W charger provided in the box.
Aside from my smartphone, I've also started using the PowerPort III for my Dell E5320 laptop. Having to leave my default and bulky laptop charger at home is the best thing the Anker PowerPort III has done — while charging it similarly to the bundled 65W power adaptor.
Should you buy the Anker PowerPort III
The course of phone makers to remove chargers as default accessories is really a big frustration. It is not really okay to spend more to get what you can get free before. But since this has become the new reality, adapting is the only key.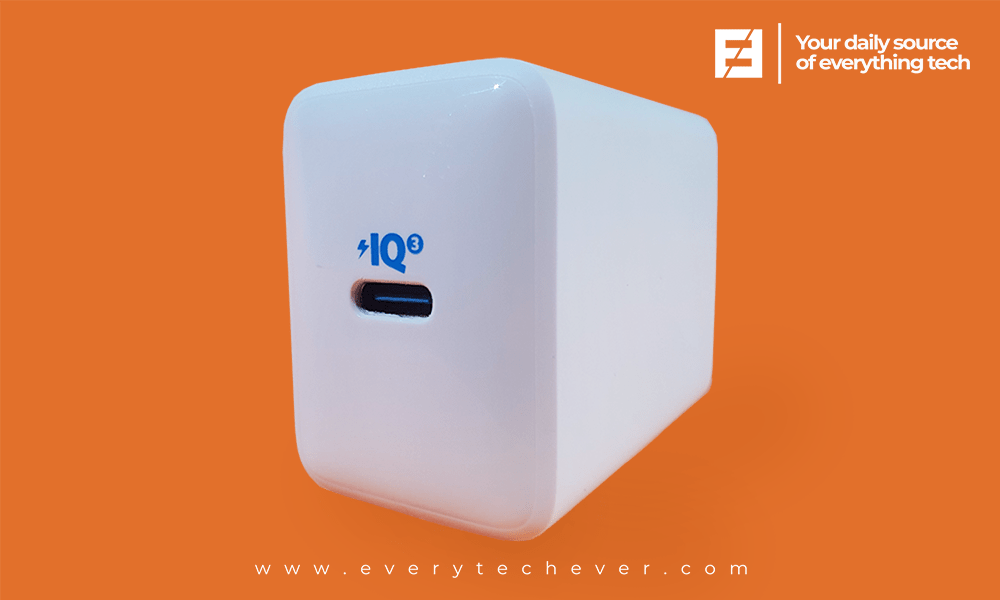 Looking for the best option out there can be the only way to get rid of the frustration — and getting the Anker PowerPort III does the job. It is an easy decision to choose as it is one of the best charger adapters on the market. Paying for the extra thousand Pesos does not only give you a reliable fast charger for your smartphone but also for laptops and tablets. It is a reliable charger for all, making a step forward for a simpler life with electronics.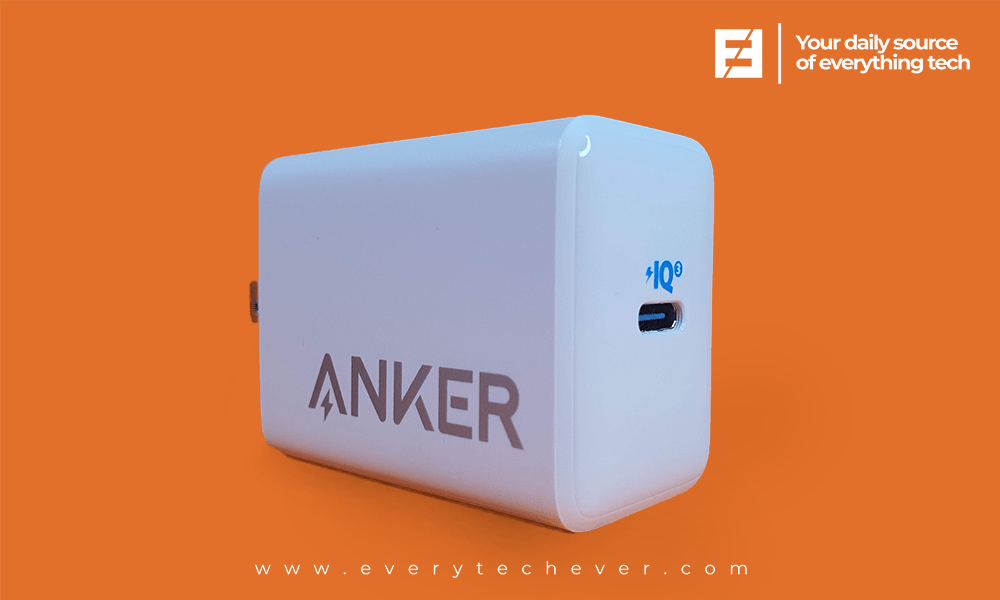 What I did not like about the Anker PowerPort III is that it only has a single USB-C port, which means you cannot use the adaptor for multiple and simultaneous charging. Also, in the box, you would only find the charger itself, no other accessories whatsoever. It would be a very nice addition to have a bundled cord that is also compatible with fast charging. In my case, I'm using the fast charging cable bundled from my Galaxy Phone. If these are not major letdowns for you, the PowerPort III is an excellent buy.
Pricing and Availability
The Anker Powerport III is available online on Soundcore Official Store on Lazada for only 2,551.00Php. At this time, you can grab it at a discounted price, 1,499.00.Php, for a limited time. Every purchase of the PowerPort thru Lazada comes with a welcome guide, worry-free 18-month warranty, and friendly customer service.
Anker PowerPort III Review
Summary
Looking for the best option out there can be the only way to get rid of the frustration — and getting the Anker PowerPort III does the job. It is an easy decision to choose as it is one of the best charger adapters on the market. Paying for the extra thousand Pesos does not only give you a reliable fast charger for your smartphone but also for laptops and tablets. It is a reliable charger for all, making a step forward for a simpler life with electronics.