If you're on the lookout for a new charger, the first thing you should look for is whether it features GaN technology. GaN, an abbreviation for gallium nitride, has stronger conductivity and can withstand higher voltages than silicon.
GaN USB-C power chargers are far more popular than they were a few years ago. This is due to the fact that many more gadgets are compatible with the USB-C charging standard. These chargers are often smaller than traditional silicon-based chargers.
The Baseus GaN III Pro 65W Charger, for example, is nearly half the size of the non-GaN 65W charger that came with some phones. Because it can deliver up to 65W MAX of power, this charger is also an excellent ultra-small charger for your laptop or other high-power smart devices.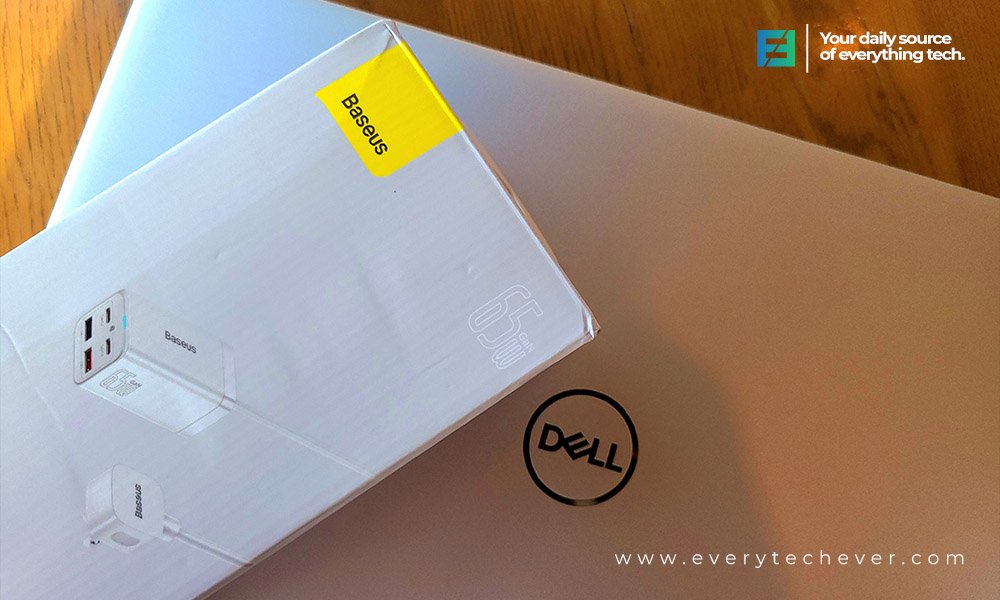 Is Baseus a good brand?
Baseus is a manufacturer of audio, smartphones, and home accessories. The company is now focusing its efforts on the power accessories market.
With over a decade of experience in consumer electronics, invention, and creativity, the company has gained multiple patents, international design honors, and a wide range of products.
The company has already released a number of power strips and chargers, and now it has released a power combo. The new GaN III Pro 65W charger is a four-port, high-power charger that, as the name suggests, is based on the most recent Gallium Nitride (GaN) technology. As an outcome, you get a 65W charger and power strip that has the promised capabilities while also maintaining a low profile and not overheating.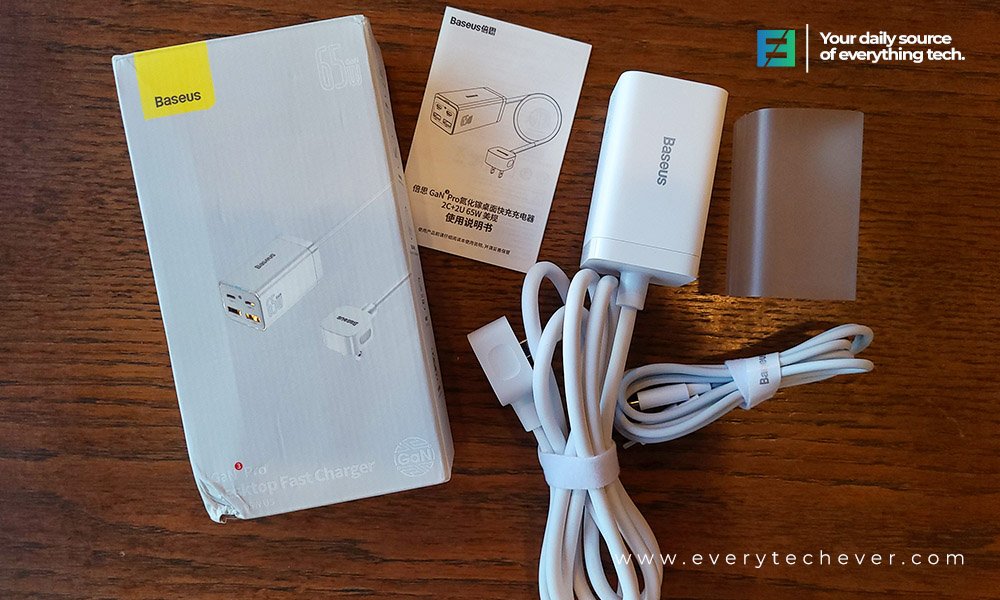 What's in the box?
Baseus 65W PD GaN3 Fast Wall Charger
Type-C to Type-C cable
Warranty Card
User Manual
Cool Stickers
Warning Tags
Design and Features
The Baseus 65W GaN3 Fast Charger is a small charger with GaN charging technology. Gallium Nitride (GaN) chargers are smaller and more efficient than silicon chargers since they do not require as many components.
This charger's form factor appeals to us because it is unique and classy. The charger does not cover nearby outlets, and the long charger chassis allows for greater access to the ports.
The 4-port solution is delivered by the front half of the power strip, which resembles a standard smartphone charger. Two USB Type-C connectors are located on the top, and two USB-A ports are located on the bottom. In this manner, you can charge your smartphone or smart device using both cable types. At the top, there is a power LED indicator.
Baseus has generously included a USB Type-C to Type-C cable that allows you to charge your compatible smartphone quickly.
The Baseus 65W PD GaN3 Fast Wall Charger Block does exactly what it says on the tin: it charges quickly and stores compactly.
Performance
During our review, we used the first USB-C port to charge a DELL Inspiron 5405 that supports USB-C Power Delivery at the maximum 45W charging speed. That is the maximum charging speed for the DELL laptop. It took about an hour to fully charge the laptop which is quite impressive. We also tried charging the Samsung Galaxy S20+ with a maximum 25W charging capacity. It went up around 40% in the first 30 minutes and went fully charged after an hour.
When numerous devices are plugged in at the same time, BaseUS' BPS intelligent power distribution technology gives the best charge for each device. Up to four devices can be charged at the same time.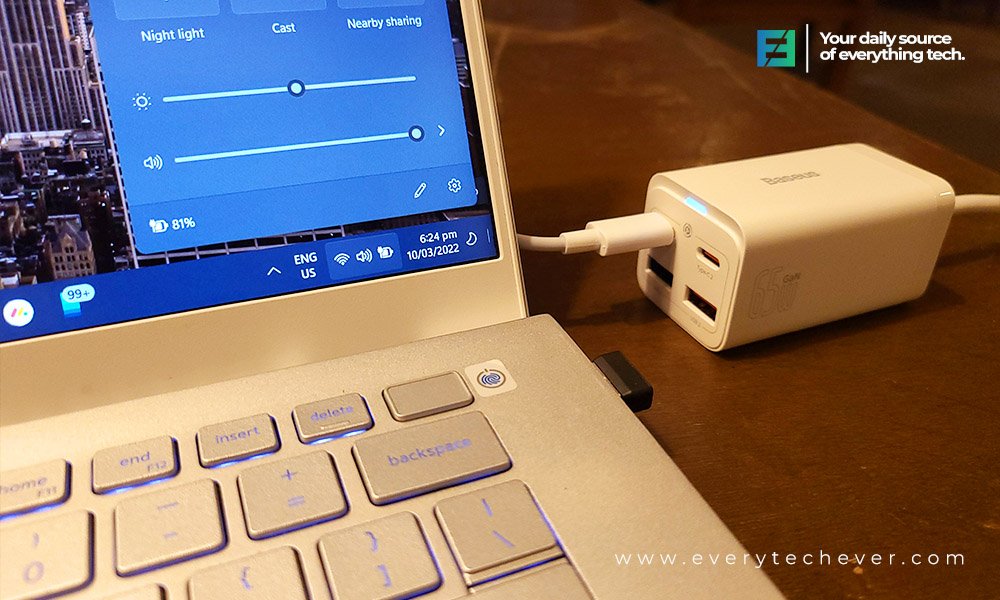 So, when you use two USB-C ports simultaneously, the maximum power that will be given to the Type C-1 is 45W and 20W to the Type C-2 port. The USB 1 gives out only 5W, while the USB 2 offers 60W. However, when all ports are used, the Type-C 1 will provide 45W, 15W for both Type-C 2 and USB 2, and 5W for the USB 1.
Because of its maximum output and available connections, the Baseus GaN III Pro 65W Fast Charger performs admirably as a USB-C Power Delivery laptop charger and a fast charger for smartphones.
Should you buy Baseus GaN III Pro 65W Fast Charger?
When you need to charge several devices while still needing a power source for some of your gadgets, the Baseus GaN III Pro 65W Fast Charger is a complete and compact product that can save the day. You may take this device on a trip and use it to charge your phones and turn on some of your electronics. What a time saver!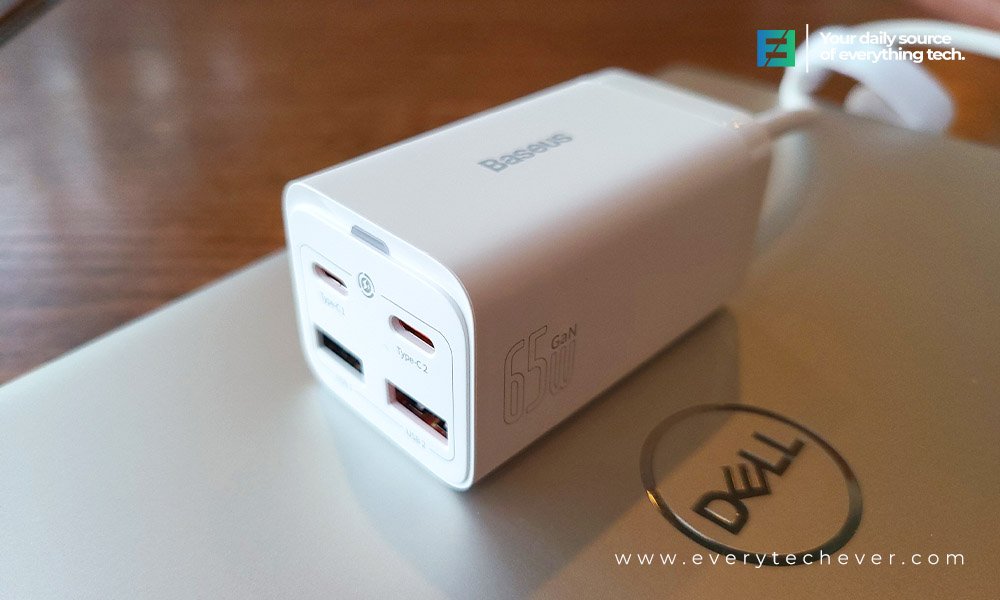 The charger is constructed similarly to many other chargers available on the market. It doesn't become overheated, which is a big plus considering its ability to generate more power than many other wall chargers.
The BaseUS GaN III Pro 65W Fast Charger is available via Shopee, Lazada, and other partner retail stores.
Baseus GaN III Pro 65W Fast Charger Key Specification
Brand Name: BASEUS
Model Number: CCDK655
GaN: YES
Max. Output Power: 65W
Quality Certification: CE
Applied Fast Charge Protocols: Samsung Adaptive Fast Charge
Applied Fast Charge Protocols: Huawei FCP
Applied Fast Charge Protocols: USB PD
Applied Fast Charge Protocols: Qualcomm Quick Charge
Applied Fast Charge Protocols: Huawei Quick Charge
Origin: CN(Origin)
Output Interface: 2 A Ports
Output Interface: 2 C Ports
Type: Universal Charger
Power Source: A.C. Source
Display screen: No
Intelligent Charge: Yes
Product Name: Baseus 65W GaN3 Pro Desktop Charger
Product Size: 70*40*36.9mm
Baseus GaN III Pro 65W Fast Charger Review
Summary
This 65W charger is smaller than most 65W chargers, thanks to what Anker calls "GaN III" chips, making it even more efficient and limiting heat buildup. The four-port outlet also makes it perfect for travel and charging simultaneously. We don't mind the price because this product is well worth it.