The EarFun Free 2 is EarFun's most affordable true wireless earbuds, sitting beside the original Free buds, which are still available. These are the types of earbuds that frequently appear – and, based on their performance, do a solid enough job – with a feature package that tries to attract mobile gamers and fitness aficionados.
We just reviewed the EarFun Free Pro, which was fantastic, and we were impressed by EarFun's offerings. For only PHP1,998, will the EarFun Free 2 be able to meet our expectations? We'll find out in this review!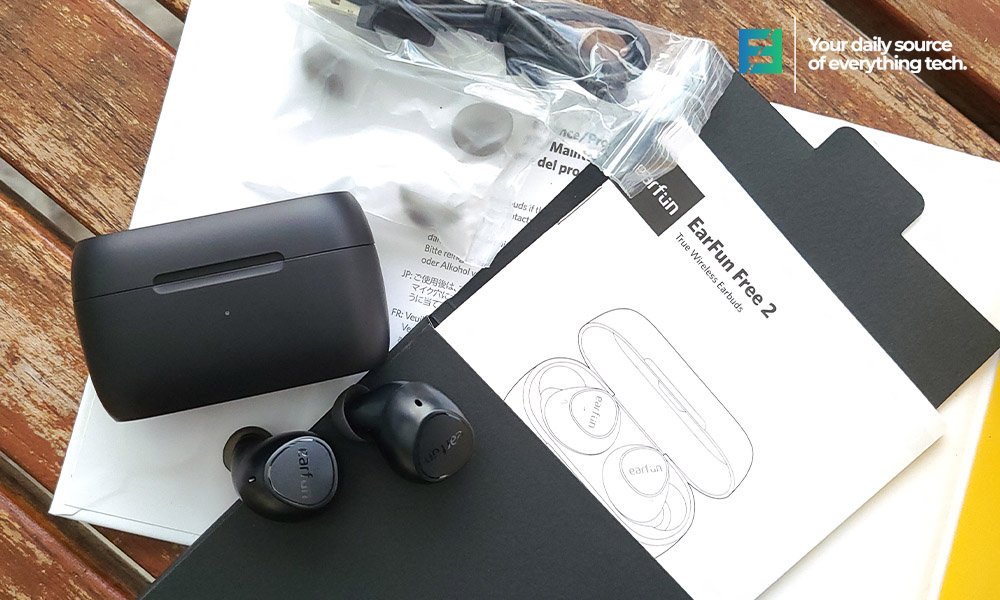 What's in the box?
EarFun Free 2 true wireless earbuds
Charging case
USB-C cable for charging
3 pairs of silicone ear tips (s, m, l)
User manual
Despite its low price, the EarFun Free 2's packaging isn't shabby. It's decent, and you won't notice a difference between it and its more expensive sibling, the EarFun Free Pro 2. It comes in a booklet-style box with a magnetic lock on the right side, making it easier to open.
There are three sets of silicone ear tips to pick from, as well as a USB-C cable for charging and a user manual.
Nothing Fancy
The design of the EarFun Free 2 isn't going to blow anyone away. This is just an updated version of the conventional wireless earbud design.
To help attach and seal the headphones into the ear, you get a firm, teardrop-shaped pod with a silicon tip.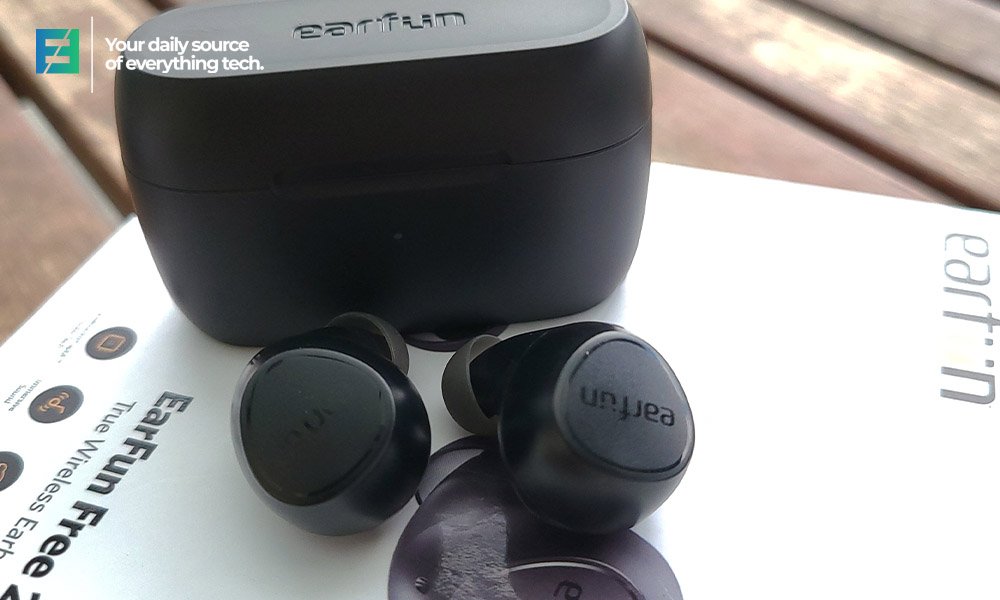 Each earpiece has a capacitive surface on the outside that can be utilized for simple multitouch controls. On both, you'll notice the EarFun logo in the shadows. Aside from that, these earphones are rather understated, having a black finish.
Conventional but doesn't look cheap
The EarFun's design delivers robust noise-isolating features and good levels of comfort once in the ear. They're large and puffy, which is intended to block the ear and lessen the impact of outside noise.
Volume, playback, voice assistant (on the right), and low-latency mode are all controlled by touch controls (on the left). The taps are sensitive, and it doesn't require a lot of pressure to get a response, so you won't feel like you're shoving the earbud into your ear.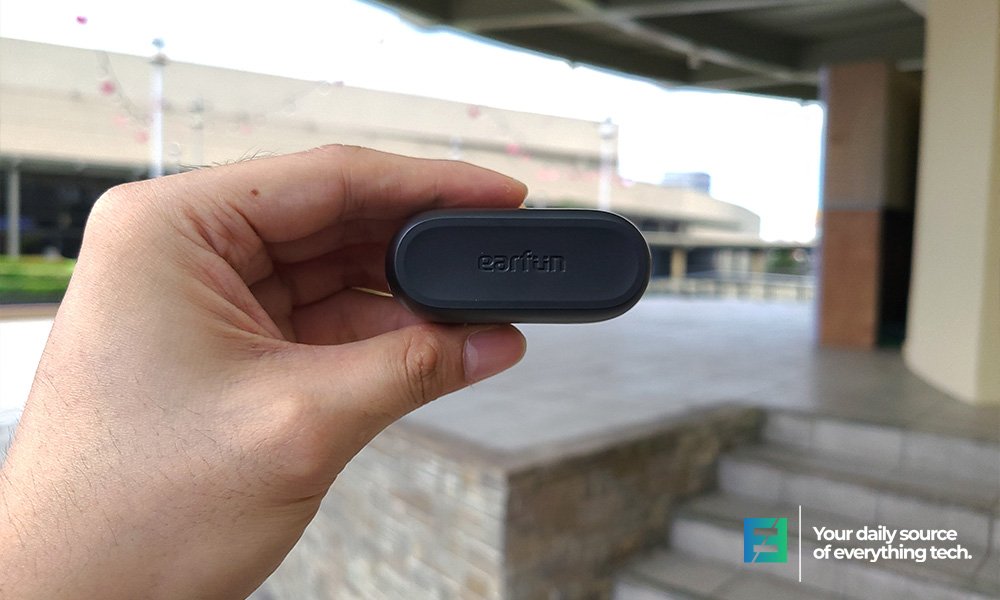 The EarFun Free 2 includes all of the newest wireless technology you'd expect on the inside. Qualcomm's aptX processor, as well as Bluetooth 5.2 and Qualcomm cVc noise reduction for calls, are included. IPX7 water and dust protection complete the feature list, making these earphones suitable for use in a variety of settings.
It's fun and entertaining!
The EarFun Free 2 has a wide range of features that allow it to be used for different types of users. Are you a gym and fitness aficionado? Along with its secure fit, the Free 2 are IPX7-rated, which means they're completely waterproof and should be able to withstand rain and sweat.
Super Low Latency Mode
It's great news for gamers! There's a super low-latency mode that cuts the latency to 60ms, which is surprising given the price. We put it to the test on Mobile Legends, Call of Duty Mobile, and Genshin Impact, to name a few.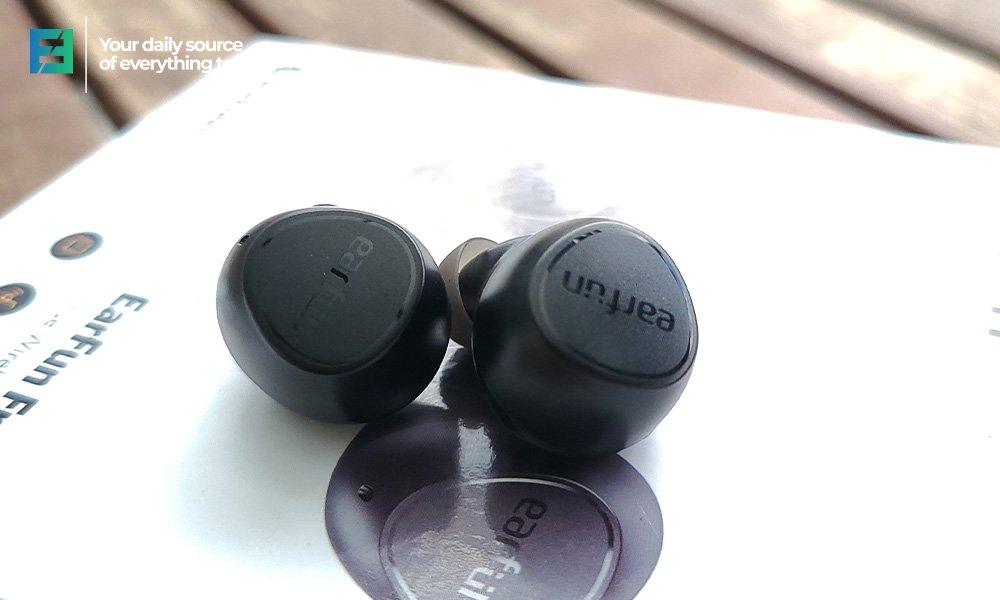 For the price, it is decent and impressive. Although there is still some latency between firing a shot in COD and hearing it, this mode significantly reduces the delay in sound effects when playing games. This feature is often found on gaming headphones like the Razer Hammerhead TWS, so it's a great inclusion.
Balanced and Immersive Sound
The EarFun Free 2's impressive huge sound is produced by a combination of strong bass and a wide soundstage. Female and higher-pitched male vocals sound clear inside, with a good blend of crispness and smoothness, and higher vocals don't go too loud. Upper-mid tones, such as percussion and trumpets, are similarly crisp and controlled.
We put it to the test by performing ACRAZE's "Do It To It" ft. Cherish, is a 2022 dance/ electronic song that has gone viral on TikTok. Also, Sam Concepcion's pop song, "Diwata".
They deliver a bright, lively, and upbeat performance over a wide range of musical genres. These earbuds have a nice beat to them that isn't always accurate but is very entertaining.
Longer battery life, means more fun!
The battery life of the Free 2 is roughly 7 hours and 51 minutes per charge, with the remaining 23 hours in the charging case.
With frequent use, that may last a week. If ever the battery gets low, a short 10-minute charge via the USB-C port will give you another two hours of entertainment. That's awesome!
Charge it wirelessly!
Another great feature of these earbuds is that they can be charged wirelessly. Because the charging case has a coil built-in, you may use any Qi-compatible wireless charging pad to charge them. It's a much slower method, but it can be very useful. It's rare to have this feature on a budget segment.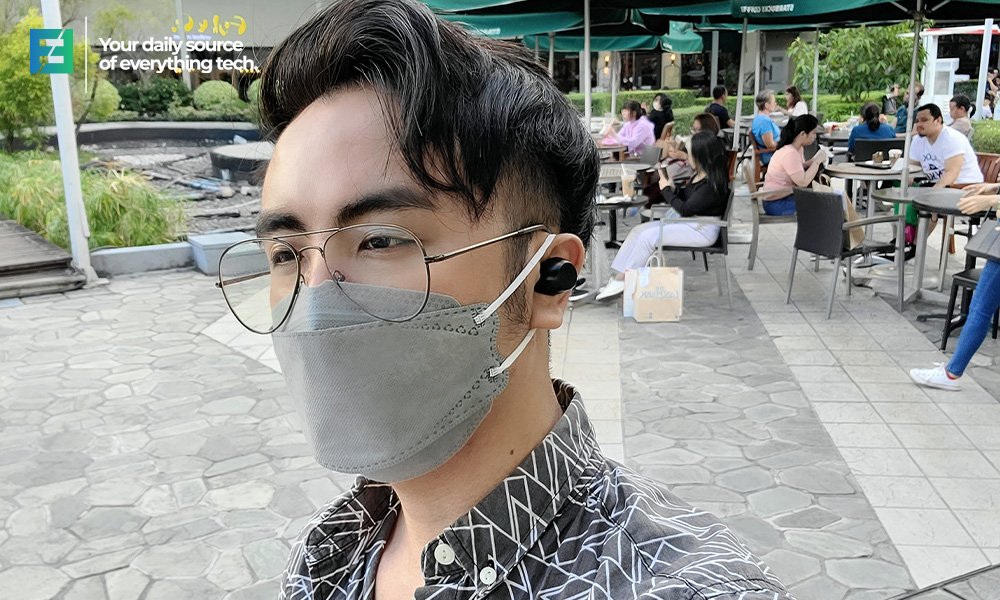 Should You Buy EarFun Free 2?
These high-quality earbuds will meet your needs if you're looking for great functionality and ease of usage. EarFun earbuds are also tough, comfortable to hold, and have long battery life.
The EarFun Free 2 is excellent value for money. Although the appearance is nothing to brag about, it's not a deal-breaker.
The features are impressive for the price, and the audio quality is adequate when played at the right volume. The EarFun Free 2 are yet another pair of earbuds that hit the sweet spot in terms of price.
The EarFun Free 2 is available for only PHP1,998 at Digital Walker nationwide and at their Flagship stores via Shopee and Lazada.
Credits to our friends at ICONICMNL for sharing this awesome device! For lifestyle, reviews, and other news, please follow them on their official Facebook page, Twitter and Instagram.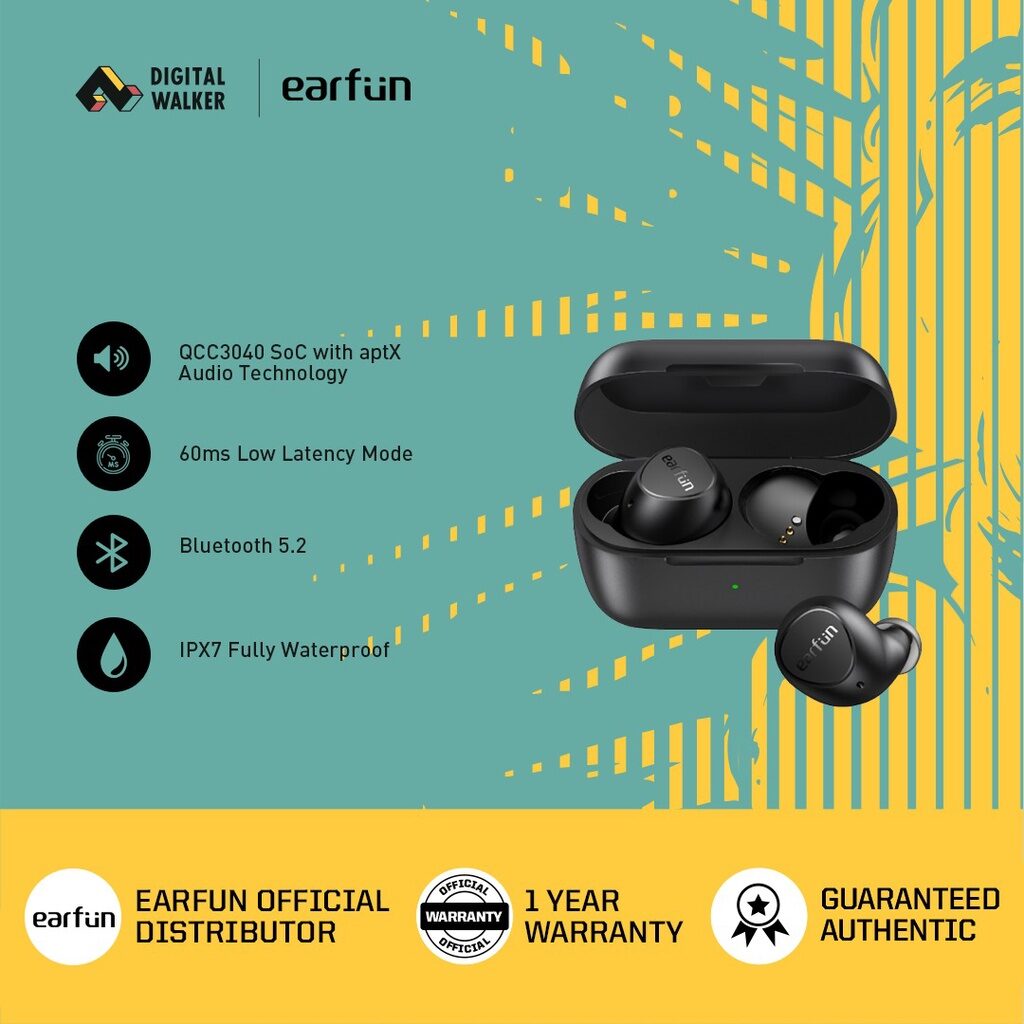 Key Specifications
Build-in Qualcomm® QCC3040 SoC with aptX™ Audio Tech
Latest cVc™ 8.0 tech for Superior Clarity Call Quality
Bluetooth 5.2 + TrueWireless™ tech offers stable transmission and Smooth Single Earbud Use
Balanced Immersive Sound with Dynamic Composite Drivers
60ms Super Low Latency Mode for Better Video & Gaming Experience
IPX7 Fully Waterproof with EarFun Unique SweatShield™ Technology
30-hour Playtime: 7 Hours + 23 Hours with Charging Case
Fast Charging, 10 Min Charging = 2 Hours Playtime
Wireless Charging Compatible
Intuitive Touch Control + Volume Control
Activate Voice Assistant
Editor's Verdict
Summary
The EarFun Free 2 proves that superb wireless headphones can be had for less than PHP2,000. This TWS offers a lot of competitors a run for their money, with immersive, broad sound and quality features including IPX7 waterproof rating, 7 hours battery life, great call clarity, super-low latency mode, and wireless charging functionality.