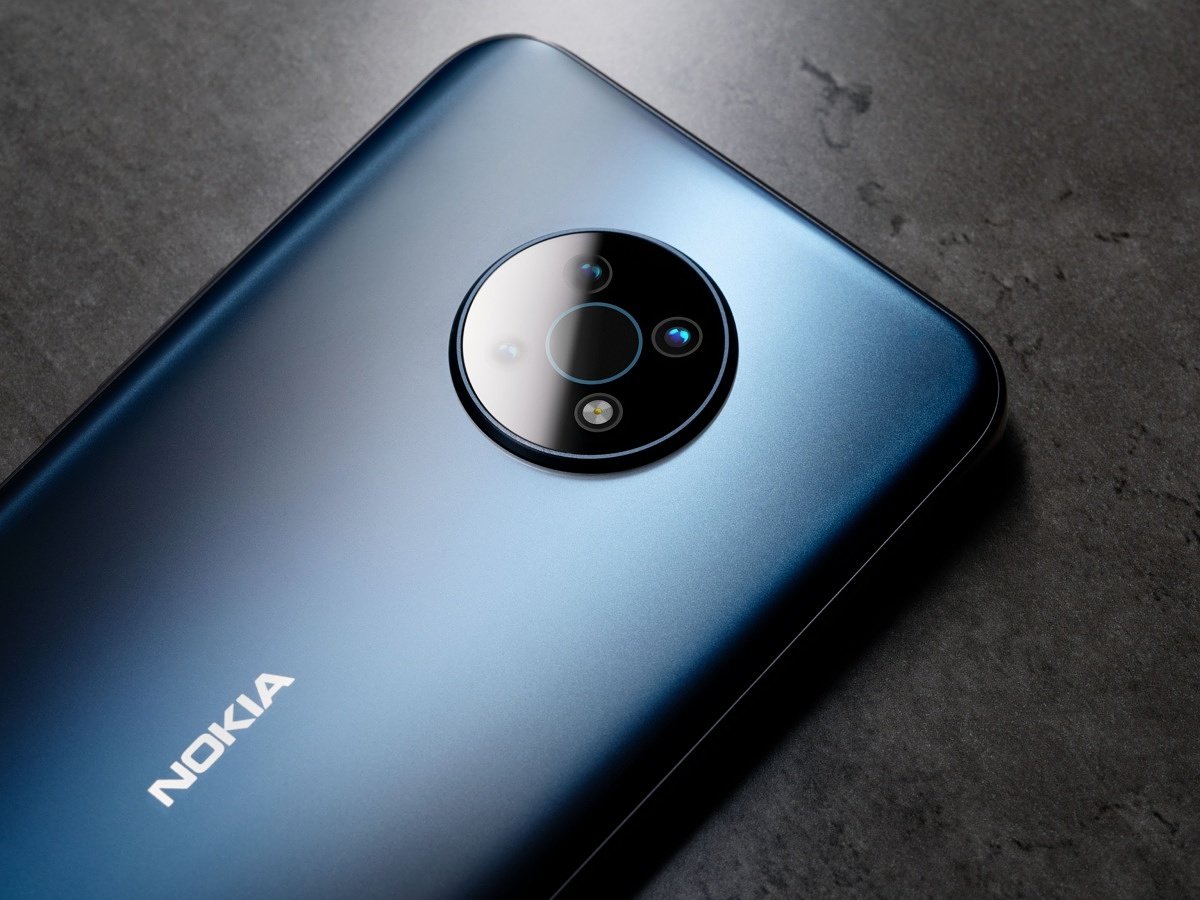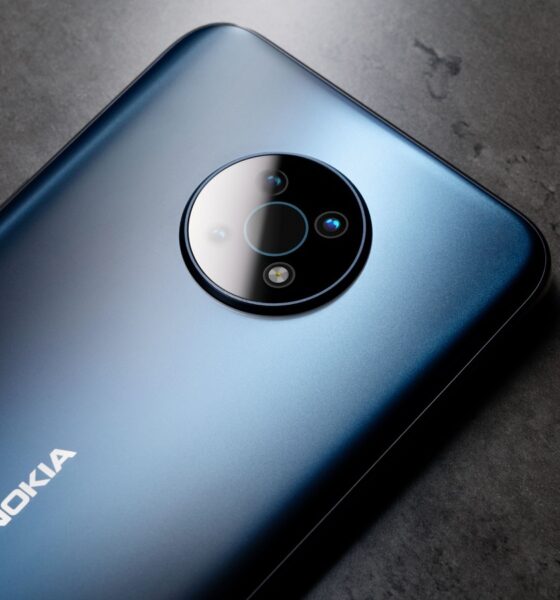 Nokia G50 5G is now available in the Philippines
The most affordable Nokia 5G smartphone yet!
HMD Global, the home of Nokia phones, today announces a new member of the G-series family and the most affordable 5G Nokia smartphone yet — the Nokia G50. It packs the signature Finnish quality for a phone that can go the distance and users can love, trust and keep for longer, all for an accessible price.
Get the superfast 5G for less
Get early dibs on the Nokia G50 exclusively on Shopee. The Nokia G50 is already available for pre-order on Shopee for only Php13,990 from November 1 to 7 only. Shopee exclusive selling dates start on November 8 and will last until November 14.
A future-ready phone that's also great for today, the Nokia G50 is powered by Qualcomm Snapdragon 480 Mobile Platform and boasts two-day battery life and 18W fast-charging technology. It also packs a 48MP triple-lens camera with AI.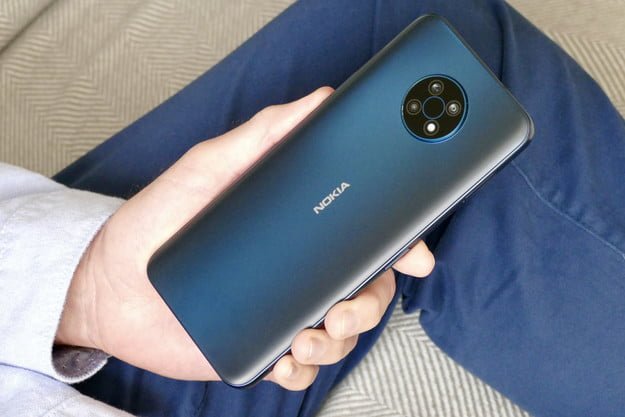 Benefit from superfast 5G for less
By 2024, 5G networks are estimated to cover 40% of global cellular service and carry 25% of all mobile traffic data. The Nokia G50 is a phone that is ready for the future. It's future-proofed with 5G for tomorrow, thanks to the Qualcomm Snapdragon 480 MP, which is designed to optimize future technology.
A smartphone that considers the future
You can count on Nokia G50 to be up to date with the latest software whether it's today or two years from now. It's already set up to support Android 12 and beyond, so you'll always have the most up-to-date features. For your entire peace of mind, the monthly security updates are guaranteed for at least three years, ensuring that your best ideas and favorite memories are safeguarded. Your data is handled in a Finland-based data center and is secured by strong European rules, including the General Data Protection Regulation (GDPR).
Nordic excellence to see and feel
Fans can rely on the Nokia G50's two-day battery life to get them through even the most demanding and busy days. Users will also save time by not having to wait for an outlet because of the 18W fast-charging feature. The Nokia G50 also comes with a one-year guarantee for parts and services, which is included at no additional cost.
The Nokia G50, staying true to its heritage, offers the build quality that Nokia phones are known for, as well as a classic, timeless style. The material on the 6.82″ HD+ display will be crisp and clear whether you're upskilling with web movies or savoring scenes from Planet Earth.
Capture the beauty of the world in stunning detail
The Nokia G50 will completely equip fans to capture life's moments, from nature's wonders to times with loved ones, in any lighting setup, thanks to its 48MP triple-lens camera with AI smarts.
Users can utilize the watermarking option to customize photos in addition to making gorgeous images. Video stabilization technology assures steady frame images, so perfect selfie moments will not be missed.
Experience maximum in-ear comfort with Nokia Comfort earbuds
Nokia smartphones are best paired with the new Nokia Comfort Earbuds. They provide up to 9.5 hours of comfortable listening on one charge, allowing users to enjoy playlists or videos to their heart's content.
Thanks to the earbuds' natural, ergonomic design and unique comfort rings, they can sit securely in the users' ears with a soft and lightweight feel. The superbly balanced audio lets fans immerse themselves in their favorite tracks with the highest available quality.

| Specification | Nokia G50 |
| --- | --- |
| Dimensions and Weight | 173.8 x 77.7 x 8.9 mm220g |
| Display | 6.82-inch IPS LCDHD+ (1560 x 720)Waterdrop notch60Hz refresh rate450nits max brightness |
| SoC | Qualcomm Snapdragon 4802x ARM Cortex-A76 @ 2.0GHz6x ARM Cortex-A55 @ 1.8GHzAdreno 619L GPU8nm process |
| RAM and Storage | 4GB RAM128GB flash storageMicroSD card support |
| Battery & Charging | 5,000 mAh battery18W fast charger (inside the box) |
| Rear Camera | Primary: 48MP f/1.8Secondary: 5MP ultra-wideTertiary: 2MP macro |
| Front Camera | 8MP |
| Ports | USB Type-C port3.5mm headphone jack |
| Connectivity | 5G NR:North America: Sub 6 TDD: n78, n38, n41(full) ,n71 FDD: n7, n5, n2, n664G LTE:North America: 1,2,3,4,5,7,8,12/17,13,20,,25, 26, 38,40,41(full),66NFCBluetooth 5.03.5mm audio jackType-C portWiFi 802.11.b/g/n/ac (2.4GHz + 5GHz) |
| Security | Side-mounted fingerprint reader |
| Software | Android 11 (2 years of OS upgrades3 years of security updates) |
Trusted partnerships for best-in-class experiences
Spotify will give the Nokia G50 owners access to 70 million tracks and 2.9 million podcasts out of the box. Offering additional control over users' online privacy, ExpressVPN will be available on the Nokia G50 with a 30-day free trial.  Visit Spotify and ExpressVPN pages for more exciting details on these treats.

The Nokia G50 and Nokia Comfort earbuds bundle
The Nokia G50 is available in a 6/128GB configuration and comes in two color options: majestic Midnight Sun and gorgeous Ocean Blue. The Nokia G50 is only available on Shopee and comes with the Nokia Comfort earbuds for the first 100 purchasers. Once the order for the Nokia G50 has been fulfilled, the customer will receive an email with a unique code that is only valid for one-time use and instructions on how to claim the Nokia Comfort earbuds.
To place an order, customers will be forwarded to the Nokia earphones SKU. Customers must input the unique code from the email when checking out on the Shopee App to redeem the free bundle.
The clock is ticking! Pre-order the Nokia G50 now on Nokia mobile official store on Shopee.

The Samsung Galaxy Z Fold 4: Here's what you need to know
Is this the best option if you want a phone that also functions as a small tablet?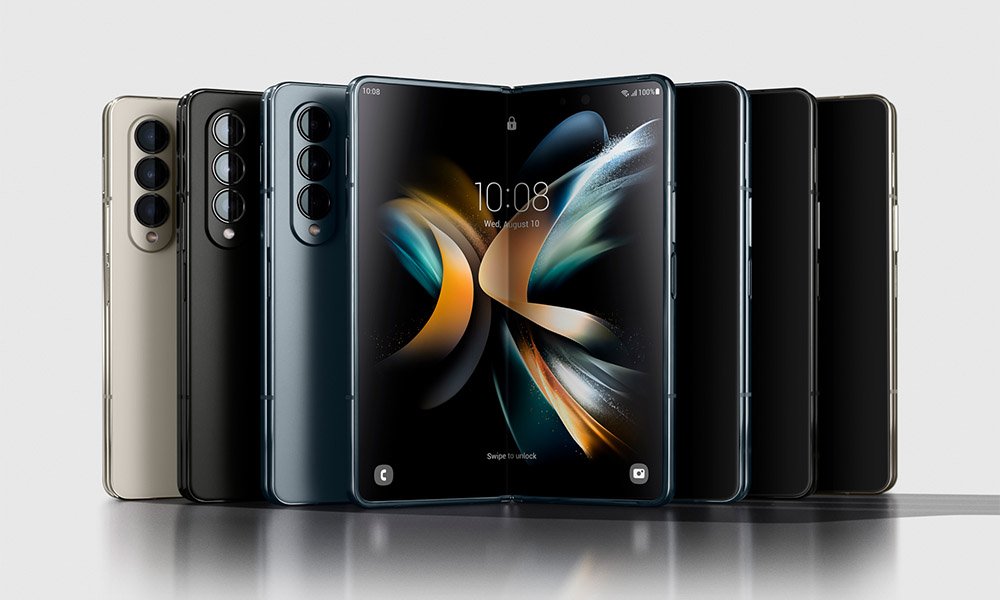 The Samsung Galaxy Fold was revolutionary when it was originally introduced in 2019. Even though the overall formula hasn't altered dramatically three generations later, Samsung has greatly improved it. The Samsung Galaxy Z Fold 4 is the most advanced foldable produced by the firm to date thanks to those years of improvement.
On August 10, 2022, the Galaxy Z Fold 4 was released as part of the summer season of Galaxy Unpacked events. The general sale date was set for August 26 and preorders began that day. At the same event, Samsung also unveiled the Galaxy Z Flip 4, Galaxy Watch 5, and Galaxy Buds 2 Pro.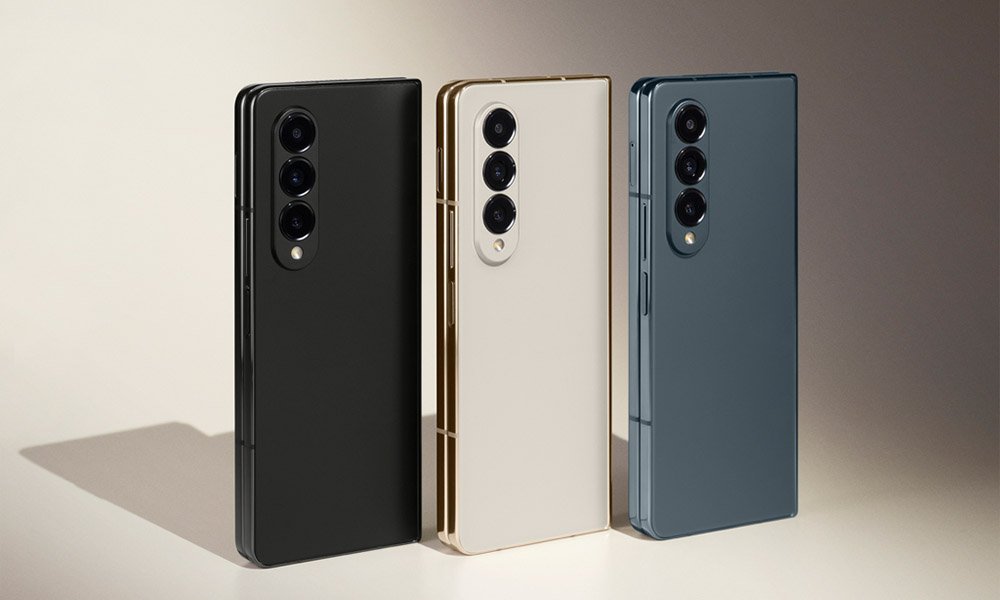 The Samsung Galaxy Z Fold 4 is simply a more refined version of the company's already-proven formula. The new Snapdragon 8 Plus Gen 1 SoC upgrades both the processor and cameras. The design has been slightly modified to provide a little bit more screen real estate, better durability, and an all-around more attractive grip. The experience is further enhanced by some new software techniques and new colors.
The Galaxy Z Fold 4 doesn't significantly change from its predecessors overall. As usual, it seems to be a "regular" smartphone when folded, although a rather thick one. However, if you open it up like a book, a sizable foldable display is revealed. When you need more space, the inner display lets you use it like a tablet, while the outer display lets you use it like a regular smartphone.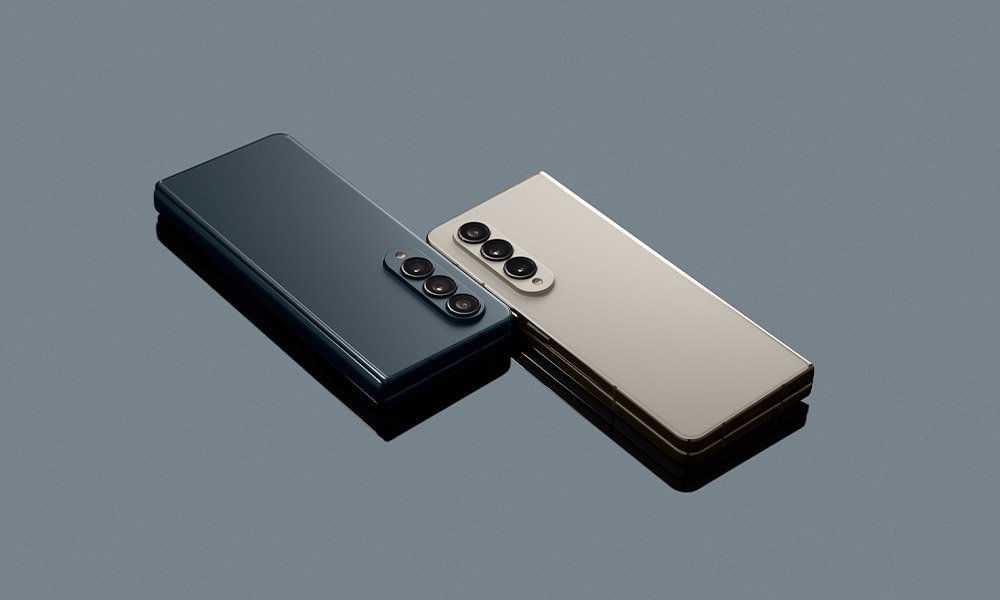 There is hardly any competition for Samsung in the foldables market. The competition it does have—from Motorola, Oppo, Xiaomi, and a few other companies—cannot compete with Samsung's global presence. In North America, you have two options if you want a foldable phone: a Samsung "fold" type phone or a Samsung "flip" style phone.
In light of this, the Samsung Galaxy Z Fold 4 is currently the greatest foldable smartphone available worldwide. It has many advantages over the Galaxy Z Flip 4 and is more powerful and capable than the Galaxy Z Fold 3 from a year ago. If you want a folding smartphone, the Galaxy Z Fold 4 is the best one you can get right now.
The Galaxy Z Fold 4 not only has some of the best hardware on the market, but it also boasts the best software commitment of any foldable available. Samsung will send security updates for the Galaxy Z Fold 4 for five years and four Android upgrades, making it a good long-term investment.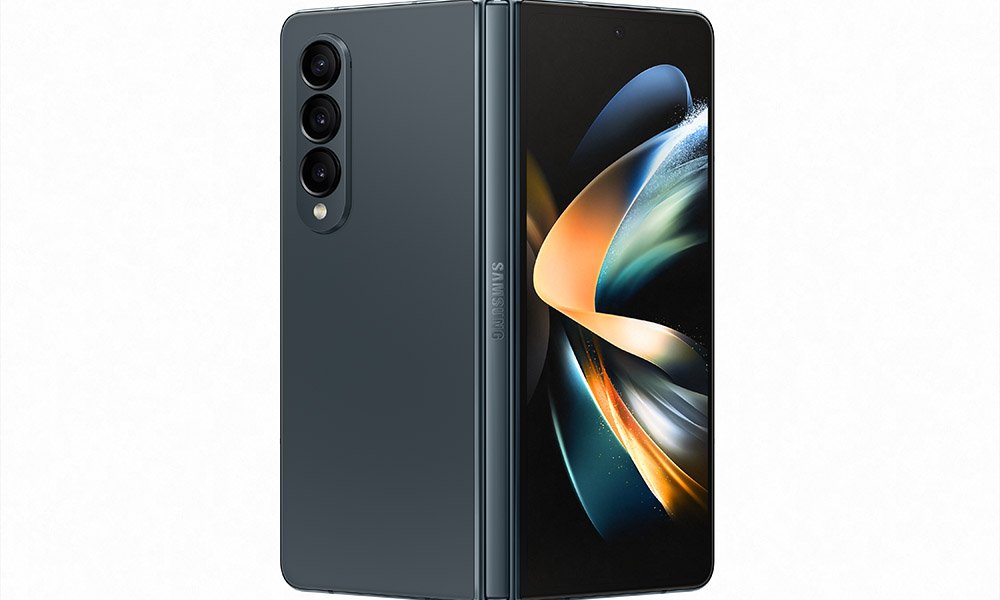 Obviously, this phone is pricey. A used or refurbished Galaxy Z Fold 3 could be a better choice if you can't afford the minimum price of $1,799. A Galaxy Z Flip 4 is another option and starts at $999. However, the Galaxy Z Fold 4 is now the best option if you want a phone that also functions as a small tablet.
Samsung Galaxy Z Flip 4
Displays
Exterior:
– 1.9-inch Super AMOLED
– 512 x 260
– Gorilla Glass Victus Plus
Interior:
– 6.7-inch Super AMOLED
– 120Hz refresh rate
– 2,640 x 1,080)
Processor
Qualcomm Snapdragon 8 Plus Gen 1
RAM
8GB
Storage
128, 256, or 512GB
UFS 3.1
No expandable storage
Power
3,700mAh battery
25W Super Fast Charging
Fast Wireless Charging 2.0
Wireless PowerShare
No charger in the box
Cameras
Exterior:
– 12MP wide, 1.8μm, OIS, Dual Pixel AF, ƒ/1.8
– 12MP ultrawide, 1.12μm, ƒ/2.2Internal:
– 10MP, 1.22μm, ƒ/2.4
Audio
Stereo speakers
Dolby Atmos support
No 3.5mm headphone port
SIM
Single nano-SIM tray
eSIM support
Biometrics
Side-mounted capacitive fingerprint sensor
Software
Android 12
One UI 4.1
Dimensions and weight
Folded dimensions:
– 84.9 x 71.9 x 17.1mm (measured at hinge)Unfolded dimensions:
– 165.2 x 71.9 x 6.9mmWeight:
– 187gIPX8 water resistance
Colors
Global: Bora Purple, Graphite, Pink Gold, BlueBespoke Edition:
– Front/back: Yellow, White, Navy, Khaki, Red
– Frame: Silver, Black, Gold
Best OPPO deals to check out at 8.8 ShopeePay Festival
Get up to 50% off when you check out select new products from OPPO this 8.8 ShopeePay Festival!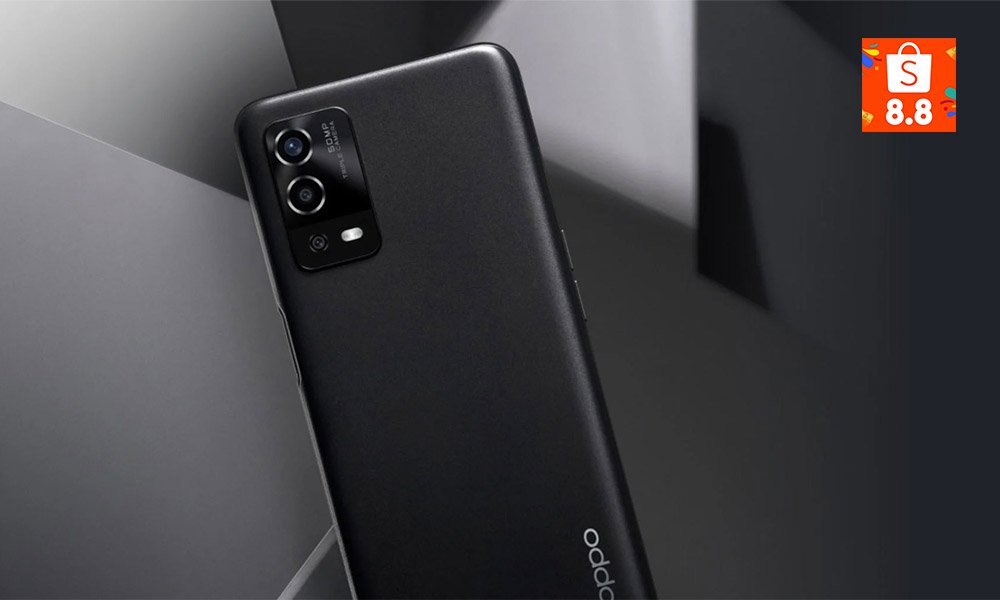 We search Shopee every day to discover the best offers. The online retail giant offers some of the greatest discounts on a huge selection of goods, whether you're looking for a brand-new home appliance or the latest smartphones to satisfy your tech cravings. Shopee can provide for all of your needs.
Because it offers a variety of smartphones at various price points, OPPO is one of the brands we love this year. In the upcoming 8.8 ShopeePay Festival, enjoy more rewards and get the best value when you score the latest OPPO smartphones on Shopee.
Here are our top 3 choices that we recommend you check out:
The new OPPO A16, which has 3GB of RAM and 32GB of storage space, is a good entry-level option that can handle your daily tasks. If you need to shoot photos and upload them right away to your social media sites, the 13MP AI Triple Camera is ideal. The huge 6.5″ HD+ display and large 5000mAh battery are very entertaining for watching your favorite K-drama series. Click here to check out the OPPO A16.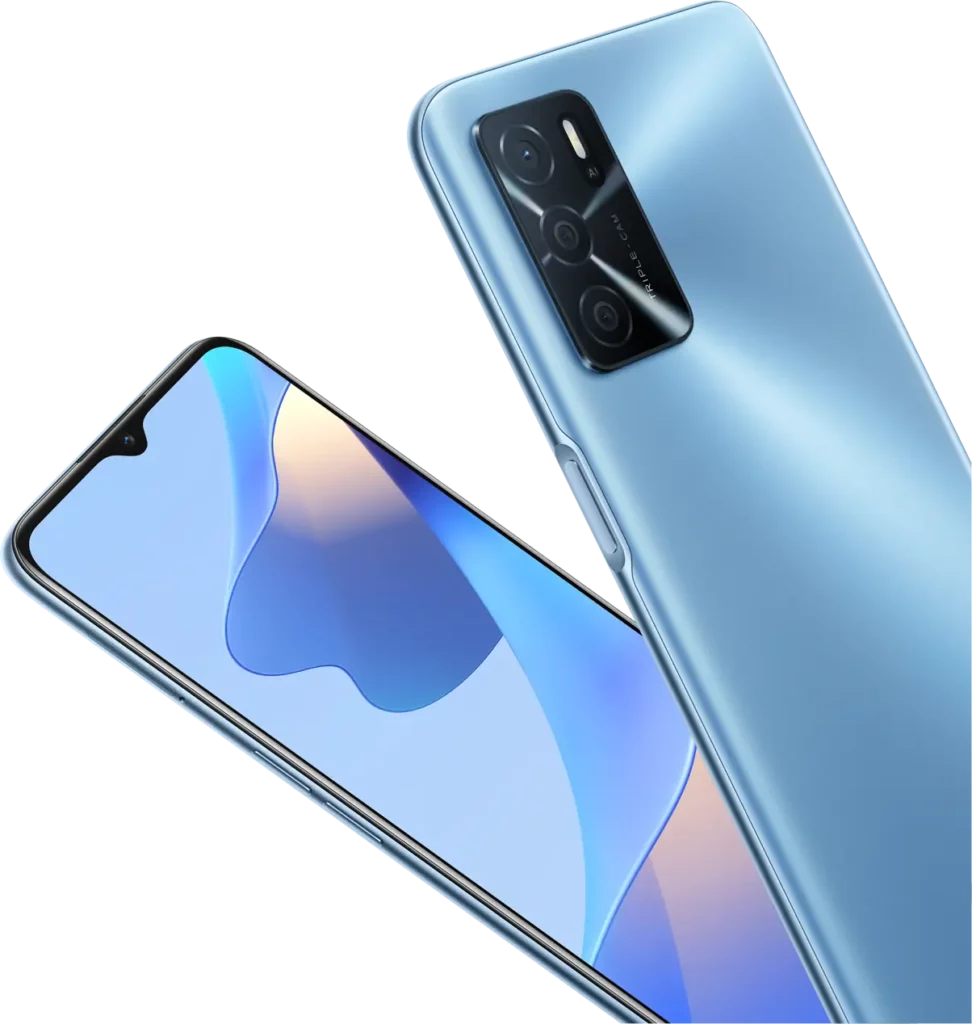 With the Night Plus Filters, 2MP Bokeh Camera, and AI for Beautification available on the OPPO A55, you can capture every moment as vividly as possible. The Helio G35 chipset's enormous 5000mAh battery and 18W rapid charging capabilities are ideal for your gaming needs. Click here to check out the OPPO A55.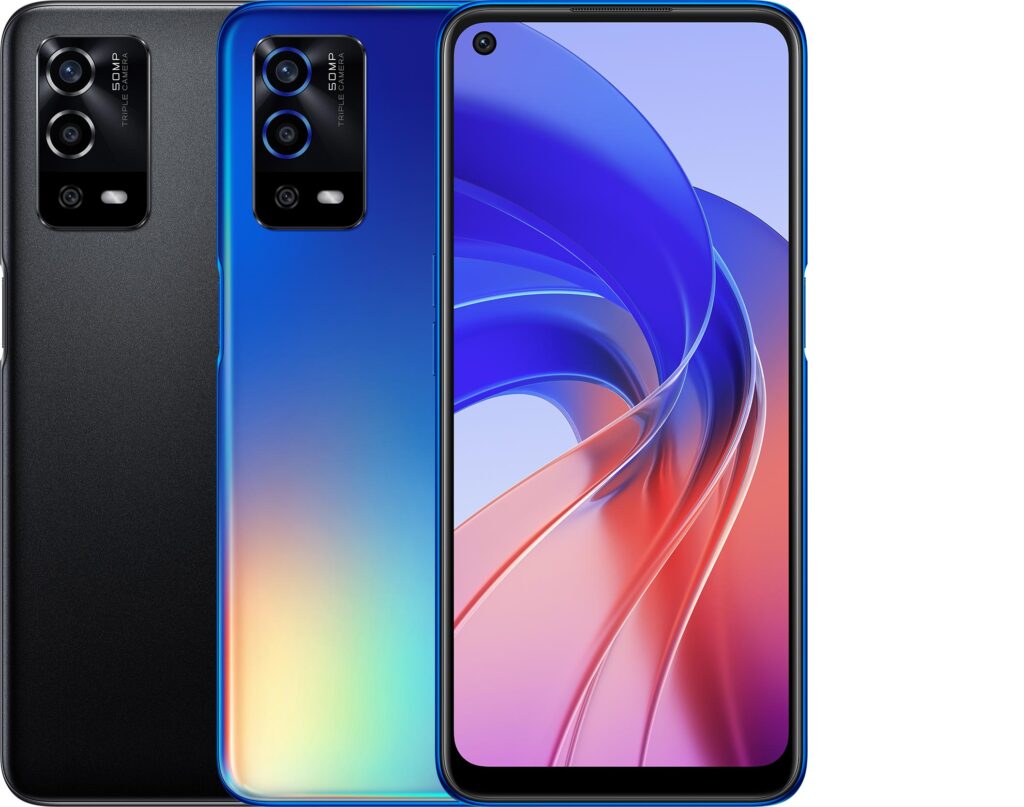 The quad lens and AI-assisted camera on the OPPO A94 make it easy to capture all of life's moments. The A94 captures the journey of life in vivid, precise clarity, from macro to ultra wide-angle and zoom photos. If you consider yourself a power user, the Helio P95 chipset and 8GB+128GB of storage will more than meet your requirements. It would be a shame not to include support for high-speed 30W VOOC flash charging. Click here to check out the OPPO A94.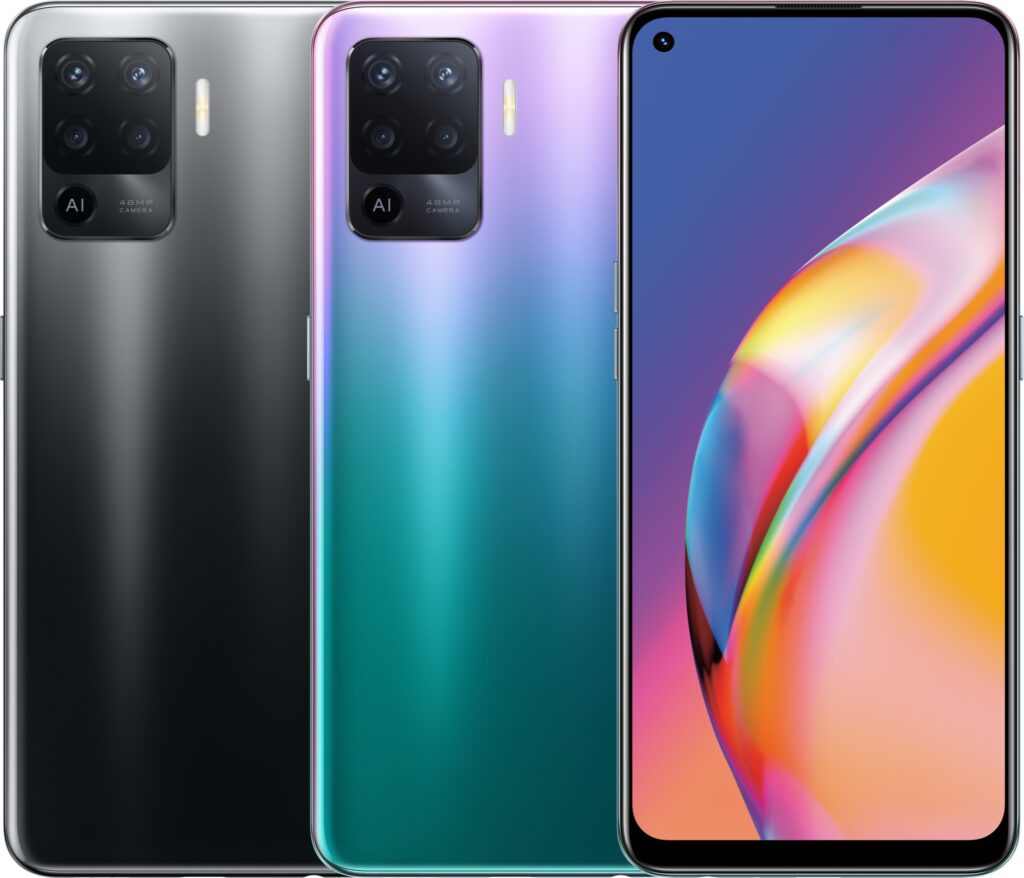 Don't miss any of the awesome deals and promos at the OPPO Official Store in Shopee and enjoy up to 50% off when you check out select new products from OPPO this 8.8 ShopeePay Festival!
Get up to 56% off on OPPO Gadgets in the 8.8 Mega Flash Sale
From August 8 to 12, grab exciting freebies, vouchers, deals on Shopee and Lazada.
Heads up, shoppers! OPPO will offer incredible discounts with awesome freebies, vouchers, and deals during the OPPO 8.8 Mega Flash Sale on Shopee and Lazada.
From August 8 to 12, visit and shop on OPPO's Official Stores to enjoy up to 56% off on OPPO gadgets. You can collect a Php 200 off voucher if you reach a minimum spend of Php 9,999 and a Php 400 off for every minimum purchase of Php 14,999.
Don't miss the chance to use your Php 50 and Php 55 shipping discount vouchers before checking out if you have a minimum spend of Php 500 on Shopee and Lazada, respectively.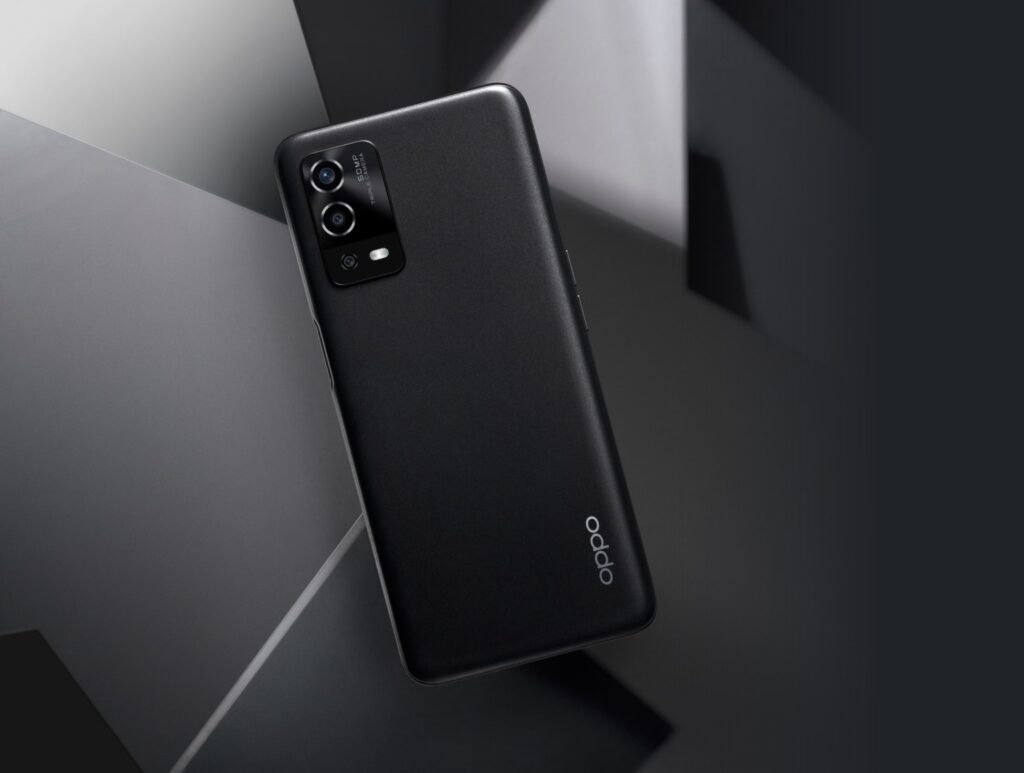 For Lazada shoppers, you can also get a Php 50 off voucher for every minimum purchase of Php 500, including a 10% cashback on your orders.
Freebies to watch out for on 8.8
If you plan to shop from 12 pm to 2 pm on August 8, take advantage of free G25 Bluetooth earphones for each smartphone order ID. Later in the day, you also can enjoy a free A8 long speaker if you order the OPPO A55 from 9 pm to 11:59 pm.
A wide array of freebies are also in store for you throughout the sale. That includes a free 32GB SD Card when you order OPPO A16 3GB, a free TG113 Bluetooth speaker for every purchase of OPPO A55, a free Neon Island desk pad for all your OPPO Reno6 Series purchases, and a free A8 long speaker with Neon Island desk pad for every OPPO Reno7 Series orders.
Flash deals, and giveaways on OPPO's 8.8 TikTok Livestream
There's more to look forward to on 8.8 when you check out OPPO Philippines on TikTok. Be sure to watch out for limited flash deals and giveaways during OPPO's 8.8 TikTok Livestream on the following dates: August 7 from 2 pm to 9 pm; August 8 from 11 am to 9 pm; August 9 from 11 am to 7 pm, and August 10 from 11 am to 7 pm.
Bundle deals on Shopee, Lazada
Exciting bundle deals are also available from August 8 to 12, such as OPPO Band and OPPO Enco Buds for Php 1,999; OPPO A55 and OPPO Enco Buds for Php 9,499; OPPO A94 and OPPO Enco Buds for Php 11,999; OPPO Reno5 and OPPO Enco Buds for Php 15,999; and OPPO Reno5 5G and OPPO Enco Buds for Php 19,999.
Mark your calendars now! Don't miss the chance to enjoy OPPO 8.8 Mega Flash Sale spectacular treats to welcome August on Shopee and Lazada, even on TikTok. Add to the cart and check out your favorite OPPO devices at great deals so you can finally take home the gadgets you have been saving up for!