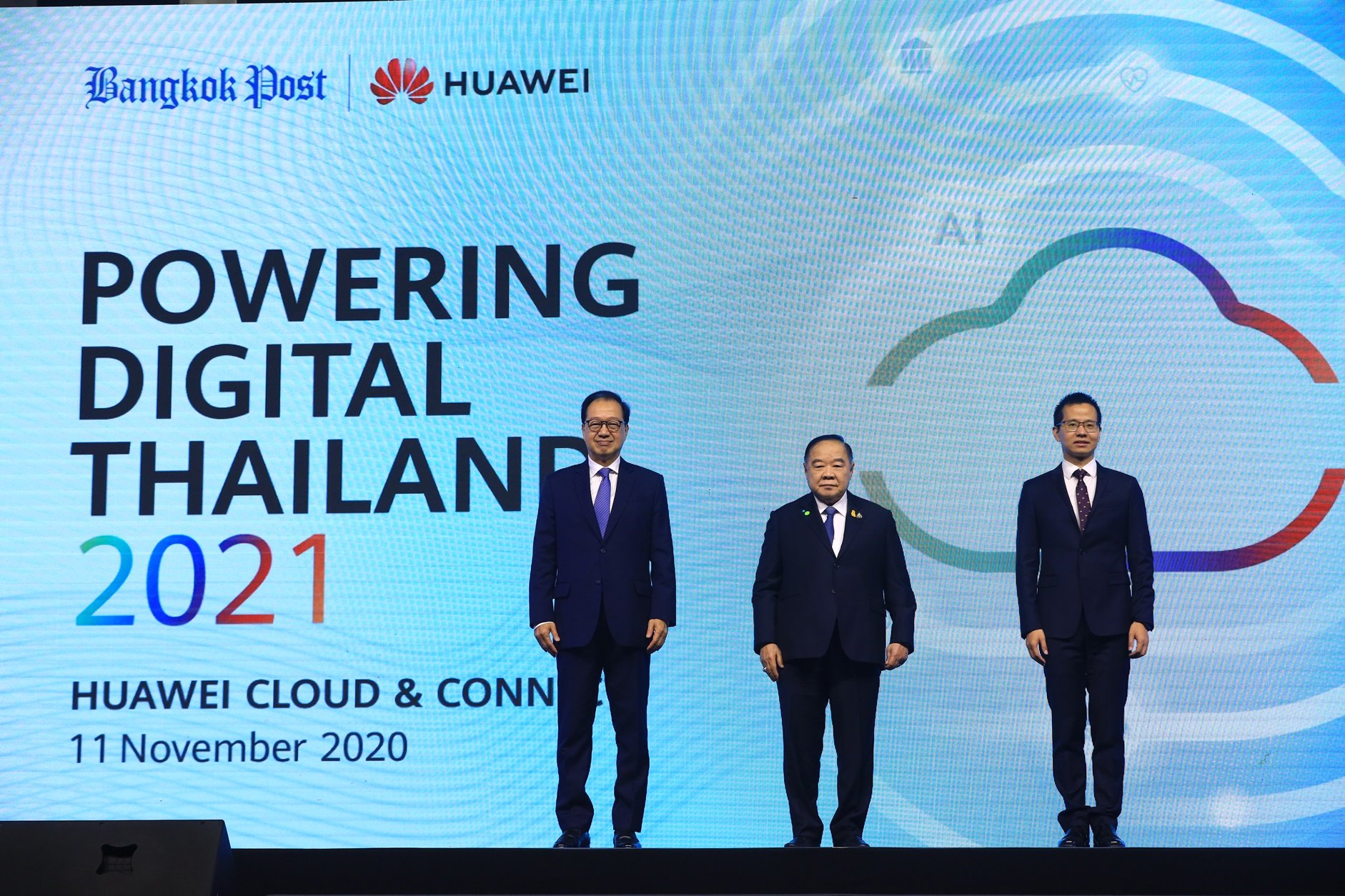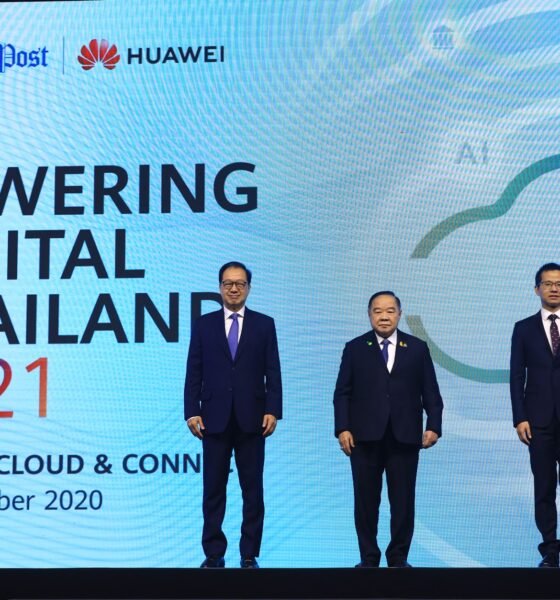 Huawei and Huawei to promote Digital Transformation
Huawei aspires to transform Thailand's economic sustainability through ICT and digital innovation.
Today, H.E. General Prayut Chan-o-cha, Prime Minister of Thailand, attended a virtual executive meeting with Mr. Ren Zhengfei, CEO of Huawei Technologies. Gen Prayut expressed appreciation for Huawei's continued support of Thailand's digital transformation and post-pandemic recovery, and his eagerness to further strengthen cooperation with Huawei to promote the Thailand 4.0 strategy and digital talent cultivation.

During the virtual meeting, Gen Prayut and Mr. Ren exchanged views on how to consolidate digital competitiveness and build a strong foundation for ICT talent in Thailand.
Gen Prayut also stressed the important role that advanced ICT technologies and digital innovation would play in supporting Thailand's economic resilience and sustainability, stating that "Huawei has provided profound contributions to Thailand's fight against the pandemic and digital transformation. I am deeply impressed by Huawei's history and dedication culture. In the future, Thailand is eager to cooperate with Huawei in various areas, including digital economy, 5G smart hospital, cloud, and computing, digital power, smart logistics, and data center."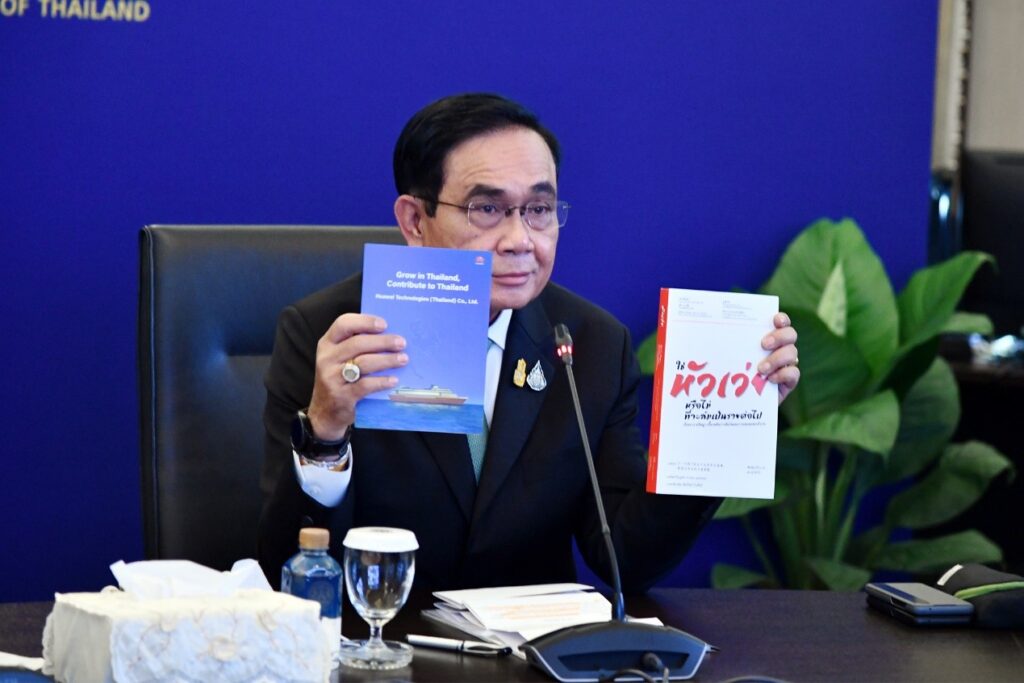 Mr. Ren expressed his gratitude for the Thai government's trust in Huawei and congratulated Thailand on its achievements in the 5G rollout. He emphasized that "Huawei and Thailand have been working together to build a strong digital infrastructure foundation. In the future, we look forward to accelerating the integration of digital technologies in Thailand's key industries, especially in port and airport scenarios."
"We have a strong belief in Thailand's successful digital transformation and talent development. Our local team will work closely with Thai customers and partners to serve the country's social and economic development with technology solutions." Ren said.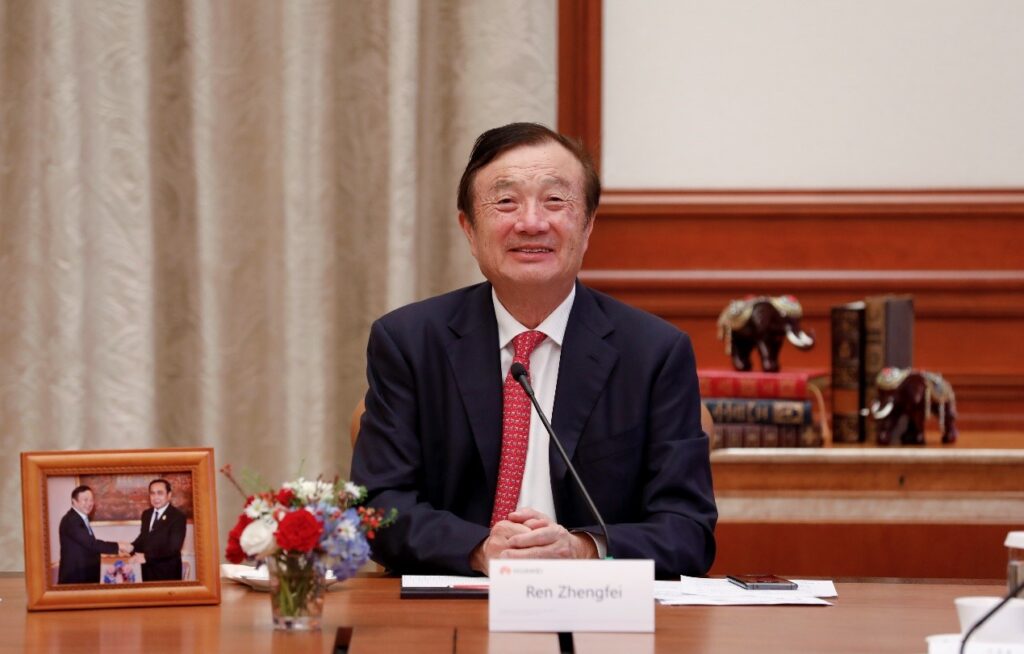 Towards Thailand's digital blueprint to becoming the ASEAN digital hub, Huawei and Thailand have been closely cooperating in two key areas.
First, in line with the Thailand 4.0 strategy, Huawei has worked with its customers to accelerate Thailand's digital transformation and ICT infrastructure innovation. Through the adoption of 5G, Cloud, and AI, Huawei and its industry partners are enabling Thailand's key sectors and creating exciting opportunities across multiple areas, including healthcare, education, transportation, e-government, and smart city, to bolster Thailand's long-term socioeconomic development and digital ecosystem.
Among these actions, smart ports and airports are important potential cooperation areas for Huawei and Thailand. Mr. Ren introduced the company's best practices in Smart Port and Smart Airport Solutions in China, which builds automation capabilities based on all factors — people, vehicles, goods, enterprises, and places — to help build safe, efficient, and intelligent world-class ports and airports.
Second, Gen Prayut and Mr. Ren also highlighted a commitment to cultivating upskilled and digital talent in Thailand. In order to drive Thailand's digital transformation and long-term development, both men stressed that the public and private sectors must work together to build an open, shared ICT talent ecosystem that benefits all.
Aiming to cultivate Thailand's local ICT talent and digital workforce, Huawei established the Huawei ASEAN Academy (Thailand) in 2019, which has trained over 41,000 ICT professionals and provided training to 1,300 small and medium-sized enterprises. Huawei has also signed MOUs with more than 20 Thai universities. With a digital world fast approaching, Huawei is determined to ensure that no one is left behind through digital inclusion initiatives that enhance the digital knowledge and employment prospects of vulnerable groups.
In March 2021, Huawei Thailand has been chosen for the Special Prime Minister Award as the "Digital International Corporation of the Year". The award recognizes Huawei for its valuable support and outstanding contributions to Thai society and its efforts to support digital transformation. It is the only company to receive this award.

BDO responded to queries on its Terms and Conditions
Did BDO change terms and conditions to remove liability?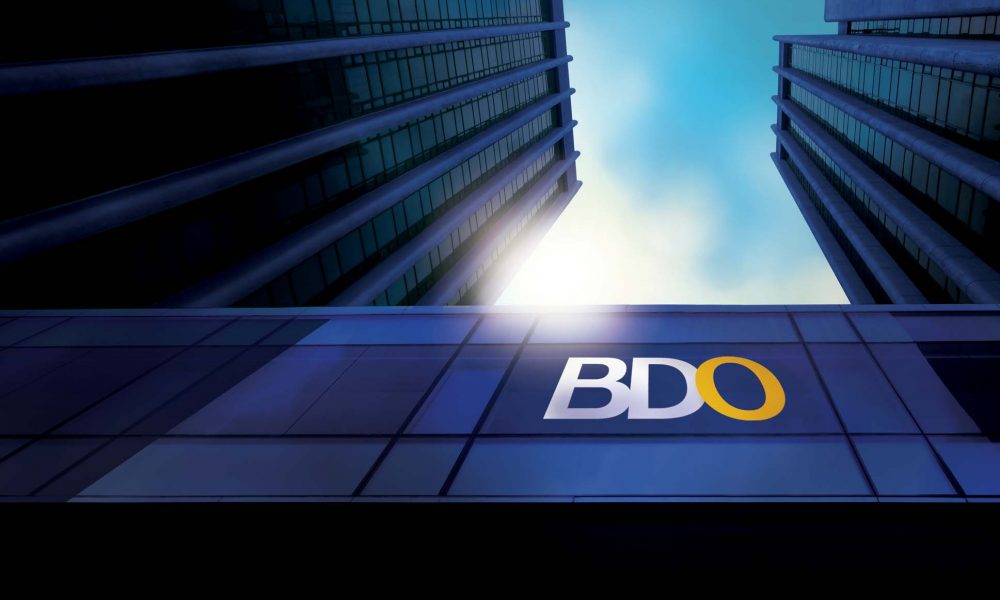 Cybercriminals hacked BDO accounts, stealing between P25,000 and P50,000 pesos per account, according to the social media community in the Philippines.
A number of BDO customers have reported that their bank accounts have been hacked, with cyber criminals making illicit transactions to UnionBank accounts, according to social media posts.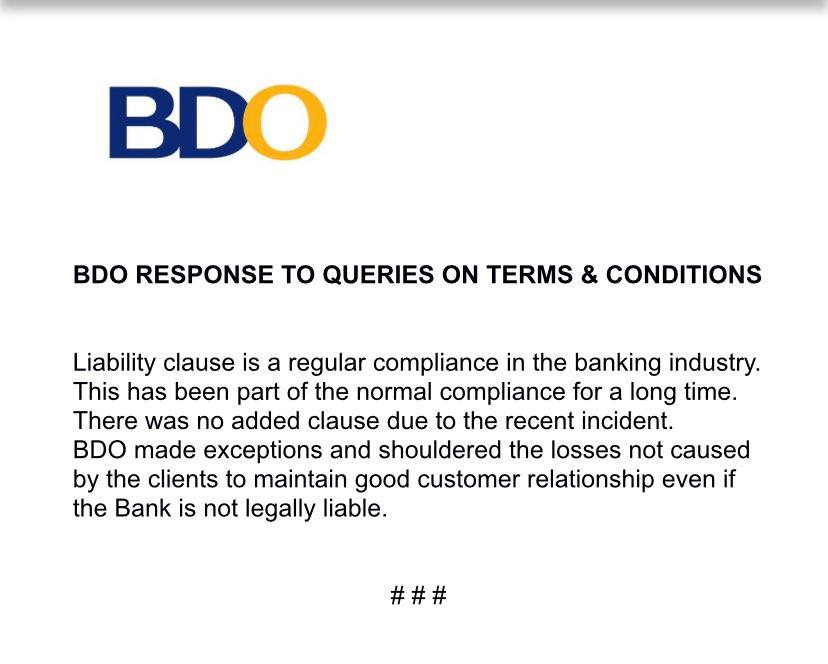 Hackers siphoned money from BDO accounts and transferred it to a UnionBank account under a false name, according to a Manila Bulletin investigation, and used the proceeds to buy PHP 5 million worth of Bitcoin from a cryptocurrency market on December 11. Nearly 700 clients' reimbursements are being processed by BDO. Customers claim that they were requested to sign a quitclaim, which states that they will not sue the bank as a result of the occurrence.
Due to the recent occurrence, BDO has issued a statement stating that it has not amended any restrictions to its terms and conditions.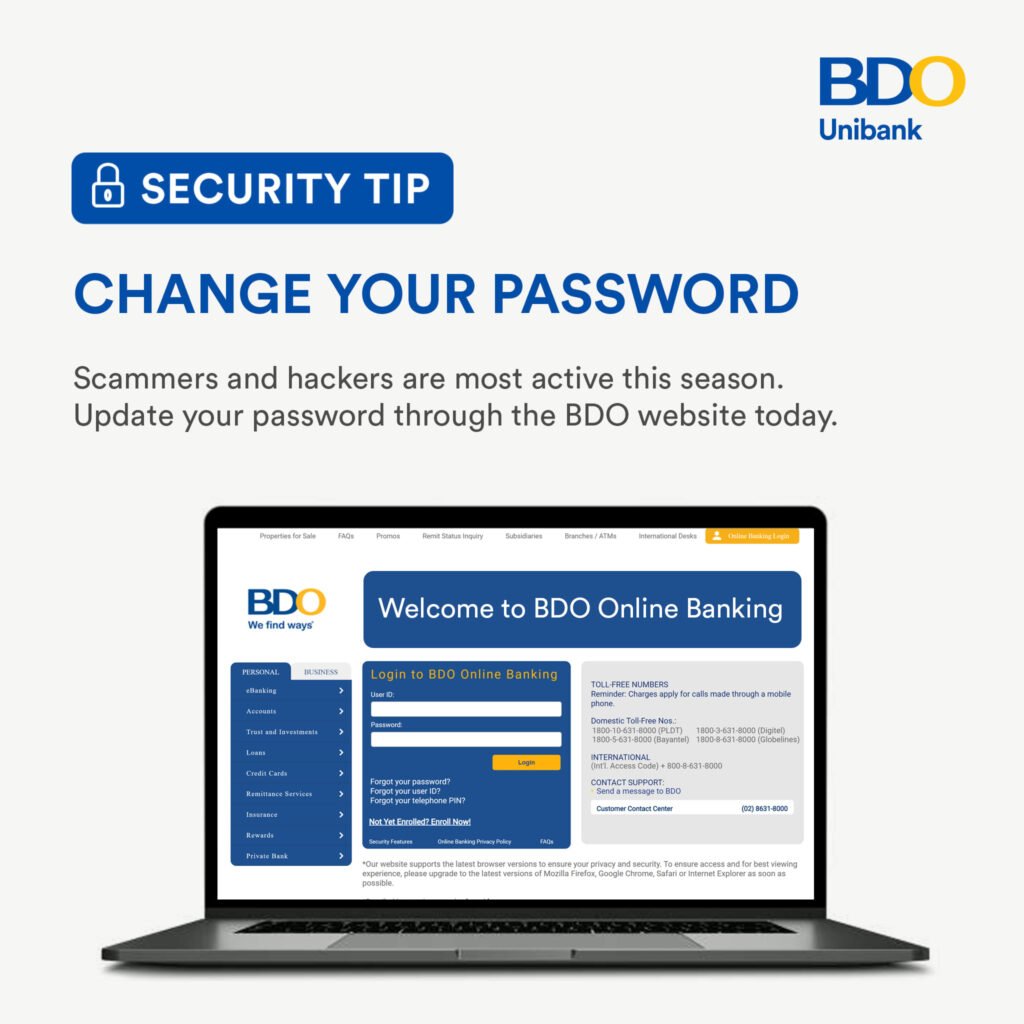 The liability clause, according to the business, is standard practice in the banking industry. To retain a positive customer connection, the company made an exception and took on the losses that were not caused by the clients.
BDO previously admitted to becoming a victim of a sophisticated fraud scheme that harmed several of its clients.
You can read more about the incident in our earlier piece, which can be found right here.
Globe calls on stronger partnership to combat text scams
Globe has already blocked about one billion spam messages and deactivated 5,670 confirmed spam numbers this year.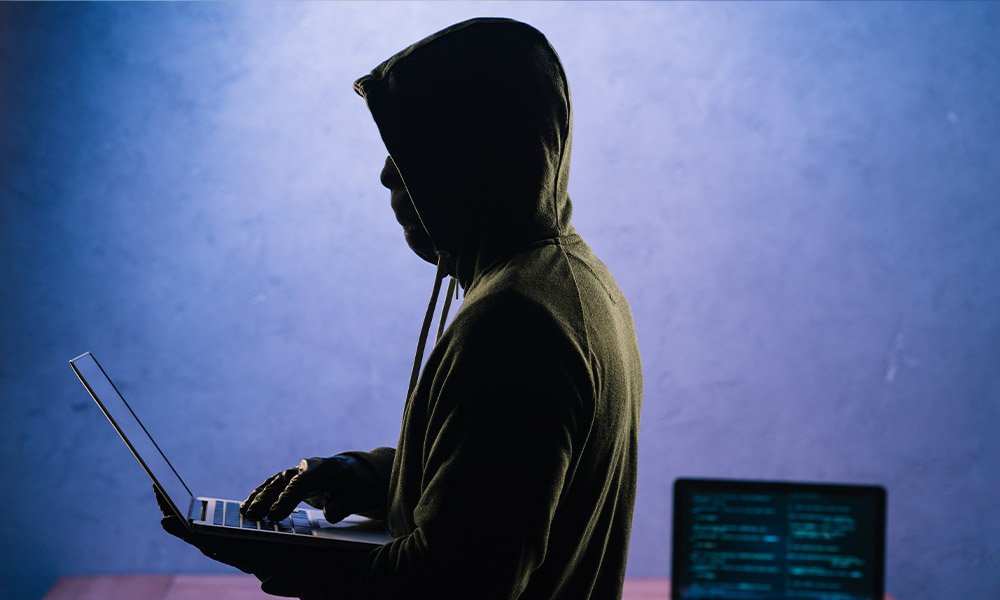 Phishing scams using text messaging are on the rise, mainly capitalizing on the vulnerabilities of many Filipinos who were left jobless during the pandemic. The situation has become alarming enough to prompt the National Privacy Commission (NPC) to launch a probe.
While Globe has been working closely with the NPC to address the problem, it also calls for the private sector to be more open to collaboration to prevent similar incidents from happening or escalating.
"I don't think the private sector shares enough intelligence and data to be able to speed up our ability to respond to attacks," said Anton Bonifacio, Globe Chief Information Security Officer.
He added: "I understand why some of the other companies are a little bit more careful because traditionally, it was better to keep things to yourself than to let anything out there. But what I'm hoping is that companies will be a little bit more comfortable over time."
Despite the arm's length relationship when it comes to private sector partnerships, Globe has already made headway with the banks who have also been very eager to collaborate over the past year or so. It now has a 24/7 group chat with each major commercial bank. Banks can report a phishing campaign that impersonates a URL, a domain, a number, as well as other incidents, and Globe will investigate and block them immediately.
Globe has also established a free whitelisting of official aggregators.  These SMS blasting companies are the only ones allowed to use a brand or company name as an SMS sender, to help prevent SMS spoofing attacks.
From its success with the banks, Globe has moved on to Lazada and Shopee. Globe works with them directly to make sure that it can immediately act when customers of the online marketplaces are under attack.
Bonifacio remains confident that as more companies see the value of digitization and digital transformation, they will realize the importance of information sharing from a security sense and a business standpoint.
"At least on our end, we just decided to build those relationships directly with the key stakeholders.  We already have that information shared with all major commercial banks, all major online retailers. But of course, from an advocacy perspective, it would be nice to see more across the larger spectrum," he said.
Globe has already blocked about one billion spam messages and deactivated 5,670 confirmed spam numbers this year. However, Bonifacio said it is a cat and mouse game since the messages and sources change constantly. Even if a message is blocked, another one from a different source will come out.
Aside from going directly to the companies affected to get their inputs, Globe has systems that filter and proactively catch text scams. Yet, the company also needs the help of the customers to prevent these from spreading.
Globe is the only telco that has an official spam reporting website. It empowers customers to easily report mobile numbers responsible for these messages by going to https://www.globe.com.ph/stop-spam.html.
The company is relentlessly fighting scams and protecting its customers through proactive filtering, enhanced cybersecurity infrastructure, and awareness and education campaigns.
Globe strongly supports the United Nations Sustainable Development Goals, particularly UN SDG No. 9, highlighting the roles of infrastructure and innovation as crucial drivers of economic growth and development. It is committed to upholding the UN Global Compact principles and contributing to 10 UN SDGs.
SKYBIZ is now an official Microsoft Cloud Service Provider
SKYBIZ together with Microsoft aims to
elevate your businesses further.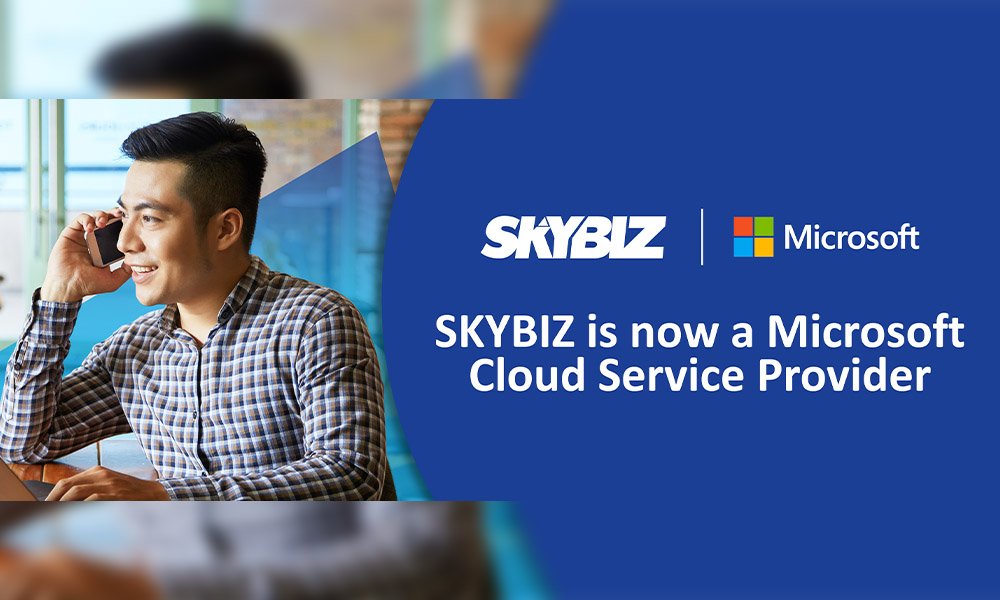 SKYBIZ, SKY Cable's enterprise arm, is now officially a certified Microsoft Cloud
Service Provider in the Philippines. With this newest development, SKYBIZ now offers best-in-class cloud products paired with its secure and reliable Fiber Plans aimed at helping growing companies elevate their business operations.
Through the synergy of Microsoft cloud products like Microsoft 365® and SKYBIZ's
reliable internet service up to 10Gbps, this pairing opens new opportunities for organization leaders to explore more ways to securely engage their employees in becoming more productive and proactive.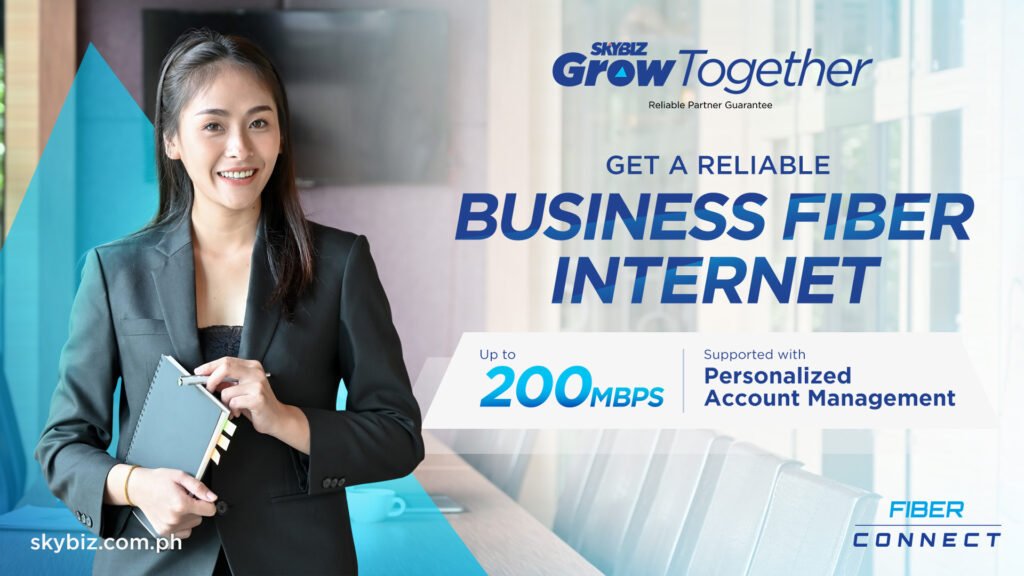 "This is a milestone for SKYBIZ as this partnership enables us to realize our mission to
help businesses grow, by utilizing the right tools and technology behind their companies. Now with Microsoft beside us, and our faster speed offerings of up to 10Gbps we can now create more ways to address the pain points of business owners and offer them effective and cost-efficient business-grade internet solutions," said Patricia F. Gabriel, MSME & Enterprise Marketing Head of SKYBIZ.
With the right combination of connectivity + security, clients will get to enjoy SKYBIZ
and Microsoft's solid business solutions in the coming months. #GrowTogether
Alongside the announcement of the partnership, SKYBIZ continues to strengthen its
portfolio of enterprise products by adding faster and reliable plans for its Fiber Connect and Fiber Direct offerings
SKYBIZ RELIABLE BUSINESS FIBER INTERNET WITH FIBER CONNECT
SKYBIZ Fiber Connect is an unlimited, True Fiber internet connection that lets
companies experience improved business productivity using SKYBIZ's expanded fiber network.
Organizations can enjoy seamless connectivity with Fiber Connect's symmetric
download and upload speeds! Sharing larger files, video streaming and conferencing, and
engaging with customers via social media or the company's website are just some of the things that businesses can do to maximize their business potential online.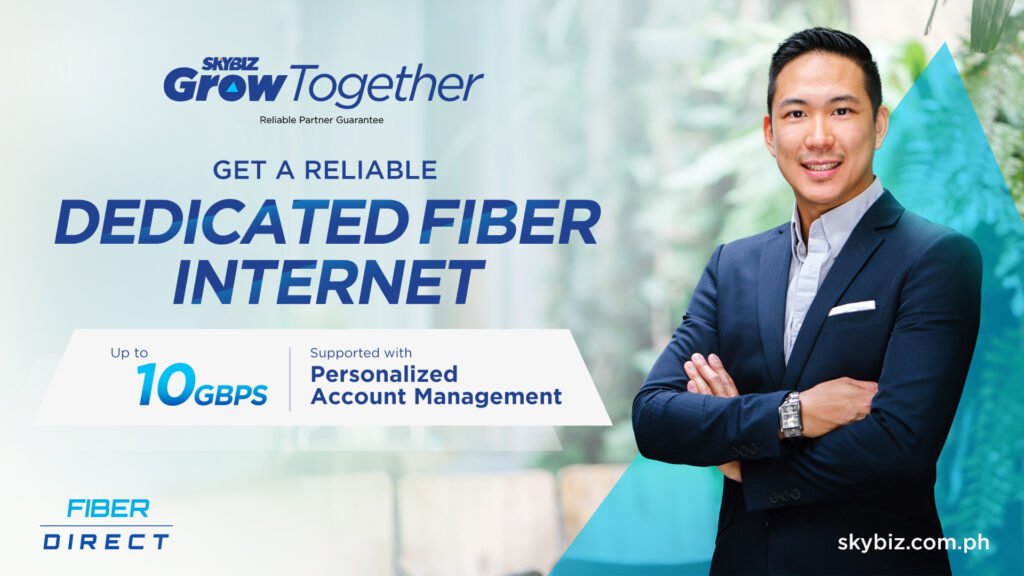 SCALABLE DEDICATED FIBER INTERNET WITH FIBER DIRECT
SKYBIZ Fiber Direct is a dedicated internet access ideal for large enterprises and
corporations that provide a private connection, unlike the regular, shared broadband service.
Plans under SKYBIZ Fiber Direct provide guaranteed bandwidth with the same
download and upload speeds as advertised 100% of the time, allowing businesses a secure and reliable connection that creates seamless sharing of real-time information & managing of mission-critical tasks. Organizations will enjoy uninterrupted connectivity and scalable, TrueFiber internet with Fiber Direct
Both SKYBIZ's Fiber Connect and Fiber Direct are currently being offered through
its online website and its Sales Agents nationwide. All plans have a standard lock-in period of 24 months. Rates may vary depending on SKYBIZ's client requirements, engineer's assessment, and construction. You may call SKYBIZ at 0998 969 5034 or visit ww.skybiz.com.ph.