Smartwatches are becoming more functional than ever, but their prices are also rising. With its most recent entry-level watch, the HUAWEI Watch GT 3 SE, Huawei doesn't mind giving consumers a capable smartwatch that is affordable.
This budget smartwatch, which sits below the brand's higher-end models, offers the flagship features we know and love at an even better price.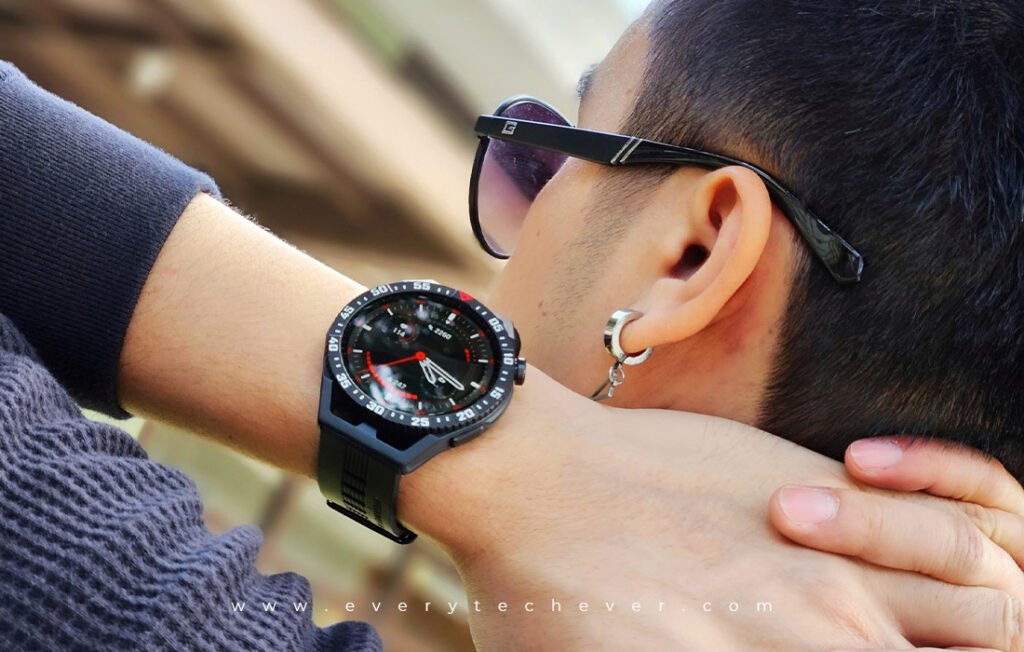 HUAWEI Watch GT 3 SE Specifications
Display: 1.43" AMOLED display, 466 x 466 pixels
Memory: 4GB RAM
Operating System: HarmonyOS 2.0
Battery Life: Up to 14 days
Features: Speaker, accelerometer, gyroscope, magnetometer, optical heart rate sensor, barometer
Compatibility: Android 6.0 or later, iOS 9.0 or later
Dimensions: 46.4mm x 46.4mm x 11mm
Weight: 35.6g
Unboxing time!
The watch, a quick start manual, and a wireless charger are all included in the package. There is no provided power adapter, but you can use another one or connect it directly to your laptop.
Build and Design
The watch weighs about 35.6 grams and has dimensions of 46.6 x 46.6 x 11mm, making it suitable for wrist sizes ranging from 140 to 210. The watch is ideal for swimming because it has a 5 ATM water resistance rating and can be immersed in up to 50 meters of water.
The HUAWEI Watch GT 3 SE is too sporty and masculine at first glance, and I worry that this would turn off certain users.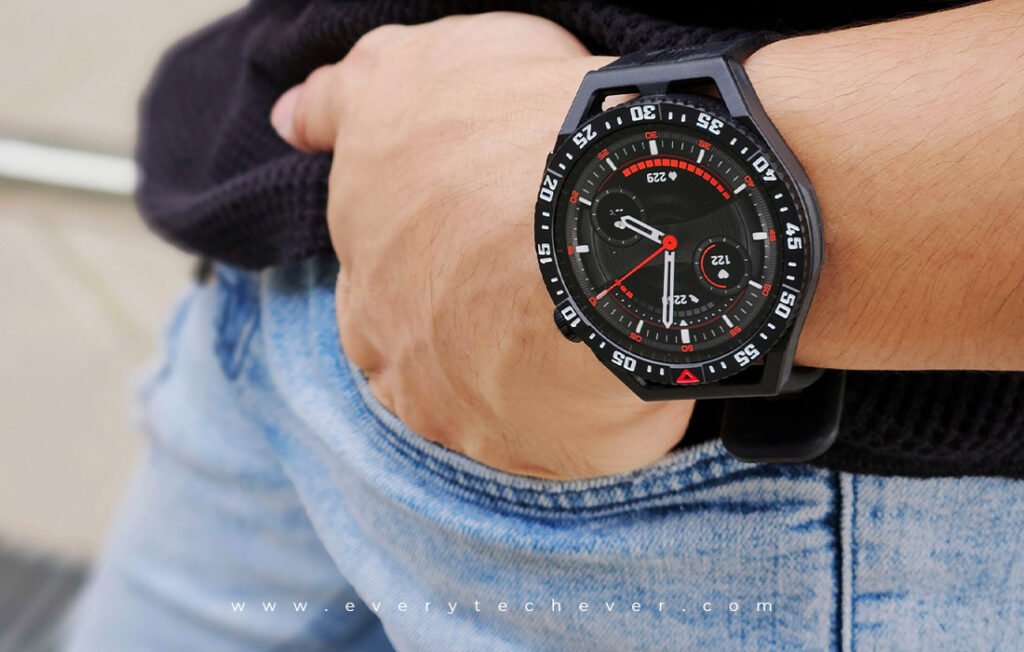 Yet when I looked more inside the GT3 SE, I discovered that there was much more to it than just its exterior aspect. With Watch Faces, the HUAWEI Watch GT3 SE offers a couple of customizations to suit your sense of style. You can take a picture of your outfit, and the Dressing Dial feature will intelligently create a watch face that matches it. On the other hand, the Portrait dial enables you to boldly display your favorite images on the watch. In turn, you get a dynamic watch face with a multilayered effect.
I love the watch's lightweightness and airiness in terms of comfort, and I've grown to appreciate the edgy style it gives my outfit. Although I'm sure there is a market for the other sage green colorway as well, the black color at least keeps it relatively versatile.
Both the crown and the bezel are extremely attractive as well. These both give the watch a distinctive extra touch of texture and character.
Display
The HUAWEI Watch GT 3 SE comes with a 1.43-inch AMOLED full-color touchscreen and a 5 ATM water-resistant polymer fiber housing; however, it is only available in a 46 mm size.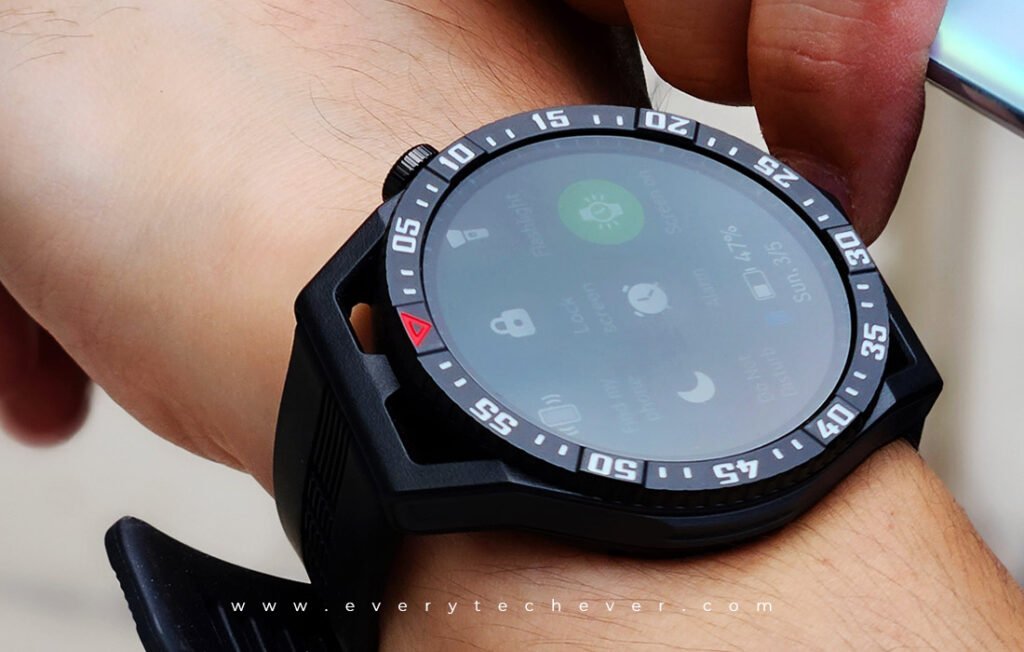 The screen is excellent and big, giving you plenty of room to view all the information you want. Even without a screen protector, the screen is fingerprint-resistant, which is great, especially for sweaty fingers after a workout. The non-reflective nature of the screen is beneficial for the eyes. Despite the fact that it doesn't get as bright as other expensive smartwatches, I never had trouble using it on a bright, sunny day.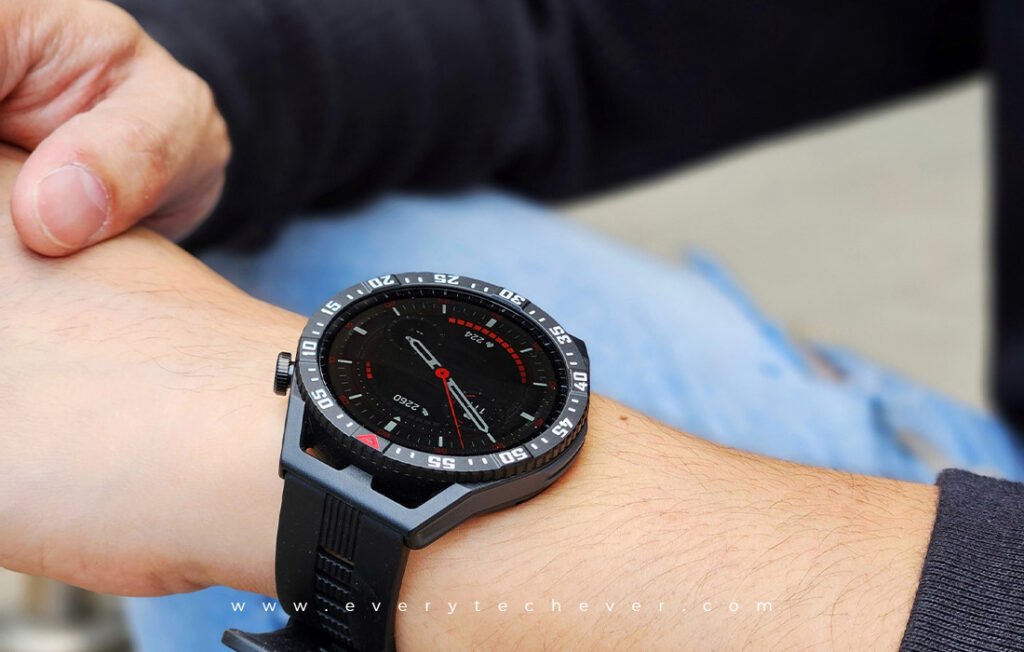 I would often like to emphasize that the best feature of its design is how lightweight it is. It wasn't as uncomfortable to wear it to bed as other watches for tracking sleep because I could hardly feel it on my wrist.
Performance and Features
The Huawei Watch GT 3 SE, with its emphasis on health and fitness, can keep up with you wherever you go. It has more than 1,000 distinct workout modes, all of which are tracked by the TruSport monitor to keep track of all your fitness information.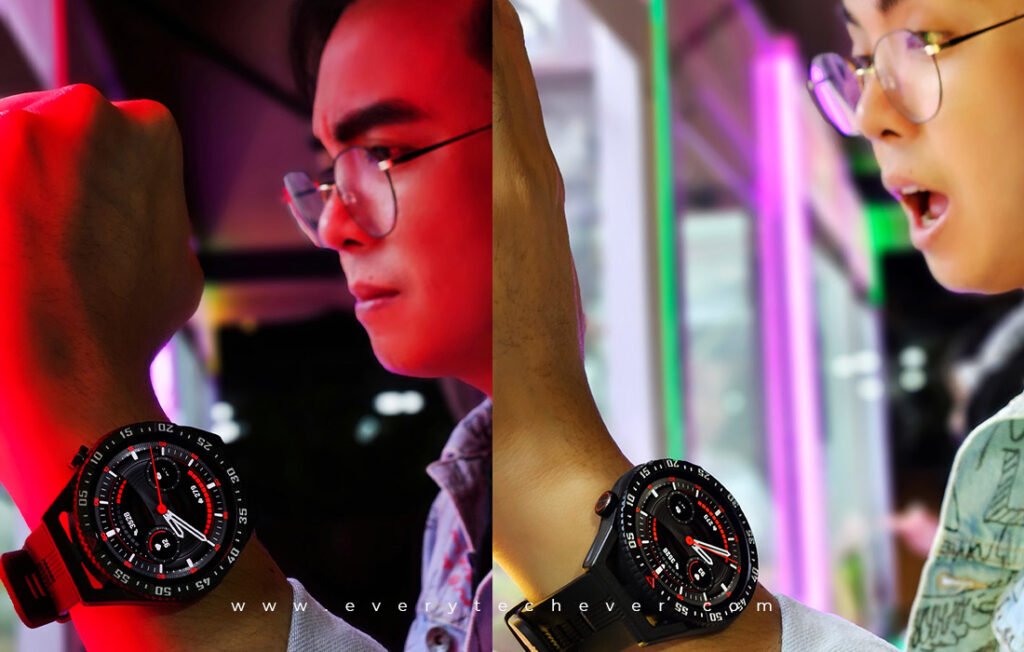 Watch GT 3 SE contains more than 100 training modes: 18 professional and more than 85 additional ones. These include:
11 outdoor sports: skiing, snowboarding, cross-country skiing, running, walking, mountaineering, cross-country running, cycling, open water swimming, triathlon
7 indoor disciplines: walking and running on a treadmill, exercise bike, swimming in the pool, free training, orbitrek, ergometer
You can monitor your sleep stages and snoring while asleep using TruSleep 3.0. Together with goal tracking, stress monitoring, and menstrual cycle monitoring, SpO2, and heart rate monitoring is now more accurate than ever. Also, the watch is 5 ATM water-resistant up to 50 meters, allowing you to engage in a variety of water sports while wearing it on your wrist.
Watch Face To Match Your Best Outfit
The HUAWEI app also offers a range of watch faces to match your sense of style. I love that I can use my own pictures as the watch face. I was able to rotate up to five photos, making it appear as though I'm wearing a different watch every day. Interestingly, the Dressing Dial option allows you to snap a photo of your clothes and design a watch face that matches it. Such a brilliant idea.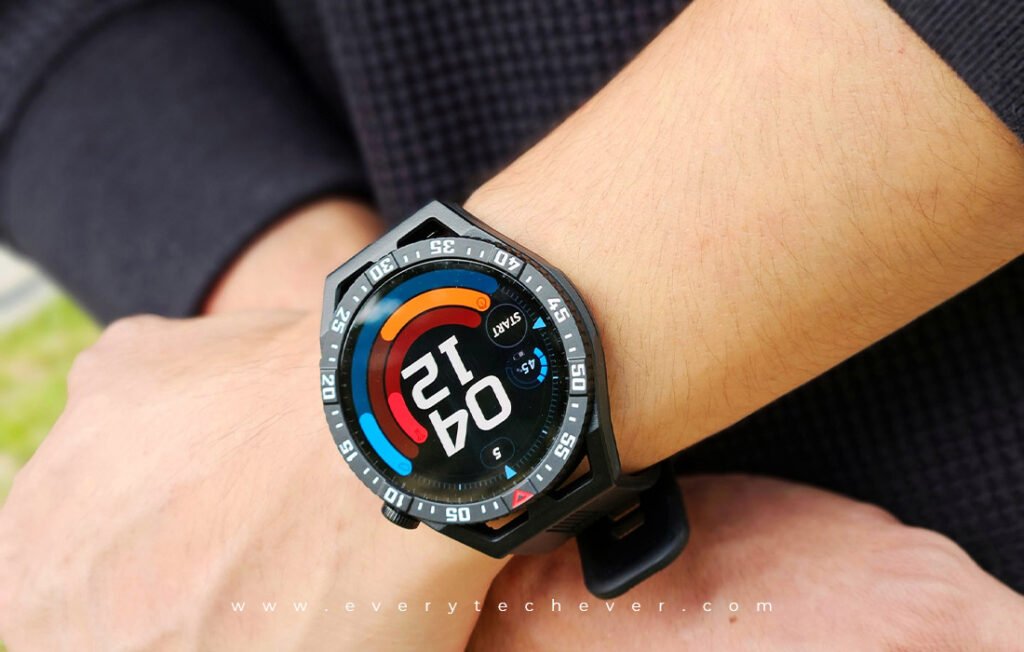 Harmony OS for watches
Using the HUAWEI Health app, the GT 3 SE is compatible with Android and iOS devices and runs Harmony OS. The watch connects easily and quickly. You only need to log in or create a HUAWEI ID to get started.
The watch version of HarmonyOS offers a tailored user interface (UI) to support the numerous various device displays and usage scenarios for the watch. It also received recognition from iF Design for its user-friendly interface.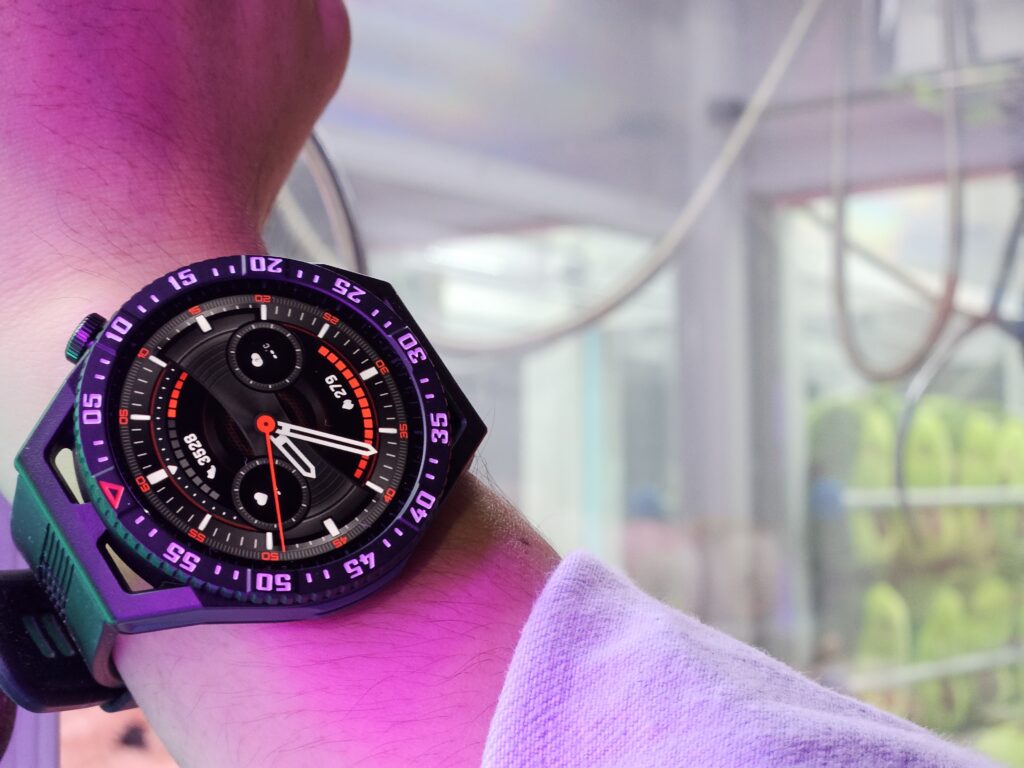 The overall experience is simple and has all the capabilities you'd expect a smartwatch to have, like step counting, calorie burning, fitness modes, SpO2, and more. They are all displayed in the App's editable tiles. Just swiping up, left, and right will allow you to navigate the entire user interface.
Battery Life
Huawei claims up to 14 days of normal use and 8 days of intensive use with its 451mAh large battery. I used the Huawei Watch GT 3 SE long enough to draw conclusions, and it worked well and lasted 12-14 days. And this is really a very good result for a smartwatch compared to the Apple watch that you need to charge every day.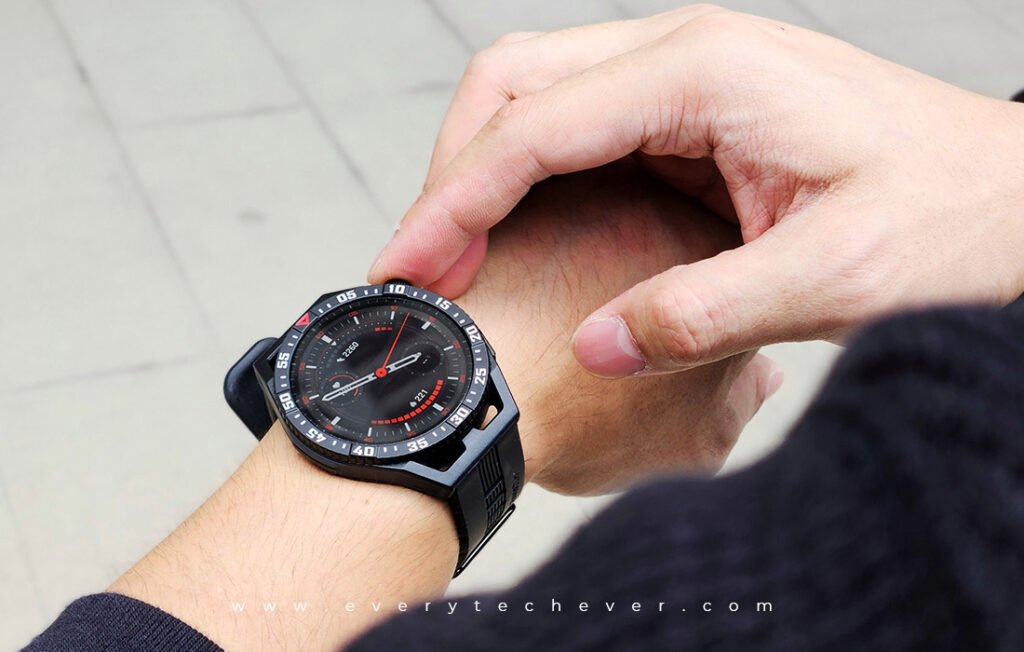 Other Features
The GT3 SE also boasts the capability of receiving voice calls through Bluetooth, using its microphone and speakers. In terms of call and sound output, they are loud and clear. And you'll be happy to know that the Huawei smartwatch has vibrating motors for notifications and other things if you prefer to have your wearables muted.
The "Healthy Living" feature, which is exclusive to Huawei's app, is a clover-shaped layout with leaves indicating several goals, including step count, mood (breathing exercises), and sleep.
It's a helpful tool to assess how effectively you are managing your lifestyle because you are encouraged to create your own personal goals rather than sticking with pre-made options. In order to improve your mood, you can also ask for reminders when it's time to get ready for bed, drink some water, or just smile.
Should you buy the HUAWEI Watch GT 3 SE?
The HUAWEI Watch GT 3 SE is an affordable smartwatch that resembles a classic watch, which may appeal to some. It is lightweight, functional, and designed to complement your daily outfit. With its built-in scientific-based Fitness modes, the GT3 SE serves as a personal trainer in addition to keeping track of time and essential notifications. Additionally, it has. The Watch GT 3 SE's 14-day battery life is a massive benefit as well.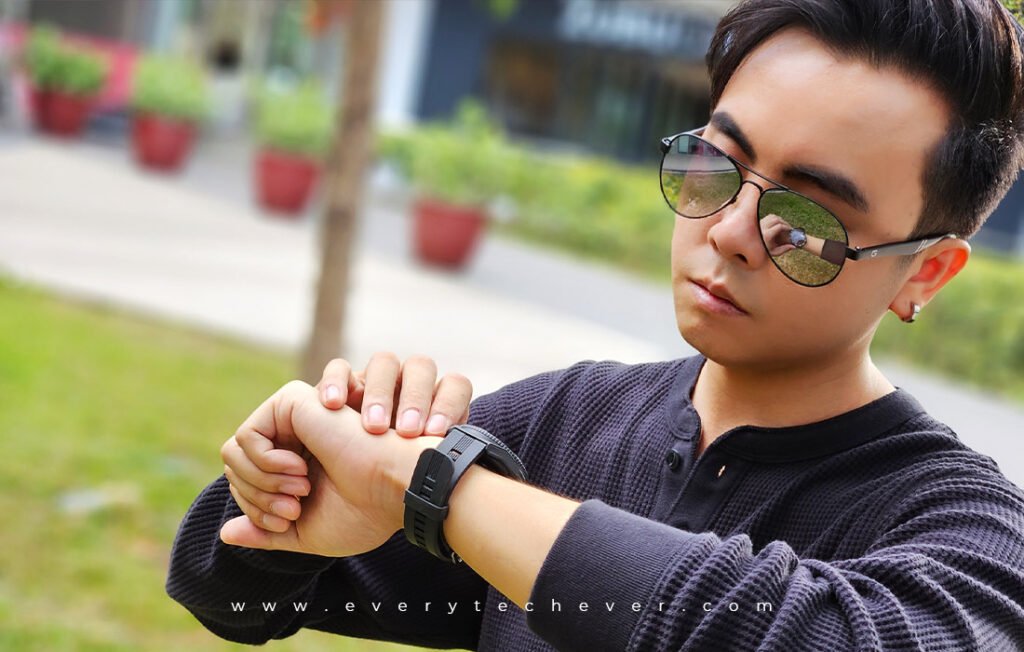 The HUAWEI Watch GT 3 SE is ideal for you if all these features are more than enough for you, lacking the fancy extras you get with a more costly smartwatch. To be honest, the GT3 SE is hard to beat given its lengthy features and price.
Price and Availability
You can purchase the new Huawei WATCH GT 3 SE starting March 15 at Huawei online stores and on March 17 at Huawei offline stores, authorized retail outlets, and leading e-commerce sites Shopee and Lazada for only Php 8,999!
Get exciting freebies such as the Huawei smart Scale 3 worth 1,499 during the First Sale period from March 17-31. You can also avail of this via credit card with 0% for 6 months.