Samsung Galaxy S21 FE rumored to be unveiled at CES 2022
Don't worry, the Galaxy S21 FE might still make its way soon! #Samsung #everytechever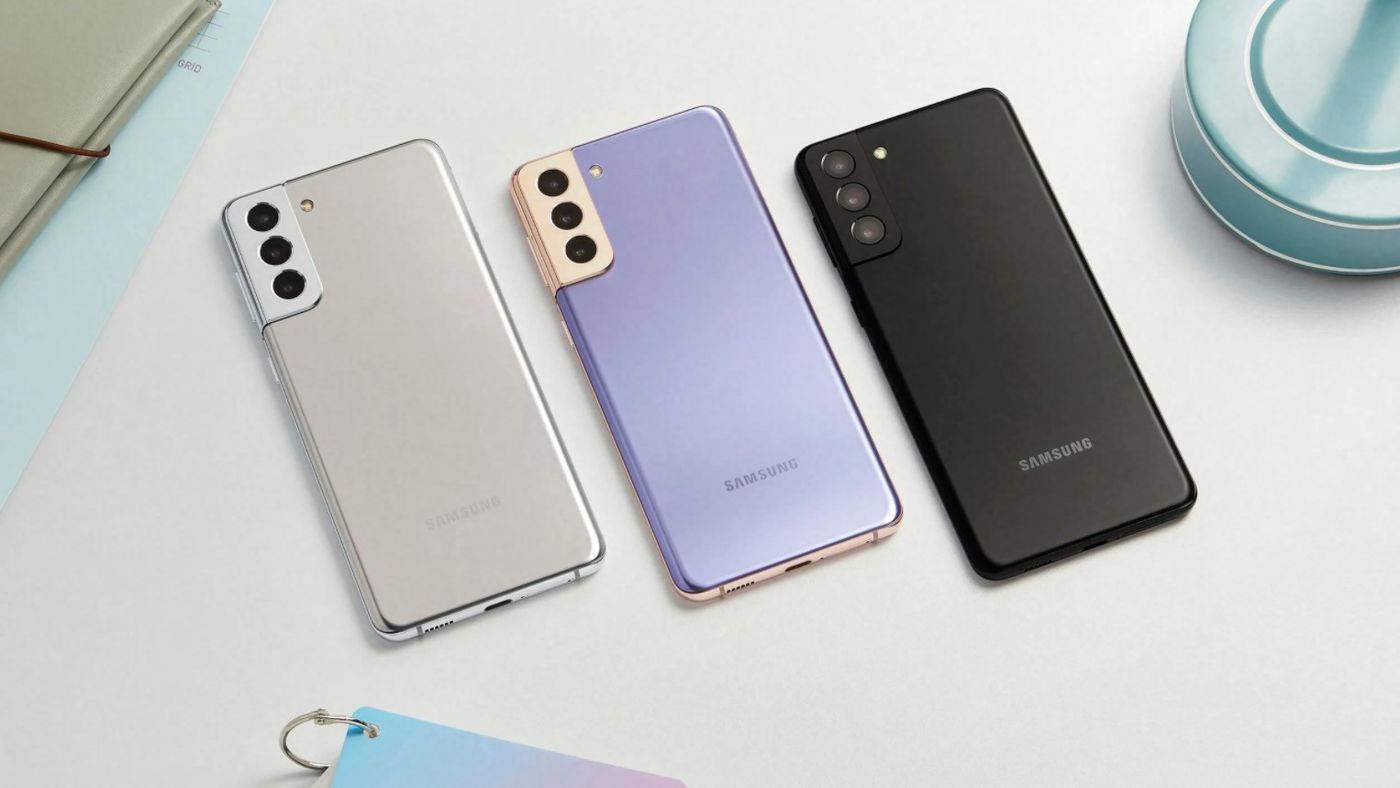 Whilst the Samsung Galaxy S21 lineup debuted in early 2021, there's more to come. Samsung is expected to release a Samsung Galaxy S21 FE (or Galaxy S21 Fan Edition) in the coming months, following up on the initial trio.
What makes us so confident is that Samsung has unintentionally acknowledged the phone by name – however, there have also been suggestions that the phone may be scrapped. It didn't appear at Samsung's Unpacked event in October 2021, and we're still waiting for it to be revealed.
The Galaxy S21 FE, like the Samsung Galaxy S20 Fan Edition, would be a lower-cost, lower-end alternative to the Galaxy S21. However, the cost and specification reductions are likely to be minor, with the S21 Fan Edition still a high-end device — and priced accordingly.
According to rumors, the Galaxy S21 FE will be unveiled during next year's CES, which will be held in Las Vegas from January 5-8, 2022. This appears to be in keeping with an earlier story that suggested a January 11 announcement date.
According to SamMobile, the fresh claim appears to be credible because the handset will have little competition during the conference. After all, the Consumer Gadgets Show is mostly focused on ideas for consumer electronics and mobile devices.
Galaxy S21 FE unofficial price guesstimate
We don't know much about the price, but it could launch at a similar price to the Samsung Galaxy S20 Fan Edition, which costs $699 / £699 / AU$1,149 for a 5G device and £599 / AU$999 for a 4G model (with this version not being available in the US).
The Samsung Galaxy S21 FE, on the other hand, maybe less expensive than its predecessor, given the Galaxy S21 was released at a lower price than the Galaxy S20.

GCash and CIMB Bank offer up to 7% p.a. interest with GSave
It's the highest interest rate available in the market.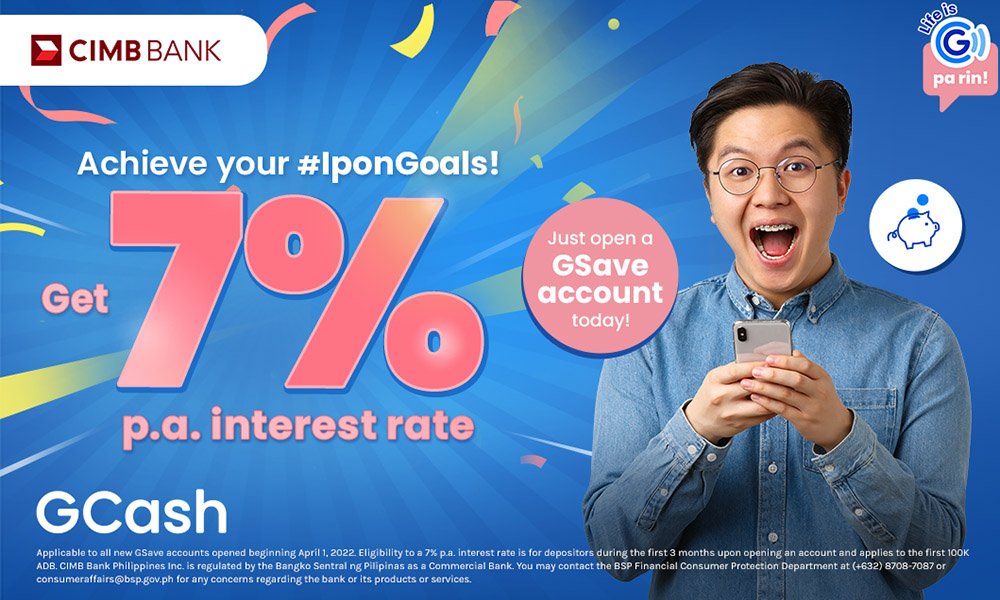 To help Filipinos grow their finances and achieve their #IponGoals, GCash, the leading mobile wallet in the country, and CIMB Bank, the country's leading digital banking services provider, are offering as much as 7% per annum on GSave. Currently the highest interest rate available in the market, the offer is available to GCash users who will sign up for their first GSave account from April 1, 2022, to June 30, 2022.
The GSave feature has been live in the GCash app since December 2018 in partnership with CIMB Bank. It has been providing unbanked Filipinos with the opportunity to open a savings account that requires no initial deposit, maintaining balance, or lock-in period.
A study conducted by GCash revealed that one out of every 5 banked adults has a GSave account, while a total of 5.3 million users have registered to GSave by the end of the first quarter of 2022.
"At GCash, we continuously strive to realize our vision of financial inclusion for all which is why we try to address the barrier between unbanked Filipinos and having a savings account. With GSave, we are enabling more Filipinos to grow their finances and build a better future for themselves and their loved ones," said Martha Sazon, president and CEO of GCash.
The partnership with CIMB Bank has been helping GCash support the Bangko Sentral ng Pilipinas' thrust to grow the number of Filipinos with a formal bank account by up to 70% in 2023. Based on estimates from monetary authorities, the number of banked Filipino adults has already increased to 41 million as of the third quarter of 2021, or around 53% of total adult Filipinos.
To start saving via GSave, users just have to click its icon on the GCash dashboard and tap GSave by CIMB Bank. Then, click "Open a Savings Account." On the Save Money Registration page, tick the box under CIMB Bank Policies to agree to the Terms and Conditions and tap Open a Savings Account. Lastly, tap "OK" after the confirmation message has been displayed. The 7% p.a. interest rate will be effective for new users and will be applied to the first P100,000 average daily balance in the account for the first three months after successful account opening. A 4% p.a. promo interest rate will apply to balances from P100,000 to P200,000, which is still higher than what traditional banks offer.
For more information, visit www.gcash.com.
Meet Maya: It's everything and a bank
Co-create this revolutionary all-in-one money app and get a chance to win P1M worth Bitcoin!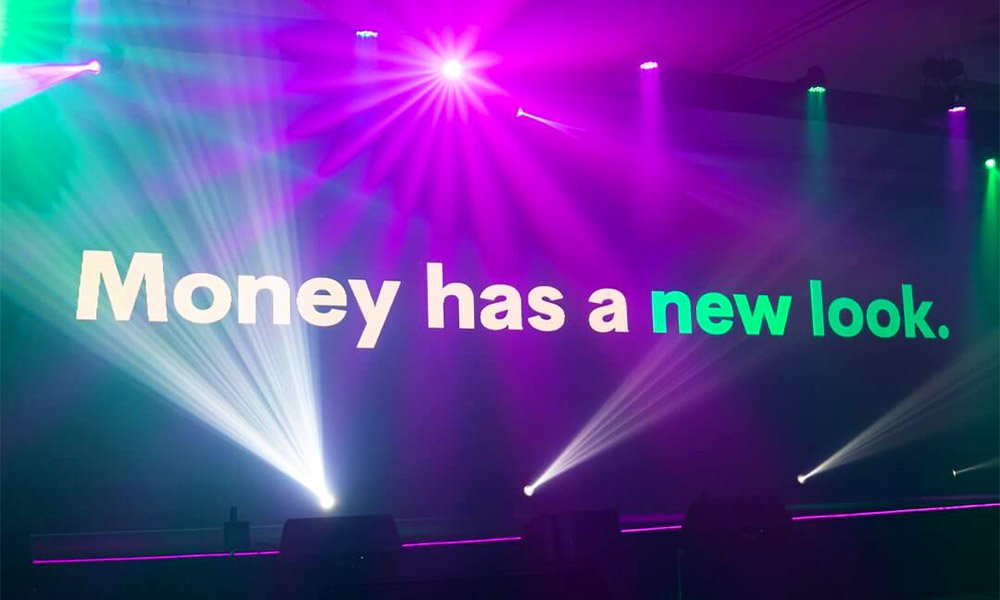 Top-rated finance app PayMaya has evolved from an e-wallet to a powerhouse all-in-
one money app called Maya. It's everything and a bank – and it's available for early
access to users starting today.
Maya combines the popular PayMaya e-wallet with new features like crypto and an
innovative digital banking experience powered by Maya Bank, to allow you to spend,
save, grow, invest, and master your money using your smartphone.
Maya will make your money work harder for you than any other e-wallet or bank in the
market. It is completely free to download and register from Google Play or App Store.
The new Maya comes with an array of features that make money handling easier and
more seamless.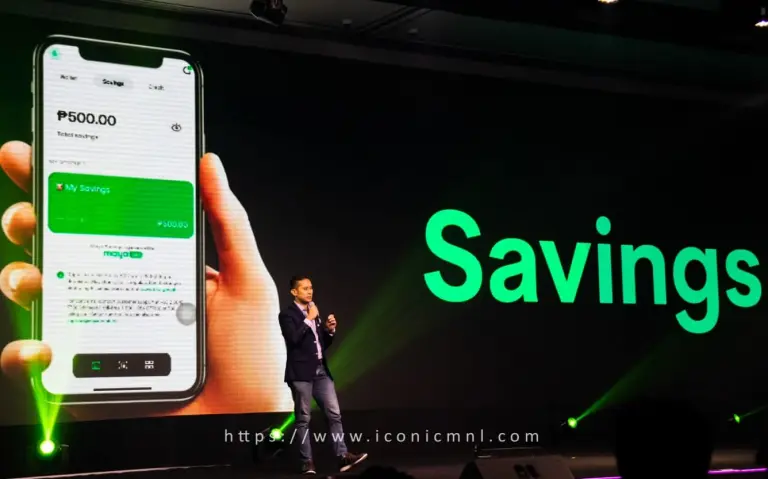 Maya Savings is high-yield savings account with a 6% introductory interest rate, the highest offered by a local bank today. This initial offer is available until August 31, 2022. It is powered by the BSP-licensed digital bank Maya Bank, allowing you a seamless experience in-app when saving your money. Eligible PayMaya customers will be able to move money from their e-wallet to Maya Savings with just a couple of clicks in the app and earn interest on their balance! All you need is an upgraded Maya account to access this feature – and it requires no maintaining balance.
Maya Credit is a virtual credit line that lets you borrow up to P15,000 within the
app. You can use this to pay your bills, buy groceries, purchase load, or upgrade
your smartphone! This credit line can be accessed in as fast as 60 seconds for
eligible users – giving you cash in a flash whenever you need it.
Maya Crypto is the easiest way to start your crypto journey. You can buy, hold,
and sell popular coins, including Bitcoin, Ethereum, Solana, Tether, and more, for
as low as P1 all within the Maya app!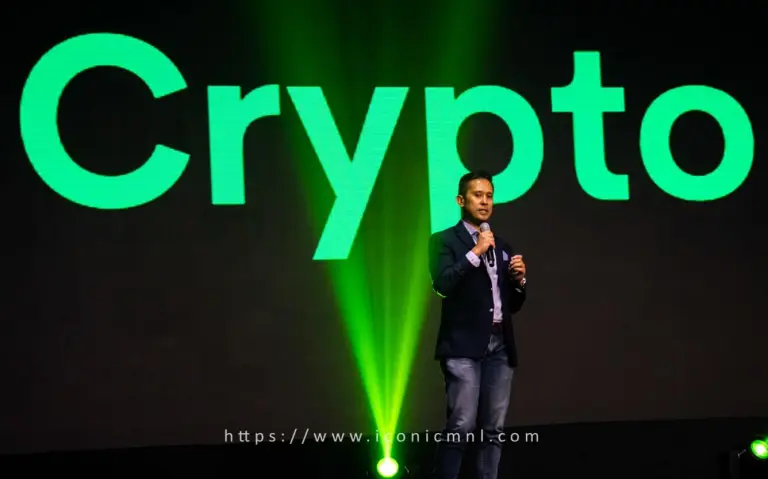 Maya Wallet continues to have all the e-wallet features that made PayMaya the
top-rated local finance app in the country – only now, it comes with a revamped
customer experience. You can still enjoy free cash-in through over 90,000
touchpoints nationwide so that you spend your money on the things that matter.
And that is not all. Soon, you will be able to go from light mode to dark mode on the
app.
To make your experience even more personalized, you can even own a username
that will serve as your new Maya identity for a quicker and more convenient way to send
and receive money. Also coming soon is Maya's goal-based savings that will allow you to set aside money to buy your first vehicle or take that well-earned break.
Maya integrates all these features into one seamless in-app experience. This money
app is easy to navigate – with Wallet, Savings, Credit, and Crypto, just a simple swipe or
tap in one app.
"Maya is all about challenging conventions – and this translates into the experience
we're giving our users this new all-in-one money app. With this transformation, we
want to enable Filipinos to make bolder choices with their money and seize
opportunities – big and small," said Shailesh Baidwan, President of PayMaya, and
Co-Founder and Board Member of Maya Bank.
"We are combining the power of an innovative wallet and a secure, progressive digital
banking experience powered by BSP-licensed Maya Bank to transform how Filipinos
experience money. This unparalleled digital app experience is supported by Maya
Business, the country's leading payment processor for enterprises, and the widest on-
ground network of Maya Center agents," he added.
Co-create a revolutionary all-in-one money app
Maya invites you to co-create the best all-in-one money app by joining the Maya Early
Access Challenge.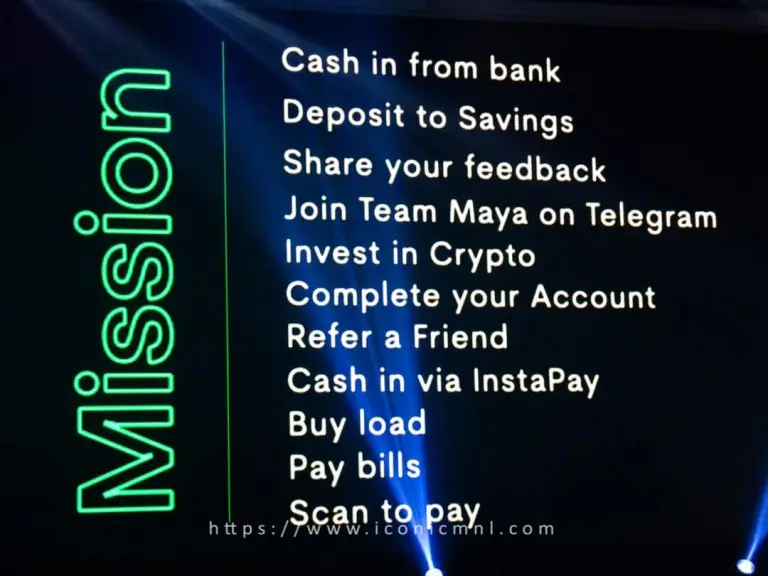 Apart from being the first to experience Savings, Crypto, Credit, and more you can
also have the chance to become the first-ever Maya bitcoin millionaire! All you have to
do is take the challenge!
Interested in joining? Here's a quick guide:
Just download Maya, and register.
On the app's home page, tap the 'More' button and choose Missions. You'll be able to
join the Maya Early Access Challenge from there.
Cash in at least P100 and upgrade your account to unlock Maya Savings with its 6%
interest rate.
Opening your Savings account via Maya will earn you points for the challenge. You earn
more points whenever you complete more Maya Early Access Challenge missions, including
sharing your feedback on the Maya app, referring your friends to Maya using your code,
and using more Maya features, including Pay Bills, Buy Load, and more.
You will be assigned a Maya level, depending on your score:
Maya Master for the top 5% of users with the highest score
Maya Enthusiast for the next 10% of users with the highest score
Maya Explorer for the next 15% of users with the highest score
The higher your score is, the more chances you have of winning this and other exciting
prizes!
Maya Explorer-level customers will get a chance to win P300,000 worth of Bitcoin. Maya
Enthusiasts can take home P600,000 worth of Bitcoin. And Maya Masters have the
chance to take home another P1,000,000 worth of Bitcoin!
On top of this, all participants with a Maya Savings account will get a chance to win
P1,000,000 worth of Bitcoin.
To know your point score, you will receive an SMS with a tally of your score, and you
can also check the leaderboard on the Maya homepage.
Maya will make your money work harder for you than any other e-wallet or bank.
Download the app now and register to experience this new all-in-one money app and
get a chance to become a bitcoin millionaire!
Globe 5G offers a 3x faster better browsing experience
Globe's 5G speed is now three times faster than mobile WiFi, according to Ookla.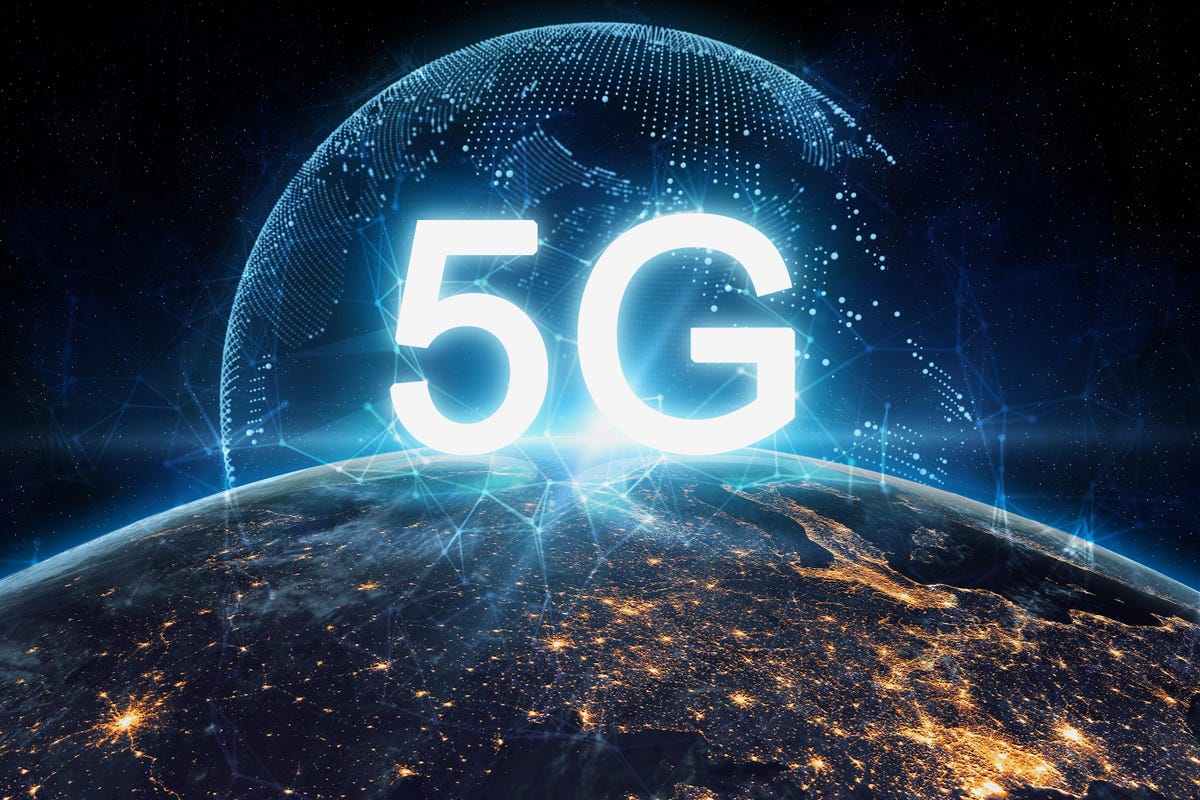 Globe 5G speed is now three times faster than mobile WiFi, according to Ookla®  Speedtest Intelligence® data for the first quarter of this year.
The leading telco and digital solutions provider logged a 5G median download speed of 121.29 Mbps versus the 42.95 Mbps booked by all fixed providers in the Philippines from January to March.
Ookla used the statistical validation approach called Hsu's Multiple Comparisons with the Best (MCB) procedure to identify how fast Globe's 5G median download speeds are in comparison with mobile WiFi speeds.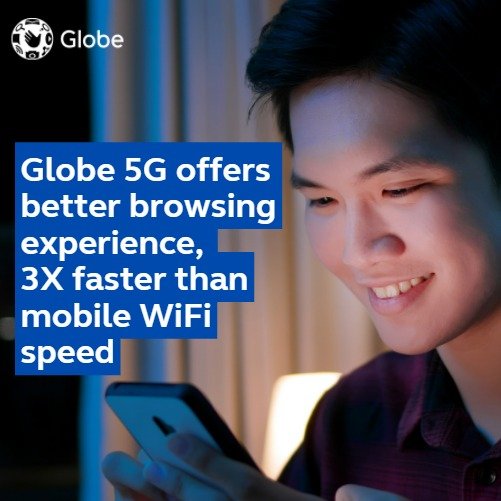 Globe has attributed continuous improvements in mobile network speeds to steady investments in network upgrades and infrastructure development.
"We are committed to bringing better mobile experiences for our customers not only in terms of speed but more importantly how we extend life-essential services through our robust network.  We realize that our customers' needs have changed and we are there to meet these changes in a big way.  For us to do this, we continue to invest in the latest mobile technologies like 5G," said Ernest Cu, Globe President, and CEO.
For this year, Globe has earmarked P89 billion for its capital expenditures to build new cell sites, upgrade existing sites to 4G/LTE, accelerate the rollout of 5G connectivity, and ramp up the fiberization of Filipino homes nationwide.
In 2021, the digital solutions provider spent an all-time high P92.8 billion to fire up over 2,000 5G outdoor sites and in-building solutions, build 1,407 new cell towers, upgrade 22,300 mobile sites, and install 1.4 million fiber-to-the-home lines.
Globe's relentless expansion to improve service is part of its commitment to the United Nations Sustainable Development Goals, particularly UN SDG No. 9, highlighting the roles of infrastructure and innovation as crucial drivers of economic growth and development. It is committed to upholding the United Nations Global Compact principles and contributing to 10 UN SDGs.