Spotify is testing with a TikTok-style video feed in its app
Spotify will soon feature short vertical clips similar to TikTok.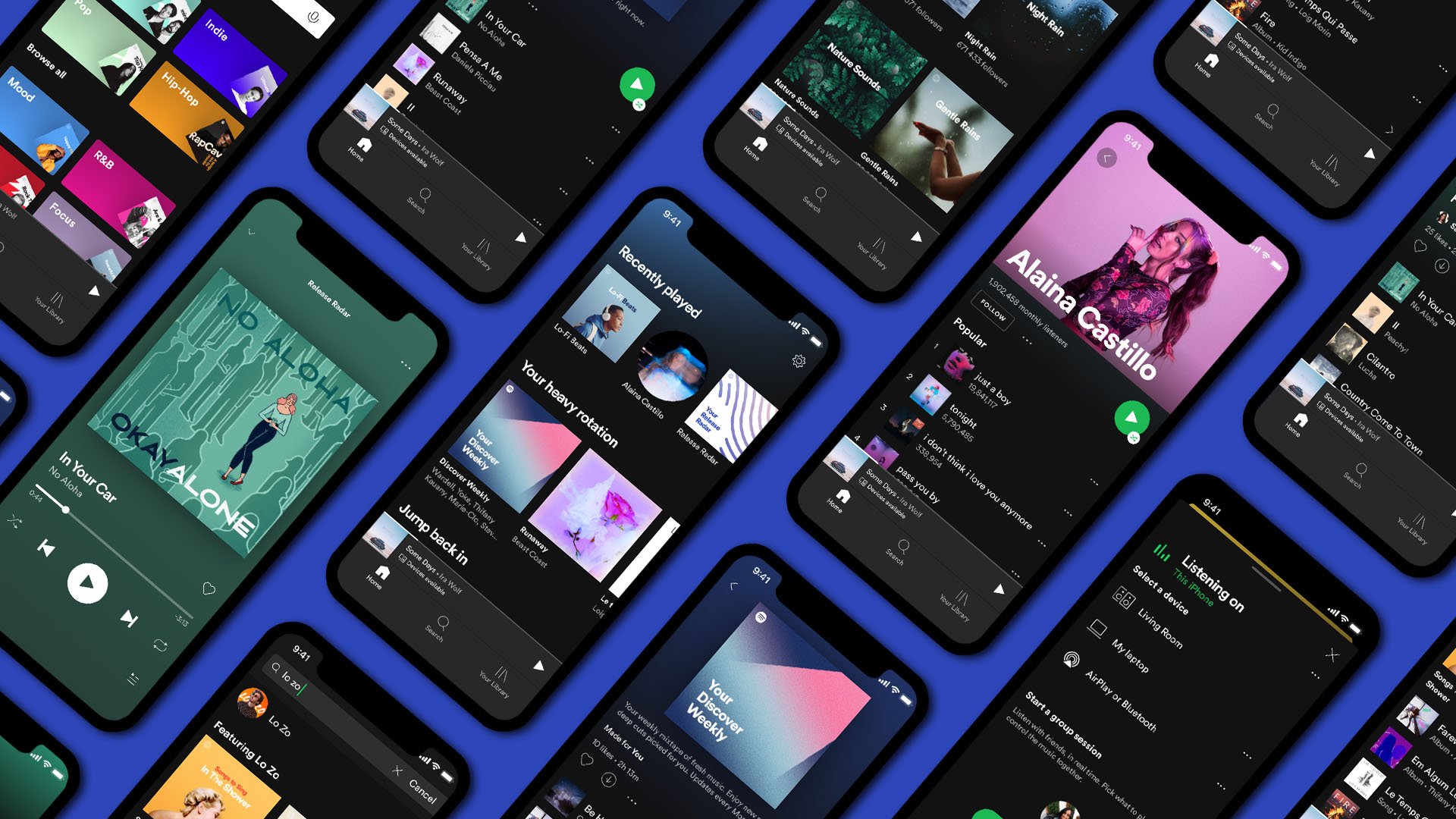 Short vertical clips with iconic music playing in the background helped TikTok become a billion-dollar company. Spotify, the music streaming service, appears to be exploring a feature that displays a feed of vertical videos, emulating an empire that other digital businesses want to mimic.
Discover is the name of the functionality, which was discovered by Chris Messina in a Spotify TestFlight build (TestFlight is the iOS way for developers to release beta versions). In the app's UI, there's a new tab called Discover.
Users may navigate through clips by swiping vertically, and they can like a clip by pressing the heart button, a rather familiar design that clearly takes inspiration from TikTok.
When TechCrunch inquired about the Discover function, Spotify was terse, merely stating that it is a test to determine if the concept has any validity, implying that Discover may be scrapped before a wider rollout. Alternatively, if it proves to be popular, it could be made available to all users in a future update.
Spotify isn't afraid to steal concepts from other businesses. Greenroom, a competitor to Clubhouse, was recently created, and it was also testing a Stories feature in January. Though it is far from alone in this, see, for example, Clubhouse is also a competitor of Twitter's Spaces. Users may swipe vertically to explore between the clips and tap the heart icon to like a clip, a rather familiar layout that clearly takes inspiration from TikTok.

"What's On Me?": Fox News anchor baffled by Netflix's You
In just one day, the video has received over 6.3 million views.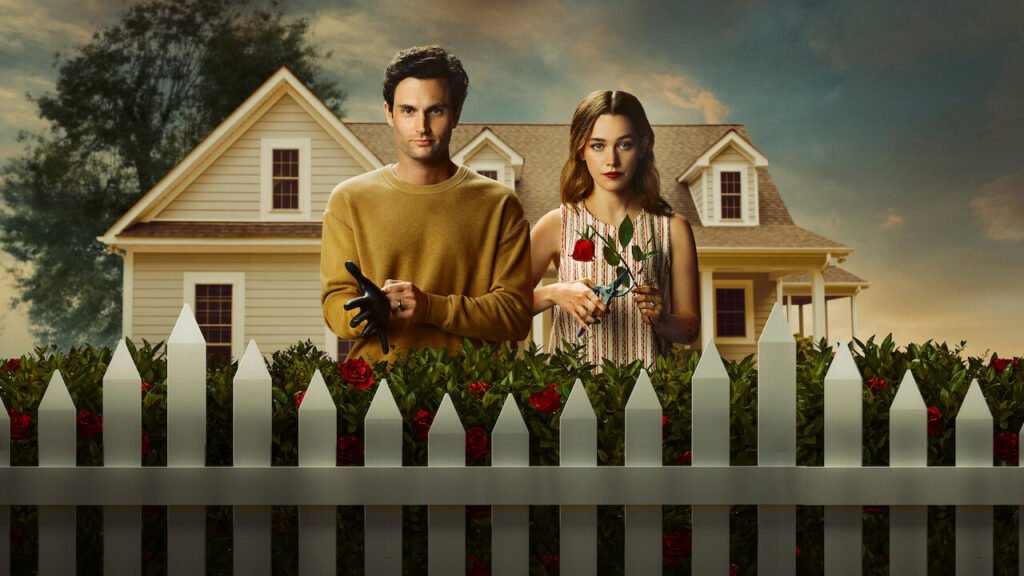 Whether it's real or staged, this clip of a Fox News host's confusion over Netflix's You is hilarious, and it's gone viral. After she appeared to misunderstand a statement made by a guest on her show, a television show host in the United States has become the target of Twitter jokes and puns. When the guest mentioned the Netflix show You, Fox News host Laura Ingraham seemed to think he was referring to her, and their exchange sparked a chain of amusing social media reactions.
The conversation began as a classic case of mistaken identity, but the back-and-forth between the host and the guest added to the amusement. The guest is seen repeatedly attempting to explain to Ms. Ingraham that he was referring to the Netflix show, but he appears to have failed to do so.
On Monday night, Laura Ingraham began her show by criticizing the Joe Biden White House's "Team of Incompetents." However, confusion soon erupted on her show, providing an unexpected treat for her audience. During a discussion about vaccines and COVID-19, Raymond Arroyo, a regular on Ms. Ingraham's show, mentioned the Netflix series You.
Mr. Arroyo said the measles came up while he was watching an episode of You. When she mentioned the measles, a perplexed Ms. Ingraham inquired about it. "I don't know," Mr. Arroyo replied. It was all on You." What followed was complete chaos.
"What was it that I had on me?"
"Ms. Ingraham inquired as to if she didn't get the reference to the hit Netflix show. "What are you talking about?"
"The measles and vaccine episode was on You," Mr. Arroyo responded, while Ms. Ingraham countered, "We never did measles and vaccine episode." Is this some kind of joke? "
"I know," Mr. Arroyo said, frantically waving his arms in frustration. "It was on You. It was on You."
But that didn't help, and they continued with a conversation that resembled a scene from a sitcom rather than a primetime news show. Shortly after, the segment came to an end without a conclusion. The entire segment, which was shared on Twitter by radio personality Jay Lawrence, can be viewed here:
In just one day, the video has received over 6.3 million views.
Several viewers speculated that the entire event was staged. Penn Badgley, star of the Netflix hit You, appears to be of the same mind. "Definitely a bit," Mr. Badgley said in a tweet. His delivery, on the other hand, is fantastic."
You, a Netflix psychological thriller starring Penn Badgley as a serial killer, is currently streaming on Netflix. This year's third season was released in October.
What do you guys think? Leave us a comment to share your thoughts.
Maureen Montagne is The Miss Globe 2021
The Philippines maintained its dominance in international pageants.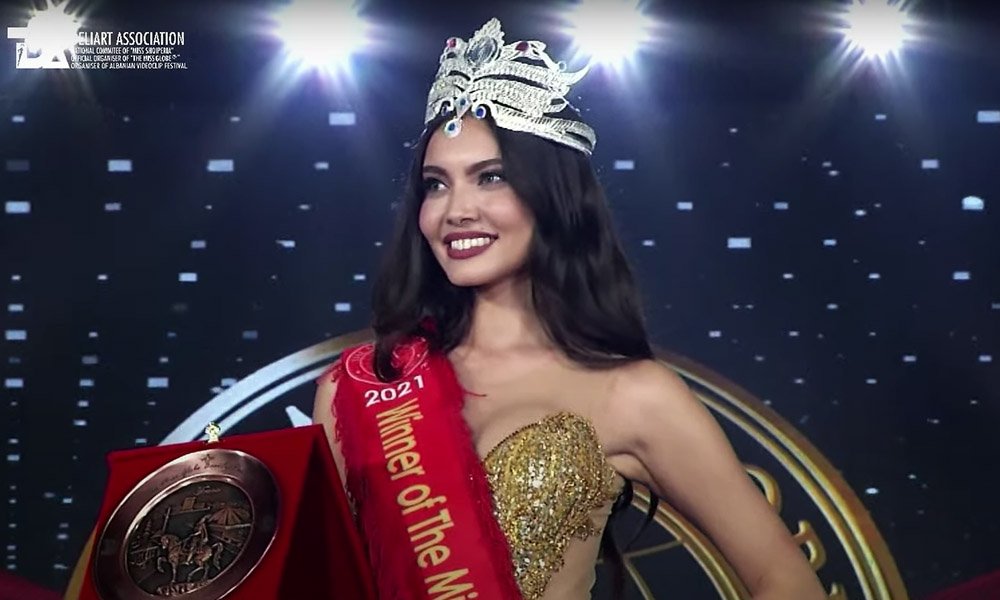 Maureen Montagne was crowned Miss Globe 2021 in Albania, continuing the Philippines' dominance in international pageants this year. Her victory came just days after Cinderella Obeita, a classmate in Binibining Pilipinas, was crowned Miss Intercontinental 2021 in Egypt.
Maureen Montagne won the Miss Globe title after defeating over 40 other contenders, giving her the Philippines' second Miss Globe winner following Ann Colis in 2015.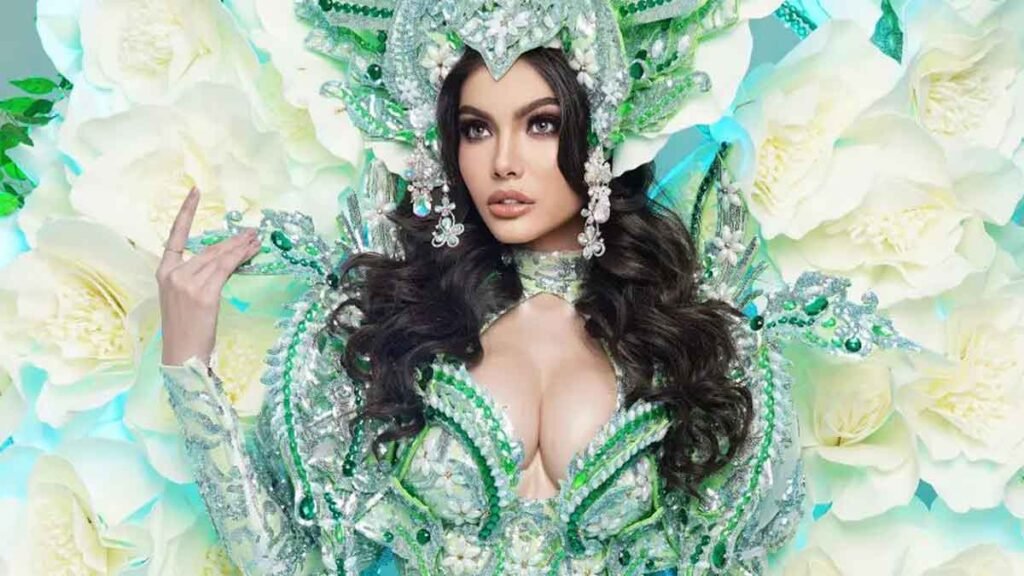 Candidates from Nigeria (first runner-up), Turkey (second runner-up), Venezuela (third runner-up), and Canada (fourth runner-up) are among Montagne's runners-up (fourth runner-up).
Montagne was asked about beauty and how it may be enhanced during the question and answer session.
She replied: "I think that true beauty comes from within. To be a Miss Globe is to be a beauty that inspires. What makes us beautiful is our smiles, it's what we do for our community. It's how we give back to others, and it's how we carry ourselves through life."
"I believe that everyone has beauty inside of them, and I believe it is our duty to share it with the world, and to give back, and to truly inspire others."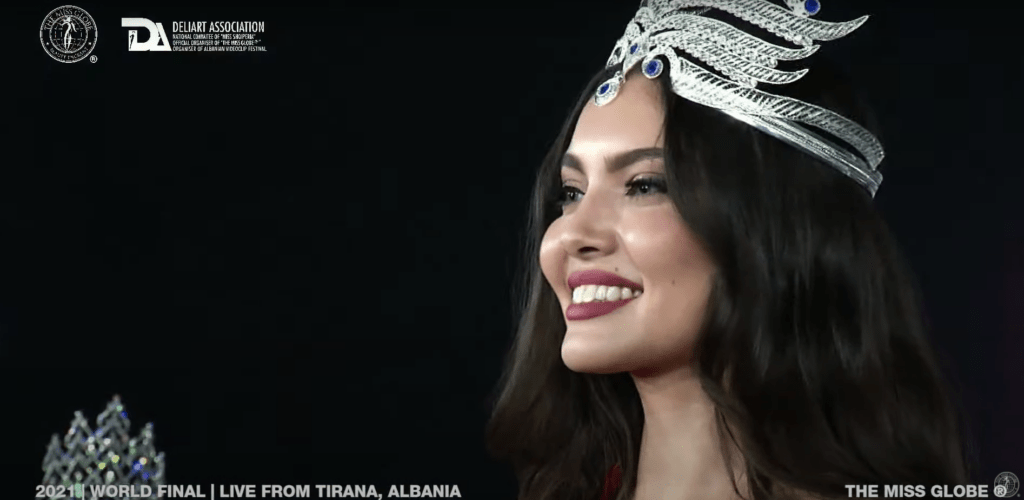 Maureen Montagne, who is 28 years old, has worked as a commercial model and a professional host, as well as a magazine writer.
She was the first runner-up in Miss Eco International 2019 prior to her participation in Miss Globe. After the winner, Peru's Suheyn Cipriani was dethroned due to pregnancy, the crown was eventually offered to her.
Montagne turned down the offer, and fourth-place finisher Amy Tinie Abdul Aziz of Malaysia won the title that year.
Samsung to shoot films using the Galaxy S21 Ultra
Filmed #withGalaxy is a new content series featuring films from the world's best directors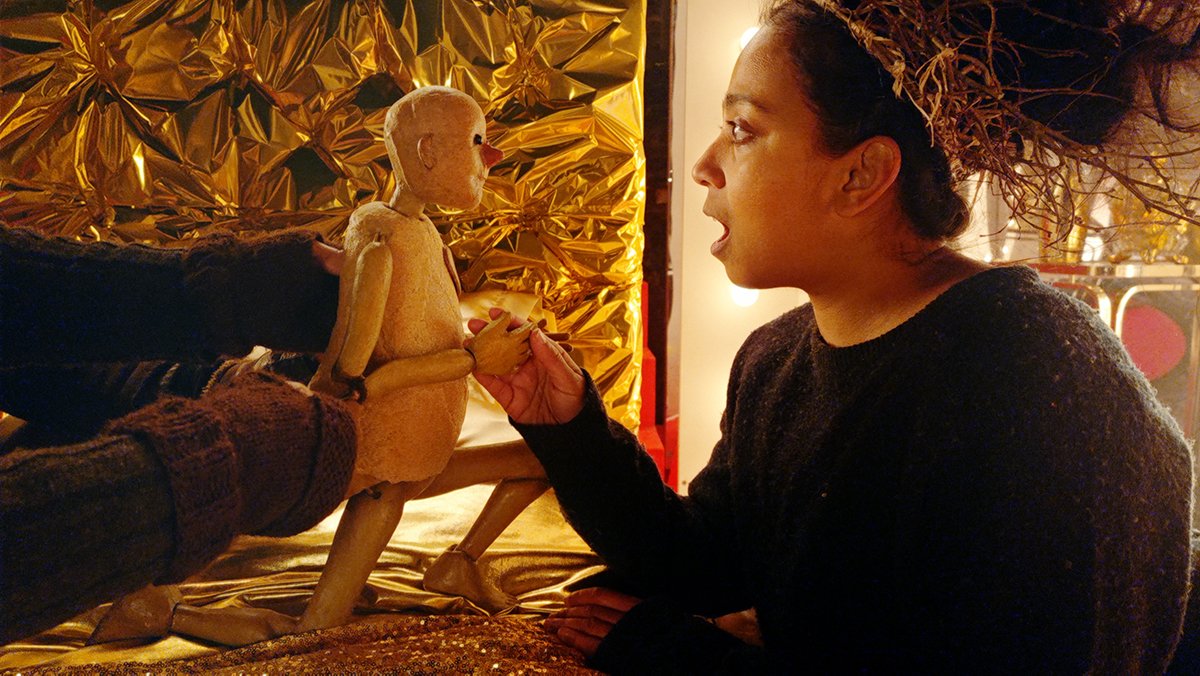 Samsung Electronics has announced a collaboration with some of the world's most acclaimed filmmakers to urge everyone to let their imagination run wild with the Galaxy S21 Ultra. The company is collaborating with British film director Joe Wright, best known for his work on Pride and Prejudice and Atonement.
Joe Wright's Princess & Peppernose will kick off the campaign. The Samsung Galaxy S21 Ultra was used to capture both live-action choreography and puppets in this musical short. Check out the official trailer after the jump.
"We chose to embrace the wider lens, something we'd never done before[…] Moving in for close-ups with the same lens we used for wider shots gave the film a very specific look and feel, a kind of ghostly, hallucinatory quality and took us back to the times shooting with a Super8."

Cinematographer for Princess & Peppernose
Another film to be made #withGalaxy will be directed by Chinese up-and-coming director Sha Mo, who is most recognized for his work on Love Will Tear Us Apart and My Huckleberry Friends."
Sha Mo shot footage for his latest video Kids of Paradise, a poetic look at tensions amongst students in a small school near the countryside, with the Galaxy S21 Ultra 5G. Sha Mo used the Galaxy S21 Ultra's Director's Mode to record three separate views at once for an intuitive, almost professional-like filming experience."
Samsung plans to continue collaborating with other film filmmakers throughout the world to showcase Samsung's premium smartphone cameras.
Both films will be premiered at this month's Busan International Film Festival in South Korea.