Dilaw, a Baguio-based indie-alternative band, has set a new Spotify record for the Philippines' most streamed local song in 24 hours. The group's melodic single "Uhaw (Tayong Lahat)" surpassed BLACKPINK's "Shut Down" and Joji's "Glimpse of Us" in the Philippines within a day, gaining global traction in Indonesia, the United States, and Australia.
The band consists of six members, led by their core duo vocalist and lyricist Dilaw Obrero and guitarist Vie Viloria. Tobi Samson is on drums, Wayne Dela Rosa on base, Leon Altomonte on guitars, and En Altomonte on keyboard. These musicians for the north showed their thrill at the significant achievements together.
As musicians, all we wanted is for people to listen and relate to our music and our journey, and this record-breaking achievement is simply amazing. We are grateful to Spotify, an audio platform that enables the global discovery of our band and the repertoire of our work. This continues to motivate us to work on our craft and explore new musical possibilities

Dilaw Band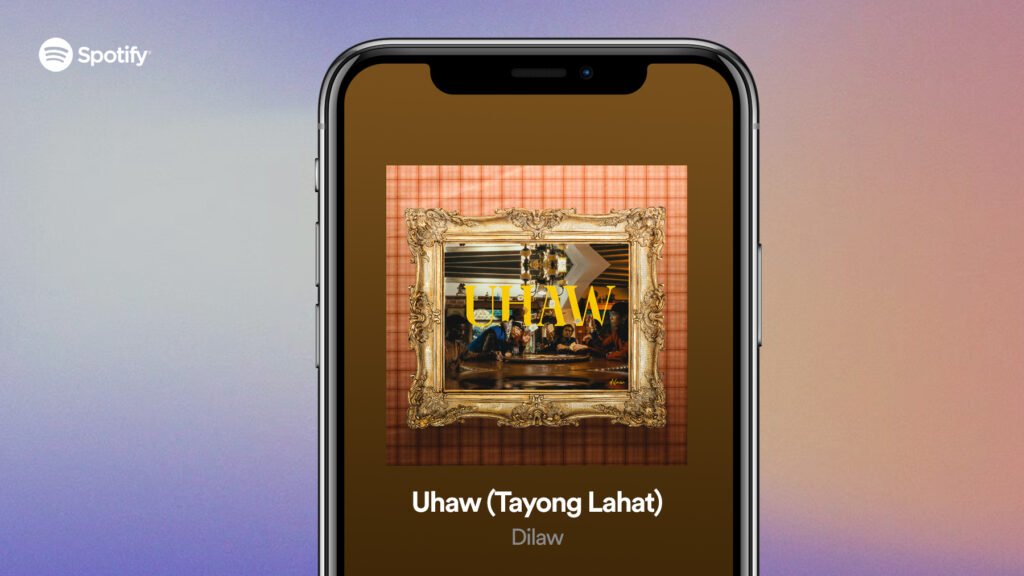 For the past three weeks, Uhaw (Tayong Lahat) has held the #1 spot on Spotify's Top 50 Philippines chart. After seeing a huge listenership on Viral Hits Philippines, Spotify amplified the band further through its editorial playlist ecosystem. The song were featured on Tatak Pinoy and magmuni-muni. The band's popularity showed no signs of slowing down and eventually clinched a spot in Spotify's Hot Hit Philippines. With a remarkable increase of more than 200% in followers on Spotify in the past month, it's clear that more listeners are discovering Dilaw's musical prowess.
Celebrating local music and building a deeper connection between artists and fans have been a top priority for us. It is incredibly encouraging to see Filipino artists continuing to rise in the local charts and break more boundaries than ever before.

Kossy Ng, Head of Music of Spotify Asia
Artfully crafted lyrics, beautiful soundscapes, and captivating vocals help Dilaw transport listeners to a world all their own. Their hit song "Uhaw" is about a deep thirst for something, be it a person, an object, or an emotion. One thing is certain as the band continues to make music that moves fans: Dilaw is proof that regional artists deserve international acclaim.
Dilaw started out as a humble duo from Baguio, armed with nothing but an undeniable talent. We discovered them and knew right away that they had the potential to be something special. Since then, Dilaw has blossomed into a full six-piece band that have the potential to touch many with their unique sound and innovative approach to music-making. Together with Spotify, we are excited to be part of this ride with them.

Kelley Mangahas, Artists & Relations Philippines, Warner Music Group
Available on Spotify Premium or Free, listen to Dilaw and discover more Filipino artists on Tatak Pinoy.