HUAWEI has established a solid reputation for offering high-quality tablets and powerful smartphones at competitive prices. The HUAWEI Matepad SE 10.4-inch is the HUAWEI Matepad SE 2022's replacement, with a few key visual differences to distinguish the two Android tablets. Internal upgrades include switching Kirin chipsets to the Qualcomm Snapdragon 680 processor and a 2K display resolution.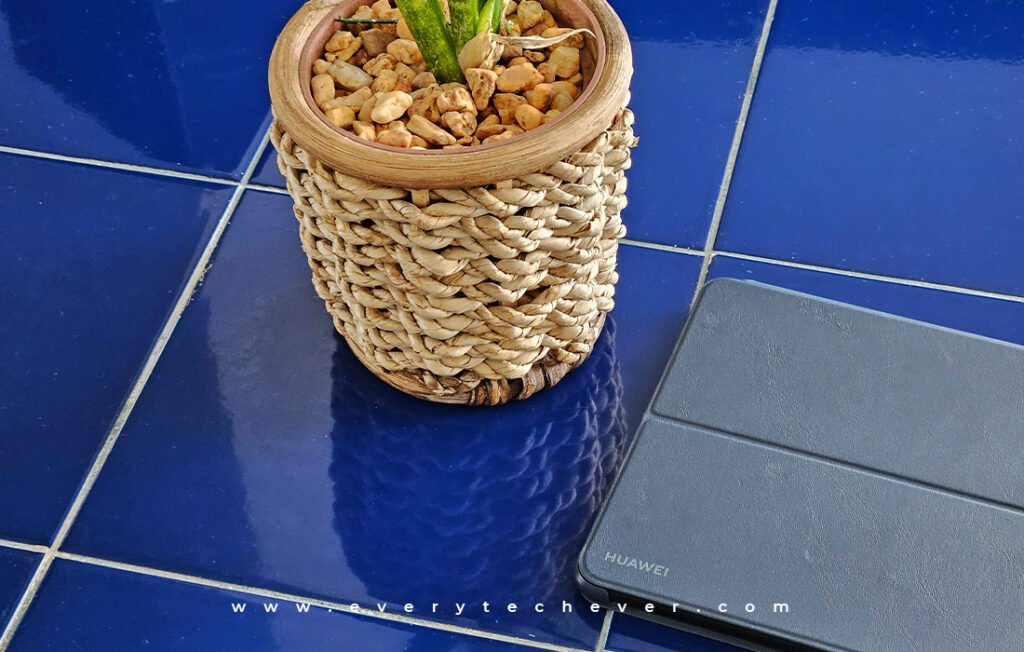 The HUAWEI Matepad SE 10.4 has nailed the value factor while not having the most powerful processors or all of the features of the flagship tablets. The brand felt it was time to update its budget Android tablet with a sleek new look, but is its beauty more than meets the eye? Read our HUAWEI MatePad SE 10.4-inch review to find out.
HUAWEI MatePad SE 10.4 Specs
Display: 10.4-inch LCD (IPS) screen w/ 2K 2000 x 1200 resolution at 224 ppi
CPU: 2.4GHz 6nm Snapdragon 680 octa-core processor
GPU: Adreno 610
RAM: 3GB/4GB
ROM: 32GB/64GB/128GB expandable via microSD card slot up to 512GB
Back Camera: 5MP f/2.2 w/ AF
Selfie Camera: 2MP f/2.2
Battery: 5,100mAh w/ 10W fast charging
OS: HarmonyOS 3.0
Connectivity: WiFi (2.4GHz/5GHz), 4G LTE, Bluetooth 5.0, BLE, SBC, AAC, OTG GPS, A-GPS, GLONASS, BeiDou, Galileo
Sensors: Light, gravity
Others: Stereo speakers, 1xmicrophones, Colors: Graphite Black
Dimensions: 246.94 x 156.7 x 7.85 mm
Weight: 440 g
Design
Huawei tablets are known for their sleek designs and slim profiles. The MatePad series often features high-quality build materials and modern designs.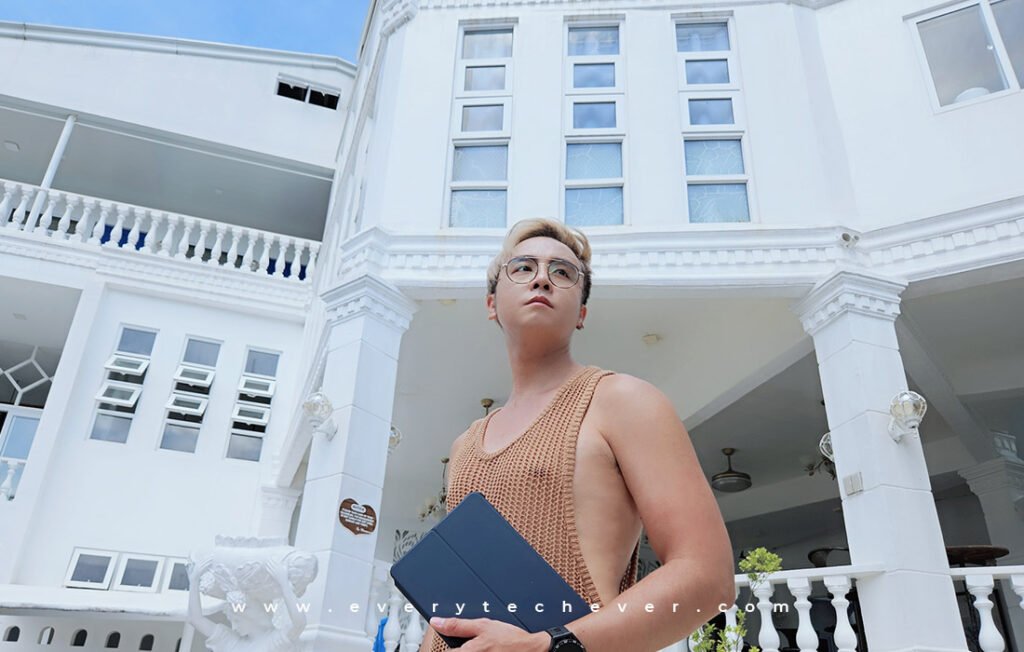 The HUAWEI MatePad SE 10.4's back is covered in brushed aluminum. Although the metal case of the tablet is easy to accumulate fingerprints when in use, it seems quite dependable and durable. There is nothing to add, but the Huawei MatePad SE 10.4 feels and looks like a high-end tablet.
Thanks to the micro-curved central frame design, this tablet is surprisingly light and easy to hold.

Editor's View
The HUAWEI Matepad SE has a stunning 10.4-inch IPS display up front. Above it is the front-facing camera, and to the right is a bright notification LED that flashes to indicate alerts and charging status.
The volume rocker, power button, and microphone for calls over WiFi or calls via an operator if you choose a SIM setup are all located on the top side of the device.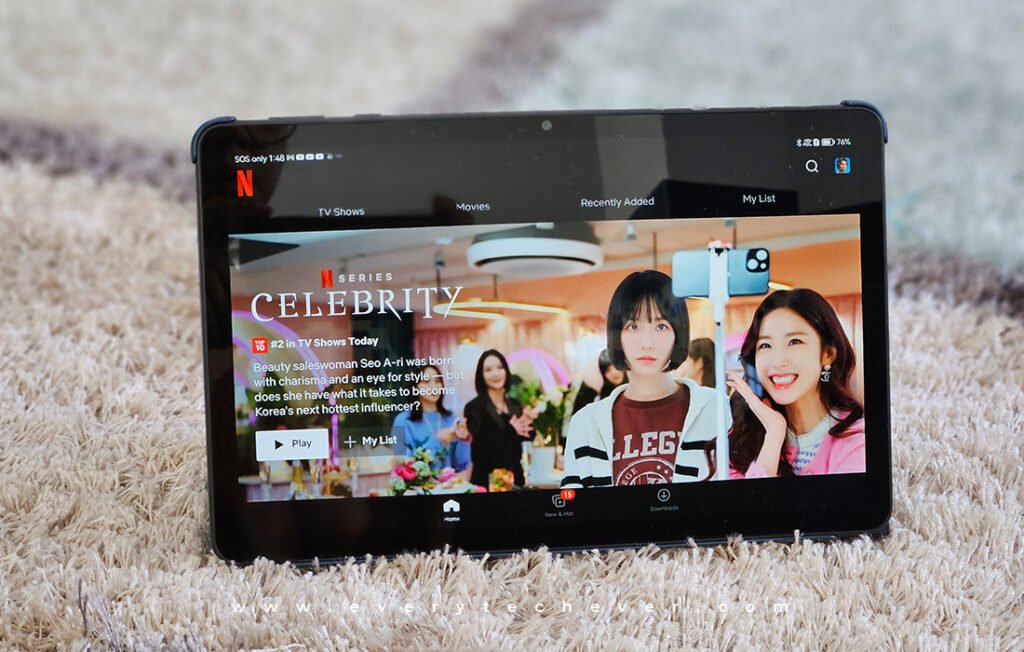 The dual speakers and the 3.5mm audio port are located on the left side of the device. The right side of the dual speakers, the USB Type-C charging connector, and the Dual-SIM card tray are all present in this arrangement. One of the SIM card slots also serves as expandable storage.
Finally, the primary camera sensor is located in the back. A polycarbonate surface and a little HUAWEI branding are placed above the metal back panel for improved signal connectivity.
Overall, the HUAWEI Matepad SE's frame is relatively small for a 10-inch tablet, with little bezel surrounding its 83% screen-to-body ratio display. The build quality of this tablet is unexpectedly impressive and durable despite its relatively light weight of 450g.
Display
2K Eye Comfort HUAWEI FullView Display
The display quality is usually excellent, offering sharp visuals and vibrant colors. The 10.4-inch FHD+ IPS panel on the Huawei Matepad SE has a 2k resolution of 2000 x 1200 pixels at 225 pixels per inch. For an LCD screen, its 2K display gets very bright, making it ideal for watching videos on your preferred streaming services like Netflix, YouTube, and Disney+.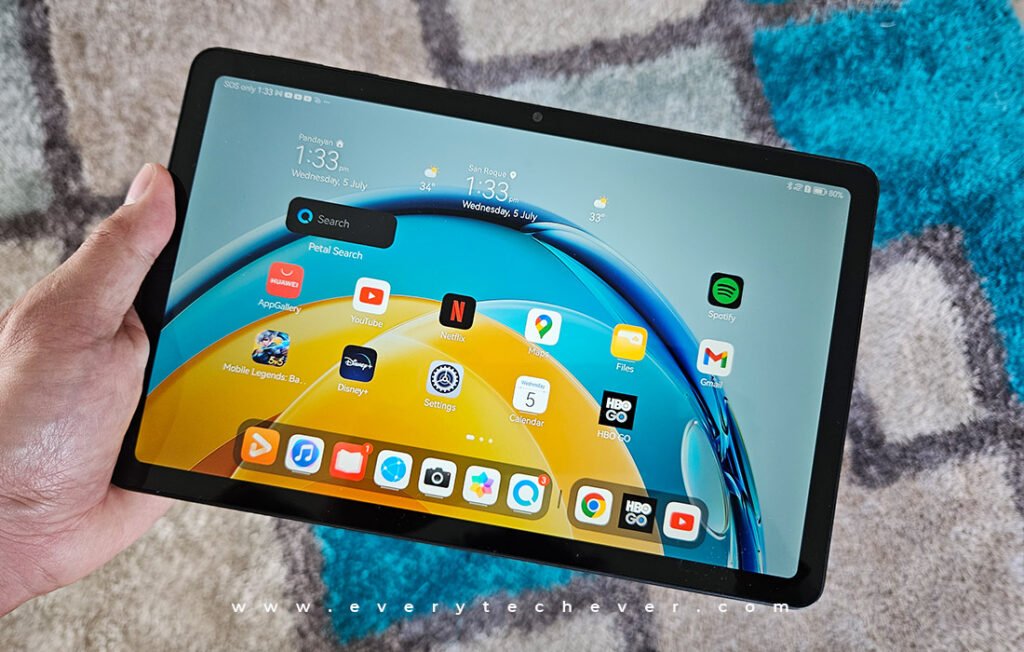 Comparing this panel to an OLED or AMOLED one results in a clear winner regarding the richest blacks and bright colors. But it's also true that it can be difficult to come across a tablet with a 10.4-inch 2K resolution IPS panel at this price point.
Given my time with the HUAWEI MatePad SE 10.4, I was pleased with the display's default setting, which is a little "warm." Blue light reduction technology also helps reduce eye fatigue and can be scheduled based on preference. A separate reader mode also converts to black and white for traditional bookworms.
Overall, the display works adequately for a tablet in this price range and offers an excellent indoor or outdoor viewing experience.
Performance
Smooth and reliable
In this case, the smooth performance of the HUAWEI Matepad SE is due to the octa-core Qualcomm Snapdragon 680 6nm powerful processor. It features four Cortex-A73 cores at 2.4GHz and four Cortex-A53 cores at 1.9GHz. With this setup, the tablet can run two applications in multi-window mode and execute common multimedia tasks.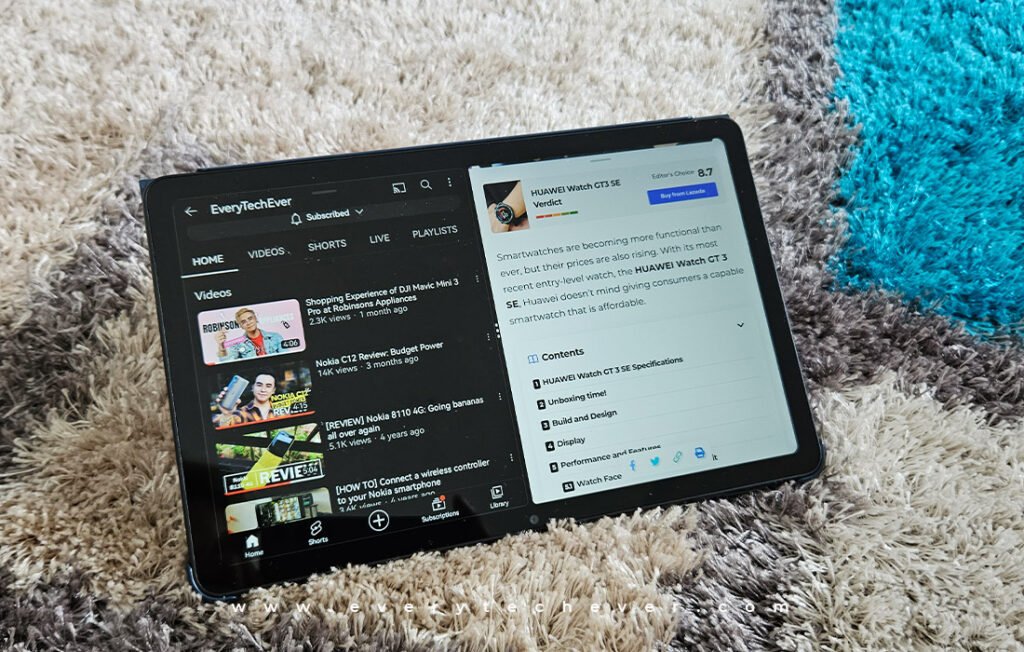 Furthermore, it is mostly adequate for mobile gaming. Even in "High" and "Ultra" modes, I can play Mobile Legends. The good news is that performance didn't suffer, and there wasn't much overheating even after playing for hours.
The variant that we tested has 4GB RAM, 128GB of internal storage, and LTE capability. Also, two additional variants with 3GB RAM + 32GB internal storage with LTE and 4GB RAM + 64GB of internal storage (wifi only) are readily available locally. You can also add a memory card of up to 1TB, which should be plenty.
More devices, including the HUAWEI Vision S and HUAWEI Freebuds4, can be connected to the HUAWEI MatePad SE 10.4-inch. It turns into a portable control pad for you to carry around, just like your phone.
I never once encountered an app crash, lag, or stutter. Quite a bit of this review was written on the MatePad SE 10.4.
Surround Sound Tune by Histen 8.0
Users can anticipate a stereo layout for the speakers on this tablet, with each driver located on the left and right sides of the device. It features surround sound tuned by Histen 8.0, giving a spatial audio effect similar to Dolby Atmos. Both speakers sound decent, given the Matepad's price point. Although the MatePad SE's speakers performed well with the mids, we could hear the highs and lows without seeming distorted.
Safe for Kids!
Kids Corner is a helpful feature that kids may utilize at home, offering time management, multiple eye protection, and a balance between teaching and pleasure. Numerous Kids Corner theme interfaces are built to convince parents that their children would be secure and enjoy using the tablet, working with numerous eye protection and time control interfaces.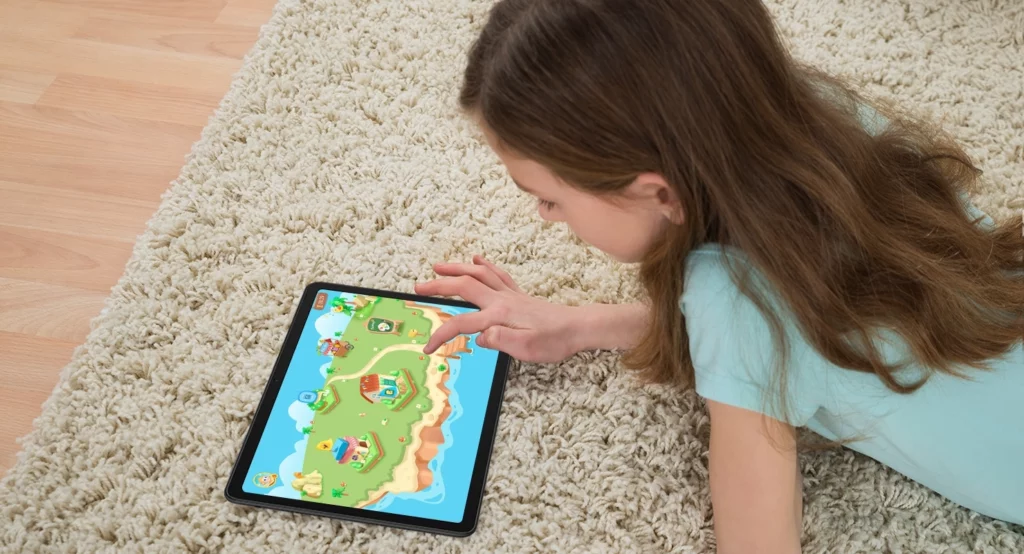 Parents can set various defined time limits throughout the day by managing Kids Corner's usage time, apps, and content. Parents can choose which apps their kids can access in-app control, and they can choose which movies and images kids can view in content management.
HarmonyOS 3 + AppGallery
The HarmonyOS 3 is preinstalled on the MatePad SE 10.4 and is expected to be comfortable for long-time Huawei customers. I really like how sleek and simple it looks.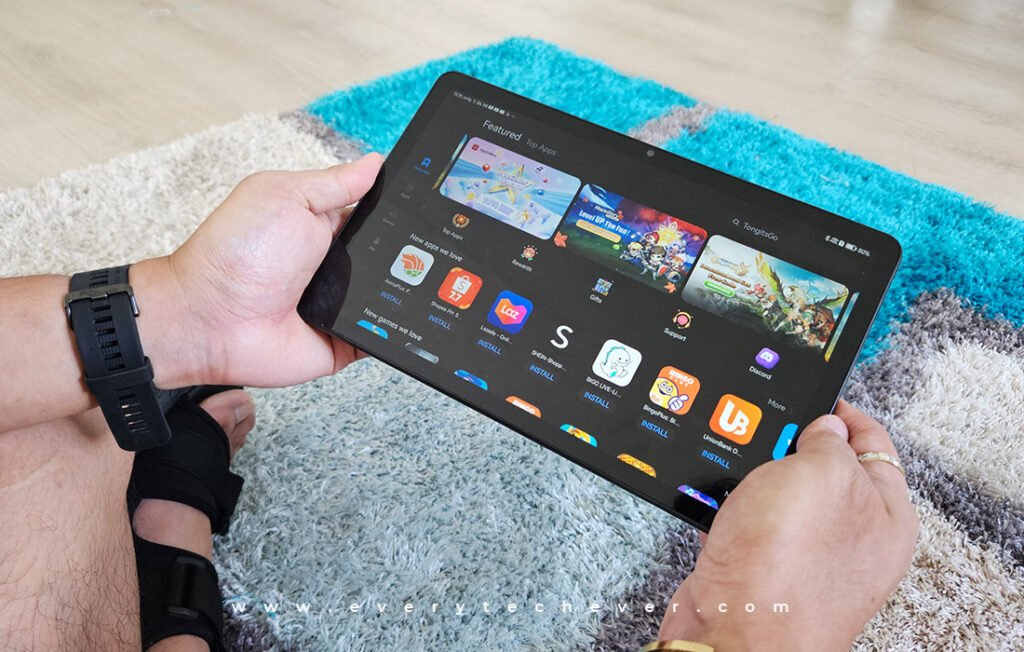 The AppGallery now makes it easy to download all your favorite apps. You can easily access your favorite Google Apps with the new MatePad SE 10.4-inch. With AppGallery and the new integrated GBox solution, which offers you access to your favorite Google apps, it is now available for download for anything from workplace productivity to educational requirements and even for your entertainment. With the HUAWEI Matepad SE, you genuinely get the best of both worlds, in my opinion.
Battery
The Matepad SE has an exceptional 5,100mAh battery that supports a typical 5V charging cable. You can also find the power adapter and a USC Type-C to A connector in the box. With the included charger, fully charging this tablet from zero takes roughly two hours and forty minutes.
The MatePad SE lasted about 9–10 hours with LTE enabled, an improvement due to the Snapdragon 680's high power efficiency.
Camera
The HUAWEI Matepad SE has a 5MP primary camera with an F/2.2 aperture on the back. It includes a 2MP selfie camera up front with an F/2.2 aperture.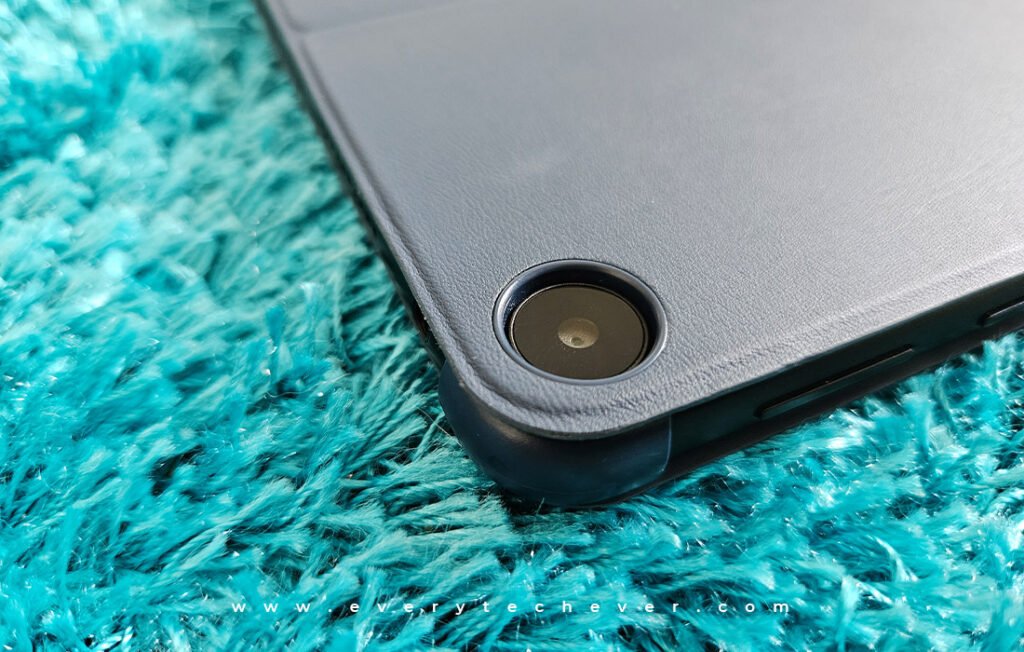 Although neither camera is something to brag about, I don't think you'll take high-end images on this tablet to print or otherwise. The tablet's camera is only suitable for random photos and primarily for video chats in areas with adequate lighting.
Should you buy the HUAWEI Matepad SE 10.4-inch?
It's easy to recommend the HUAWEI MatePad SE 10.4. Although it doesn't compete with high-end tablets on the market, it does have a unique price point where you can enjoy a lot of power and features without paying more. It provides the best value tablet in its price range and elevates entertainment with its stunning 2K Eye Comfort Huawei FullView Display and powerful 6nm processor.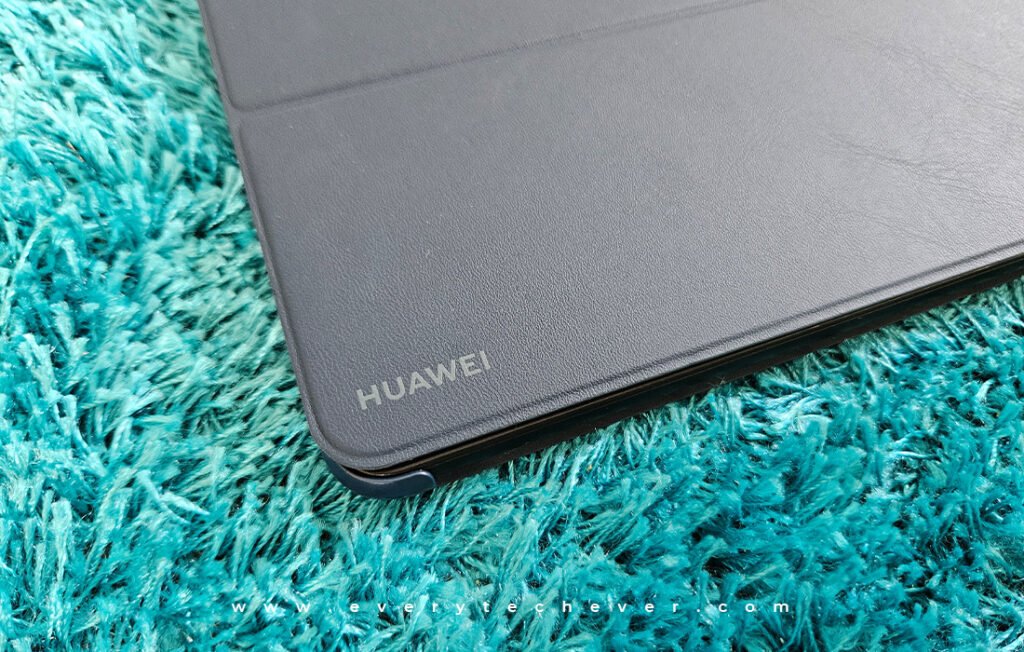 It is kid-friendly and suitable for online learning, casual gaming, and watching your favorite shows without getting eye fatigue.
Although it is not for power users, you can have all of the features mentioned above, LTE connectivity, a long battery life, and access to millions of apps for only PHP 13,999.
Pricing and Availability
The price of the HUAWEI MatePad SE is Php 9,999 for the 3GB/32GB WiFi+LTE model and Php 13,999 for the 4GB/128GB WiFi+LTE model. You will also receive a Folio Cover with the WiFi+LTE models, which is extremely useful for this tablet.