The Apollo 11 moon landing, a visually appealing film, and an ant colony's miniature journey. What do these have in common? They all have been captured by high-quality and powerful camera lenses scientifically developed by ZEISS, a global leader in technology specializing in scientific optics and optoelectronics.
Imagine having that power in the palm of your hand. Imagine being able to take professional-looking photographs, produce cinematic videos, and capture life's moments with all the nuances of colors and details. Imagine all the possibilities if you can redefine smartphone imaging technology — all with an elegant, premium, and compact smartphone that you can take with you anywhere.
vivo, one of the leading smartphone brands in the country, continues to elevate smartphone imaging capabilities together with ZEISS, the pioneer in scientific optics. The latest addition to vivo's premium smartphone lineup, the vivo X80 series co-engineered with ZEISS, features the industry's best mobile imaging system to date.
Capture the world in vivid colors
Colors by themselves tell a story. They set the tone and ambiance, create the mood and express a sentiment. Photographers and videographers need to be able to capture the right colors to reproduce reality and deliver the right message and emotions.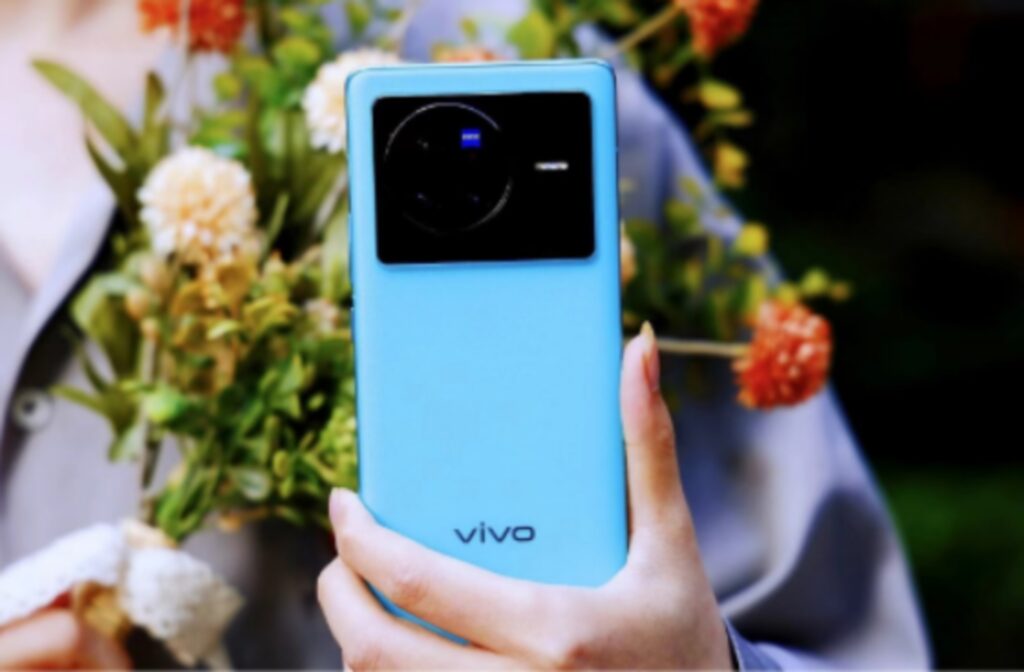 Together with ZEISS, vivo developed a new set of stringent color standards and formed the vivo memory color system. This enables the vivo X80 series to achieve hue, saturation and tint balance.
With the vivo X80 series, users can set the color tone of photographs sans an external editing tool. The vivo X80 series uses 140-color cards that contain richer color shades to set up new color standards.
In addition, the vivo X80 series features ZEISS T* coating, which allows the phones to create bright and vivid photographs with maximum light intensity and increased blue sensitivity. Traditionally used in ZEISS hunting binoculars, the unique ZEISS T* coating protects the sensitive optical glass, increases blue eye sensitivity in deep twilight, and eliminates the effects of stray light, all of which result in clear and crisp images.
Create visually stunning, stable videos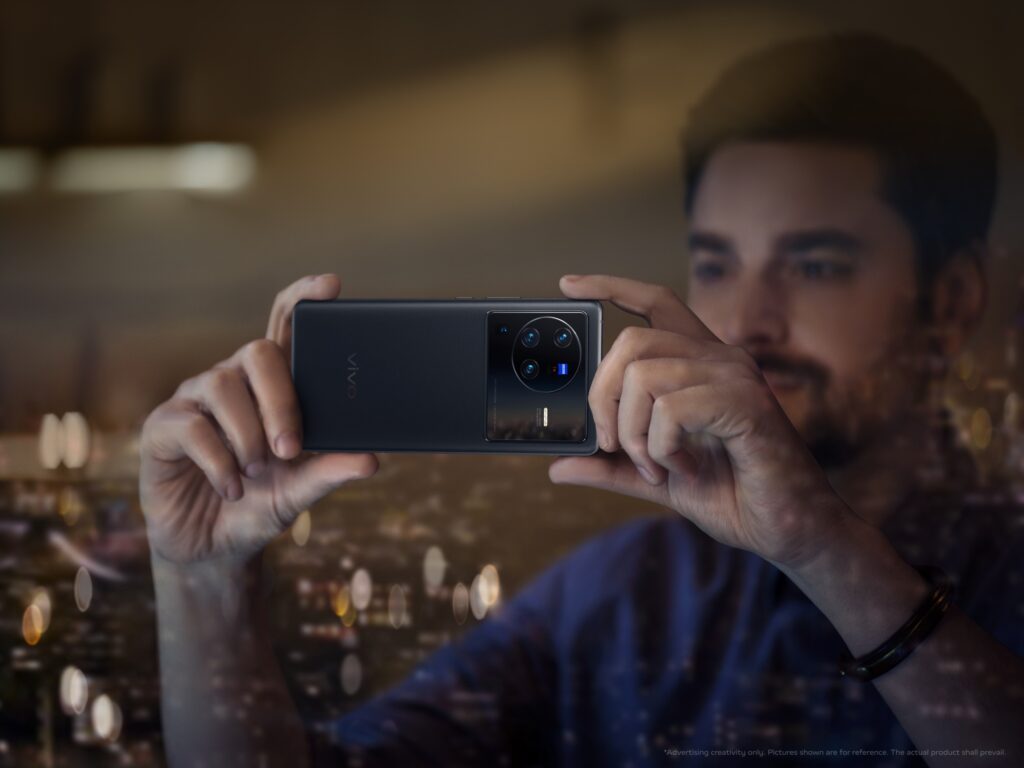 Equipped with a ZEISS movie lens and AI video enhancement, the vivo X80 series produces clean, sharp, and optically superior videos, enabling users to capture special moments and occasions with ease. Users can bring out their inner film director with the ZEISS Cinematic Video feature, which accurately reproduces the effects of the ZEISS anamorphic film lenses and optimizes flares and bokeh effects in videos and photos in a 2.39:1 film-standard aspect ratio. 
The vivo X80 series' AI video enhancement detects a scene and matches this with the best camera setting. This means no more night footage that is too dark or daylight scenes that are too bright.
The built-in Active Centering OIS System ensures every frame is smooth and clear while the 360° Horizon Leveling Stabilization feature keeps pictures rock-steady even as the subject moves, rotates, or does extreme sports. Go hiking, cycling, or dancing, and record the experience without compromising video clarity or the thrill of the experience.
Reveal the beauty of the night and track motion in real-time
Solo portraits and group photos against an evening city lights backdrop are crisp and clear with the vivo X80 series' ZEISS Super Night Camera equipped with the night hunting capabilities of the ZEISS binoculars. The vivo V1+ chip intelligently activates Super Night Video, which detects scenarios and matches them with the best camera settings for brilliant results, delivering exceptional shots in low light or even in extreme darkness. AI Deglare and RAWHDR algorithms further improve night shots, turning ordinary images into HDR-looking ones.
Deliver precise and clear photographs every time with the Pro Sports Mode with AI Object Autofocus, which tracks motion in real-time and captures multiple shots with zero delays. For sports or performance scenes, vivo's Camera Panning with Gimbal Stabilization feature supported by portrait tracking technology clearly captures the subject in real-time and separates it from the background to create a beautiful bokeh effect whether it's day or night. 
Power features complement ZEISS technology
At the heart of the Vivo X80 series' superior cameras is the Vivo V1+ chip self-developed by vivo to bring smartphone imaging, display, and game graphics to new heights. The main camera of the X80 Pro is equipped with a 50MP Ultra-Sensing GNV Sensor. It also has a 12MP gimbal portrait camera, an 8MP periscope camera, and up to 48MP wide-angle camera. All these combined help users capture more scenarios from different perspectives.
The vivo X80 packs the Sony IMX866 sensor, making it the first and only smartphone in the market today equipped with the technology. This innovation enables users to capture more light and produce images close to their real-life counterparts.
vivo, through its partnership with ZEISS, makes professional imaging a reality for mobile photographers, redefining smartphone photography in the palm of the hand. Beyond taking professional-grade photos, users have the power to capture art in the ordinary, immortalize life's best moments, and #OwnYourMasterpiece with the Vivo X80 series co-engineered with ZEISS.
The vivo X80 Series is now available for pre-order for Php 59,999 for vivo X80 Pro (via vivo website, Shopee, and Lazada) and Php 45,999 for vivo X80 (via vivo website, Shopee, and Lazada)