vivo X80 Series Equipped with the Power of ZEISS Imaging Technology
Redefine smartphone photography by a powerful camera lens scientifically developed by ZEISS.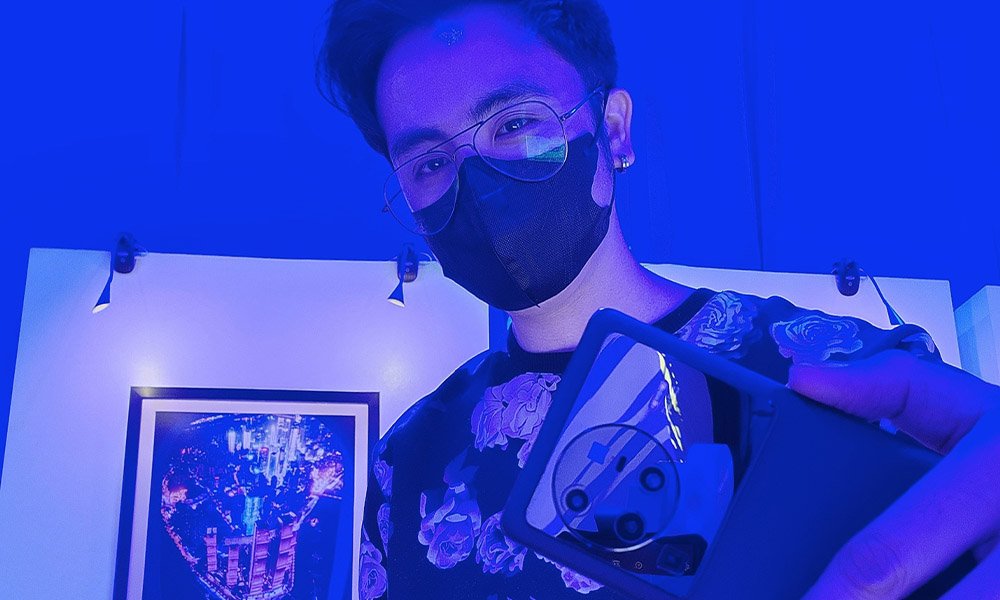 The Apollo 11 moon landing, a visually appealing film, and an ant colony's miniature journey. What do these have in common? They all have been captured by high-quality and powerful camera lenses scientifically developed by ZEISS, a global leader in technology specializing in scientific optics and optoelectronics.
Imagine having that power in the palm of your hand. Imagine being able to take professional-looking photographs, produce cinematic videos, and capture life's moments with all the nuances of colors and details. Imagine all the possibilities if you can redefine smartphone imaging technology — all with an elegant, premium, and compact smartphone that you can take with you anywhere.
vivo, one of the leading smartphone brands in the country, continues to elevate smartphone imaging capabilities together with ZEISS, the pioneer in scientific optics. The latest addition to vivo's premium smartphone lineup, the vivo X80 series co-engineered with ZEISS, features the industry's best mobile imaging system to date.
Capture the world in vivid colors
Colors by themselves tell a story. They set the tone and ambiance, create the mood and express a sentiment. Photographers and videographers need to be able to capture the right colors to reproduce reality and deliver the right message and emotions.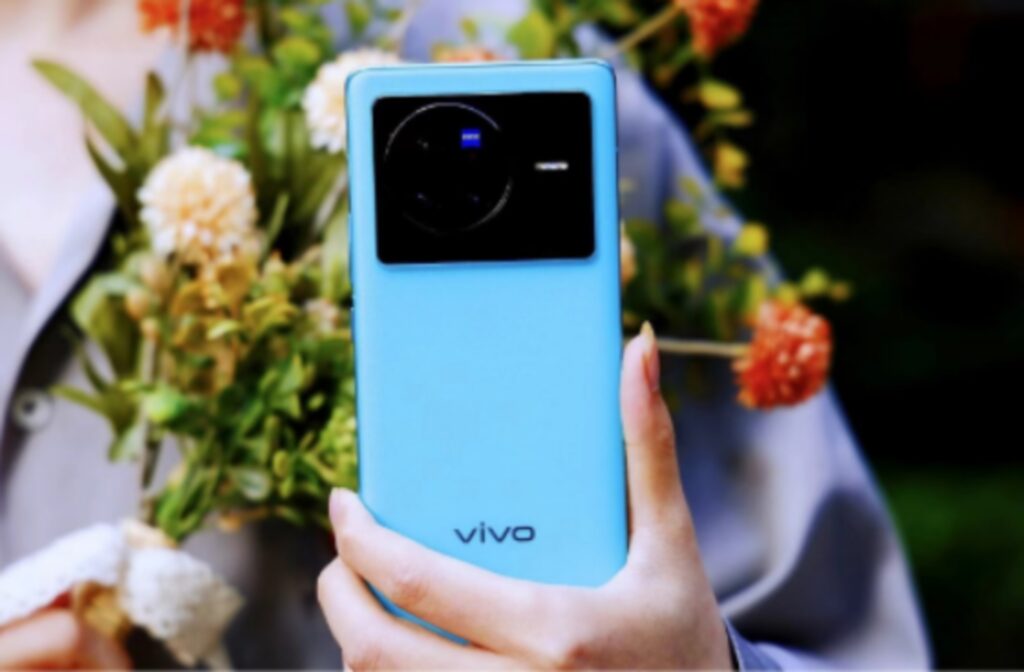 Together with ZEISS, vivo developed a new set of stringent color standards and formed the vivo memory color system. This enables the vivo X80 series to achieve hue, saturation and tint balance.
With the vivo X80 series, users can set the color tone of photographs sans an external editing tool. The vivo X80 series uses 140-color cards that contain richer color shades to set up new color standards.
In addition, the vivo X80 series features ZEISS T* coating, which allows the phones to create bright and vivid photographs with maximum light intensity and increased blue sensitivity. Traditionally used in ZEISS hunting binoculars, the unique ZEISS T* coating protects the sensitive optical glass, increases blue eye sensitivity in deep twilight, and eliminates the effects of stray light, all of which result in clear and crisp images.
Create visually stunning, stable videos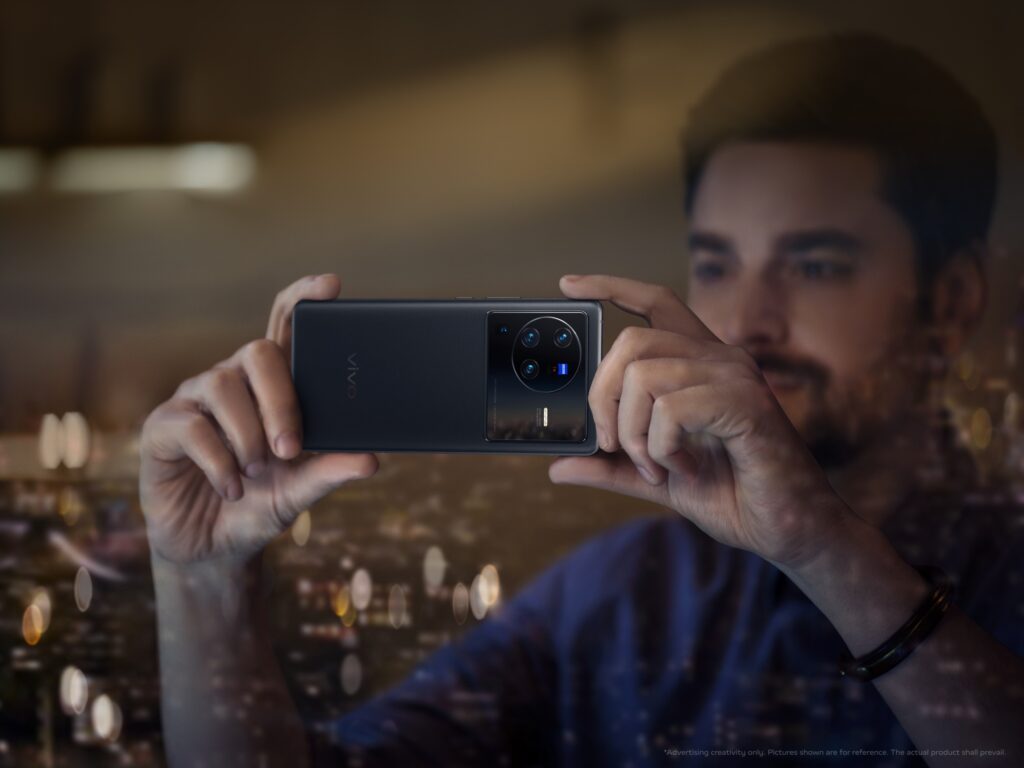 Equipped with a ZEISS movie lens and AI video enhancement, the vivo X80 series produces clean, sharp, and optically superior videos, enabling users to capture special moments and occasions with ease. Users can bring out their inner film director with the ZEISS Cinematic Video feature, which accurately reproduces the effects of the ZEISS anamorphic film lenses and optimizes flares and bokeh effects in videos and photos in a 2.39:1 film-standard aspect ratio. 
The vivo X80 series' AI video enhancement detects a scene and matches this with the best camera setting. This means no more night footage that is too dark or daylight scenes that are too bright.
The built-in Active Centering OIS System ensures every frame is smooth and clear while the 360° Horizon Leveling Stabilization feature keeps pictures rock-steady even as the subject moves, rotates, or does extreme sports. Go hiking, cycling, or dancing, and record the experience without compromising video clarity or the thrill of the experience.
Reveal the beauty of the night and track motion in real-time
Solo portraits and group photos against an evening city lights backdrop are crisp and clear with the vivo X80 series' ZEISS Super Night Camera equipped with the night hunting capabilities of the ZEISS binoculars. The vivo V1+ chip intelligently activates Super Night Video, which detects scenarios and matches them with the best camera settings for brilliant results, delivering exceptional shots in low light or even in extreme darkness. AI Deglare and RAWHDR algorithms further improve night shots, turning ordinary images into HDR-looking ones.
Deliver precise and clear photographs every time with the Pro Sports Mode with AI Object Autofocus, which tracks motion in real-time and captures multiple shots with zero delays. For sports or performance scenes, vivo's Camera Panning with Gimbal Stabilization feature supported by portrait tracking technology clearly captures the subject in real-time and separates it from the background to create a beautiful bokeh effect whether it's day or night. 
Power features complement ZEISS technology
At the heart of the Vivo X80 series' superior cameras is the Vivo V1+ chip self-developed by vivo to bring smartphone imaging, display, and game graphics to new heights. The main camera of the X80 Pro is equipped with a 50MP Ultra-Sensing GNV Sensor. It also has a 12MP gimbal portrait camera, an 8MP periscope camera, and up to 48MP wide-angle camera. All these combined help users capture more scenarios from different perspectives.
The vivo X80 packs the Sony IMX866 sensor, making it the first and only smartphone in the market today equipped with the technology. This innovation enables users to capture more light and produce images close to their real-life counterparts.
vivo, through its partnership with ZEISS, makes professional imaging a reality for mobile photographers, redefining smartphone photography in the palm of the hand. Beyond taking professional-grade photos, users have the power to capture art in the ordinary, immortalize life's best moments, and #OwnYourMasterpiece with the Vivo X80 series co-engineered with ZEISS.
The vivo X80 Series is now available for pre-order for Php 59,999 for vivo X80 Pro (via vivo website, Shopee, and Lazada) and Php 45,999 for vivo X80 (via vivo website, Shopee, and Lazada)

The Samsung Galaxy Z Fold 4: Here's what you need to know
Is this the best option if you want a phone that also functions as a small tablet?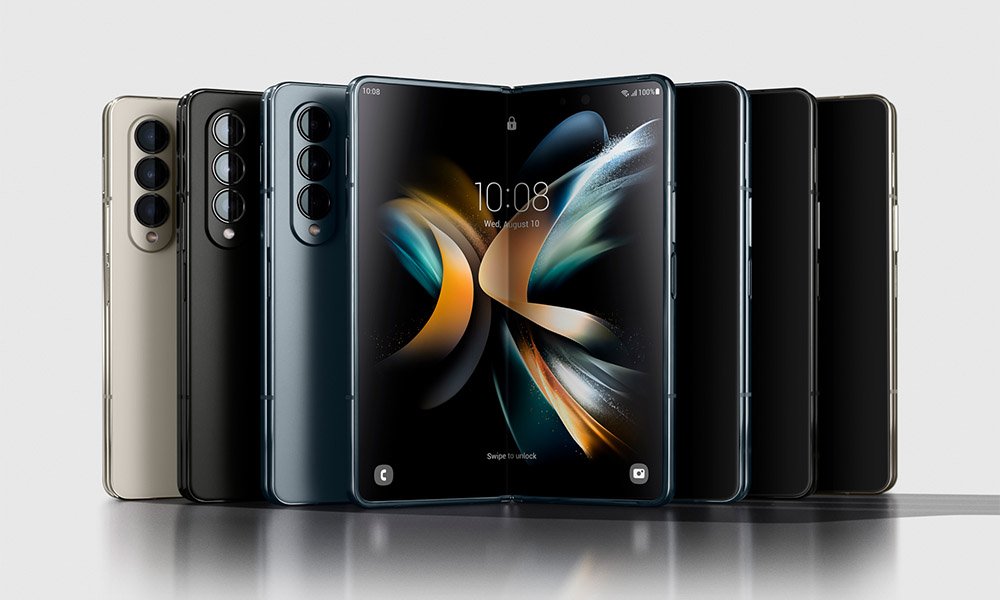 The Samsung Galaxy Fold was revolutionary when it was originally introduced in 2019. Even though the overall formula hasn't altered dramatically three generations later, Samsung has greatly improved it. The Samsung Galaxy Z Fold 4 is the most advanced foldable produced by the firm to date thanks to those years of improvement.
On August 10, 2022, the Galaxy Z Fold 4 was released as part of the summer season of Galaxy Unpacked events. The general sale date was set for August 26 and preorders began that day. At the same event, Samsung also unveiled the Galaxy Z Flip 4, Galaxy Watch 5, and Galaxy Buds 2 Pro.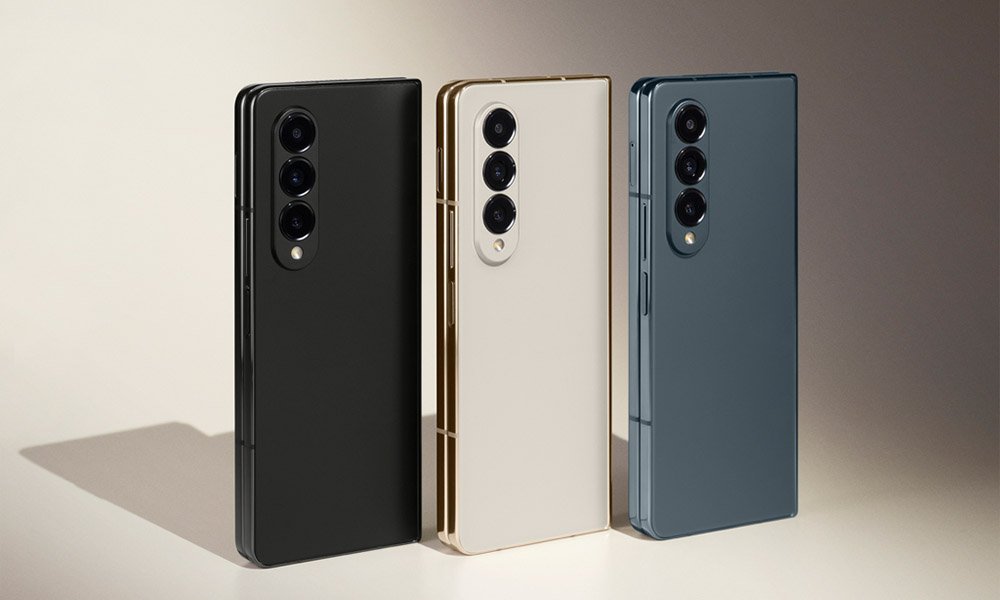 The Samsung Galaxy Z Fold 4 is simply a more refined version of the company's already-proven formula. The new Snapdragon 8 Plus Gen 1 SoC upgrades both the processor and cameras. The design has been slightly modified to provide a little bit more screen real estate, better durability, and an all-around more attractive grip. The experience is further enhanced by some new software techniques and new colors.
The Galaxy Z Fold 4 doesn't significantly change from its predecessors overall. As usual, it seems to be a "regular" smartphone when folded, although a rather thick one. However, if you open it up like a book, a sizable foldable display is revealed. When you need more space, the inner display lets you use it like a tablet, while the outer display lets you use it like a regular smartphone.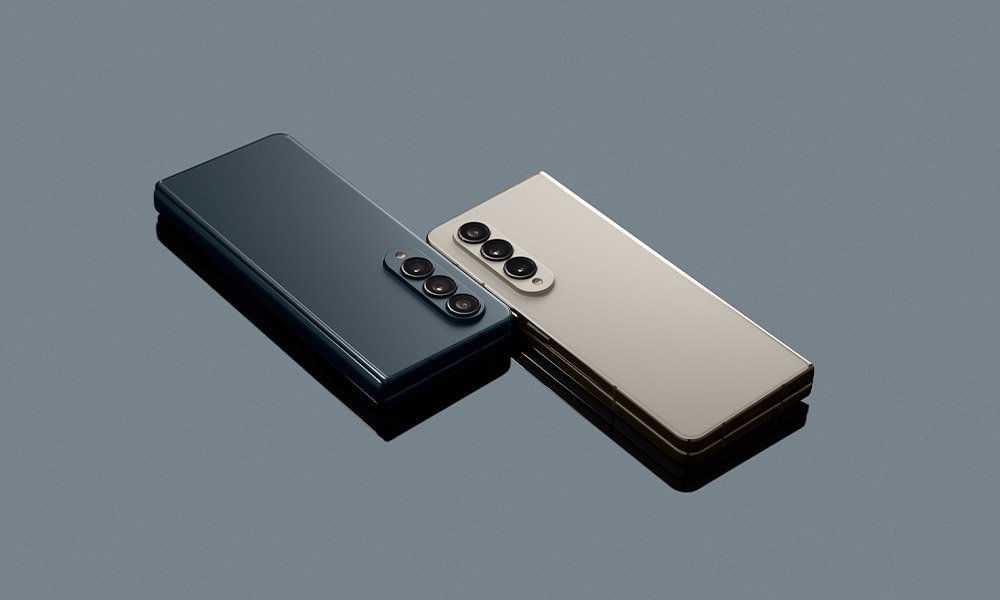 There is hardly any competition for Samsung in the foldables market. The competition it does have—from Motorola, Oppo, Xiaomi, and a few other companies—cannot compete with Samsung's global presence. In North America, you have two options if you want a foldable phone: a Samsung "fold" type phone or a Samsung "flip" style phone.
In light of this, the Samsung Galaxy Z Fold 4 is currently the greatest foldable smartphone available worldwide. It has many advantages over the Galaxy Z Flip 4 and is more powerful and capable than the Galaxy Z Fold 3 from a year ago. If you want a folding smartphone, the Galaxy Z Fold 4 is the best one you can get right now.
The Galaxy Z Fold 4 not only has some of the best hardware on the market, but it also boasts the best software commitment of any foldable available. Samsung will send security updates for the Galaxy Z Fold 4 for five years and four Android upgrades, making it a good long-term investment.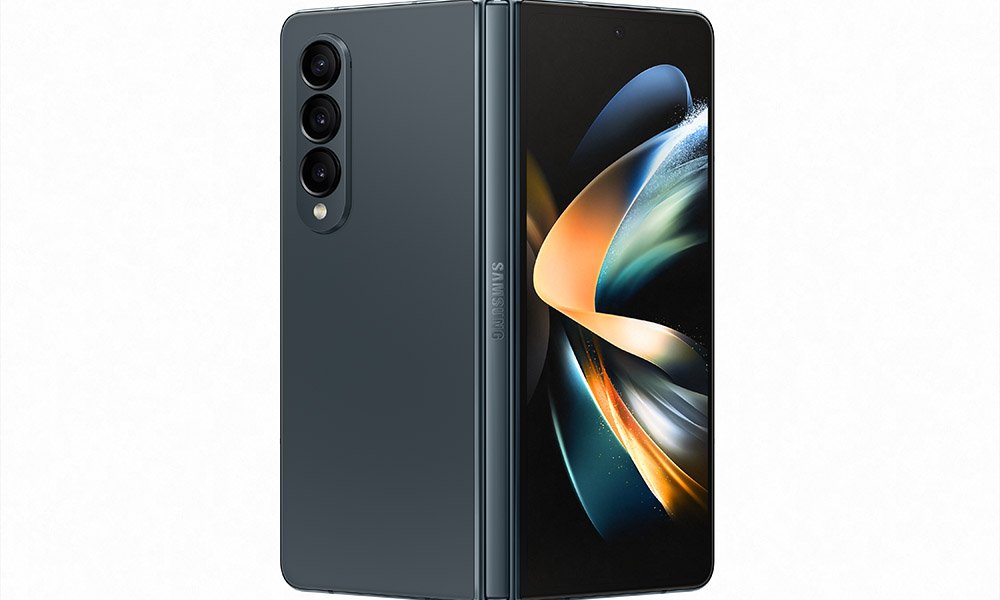 Obviously, this phone is pricey. A used or refurbished Galaxy Z Fold 3 could be a better choice if you can't afford the minimum price of $1,799. A Galaxy Z Flip 4 is another option and starts at $999. However, the Galaxy Z Fold 4 is now the best option if you want a phone that also functions as a small tablet.
Samsung Galaxy Z Flip 4
Displays
Exterior:
– 1.9-inch Super AMOLED
– 512 x 260
– Gorilla Glass Victus Plus
Interior:
– 6.7-inch Super AMOLED
– 120Hz refresh rate
– 2,640 x 1,080)
Processor
Qualcomm Snapdragon 8 Plus Gen 1
RAM
8GB
Storage
128, 256, or 512GB
UFS 3.1
No expandable storage
Power
3,700mAh battery
25W Super Fast Charging
Fast Wireless Charging 2.0
Wireless PowerShare
No charger in the box
Cameras
Exterior:
– 12MP wide, 1.8μm, OIS, Dual Pixel AF, ƒ/1.8
– 12MP ultrawide, 1.12μm, ƒ/2.2Internal:
– 10MP, 1.22μm, ƒ/2.4
Audio
Stereo speakers
Dolby Atmos support
No 3.5mm headphone port
SIM
Single nano-SIM tray
eSIM support
Biometrics
Side-mounted capacitive fingerprint sensor
Software
Android 12
One UI 4.1
Dimensions and weight
Folded dimensions:
– 84.9 x 71.9 x 17.1mm (measured at hinge)Unfolded dimensions:
– 165.2 x 71.9 x 6.9mmWeight:
– 187gIPX8 water resistance
Colors
Global: Bora Purple, Graphite, Pink Gold, BlueBespoke Edition:
– Front/back: Yellow, White, Navy, Khaki, Red
– Frame: Silver, Black, Gold
Best OPPO deals to check out at 8.8 ShopeePay Festival
Get up to 50% off when you check out select new products from OPPO this 8.8 ShopeePay Festival!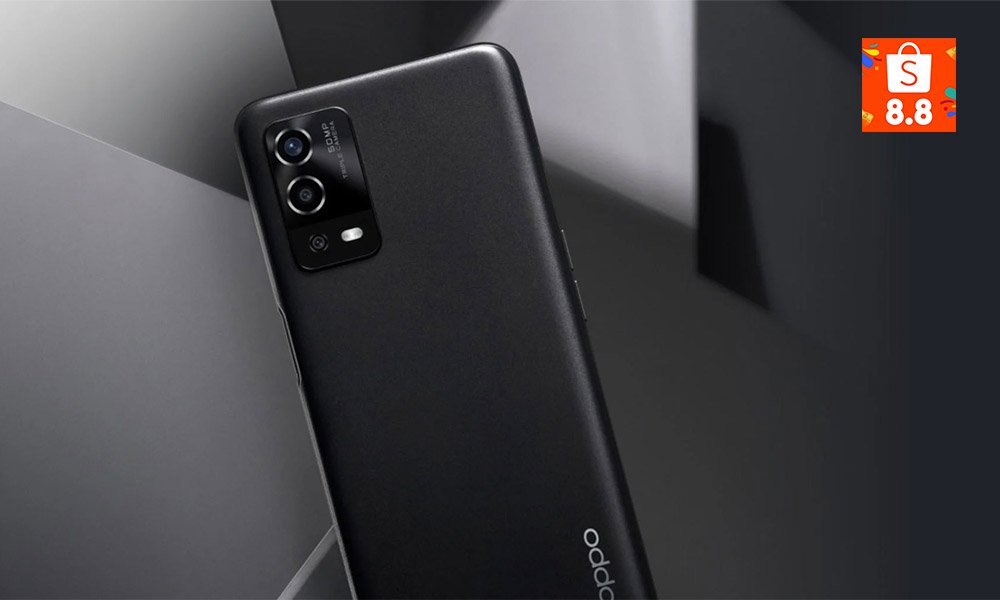 We search Shopee every day to discover the best offers. The online retail giant offers some of the greatest discounts on a huge selection of goods, whether you're looking for a brand-new home appliance or the latest smartphones to satisfy your tech cravings. Shopee can provide for all of your needs.
Because it offers a variety of smartphones at various price points, OPPO is one of the brands we love this year. In the upcoming 8.8 ShopeePay Festival, enjoy more rewards and get the best value when you score the latest OPPO smartphones on Shopee.
Here are our top 3 choices that we recommend you check out:
The new OPPO A16, which has 3GB of RAM and 32GB of storage space, is a good entry-level option that can handle your daily tasks. If you need to shoot photos and upload them right away to your social media sites, the 13MP AI Triple Camera is ideal. The huge 6.5″ HD+ display and large 5000mAh battery are very entertaining for watching your favorite K-drama series. Click here to check out the OPPO A16.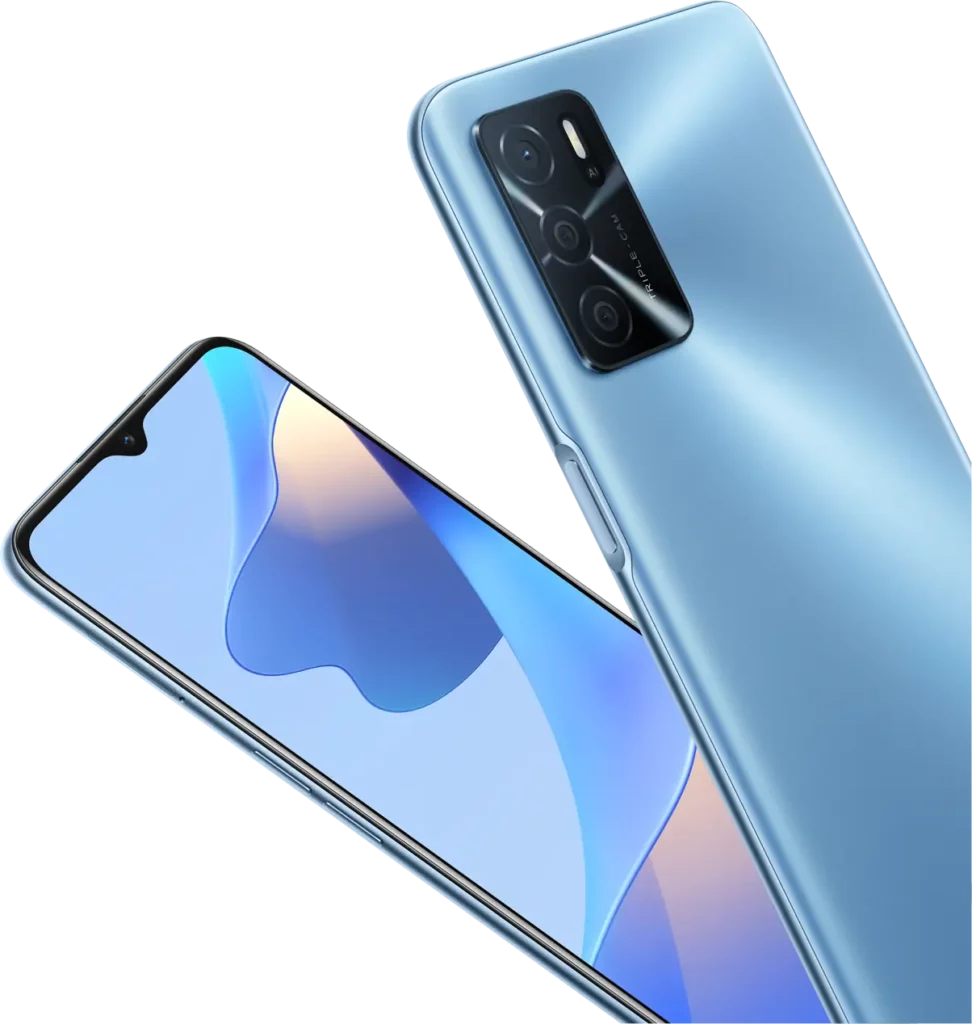 With the Night Plus Filters, 2MP Bokeh Camera, and AI for Beautification available on the OPPO A55, you can capture every moment as vividly as possible. The Helio G35 chipset's enormous 5000mAh battery and 18W rapid charging capabilities are ideal for your gaming needs. Click here to check out the OPPO A55.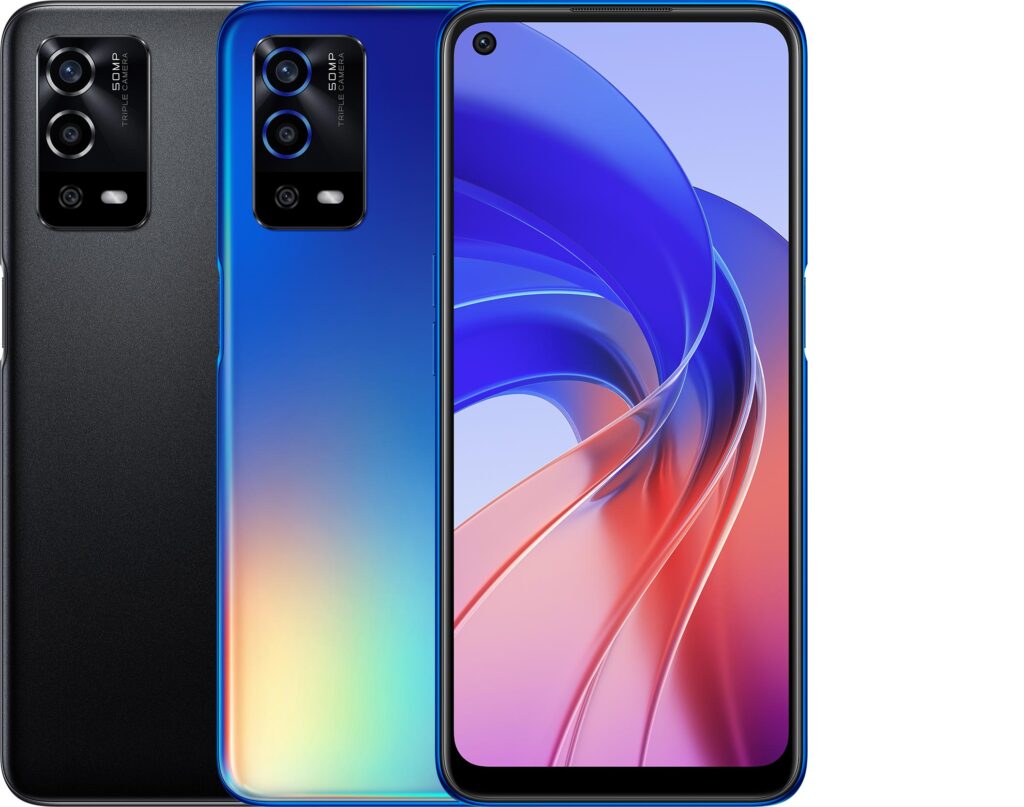 The quad lens and AI-assisted camera on the OPPO A94 make it easy to capture all of life's moments. The A94 captures the journey of life in vivid, precise clarity, from macro to ultra wide-angle and zoom photos. If you consider yourself a power user, the Helio P95 chipset and 8GB+128GB of storage will more than meet your requirements. It would be a shame not to include support for high-speed 30W VOOC flash charging. Click here to check out the OPPO A94.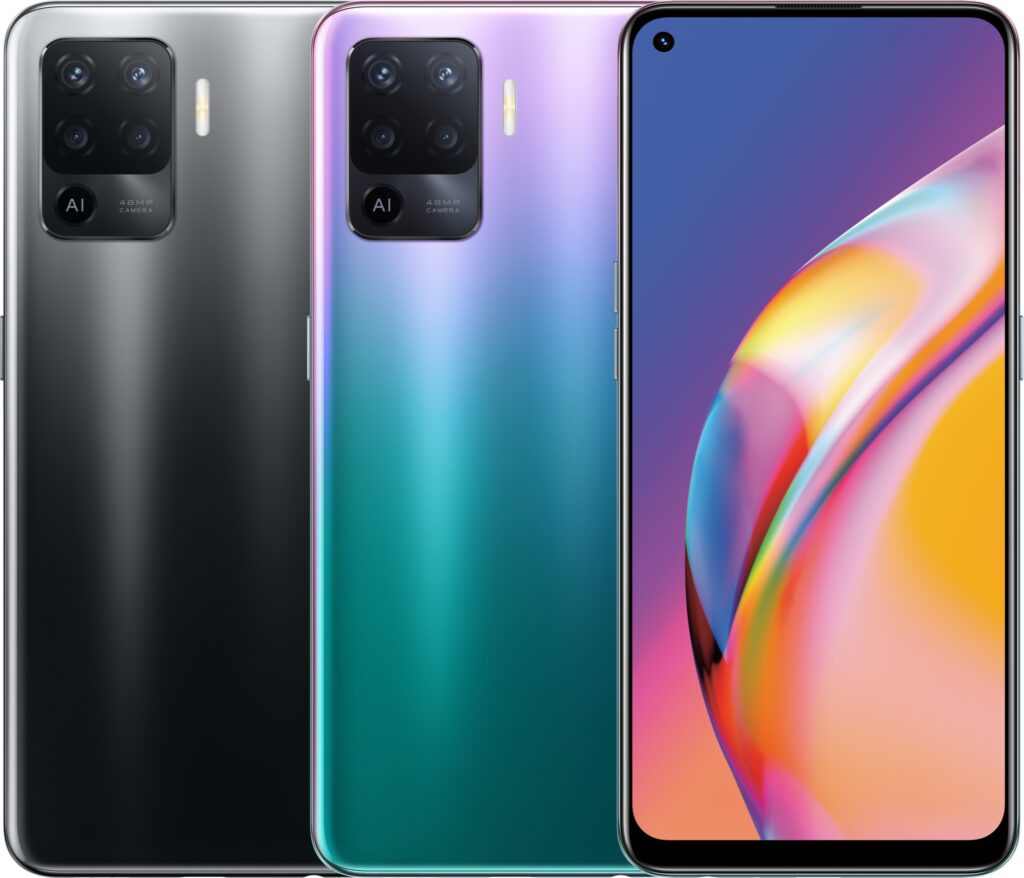 Don't miss any of the awesome deals and promos at the OPPO Official Store in Shopee and enjoy up to 50% off when you check out select new products from OPPO this 8.8 ShopeePay Festival!
Get up to 56% off on OPPO Gadgets in the 8.8 Mega Flash Sale
From August 8 to 12, grab exciting freebies, vouchers, deals on Shopee and Lazada.
Heads up, shoppers! OPPO will offer incredible discounts with awesome freebies, vouchers, and deals during the OPPO 8.8 Mega Flash Sale on Shopee and Lazada.
From August 8 to 12, visit and shop on OPPO's Official Stores to enjoy up to 56% off on OPPO gadgets. You can collect a Php 200 off voucher if you reach a minimum spend of Php 9,999 and a Php 400 off for every minimum purchase of Php 14,999.
Don't miss the chance to use your Php 50 and Php 55 shipping discount vouchers before checking out if you have a minimum spend of Php 500 on Shopee and Lazada, respectively.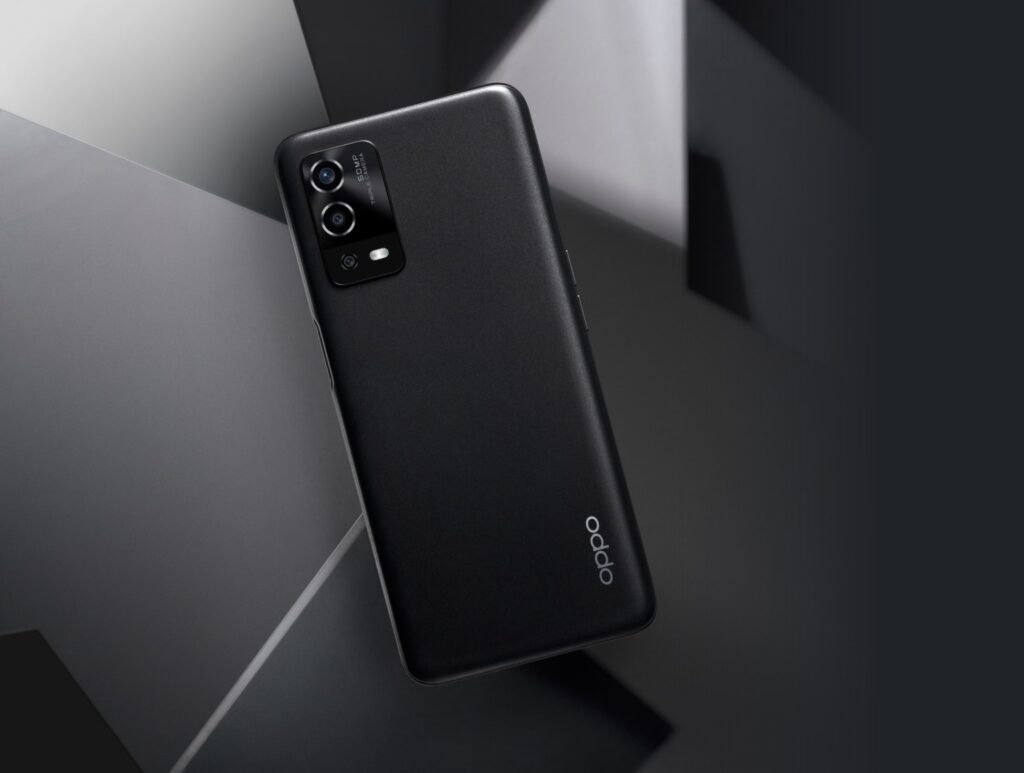 For Lazada shoppers, you can also get a Php 50 off voucher for every minimum purchase of Php 500, including a 10% cashback on your orders.
Freebies to watch out for on 8.8
If you plan to shop from 12 pm to 2 pm on August 8, take advantage of free G25 Bluetooth earphones for each smartphone order ID. Later in the day, you also can enjoy a free A8 long speaker if you order the OPPO A55 from 9 pm to 11:59 pm.
A wide array of freebies are also in store for you throughout the sale. That includes a free 32GB SD Card when you order OPPO A16 3GB, a free TG113 Bluetooth speaker for every purchase of OPPO A55, a free Neon Island desk pad for all your OPPO Reno6 Series purchases, and a free A8 long speaker with Neon Island desk pad for every OPPO Reno7 Series orders.
Flash deals, and giveaways on OPPO's 8.8 TikTok Livestream
There's more to look forward to on 8.8 when you check out OPPO Philippines on TikTok. Be sure to watch out for limited flash deals and giveaways during OPPO's 8.8 TikTok Livestream on the following dates: August 7 from 2 pm to 9 pm; August 8 from 11 am to 9 pm; August 9 from 11 am to 7 pm, and August 10 from 11 am to 7 pm.
Bundle deals on Shopee, Lazada
Exciting bundle deals are also available from August 8 to 12, such as OPPO Band and OPPO Enco Buds for Php 1,999; OPPO A55 and OPPO Enco Buds for Php 9,499; OPPO A94 and OPPO Enco Buds for Php 11,999; OPPO Reno5 and OPPO Enco Buds for Php 15,999; and OPPO Reno5 5G and OPPO Enco Buds for Php 19,999.
Mark your calendars now! Don't miss the chance to enjoy OPPO 8.8 Mega Flash Sale spectacular treats to welcome August on Shopee and Lazada, even on TikTok. Add to the cart and check out your favorite OPPO devices at great deals so you can finally take home the gadgets you have been saving up for!