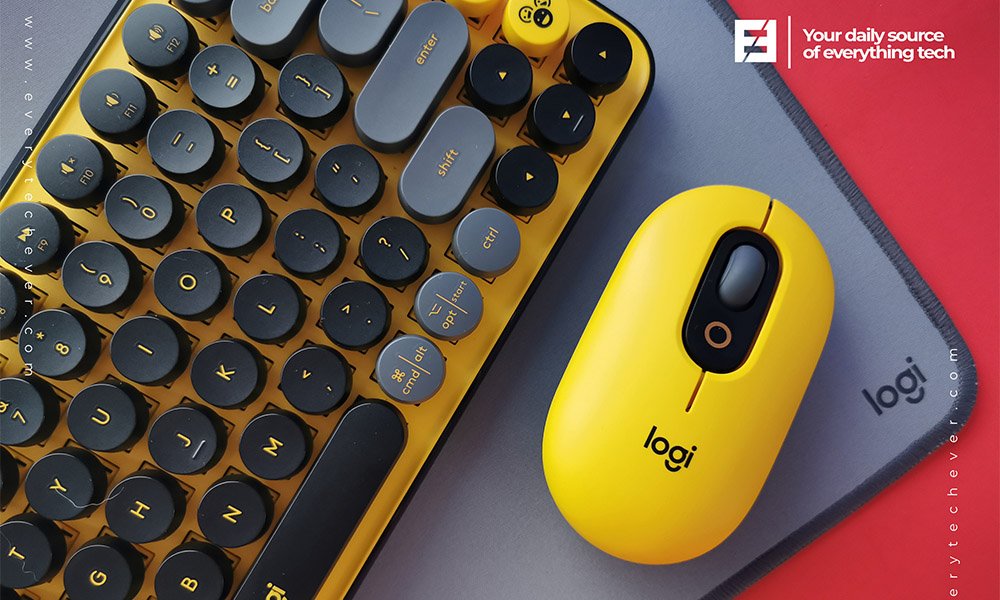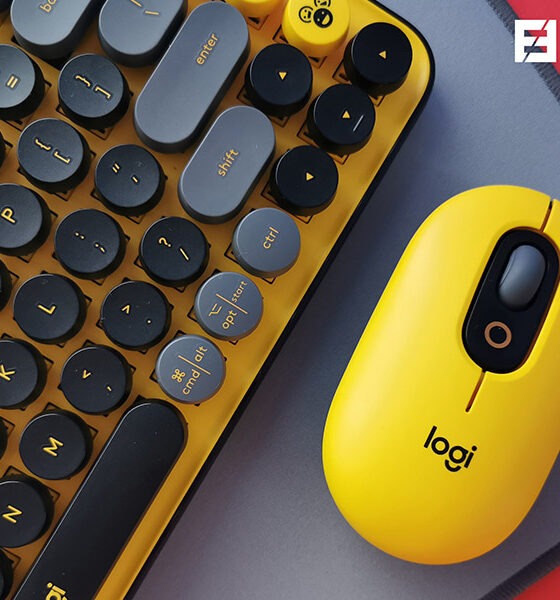 Logitech Pop Keys and Mouse Review: Made For Gen Z
A cutesy TikTok-friendly aesthetic with emoji keys.
Mechanical keyboards are all the rage right now, and their ability to change key colors quickly, as well as that pleasant typewriter clickety-clack and frequently striking appearance, have them showing up in everyone's social feeds. With its colorful wireless small mechanical keyboards, the Pop Keys, Logitech hopes to capture a piece of this trend. Of course, a colorful keyboard is useless without a colorful mouse, which is where the Pop Mouse comes in.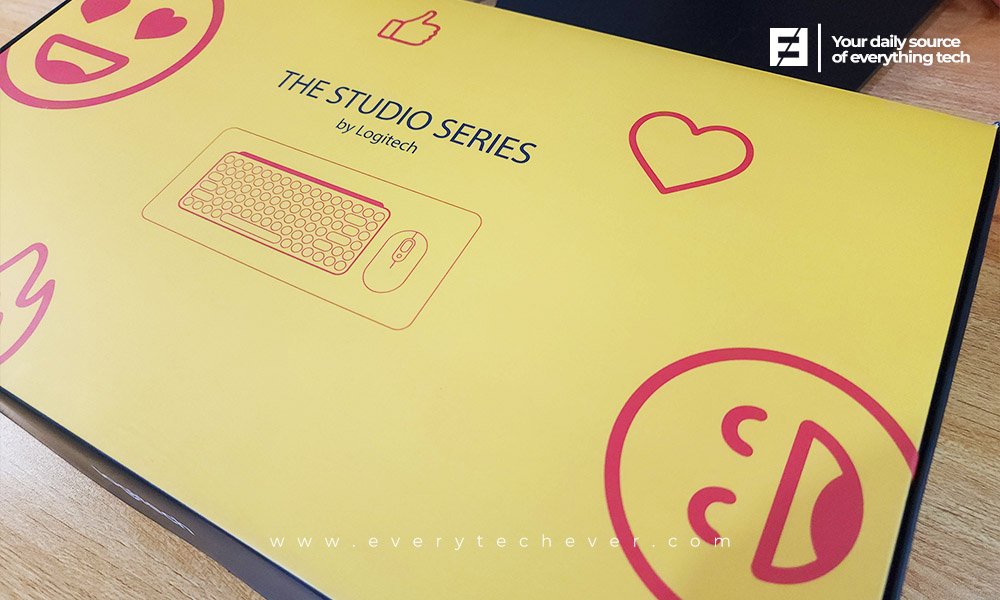 The PHP 5,990 Pop Keys, together with the PHP 1,690 Pop Mouse and PHP 1,000 Logitech Desk Mat, are part of Logitech's new Studio Series of attractive computer peripherals. The keyboard appears to be an attempt to combine Logitech's usual strong functionality, such as multi-year battery life and easy cross-device interoperability, with a cutesy TikTok-friendly aesthetic and novelties like emoji keys.
The new Logitech Pop series is just as vibrant and colorful, and it also replaces a few of the mechanical keyboard's dull old keys with a charming TikTok-friendly look and emojis. Is the keyboard-mouse combo a worthwhile option? Let's find out.
Design
When you purchase the Logitech Pop Keys, you have the option of three cool aesthetics. Logitech refers to these as Daydream, Blast, and Heartbreaker, which are purple, yellow, and pink, respectively. In the Philippines, purple and yellow are the ones available. Each one will add a unique touch to your workspace, and you can even complete the look with a matching Logitech Pop Mouse.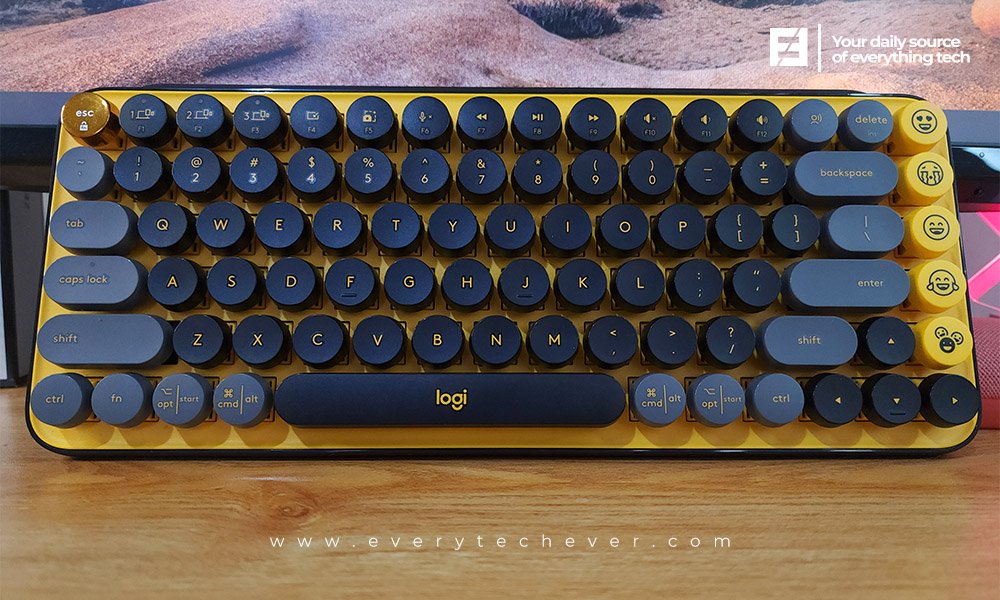 It's Literally loud!
There are two things you're bound to notice as soon as you take the Pop Keys keyboard out of the box. The first is how much emphasis is placed on the emojis, and the second is how heavy the keyboard feels.
Then there's the color explosion, which will leave you speechless. Among the three colorways available, the 'Blast' version we received for review is the loudest.
The keyboard itself is made of thick plastic and doesn't feel particularly fancy, but it doesn't need to because it's more about aesthetics than anything else. One thing we could say is the build is of exceptional quality.
The Logitech Pop Keys are small (35.4 x 321.2 x 138.47mm), so they won't take up much room on your desk. You could take it to and from work or the library, but it's a little heavy for what it is (799g), so it's a personal choice.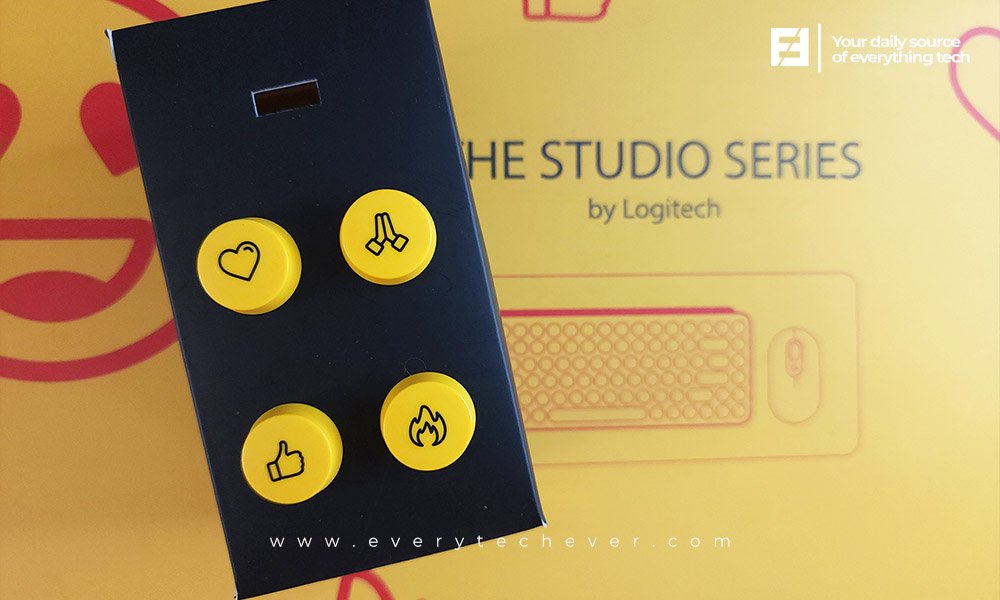 Although the Pop Keys' typewriter-style keycaps seem amazing on social media, typing on them is tough and painful at first. It takes some time to get used to typing with a lot of errors.
While the Pop Keys are technically compatible with both Mac and Windows, the symbols for Option / Windows and Command / Alt are packed together on the same keys. It works alright, although it looks a little ragged. Especially with a keyboard that places such a high value on aesthetics as the Pop Keys.
Cool yet introverted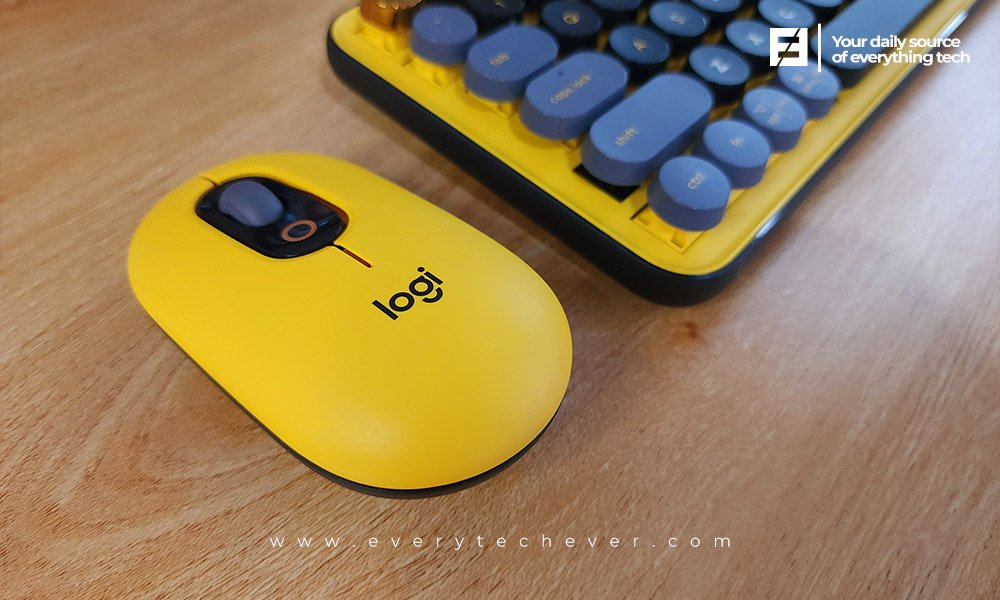 The Pop mouse has the same color scheme as the keyboard, but it's more simple and discrete. The mouse is an introvert who goes about doing its business quietly, which is the opposite of the Pop Keys' clickety sound.
The contoured sides make it extremely comfortable in your hand, and the two curved rubber handles underneath to allow for a quick glide on any surface. There's also a power button and a Bluetooth button for switching between three paired devices. The entire function is powered by a single AA battery that can be retrieved by raising the mouse's top portion. According to Logitech, the mouse will last up to two years before requiring a new AA battery.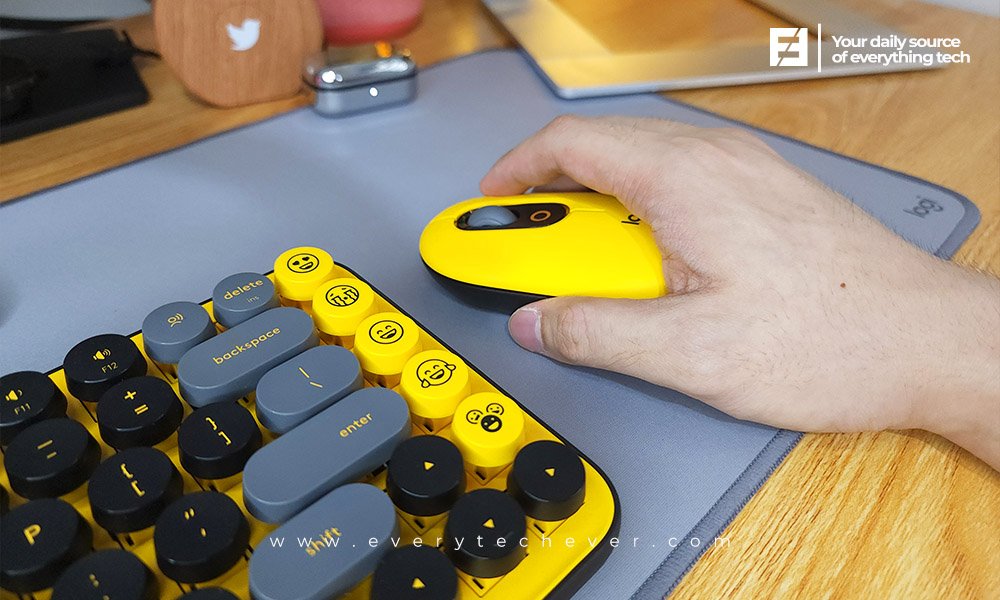 We love the silent buttons give an excellent tactile feel but no audible click, and the scroll wheel can be used for fast, fluid scrolling or small, high-precision adjustments.
The mouse works as promised, and Logitech's intelligent scrolling is still one of the best. It's lightning-fast when you want it to be.
Features
The POP Keys feature typewriter-style mechanical keys with a scooped design and new-generation functionalities. Snip Screen, Mute Mic, and Media Keys are among the 12 new FN shortcuts to help with the modern workday. Feel your fingers bounce across the comfortable, scooped keys as they click, clack, and pop for an almost addictive typing experience on typewriter-style mechanical keys.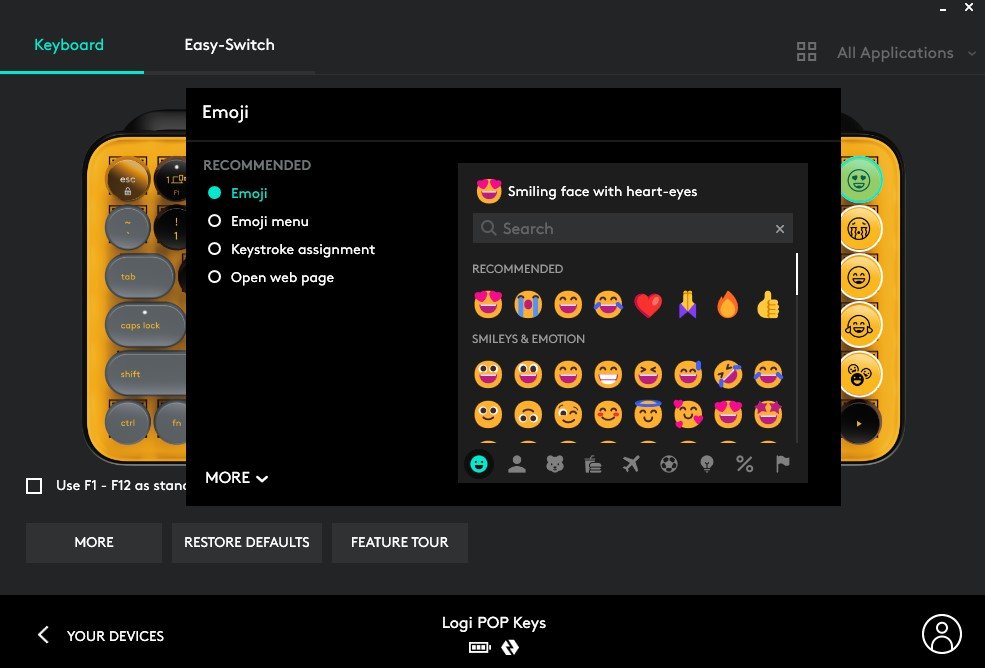 The swappable emoji keys are one of the coolest features of the Logitech Pop Keys. Heart eyes, sobbing, thumbs up, and fire, to mention a few, are among the eight most popular emojis chosen by Logitech. You can have four on the board at the same time, and the key below will take you to the entire emoji library. It's actually rather beneficial if you frequently use chat programs on your PC.
The POP Mouse, on the other hand, fits conveniently into your backpack or pocket for on-the-go working, and the Smart Wheel, which automatically switches from high-precision to fast scroll mode, keeps you productive. Its sleek, comfortable form fits snugly in your hand, allowing you to work on whatever is required.
The "click in" of the scroll wheel can also be customized.
The Pop Mouse is approximately 4.5 x 2.6 x 1.4 inches in size. The added width and height of the Pop Mouse add a lot to its ergonomics.
Both POP products enable multi-device creation by connecting to up to three devices through Bluetooth or the Logi Bolt wireless receiver at the same time. Each is also guaranteed to be durable and have a long battery life, as is typical with Logitech devices.
The duo, however, does not come with a charging cord to connect to your computer for charging. The good news is that, according to Logitech, the battery will last for roughly two years.
Pairing is Easy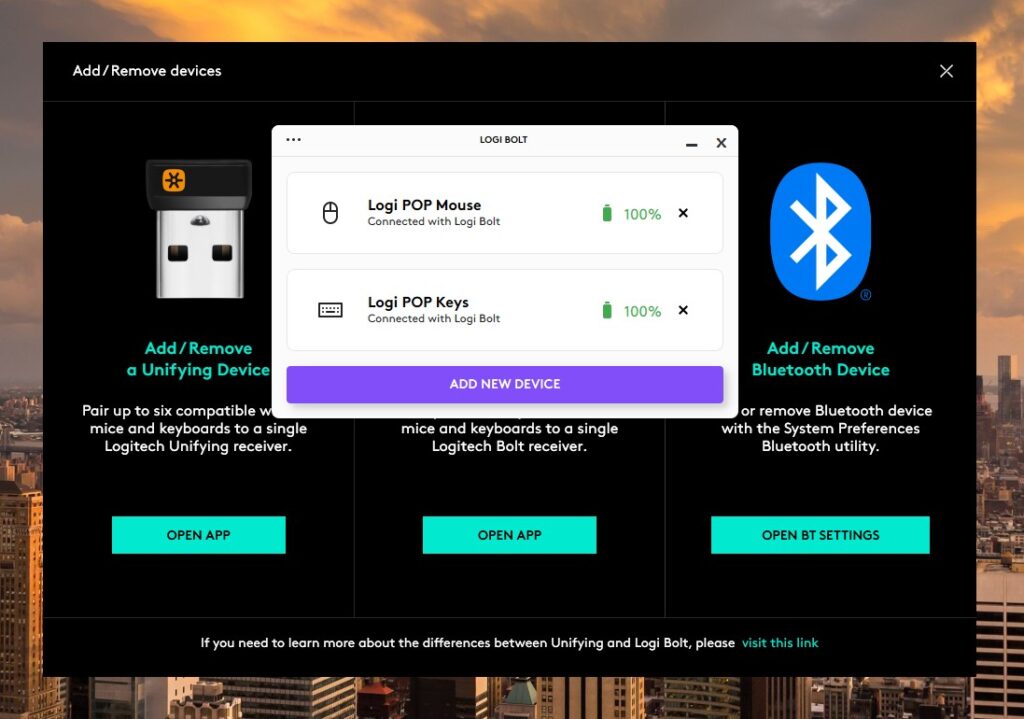 It's simple to connect the two POP devices. There are three Bluetooth profiles available (the feature requires at least Windows 10, macOS 10.15, ChromeOS 1, iPadOS 13.4, or Linux). By pressing a button on the mouse's underside and keyboard's F1, F2, and F3 buttons, you can cycle through them. You can tell which one you're operating by a small light next to an image of PC 1, PC 2, or PC 3.
On the keyboard, you can remap the function keys and emoji keys, which is a godsend for individuals who don't want all those shortcuts to suck up to important keys.
Using the software, the procedure of remapping the shortcut button on the mouse is the same. You can use it to quickly access a single emoji, the entire emoji menu, or a system function.
Logitech brings a new feature called FLOW
As of writing, we have received a software update (version 9.60.87) that brings a new feature called 'Flow' for the POP Mouse.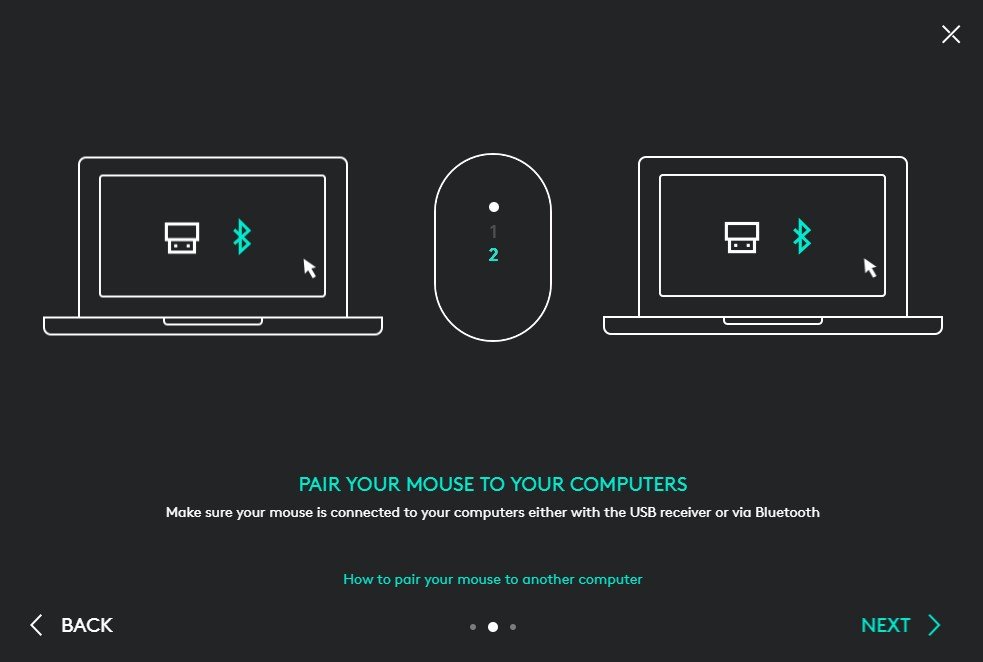 It's a nifty feature that lets you move your cursor to the edge of the screen and easily copy-paste text, images, and files between computers by moving your cursor to the edge of the screen. Cool, isn't it?
Logitech POP Keys and Mouse Performance
The mechanical pop keys are so lit!
POP Keys features typewriter-style mechanical keys with a scooped design and new-generation functionalities. Snip Screen, Mute Mic, and Media Keys are among the 12 new FN shortcuts to help with the modern workday. Feel your fingers bounce across the comfortable, scooped keys as they click, clack, and pop for an almost addicting typing experience on typewriter-style mechanical keys.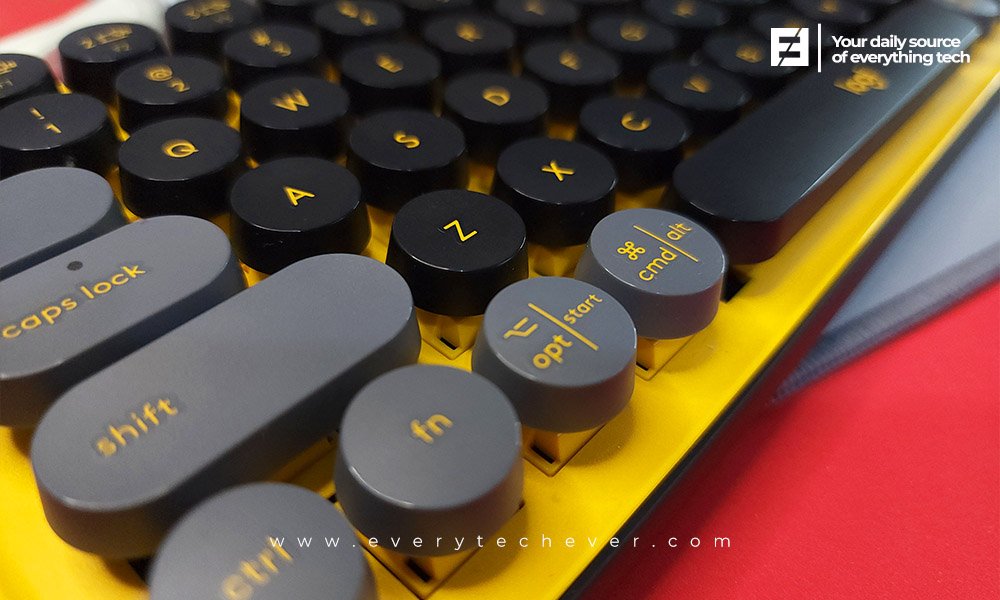 Logitech Pop Keys Specifications
| | |
| --- | --- |
| Switches | TTC Brown |
| Lighting | None |
| Onboard Storage | None |
| Media Keys | With FN |
| Connectivity | Bluetooth |
| Cable | Wireless |
| Additional Ports | None |
| Keycaps | ABS Plastic |
| Software | Logitech Options |
| Dimensions (LxWxH) | 12.65 x 5.45 x 1.39 inches (321.2 x 138.4 x 35.4mm) |
| Weight | 1.7 pounds (779g) |
| Extra | Four extra emoji keycaps |
I became accustomed to typing on it, but it was still slower than my laptop's built-in keyboard, the DELL 5405. Using an online typing test, I was able to get around 51 words per minute, but with my laptop keyboard, I was able to consistently reach 85-90 words per minute. Because of the round keys and my lack of practice, accuracy suffered significantly. The typos got less common after a lot of practice.
It's an eye-candy
The mouse works as promised, and Logitech's clever scrolling is still one of the best. It's lightning-fast when you want it to be and silky smooth at all times. If you want accessibility to emojis, the quick access button beneath the scroll is a lovely touch, and it, too, can be customized using Logitech's software.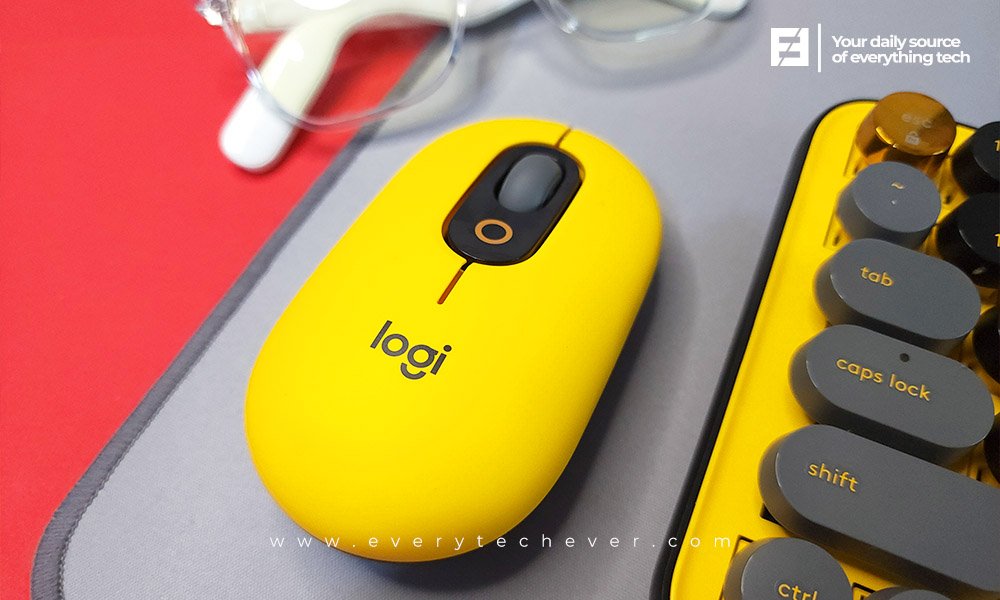 Logitech Pop Mouse Specifications
| | |
| --- | --- |
| Pop Keys dimensions: | 321.2 x 138.47 x 35.4 mm |
| Pop Mouse dimensions: | 104.8 x 59.4 x 35.2 mm |
| Weight (with batteries): | 779g (keyboard) / 82g (mouse) |
| Compatibility: | Windows 10 or later, macOS 10.15 or later, iPadOS 13.4 or later, iOS 11 or later, Chrome OS 9, Android 8 or later |
Should you buy Logitech POP Keys and Mouse?
It's a mixed bag
For writers, this isn't the ideal option, but for everyone else, the unique typewriter design adds a little something to their day. It is also for individuals who appreciate pure aesthetics and emojis with a little compromise. We'd say it's designed for Generation Z.
If you like Logitech's style and use emoji frequently enough to allocate many keys on your keyboard to them, the Pop Keys theoretically fulfill its promises.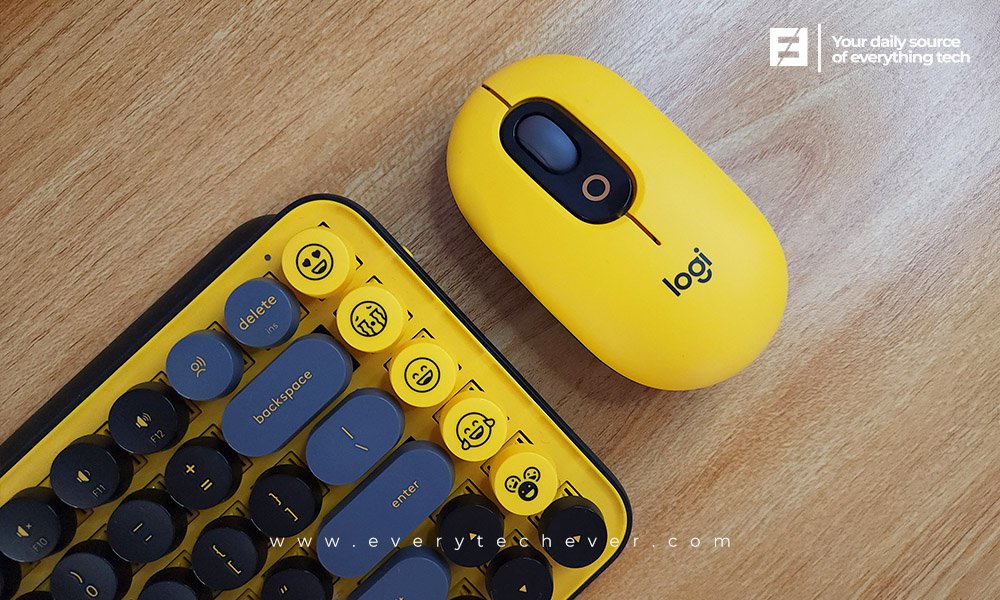 The POP Mouse has its advantages and disadvantages: a compact design with some ergonomic features for typical hand sizes, but it won't remain ergonomic over lengthy sessions, and big-handed folks will not enjoy it.
On the other hand, is straightforward and simple to use, with the added bonus of a personalized emoji button. It is, however, a little costly, but it is recommended to pair it with the POP Keys. It's like the chili on the enchilada.
The POP Keys and POP Mouse are now available in the Philippines for PHP 7,680 as a bundle. You can also purchase them separately at Php 5,990 for POP Keys and Php 1,690 for POP Mouse. For more information, please check out Logitech PH on Facebook. You may also visit the Logitech G website, the Logitech Official Store in Shopee, or the Logitech Lazada Flagship Store.
Logitech POP Keys and Mouse Review: Made For Gen Z
Summary
The POP Keys and Mouse aren't for everyone, but some people may love the presence of instant access to emojis. The POP Mouse, on the other hand, is a basic, easy-to-use device with a useful custom emoji button. The POP Keys and Mouse are for you if you value aesthetics over functionality and comfort.


SteelSeries officially introduces Stratus+ for Android
The evolution of mobile gaming optimized for Android.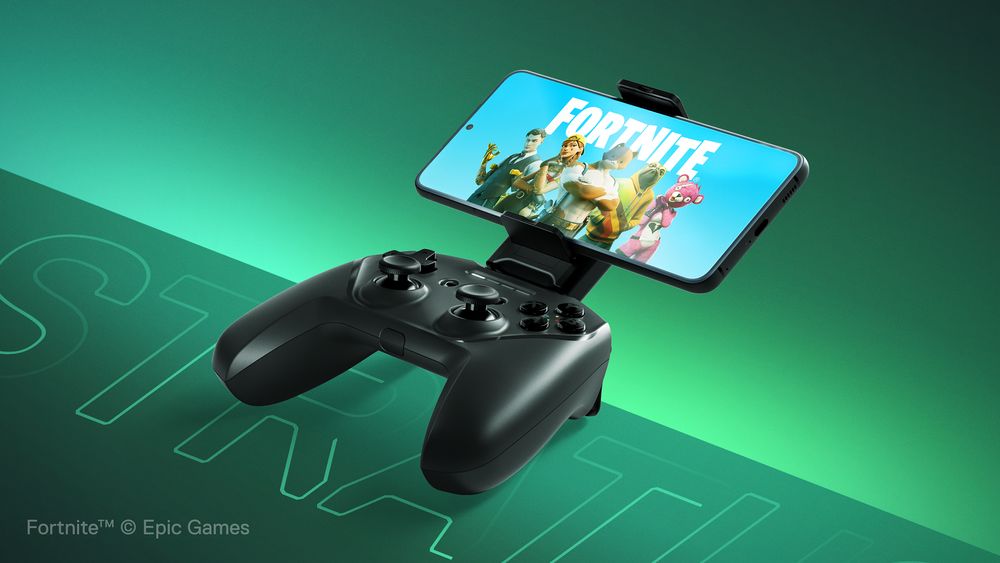 SteelSeries, the worldwide leader in gaming and esports peripherals, today announced the launch of the Stratus+ wireless controller. Delivering a full console experience on a mobile phone, the Stratus+ gives a competitive edge to Android™ and Chromebook gamers anywhere, anytime, and on the go.
The SteelSeries Stratus+ is the easiest and most authentic way to play on the go with an Android device and expands the gaming ecosystem. Players get the perfect combination of precision and comfort to upgrade their mobile gaming experience from standard mobile touchscreen controls.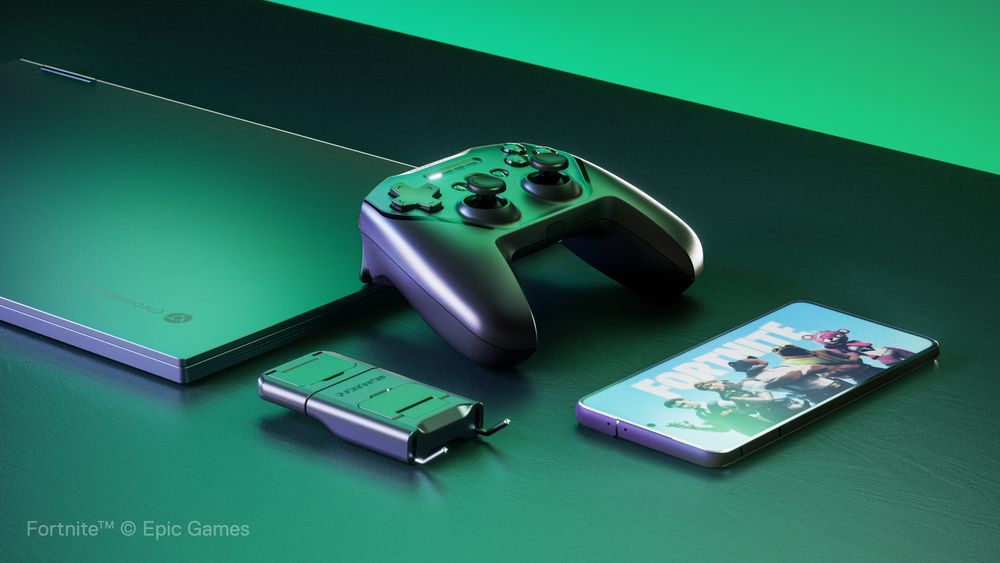 Key Features:
Console Experience​ – Dominate on the go. Mobile gaming never felt so good, as the Stratus+ can easily pair and play Fortnite Mobile and all controller-supported Android games.​
Android + Chromebook Bluetooth LE Connectivity – Built to be the ideal solution for cloud gaming, gamers can seamlessly connect the Stratus+ controller to any Android™ mobile or Chromebook device with Bluetooth LE, or any Windows PC via USB connection.
High-Performance 90-Hour Rechargeable Battery – A built-in lithium-ion battery lasts up to 90 hours, and fast charging delivers 12 hours of gameplay on a mere 15-minute charge.
Slim-Profile Phone Mount – SteelSeries's unique detachable slim phone mount adjusts to fit any Android™ phone quickly and easily for gaming anytime, anywhere.
ALPS Analog Thumbtacks – Designed to give maximum control, the ALPS analog thumbsticks feature clickable L3/R3 buttons for more input options across a wide variety of games. The control effect has been engineered for pinpoint 360° precision, whether carefully aiming or button mashing.
Precision Hall Effect Triggers – New Hall Effect magnetic sensors provide the perfect amount of force for the right feel and a lifetime of precision and consistent smoothness. The new trigger design allows for flawlessly smooth actuation from top to bottom.
The SteelSeries Stratus+ is certified for Chromebook and a recommended controller for GeForce NOW, NVIDIA's open cloud gaming service. With GeForce NOW, gamers can tap into the thriving PC gaming ecosystem by streaming from world-class NVIDIA GPUs across nearly all their devices, including Android and Chromebook. Members on the RTX 3080 plan can stream their favorite PC games at up to 120FPS on PC, Mac, and supported Android devices while staying in full control of the action with the Stratus+.
Available at SteelSeries.com: $59.99 (North America) | €69.99 (EMEA) | $69.99 (APAC)
SteelSeries unveils Aerox series, the lightest gaming mice
The worldwide leader in gaming and esports expands the Aerox family of ultra-lightweight mice to every gaming genre.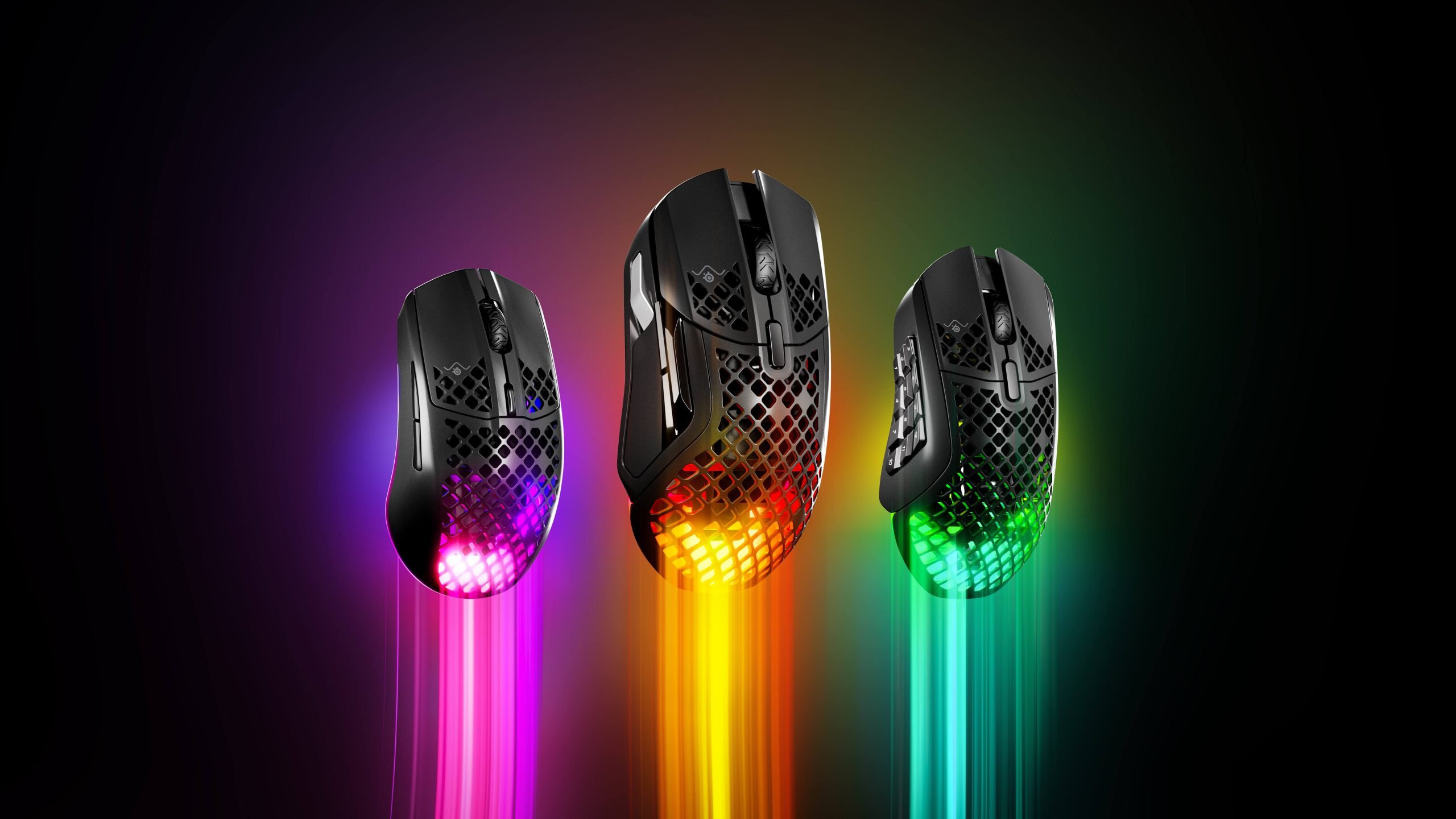 SteelSeries, the worldwide leader in gaming and esports peripherals, today unveiled three new additions to its award-winning family of SteelSeries Aerox mice, creating the fusion of ultra-lightweight design and customizable button options for maximum precision, speed, and comfort for every style of gamer. Similar to the way innovations in aerospace bring advanced technologies and design improvements to new product categories, the ultralight and structural designs first seen in the Aerox 3 expand their reach with the new Aerox 5, Aerox 5 Wireless, and Aerox 9 Wireless mice.
Less weight equates to speed and endurance. Speed and endurance equate to wins. Whatever the game, players want an edge, the ability to play better, and the ability to win. Whether they're playing competitively online or trying to advance past the last boss of a Souls game for the 17th time, the ultra-lightweight Aerox line of mice gives gamers the ability to move quicker, more precisely, and with less fatigue so they can maintain their level of gameplay no matter how long the gaming session.
Customization is key. From the apps and shortcuts on a mobile phone to a coffee at Starbucks, nearly everything in life is customizable today. The way people play games should be no different.
Now, gamers can customize the programmable buttons on the Aerox 5, Aerox 5 Wireless, and Aerox 9 Wireless and have immediate access to whatever they want, whenever they need it, at their fingertips.
From shortcuts and macros for Fortnite or League of Legends to the synced RGB lighting for a gamer's battle station, the new lineup of Aerox mice can be customized to suit any style of play or environment.
SteelSeries Aerox 5 – LIGHTning Fast. The lightest multi-genre mouse on the planet barely registers on the scales at a featherlight 66g. Combining ultra-lightweight design with 9 programmable buttons, the Aerox 5 provides players true versatility and the ability to adapt to whatever game or genre they play in an instant. The TrueMove Air sensor and 100% Virgin Grade PTFE feet ensure that every swipe is effortless and tracked with pinpoint accuracy. At the same time, our Golden Micro IP54 switches mean every shot is registered precisely as a player wants it to be. Brilliant PrismSync Lighting provides 3 RGB zones and a water-resistant AquaBarrier™ provides an IP54 safety rating – providing peace of mind from spills and accidents.
SteelSeries Aerox 5 Wireless – Fusing Customization x Unleashed Performance. The lightest multi-genre wireless mouse on the planet weighs in at 74g while providing up to 180 hours of battery life.  A mere 15-minute charging provides 40+ hours of use. Utilizing Quantum 2.0 Wireless and Bluetooth, gamers can play with truly untethered ultralight freedom on multiple devices for longer than ever. 9 programmable buttons and the TrueMove Air Sensor deliver unrivaled precision and accuracy.
SteelSeries Aerox 9 Wireless – The Ultimate MOBA and MMO mouse. Bringing the first true innovation to the MMO and MOBA genre in years, the Aerox 9 Wireless weighs just 89g, while giving users access to 12 programmable thumb buttons. The Aerox 9 Wireless utilizes Quantum 2.0 Wireless and Bluetooth for connectivity, next-gen Golden Micro IP54 Switches (rated for 80M clicks [3x the durability found in other gaming mice]), a TrueMove Air gaming sensor, and IP54 rated AquaBarrier™ protection. To keep players cable-free for longer, the lightest MMO/MOBA mouse on the planet delivers up to 180 hours of battery life, with fast recharging capabilities, giving gamers 40+ hours in just 15 minutes.
Available at SteelSeries.com and retailers around the world, the Aerox 5, Aerox 5 Wireless, and Aerox 9 Wireless are available with the following MSRPs:
Aerox 5 – US $79.99 | EU €89.99 | AP $89.99 | PHP4,399
Aerox 5 Wireless –US $139.99 | EU €149.99 | AP $149.99 | Price in PH TBA
Aerox 9 Wireless –US $149.99 | EU €159.99 | AP $159.99|PHP7,799
Monster Gaming supports the all-star MLBB tourney
Together with Good Game PH, Monster Energy, and PlayForce TV.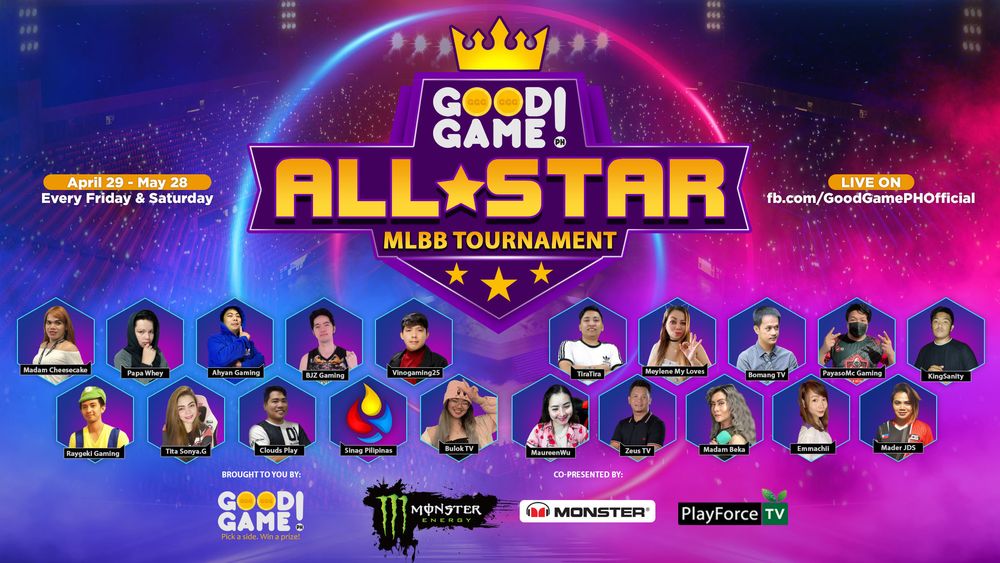 Monster Gaming gives its full support to budding local content creators and aspiring Pro Gamers via an all-star Mobile Legends: Bang Bang tournament organized by the online amusement-style platform, Good Game PH.
The GoodGame.PH all-star tournament promises a fun and exciting event that will showcase 20 teams of promising local content creators throughout the Philippines that will battle for the championship title plus prizes from sponsors Good Game PH (150,000 GoodGameGold), Monster Gaming (G-Knight X300S Headsets), and Monster Energy (E-Sports Jerseys).
"When we started Monster Gaming in the Philippines, one of our priorities is to reach out to local E-Sports communities and provide them quality gear. These may help them improve gaming skills and make them more confident when they play." shares Igue Bonifacio, Marketing Head of Monster Gaming Philippines. "We're delighted to partner with Good Game PH as they not only provide a platform for content creators, but they also have our vision of enabling content creators to shine with their unique personalities and showcase their gaming competencies to audiences," he added.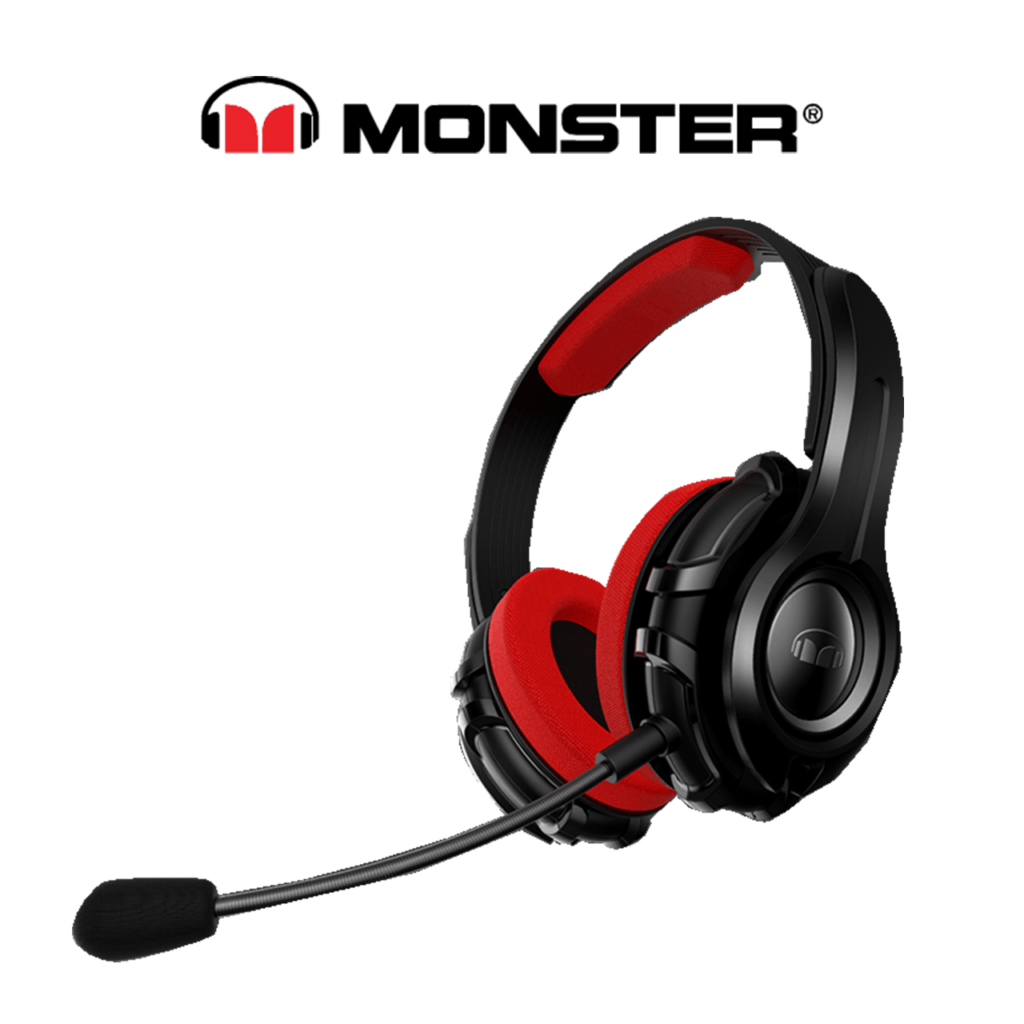 According to Good Game PH CEO Wilson Tan, "Good Game PH is an online amusement-style platform launched just last year that caters to the local E-Sports industry. We want to continue to uplift the industry, which is why we continually connect with different streamers and their audiences. Our platform gives the people a fun and rewarding experience as they play because they can also redeem different premium prizes such as phones, laptops, gaming equipment, shopping vouchers, and etc. when they win." He also shares, "Good Game All-Star is a tournament we organized together with our esteemed partners like Monster Gaming in order to increase the engagement on our platform as well as to bring our affiliates together in a fun and enjoyable manner."
The All-Star MLBB Tournament begins April 29 and will be cast through Good Game PH's Facebook page and featured on its online platform https://goodgame.ph/.
Online viewers will also get a chance to win Monster Gaming Arimars N1 headsets, just by watching and participating in the live games streamed on Facebook and Good Game PH's online platform.
The All-Star MLBB Tournament is made possible by GoodGame.PH, Monster Energy, Monster Gaming, and PlayForceTV.