Razer is developing a handheld gaming device that resembles the Nintendo Switch. That is, according to a recent patent application that shows a computer with a large touchscreen and two detachable control modules on either side. Depending on whether the handheld is being used to rip up the competitors in Fortnite: Battle Royale or to watch a movie on Netflix, these may slide on and off.
The patent documentation, which was discovered by LetsGoDigital, defines the technology as a "mobile device" with a detachable controller attached on either side. Without controllers, we don't know how big the primary screen-and-computing module will be. The Razer, on the other hand, appears to be significantly larger than the Nintendo Switch, which has a small 8.2-inch screen, thus we expect it to be around 10 inches.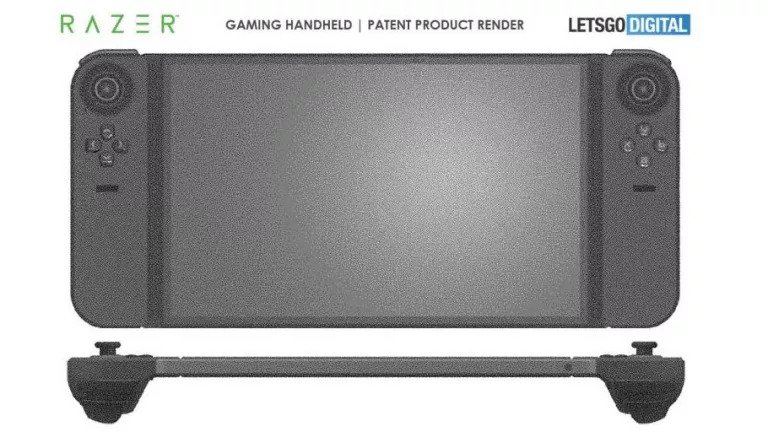 Razer Handheld Specs
At a glance, here are the Razer handheld specifications:
The Razer handheld will run on Android
120hz + HDR OLED screen
6,000 mAh battery
Snapdragon g3x silicon
5g mmWave support
Full haptic feedback
1080p front facing camera and 8k rear camera with HDR video recording, 18-bit colour
The system will mainly be advertised as a streaming handheld console
Unfortunately, no information on when the mystery Razer handheld device will be available for purchase, or what it will be called when it does. In fact, there's no certainty it'll ever be released. Razer files patents on the technology it's working on behind the scenes on a regular basis, but only a small percentage of them actually make it to market. So think of this as a hint of what's to come, rather than a promise.