Esports has become a significant part of the culture of today's Filipino youth, with games spanning generations like Counter-Strike and Defense of the Ancient (DotA) and today's wide variety of locally-popular games like League of Legends (LoL), Mobile Legends: Bang Bang (MLBB), and Valorant.
More recently, homegrown athletes started to dominate their respective esports leagues. Among such athletes is top MLBB player Jonmar "OhMyV33nus" Villaluna. Playing for Blacklist International, OhMyV33nus went against all odds to become one of the most successful Filipino esports players today.
Like most esports athletes, OhMyV33nus' love for the sport started when she was still a kid. Growing up on PC games, with a particular interest in MMORPG and MOBA, OhMyV33nus decided early to become a part of the local esports community.
"Since I was a child, my dream has always been as simple as playing for a team," OhMyV33nus shared. "Before, I just used to watch a lot of League of Legends international tournaments. Watching their struggles and winning moments motivated me to become who I am today and inspired me long before esports became popular in the Philippines," she added.
With her own share of struggles and heartbreaks, OhMyV33nus admits that it has not been an easy journey. She was a product of a decade of wins and losses — and after winning the MLBB M3 World Championships as the mid laner of her team, OhMyV33nus is now an international esports champion. With this success, OhMyV33nus serves as an inspiration for a new generation of Filipino gamers — particularly those who are members of the LGBTQ+ community.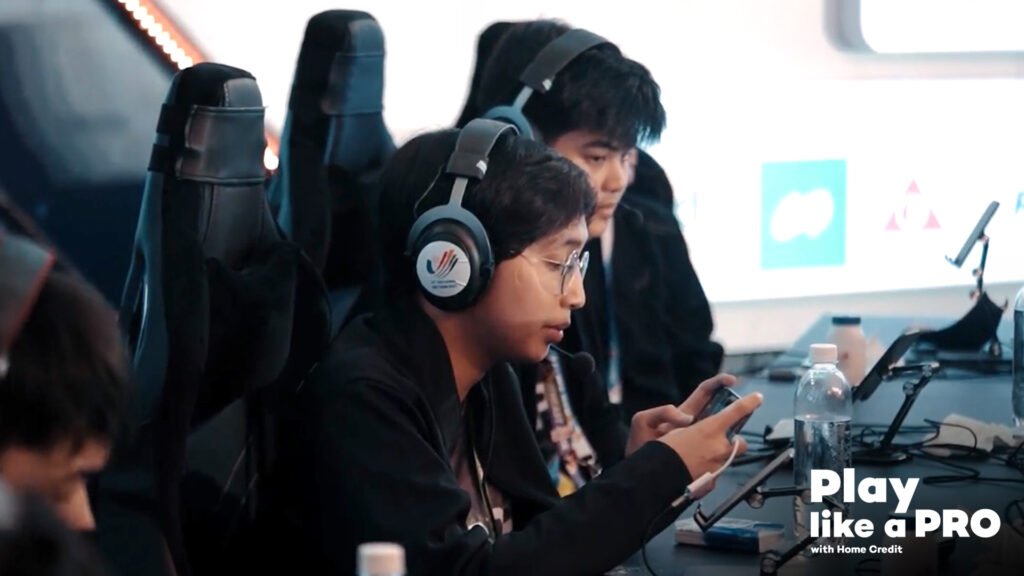 To all aspiring LGBTQ+ esports players, OhMyV33nus shares this piece of advice, "Becoming a professional esports athlete requires intense physical and mental preparations and this sport transcends all those defining factors that we normally see in other sports — height, race, social status, and sexuality is irrelevant in this field. Don't let anyone look down on you just because of your gender or sexuality."
WATCH THE PLAY LIKE A PRO VIDEO HERE
Be the Next PRO Player with Home Credit
To those planning to start their own esports journey, having the gaming gear of your dreams could be the very first step. Home Credit Philippines (HCPH), the country's leading buy now, pay later (BNPL) provider and the official partner of SIBOL, the Philippines' national esports team to the 2022 SEA Games, hopes to inspire more Filipino youth to take this first step towards realizing their esports dreams.
With affordable monthly installments and a wide range of brands to choose from like Samsung, vivo, realme, OPPO, Huawei, and ASUS, Home Credit allows any aspiring esports player to purchase and equip themselves with the best device for their gaming goals. Home Credit also makes its services more accessible to gaming through top gadget stores like MemoXpress, Cell Zone, TechBox, and Silicon Valley as its retail partners.
Regardless if you're an aspiring gamer looking to start an arsenal or an established pro who wants to grab every competitive edge, Home Credit has got you covered!