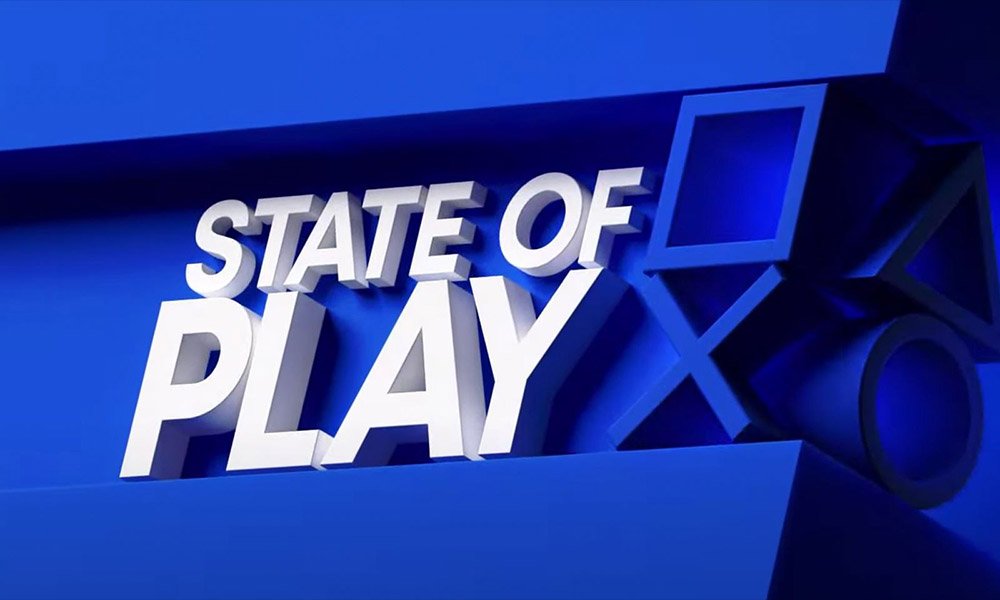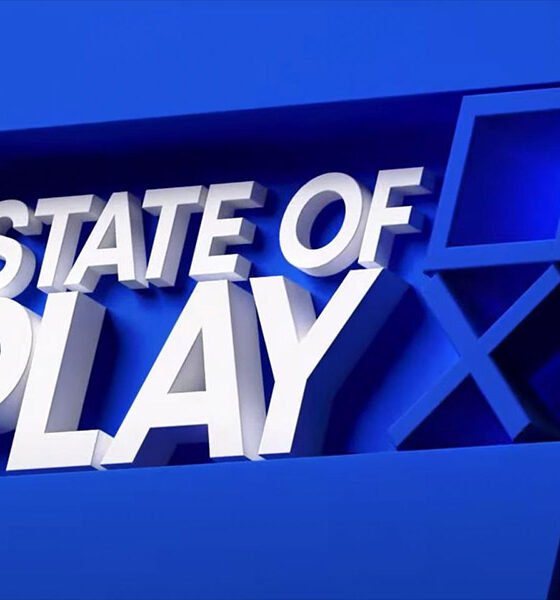 PlayStation State of Play will announce massive game titles
Get ready for 20 minutes of third-party PlayStation games.
Sony has revealed the date of their next State of Play stream. You may watch it on Twitch or YouTube on October 27th at 5 p.m. ET.
It'll be a short broadcast, around 20 minutes, but as we witnessed with Sony's blockbuster presentation in September, these events can pack a punch. The company did not specify which titles will be included, nor did it rule out any possibilities. However, third-party PS4 and PS5 games will be the focus.
Sony promises more information on tomorrow's State of Play about previously announced games, as well as surprises from some of its partners. Let's hope Bethesda and Tango Gameworks' long-awaited Ghostwire: Tokyo gets a concrete release date before next spring.
Forspoken by Square Enix, Strangers of Paradise: Final Fantasy Origins, and Final Fantasy XVI are also set to release in that window, so perhaps Sony will give the exact release date for that game as well. And maybe, just maybe, we'll discover more about the Grand Theft Auto V PS5 version, which is set to release in March.

MSI unveils 12th Gen Intel gaming laptops in the Philippines
A Metaverse-compatible laptop performance!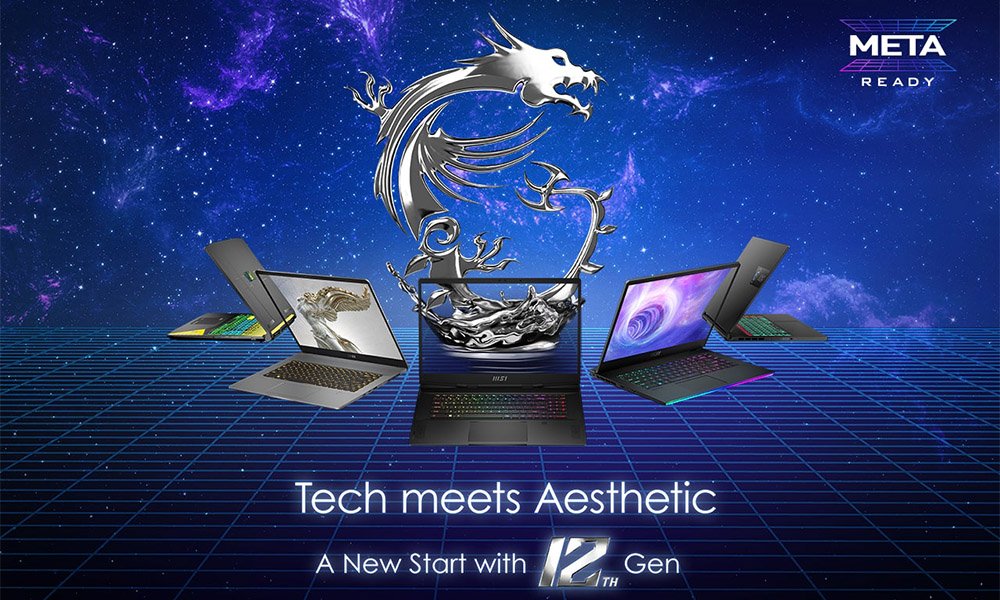 MSI, the innovative computing manufacturer in gaming, creator, and business laptops, proudly reveals its new lineup of laptops equipped with the latest 12th Gen Intel® H series processors. MSI demonstrated its determination and vision for the coming era of the metaverse. The new laptops boasting the Meta-ready logo are equipped with Intel® CoreTM i7 or above processors and NVIDIA GeForce RTX ™ 3070 or above, for anyone who'd like to experience Metaverse-compatible performance.
NVIDIA GeForce RTX laptops are based on the revolutionary Ampere architecture, with 2nd generation RT Cores for ray tracing and 3rd generation Tensor Cores for DLSS and AI.
The new GeForce RTX 3080 Ti Laptop GPU brings the flagship 80 Ti class of GPUs to laptops for the first time. Featuring 16GB of the fastest GDDR6 memory ever shipped in a laptop, the RTX 3080 Ti delivers higher performance than the desktop TITAN RTX. The new GeForce RTX 3070 Ti is up to 70% faster than RTX 2070 SUPER laptops and can deliver 100 frames per second at 1440p resolution.
Additionally, the new 4th generation of Max-Q Technologies, with CPU Optimizer, Rapid Core Scaling, and Battery Boost 2.0, further enhance efficiency, performance, and battery life.
The new gaming laptop lineup features a significant performance improvement over previous models, including up to 30%~45% increase in CPU performance. MSI also added innovations in thermal solutions: the Phase Change Liquid Metal Pad. The MSI-exclusive cooling helps fully release the power of the new 12th Gen Intel processors. It provides a solution that is as efficient as liquid metal, but safer and more reliable.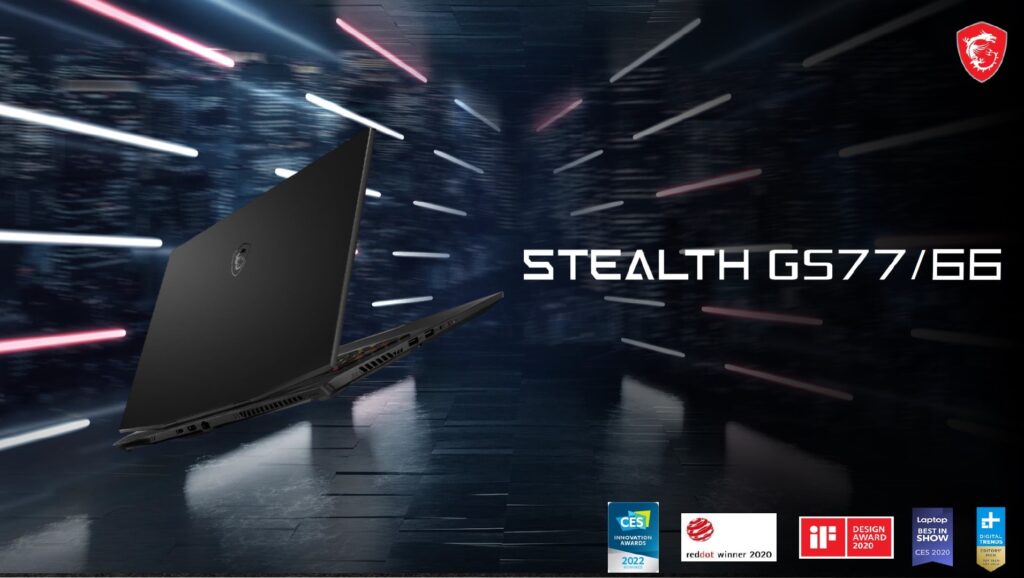 Sleek & Sophisticated – Stealth GS77/66
The award-winning Stealth GS series are lightweight, powerful laptops for gaming and professional use. The GS77/66 comes with a new "core black" color and a more durable zinc alloy hinge. At less than 21mm for Z height, MSI managed to enlarge the touchpad and keycap size for a precise and comfortable typing experience. It is also equipped with six speakers for crisp treble and powerful bass. Business gamers will benefit from the webcam lock switch and support for up to100W PD charging for better security and mobility. For the Philippines, the Stealth GS66 12UG S-086PH and the Stealth GS66 12UG S-011PH will be dropping in the market at the prices of PHP 209,995 and PHP 177,995 respectively.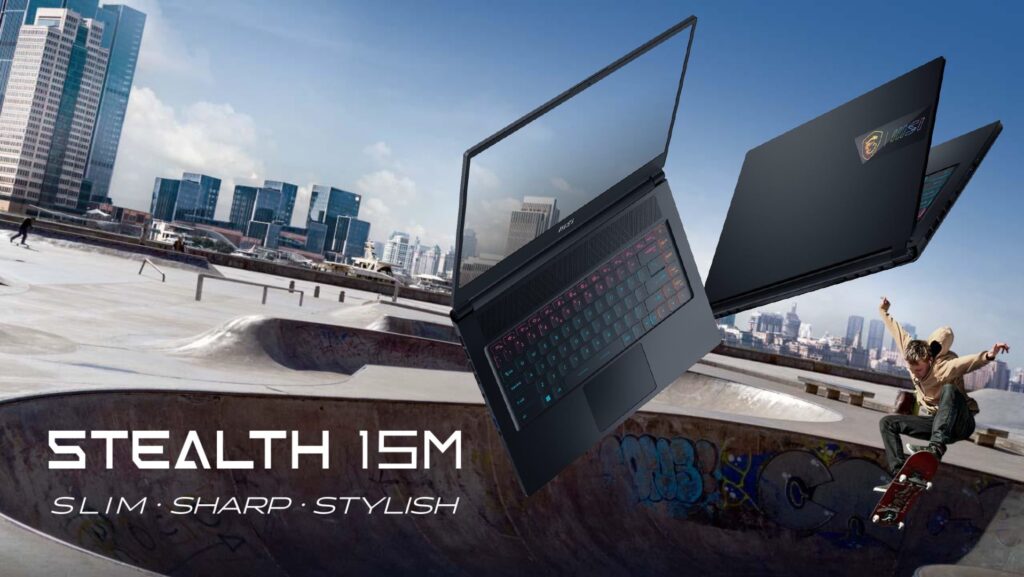 Slim, Sharp & Stylish – Stealth 15M
The Stealth 15M was MSI's inspiration to create for gamers a portable, stylish and powerful laptop. The 15M was made with an aesthetic and urban stylish design in mind to bring a mesh of flair and tech. MSI doesn't joke around with portability when they made the 15M come in at 1.8kg and 18.2mm thin. Slick and chic Filipino gamers can expect this laptop to drop in at PHP 114,995 for their productivity, leisure, and gaming needs.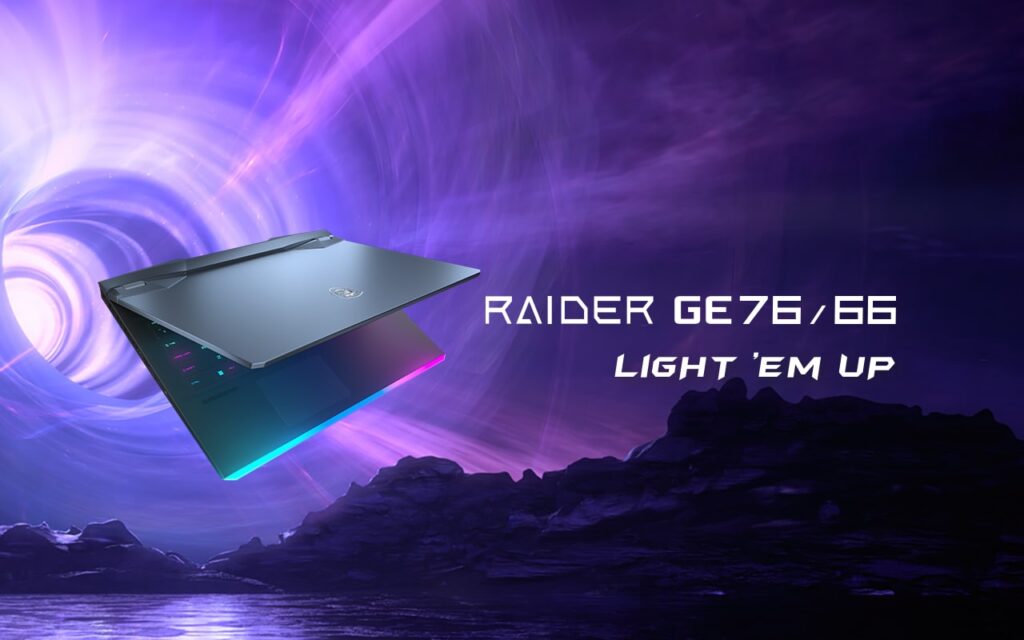 Ultimate Powerhouse – Raider GE76/66
MSI Raider GE series is the real eye-catcher, retaining the panoramic aurora lighting which creates an alluring sci-fi ambiance. The performance is even more astonishing; with the innovative thermal design by MSI, the Raider GE series performance can reach up to a total of 220W with GeForce RTX 3080 Ti via MSI OverBoost. The Phase Change Liquid Metal Pad increases performance by an extra 10%, and with displays up to 4K with the support of Discrete Graphics Mode, gamers will have a fast and smooth experience with the MSI Raider Series. There will be two of MSI's Raider GE series that will be made available in the Philippines. The Raider GE76 12UHS-228PH will be coming in at PHP 272,995 and the Raider GE66 12UGS-020PH will be priced at PHP 172,995.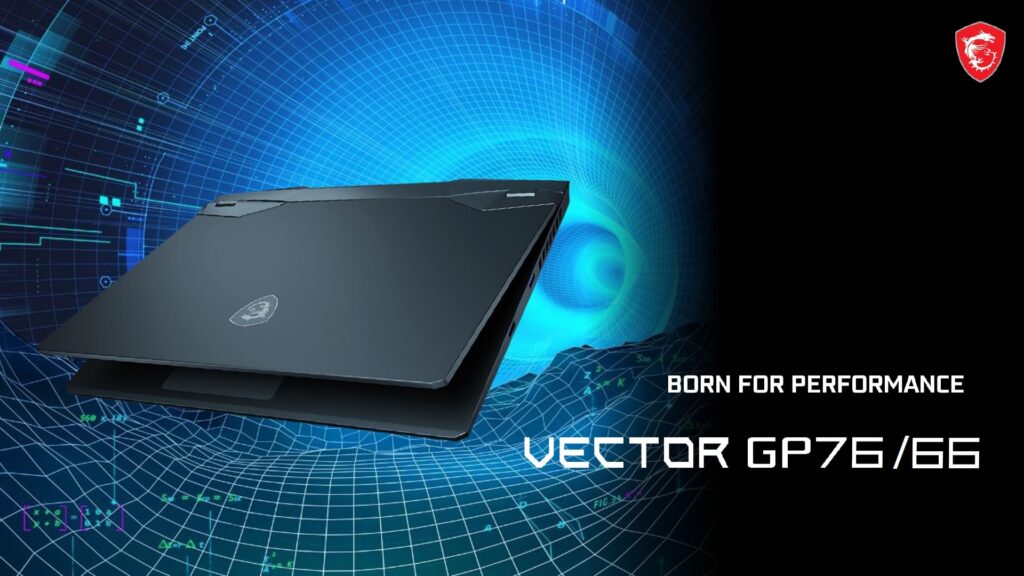 Born for Performance – Vector GP76/66
The Vector GP Series was born with a new concept; the name "Vector" represents MSI's expectation for the GP series to have all the power needed to move forward with a satisfying experience in gaming, engineering, or scientific computing. With Cooler Boost 5 Technology, the Vector's performance can reach up to 210W via MSI OverBoost. MSI's Filipino fans can look forward to the powerful Vector GP76 12UH-088PH to come at PHP 177,995 and the Vector GP66 12UH-095PH at PHP 167,995.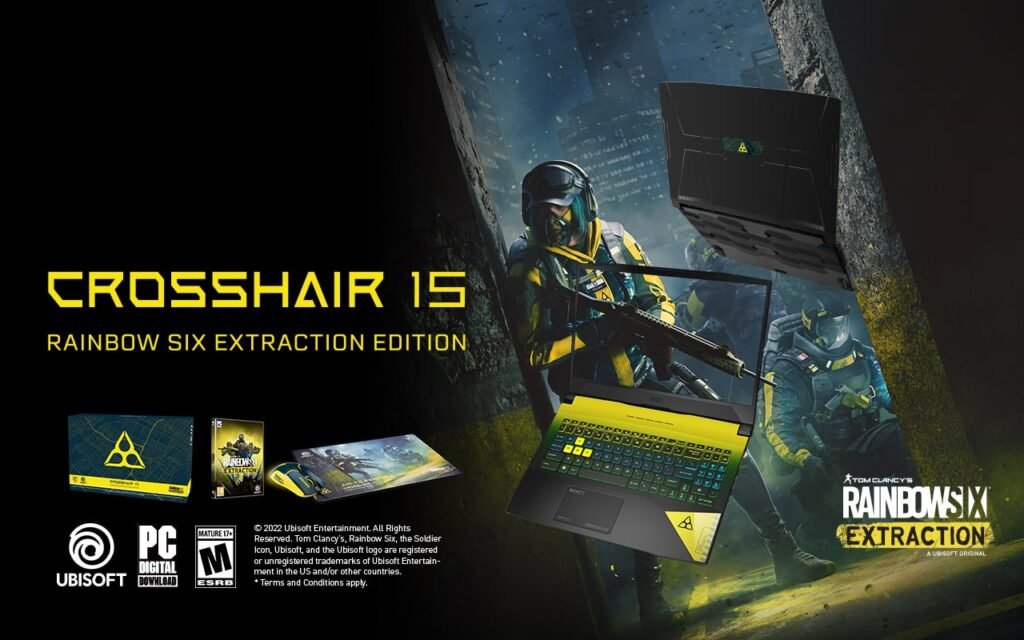 Rainbow Six Extraction Edition – Crosshair 15
The Crosshair GL series is a collaboration between MSI and Ubisoft.  The series features a futuristic design with exclusive sci-fi elements inspired by the feeling and mood of gameplay, and the comes equipped with Intel® CoreTM i9 processors and Cooler Boost 5 Technology.  The graphic performance is at a maximized level – setting the Crosshair series apart from its competition. Crosshair GL Series comes in three variants: Crosshair 15, Crosshair 17, and also the limited edition Crosshair 15 Rainbow Six Extraction Edition that comes with an exclusive bundle pack. Filipino's looking into stylish and powerful laptops will look no further when the Crosshair 15 B12UG SZ-207PH and Crosshair 15 B12UG SZ-206PH drop in the Philippine market. These laptops will be priced at PHP156,995 and PHP 135,995 respectively.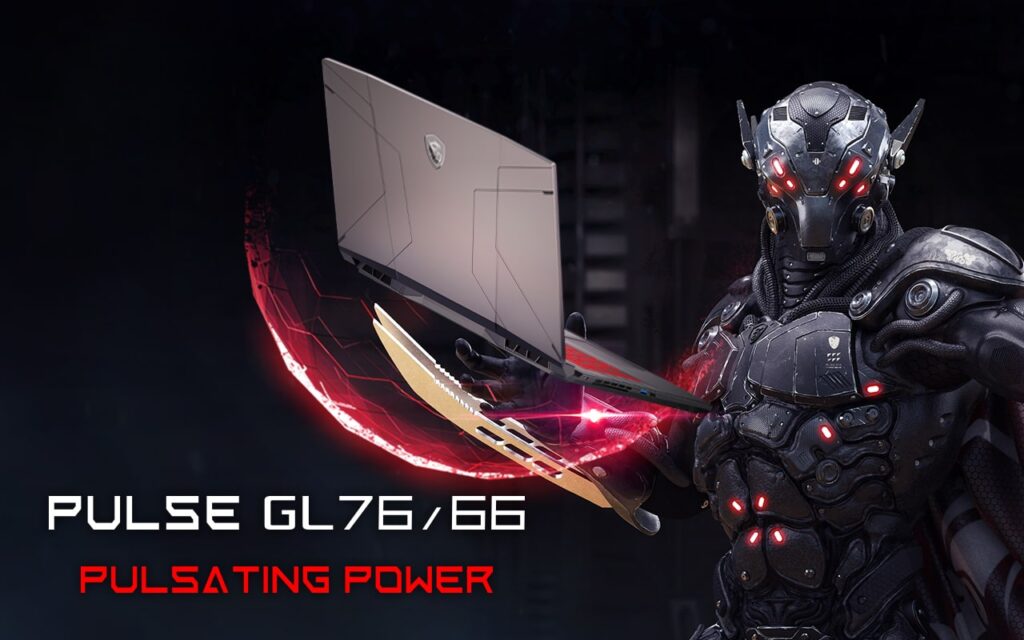 Pulsating Power– Pulse GL66
The MSI Pulse GL66 keeps the design features by Maarten Verhoeven along with the titanium power armor inspired by Pulse energy for the Dragon Army to enhance agility and flexibility. Cooler Boost 5 increases airflow by 15%, even with a 33% reduction of wall thickness. The Pulse GL66 12UEK-028PH will bring innovation and efficiency to the hands of Filipinos. This laptop will be up for grabs in the market at PHP 114,995.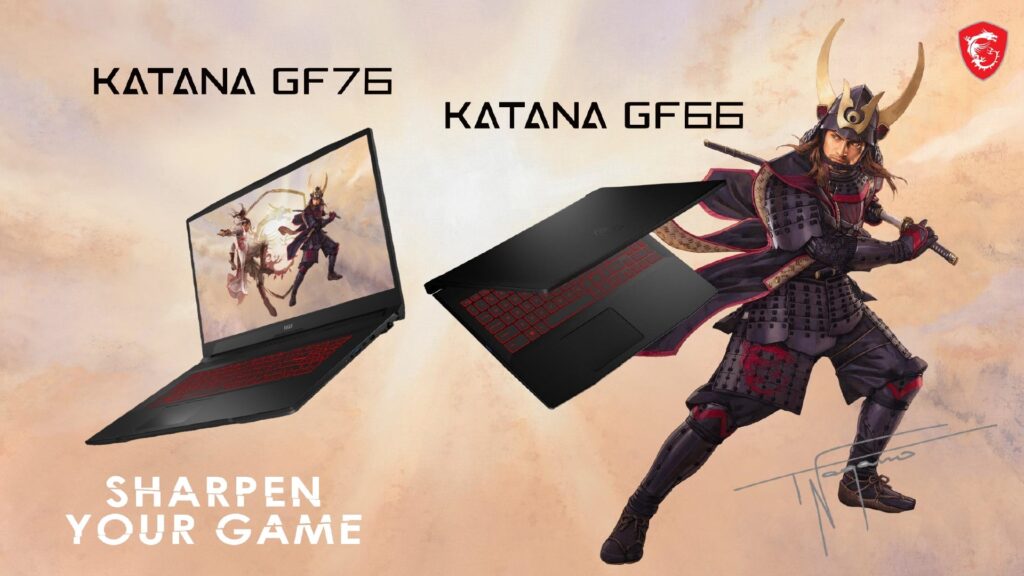 Sharpen Your Game – Katana GF66
The MSI Katana series are set to help gamers succeed with a comfortable key travel at 1.7mm and Cooler Boost 5. The Philippine market can most likely expect and be excited about the famous Katana GF66 12UGS-269PH to be dropping in the country. They can expect the slick and thin laptop to come at PHP 125,995.
Sony expects Activision games to stay multiplatform
The future of Call of Duty on PlayStation is still up in the air.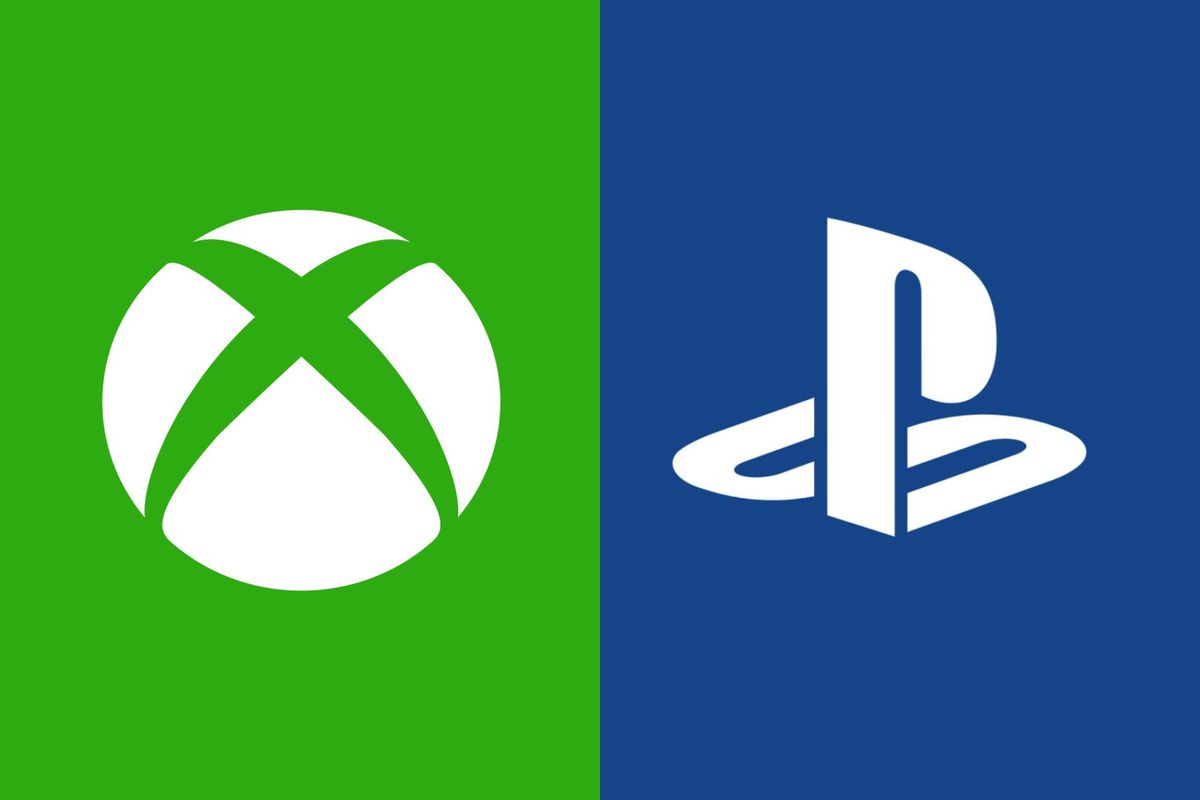 Sony has reacted to Microsoft's bombshell offer to buy Activision Blizzard by speculating on what this could mean for future PlayStation titles such as Call of Duty. "We anticipate Microsoft to honor contractual agreements and continue to make Activision games multiplatform," a spokeswoman for Activision told The Wall Street Journal.
The wording of that remark isn't really clear. It's understandable that Sony would expect Microsoft to honor any existing contractual arrangements relating to PlayStation titles, as it did when Sony's PS5 platform exclusive Deathloop was released following Microsoft's acquisition of publisher Bethesda Softworks. Microsoft will be able to pursue Xbox exclusivity for the various titles it is purchasing once existing deals expire.
The primary point is Call of Duty. Although the Call of Duty brand is highly successful on both Xbox and PlayStation, Sony has had a marketing partnership with Activision for more than five years. During Sony's E3 2015 press conference, former PlayStation CEO Andrew House declared, "PlayStation is the new home of Call of Duty." In November, Sony stated that Call of Duty: Black Ops Cold War was the second most popular PS5 game in 2021, trailing only Fortnite. According to NPD, Call of Duty also grabbed both of the top rankings for US game sales for the entire year of 2021, demonstrating its clout in the market.
Sony will have no control over Call of Duty's long-term future on PlayStation after Microsoft's Activision Blizzard acquisition concludes. Starfield became an Xbox and PC exclusive as a result of Microsoft's Bethesda acquisition, and Microsoft Gaming CEO Phil Spencer has hinted that The Elder Scrolls VI will be an Xbox exclusive as well.
"Activision Blizzard games are appreciated on a multitude of platforms," Spencer stated earlier this week. "We aim to continue to support those communities moving forward." It's easy to envision a scenario in which Microsoft keeps Call of Duty: Warzone on several platforms, but all future Call of Duty games are exclusive to the Xbox One. After all, Microsoft isn't going to keep spending $68.7 billion on PlayStation games indefinitely.
Razer is working on a Nintendo Switch competitor
Will this be a "Switch Killer"?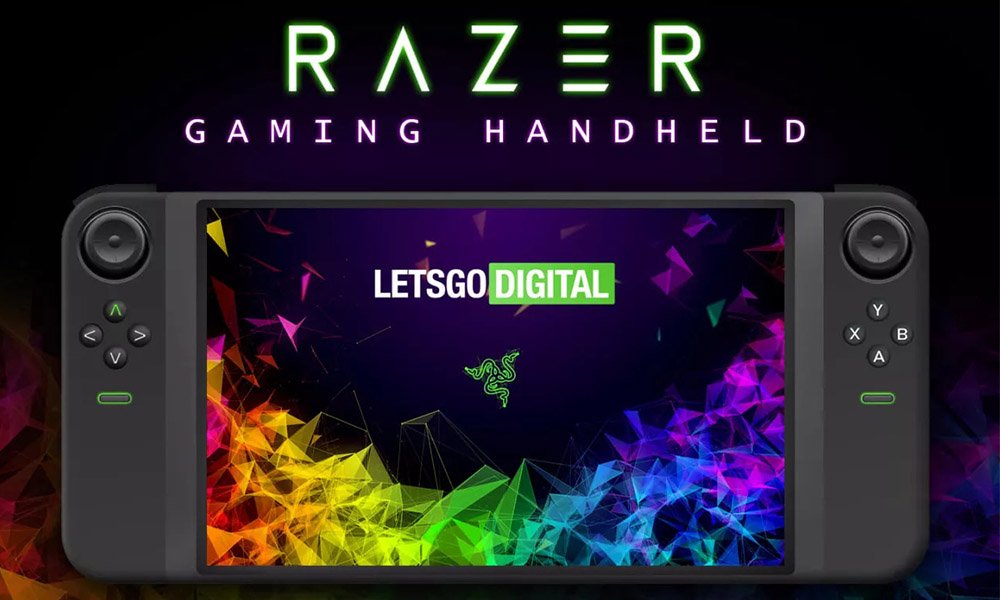 Razer is developing a handheld gaming device that resembles the Nintendo Switch. That is, according to a recent patent application that shows a computer with a large touchscreen and two detachable control modules on either side. Depending on whether the handheld is being used to rip up the competitors in Fortnite: Battle Royale or to watch a movie on Netflix, these may slide on and off.
The patent documentation, which was discovered by LetsGoDigital, defines the technology as a "mobile device" with a detachable controller attached on either side. Without controllers, we don't know how big the primary screen-and-computing module will be. The Razer, on the other hand, appears to be significantly larger than the Nintendo Switch, which has a small 8.2-inch screen, thus we expect it to be around 10 inches.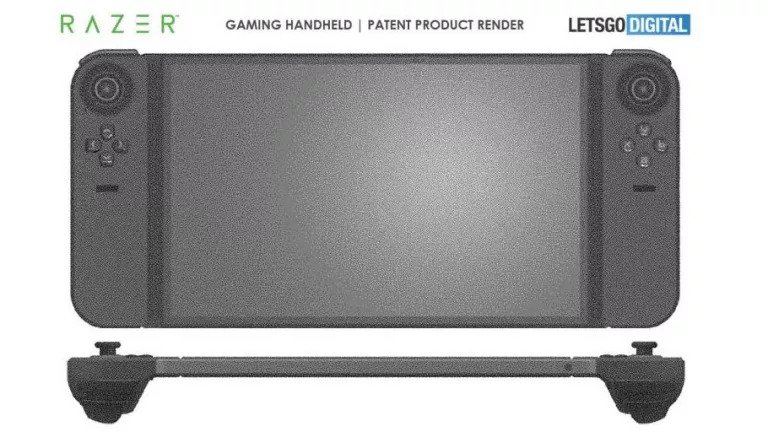 Razer Handheld Specs
At a glance, here are the Razer handheld specifications:
The Razer handheld will run on Android
120hz + HDR OLED screen
6,000 mAh battery
Snapdragon g3x silicon
5g mmWave support
Full haptic feedback
1080p front facing camera and 8k rear camera with HDR video recording, 18-bit colour
The system will mainly be advertised as a streaming handheld console
Unfortunately, no information on when the mystery Razer handheld device will be available for purchase, or what it will be called when it does. In fact, there's no certainty it'll ever be released. Razer files patents on the technology it's working on behind the scenes on a regular basis, but only a small percentage of them actually make it to market. So think of this as a hint of what's to come, rather than a promise.