It was just a matter of time for Funko to join the "Squid Game" craze as a pop culture champion. And, lo and behold, the American collectibles company has just launched a new line starring one of Netflix's most popular series.
The line's mini versions of Players 456 (Seong Gi-hun), 218 (Cho Sang-woo), 001 (Oh Il-nam), 067 (Kang Sae-byeok), and 199 (Abdul Ali), as well as the masked guards in Japanese chibi style, continue to entertain "Squid Game" fans.
The Hwang Dong-hyuk series, which debuted in September, pitted 456 people against each other in a series of children's activities that were far from kid-friendly, with the winner taking home a hefty cash prize of 45.6 billion Won. If you've finished binge-watching the series, these vinyl figurines provide a fresh way to experience the show's biggest moments, even allowing you to be the game's genius and determine "who will be in your winner's circle."
Preorders for the "Squid Game" line are currently open on Walmart and Amazon, with retail availability expected in 2022. Check out the Funko Pops "Squid Game" below.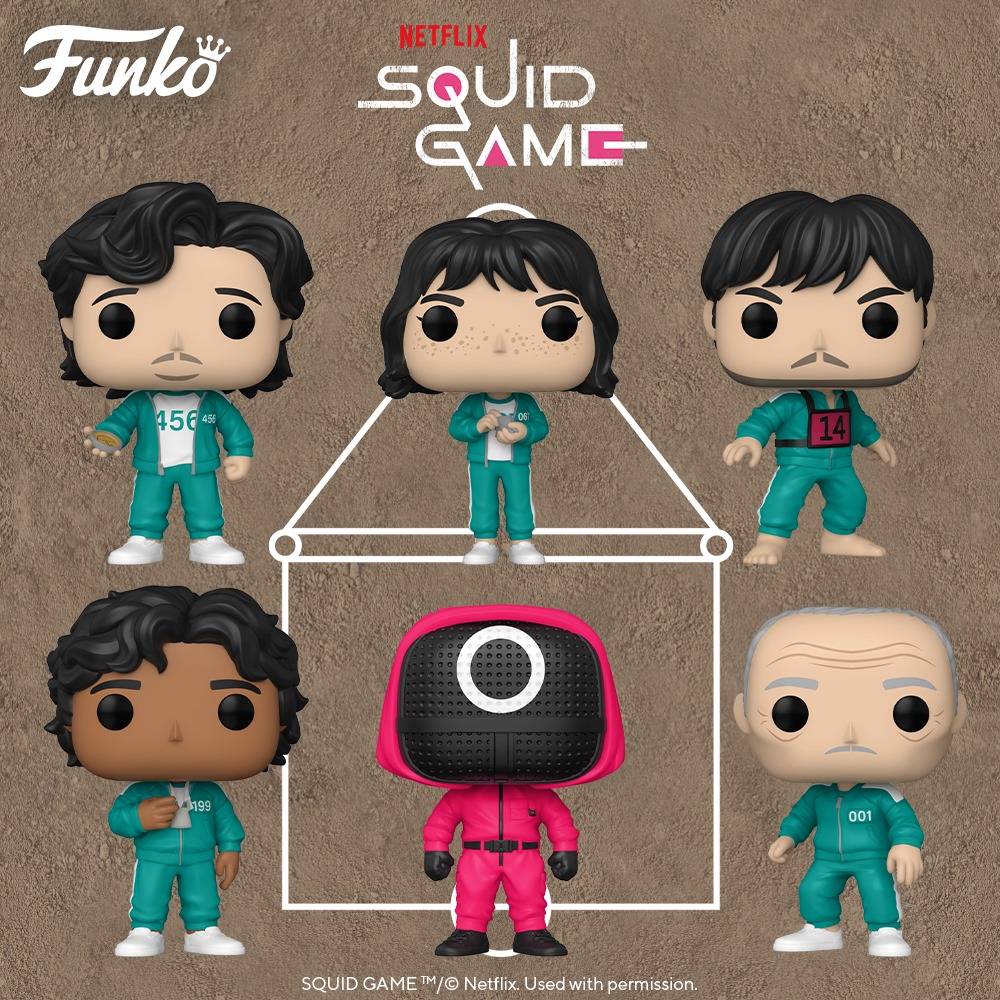 Starting today, all of the figures listed above are available for preorder on Walmart or Amazon.
But hold on! There's more! A triangle-masked soldier is available only on the Funko website, and a square-masked manager is available exclusively at Walmart to round out your set.

Reasons why it's time to take Galaxy Z Fold3's display seriously
Arguably one of the best smartphone displays in its form factor.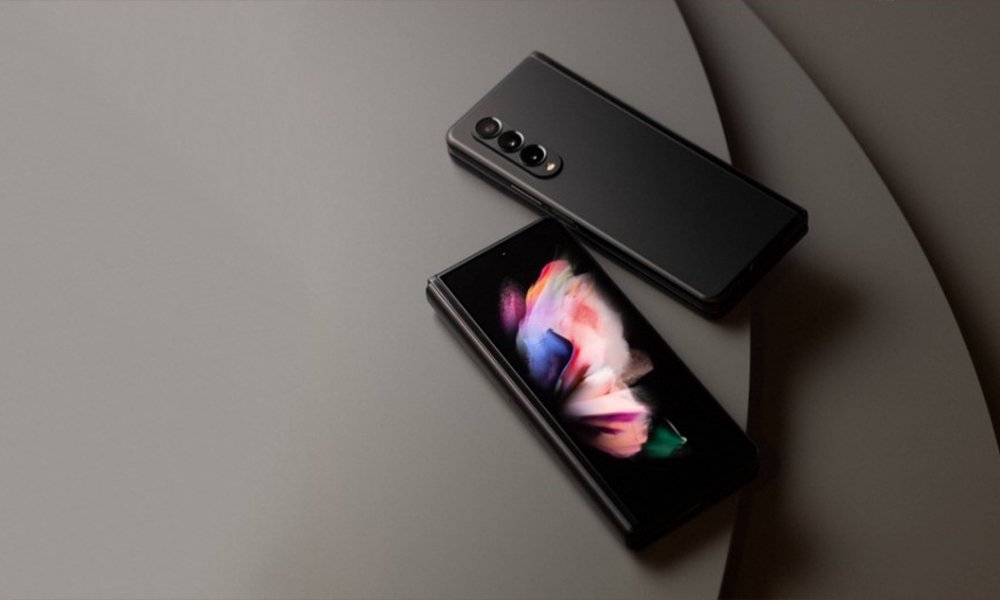 Samsung's foldable devices provide more space for users to work and play. The Galaxy Z Fold3 5G's main screen expands the canvas even further, delivering a range of unique entertainment and productivity features that take the foldable smartphone experience to the next level.
Featuring a 7.6-inch Dynamic AMOLED 2X Infinity Flex Display, the Galaxy Z Fold3 5G offers rich and immersive viewing and gaming experiences to enjoy no matter where users are. Equipped with versatile multitasking features, the device empowers them to get more done on the go. Plus, it gives peace of mind throughout the day with its improved durability.
On top of the camera hole, the business has placed the bare minimum of pixels. The new display, according to Samsung, is 29% brighter while using less energy. On both the main and cover panels, the display now has a 120Hz adaptive refresh rate.
The Z Fold 3 is slightly smaller than its predecessor when folded, measuring 16mm on the folding edge and 14.4mm on the opposite end, but that's still not particularly slim by today's standards. In this 'regular phone' configuration, it's a large wedge to hold.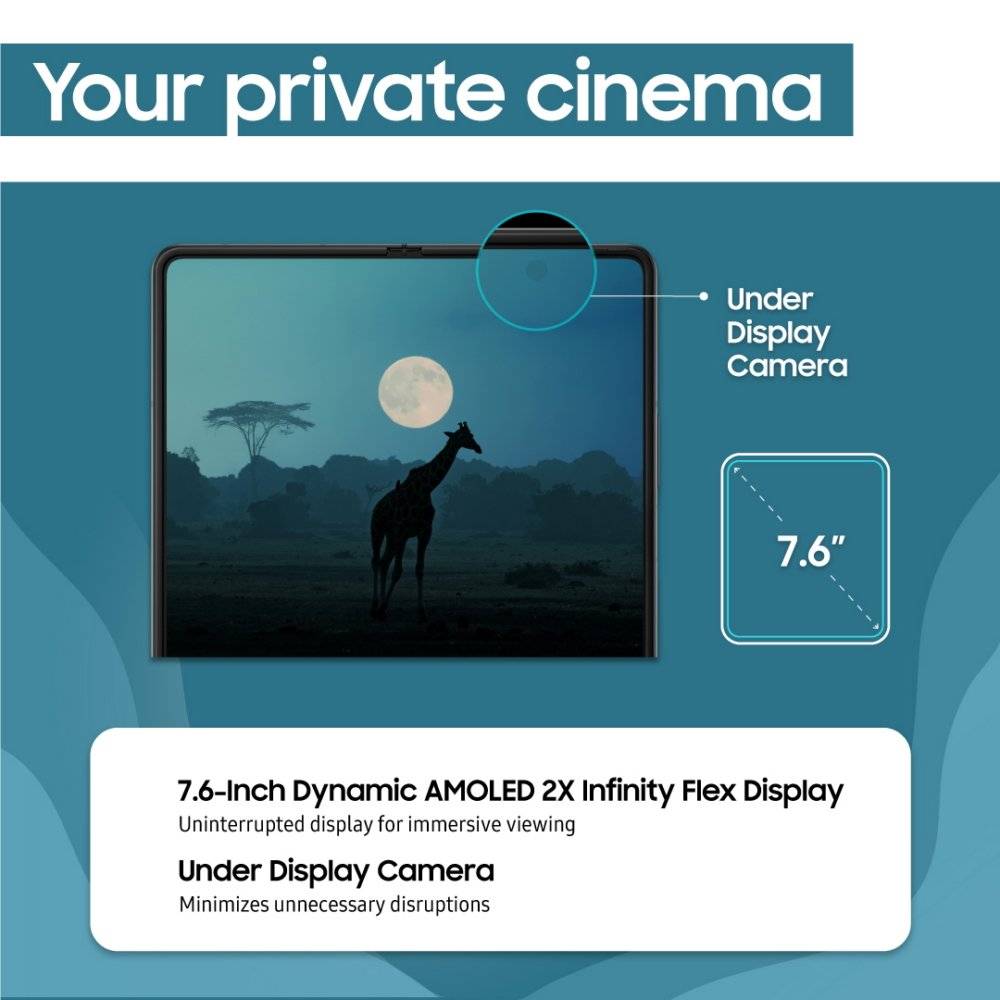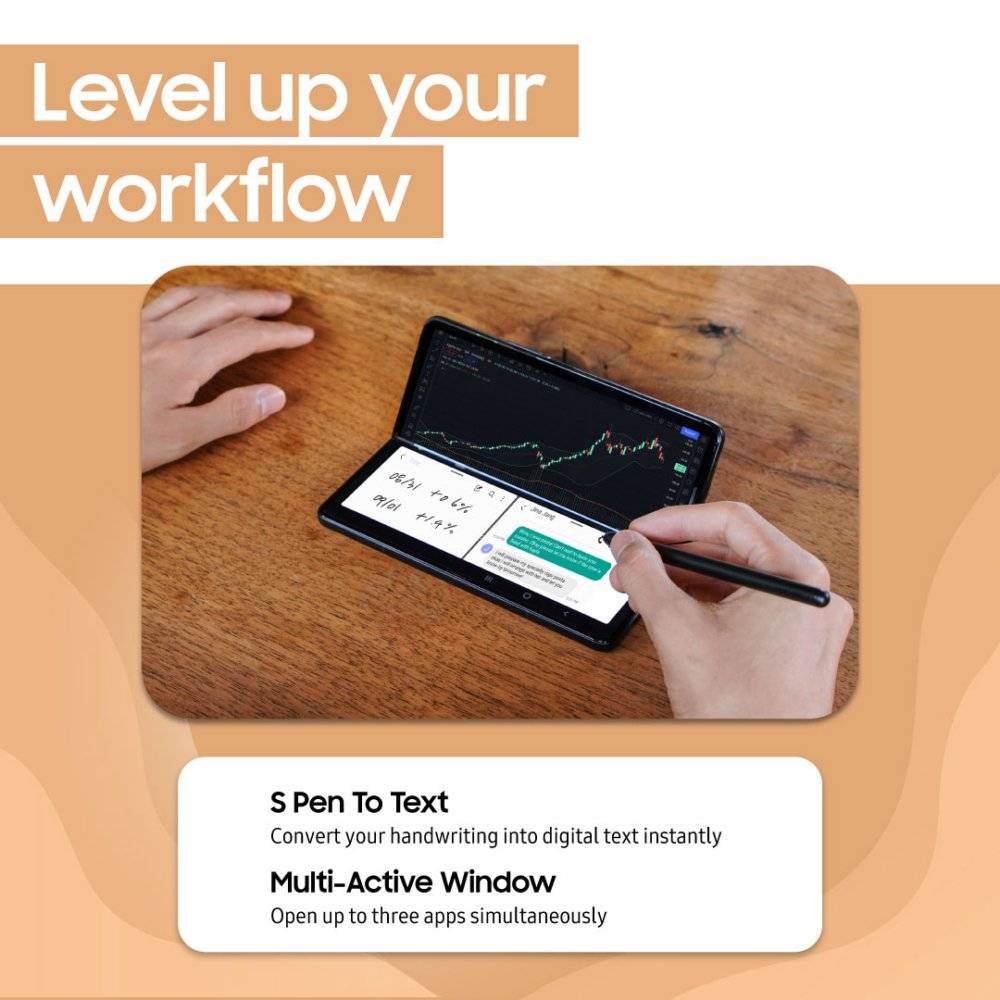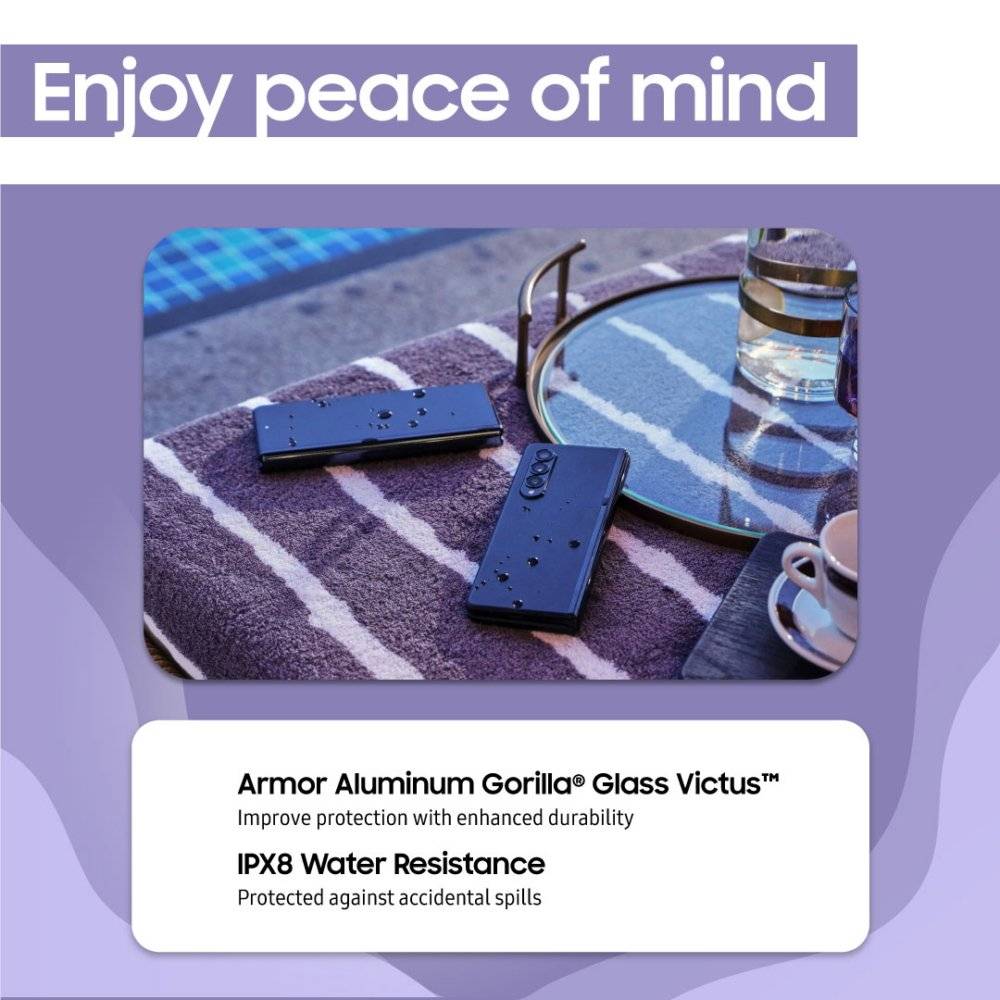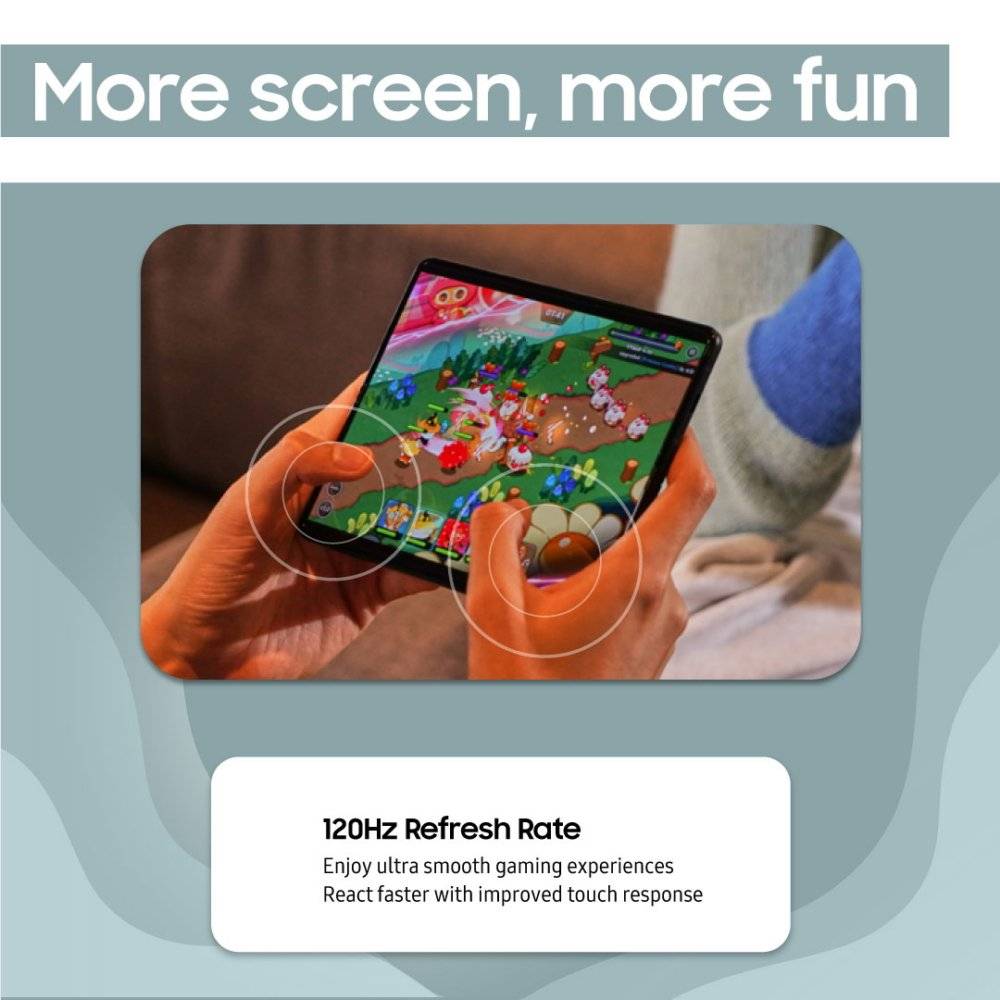 #GalaxyZFold3 5G - Image 4
The Galaxy Z Fold3 5G's display is more than just massive. It is crafted for users to unfold new ways of working, wherever they are. The device is now available in the Philippines for Php 87,990 SRP for the 256GB variant and Php 95,990 SRP for the 512GB variant in Phantom Black, Phantom Silver, and Phantom Green colorways.
Ready to make the switch? Get the Galaxy Z Fold3 5G for as low as Php 3,666.25/month at 0% for up to 24 months, or pay the first installment next year with BDO credit cards. Visit the nearest #Samsung Experience Stores or Authorized Stores, or go to samsung.com/ph to get one now!
For more information about the Galaxy Z Fold3 5G, visit Samsung's website.
Shopee introduces brand ambassadors for 12.12 Big Christmas Sale
Dingdong and Zia Dantes are the latest addition to its roster of brand ambassadors.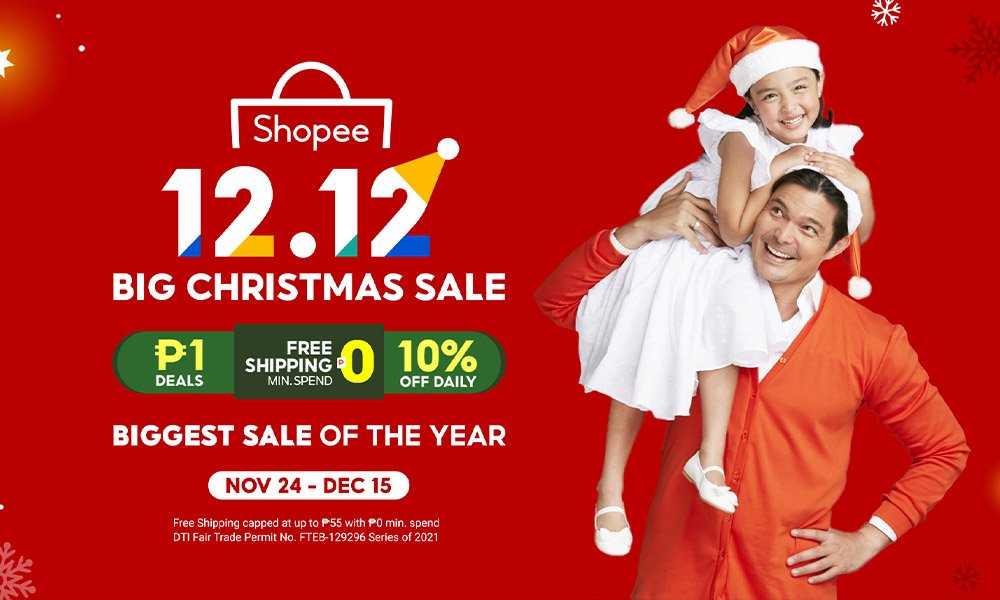 Shopee, the leading e-commerce platform in Southeast Asia and Taiwan, closes the year with its annual 12.12 Big Christmas Sale, the most joyful year-end celebration in the region. 12.12 is set to bring a smile to users as they shop from the widest variety of products to reward themselves and their loved ones during the happiest time of the year. Through the 12.12 Big Christmas Sale, shoppers can also spread the holiday cheer to their favorite local businesses, with 2 times more items sold by local businesses this year.
Users can look forward to a delightful celebration throughout the festive season. In the past year, Shopee has brought fun to users with exciting giveaways and exclusive content, recording over 13 billion engagements and views across its social media channels.
This 12.12, users can expect even more entertainment and engagement with a brand-new commercial featuring international superstar Jackie Chan and performances by popular K-Pop group Tomorrow X Together. To get into the Pinoy family spirit of the holidays, Shopee also welcomes first-ever celebrity father-and-daughter brand ambassadors, Dingdong and Zia Dantes.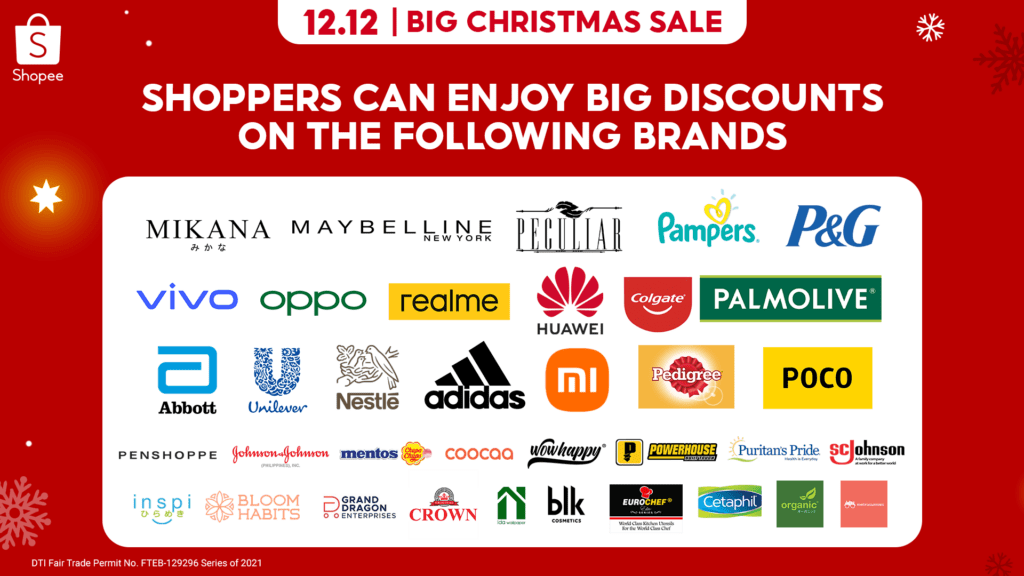 1. Celebrating the happiest time of the year with the best deals
As shoppers hunt for the best gifts, Shopee is thrilled to bring users the most exciting deals this 12.12. These include:
The best promotions: Shoppers can enjoy the best deals for all their gifting needs with deals such as free shipping with no minimum spend, ₱1 Deals, and 10% off daily.
Big discounts: They can also get discounts up to 90% off on the biggest Shopee Mall brands:
2. Celebrating the holidays with entertainment for the whole family
Users can also expect non-stop entertainment from today until the big finale on December 12. Highlights include:
Fun-filled 12.12 TV Special: Filipinos can tune in to GMA 7 and Shopee Live this December 12, 10:30pm, to catch Tomorrow X Together, Korea's hottest rising boy group, grace the stage with a very special performance. Celebrities such as Michael V, Ysabel Ortega, Kate Valdez, Rayver Cruz, Julie Ann Jose, and Andrea Torres will also join host Willie Revillame for a fun and star-studded evening.
Entertaining content from Shopee's newest brand ambassadors: Fans can catchDingdong and Zia's festive new TV commercial, which features the beloved Pinoy Christmas tradition bunutan ng pera, on local TV networks and on Shopee's official Facebook and YouTube accounts. Users can also check out Shopee's YouTube and Tiktok accounts for heartwarming videos featuring Dingdong and Zia, wherein they recreate social media challenges, go shopping on Shopee, and more.
Exciting games and contests: Users can win voucher giveaways by joining Dingdong- and Zia-themed games and contests on Shopee's official Facebook, Twitter, and Instagram accounts. From December 1-12, users can win a total of ₱12,000,000 in prizes from their favorite local celebrities, including Dingdong and Zia, by playing Shopee Celebrity Pamasko on the app. Users simply have to tap on the angpao to win a prize from the celebrity of the day.
3. Celebrating local businesses and culture
Local businesses represent a significant part of local culture and as the need for digitalization increases, Shopee is committed to supporting these sellers and helping them thrive:
Shopee Celebrates Local: Shopee launches 'Shopee Celebrates Local,' a special contest to share and promote beloved local sellers. Users can read their stories on the #TatakPinoy page and on Shopee's social media channels, and vote for their favorites until December 5. Winning sellers stand to win prizes they can use for their businesses, while users stand to win Shopee vouchers. Through the Tatak Pinoy page, users can also enjoy exclusive deals when supporting these sellers.
4. Celebrating wider communities
Through 12.12, Shopee will continue to uplift local communities through its platform. In the spirit of Christmas, Shopee launches the Frontliner Holiday Package to show gratitude for local heroes. Starting December 10, front-liners can avail of this package, which includes vouchers they can use for their holiday celebrations.
For more information about Shopee 12.12 Big Christmas Sale, click here.
Spotify is testing with a TikTok-style video feed in its app
Spotify will soon feature short vertical clips similar to TikTok.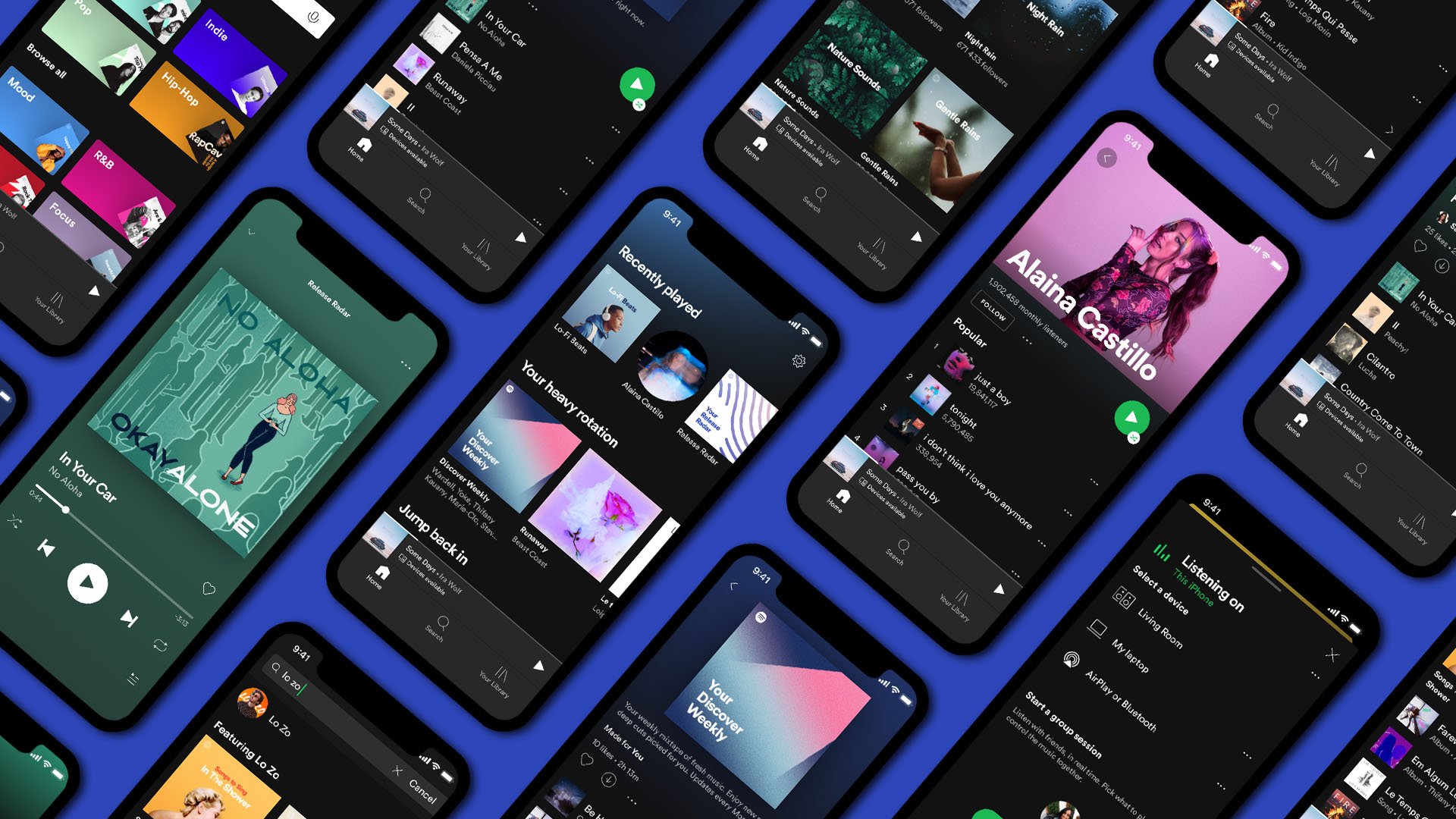 Short vertical clips with iconic music playing in the background helped TikTok become a billion-dollar company. Spotify, the music streaming service, appears to be exploring a feature that displays a feed of vertical videos, emulating an empire that other digital businesses want to mimic.
Discover is the name of the functionality, which was discovered by Chris Messina in a Spotify TestFlight build (TestFlight is the iOS way for developers to release beta versions). In the app's UI, there's a new tab called Discover.
Users may navigate through clips by swiping vertically, and they can like a clip by pressing the heart button, a rather familiar design that clearly takes inspiration from TikTok.
When TechCrunch inquired about the Discover function, Spotify was terse, merely stating that it is a test to determine if the concept has any validity, implying that Discover may be scrapped before a wider rollout. Alternatively, if it proves to be popular, it could be made available to all users in a future update.
Spotify isn't afraid to steal concepts from other businesses. Greenroom, a competitor to Clubhouse, was recently created, and it was also testing a Stories feature in January. Though it is far from alone in this, see, for example, Clubhouse is also a competitor of Twitter's Spaces. Users may swipe vertically to explore between the clips and tap the heart icon to like a clip, a rather familiar layout that clearly takes inspiration from TikTok.