It was just a matter of time for Funko to join the "Squid Game" craze as a pop culture champion. And, lo and behold, the American collectibles company has just launched a new line starring one of Netflix's most popular series.
The line's mini versions of Players 456 (Seong Gi-hun), 218 (Cho Sang-woo), 001 (Oh Il-nam), 067 (Kang Sae-byeok), and 199 (Abdul Ali), as well as the masked guards in Japanese chibi style, continue to entertain "Squid Game" fans.
The Hwang Dong-hyuk series, which debuted in September, pitted 456 people against each other in a series of children's activities that were far from kid-friendly, with the winner taking home a hefty cash prize of 45.6 billion Won. If you've finished binge-watching the series, these vinyl figurines provide a fresh way to experience the show's biggest moments, even allowing you to be the game's genius and determine "who will be in your winner's circle."
Preorders for the "Squid Game" line are currently open on Walmart and Amazon, with retail availability expected in 2022. Check out the Funko Pops "Squid Game" below.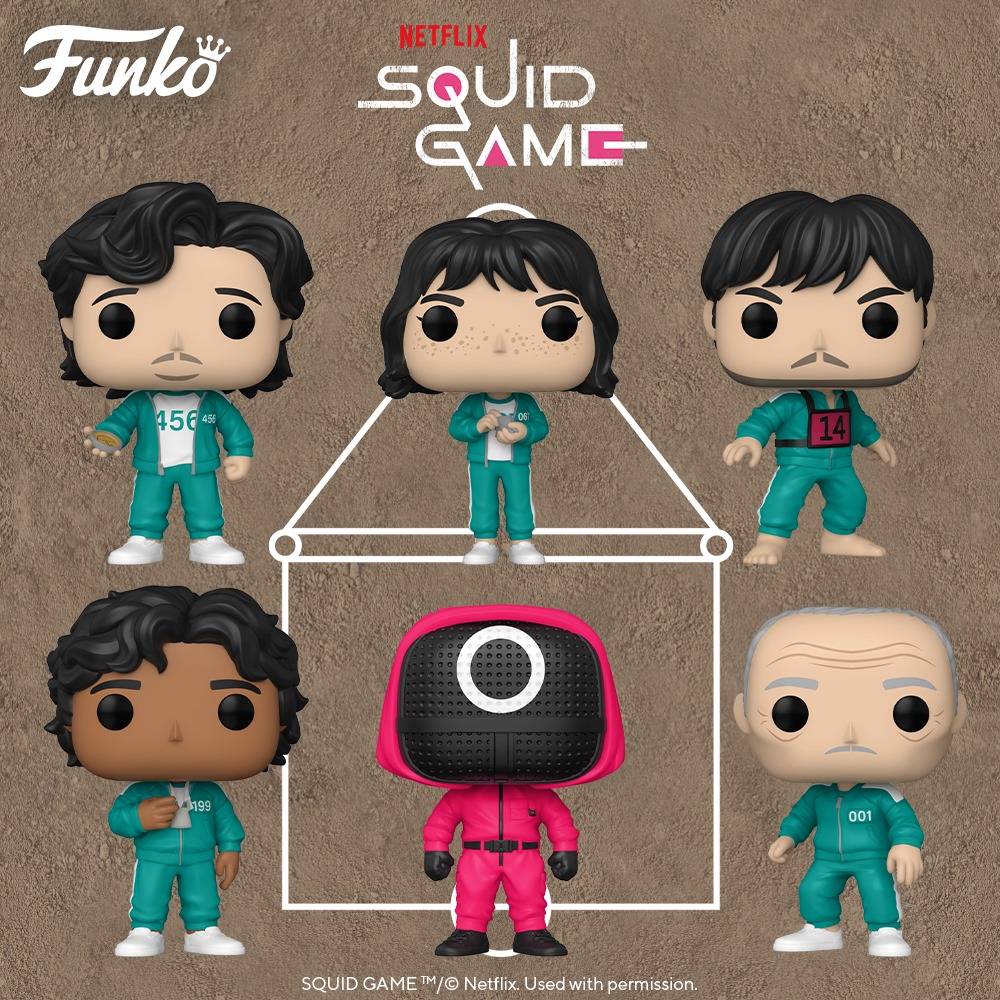 Starting today, all of the figures listed above are available for preorder on Walmart or Amazon.
But hold on! There's more! A triangle-masked soldier is available only on the Funko website, and a square-masked manager is available exclusively at Walmart to round out your set.