Oppo's first foldable smartphone has been speculated for a long time, and it was always expected to release this year. While it didn't launch in the first half of 2021 as some rumors suggested, it appears to be on schedule to do so by the end of the year.
In fact, according to the most recent rumor out of China, the foldable should be unveiled in November. It will reportedly include an 8-inch foldable internal display with a 120 Hz refresh rate and LTPO technology, implying that it will be manufactured by Samsung. The phone will be powered by the Qualcomm Snapdragon 888, which is an odd choice given the timing: the successor to the 888 is expected to be introduced in December, with one or two phones for the Chinese market using it already being made official by the end of the year.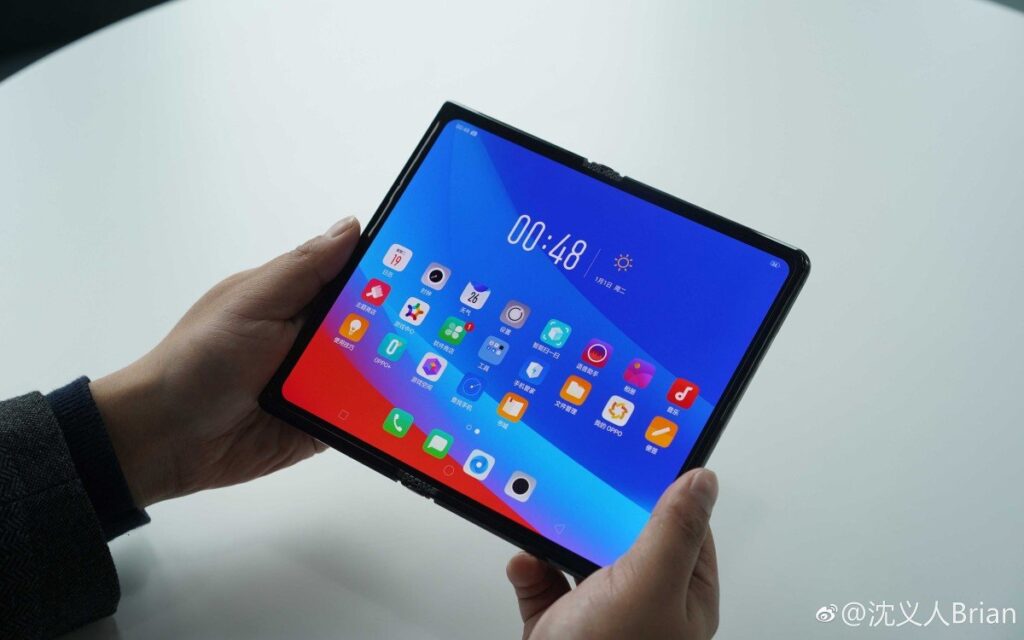 Meanwhile, the source of today's rumor also suggests that Oppo first tablet will be expensive, which isn't surprising. We should also emphasize that no word has been given on whether or not this device would be made available worldwide. It's safe to presume it'll be available in China, but we'll have to wait and see if, like Xiaomi's Mix 4, it'll be limited to that region or have a wider distribution.
According to previous speculations, the Oppo foldable will include a 50 MP main back camera with Sony's IMX766 sensor, a 32 MP front camera, and a side-mounted fingerprint sensor.