Samsung released three Galaxy Tab S7 series Android tablets, and reports suggest that three successors will be released in 2022, each with enhanced specs and a massive 14.6-inch AMOLED screen on the Galaxy Tab S8 Ultra model. Now, OnLeaks and Zouton US have teamed up to give us our first glimpse at the Galaxy Tab S8 in silver, which is the smallest at 11 inches.
The Tab S8 has tiny uniform bezels on the front around its alleged 11-inch 120 Hz LCD and a flat back and sides, identical to its predecessor. The cutouts for the antenna lines around the rear are identical to those on the Tab S7, as is the magnetic strip for charging the S Pen and the dual 13MP and 5MP cameras.
The power button is reported to contain an actual fingerprint scanner. The significant upgrades should happen beneath the hood, where the new slate is rumored to use the Snapdragon 888 or possibly it's a replacement, the Snapdragon 899, though there's still no word on that.
Samsung is likely to unveil the Galaxy Tab S8 series in January or February 2022, with the entry-level 11-inch device costing roughly $840.

iPad Air 5 (2022) is now official, featuring Centerstage and more
Learn everything there is to know about Apple's newest iPad Air model.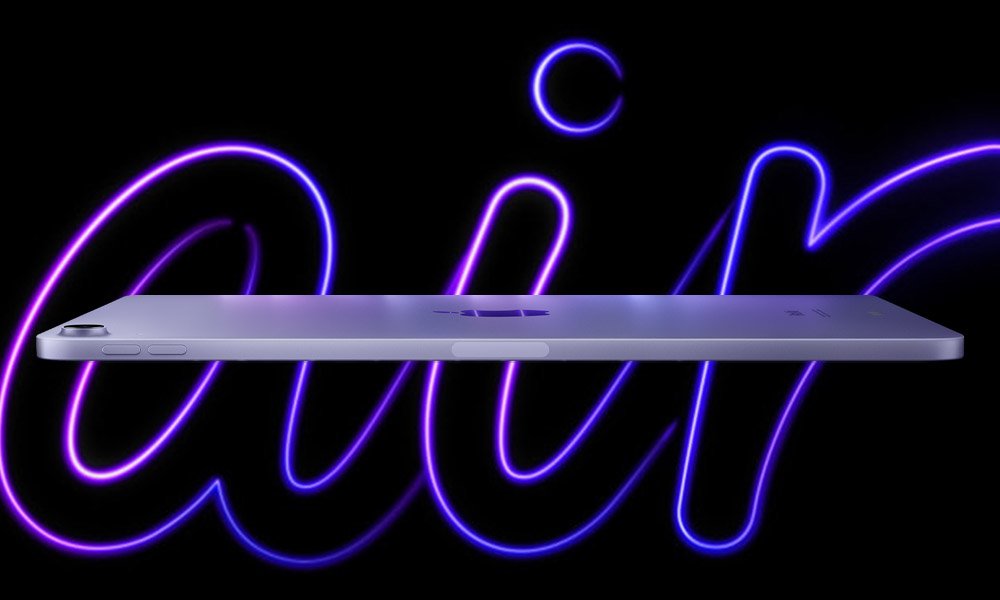 Today's Apple event featured the unveiling of a brand new iPad Air alongside the new iPhone SE, as expected. Apple's mid-range tablet sits comfortably between the less expensive iPad and the more expensive iPad Pro devices.
While everyone expected the iPad Air 5 to get the A15 Bionic chip that powers the iPhone 13 and iPad mini 6, Apple stunned everyone by revealing the iPad Air 5 with the M1 chip.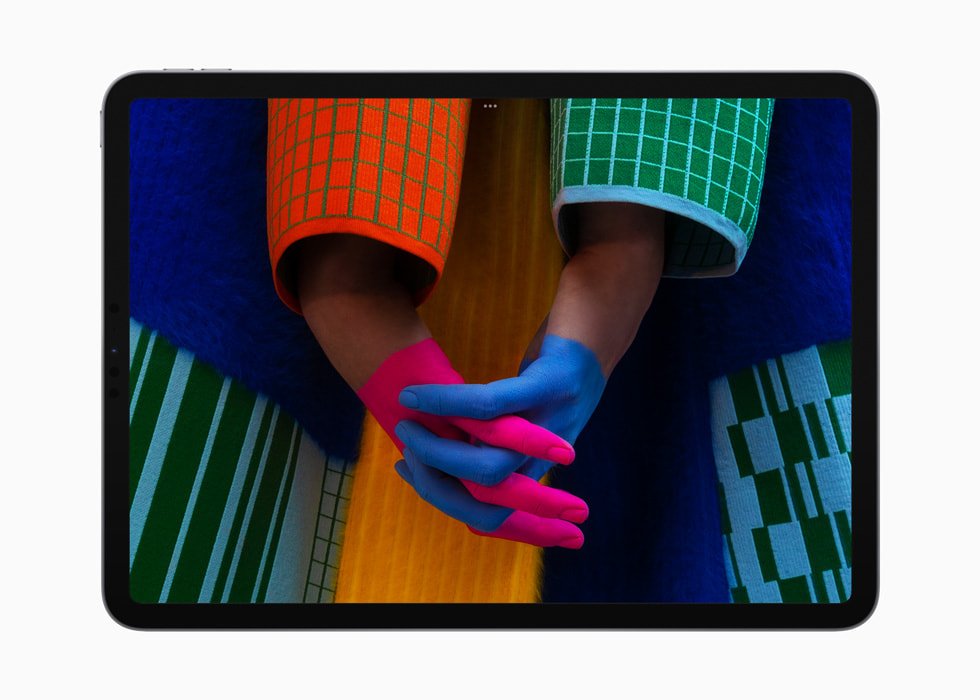 According to Apple, upgrading to M1 results in a 60% improvement in CPU performance and a two-fold gain in graphics performance.
The processor, which was originally introduced in the 2020 Mac models, is extremely powerful and efficient. Given that the top-end chip is now in the mid-tier iPad, it will be fascinating to see how many potential iPad Pro purchasers will instead opt for the iPad Air.
A new feature called 'Center Stage'
Center Stage was one of the most enjoyable iPad features to debut in 2021, so it's fantastic to see it make its way to the iPad Air right away.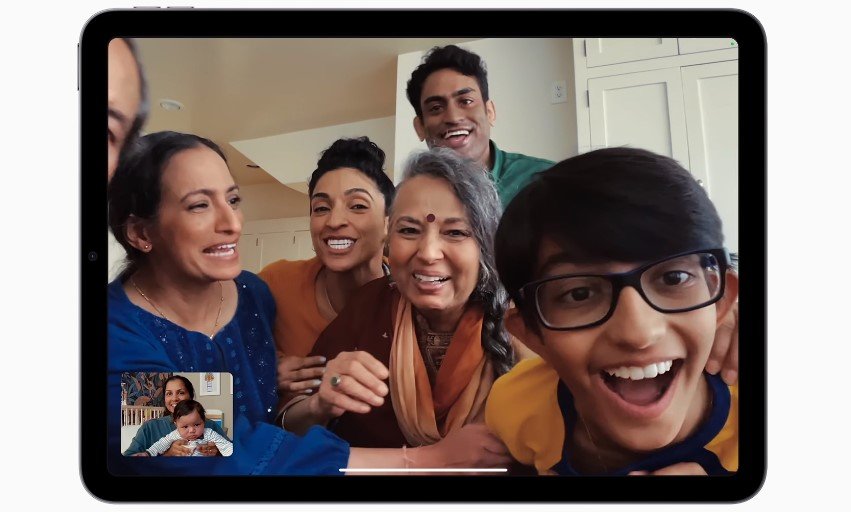 Center Stage keeps you, and anybody else with you, in the frame during video chats using a combination of machine learning software smarts and 12MP Ultra-Wide camera hardware. As a result, you get buttery smooth, automated adjustments that keep you in the frame even when you move around. It's already compatible with FaceTime and a number of third-party video calling apps.
The back camera remains a 12MP sensor, but it now supports 1080p HD video recording at 25 and 30 frames per second, in addition to the previous 60 frames per second. An extended dynamic range is also available for video at up to 30 frames per second.
Internet access via 5G
Another feature that will bring the iPad Air up to speed with the rest of the iPad series is the 5G connection in the cellular variants.
The iPad Pro was the first device to receive 5G in spring 2021, followed by the iPad mini 6 in late 2021. While the 9th-generation iPad didn't get 5G, it's excellent to see Apple's mid-tier iPad model acquire the faster networking technology, bringing it on par with the mini in this regard.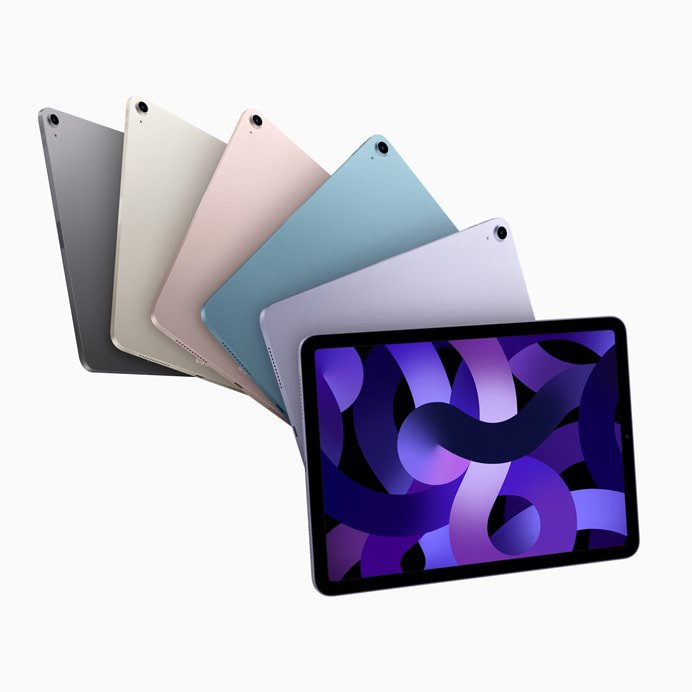 Improvements to USB-C
Though the iPad Air 4 already had a USB-C connector, the USB-C port on the iPad Air 2022 is now up to twice as fast.
That means data transfers of up to 10Gbps will be possible, making professional operations such as importing huge photographs or films even more efficient. A wide range of USB-C accessories, including cameras, external storage, iPad USB-C hubs, and external monitors with up to 6K resolution, can be attached to the port.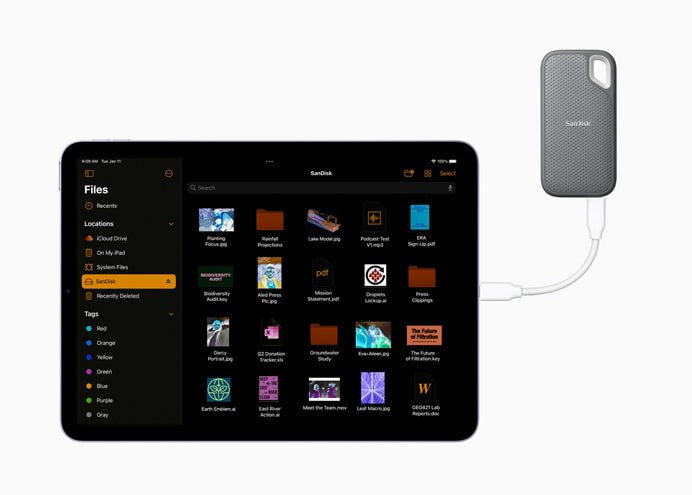 Despite considerable internal changes, the iPad Air 5 retains the same fundamental design as the previous-generation model. That includes the same 10.9-inch screen size and Liquid Retina display—the iPad does not yet have an OLED update!—as well as dual speakers in the landscape and a Touch ID top button.
Because of the increased size, it can still accommodate peripherals like the Magic Keyboard and Apple Pencil.
Touch ID is still on the game
While some hoped that Face ID would arrive on the iPad Air this time, it appears like we'll have to wait a little longer. The iPad Air 5 retains the same button-based Touch ID mechanism as the iPad mini 6, putting it on par with the iPad mini 6.
The fifth-generation iPad Air comes in a new color palette that includes purple, blue, pink, starlight, and space gray, yet the design hasn't changed fundamentally. That brand-new blue color is especially beautiful.
Pricing and Availability
The iPad Air 5 starts at $599 (~PHP32,000), which is the same price as the previous-generation model. We weren't expecting a price adjustment when Apple boosted the iPad Air price by $100 in 2020. The storage capabilities remain unchanged at 64GB and 256GB, respectively. Pre-orders begin on Friday.
Check out how Galaxy Tab A8 can give the best of both worlds
There's a free 1 Year VIU Premium!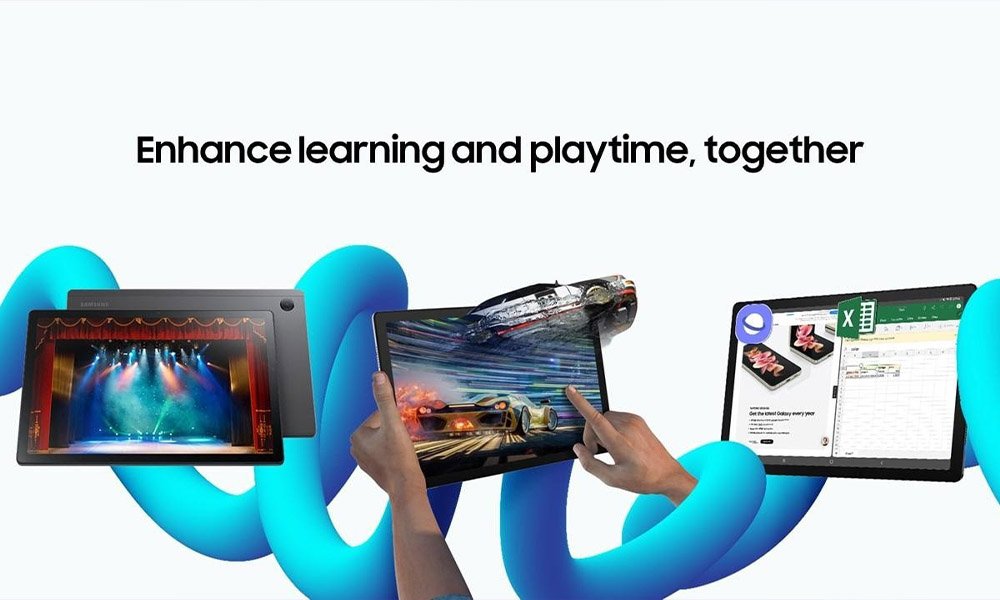 Every home provides a space for every family member to make the most of their schedule. During these unpredictable times, their everyday routines call for more flexibility when it comes to juggling their priorities between work and play, and the Galaxy Tab A8 is the perfect device to accomplish this. Here's why:
An upgraded viewing experience for every member of the pack
The Galaxy Tab A8 lets the family watch every type of content fit to their passion and guilty pleasure using its 10.5-inch wide display and Dolby Atmos® surround sound quad speakers. After a grueling workday, they can binge-watch their favorite reality TV shows on the Galaxy Tab A8 over a glass of wine in bed while gamers can follow Twitch streams 24/7 and watch their favorite streamers.
Multi-active window for the house of hustlers
Work-life balance is brought to a whole new level using the Galaxy Tab A8's Multi-Active Window. Aspiring illustrators can also work on their craft in one tab while also getting inspos on another. Hassle-free scrolling when looking for inspiration!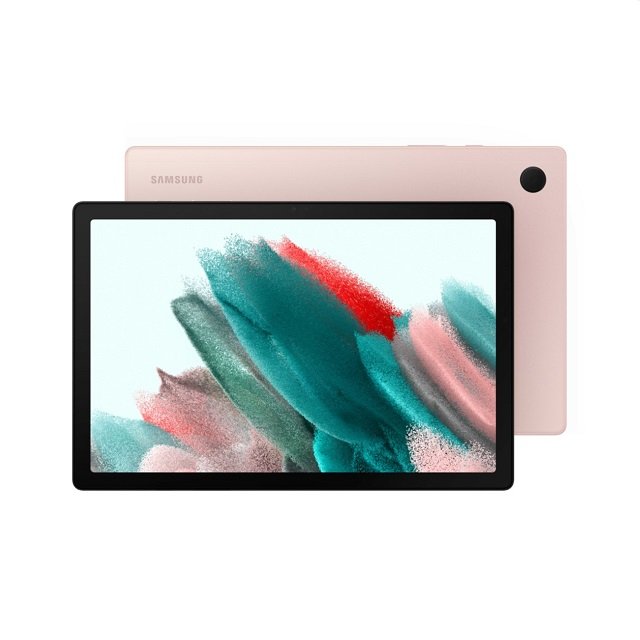 Long-lasting battery for long-lasting productivity and play
Going on a getaway trip from the city but want some on-the-road entertainment? Thanks to its 7,040mAh battery, the new Galaxy Tab A8 can bring families together while on the road by letting those in the back seat enjoy their favorite Netflix series until they get to their destination. Then, if schoolwork is getting in the way of the college student's escape from reality, they can rely on their Tab A8 to work on their assignments and meet deadlines.
Never miss a second of any moment on-screen
Work and play can go hand-in-hand with the Galaxy Tab A8's built-in Screen Recorder. It allows resident illustrators to share their process with their followers to inspire them with their passions for art. Working members of the family and even students can rely on this feature so they can review and relisten to conference calls and online classes whenever they want.
The Tab A8, comes in Gray, Silver, and Pink Gold, is now available on Samsung.com, Samsung Experience Stores, authorized Samsung stores, Lazada, Shopee, Abenson.com, and MemoXpress Online, for Php 13,990 SRP for the 64GB variant with Wi-Fi, and Php 18,990 SRP for the 128GB variant with LTE.
Get exclusive offers on the Galaxy Tab A8
The 64GB variant of the Galaxy Tab A8 is also available for as low as P582.92/mo for 24 months via select credit cards or P777.22/mo for 18 months via Home Credit. Until March 15, customers will get a FREE Book Cover worth Php 2,599 with the Galaxy Tab A8 LTE, and a FREE Clear Edge Cover worth P1,299 with the Galaxy Tab A8 Wi-Fi. It also comes with a P500 off on Samsung Care+, 50% off on Galaxy Buds2 worth P6,990 (now priced at P3,495), or up to P2,000 token via Trade In, Trade Up until March 31.
Meanwhile, those who will register at the Samsung Members app will get a free 1 Year VIU Premium and other exciting offers until March 31.
Samsung Galaxy Tab S7 series redefines effortless productivity
Samsung PH offers irresistible promos for those who will purchase the devices from today until December 31, 2021!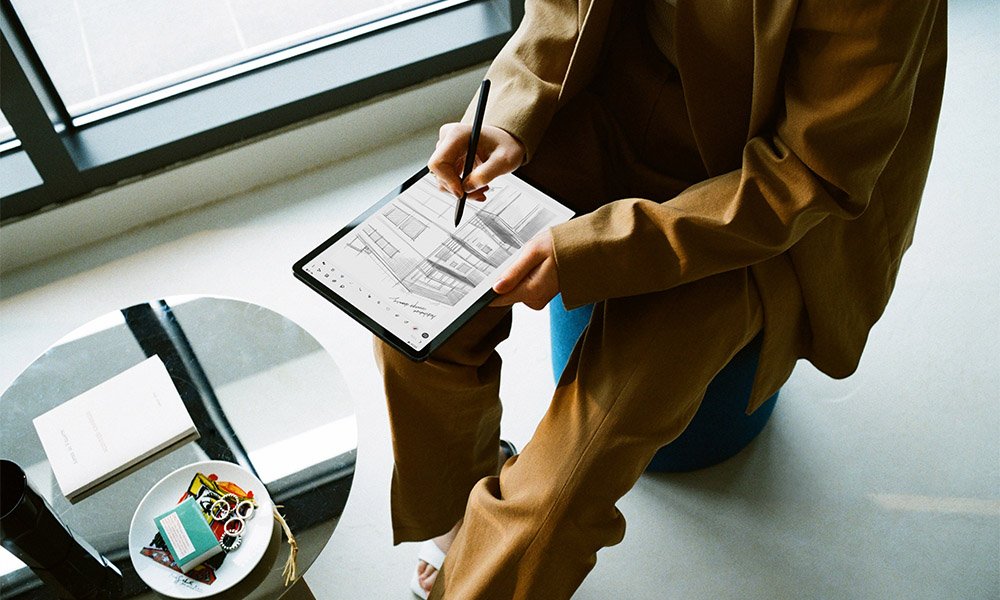 The upcoming holiday season is the most opportune time to nurture creativity and enhance productivity further. Samsung recently introduced the new Galaxy Tab S7 FE and Tab S7+ with irresistible promos for those who will purchase the devices from today until December 31, 2021.
Take home Samsung's newest Galaxy Tab S7 FE Wifi variant and get TITU, which can allow customers to trade in their old smartphone and get discounts starting at P2,000. Furthermore, they can also avail of the device at Flexi 0% and pay as low as P1,249.58/mo for 24 months. The Galaxy Tab S7 FE WiFi can last up to 13 hours when watching videos or streaming a marathon, thanks to the 10,090mAh-powered battery. Customers can also get a FREE Galaxy Buds2 worth P6,990 if they avail this device during Samsung Week Holiday Offers.
Students can store multiple online class files and save bunk loads of photos and videos with the tablet's impressive 128GB internal storage that can be expandable up to 1TB. The fun part is they can now explore and amp up their creativity with the pre-installed creativity apps PenUp, Clip Studio, Canva, and Noteshelf.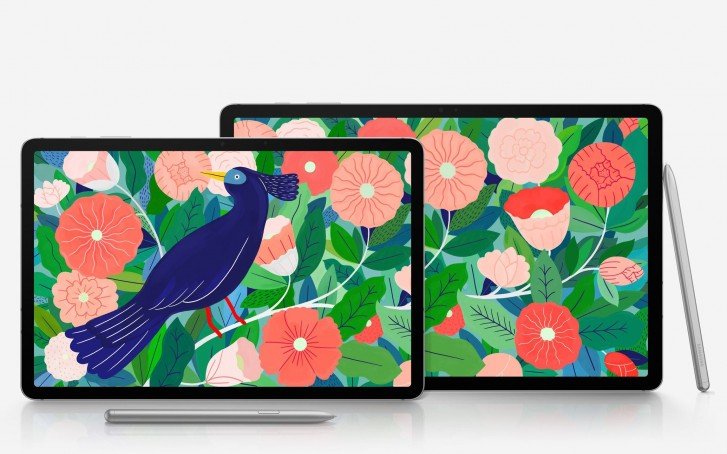 The Galaxy Tab S7 FE WiFi also boasts a high-performing Snapdragon 778G chipset that makes gaming smoother and faster. Gamers can now enjoy streaming and gaming with better graphic performance with the tab's 3D resolution providing a more enhanced experience. The device also has an intuitive S Pen that can turn writing instantly into text for easy organization with a simple tap.
Customers can also choose the Galaxy S7 FE LTE and get a FREE Galaxy Buds2 worth P6,990.3 The device has an intuitive S Pen and Keyboard Cover included in the box to make it more convenient for students in leveling up their productivity in both school and content creation.
On the other hand, those who will purchase the Galaxy Tab S7+ can get 1 FREE Galaxy Buds2 worth P6,990. Powered by Samsung's most powerful chipset, the device lets users experience PC-like performance on a tablet.
On top of these, Samsung also includes as part of their Holiday Offers, a FREE 1-year VIU premium for all Samsung Members5 and FREE 4 Months of YT Premium subscription for customers who avail of selected Samsung Galaxy series.6 Also, customers can pay the first installment up to 4 months later at 0% interest!
The Samsung Week Holiday Offers are available on December 4, 5, 11, 12, 18, 19, 25, and 26, 2021. Redeem FREE Galaxy Buds2, the Samsung Holiday Offers, and more through Samsung's redemption website.8
The Galaxy S7 FE WiFi and Galaxy S7 FE retail at Php 29,990 SRP and Php 34,990 SRP, respectively. They are available in Mystic Black, Mystic Silver, Mystic Green, and the ever-charming Mystic Pink colorways.
The Galaxy Tab S7+ comes in Mystic Black, Mystic Silver, Mystic Bronze, and Mystic Navy hues and retail at Php 63,990 SRP.
Users can now enhance their productivity and creativity with the help of the Galaxy Tabs. For more information, visit samsung.com/ph or avail in any Samsung Experience Stores or Authorized Stores.