In the ever-evolving world of budget-friendly smartphones, HONOR has consistently made a mark with its feature-rich offerings. After the remarkable success of the HONOR 90 5G smartphone, which flew off the shelves within a mere week of its debut, HONOR Philippines is poised to unveil yet another budget-friendly marvel, the HONOR 90 Lite 5G. This promising smartphone packs flagship-level features and specifications, and we are eager to delve into what it has to offer.
Clearly, the HONOR 90 is part of a series, and the HONOR 90 Lite 5G is the inaugural offering designed for the budget-conscious segment. We are eager to explore the capabilities of this smartphone, and in this article, we present our unboxing and initial impressions.
Unboxing the HONOR 90 Lite 5G
The HONOR 90 Lite's packaging is neat and visually appealing, with the phone's image prominently displayed on the front.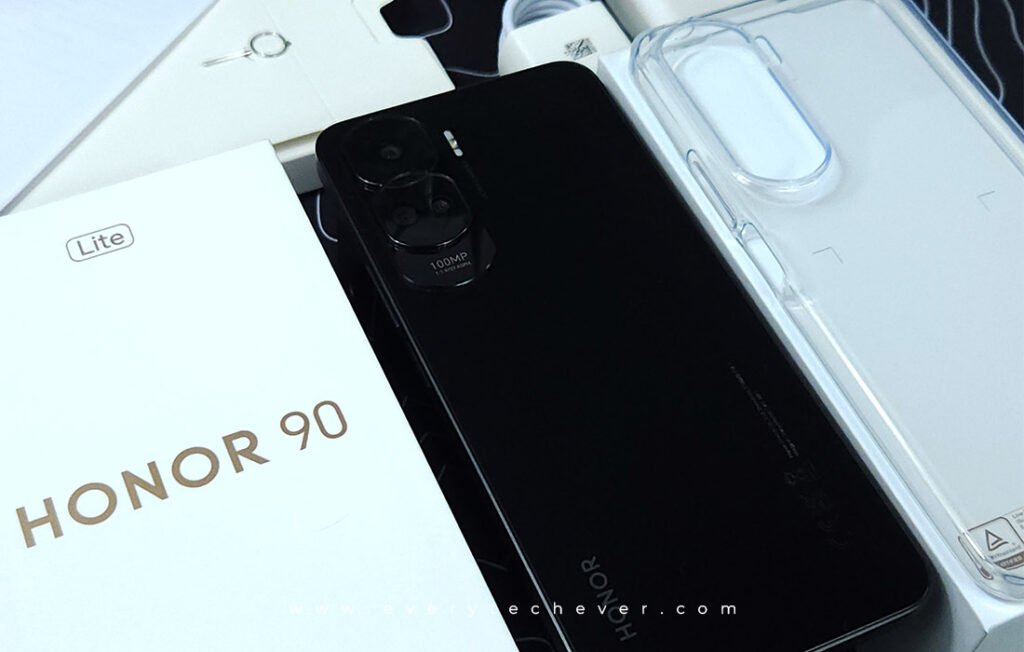 Upon opening the box, we are greeted with the device itself, snugly nestled in a TP protective film. Neatly tucked beside it a compact box contains essentials such as the USB-C charging cable, HONOR SuperCharge Charger, a SIM ejector tool, and a user manual. HONOR has also included a TPU protective case to safeguard your new phone.
We are so Bejeweled!
The phone offers a comfortable grip, courtesy of its flat frame. Despite its relatively slim profile, measuring 7.48mm in thickness, it doesn't quite achieve the same slender and airy feel as the more expensive HONOR 90 5G due to the absence of curved edges on both the back and front. Nonetheless, it maintains a lightweight build, tipping the scales at just 179 grams.
The HONOR 90 Lite 5G can make the whole place shimmer!

Editor's View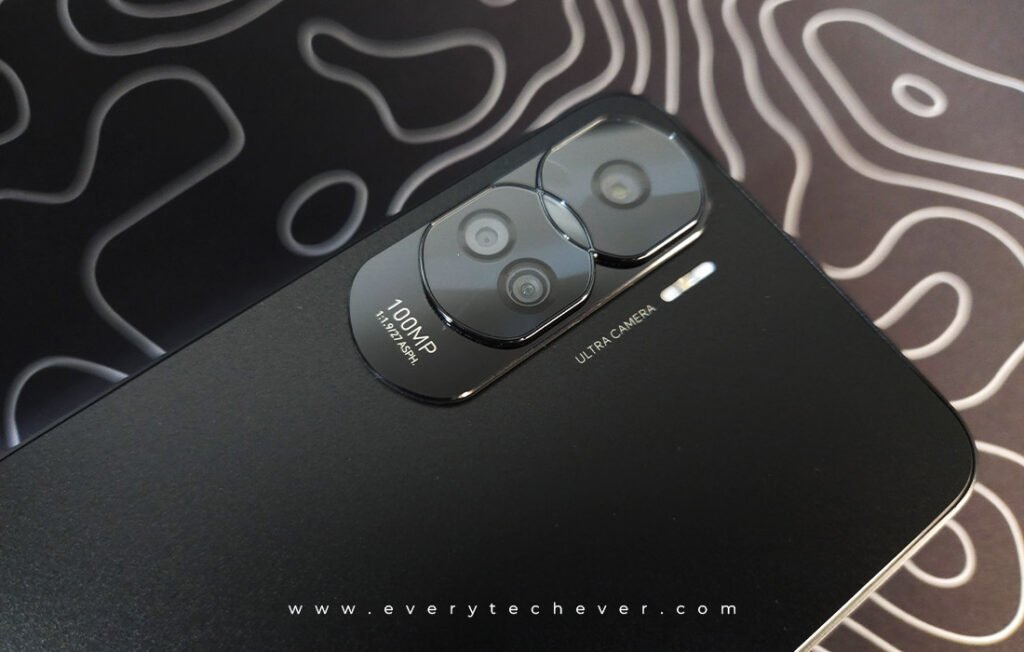 With its flat sides, spacious screen with minimal bezels, and curved corners, the front view of the Honor 90 Lite may seem somewhat ordinary. However, flipping it over reveals its distinctiveness, thanks to the shimmery back panel and the unique cropped-circle camera bumps called Dual Ring Camera Design Inspired by Fine Jewelry.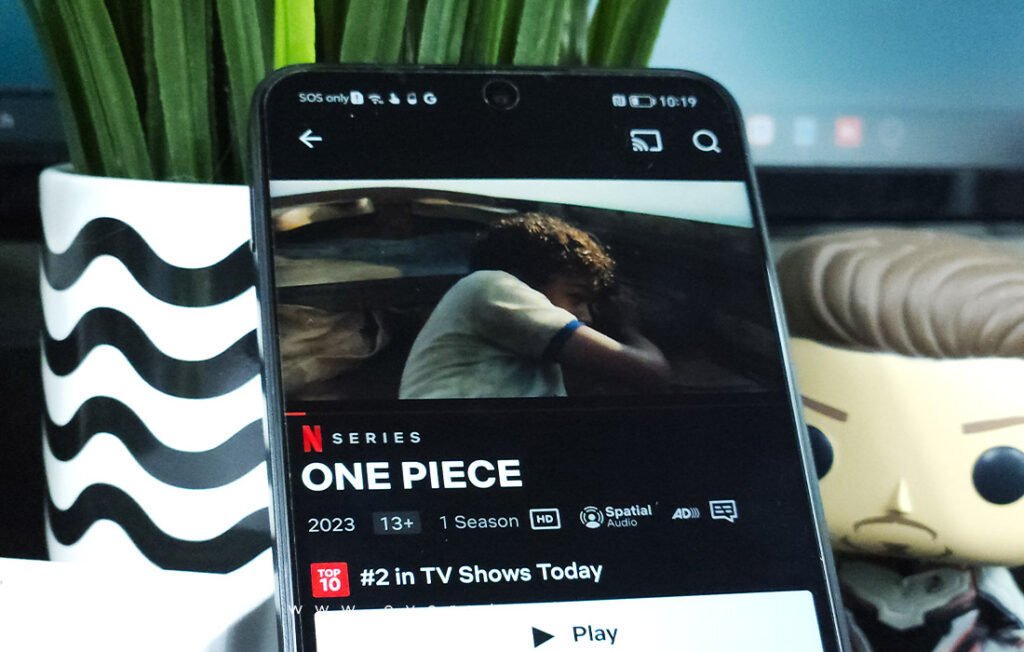 The Honor 90 Lite is available in Midnight Black, Titanium Silver, and Cyan Lake variants, and the Black model we examined boasts a distinctive diffuse shimmer. This gives its plastic back a look that falls somewhere between glass and metal. While the initial glimmer may come off as slightly flashy, it gradually grew on us as we love it!
The phone's matte frame is adorned with a USB-C port at the base, a combined power button and fingerprint scanner on the right side, and a volume rocker. On the left side of the 90 Lite, you'll find the SIM card tray, with the tested version accommodating two SIM cards but lacking support for an SD card.
100MP Camera for Today's Content Creators
The Honor 90 Lite boasts a high-resolution 100MP main camera with an f/1.9 aperture, accompanied by a 5MP ultra-wide, a 2MP macro, and a 2MP depth camera. While the two 2MP cameras raise questions about their practicality, and the ultra-wide may not astonish you, the star of the show is unquestionably the 100MP primary snapper.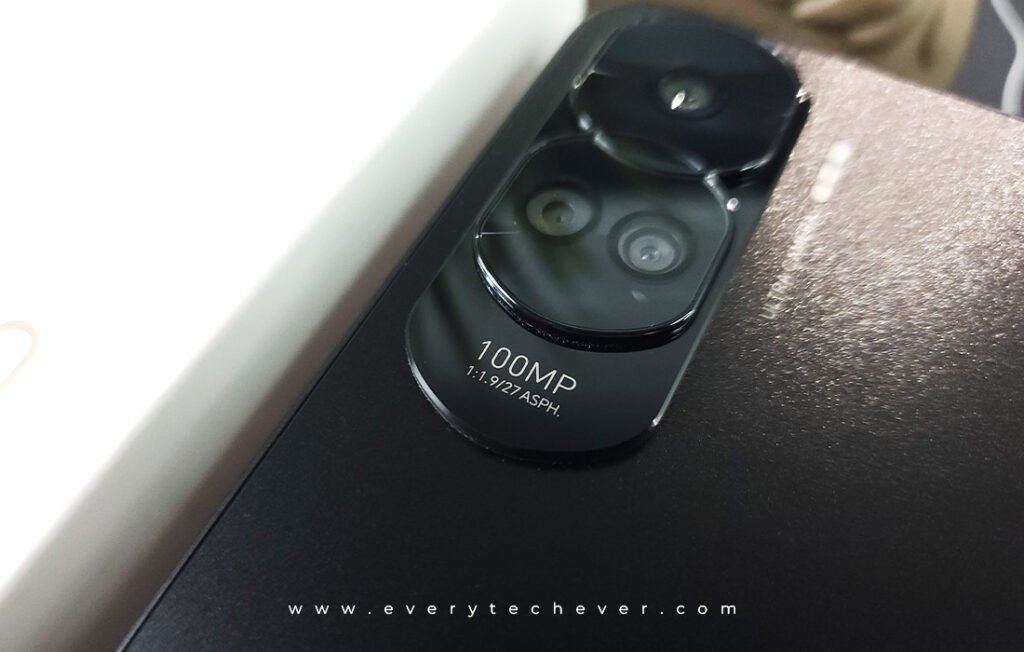 By default, shots from the main camera are captured at a generous 25MP, with Honor employing a clever technique of combining four on-sensor pixels into one in the final image. This results in image sizes ranging from 5MB to 8MB per picture, making excellent use of the Honor 90 Lite's abundant storage capacity.
Unsurprisingly, photos taken in well-lit environments are brimming with intricate detail. In fact, we would go so far as to say that the 90 Lite's camera excels in capturing unparalleled clarity, particularly when you activate the Hi-Res mode for 100MP shots, producing 18MB images. Honor's image processing further enhances the sensor's capabilities, extracting impressive detail from shadows and backlit subjects. Here are some sample shots to illustrate its performance.
Great Powers Comes in Big Storage
Indeed, one of the standout features of the HONOR 90 Lite is its ample 256GB storage capacity, a characteristic often associated with flagship devices. Initially, the model is equipped with 8GB of RAM. However, HONOR has introduced a cutting-edge technology known as HONOR RAM Turbo (8GB+5GB). This proprietary innovation intelligently reallocates a portion of the flash memory to RAM, effectively elevating the RAM capacity from 8GB to an impressive 13GB.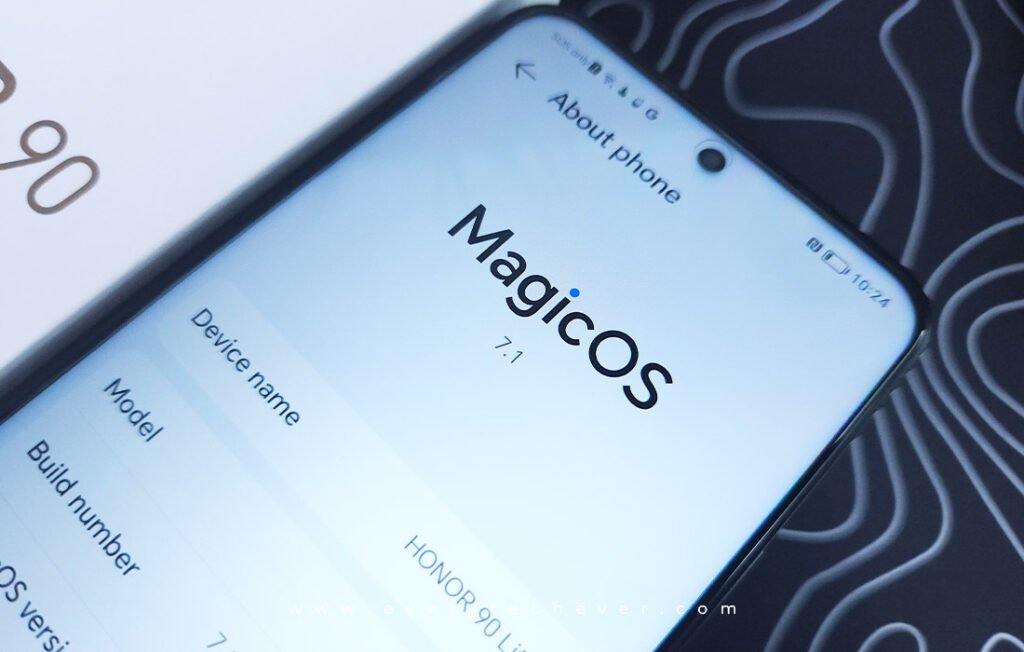 We were pleasantly surprised by the performance of the Honor 90 Lite, all thanks to the formidable MediaTek Dimensity 6020 chipset at its heart. Combined with a generous 256GB of storage and 8GB of RAM, this phone effortlessly tackles a wide range of tasks, from gaming to everyday app usage. Performance hiccups were a rare occurrence, resulting in a consistently smooth and responsive user experience.
Initial Impressions
Our initial encounter with the HONOR 90 Lite leaves us eager to delve deeper into its capabilities. With its stylish design, lightweight build, and promising camera system, this budget-friendly smartphone appears poised to make a strong impression in a competitive market. Stay tuned for our full review, where we'll thoroughly test its performance, software, and everyday usability.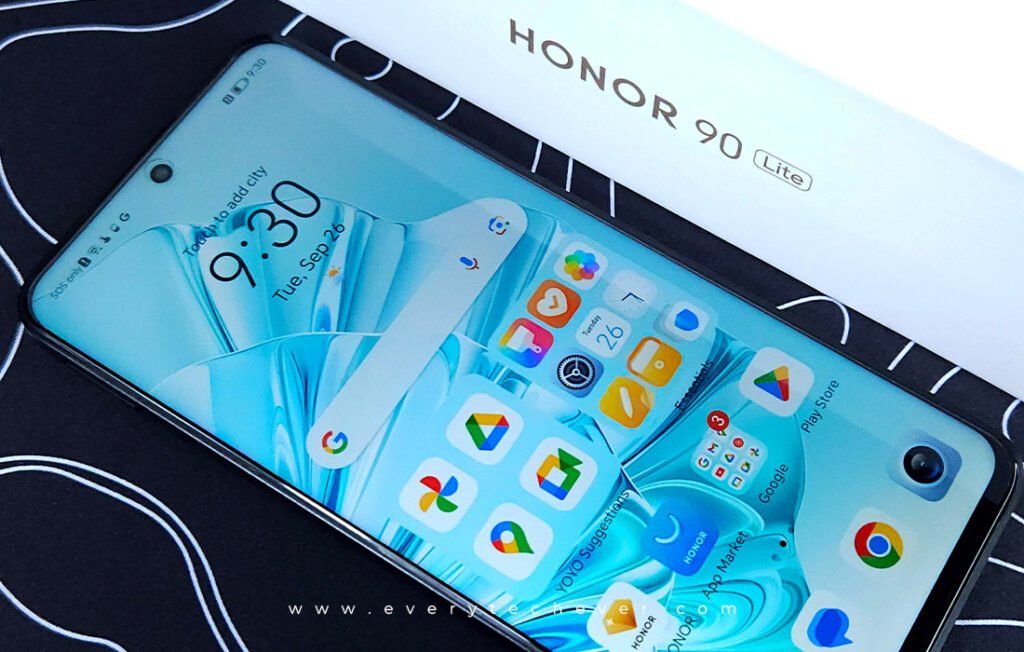 Price and Availability
Mark your calendars for the highly anticipated official launch of the HONOR 90 Lite, set to take place on September 26, 2023. To ensure you don't miss out on any crucial updates, make sure to stay tuned and follow HONOR Philippines and EveryTechEver Facebook pages for the latest updates.