Sing for the Stars reaches its exciting conclusion this week, when just a few months ago, a completely digital singing competition was unheard of. Now, it's an ongoing reality, thanks to social app Kumu and its live-streaming capability that has turned the entertainment industry on its head.
Co-hosting features that allow for up to nine different camera views have enabled people from across the globe to connect and conduct an entire season of a show in one virtual space, signaling that the future of live performances is here. All while conquering other forms of media and covering several mainstream events, Kumu is doubling down on creating opportunities for dreamers—while never asking them or their potential audiences to step out of their homes. Instead, it gives every performer a stage, and every fan a front-row seat.
Now, from hundreds of hopefuls, Sing for the Stars and its celebrity judges Lea Salonga and Warner Music Philippines' senior A&R Manager Kelley Mangahas have narrowed the list down to the Top 3: Archie Aguilar, Shanne Gulle, and Christian Bahaya.
Meet the top 3 finalists of Sing For The Stars: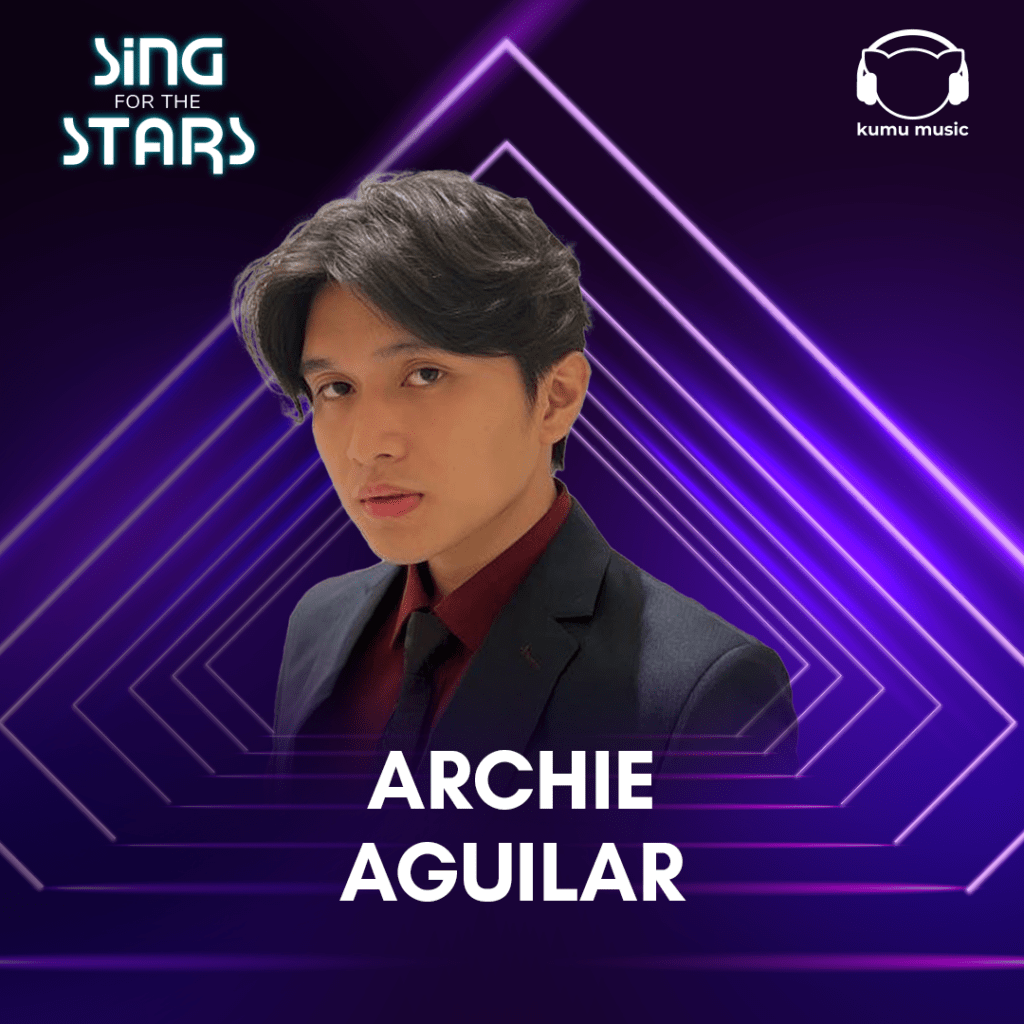 Archie Aguilar, 23, proudly hails from Quezon City, a section of the Philippine metro with a penchant for fostering talent. Archie cites Jason Mraz as his primary inspiration but learned to branch out over time. "After my first singing contest, I discovered that I should study other songs, other genres. So now, I think I'm into almost anything. Maybe not metal!" he says with a laugh. Although his career was taking root long before the pandemic—collaborations with friends, live shows, and the not-so-odd prizes from other competitions—his Kumu audience is what bolstered his determination to rise to the top. "I joined many campaigns, found friends, and improved my performances," he recounts. He's even won phones that he's given to his family as a result of his presence on the app.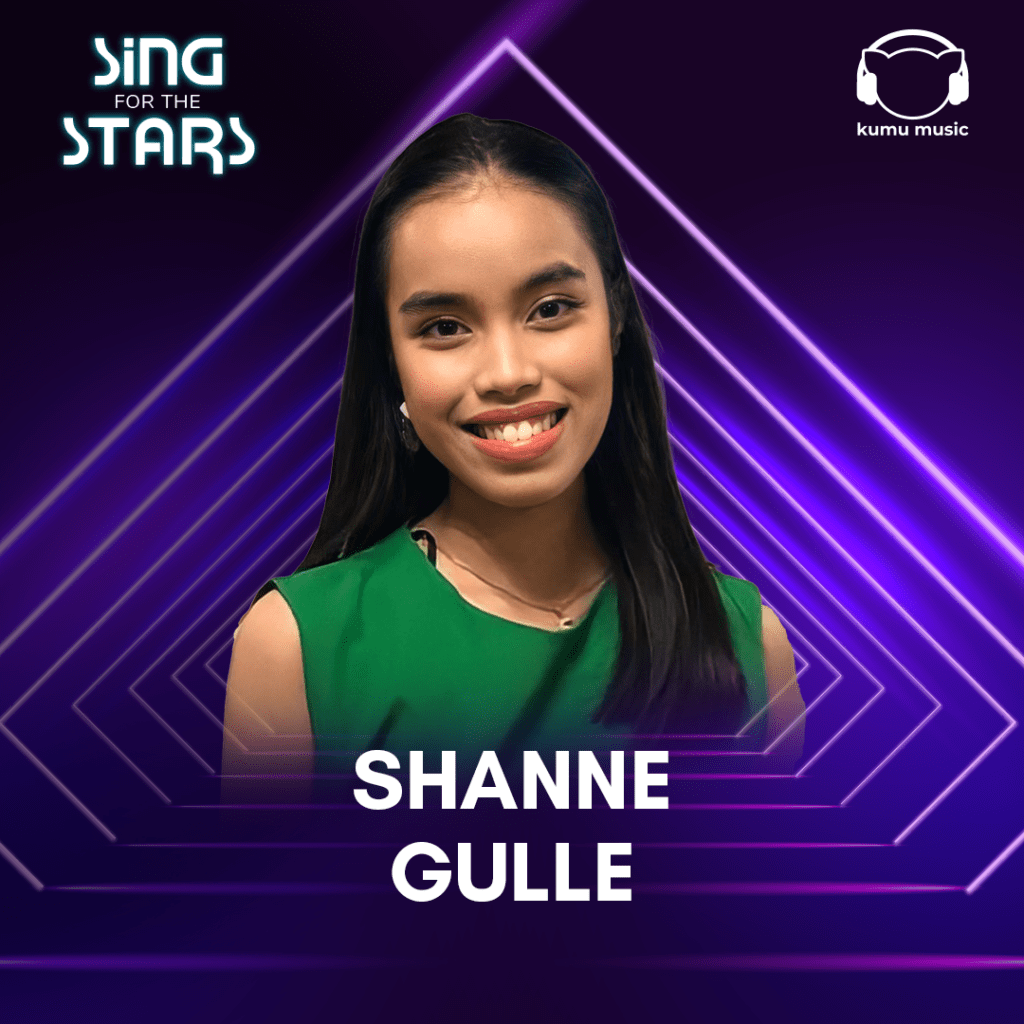 Shane Gulle, 18, a blossoming young diva from General Santos City, one of the southernmost islands of the Philippines, Shanne Gulle looks up to the hit-churning queens that came before her: Celine Dion, Whitney Houston, and Mariah Carey. She was about 16 when she started streaming on Kumu and learned quickly that while her taste and skills as a singer might not pose a problem, her lack of confidence would: "'Di ako marunong sumagot ng interviews, paano mag-interview, makihalubilo… Paano ako sasali sa competition if I have no confidence?" ("I didn't know how to answer interviews, or how to network… How would I join a competition if I have no confidence?") She says that it was through Kumu and the audience she built there, "because the community is so interactive and generous."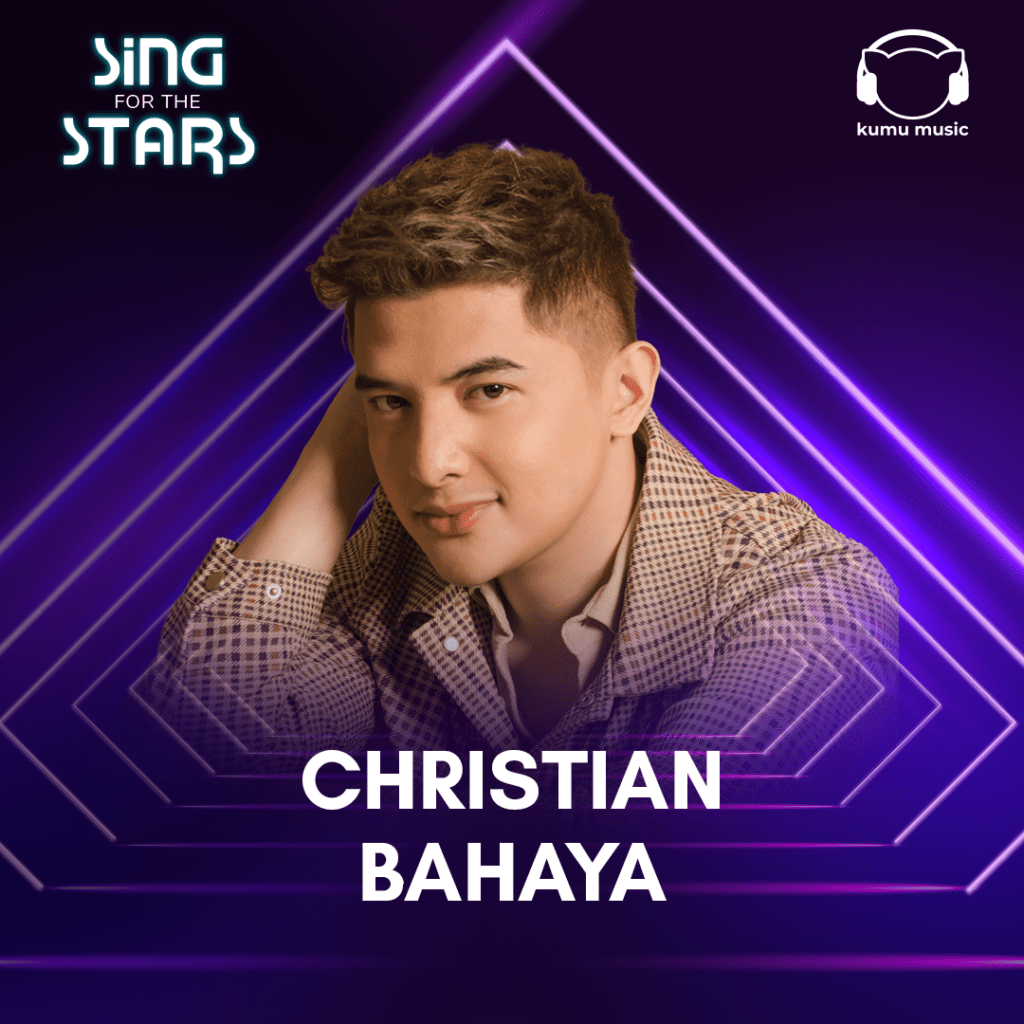 Rounding out our Top 3 is Christian Bahaya, 26, a Davaoeño currently living in Metro Manila. His journey to Sing for the Stars seems to have begun long before any part of the contest was conceived; he's a big fan of Michael Bublé. "Singing has always been a part of my life but I almost gave it up when my voice changed. I got so frustrated that I didn't even want to hold a microphone anymore. My family never gave up on me but nawalan ako ng gana," he confesses. ("My family never gave up on me, but I lost motivation.") "[But when I found] Michael, I learned that you don't need [crazy high notes] to impress. And as I got older, I learned that singing is about conveying meaning. Michael's [strength for me is clarity] so I followed him and learned how he does his songs. I make sure na clear 'yung enunciation ko para mas maintindihan, just like him. (I make sure my enunciation is clear so I am better understood, just like him.) So the audience will know what you are trying to tell them."
These three stars in the making will be battling it out for the title of Grand Champion, as well as a cash prize of $10,000, a one-year record deal with Warner Music Philippines, a mini-concert on Kumu, and a one-on-one coaching session with Michael Bublé himself. The first and second runners-up will receive $4,000 and $2,000 in cash, respectively.
Watch it all unfold alongside both celebrity judges, with a performance from host Shanaia Gomez together with the contestants on April 9, 2022.
One winner will achieve their dreams—but after that, who knows? Kumu is home to dozens of categories that showcase talents both niche and mainstream, so whatever it is you, love, you'll definitely find a crowd for it. Experience your own brand of stardom on the Kumu app, available for download on the Apple App Store, Huawei Store, and Google Play.