Globe GoWiFi widens its reach to over 3,700 locations
More Filipinos to gain access to an affordable and stable internet connection in public areas.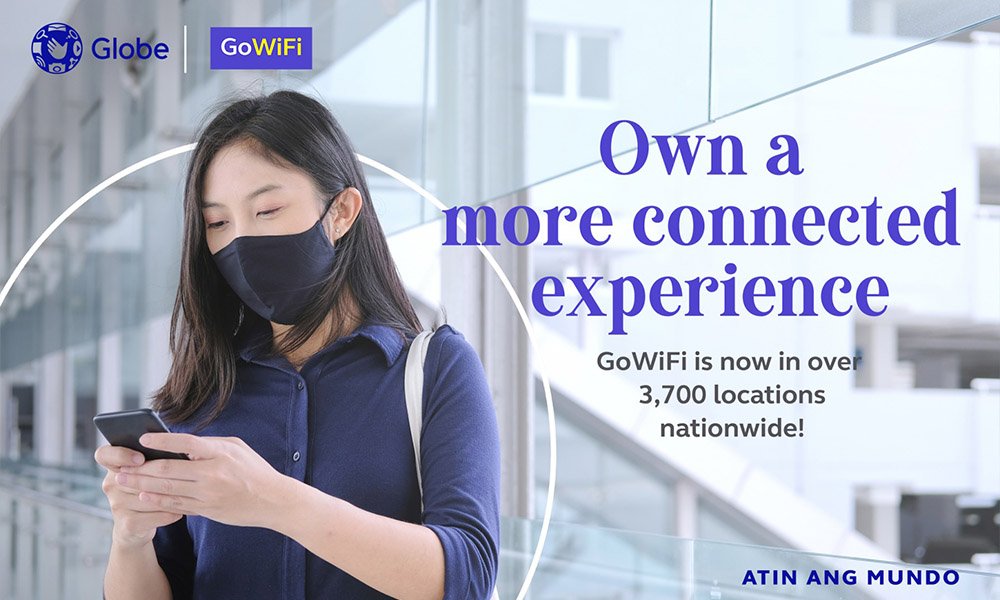 With the intensifying need of Filipinos to have access to an affordable and stable internet connection in public areas, Globe Telecom answers the call by expanding its GoWiFi service to over 3,700 locations nationwide. 
"We are happy to be at the forefront of digitalization in the country through innovative WiFi solutions that will cater to everyone's online needs. And right now, we stand by this mission as Free GoWiFi becomes available in over 3,700 sites nationwide," said Janis Nathalie Racpan, Globe Business Development, and Marketing Director.
She added, "Furthermore, as the times taught us that connection is one of the most valuable things, we hope that you not only stay connected but find more meaningful connections through GoWiFi."
The said expansion covers the local government units, supermarkets, hospitals, schools, and airports. Some of which are:
LGUs:
Quezon City Hall
Mandaluyong City Hall
Bacoor City Hall
Puerto Galera City Hall
Davao City Hall
Antipolo City Hall
Supermarkets:
Select Robinsons Supermarkets
Select Puregold branches
Select Shopwise branches
Hospitals:
Kidapawan Doctors Hospital Inc.
Quezon City General Hospital
Rizal Provincial Hospital Annex I-IV
Saint Vincent General Hospital – Cebu
Cebu North General Hospital
Corazon Locsin Montelibano Memorial Regional Hospital
Currently, GoWiFi is available in select branches of major shopping malls like Ayala Malls, Megaworld Malls, SM Supermalls, Robinsons Malls; in coffee shops like Starbucks; in transport terminals such as Metro Rail Transit (MRT) and Light Rail Transit (LRT); and in airports namely the Ninoy Aquino International Airport, Diosdado Macapagal International Airport (Clark International Airport), Puerto Princesa International Airport (New Terminal), and more.
To connect to GoWiFi, you just open the WiFi Settings of your WiFi-enabled device. Then, connect to "@FreeGoWiFi" or "@<establishment>_FreeGoWiFi." Afterward, register your mobile number, and wait for the SMS verification. Next, select a WiFi offer, confirm, and then start surfing.
On top of this, a distinct part of the general public who are Globe and TM subscribers won't only enjoy daily minutes of free internet but can also continue their online activities conveniently because of GoSurf and EasySurf bundle promos. These bundles come along with 1GB of Free GoWiFi.
To maximize your free 1GB from GoSurf and EasySurf, tap open the WiFi settings of your device. Look for "@GoSurf_FreeWiFi" or "@EasySurf_FreeWiFi." Then, register your mobile number and wait for the SMS verification. Lastly, confirm and start browsing.
The internet has become an essential part of people's daily lives, especially during the pandemic. Indeed, Globe's GoWiFi is the pathway for more people to stay connected.
To know more about GoWiFi, visit Globe GoWiFi online today.

Home Credit wins Privacy Management Program Award
The company is recognized for improving its data protection practices in accordance with the Data Privacy Act.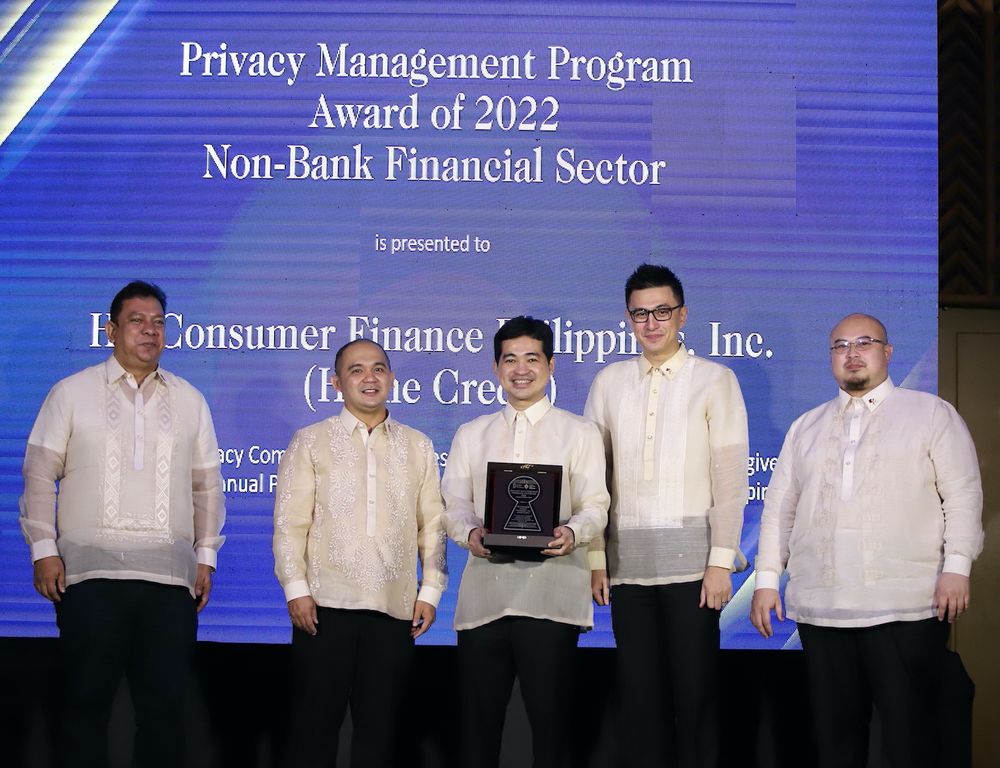 Home Credit Philippines (HCPH), the country's leading global consumer finance company, wins the Privacy Management Program Award for Non-bank Financial Sector during the National Privacy Commission's Privacy Awareness Week (PAW) Awards 2022.
Leading this project to continue building customer and other stakeholder trust and protection is Atty. Reiyl Siang, HCPH's Data Protection Officer, is also a finalist for the Data Protection Officer of the Year. During the first day of NPC's PAW celebration, he was also a discussant speaking on the importance of transparency in establishing trust in online lending.
HCPH is recognized for consistently updating and improving its data protection practices ensuring that the personal data of data subjects (employees, customers, and vendors) are protected and safeguarded in accordance with the Data Privacy Act.
Proactive and not Reactive Security
To ensure that its standards of data protection are maintained, HCPH developed a Privacy Manual for all external partners that process HCPH data, particularly Personal Data. Part of the policy found in the manual is to only partner with organizations, which process personal data with security controls at least at par with company policies or policies of the group of companies to which HCPH belongs. This management style helps HCPH incorporate data protection controls with partners to prevent possible data breaches and improve partners' data security.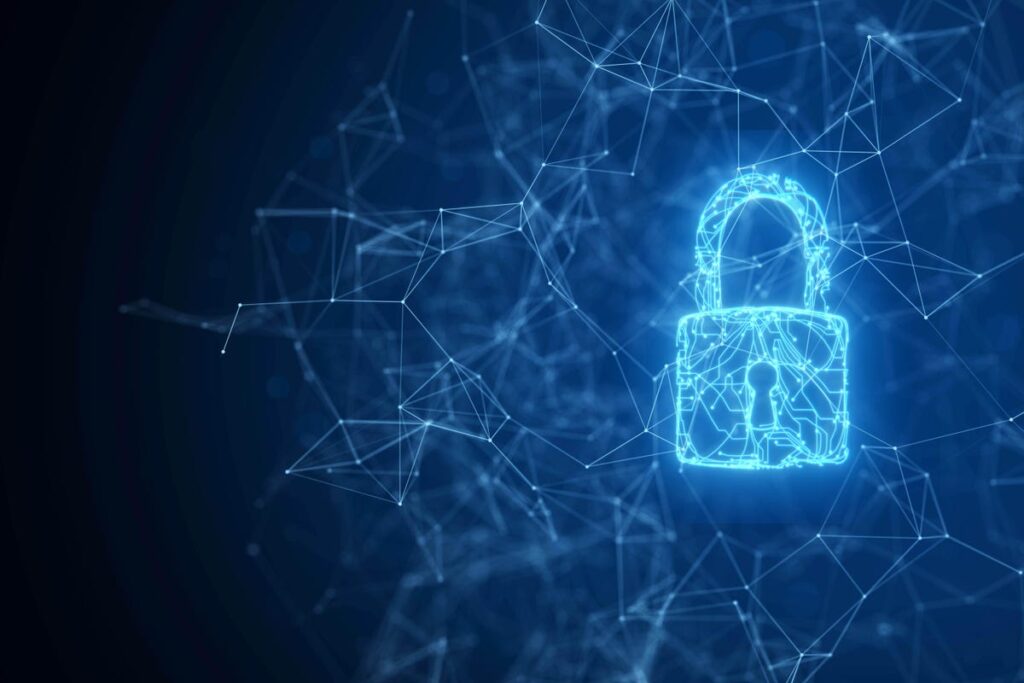 HCPH privacy management is made to be preventive and not remedial to data protection, anticipating future security issues and risks for the company. With its manual set in place, HCPH regularly conducts compliance testing on data privacy issues faced by business units to validate risk ratings and security controls, making HCPH safe and secure through its proactive security measures which complement its security management processes in response to possible incidents.
Security from Inside Out
HCPH continuously enhances its internal Privacy Management Governance Framework which balances the individual's right to data privacy while enabling business strategy. This Framework serves as HCPH's model or map in seeing the interrelated relationships, factors, and other influences upon the business, especially concerning data privacy. It steers HCPH in the right direction in terms of management and regulatory compliance to achieve its business objectives of having efficient processes, accountability, and ensuring customer trust.
"Data privacy is a priority here at Home Credit. We ensure that our customers, partners, and internal stakeholders can depend on us to uphold their privacy rights and process their personal data lawfully. Developing a company-initiated security framework that meets or even exceeds our obligations under the Data Privacy Act of 2012 is of utmost importance to us," shares Atty. Reiyl Siang, HCPH Data Protection Officer.
Atty. Siang adds, "As we continue to provide financial inclusion to unbanked and underserved Filipinos across all walks of life, we also continue to build trust among all stakeholders to continue doing business with us."
Huawei attracting world-class talent for a greener world
The Chinese giant vows to boost investment in innovation to build new products and enhance and accelerate new technologies.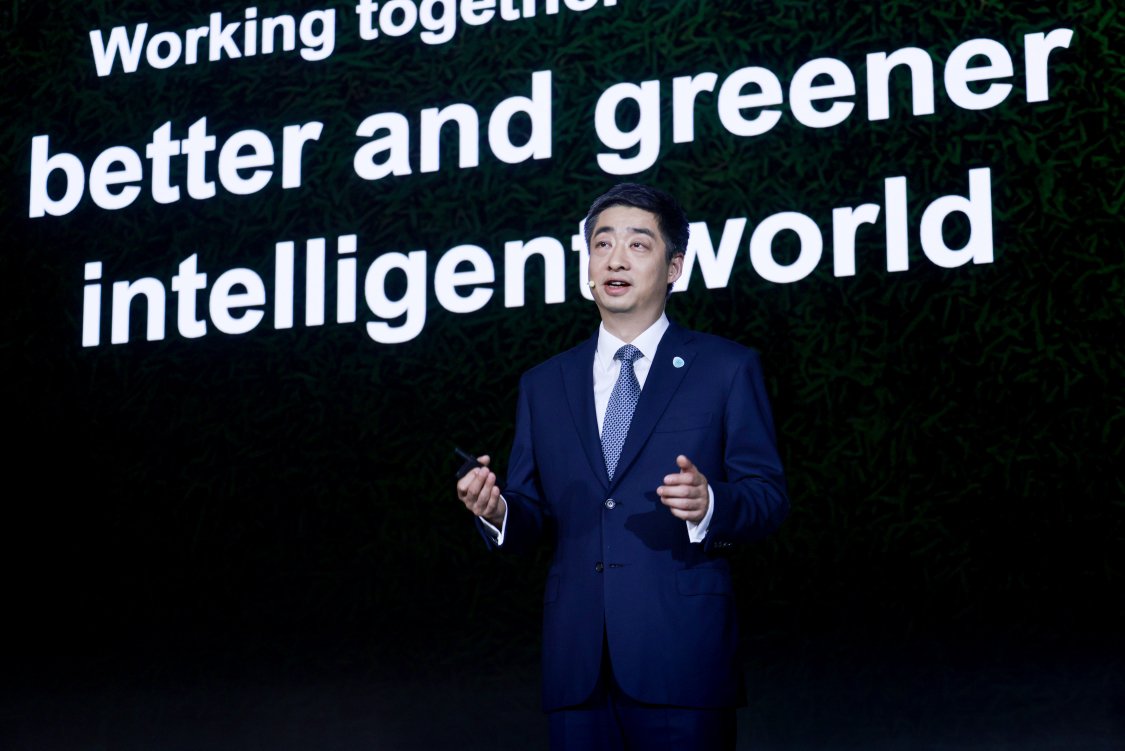 Huawei kicked off its 19th annual Global Analyst Summit in Shenzhen. Huawei's Rotating Chairman Ken Hu said that the company will continue to boost investment in innovation to build new products and enhance and accelerate new technologies.
Ken Hu, gave a keynote on Huawei's approach to innovation and building a greener intelligent world. "At Huawei, when we talk about innovation, the first thing we think is people. We hope to attract world-class talent with world-class challenges, and work together to push the limits of science and technology," said Hu, referring to the Top Minds recruitment program that the company launched on its website yesterday.
"We don't care where you're from, where you graduated, or what you studied," he continued. "As long as you have a dream for the future and believe you can make it happen, we want you to come and join us. We provide world-class challenges, a powerful platform, and all the resources you need to explore the unknown."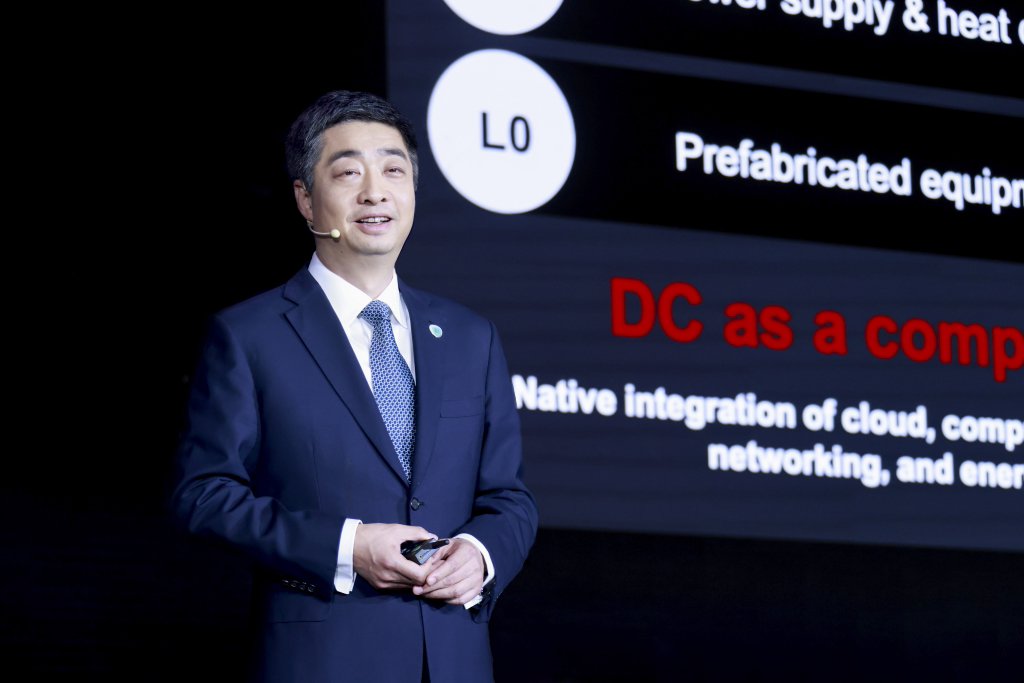 Hu went on to discuss the specific initiatives that Huawei is working on to realize its vision for the future. "We are currently focusing on three areas: strengthening our approach to innovation, equipping all industries with the tools and knowledge they need to go digital, and helping build a low-carbon world."
The following is a summary of these three initiatives.
Innovating nonstop and advancing the industry:
In terms of connectivity, Huawei continues to drive the industry forward. The company announced its vision to enable 10 Gbps connections everywhere with 5.5G and F5.5G, the next evolutions in wireless and fixed networks. Together, these will support a broader range of niche network requirements, including a more immersive experience in homes as well as the low latency and high reliability needed for industrial control scenarios.
In terms of computing, Huawei is redefining system architectures for individual nodes, foundational software, and data centers in an effort to significantly increase system performance and energy efficiency.
In cloud services, Huawei is building MetaStudio, a cloud-based, end-to-end digital content pipeline that will greatly expedite digital content production.
In terms of devices, Huawei aims to provide consumers with a user-centric intelligent experience in all aspects of their lives – what the company calls a Seamless AI Life experience – effectively accelerating the convergence of the physical and digital worlds.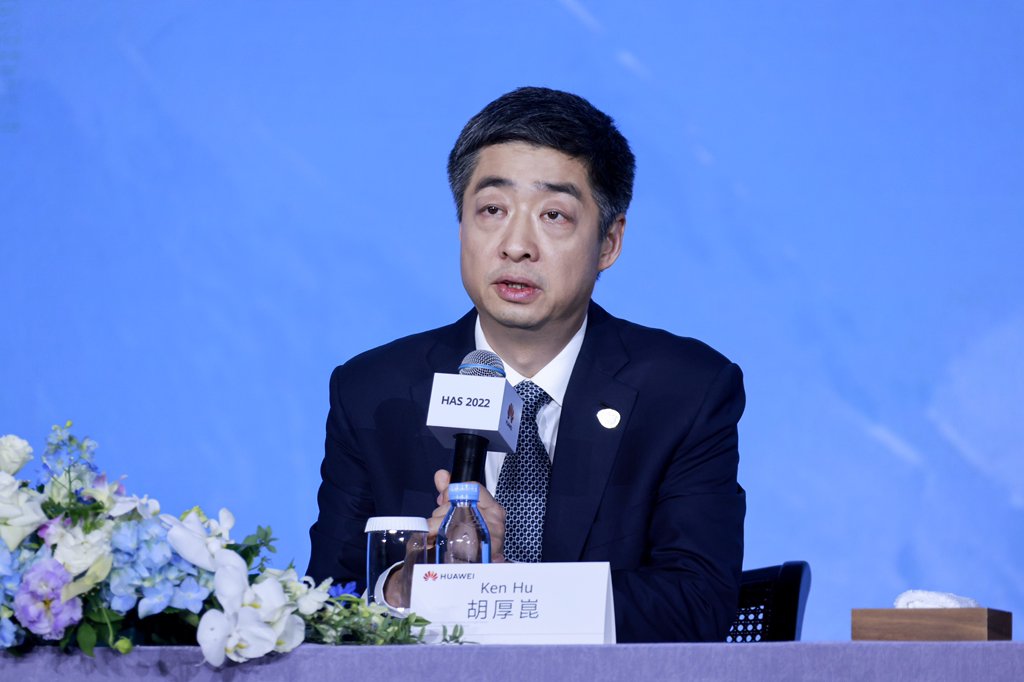 Diving into digital transformation to create new value for customers:
Huawei is adapting its products and product portfolios to different industrial scenarios. At the same time, it will start pre-integrating and pre-verifying products, doing all the complex work beforehand to make digital transformation easier for its customers and partners. With Huawei Cloud as the foundation, Huawei aims to provide "Everything as a Service", turning infrastructure, technology, and expertise into cloud-based services, and making cloud migration easier for customers in different industries.
Huawei is also building integrated teams that focus on specific industries, bringing a specialized group of experts closer to customers' business challenges and more tightly incorporating horizontal resources, i.e., products and capabilities from partners. The goal is to provide targeted digital transformation solutions for each industry and respond more rapidly to customer needs.
Optimizing power supply and consumption with digital technology to enable low-carbon development:
Huawei is redefining the PV sector with AI, cloud, and other capabilities to boost the generation of renewable energy.
Huawei is also developing system-level low-carbon solutions for green ICT infrastructure, focusing on wireless base stations and data centers.
Moving forward, Huawei is taking active steps to boost its business resilience and ensure steady development. "We have to keep the ball rolling through nonstop innovation, creating value for customers and society," said Ken Hu. "We look forward to working more closely with our customers and partners to build a greener intelligent world."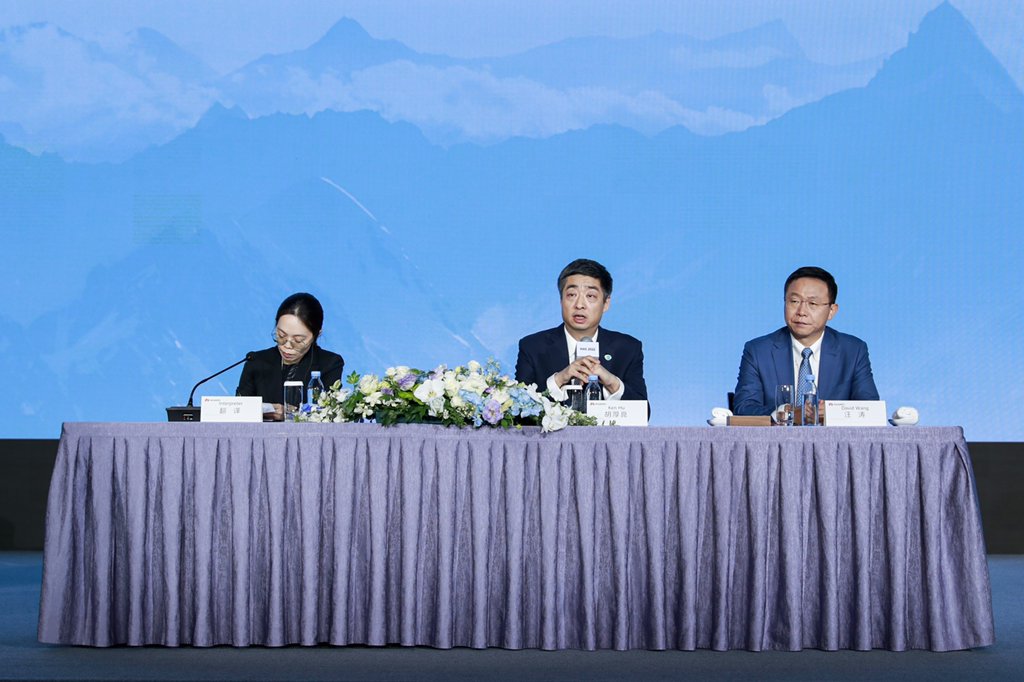 In addition to its innovation strategy, Huawei also shared its far-reaching vision for the future and some of the exploration it's doing to get there. Dr. Zhou Hong, President of Huawei's Institute of Strategic Research, said that "everything we imagine today is very likely to be too conservative – too little – for tomorrow. We have to meet the future with bold hypotheses and a bold vision, and throw caution to the wind as we push to break through bottlenecks in theory and technology. This is the only way forward."
Here in the Philippines, Huawei also had several programs for cultivating the local ICT talents, such as ICT Academy, and Seeds for the Future, which covered the Philippines for years, and benefited over 9000 ICT students, according to Daniel Guo, the Vice President of Huawei Philippines.
In the event, Dr. Zhou outlined ten challenges that Huawei hopes to address moving forward.
Two scientific questions:
How do machines perceive the world, and can we build models that teach machines how to understand the world?
How can we better understand the physiological mechanisms of the human body, including how the eight systems of the bodywork, as well as human intent and intelligence?
Eight tech challenges:
New sensing and control capabilities, e.g., brain-computer interfaces, muscle-computer interfaces, 3D displays, virtual touch, virtual smell, and virtual taste
Real-time, unobtrusive blood pressure, blood sugar, and heart monitoring, and strong AI-assisted discoveries in chemical pharmaceuticals, biopharmaceuticals, and vaccines
Application-centric, efficient, automated, and intelligent software for greater value and a better experience
Reaching and circumventing Shannon's limit to enable efficient, high-performance connectivity both regionally and globally
Adaptive and efficient computing models, non-Von Neumann architectures, unconventional components, and explainable and debuggable AI
Inventing new molecules, catalysts, and components with intelligent computing
Developing new processes that surpass CMOS, cost less, and are more efficient
Safe, efficient energy conversion and storage, as well as on-demand services
Elon Musk officially bought Twitter. Here's what will happen next
Musk describes himself as a "free speech absolutist.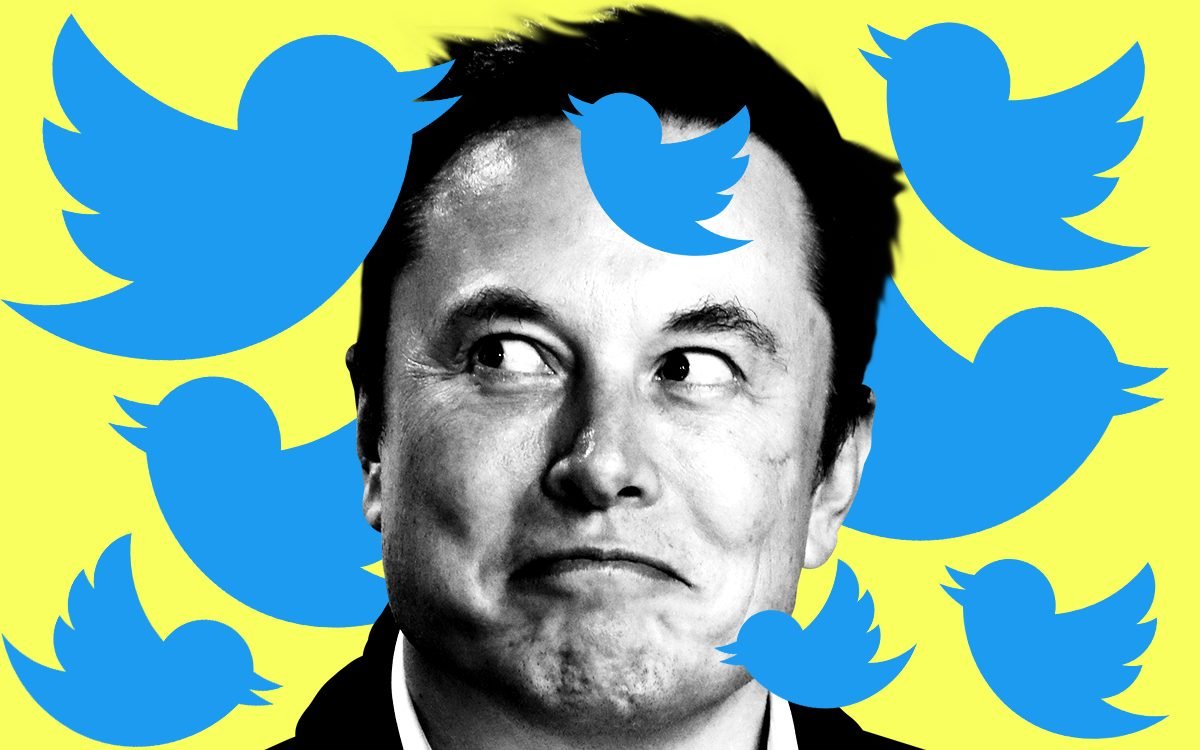 According to a press release issued today by the company, Musk's offer to buy Twitter has been accepted. Elon Musk paid $54.20 per share, which was the same price he offered on April 14th.
"Free speech is the backbone of a functional democracy, and Twitter is the digital town square where important issues affecting humanity's future are debated," Musk said in a statement accompanying the announcement. "I also want to make Twitter better than it has ever been by adding new features, opening up the algorithms to increase trust, combating spam bots, and authenticating all humans."
Elon Musk has argued that social networks should not remove comments that, while offensive, are still legal. During a recent interview at a TED conference, he said, "If it's a gray area, let the tweet exist."
Elon Musk has been outspoken in his criticism of Twitter moderators, describing himself as a "free speech absolutist" and raising concerns over how the platform would moderate under his control. "It's just really important that people have the reality and the perception that they're able to speak freely within the bounds of the law," Musk said in an interview with Chris Anderson during TED 2022. "I think broadly, the civilizational risk is decreased the more we can increase the trust of Twitter as a public platform."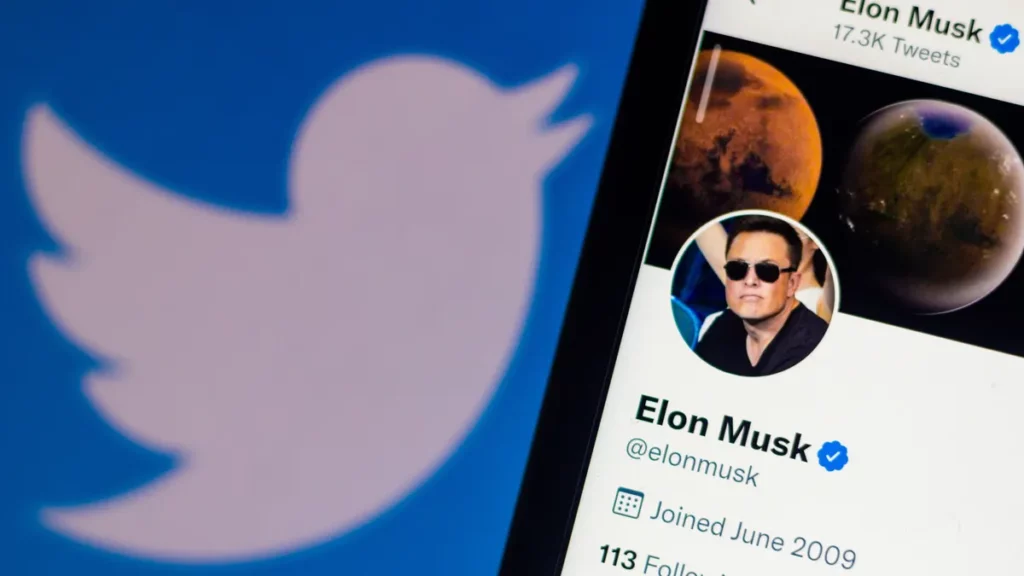 Twitter currently bans harassment, abuse, and posts that wish physical harm to someone. The platform has other guardrails too, like a prohibition on misinformation related to COVID-19.
Experts who study social networks fret about Musk's push to loosen the rules of engagement on Twitter. They say that could give license to harassers, trolls, and others who abuse the platform to target people.
They also worry relaxing the rules on Twitter will empower those looking to exploit the platform by spreading misinformation, or flat-out lies, about political events, government officials, and matters related to public health and safety.
In an SEC filing on Thursday, Musk laid out his plan for funding the deal in an SEC filing, which includes $25.5 billion in loans and $21 billion in personal equity. Analysts believe the loans could cost Twitter as much as $1 billion a year in servicing fees, or roughly 20 percent of the company's annual revenue.
Shortly after Musk announced the buyout plan, Twitter's board instituted a "poison pill" measure, suggesting it intended to resist Musk's buyout. It's unclear what led to the company's change of heart. A New York Times report on Monday described Twitter employees as divided by the news, with little information concerning the ongoing talks.
At one point, Musk was offered a seat on the company's board of directors, but the deal soon fell apart, as a seat on the board would prevent him from buying more than a 14.9 percent stake in Twitter.