Facebook Inc. has changed its name to Meta Platforms Inc., or Meta for short, to reflect CEO Mark Zuckerberg's commitment to developing the " metaverse," a revolutionary surround-sound technology. However, the social networking site will continue to be known as Facebook.
The company's chief executive and senior leadership, as well as its corporate structure and the crisis that has engulfed it, remain unchanged, at least for the time being.
The move reminded marketing strategist Laura Ries of BP's rebranding to "Beyond Petroleum" in response to complaints that the oil giant was harming the environment.
"Facebook is the world's social media network, and they're being accused of generating something destructive to people and society," she explained. "They can't just change their corporate name and talk about a future metaverse and walk away from the social network."
The Facebook app will not be renamed. Instagram, WhatsApp, and Messenger aren't either. The corporate structure of the company will remain unchanged. However, its stock will begin trading under a new ticker symbol, MVRS, on December 1.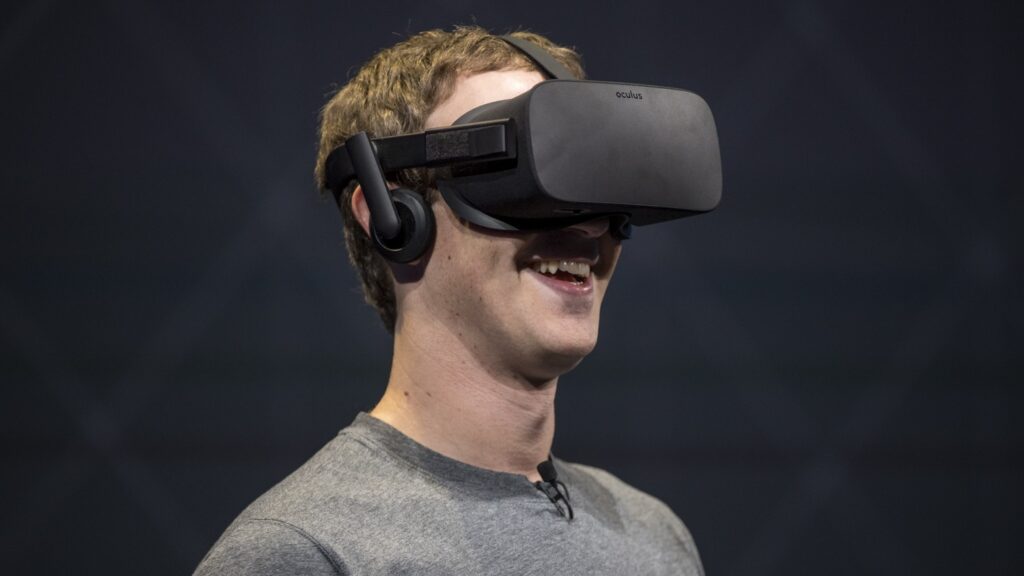 The metaverse is essentially the internet brought to life, or at the very least displayed in three dimensions. It's a "virtual habitat" that you can go within instead of just staring at on a screen, according to Zuckerberg. Virtual reality headsets, augmented reality glasses, smartphone apps, and other gadgets can be used to meet, work, and play.
Skeptics instantly accused Facebook of attempting to divert attention away from the Facebook Papers, a collection of leaked information that has pushed the corporation into its worst crisis since it was formed 17 years ago in Zuckerberg's Harvard dorm room. According to the documents, Facebook prioritizes profitability over removing hate, political unrest, and misinformation from its platform around the world.
According to Victoria Petrock, an expert who analyzes developing technologies, it will also include other areas of online life such as shopping and social media.
Zuckerberg's effort into virtual reality has prompted analogies to fellow tech billionaires' space expeditions, as well as quips that it's logical that he'd want to escape his current reality amid calls for his resignation and increased scrutiny of the corporation.
Beginning in the fourth quarter of this year, Zuckerberg announced a new division for Facebook that will publish its financial results independently from the company's Family of Apps sector. According to Facebook, Reality Labs will diminish the company's overall operating profit by around $10 billion this year.
Other tech companies, including Microsoft, Nvidia, and Epic Games, have all outlined their own plans for how the metaverse would function.
According to Zuckerberg, the metaverse will reach a billion people over the next decade, and the new technology will create millions of employment for artists.
Because of the Facebook Papers, Facebook is facing increased legislative and regulatory scrutiny in many parts of the world. A corporate rebranding is unlikely to address the plethora of issues disclosed by the internal documents or to quell critics' long-standing concerns about the harm that the company's products are delivering to society.
For his part, Zuckerberg has mainly rejected the uproar sparked by the Facebook Papers as unjust.
The Chan Zuckerberg Initiative, the philanthropic foundation founded by Zuckerberg and his wife, Priscilla Chan, purchased Meta, a Canadian scientific literature analysis startup, in 2017.
However, by Thursday afternoon, Meta.org had declared that it would "sunset" at the end of March. Meanwhile, the Meta.com name was redirected to Facebook's revamped corporate site.
The iconic thumbs-up sign outside headquarters in Menlo Park, California, has been repainted to a blue pretzel-shaped emblem mimicking an infinity symbol.
The name change did not seem to impress some of Facebook's harshest critics. The Real Facebook Oversight Board, a corporation watchdog committee, has announced that it will keep its name.
In a statement, the group stated, "Changing their name doesn't change reality: Facebook is destroying our democracy and is the world's largest dealer of falsehood and hate." "Their inconsequential rebranding should not detract from the inquiry, regulation, and meaningful, independent supervision that are required to hold Facebook accountable."
The word Facebook no longer encapsulates what the firm does, according to Zuckerberg, who explained the rebranding. This now includes Instagram, Messenger, its Quest VR headset, its Horizon VR platform, and more, in addition to the social network.
"We are now perceived as a social media firm," remarked Zuckerberg. "However, we are a company that produces technology to connect people," says the CEO.