You probably haven't given Vivo phones much thought, but that might change. Vivo is gradually establishing itself in more and more foreign markets; it only recently made the transition to Europe with its superb X70 series last year.
The X80, which was just released in the Philippines for just PHP 45,999, is a gamble that Vivo can compete favorably with the top smartphones from the likes of Samsung, Google, and Apple. It is the most expensive conventional flagship in the X series to date.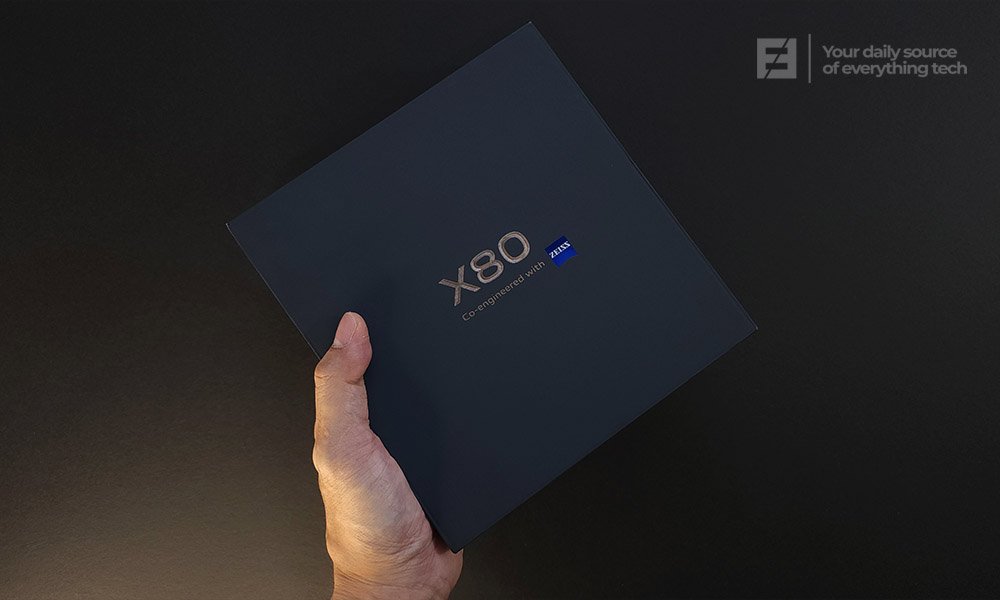 The vivo X80 has been around for a while and, because of its partnership with ZEISS, it offers outstanding hardware as well as exceptional camera optics. Does it offer the qualities that make a flagship phone deserving of its price range? Let's find out in our full review. 
Unboxing time!
It has been a while since we have seen a premium box in a flagship smartphone because the trend has been more on the cost-saving minimalism side. Vivo, on the other hand, chose a more pricey bundle, which initially thrills us considerably.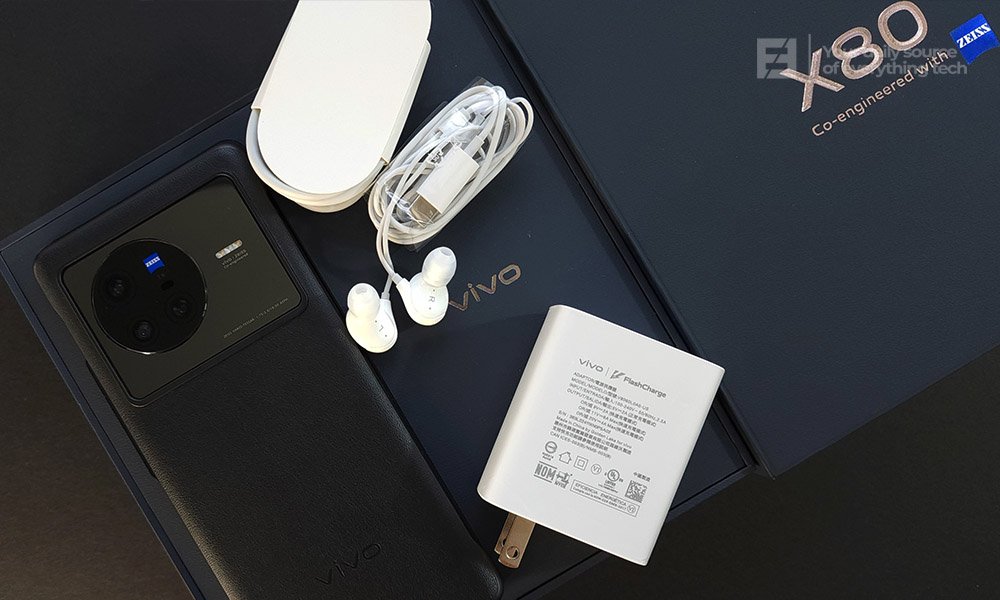 The vivo X80 comes in a gorgeous dark blue square box with a co-engineered ZEISS logo and the model number of the phone printed in shiny silver script on the front.
Here's our full unboxing video:
The vivo X80 phone, has an 80W wall charger with flash charge technology, a stylish protective case that matches the phone's color, type-C wired headphones, a USB Type-A to USB Type-C data/charging cable, extra silicone ear tips, paper documentation, and the SIM ejector tool are all included in the box.
Build and Design
The Vivo X80 Pro is a stunning piece of hardware that is expertly constructed. Its curved display and rear panel give it a subtle appearance. Its dimensions are similar to those of the Pixel 6 Pro, except that it is somewhat taller. It has a similarly curved screen, an aluminum frame, a glass back, and a selfie camera with a hole in the middle. It also features a pre-applied screen protector, in contrast to the Google phone, which is likely greatly welcomed by consumers who like to protect their pricey purchases as much as possible.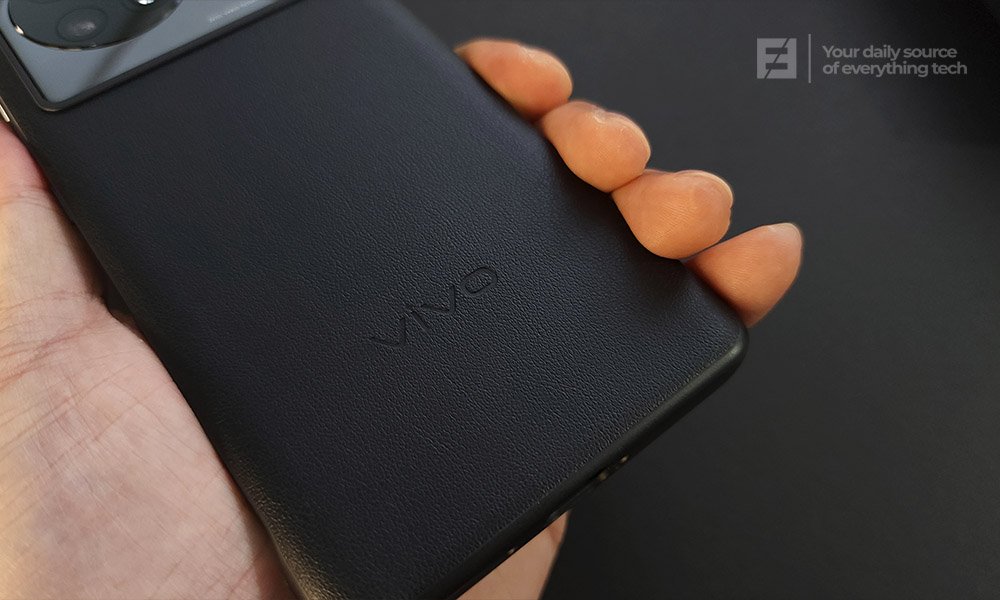 Vivo has flattened the top and bottom of the frame. The SIM tray, USB Type-C port, primary microphone, and loudspeaker are all located on the bottom of the Vivo X80. The top of the phone has an infrared emitter, a second microphone, and the words "Professional Photography" to show how good the camera system is.
The glass rear panel of the X80 features a matte surface thanks to Vivo, and it is available in Cosmic Black. The phone is easier to keep fingerprint-free thanks to this surface. This color makes the phone stand out from the competitors because it is classy and eye-catching to look at. If you like bright colors, you can choose Urban Blue. Additionally, Vivo includes a case with a faux-leather finish in the box.
Display
The AMOLED display, if you don't mind its size, has all the right features: 1,500 nits of screen brightness, a razor-sharp FHD+ resolution of 1080 x 2400 pixels, and the most advanced LTPO 3.0 technology, which enables the screen to go from 120Hz to 1Hz for improved power efficiency.
With a 6.78-inch screen, high quality, and 388 pixels per inch, the Vivo X80 has one of the best smartphone displays in its price range.
The Samsung Galaxy S22 only has a maximum brightness of 1,300 nits, for comparison.
Under the Hood
The Vivo X80 features the MediaTek Dimensity 9000 SoC, paired with 12GB of LPDDR5 RAM and 256 GB (UFS 3.1) of storage. This 4nm SoC has an octa-core design with a single ARM Cortex-X2 core clocked at 3.2GHz, three Cortex-A710 performance cores clocked at 2.85GHz, and four Cortex-A510 efficiency cores clocked at 1.8GHz.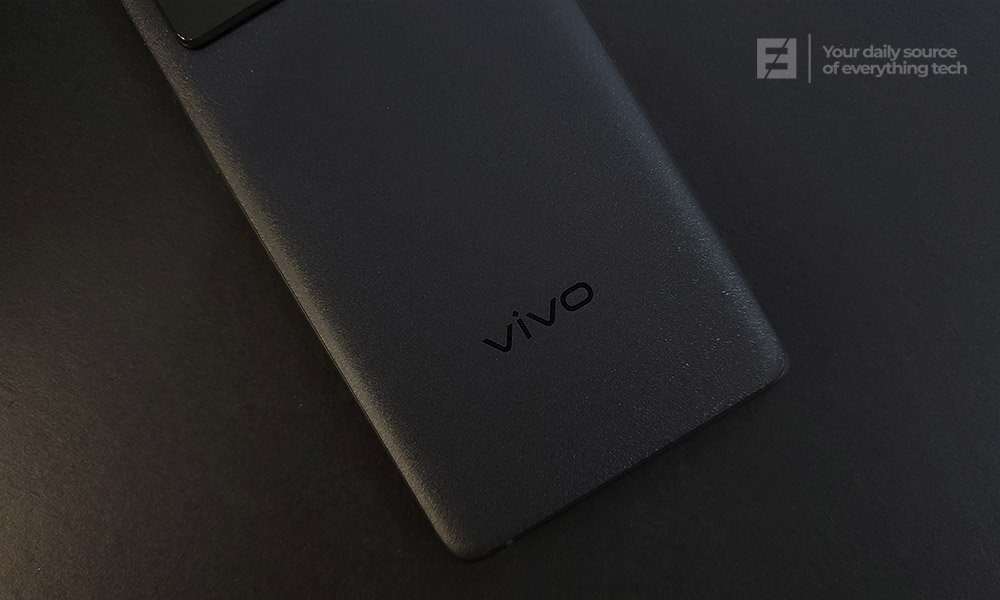 There is nothing wrong with the performance, though. The Mediatek Dimensity 9000 is a high-performing chip, and Vivo's vapor chamber cooling system keeps the phone cool in most situations so that even the most taxing tasks can be completed without interruption.
The smartphone operated excellently under normal use, and I never experienced prolonged app loading delays. On the Vivo X80 12GB model we have, the RAM Expansion (Virtual RAM) option was set to use 4GB of storage by default.
There are some minor issues I've noticed. Vivo has made an effort to save battery life at all costs, but it suppresses the app notifications quite too much. I'd also like apps to go to deep sleep less often than they do, especially since the phone has 12GB of RAM.
With regular use, the phone performed well, and I never saw prolonged app loading times. I had no trouble switching between several apps at once, and many of them would run in the background in memory.
Here are some results from the tests we've conducted: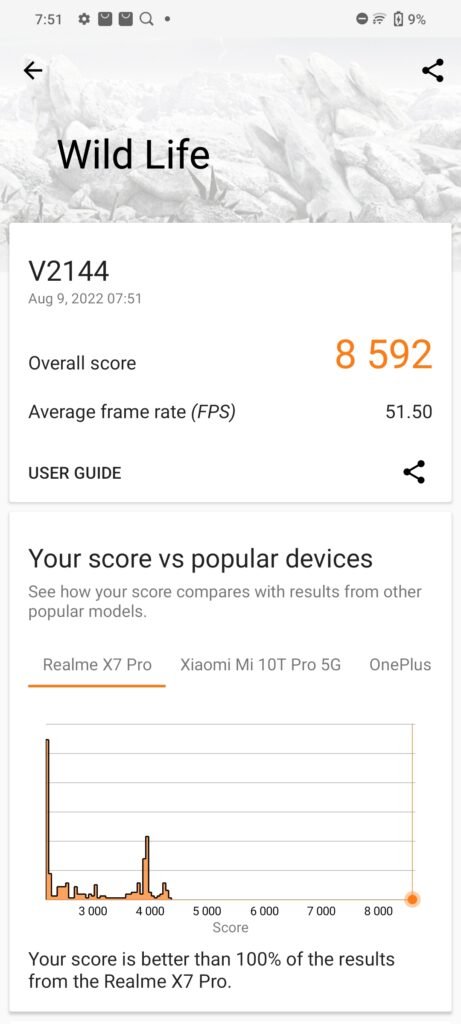 We tested Call of Duty: Mobile on the Vivo X80, and the "Very High" graphics and "High" frame rate settings produced flawless gaming. The 20 minutes I played the game reduced the battery's capacity by 8–10%. The fact that the phone didn't feel warm to the touch after the gaming session shows that the cooling system did its job well and wasn't just a marketing gimmick.
Overall, though, the Vivo X80 should be able to meet your needs if you're a heavy user.
Funtouch 12 OS
Though FuntouchOS 12 is less altered than ColorOS and comes with optional Material You theme support, Vivo has also made significant changes to the power management that make notifications hit-or-miss, which is a problem we've already raised on other BBK phones.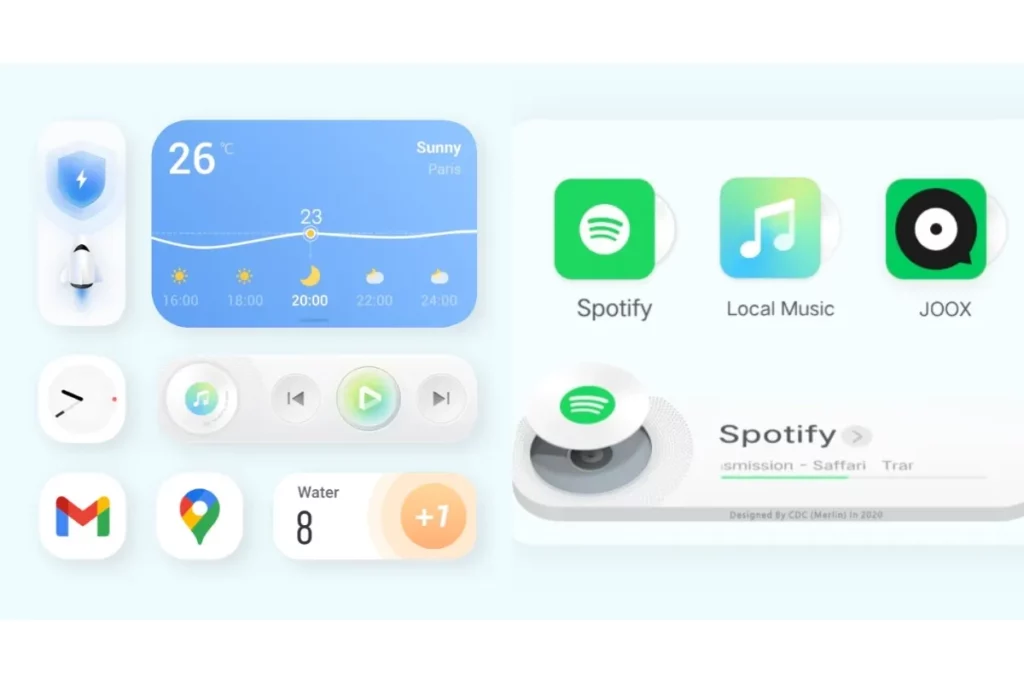 But let's start with the positives. If you transfer from a Google or Samsung phone, you should have no trouble adjusting to FuntouchOS 12 because it is recognizable as Android. I've noticed myself using the three-finger swipe-up motion to rapidly enter multi-window mode, which Vivo has incorporated into the native Android look and feel, far more often on Vivo phones. The only feature I really miss on the Vivo X80 is quick access to Google Assistant by holding the power button, but when using gesture navigation, the swipe from the corner gesture works just as well.
Vivo aspires to compete on a major scale when it comes to Android releases. Although there appears to be no specific guarantee on security fixes beyond those three, the company promises three improvements to the Android operating system. In the process, the company does not exactly outperform the Google Pixels and Samsung Galaxy S, but it does outperform many other Chinese manufacturers.
Funtouch OS 12 has an Ultra Game option for gamers that is readily accessible from any game's sidebar. It has a feature called frame interpolation that helps raise the frame rate when gaming. The "Eagle Eye View" improvement feature makes the claim that it does local tone mapping to improve the game experience visually. Additionally, it offers an "Esports" mode that prioritizes gaming on the CPU and prioritizes blocking notifications and UI movements.
Battery Life
With a 4,700mAh battery, the Vivo X80 Pro already has excellent battery life. I can easily use it for more than one day while traveling. Usage scenarios will always differ from person to person, but for me, it's one of the more durable flagship phones. I'm sure that the X80 Pro would still do a great job even if it didn't have all of these extra battery improvements.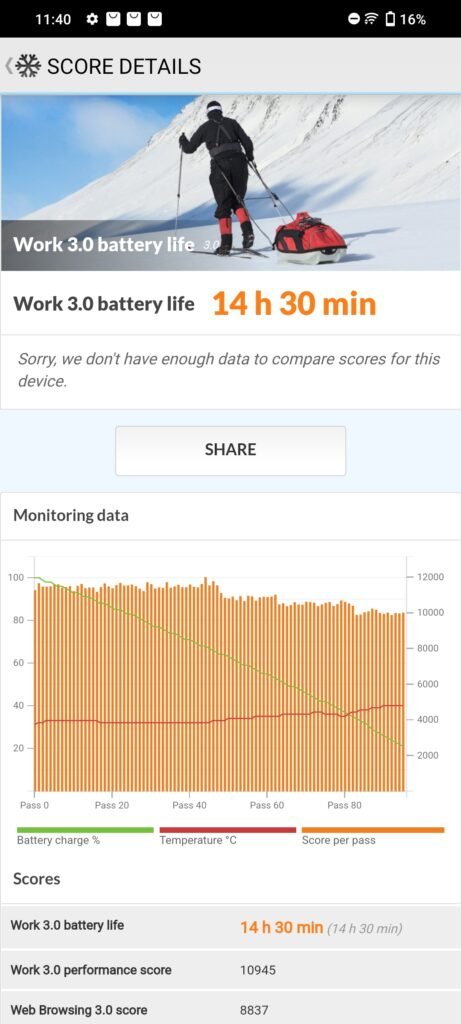 It managed to last for 14 hours and 30 minutes on our video loop test, which was impressive.
With SuperVooc charging technology, the phone charges from 1% to full in around 50 minutes and from 75% to full in about 25 minutes.
Camera
The X80 must live up to high expectations given the reputation of the Vivo X-series phones' cameras. The Vivo X80 has three cameras: a 12-megapixel portrait camera with 2X optical zoom; a 12-megapixel ultra-wide-angle camera; and a 50-megapixel primary camera with optical image stabilization (OIS). It does not, however, have the gimbal stabilization system seen in the portrait camera of the Vivo X80 Pro.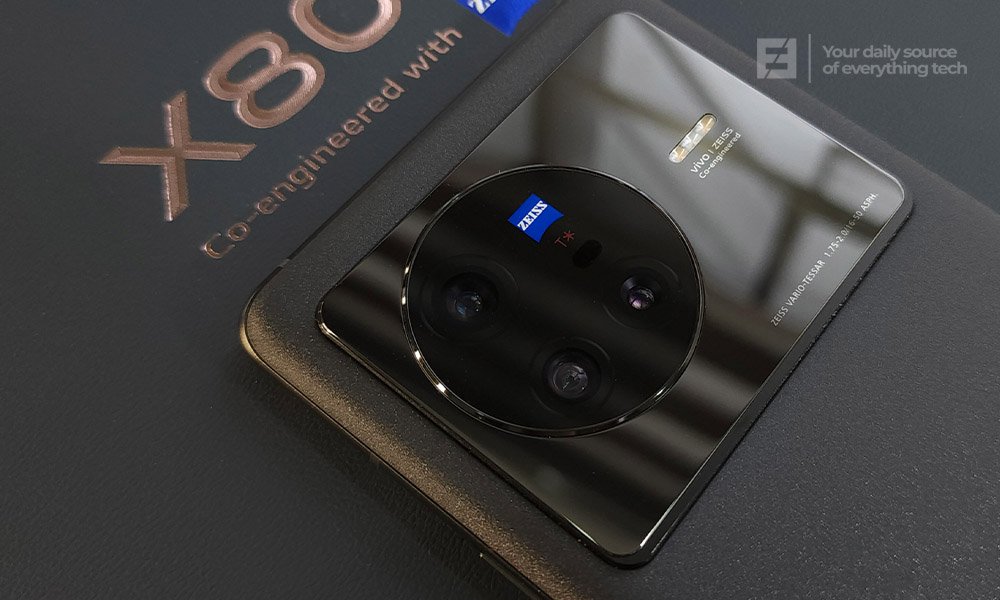 The V1+, Vivo's most recent dedicated camera chip, does most of the computing work, taking some of the load off the Snapdragon 8 Gen 1.
There are few to no pauses or stutters when pressing the shutter button, and the camera software responds quickly to gestures and presses. The results speak for themselves as well. In both excellent and bad lighting, the X80 captures stunning images, with HDR automatically kicking in as necessary. When taking pictures, not much needs to be adjusted or worked around, which is excellent for most users.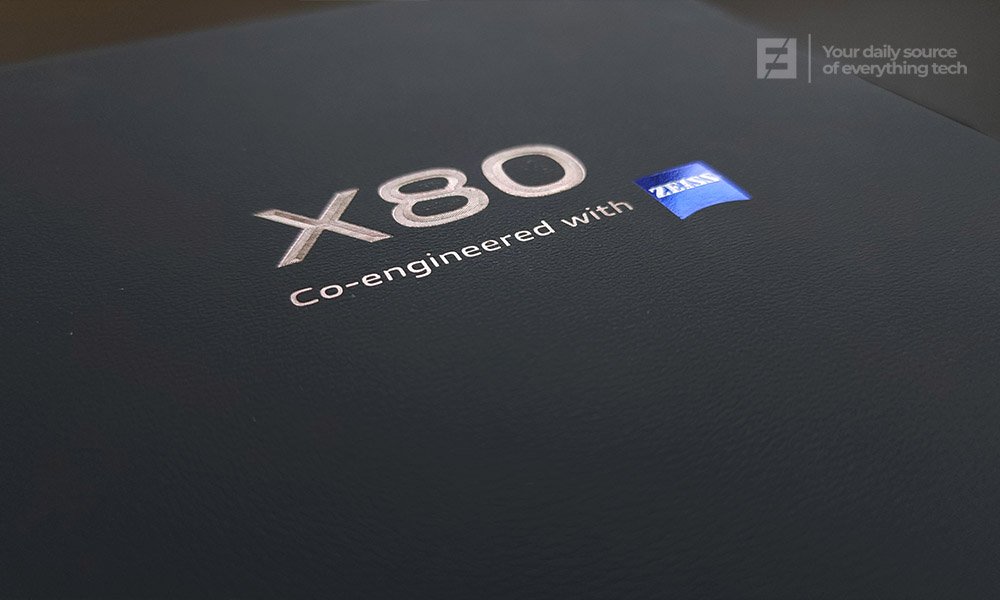 Zeiss' involvement in this experience goes beyond just optimizing the technology and color science. Additionally, the X80 Pro gives you access to a few unique special modes that were created in collaboration with Zeiss and emulate some of its well-known lenses and color profiles. The Zeiss Portrait and Zeiss Cinematic Video Bokeh settings in the Vivo X80's camera app replicate an anamorphic lens style in the output.
The camera can shoot at 60 FPS in both 1080p and 4K. The X80 offers an excellent photographic experience. Other than the typical filters and styles, the camera app features a tonne of settings, like different stabilization and double exposure.
The vivo X80's photos are impressive, thanks to its vivo V1+ chip and Ultra-Sensitive Sony IMX866 sensor. View some of our shots here: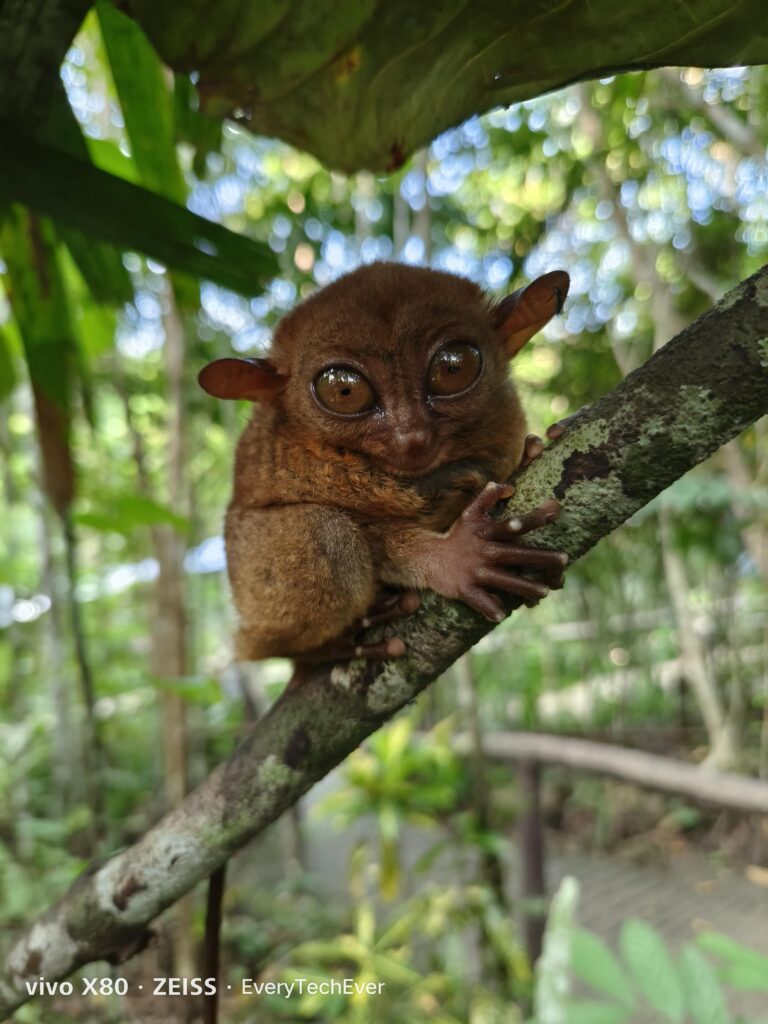 There is a 32MP selfie camera on the front. The Zeiss T* coating, which is designed to improve light transmission and reduce undesirable reflections that cause glare and lens flares, is applied to the rear lenses.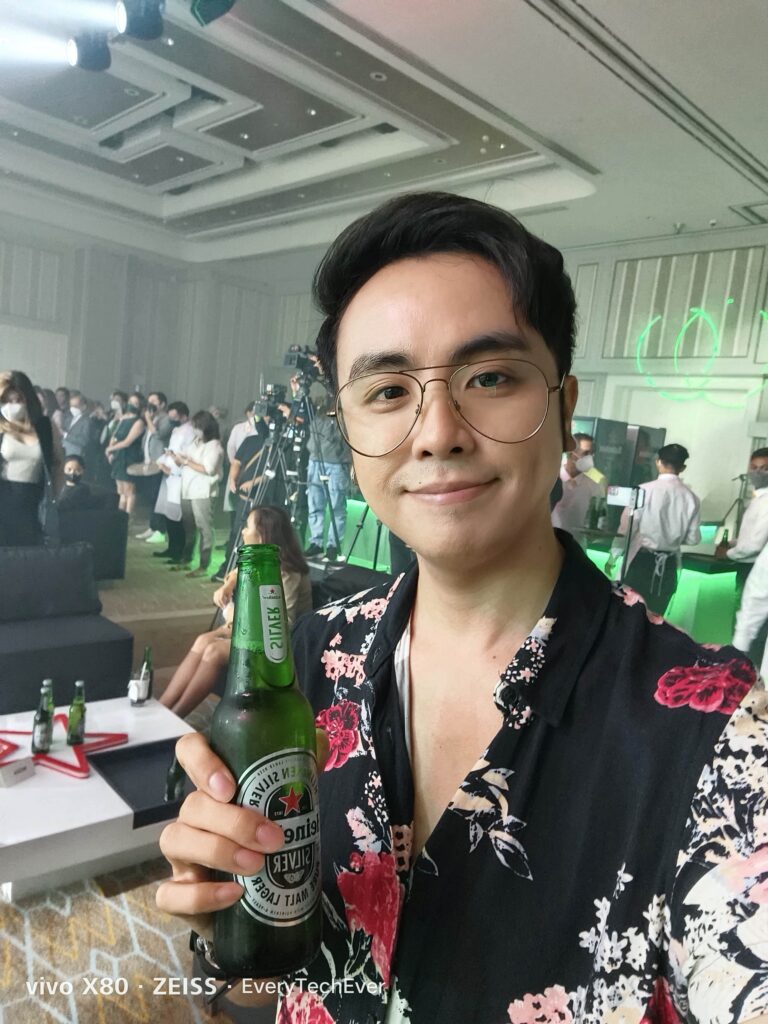 Should you buy it?
Yes, if you want a premium smartphone that isn't made by Google or Samsung. The Vivo X80 is a great option for enthusiasts who enjoy taking pictures that seem professional without really owning professional equipment.
"The company's entry into the flagship market is officially made with the Vivo X80. Overall, it's a great experience thanks to its superb camera phone and performance powerhouse, with only minor software glitches."

EDITOR'S VIEW
It provides a clear basis for creativity once the unpleasant components have been disabled. With the exception of the issues with notifications and background apps, the Vivo X80 Pro also provides a superb software experience and plenty of power. Since Vivo has entered the PHP 50,000 market bracket with this product, it won't have to blend in behind any of the other flagships on the market, which is a positive thing.
SPECIFICATIONS
CPU: Snapdragon 8 Gen 1
Display: 6.78-inch 120Hz 3200×1440 E5 AMOLED
RAM: 12GB
Storage: 256B
Battery: 4,700mAh
Ports: USB Type-C
Operating System: Funtouch OS 12 (Android 12)
Front camera: 32MP
Rear cameras: 50MP primary, 48MP wide-angle, 12MP gimbal portrait, 8MP periscope
Connectivity: Wi-Fi 6, Bluetooth 5.2, NFC, IR blaster
Others: Dual stereo speakers
Dimensions: 164.57 x 75.3 x 9.1mm
Colors: Cosmic Black
Weight: 219g
Charging: 80W wired, 50W Qi wireless
IP Rating: IP68 water and dust resistance
Price: PHP 45,999
Micro SD card support: No
Price and Availability
The vivo X80 is currently available in the Philippines, equipped with a MediaTek 9000 processor, 12GB of RAM, and 256GB of storage. You can purchase the X80 for only PHP 45,999 at vivo's online store, Lazada, Shopee, and retail partners nationwide.