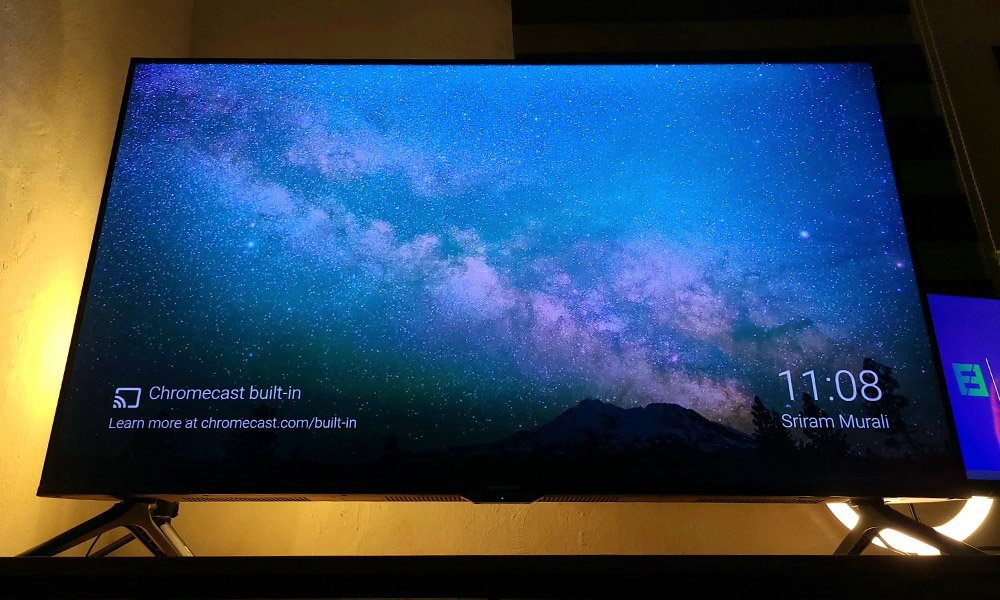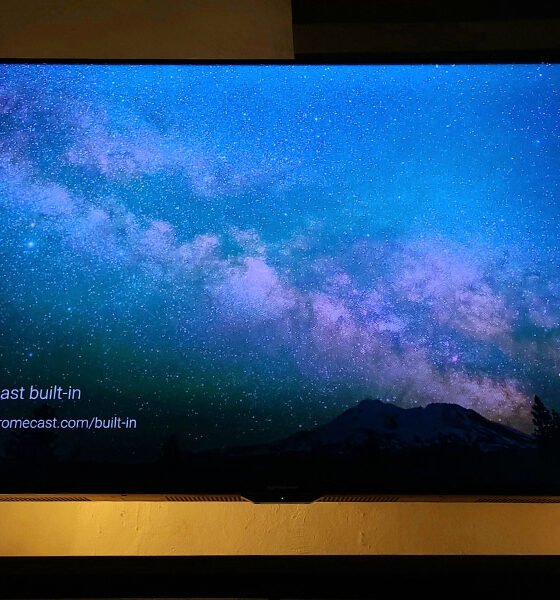 The Xtreme MF5000SA 4K TV is a holiday must-have
The Xtreme MF5000SA remains one of the best budget TVs you can buy under PHP30k.
Looking to buy a television in 2021? You may have come across the Xtreme brand while looking for your next television and attempting to decide between different budget TV brands available. Don't worry, this review will help you.
Xtreme may not produce the best of the best TVs, but its 2021 offerings are all good options with Android TV OS and 4K resolution in budget-friendly packages. This is why, in recent years, Xtreme has aggressively captured the mid-range television market in the Philippines.
Why you should buy an Xtreme TV?
Xtreme's key selling point in the TV market is its competitive pricing. In order to appeal to a highly saturated television market, it manufactures televisions on a huge scale and passes on a major portion of the savings to consumers. Xtreme TV is a fantastic pick if you're searching for a budget television that gives you a lot for your money – especially for really large screens.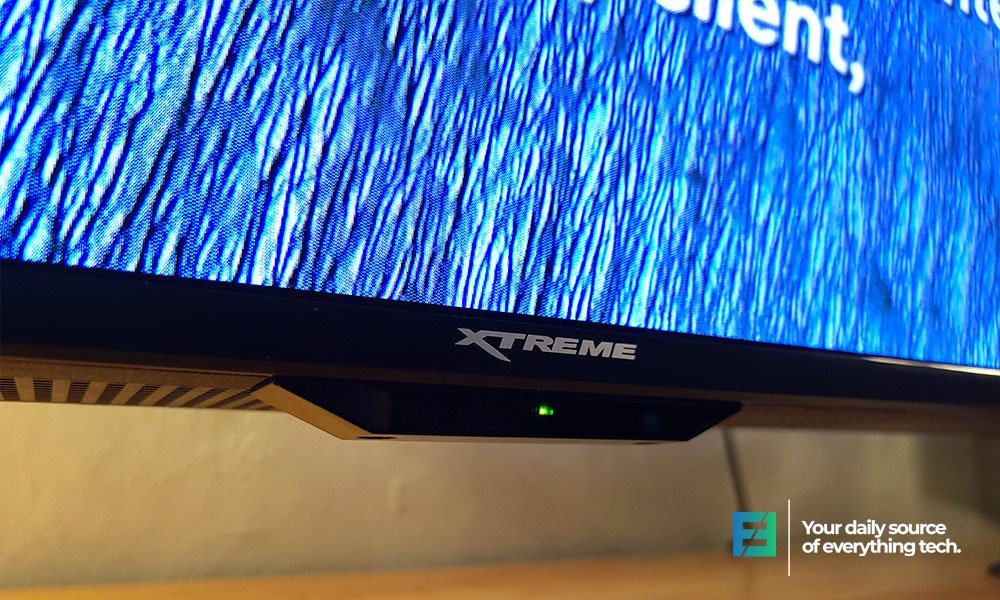 There's always the cost vs. performance trade-off to consider, as less expensive televisions almost typically indicate worse quality than their more expensive counterparts.
Basic processors are typically unable to cope with the demands of high-resolution television, therefore picture processing is often the first to suffer. Xtreme televisions use a lot of picture processing, which some people like since it gives them a more dynamic picture, but sometimes can also contribute to off-color images and mediocre contrast.
PROS
Very competitive pricing
Bright and colorful display
Supports Dolby Audio
Android 10 TV performance is smooth
CONS
Only supports a 60Hz refresh rate
Image quality is less crisp
Soft audio bass
No Dolby Vision support
If the thought of shelling out for one of the best 50-inch TVs has you sweating, rest assured that Xtreme MF5000SA won't break the bank – and the TV manufacturer provides anything from little 32-inch TVs to enormous 55-inch TVs.
Few TVs have had the same impact on the home entertainment space as the Xtreme MF5000SA which has brought high-end features like Dolby Audio support, Android TV, full-array panels, and Wide Color Gamut to customers at a third of the cost of high-end TVs.
This drive to provide you with a low-cost alternative to high-end televisions paid off: the first of its kind, the Xtreme MF5000SA, is one of the best-selling TVs in the local market.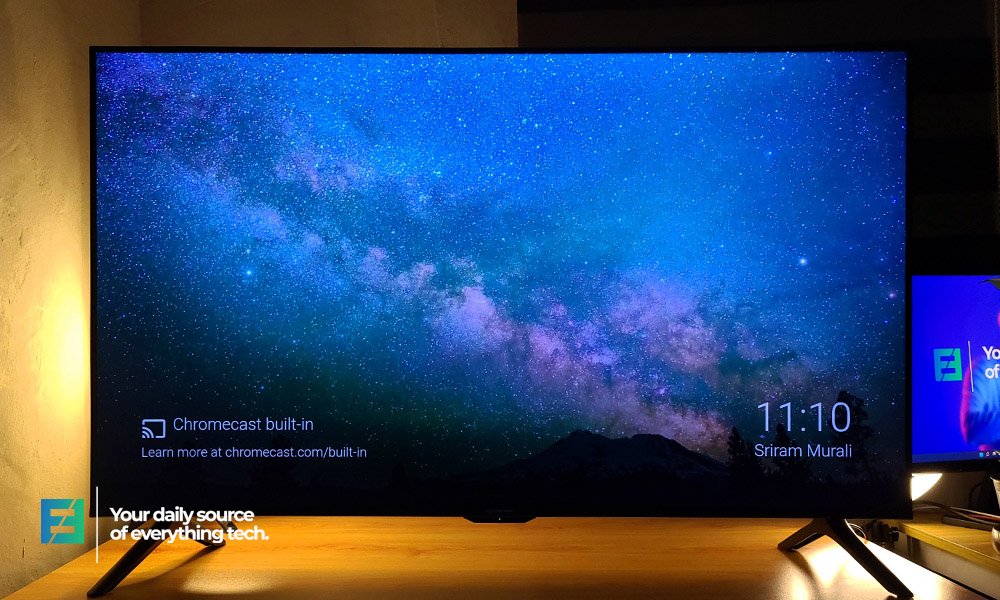 Xtreme MF5000SA Key Specs:
50" AndroidTV
Android 10.0
Wi-Fi Ready
4K UHD Ready
Bluetooth 5.0
Smart Remote (AI)
Chromecast Built-in
Voice Control
Dolby Audio
Frameless
Pre-Installed Application: Netflix & YouTube
Google Play
Xtreme MF5000SA has modern, classy design
The Xtreme MF5000SA has a slim profile with glossy black plastic bezels and extra space in the middle of the front bottom for the branding.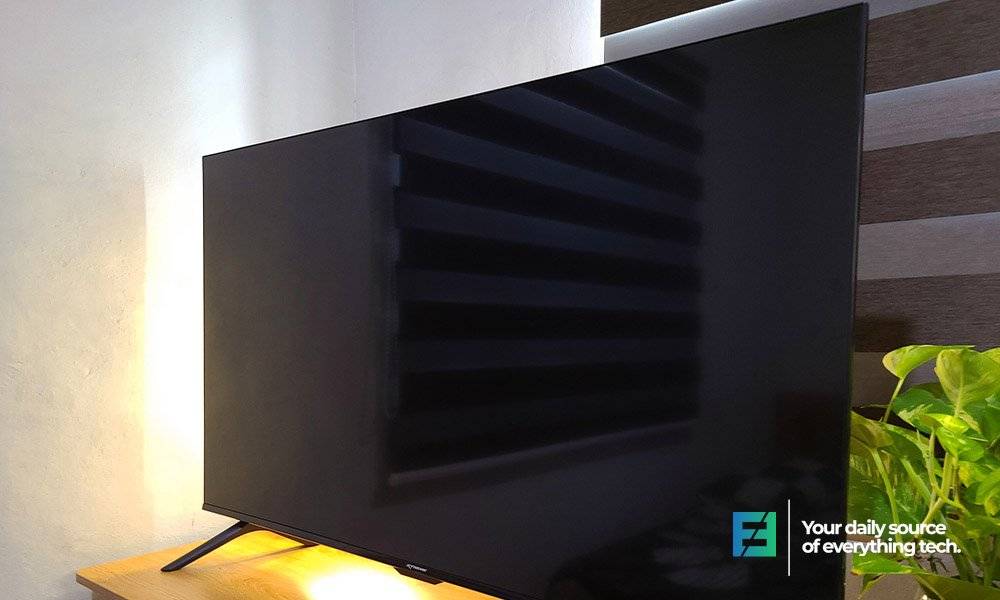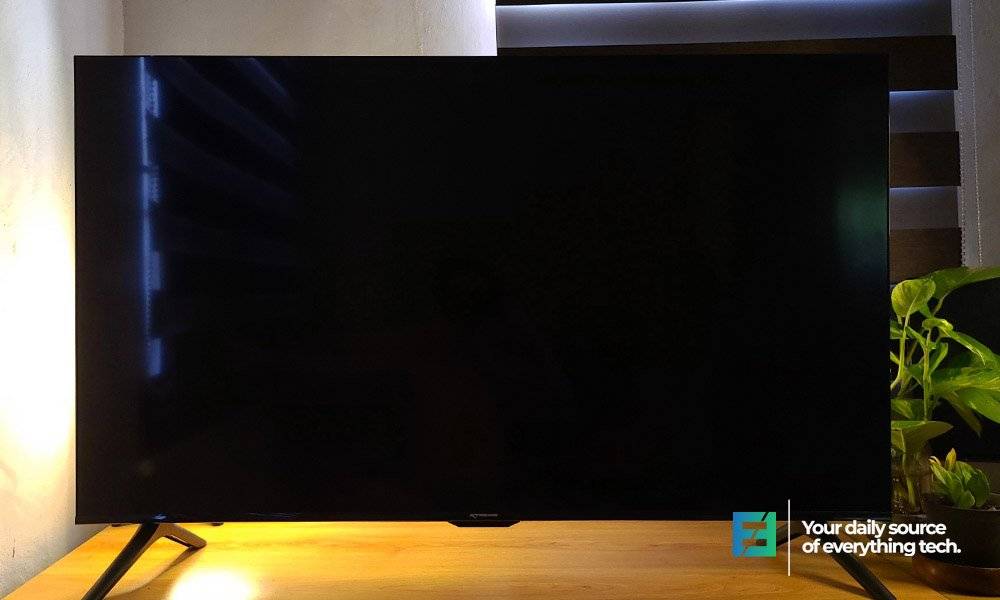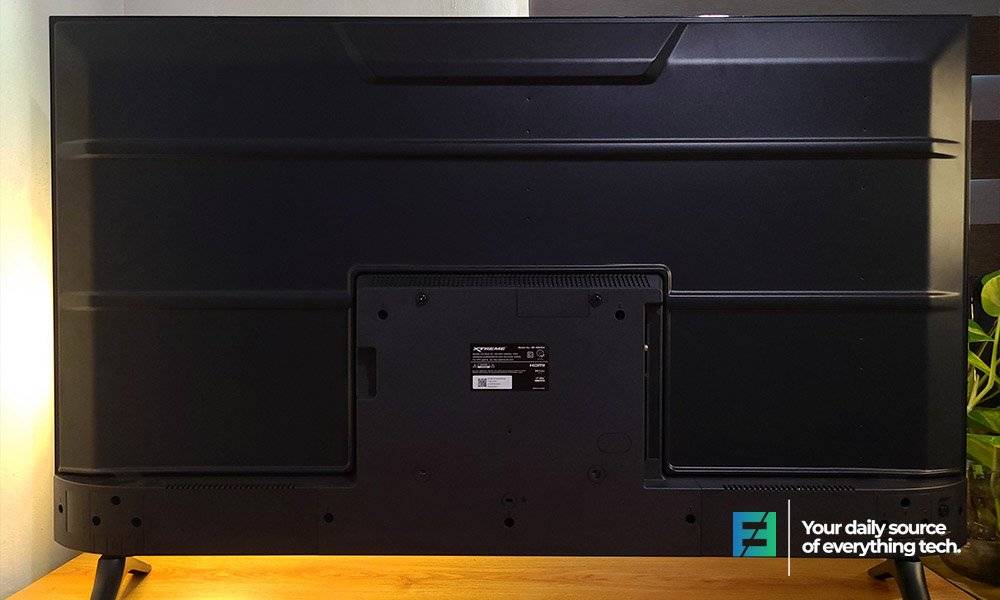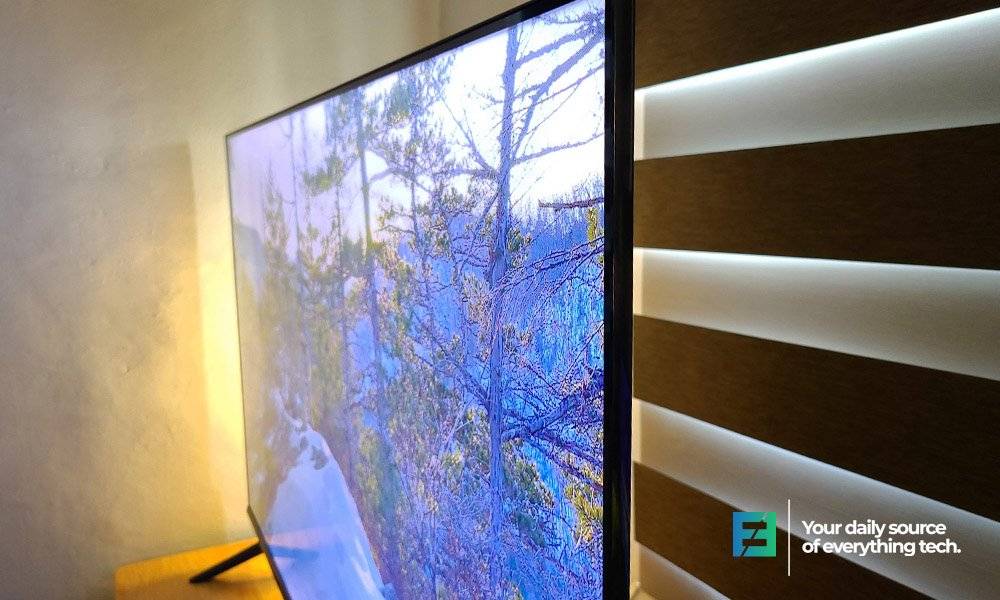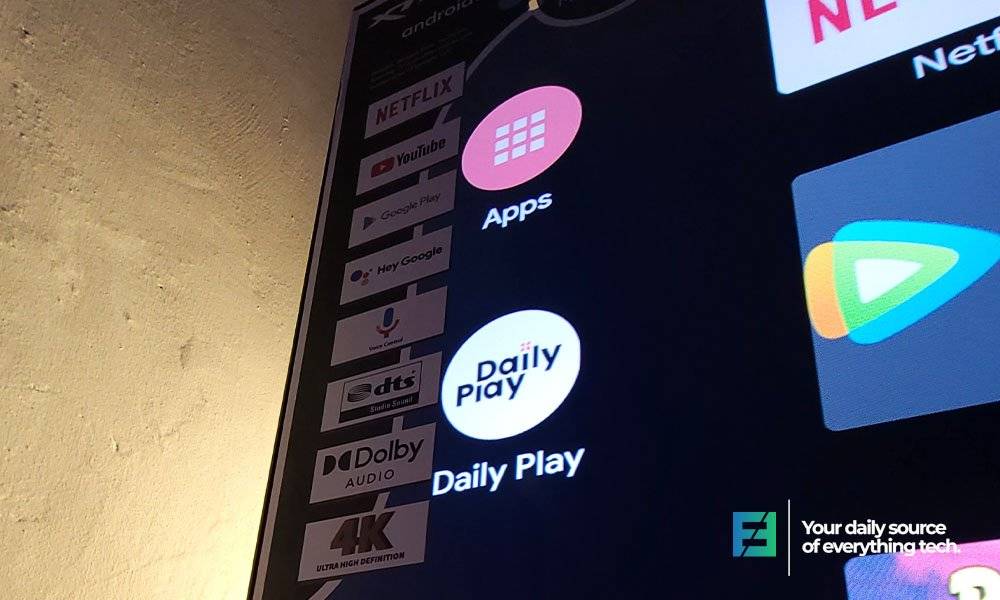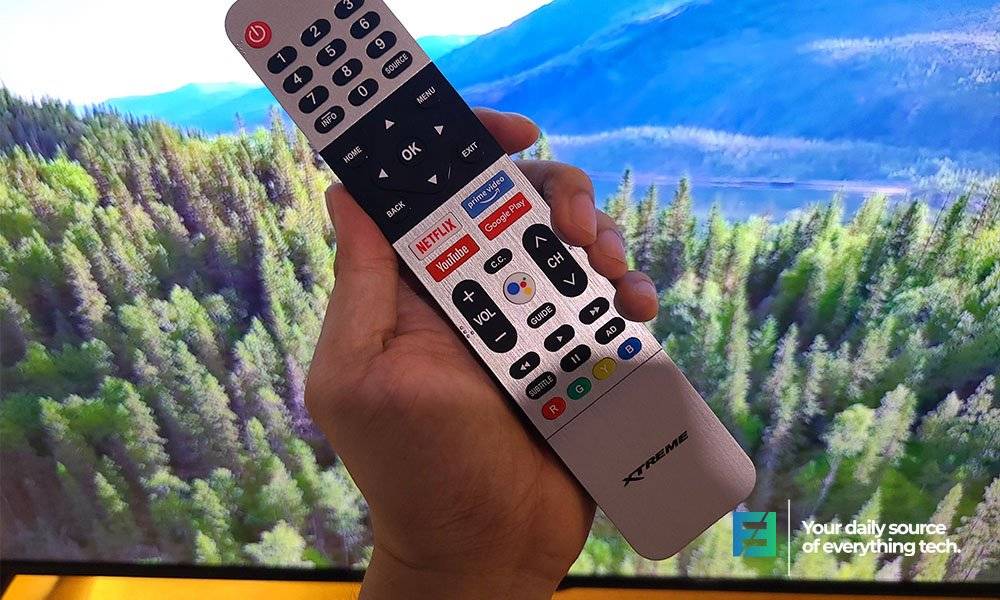 All ports are on the left side of the rear of the TV, with the exception of the power cord connector on the left side. Three HDMI connections, two USB ports, an Ethernet port, an antenna/cable connector, optical, and 3.5mm audio outputs.
The only additional control on the TV is a single multifunction Power button, which is hidden behind the infrared receiver under the bottom bezel in the center. It also includes a free wall bracket which is perfect for saving space.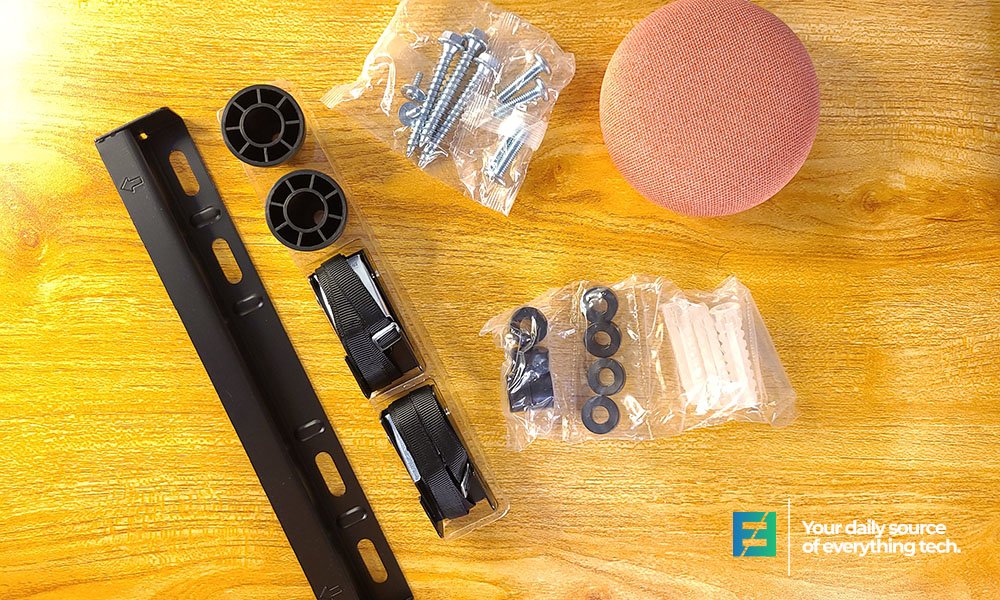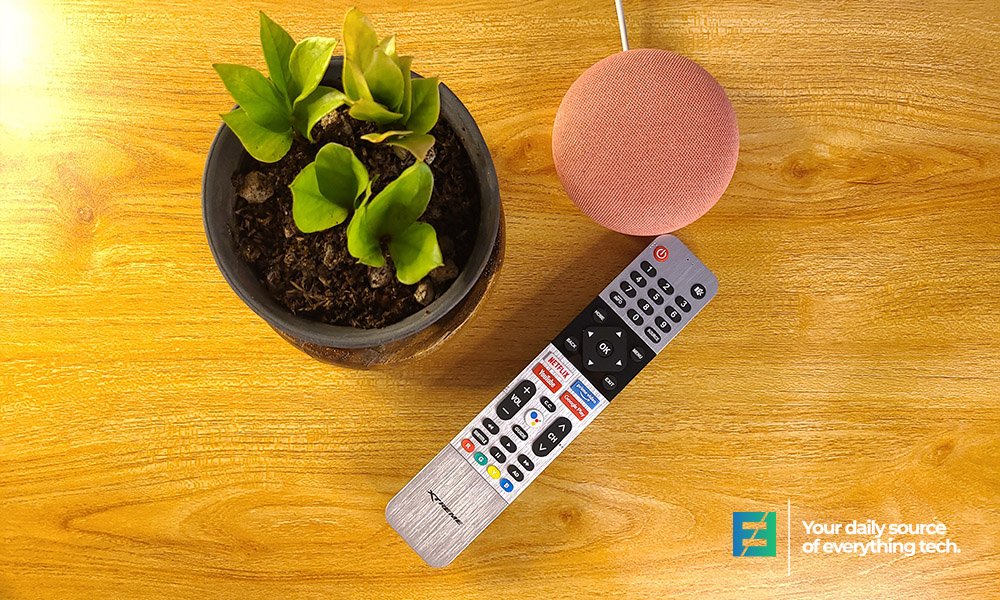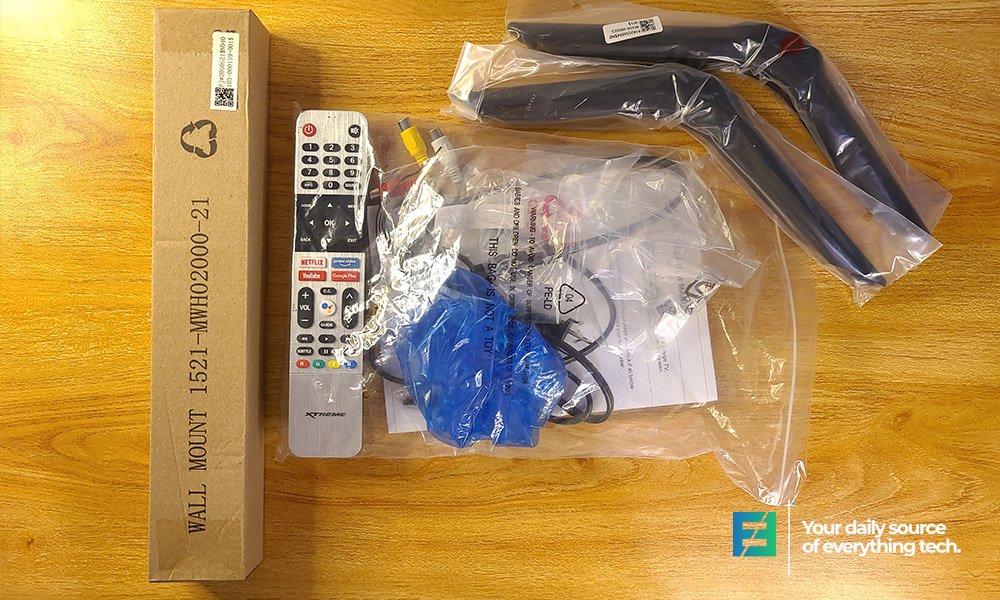 Overall, the MF5000SA has a sleek and modern design. It is pretty decent and doesn't look cheap.
Android 10 TV with in-built Chromecast
Android TV is a version of Google's Android mobile operating system that has been specially built for televisions, as you might have guessed from the name. We are happy that Xtreme made a great decision in using this platform for its TV lineup.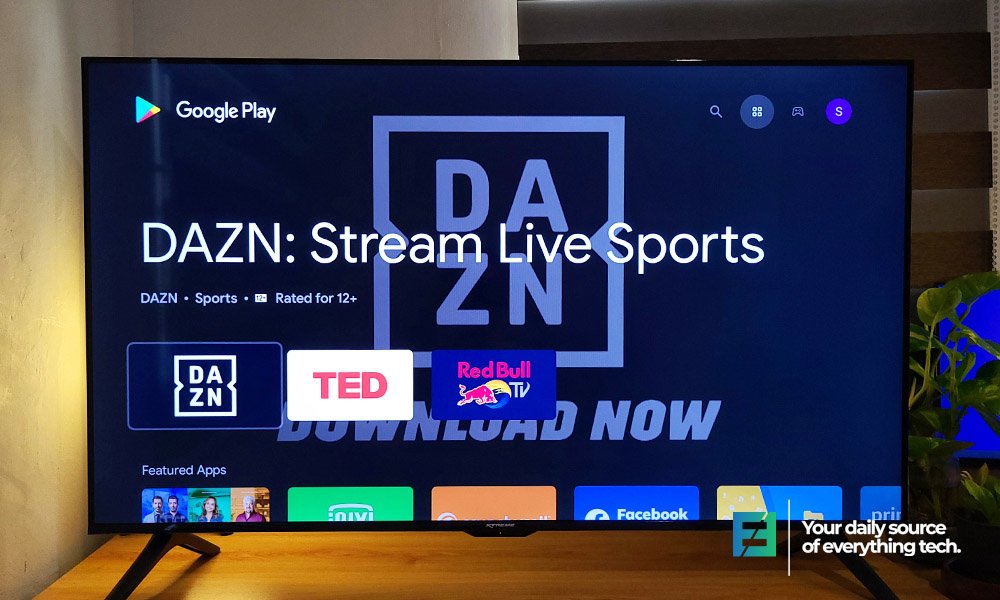 For the Xtreme MF5000SA, the Android TV interface is separated into rows of content. You can choose the apps that appear on the home screen, and you can also play around with the settings to further customize your Android TV devices.
Android TV has access to the Google Play app store, which has thousands of apps created expressly for Android TV's 10-foot experience, so you won't have to struggle to see tiny text or navigate apps that only work when you swipe with a finger.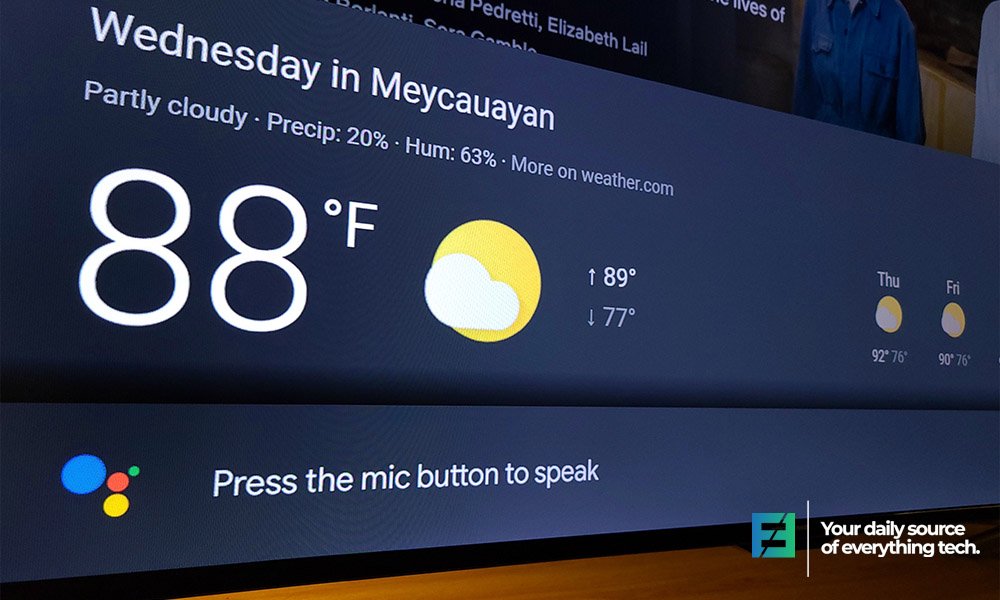 The Google Assistant is built into every version of Android TV, giving you voice control over your TV content as well as all of your smart home devices. Chromecast is also included, which allows you to cast videos and start screen sharing from compatible smartphones, browsers, and apps. Netflix and YouTube are among the pre-installed applications on Xtreme TV.
We tested the remote control's built-in Google Assistant button, which worked as expected. The Android TV navigation experience was quick, responsive, and performed similarly with high-end TVs.
4K/HDR Performance
The Xtreme MF5000SA can show HDR content in a 4K high dynamic range (HDR). However, it doesn't work with Dolby Vision or other HDR formats. It's not the brightest TV on the planet, nor is it the best upscaling TV on the market, but it's surprisingly bright and offers good upscaling for the price. We're not exactly sure how many nits of brightness this TV has but most likely it's about 400-600 nits and 1000 nits peak for HDR contents.
Here's a short clip of the MF5000SA audio and video quality.
The MF5000SA features excellent color accuracy, contrast ratio, and color temperature right out of the box. However, because the TV only has a 60Hz panel, its performance is limited. That is, motion handling works beautifully in normal motion but falls short in fast motion.
Even when seen from a side angle, the MF5000SA retains color accuracy. And even when the contents are reflected in bright sunshine, they are readable.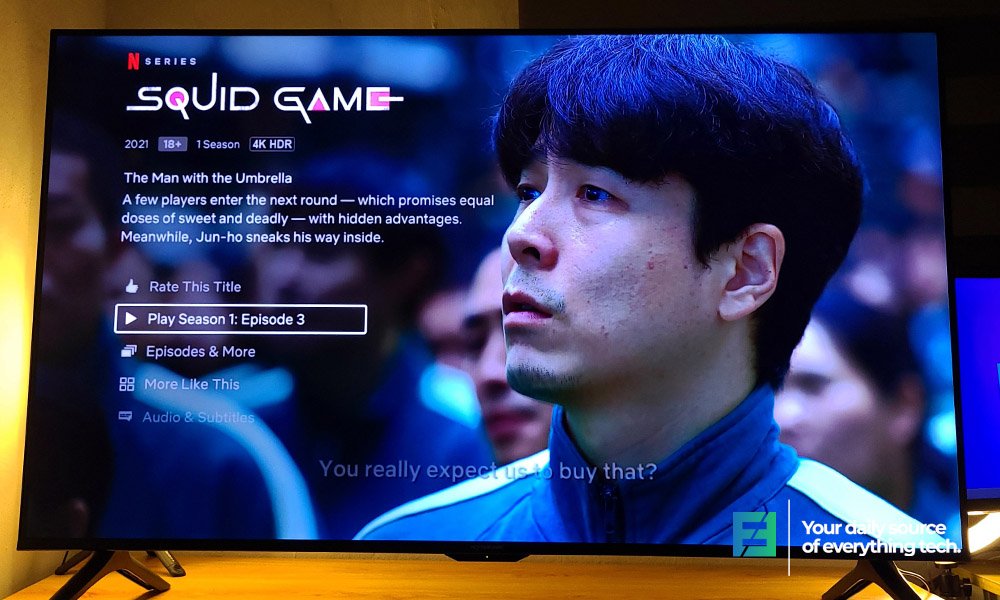 The Squid Game's high-contrast scenes don't look bad on the MF5000SA, but dark details like the cuts and textures of black suits can look a bit washed out depending on the frame's overall brightness. Against the dark blacks and whites, skin tones appear natural and balanced.
In the gloomy early scenes of the film, the red costumes look vivid and authentic. The colors inside the arena stand out and close-up details of the casts remain visible — thanks to its HDR feature.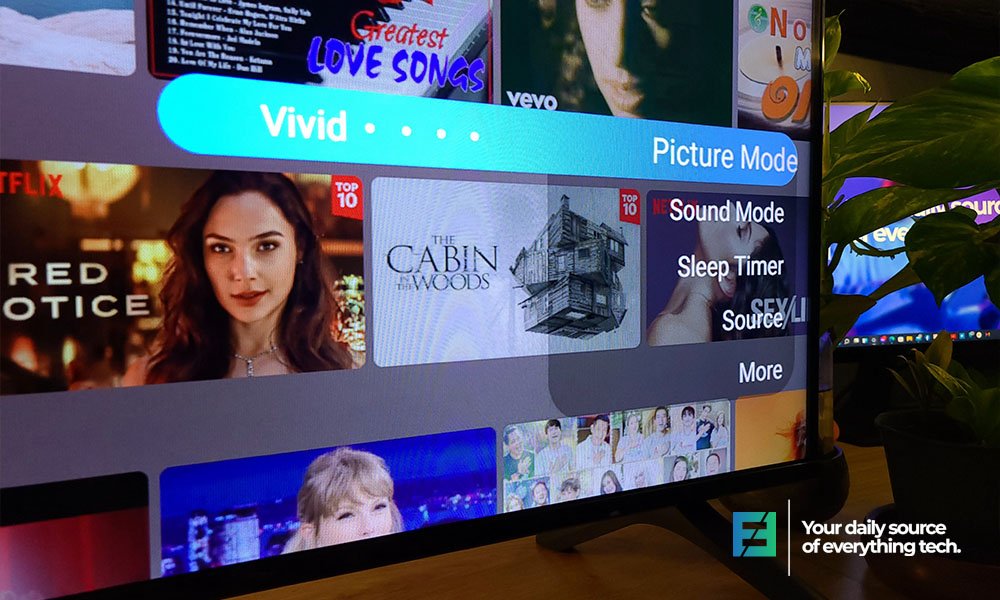 There are a variety of Picture Modes to pick from, each of which improves the color quality to your preference. If you want it to be more freestyle, there is also a manual mode.
Sound Performance
The Xtreme MF5000SA supports Dolby Audio, which is great news. This function adds a cinematic surround sound experience to the viewing experience, making it more immersive.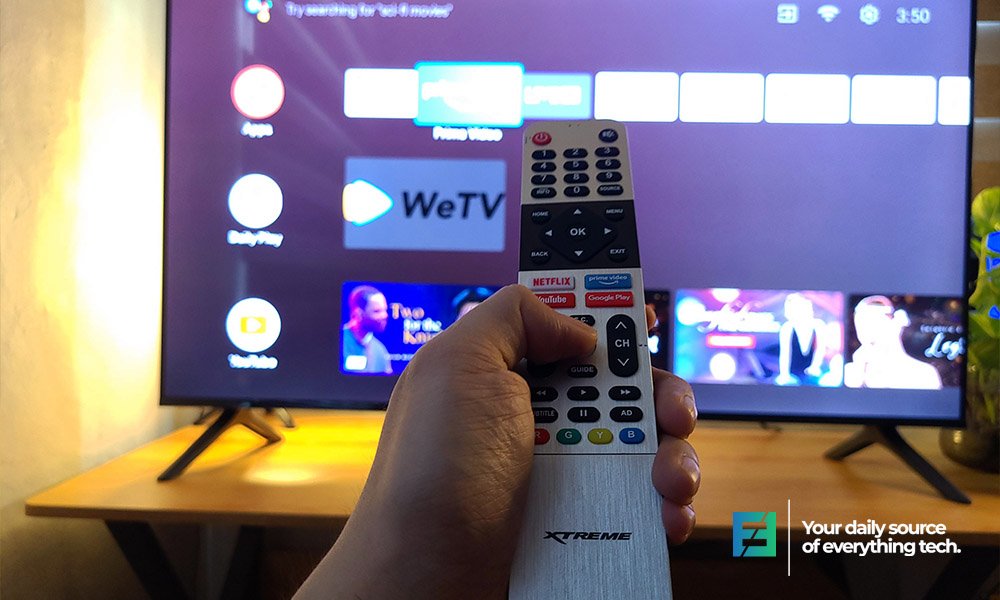 The audio quality was decent in our experience, and sometimes it get way too loud even when the volume was only half turned up. Don't get us wrong: we like that you can hear what you're watching without having to use extra speakers. We've also found that the bass needs more pump to sound more rounded.
We enjoy the audio experience in general. It's above and over what we expected for the price.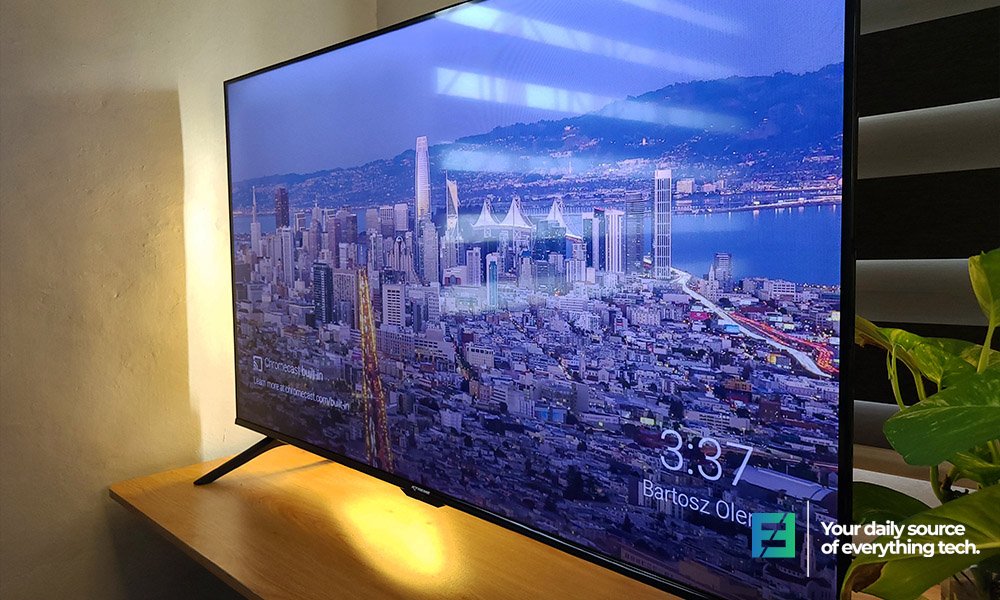 Xtreme MF5000SA is a Solid Budget 4K TV
The Xtreme MF5000SA isn't the most impressive TV on the market, but it is one of the best budget 4K TVs available.
For its superb performance at PHP 27,795 for 50 inches, the Xtreme MF5000SA remains our most exciting budget recommendation. Also for PHP 30,995, you'll get the 55 inches version. It's a great deal if you want to upgrade to 4K and HDR without spending lots of money.
The Xtreme MF5000SA is priced at PHP 27,995.00 and you can get this via Xtreme's Online Shop, Lazada, and Shopee. It also offers a 2-year warranty on parts and labor.
BOTTOMLINE: If you're looking for an affordable 4K Android TV and all the extra features you need, the Xtreme MF5000SA is the one to beat.

Vivo T1 5G: Unboxing and First Impressions
Is the Vivo T1 5G the right phone for you? Let's take a quick look at our first impressions.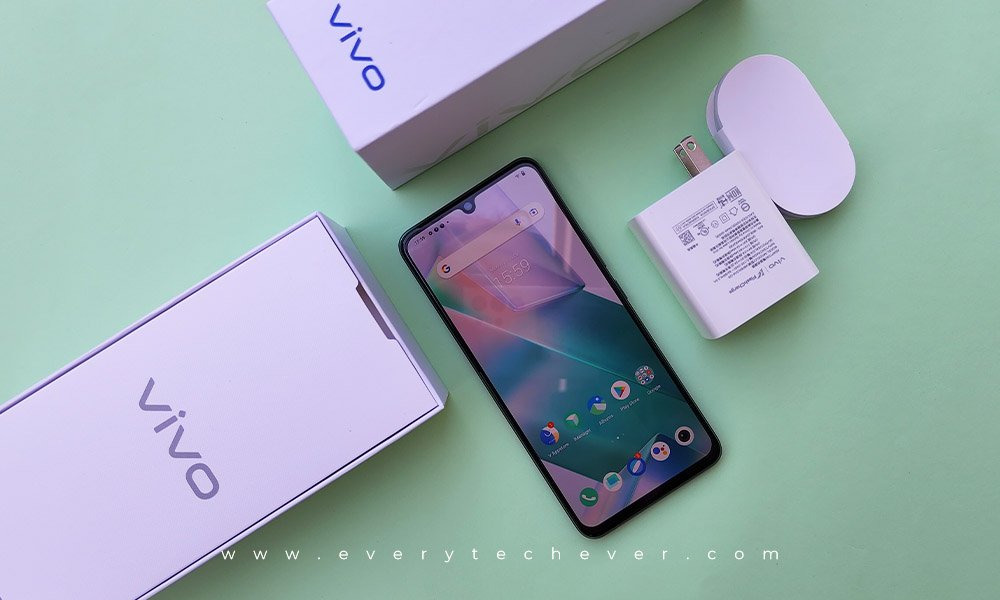 Vivo's new T-series smartphones are directly aimed at Gen Z. Such shoppers, according to Vivo, seek well-designed items with good features for the price. The Vivo T1 5G is the first smartphone in this new series that offers a sleek new style. It also has a massive 64-megapixel triple camera setup, a 90Hz refresh rate display, and is powered by the Qualcomm Snapdragon 778 5G chipset.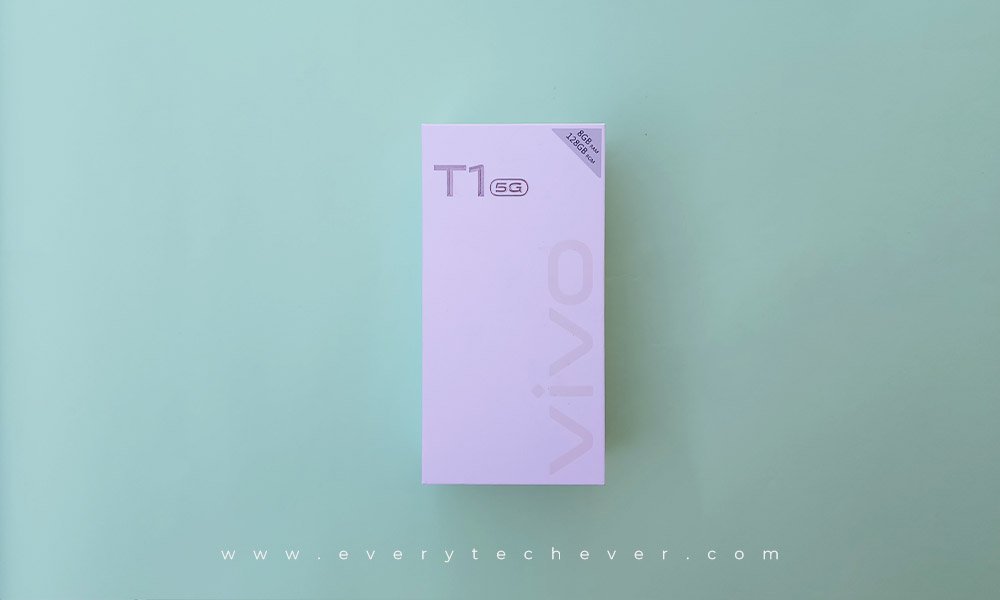 So, is the Vivo T1 5G the right phone for you? Let's take a quick look at our first impressions.
Unboxing time!
First, let's look at the box. The phone arrives with a charger and a decent back case in a package. This ensures you won't have to shell out extra cash for a phone case. The Vivo T15G is available in two colors: Turbo Black and Turbo Cyan.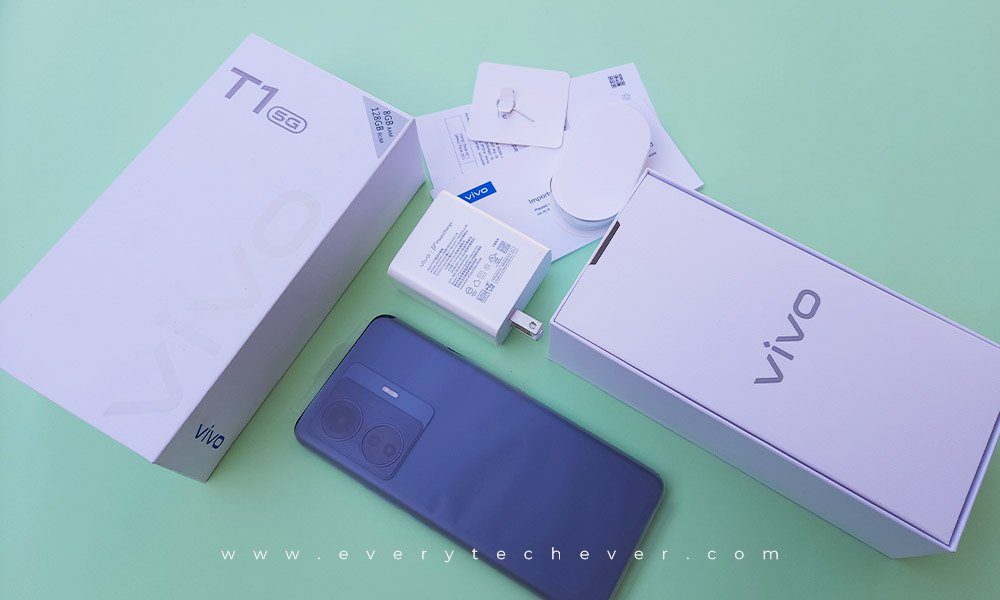 It's a fairly standard unboxing experience when you first open the Vivo T1 5G. There's a cardboard box with the silicone casing and a user guide. The charging brick, charging cord, and SIM ejector tool are all located beneath the device.
Design and Build
The Vivo T1 5G comes with a 6.58-inch full-HD+ IPS LCD display with a 90Hz refresh rate. The phone weighs 187g and is 8.25mm thick. It also has a dewdrop notch on top with a 16-megapixel camera, a hefty chin on the bottom, and narrow bezels on both sides of the screen. Interestingly, the camera island on the phone is reminiscent of the triple camera design on the Huawei P50.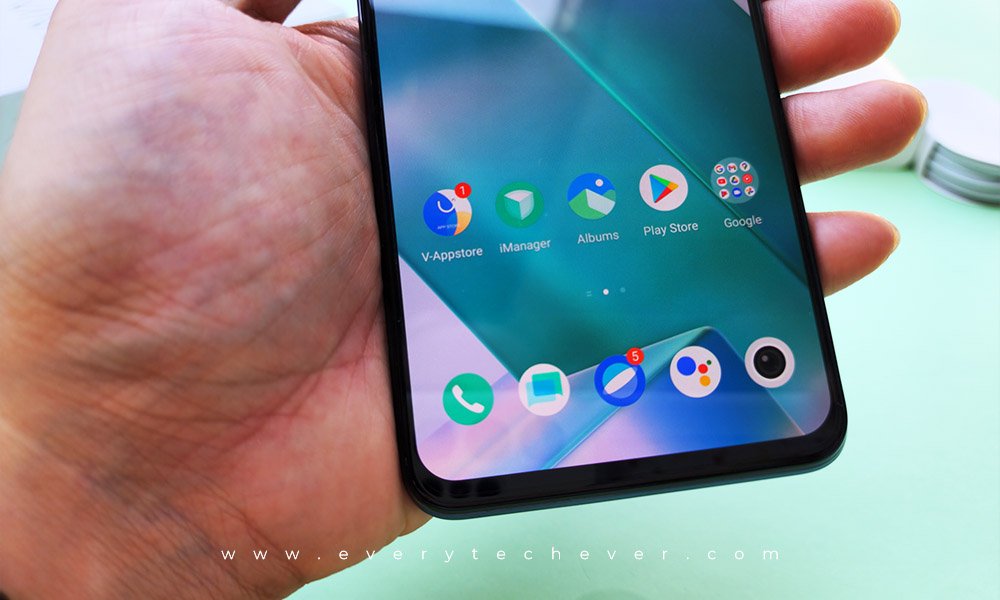 The Vivo T1 5G has a plastic body, but it looks attractive with a gleaming black finish. The phone's smooth matte back texture and curved corners make it easy to handle.
Under the hood
The Qualcomm Snapdragon 778 5G, Qualcomm's mid-range chipset with integrated 5G and designed for mobile gaming, powers the Vivo T1 5G. Vivo has also included a virtual RAM function that allows you to use a portion of the phone's storage as extra RAM. Depending on the model, this can range from 1GB to 4GB.
The Vivo T1 5G should be able to play Call of Duty Mobile or Genshin Impact in high settings. However, we will still have to park this one as we fully test the phone in our full review.
So far, the phone feels smooth and fluid as I navigate the UI and switch between apps. I appreciate how FunTouch OS 12 is implemented here because it appears more like the stock Android UI. It's a lot easier to use and much cleaner.
Camera
On the back, the phone has a triple camera configuration with a 64-megapixel primary camera, an 8-megapixel ultra-wide camera, and a 2-megapixel macro lens. A 16-megapixel front camera is available for selfies.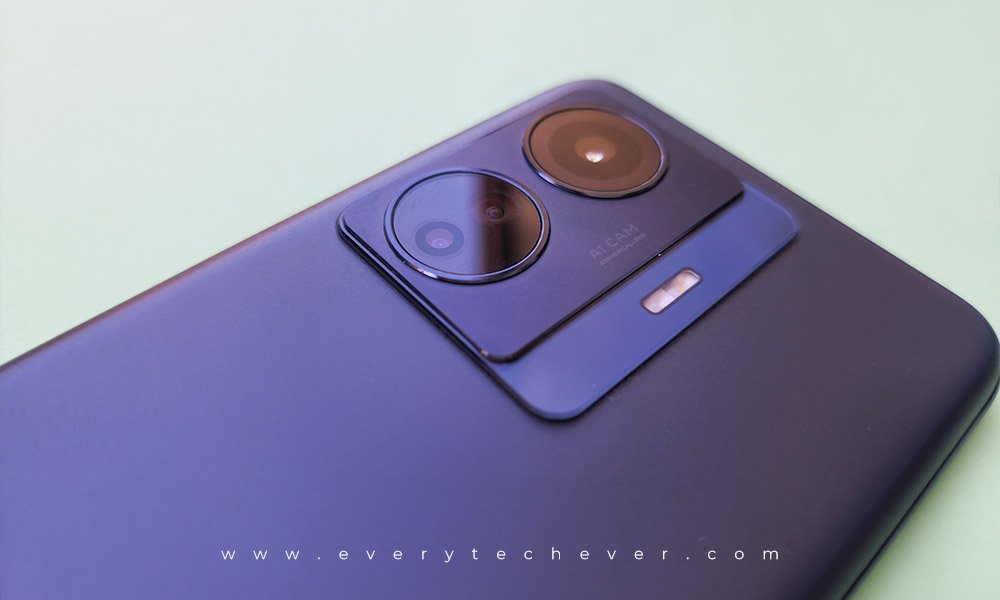 In our initial shots, the 64-megapixel primary camera takes photos in daylight with ease. It captures fine details and has a decent dynamic range. We also tried taking shots at night, and we are pleased with the photos it produced. The f/1.79 aperture delivers plenty of details and, combined with its Super Night Mode feature, denoises photos while adding more light to nighttime shots.
Here are some shots were taken by the Vivo T1 5G:

Initial Impressions
Vivo attempted to improve performance by including a high-refresh-rate display, additional cameras, and a large battery. As a result, the Vivo T1 5G is an all-around mid-range smartphone designed for Gen Z and gamers.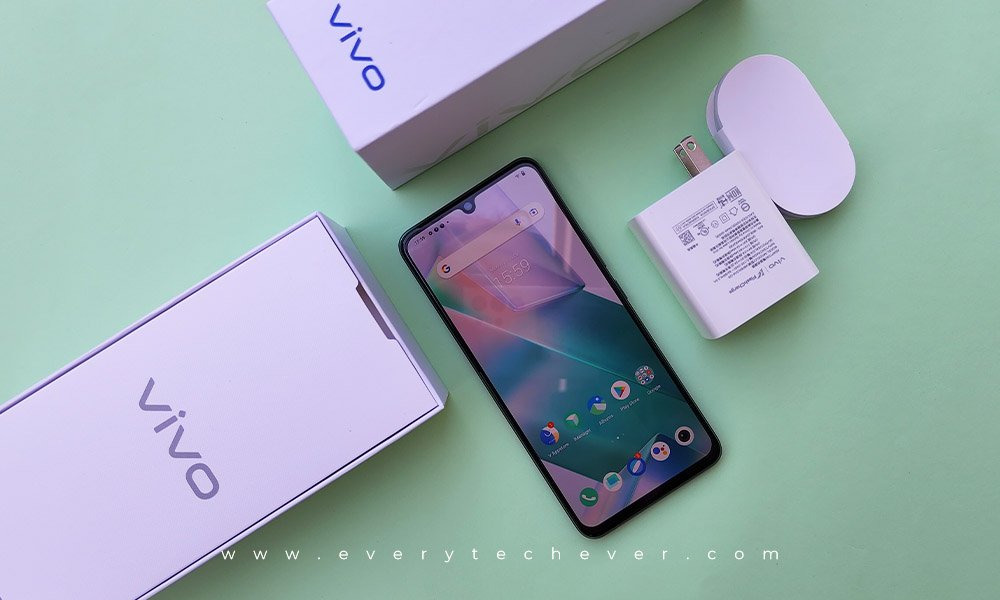 However, the Vivo T1 may have been superior in some areas if it had opted for a punch-hole display and a 120hz refresh rate. So, should you go with the Vivo T1 5G or one of the other alternatives? We'll get to that in our full review, which will be out soon. 
You can also watch our unboxing video here:
vivo T1 5G
Key Specifications
Display
6.44-inch FHD+ AMOLED, 90Hz
Processor
Qualcomm Snapdragon 778G 5G
RAM
8GB
Storage
128GB
Rear Camera
64MP main
8MP ultra-wide
2MP focus
Front Camera
16MP
Battery
4700mAh
66W Flash Charge
Colors
Turbo Black
Turbo Cyan
Price
PHP 16,999
The Vivo T1 5G is currently selling at P16,999 locally at Vivo's flagship stores online via Shopee and Lazada and authorized retailers nationwide.
Follow EveryTechEver for the latest tech news and reviews, also keep up with us on Twitter, Facebook, and Instagram.
Peculiar Eyewear HUGO Anti-radiation Eyewear Review
Keep your eyes protected with trendy specs from Peculiar Eyewear for as low as Php 189 only at Shopee's 6.6 Mid-Year Sale!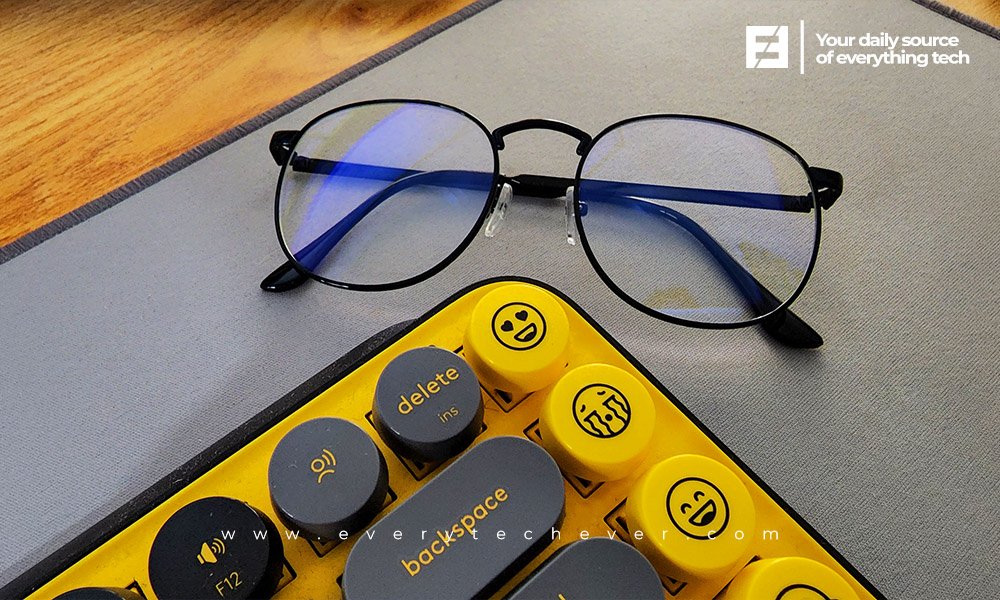 If you spend all day in front of a computer, your eyes may become tired, dry, or itchy. Gazing at a screen for long periods of time can harm your eyes. You might be concerned that you're forever damaging your eyes, or you might be unsure how to cope with the discomfort. If your task requires extensive computer use, you may notice eye issues. A study suggests at least 50% of those who spend time in front of a computer suffer from eye issues.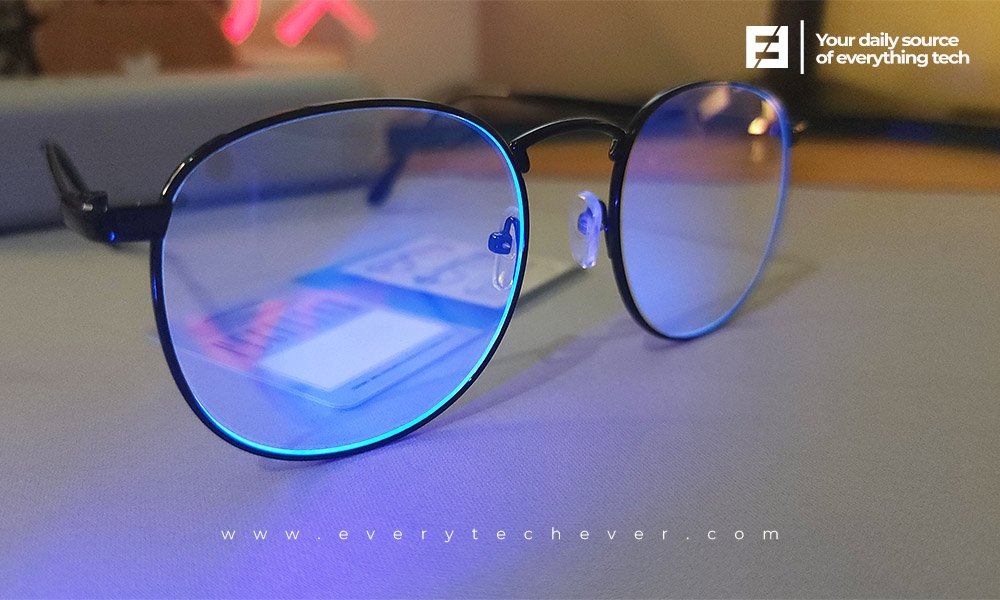 Blue light affects eyesight
Digital eye strain can be caused by blue light from computer screens and other digital gadgets, which reduces contrast. Eye strain might be caused by fatigue, dry eyes, poor lighting, or how you sit in front of the computer. Sore or irritated eyes, as well as difficulties focusing, are signs of eyestrain.
According to research, long-term exposure to blue light may cause retinal cell damage.
As a content creator, I've been doing my stuff every day in front of my computer and smartphone. And this led me to develop dry eye syndrome and frequent migraines. As little as I know, the lack of anti-radiation computer eyewear contributes a lot to this aspect.
Get protected with UV400 Protection and BlueLight Blocking Technology certification
I tried a number of methods to address my persistent eye irritation, including eye drops and eye creams that are wholly pricey and consumable. Then I found Peculiar Eyewear's HUGO Anti-Radiation Glasses on Shopee and it revolutionized my everyday grind.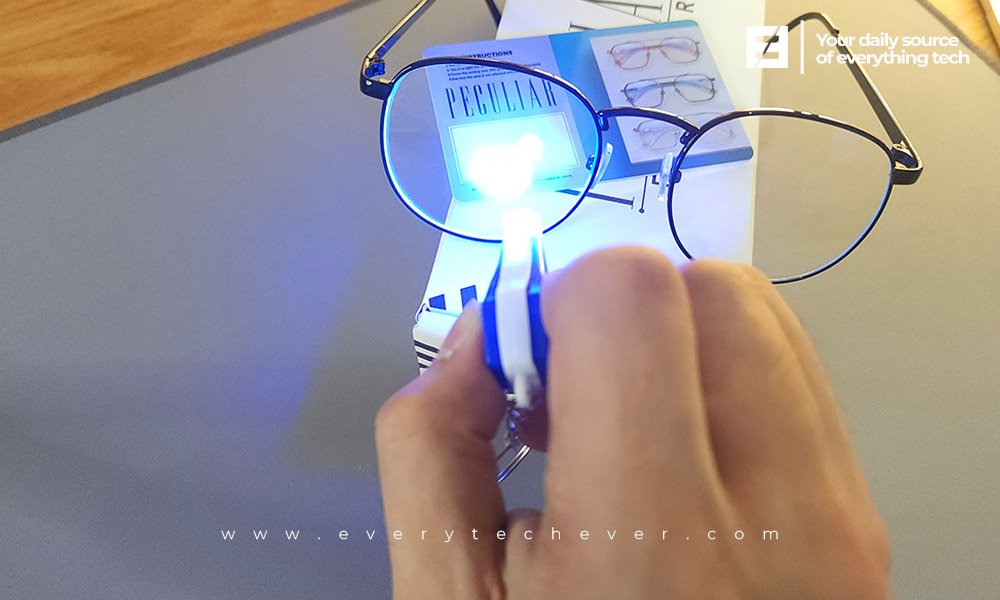 I've started using Peculiar Eyewear HUGO Anti-Radiation Glasses for about two weeks now, and they work so well. I usually sit in front of my laptop and a big monitor for about 12 hours, excluding my mobile phone usage. And I am satisfied with the comfort these glasses have given me. The glasses literally block our devices from emitting blue light. Hence, it protects our eyes from extended periods of gadget use. 
Here are some of the features :
Anti-radiation SafeShield UV400
BlueShield for protection against harmful Blue Light
Color Changing Lens for 3x protection – allows you to switch from clear to dark in seconds
For prolonged screen time, I highly recommend Peculiar Eyewear HUGO Anti-Radiation Glasses. It is endorsed by a number of influencers, bloggers, and celebrities, including Carla Abellana. It's also been named the most popular and reliable computer eyewear at the Southeast Asia International Awards.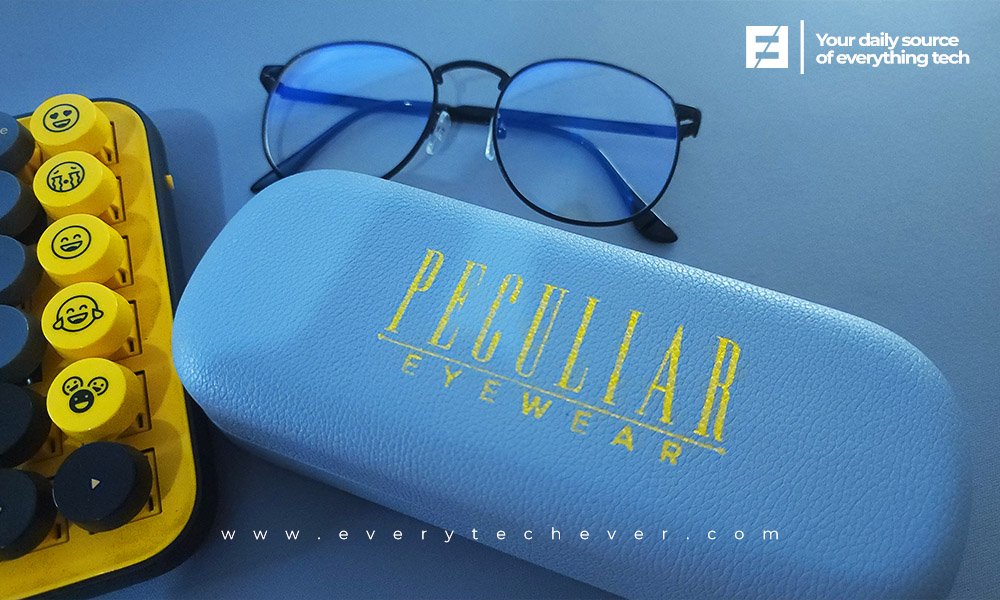 Get it only from Shopee
I purchase all of my eye and eye care products exclusively from Shopee. Only Shopee makes online buying a more sulit and rewarding experience. The Peculiar Eyewear's HUGO Anti-Radiation Glasses are truly perfect for students, work-from-home professionals, content creators, and gamers!
So what are you waiting for? Get Peculiar Eyewear's trendy specs for as low as Php 189 on Shopee's 6.6 Mid-Year Sale!
Follow EveryTechEver, on Facebook, Twitter, Instagram, and Pinterest for more online shopping tips.
Anker PowerPort III Review: The Only Charger You Need
Truly live more when you charge fast!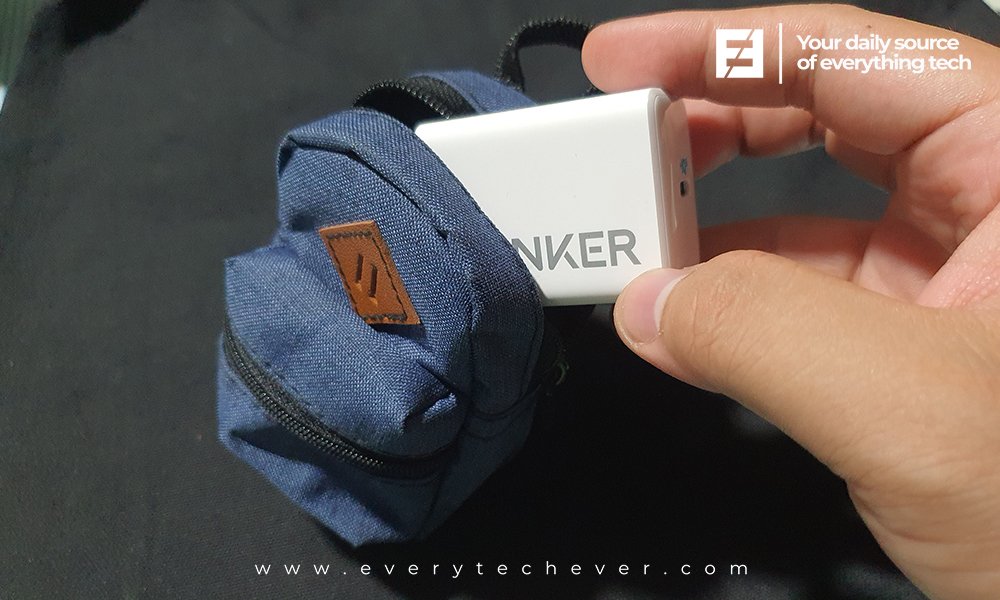 In our current generation where charging bricks are starting to get out from mobile device boxes, it has become more relevant to look up the best chargers on the market.
Anker, among others, is one of the leading global brands in charging technology. Their products include wireless charging, car charging, power banks, and wall chargers.
Portable and wall chargers are the best-selling products of Anker. They term their Charging adaptor product line as PowerPort, with their most recent release, the PowerPort III. This 3rd iteration of the said product line by Anker is its latest fast charger offering with a whooping 65W Power output.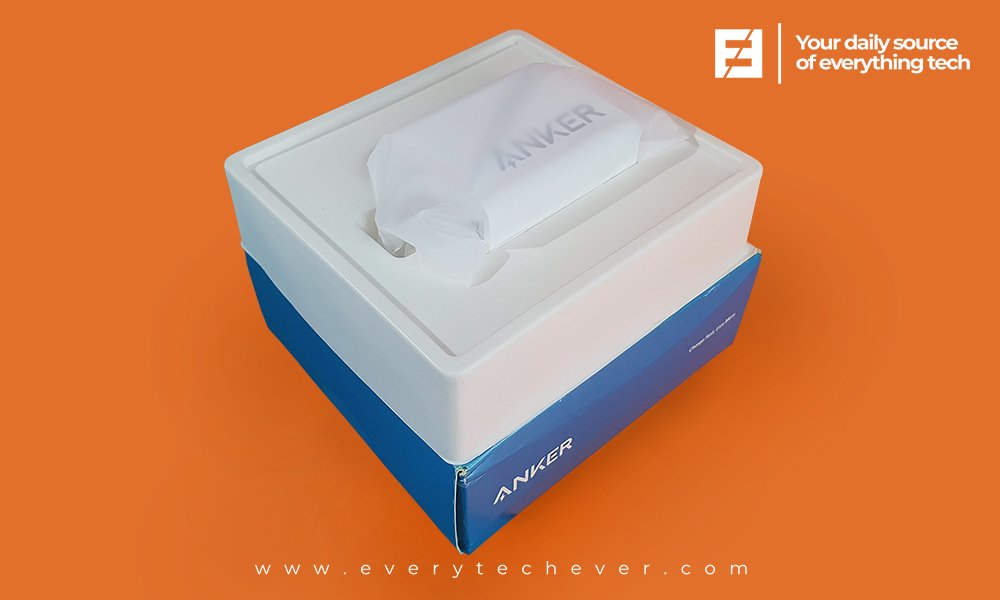 What's in the box?
Unboxing the Anker PowerPort III, you'll find the charging brick immediately. No other accessory is included. The charger is quite heavy at 132 grams. The exterior is made out of plastic with a matte finish on the side and a glossy finish on the back where you will find its single USB-C slot.
Design and Features
Great Power that fits in your pocket
The Anker PowerPort III is a powerful wall charger, that boasts a massive 65W output, that can charge smartphones as well as laptops. Slightly bigger than those usually included in out-of-the-box phone chargers, the PowerPort III is still compact at 6.8 x 3.0 x 4.5cm. I personally find it very useful that I could leave my bulky laptop charger at home and treat my laptop like a smartphone when charging using this PowerPort.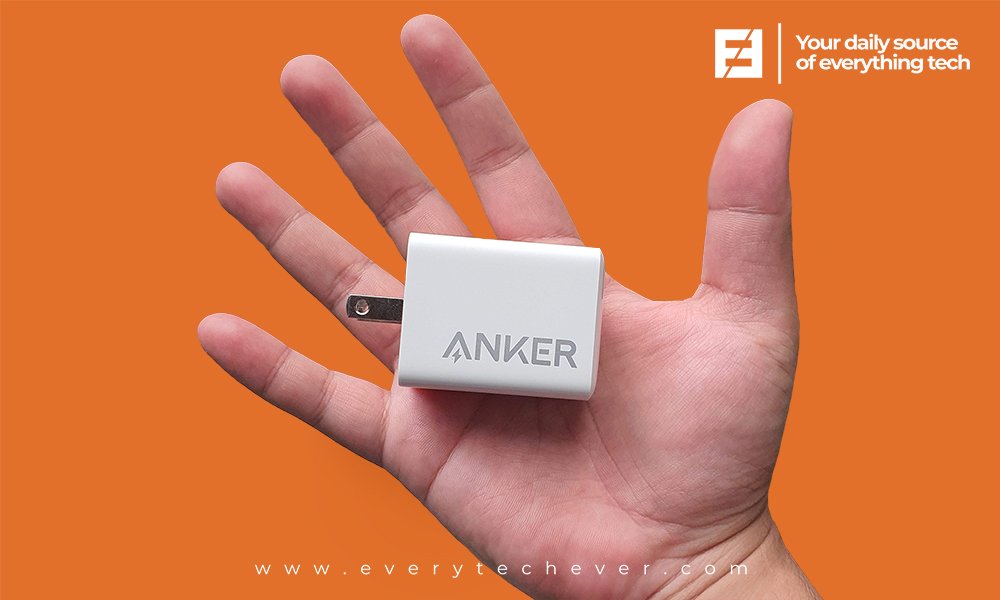 Anker is also revolutionizing the way its charging technology is constructed. They call this the MiniFuel, in which by incorporating a unique stacked design, they have been able to reduce the overall size or footprint of the charger while boosting both efficiency and heat dissipation.
The best charger for a traveler
The PowerPort III has become an easy favorite accessory for me, especially since I bring different gadgets when I go out. It serves as my universal charger. It is good for charging laptops, smartphones, power banks, and wearables. It eliminates the need of bringing multiple chargers for every device.
Performance
The PowerPort III is equipped with Anker's exclusive PowerIQ 3.0, making optimized charging virtually to any device.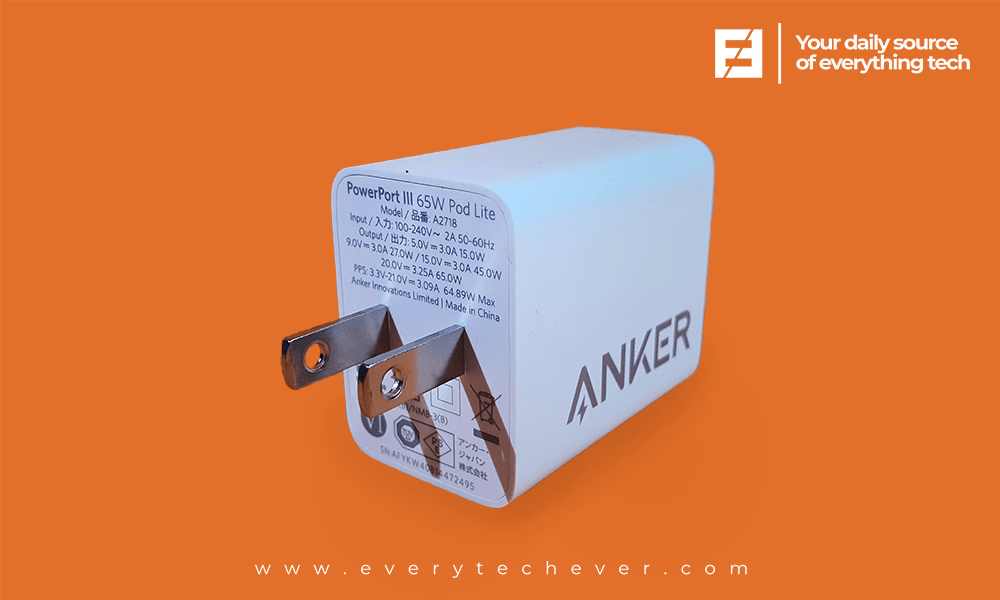 The phone I am using is a Samsung Galaxy Note 10+, which has up to 45W fast charging capability. It is a delight for me to use the PowerPort III as it activates Super Fast Charging 2.0, which can fully charge my device from empty for only 1.5hrs. It is around an hr faster than the regular 25W charger provided in the box.
Aside from my smartphone, I've also started using the PowerPort III for my Dell E5320 laptop. Having to leave my default and bulky laptop charger at home is the best thing the Anker PowerPort III has done — while charging it similarly to the bundled 65W power adaptor.
Should you buy the Anker PowerPort III
The course of phone makers to remove chargers as default accessories is really a big frustration. It is not really okay to spend more to get what you can get free before. But since this has become the new reality, adapting is the only key.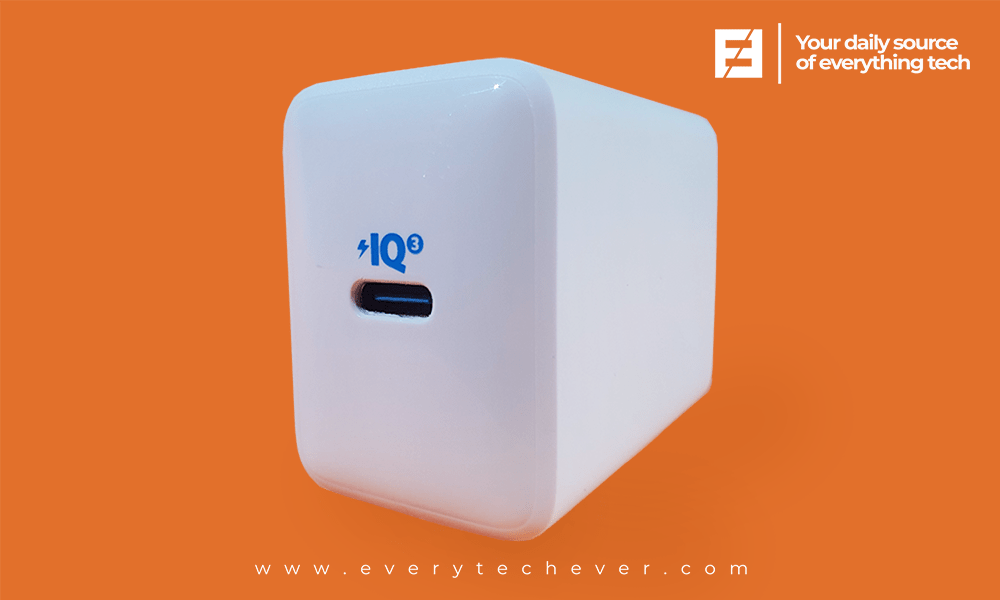 Looking for the best option out there can be the only way to get rid of the frustration — and getting the Anker PowerPort III does the job. It is an easy decision to choose as it is one of the best charger adapters on the market. Paying for the extra thousand Pesos does not only give you a reliable fast charger for your smartphone but also for laptops and tablets. It is a reliable charger for all, making a step forward for a simpler life with electronics.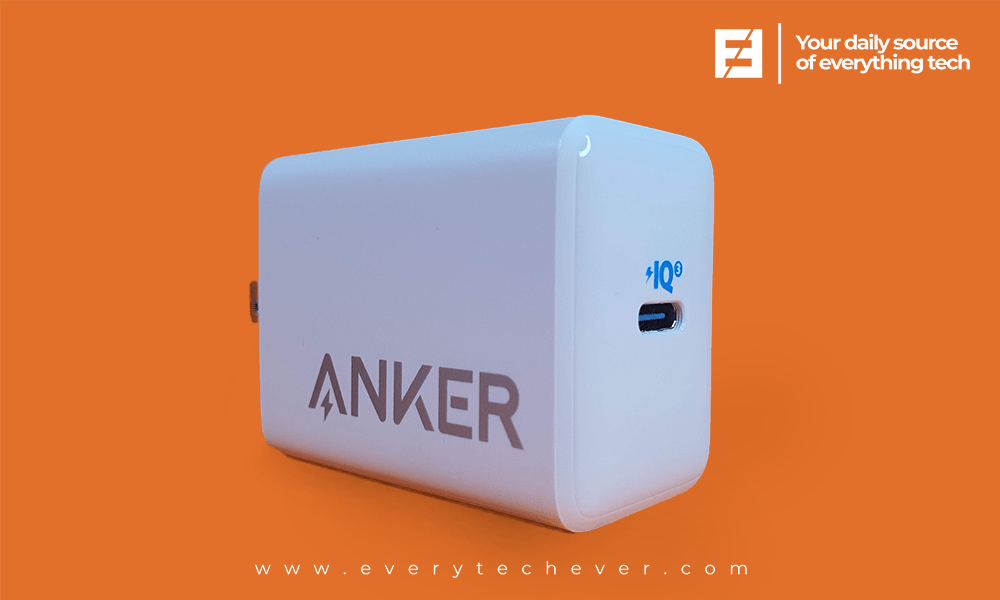 What I did not like about the Anker PowerPort III is that it only has a single USB-C port, which means you cannot use the adaptor for multiple and simultaneous charging. Also, in the box, you would only find the charger itself, no other accessories whatsoever. It would be a very nice addition to have a bundled cord that is also compatible with fast charging. In my case, I'm using the fast charging cable bundled from my Galaxy Phone. If these are not major letdowns for you, the PowerPort III is an excellent buy.
Pricing and Availability
The Anker Powerport III is available online on Soundcore Official Store on Lazada for only 2,551.00Php. At this time, you can grab it at a discounted price, 1,499.00.Php, for a limited time. Every purchase of the PowerPort thru Lazada comes with a welcome guide, worry-free 18-month warranty, and friendly customer service.
Anker PowerPort III Review
Summary
Looking for the best option out there can be the only way to get rid of the frustration — and getting the Anker PowerPort III does the job. It is an easy decision to choose as it is one of the best charger adapters on the market. Paying for the extra thousand Pesos does not only give you a reliable fast charger for your smartphone but also for laptops and tablets. It is a reliable charger for all, making a step forward for a simpler life with electronics.