TECNO is delivering the SPARK 10 5G, GenZ's widely awaited ultimate smartphone, to the Philippines. The SPARK 10 5G has beefed-up features and a contemporary style that Gen Zs will appreciate, and it delivers an unrivaled selfie and vlogging experience in the early bird price range of 8,000Php to 10,000Php. It provides superior performance at a fraction of the cost.
A SPARK with Ultimate performance
SPARK 10 5G boasts a strong Mediatek Dimensity 6020 5G processor and 16GB(8+8)+128GB RAM, which contributes to its exceptional performance.
The single-core benchmark runs over most 4G processors using the sophisticated chip processor, allowing customers to play a variety of games seamlessly. Power consumption can be lowered by up to 54% when using high-performance memory. The UFS 2.2 high-speed dual-channel memory can transmit data at up to 1Gb/s.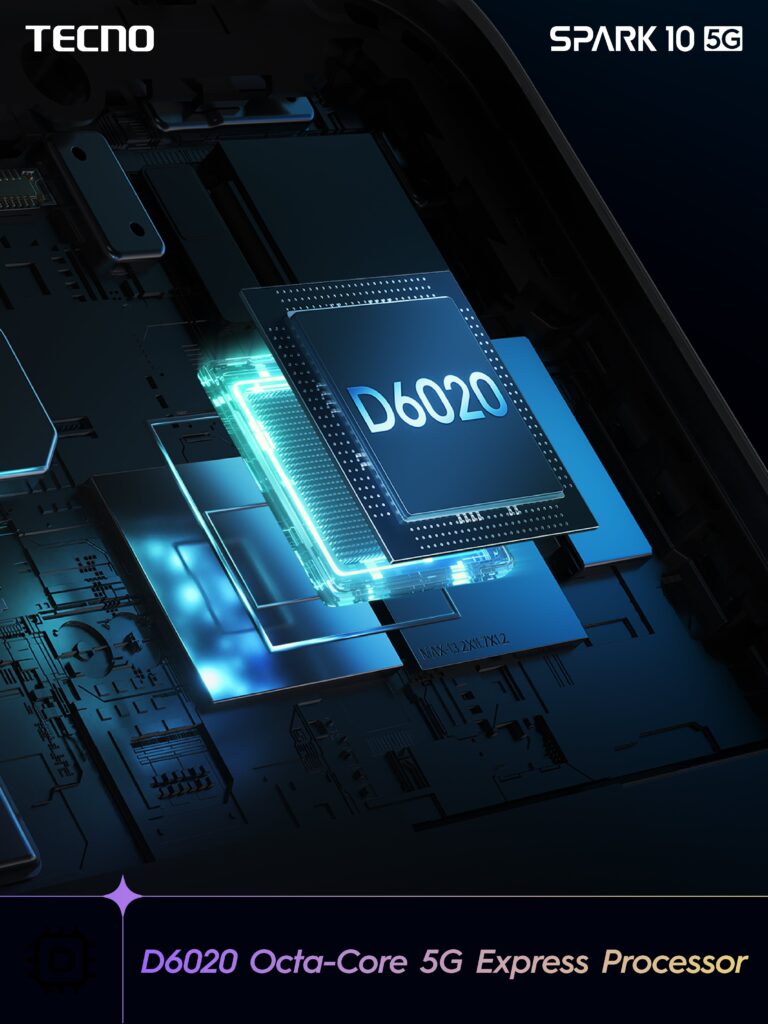 The SPARK 10 5G also offers a high screen refresh rate of 90Hz, which improves total visual fluency.
The powerful smartphone can operate efficiently on the 5G network. More 5G frequency bands are supported, and the APP network experience is faster with less power usage.
Users will have a more seamless network experience with multi-link aggregation. The network delay can be decreased by up to 60% when using wifi and a data network at the same time.
HiOS 12 is likewise based on Android 13 and is available on the SPARK10 5G. It can accommodate dual 5G SIM+SD card expansion up to 1TB.
Taking Vloggers to the Next Level of Content Creation
The SPARK 10 5G features a 50MP extremely clear back high-definition camera as well as a full scene imaging system. Users can capture crisper night images, have a broader field of vision and a bigger aperture, and focus faster with this function. The SPARK 10 5G features an 8MP front-facing camera with a 4P lens and dual flash.
Vloggers and video fans can improve their videos by using the split scene video capability of the SPARK 10 5G. Vloggers can use dual scene video to record with both the front and rear cameras at the same time. The two cameras can be used together to capture video information without the use of post-production special effects. It is designed to provide users with a new perspective on vlog creation while also increasing the engaging and interactive gameplay of videos.
Users who are constantly on the go will love the smartphone's 5000mAh huge battery and 18W quick USB-C charging capabilities.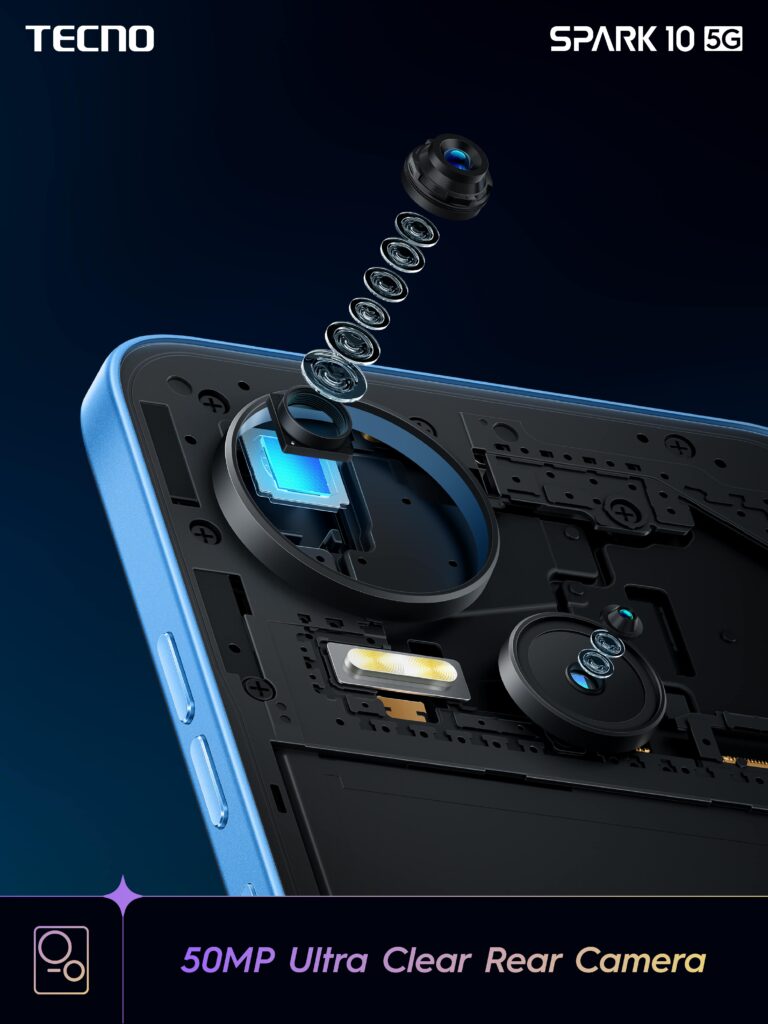 Vibrant and trendy design
The SPARK 10 5G, like its SPARK 10 Series family variants, features a vivid and trendy appearance that appeals primarily to Gen Z.
It sports a distinctive post-moon rear camera design. Glitter sand and dazzling under liquid crystal coating are transferred by sparkle texture stitching and high-brightness lens splicing.
SPARK 10 5G is thin and nice to hold. The entire machine is only 8.4mm thick, and the continuous high-grade curved surface gives a comfortable grip at straight-edge corners.
The new flat and middle frame body design further enhances the sense of squareness and unity of the whole machine.
TECNO is a cutting-edge technology company with operations in over 70 countries. TECNO continues to innovate with its striking SPARK 10 series, aiming to bridge the gap between what the Gen Z cohort needs and desires in a smartphone – breakthrough selfie features, great performance, and a good look. 
TECNO understands this generation's need for self-expression and their will to achieve their aspirations and passions.
Early Bird Offer & Availability
The TECNO SPARK 10 5G is officially priced at Php 9,499. But for early birds who purchase from May 22, 2023 to May 27, 2023 will get an early bird price of Php8,699 only. The early bird rate will be exclusively available at the TECNO Mobile PH Official Store in Shopee.