Sony expects Activision games to stay multiplatform
The future of Call of Duty on PlayStation is still up in the air.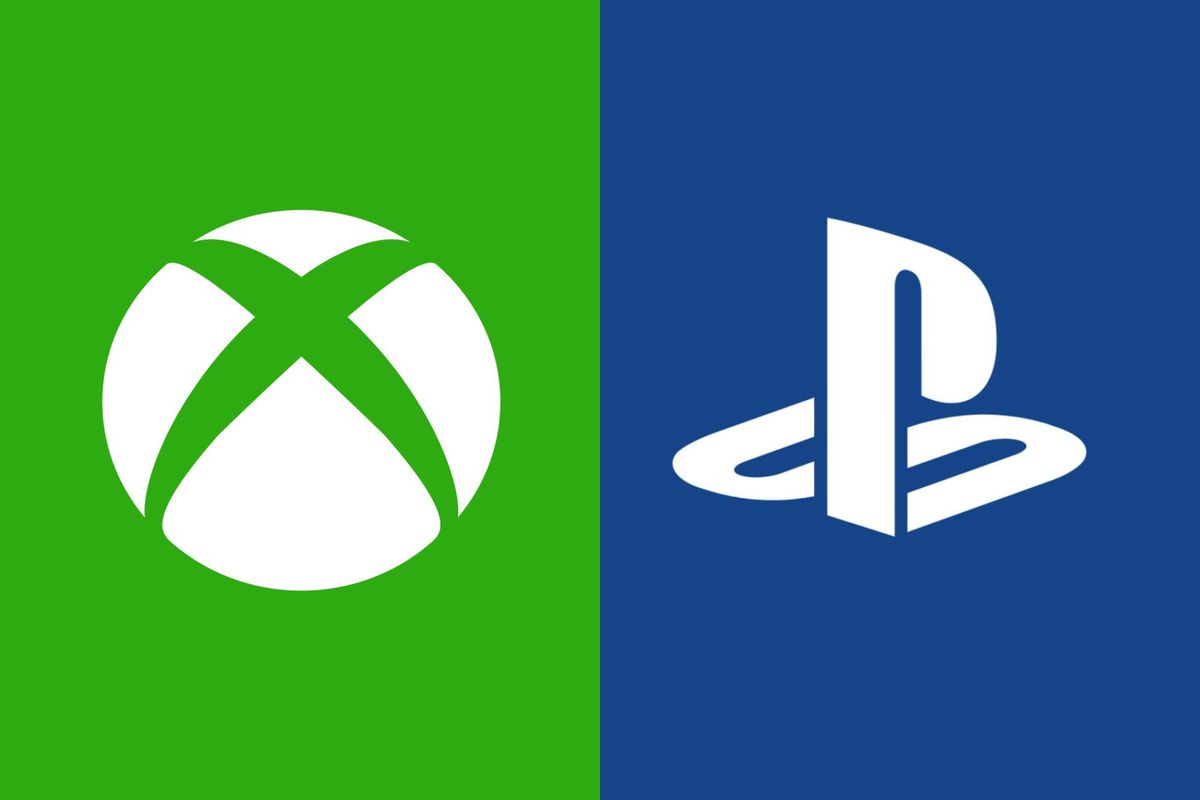 Sony has reacted to Microsoft's bombshell offer to buy Activision Blizzard by speculating on what this could mean for future PlayStation titles such as Call of Duty. "We anticipate Microsoft to honor contractual agreements and continue to make Activision games multiplatform," a spokeswoman for Activision told The Wall Street Journal.
The wording of that remark isn't really clear. It's understandable that Sony would expect Microsoft to honor any existing contractual arrangements relating to PlayStation titles, as it did when Sony's PS5 platform exclusive Deathloop was released following Microsoft's acquisition of publisher Bethesda Softworks. Microsoft will be able to pursue Xbox exclusivity for the various titles it is purchasing once existing deals expire.
The primary point is Call of Duty. Although the Call of Duty brand is highly successful on both Xbox and PlayStation, Sony has had a marketing partnership with Activision for more than five years. During Sony's E3 2015 press conference, former PlayStation CEO Andrew House declared, "PlayStation is the new home of Call of Duty." In November, Sony stated that Call of Duty: Black Ops Cold War was the second most popular PS5 game in 2021, trailing only Fortnite. According to NPD, Call of Duty also grabbed both of the top rankings for US game sales for the entire year of 2021, demonstrating its clout in the market.
Sony will have no control over Call of Duty's long-term future on PlayStation after Microsoft's Activision Blizzard acquisition concludes. Starfield became an Xbox and PC exclusive as a result of Microsoft's Bethesda acquisition, and Microsoft Gaming CEO Phil Spencer has hinted that The Elder Scrolls VI will be an Xbox exclusive as well.
"Activision Blizzard games are appreciated on a multitude of platforms," Spencer stated earlier this week. "We aim to continue to support those communities moving forward." It's easy to envision a scenario in which Microsoft keeps Call of Duty: Warzone on several platforms, but all future Call of Duty games are exclusive to the Xbox One. After all, Microsoft isn't going to keep spending $68.7 billion on PlayStation games indefinitely.

RSG PH is the New King of MPL Philippines Season 9
The Kingslayers defeated the Kings of SEA!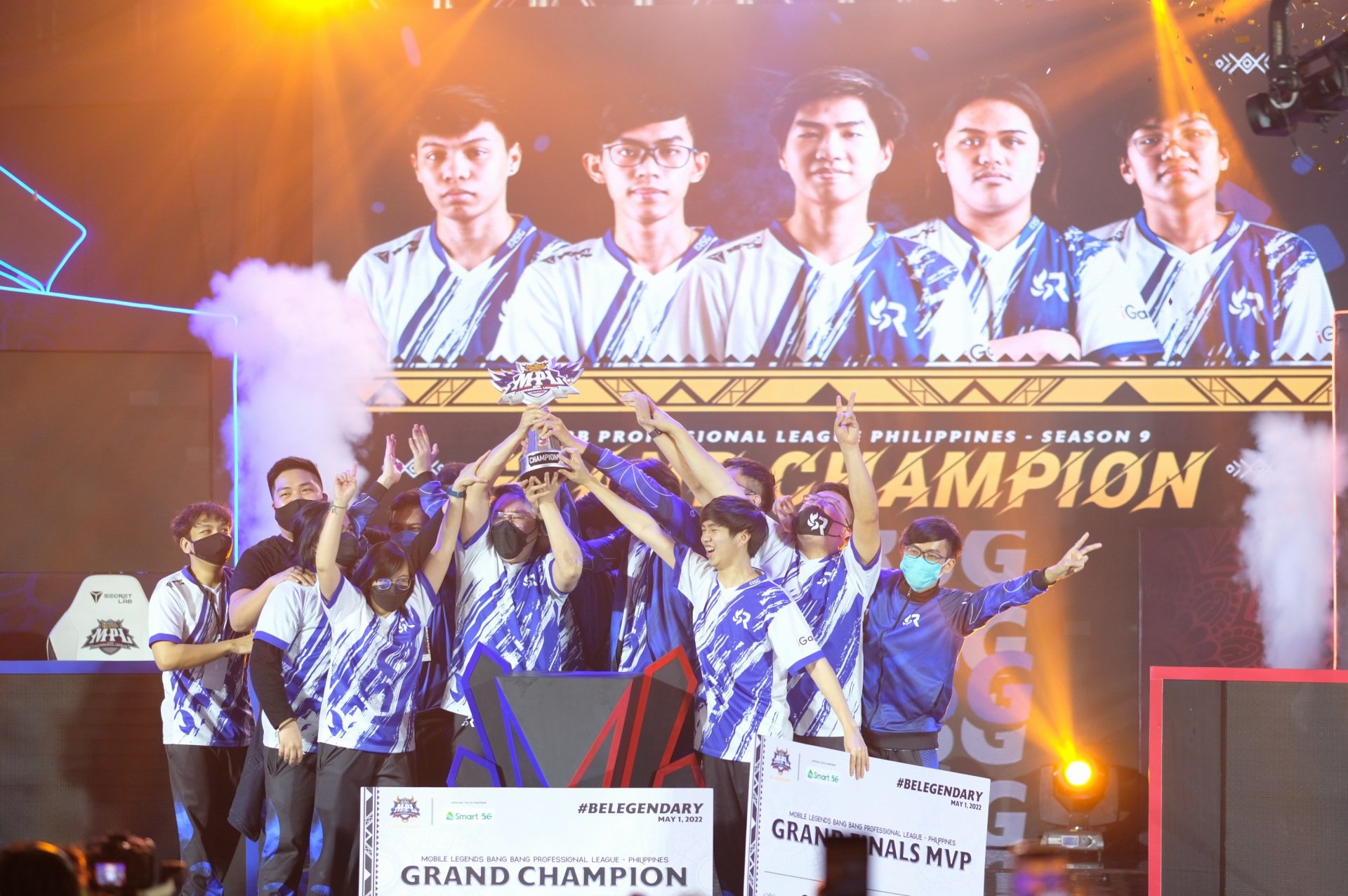 RSG PH has dominated Season 9 of the Mobile Legends: Bang Bang Professional League – Philippines (MPL-PH). The competition, held at the SMX Convention Center, concluded with RSG PH triumphing in a best-of-seven (BO7) series against Smart Omega.
The Kingslayers defeated the Kings of SEA with a 4-1 score to claim the national title as the new kings of the MPL Philippines.
"In previous seasons we were the king slayers. In Season 9, we are the kings. We've done our part here in the Philippines, and for the MSC, our job has just started. I'm proud of this team," says Coach Brian "Panda" Lim in a post-match interview.
RSG PH is the first foreign-owned team to win an MPL Philippines title. Meanwhile, RSG PH's Exp-laner Nathanael "Nathzz" Estrologo was declared the Grand Final MVP for his outstanding performance in the playoffs. 
Both RSG PH and Smart Omega will represent the country at the upcoming Mobile Legends: Bang Bang Southeast Asia Cup (MSC) 2022 in June.
It's a Yes!
Coach Panda won not only the MPL-PH Season 9 trophy but also his girlfriend's heart. Shortly after being awarded as this season's new champions, Coach Panda went down on his knee to propose to Jennifer Riguer in marriage. "Thank you for always being my inspiration for three years. I love you so much."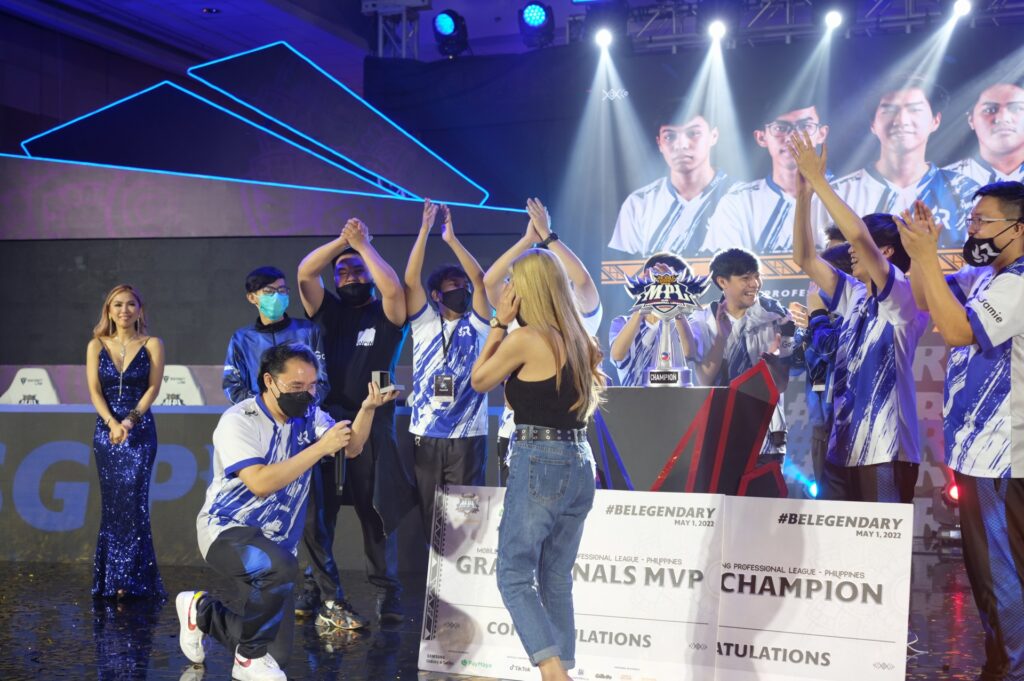 Responding to Coach Panda in front of a cheerful crowd, Jennifer said "Ikaw si Coach Panda! Best coach! It's a yes!"
Moments after TNC Pro Team lost to Smart Omega via sweep in the lower bracket match, Ben Seloe "Benthings" Maglaque also proposed to his longtime girlfriend Dayen Bello. This year, the engaged couple will celebrate their ninth year together.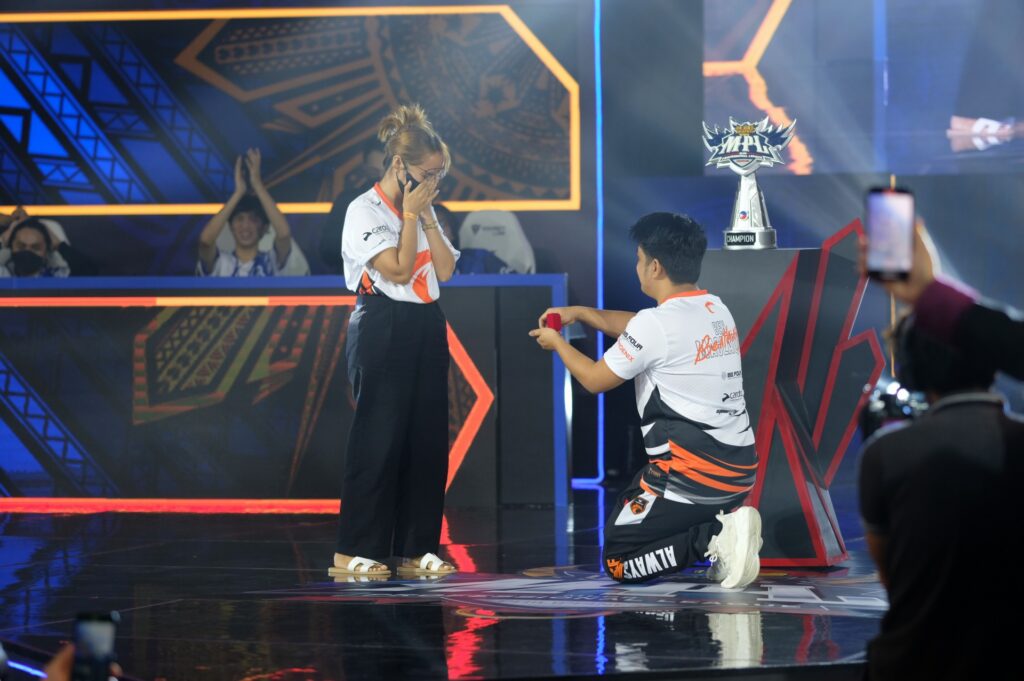 The MPL-PH Season 9 is sponsored by Smart as the official telco partner. Smart Communications, Inc. (Smart), the official telco partner of the MPL-PH Season 9, which also serves as the internet provider for the screening of the playoffs to championships. It is a wholly-owned wireless communications and digital services subsidiary of PLDT, Inc., the Philippines' largest and only integrated telco company.
Smart serves 96% of the country's population with its combined 2G, 3G, 4G LTE and 5G network, providing mobile communications services, high-speed internet connectivity, and access to digital services and content to over 71.2 million Filipinos (as of Dec. 2021), through its commercial brands Smart and TNT. Smart also offers satellite communication services under the brand Smart World.
Official tech partner Samsung has joined official sponsorship this year with Paymaya. Secretlab, Gillette, Everest Appliances, and J&T are also part of the official esports roster of partners.
Who is Montoon?
Established in 2014, MOONTON is a global video game company dedicated to gaming development, publication, and esports. With more than 900 employees worldwide, the company operates offices in Indonesia, Malaysia, Singapore, Hong Kong, and mainland China. It has successfully launched a number of high-profile mobile games globally and has built long-term relationships with governments and esports organizations in more than 30 countries around the world. Mobile Legends: Bang Bang is its current star game and the leading mobile multiplayer online battle arena (MOBA) game worldwide. 
Mobile Legends: Bang Bang 
Mobile Legends: Bang Bang is the most popular mobile Multiplayer Online Battle Arena (MOBA) game worldwide that brings communities together through teamwork and strategy. With over one billion installations and 100 million active monthly users, the award-winning game is among the top 10 most played in over 80 countries. With an extensive reach across the Asia Pacific region, the multiplayer is available in 139 countries with an expansive global esports presence. 
Mobile Legends Esports 
Established in 2017, Mobile Legends: Bang Bang Esports serves as a platform for players to pursue their dreams of becoming esports athletes and illuminate opportunities within the international esports ecosystem. MLBB Esports has since expanded to multiple leagues, including the MPL series hosted in Southeast Asia. 
Monster Gaming supports the all-star MLBB tourney
Together with Good Game PH, Monster Energy, and PlayForce TV.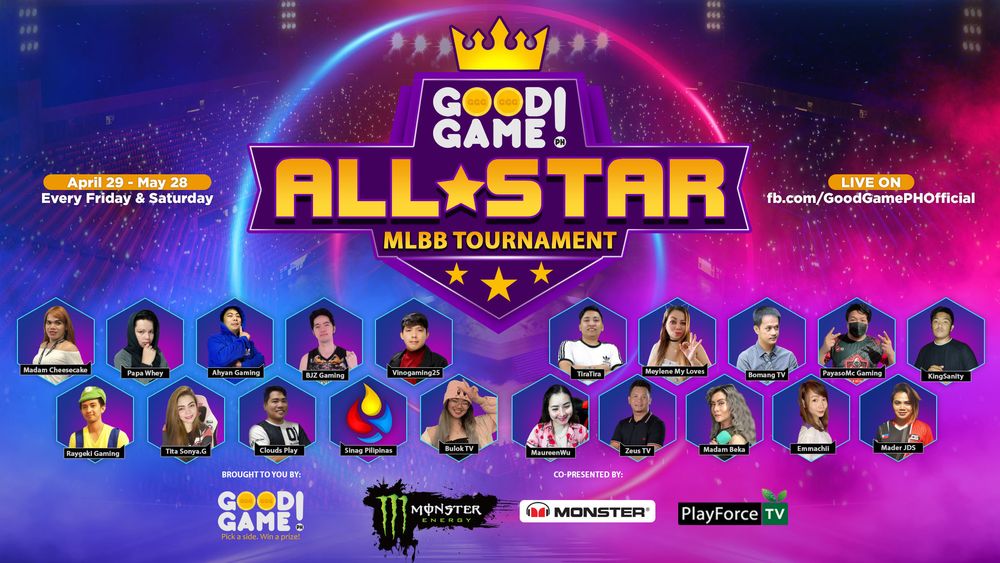 Monster Gaming gives its full support to budding local content creators and aspiring Pro Gamers via an all-star Mobile Legends: Bang Bang tournament organized by the online amusement-style platform, Good Game PH.
The GoodGame.PH all-star tournament promises a fun and exciting event that will showcase 20 teams of promising local content creators throughout the Philippines that will battle for the championship title plus prizes from sponsors Good Game PH (150,000 GoodGameGold), Monster Gaming (G-Knight X300S Headsets), and Monster Energy (E-Sports Jerseys).
"When we started Monster Gaming in the Philippines, one of our priorities is to reach out to local E-Sports communities and provide them quality gear. These may help them improve gaming skills and make them more confident when they play." shares Igue Bonifacio, Marketing Head of Monster Gaming Philippines. "We're delighted to partner with Good Game PH as they not only provide a platform for content creators, but they also have our vision of enabling content creators to shine with their unique personalities and showcase their gaming competencies to audiences," he added.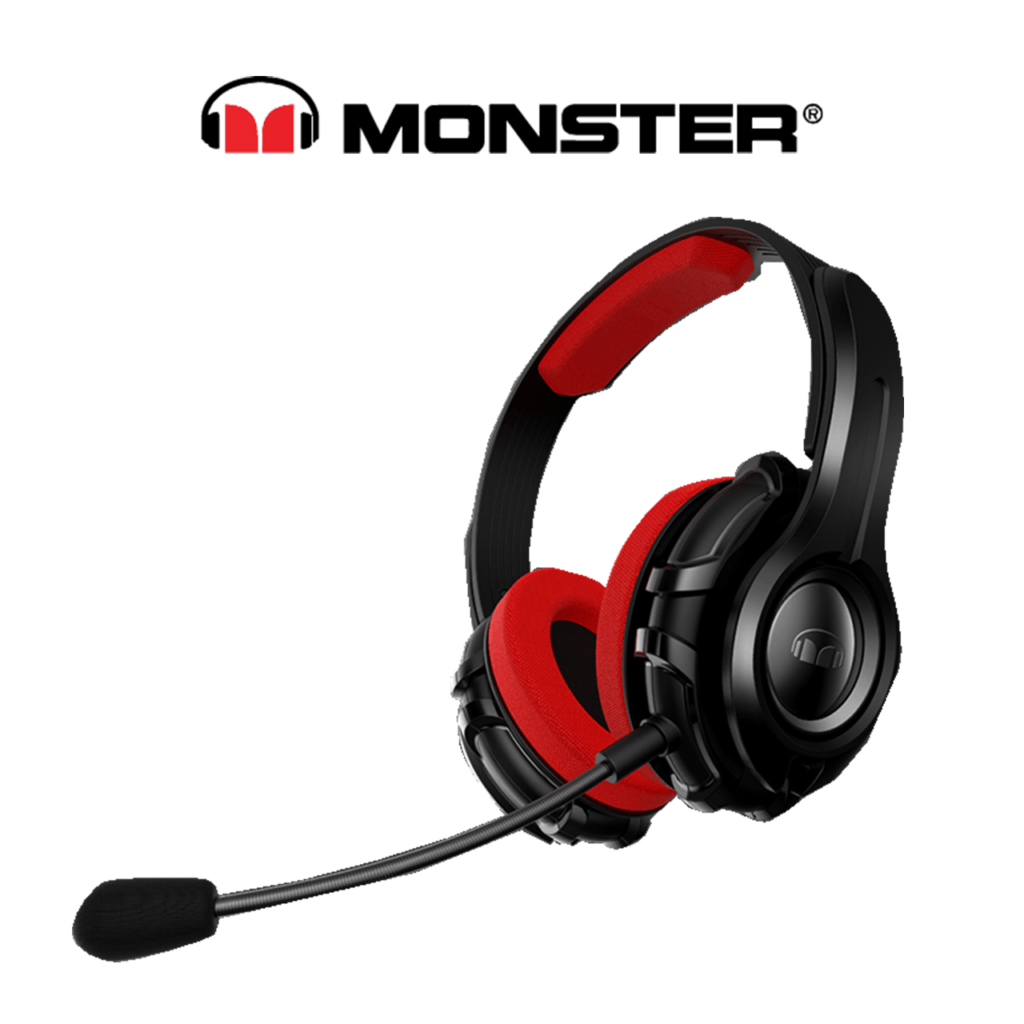 According to Good Game PH CEO Wilson Tan, "Good Game PH is an online amusement-style platform launched just last year that caters to the local E-Sports industry. We want to continue to uplift the industry, which is why we continually connect with different streamers and their audiences. Our platform gives the people a fun and rewarding experience as they play because they can also redeem different premium prizes such as phones, laptops, gaming equipment, shopping vouchers, and etc. when they win." He also shares, "Good Game All-Star is a tournament we organized together with our esteemed partners like Monster Gaming in order to increase the engagement on our platform as well as to bring our affiliates together in a fun and enjoyable manner."
The All-Star MLBB Tournament begins April 29 and will be cast through Good Game PH's Facebook page and featured on its online platform https://goodgame.ph/.
Online viewers will also get a chance to win Monster Gaming Arimars N1 headsets, just by watching and participating in the live games streamed on Facebook and Good Game PH's online platform.
The All-Star MLBB Tournament is made possible by GoodGame.PH, Monster Energy, Monster Gaming, and PlayForceTV.
Razer announces a more immersive Leviathan V2 Soundbar
Leviathan V2 is nowavailable for only Php 15,790.00.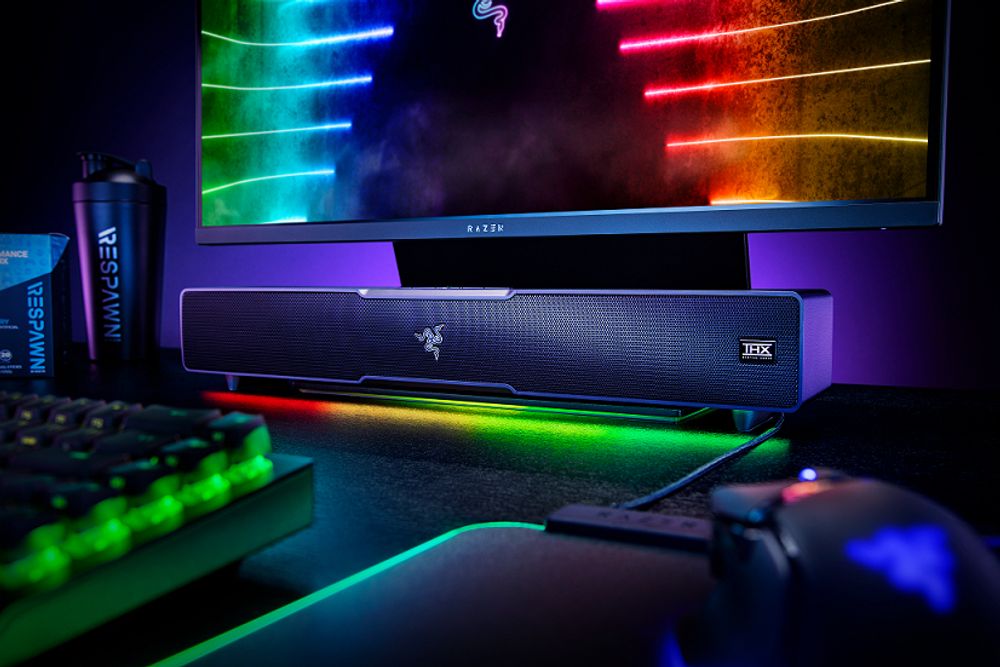 The new Razer Leviathan V2 is Razer's latest PC soundbar that delivers audio clarity for a detailed, immersive listening experience right from the desktop.
Armed with 2 full-range drivers, 2 passive radiators, 2 tweeters, and a down-firing subwoofer, the Leviathan V2 achieves crisp, clear treble and deep, punchy bass to elevate any entertainment experience. The multi-driver PC soundbar is designed to provide full-range and high-fidelity sound for a realistic soundstage, ensuring clarity in dialogue for every game and movie, and heart-thumping lows for those suspenseful action scenes and music soundtracks.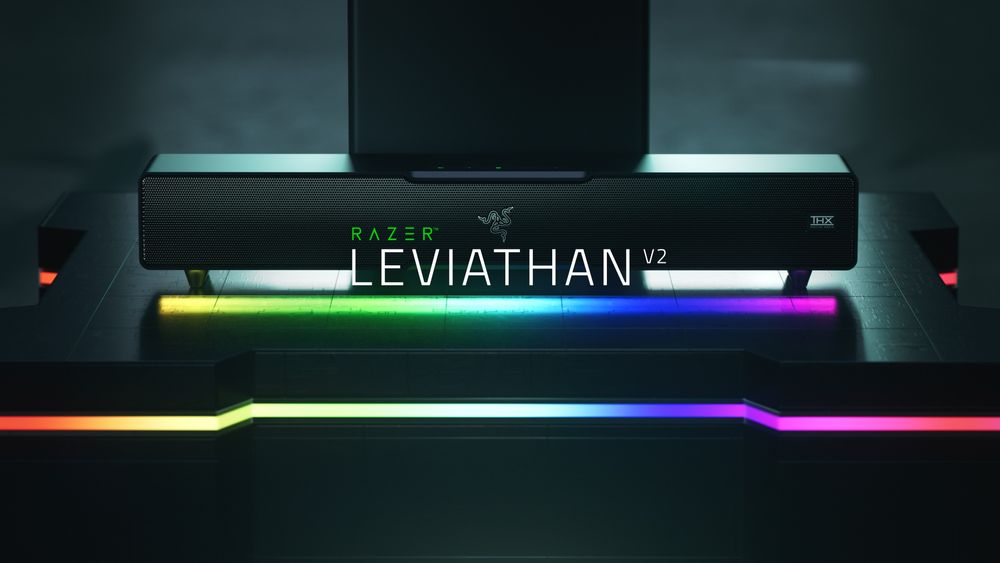 Building on the immersive entertainment experience through patented technology, the Leviathan V2 offers THX® Spatial Audio that is activated on a PC. In addition, the Leviathan V2 is powered by Razer Chroma™ RGB with 18 lighting zones on the speakers, so gamers can deepen their immersive experience and access full RGB customization with countless patterns for dynamic in-game lighting effects.
The Razer Leviathan V2 comes with Bluetooth 5.2, providing users a stable connection and added convenience when switching between paired devices. Additional to its compact design, the Leviathan V2 also has detachable feet, enabling gamers to adjust the soundbar to the perfect angle for the best fit under the monitor, making it the essential soundbar for an immersive true-to-life experience for all gaming and entertainment needs. For more information, please see here.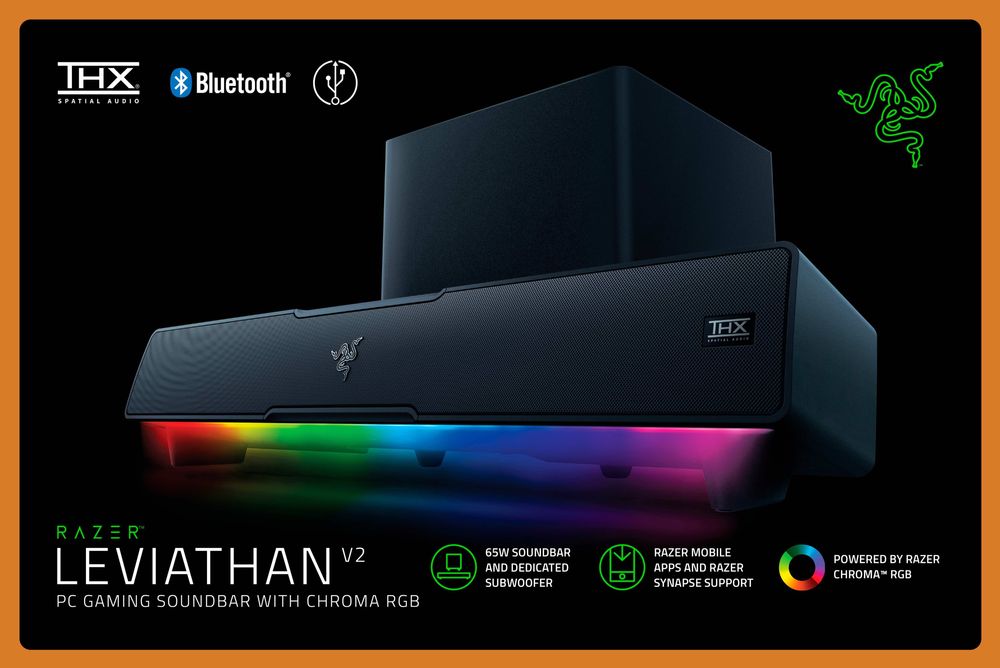 The Razer Leviathan V2 brings unrivaled immersion in both sound and sight, powered by THX Spatial and RGB Chroma, for all your entertainment needs. Leviathan V2 is now available at Razer.com, RazerStores, and authorized retailers for Php 15,790.00.