Microsoft overtakes Apple as most valuable U.S. company
This is Microsoft's first time in nearly 16 months.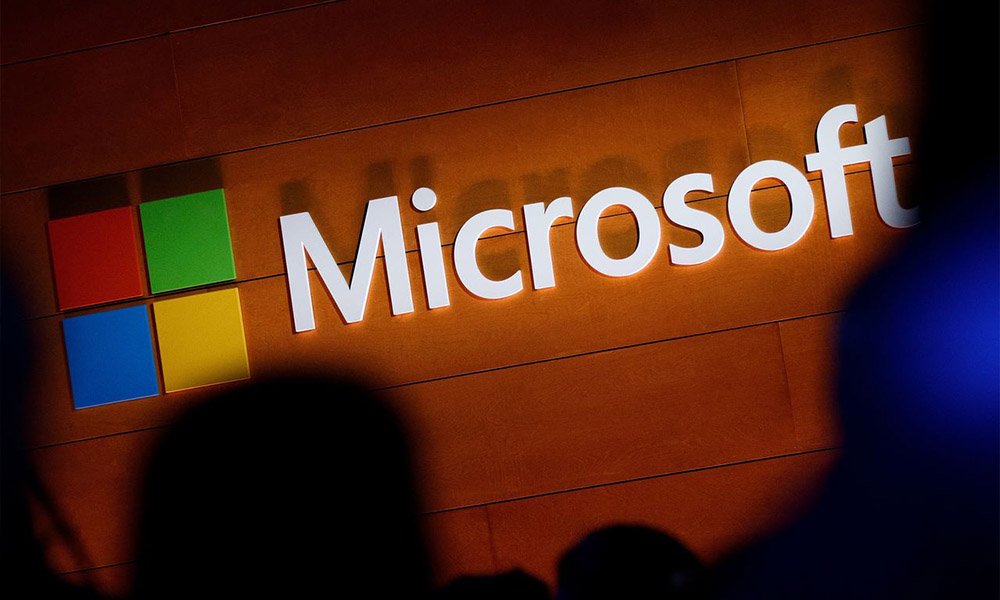 On Friday morning, Apple surpassed Microsoft in market capitalization to reclaim the title of the most valuable corporation in the world.
Apple's stock AAPL, -0.70% fell 1.8% on Friday, implying a price of $2.458 trillion based on the company's most recent share count of 16.406 billion. Microsoft stock MSFT, -1.33% climbed 2.2% on Friday, implying a market capitalization of $2.49 trillion based on the company's September-quarter share count of 7.508 billion.
According to Dow Jones Market Data, Microsoft last had a higher market capitalization than Apple on July 2, 2020. According to Dow Jones Market Data, Friday's gain in Microsoft shares closed off the stock's greatest month since October 2015, with shares up 18 percent for the month.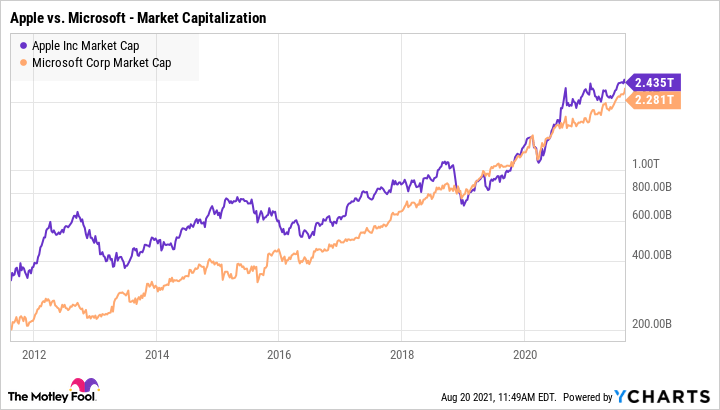 Supply restrictions are putting pressure on both Microsoft and Apple, but Apple looks to be experiencing the pain more acutely because hardware accounts for the majority of its sales. Apple missed sales targets in the fiscal fourth quarter, citing a $6 billion negative impact from supply challenges, with management predicting a worsening impact in the coming quarter.
While COVID-related production issues have subsided, Apple is still dealing with chip shortages that affect "very much most of our devices right now," according to Chief Executive Tim Cook. Despite this, the company plans to achieve record sales in the fourth quarter.
When Microsoft reported fiscal first-quarter profits on Tuesday afternoon, it noted supply challenges as well, but it also offered a personal-computer forecast that easily outperformed the consensus forecast.
This year, Microsoft gained headway on Apple thanks to a 49 percent increase in its stock, compared to a 13 percent increase in Apple shares in 2021. In that time, the Dow Jones Industrial Average DJIA, 0.04 percent, of which both are components, has risen 17 percent.

ASEAN's first 5G Smart Hospital officially launched
It's called Siriraj World Class 5G Smart Hospital.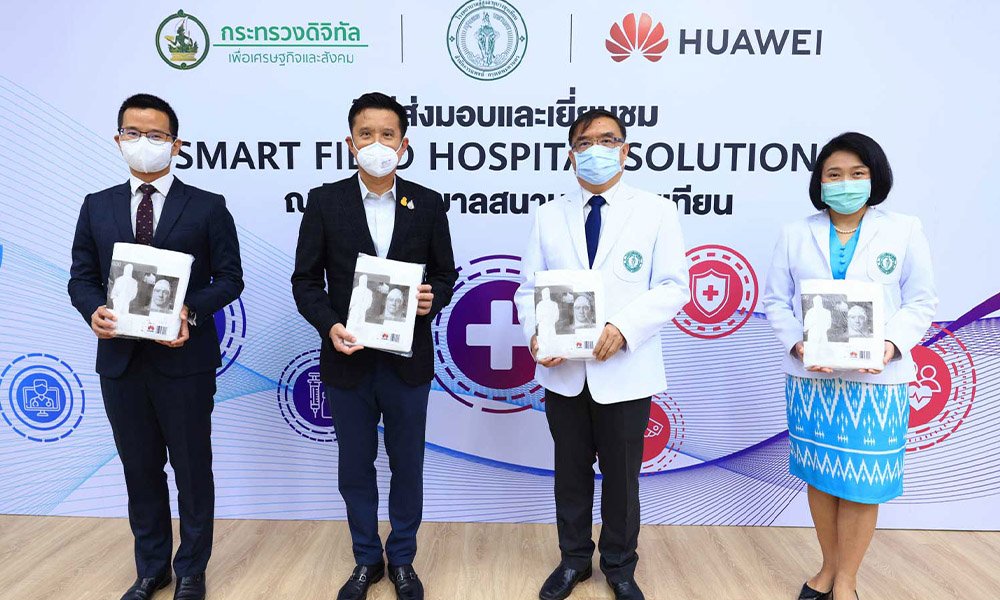 Thailand Office of The National Broadcasting and Telecommunications Commission (NBTC), Siriraj Hospital, and Huawei Thursday jointly launched the "Siriraj World Class 5G Smart Hospital."
This project remarks the first and largest 5G smart hospital project in Thailand and the ASEAN region. It aims to bring a more efficient and convenient experience to patients by introducing technologies such as 5G, cloud, and artificial intelligence and promoting Siriraj Hospital to become a model for smart hospitals in Thailand and the world.
At the same time, Siriraj Hospital and Huawei will establish a Joint Innovation Lab to incubate innovative 5G applications. Currently, the two parties have started piloting 5G portable medical boxes, 5G unmanned vehicles, 5G medical carts, and 5G smart hospital beds. It is expected that 30 5G medical applications will be incubated and promoted nationwide in 2022.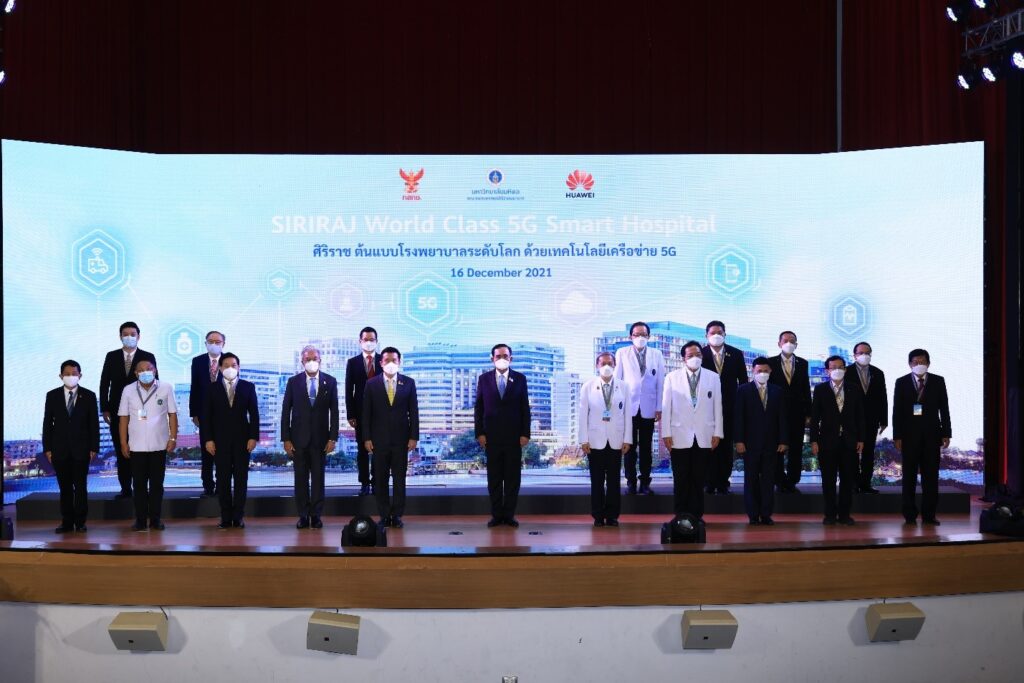 General Prayut Chan-o-cha, Prime Minister, addressed the national policy on 5G technology and digital economy, stating, "The Thai government understands the importance of technology, successfully drafting a plan for Digital Thailand, and today is an important first step in the utilization of digital technologies and 5G in the medical field. This will help reduce processes for medical personnel, decrease overall risk, and will improve the effectiveness and efficacy of healthcare for patients. We will use Siriraj 5G Smart Hospital as a pilot project with the aim of expanding to other hospitals in the future. We admire Siriraj Hospital and Mahidol University and would like to thank Huawei, NBTC, private organizations, and all other partners involved in this project. We hope the project will act as a blueprint for all Smart Hospitals in Thailand going forward."
Prof. Dr. Prasit Watanapa, MD, Dean of Faculty of Medicine, Siriraj Hospital Mahidol University, shared the background and development of implementing Siriraj's Smart Hospital Project with 5G and artificial intelligence (AI) to build a model for "Smart Hospitals" in collaboration with its partners – introducing 5G, Cloud, AI, and Digital Disruption technologies for application in prevention, treatment, and rehabilitation to enhance the quality and productivity of medical services, bring about good experiences while using its services, provide people in remote areas with better opportunities to access advanced tertiary health care services, as well as minimize the disparity and serve as a model for new generations of medical services to the global public health industry. In addition, an Innovation Lab and other innovative platforms were also established to cultivate innovation projects in the future.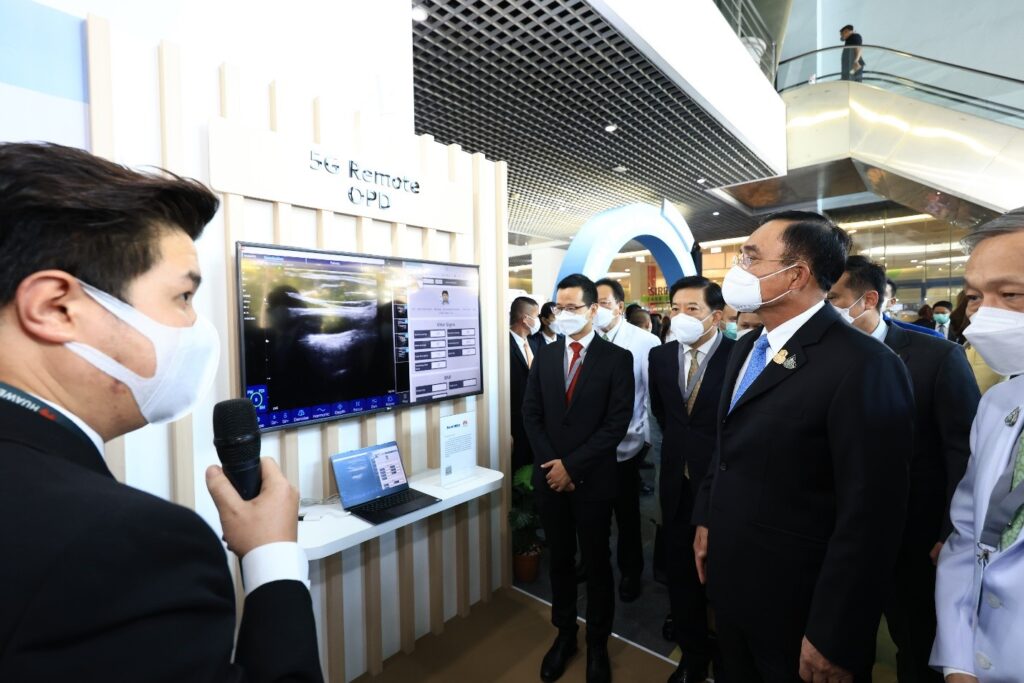 Colonel Natee Sukonrat, Ph.D., Vice-Chairman of the National Broadcasting and Telecommunications Commission, addressed the NBTC's support of the Project by saying that "The NBTC, as the regulatory body of broadcasting and telecommunications businesses, has a key mission for licensing frequencies to accommodate high-speed wireless communications in the 5G era, to promote the national telecommunications infrastructure development, and introduce the extension and utilization of technologies to various sectors. This is in line with the government's policy after the National 5G Committee resolved to approve the pioneer Smart Hospital project as a prototype project for 5G application and foresaw the potential of Siriraj Hospital – equipped with specialists and fully-integrated medical equipment – as being instrumental in development into a smart hospital to produce apparent results."
Since the beginning of the pandemic, Siriraj Hospital and Huawei have established long-term cooperation in 5G technology development and application. In June 2020, Siriraj Hospital cooperated with Huawei Thailand to launch 5G self-driving vehicles for contactless delivery of medical supplies. In December 2020, Huawei signed a five-year Memorandum of Understanding with Siriraj Hospital to accelerate the intelligent operation of Siriraj Hospital using digital technologies such as 5G, including patient monitoring, diagnosis, and data collection, and provide technical training for doctors in the hospital. In 2020, Siriraj won the award from CommunicAsia Awards in the category of "Most Innovative 5G Trial in Asia Pacific Region."
This cross-sector collaboration will enhance and upgrade the services of Siriraj Hospital to progress it to become a smart medical center using digital technologies based on 5G, AI, Big Data infrastructure, and Cloud Edge processing for the purpose of patient tracking, disease diagnosis by AI on Cloud, data storage and analysis, and allocation of resources – all of which will help pave the way to fulfill the Faculty of Medicine Siriraj Hospital's vision to become the "Medical Institute of the Nation, a Creator of Global Citizen Wellbeing", and a Smart Hospital model for other hospitals in Thailand.
Huawei partners with BDO, DepEd to innovate learning materials
Develop learning modules that integrate financial literacy into the teaching of Science and Math.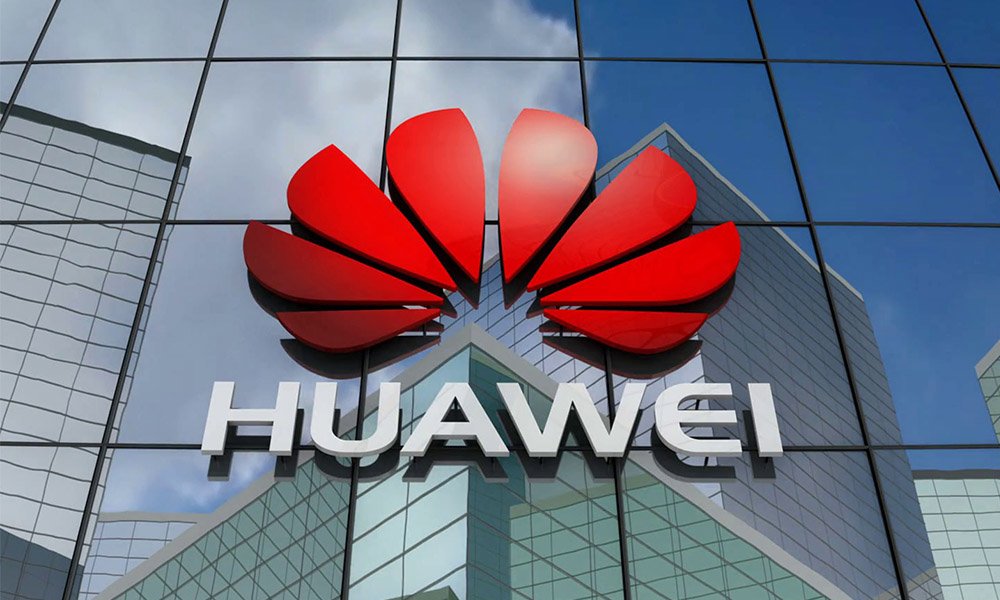 As COVID-19 continues to affect the return of students and teachers to classrooms, the corporate social responsibility arm of BDO Unibank has been finding ways to develop innovative learning materials that can be easily accessed online and shared offline.
BDO Foundation partnered with the Department of Education (DepEd) and Huawei Philippines for the development of supplemental learning materials that integrate key concepts into the teaching of Science and Mathematics in schools across the country.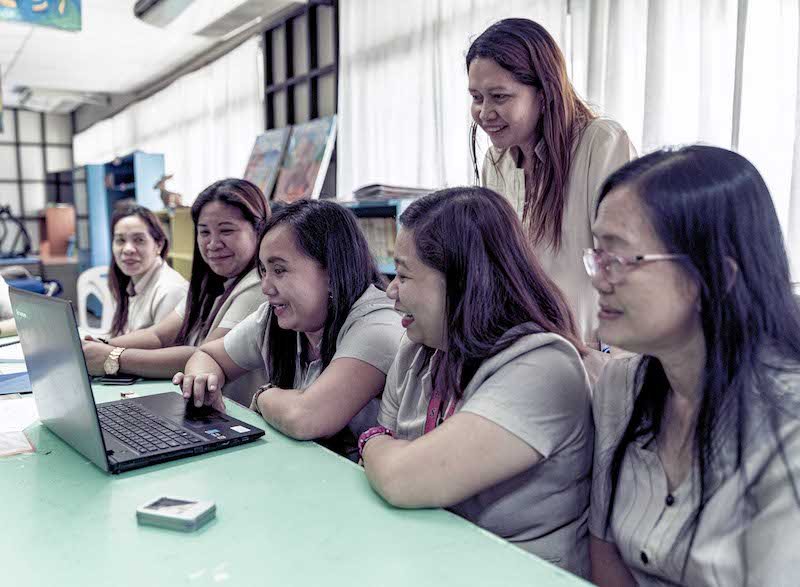 The partnership was officially launched in a virtual event witnessed by BDO Unibank and BDO Foundation chairperson Teresita Sy-Coson, BDO Foundation president Mario A. Deriquito, and BDO Foundation trustee Lucy Co Dy. Also in attendance were DepEd secretary Leonor Magtolis-Briones, DepEd undersecretary Diosdado San Antonio, DepEd undersecretary Tonisito Umali and Huawei Philippines vice president Daniel Guo.
The launch was highlighted by the ceremonial signing of the memorandum of agreement for the implementation of the program dubbed the Search for the Best Supplemental Learning Materials in the Teaching of Defined Key Concepts in Science and Mathematics.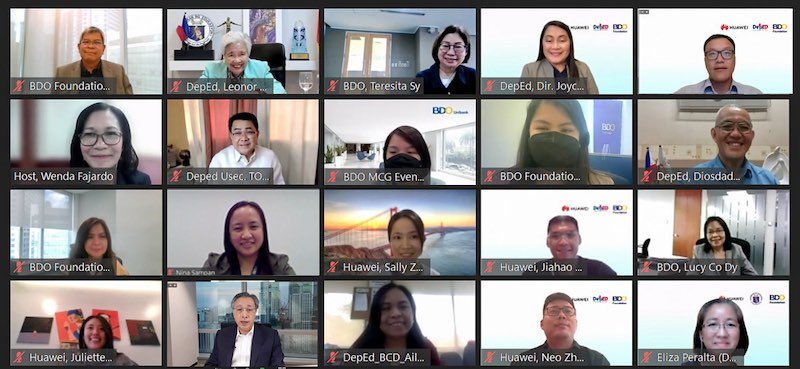 The nationwide competition will invite participants composed of public elementary and high school teachers to develop learning modules that integrate financial literacy into the teaching of Science and Math. The most outstanding entries will receive recognition and will be uploaded on the DepEd online learning portal, where they can be readily downloaded by teachers and students all over the country.
According to DepEd Secretary Briones, "This is very significant for us. We cannot take for granted the importance of Math and Science in basic education. Our educators and learners are fortunate because new materials will be launched to make Math and Science interesting, exciting, and full of discoveries and challenges. I would like to thank BDO Foundation and Huawei Philippines for supporting this project."
The initiative is in line with the shared advocacy of the foundation, DepEd, and Huawei—touted as the global leader in information and communications technology infrastructure and smart devices—to promote financial inclusion among educators and learners. The contest supports the partners' goal to institutionalize financial education in DepEd's K to 12 curriculum.
Huawei partners with NUS for student's internship opportunities
Aims to nurture talent and upskill students to help fill the talent gap in the technology sector.
Global leading information and communications technology (ICT) provider Huawei International has signed a Memorandum of Understanding (MOU) with the National University of Singapore Business Analytics Centre (NUS BAC) as part of its commitment to nurture talent and upskill students to help fill the talent gap in the technology sector.
Huawei and NUS BAC seek to deepen the understanding of big data, cloud computing, and business analytics technologies, and their applications to the digital transformation of enterprises. This collaboration aims to empower students and researchers, giving them the opportunity to tap into Huawei's expertise in ICT technology, software development, and resources.
Jointly formed by the NUS School of Computing and NUS Business School, NUS BAC offers the Master of Science in Business Analytics (MSBA) program.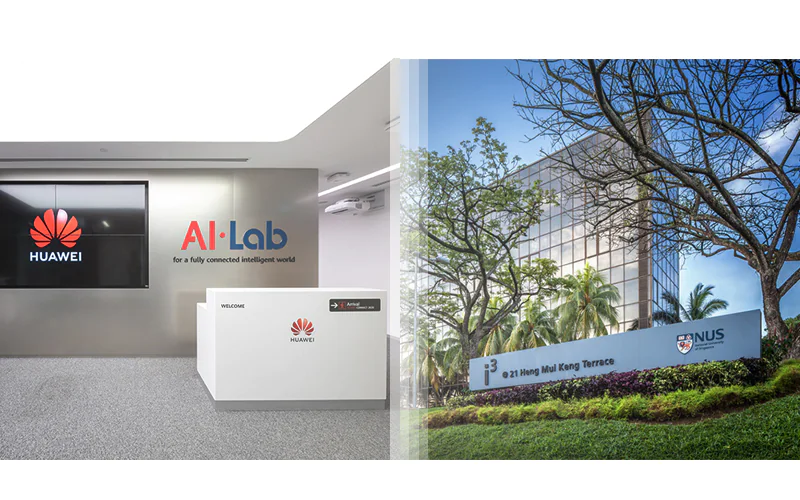 Huawei will be providing cloud and analytics training workshops, as well as capstone internship opportunities with its partners, allowing students to gain deep insight and embark on highly sought-after hands-on experiences with industry leaders. The MSBA students will also benefit from the cloud computing resources provided by Huawei.
Associate Professor James Pang Yan, Co-Director of the NUS BAC, said, "Big data, AI and cloud computing will be crucial for business analytics as we move into a highly connected, digital-first future. Our collaboration with Huawei is designed to provide NUS students and researchers with an immersive experience and the requisite skills which will pave the way for an exciting career in the field of ICT."
In addition, NUS BAC will organize a Huawei-NUS analytics innovation challenge for students and researchers in the developer community to create innovative solutions for problem statements based on realistic business challenges from Huawei and its partners.