RSG PH is the New King of MPL Philippines Season 9
The Kingslayers defeated the Kings of SEA!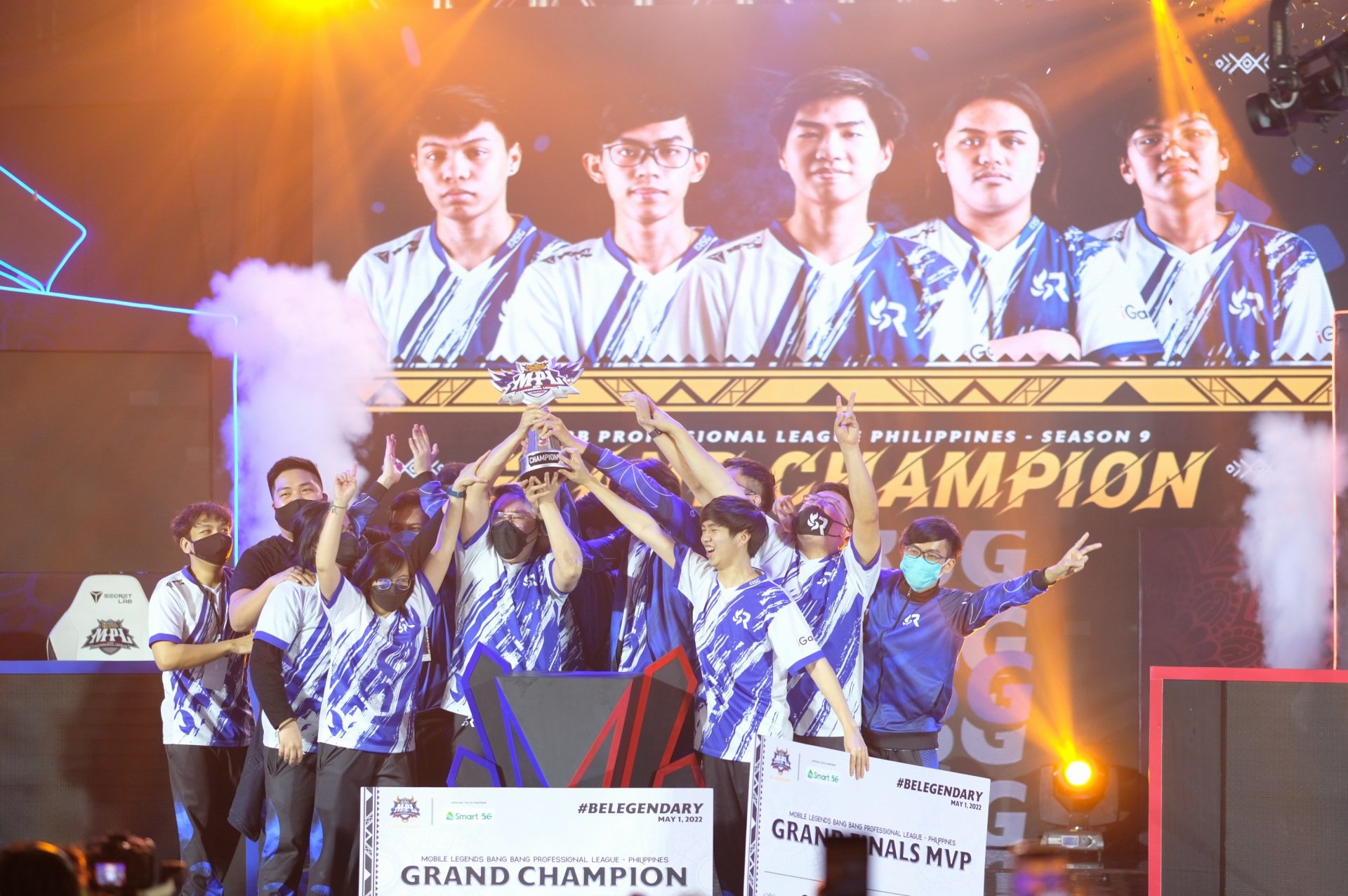 RSG PH has dominated Season 9 of the Mobile Legends: Bang Bang Professional League – Philippines (MPL-PH). The competition, held at the SMX Convention Center, concluded with RSG PH triumphing in a best-of-seven (BO7) series against Smart Omega.
The Kingslayers defeated the Kings of SEA with a 4-1 score to claim the national title as the new kings of the MPL Philippines.
"In previous seasons we were the king slayers. In Season 9, we are the kings. We've done our part here in the Philippines, and for the MSC, our job has just started. I'm proud of this team," says Coach Brian "Panda" Lim in a post-match interview.
RSG PH is the first foreign-owned team to win an MPL Philippines title. Meanwhile, RSG PH's Exp-laner Nathanael "Nathzz" Estrologo was declared the Grand Final MVP for his outstanding performance in the playoffs. 
Both RSG PH and Smart Omega will represent the country at the upcoming Mobile Legends: Bang Bang Southeast Asia Cup (MSC) 2022 in June.
It's a Yes!
Coach Panda won not only the MPL-PH Season 9 trophy but also his girlfriend's heart. Shortly after being awarded as this season's new champions, Coach Panda went down on his knee to propose to Jennifer Riguer in marriage. "Thank you for always being my inspiration for three years. I love you so much."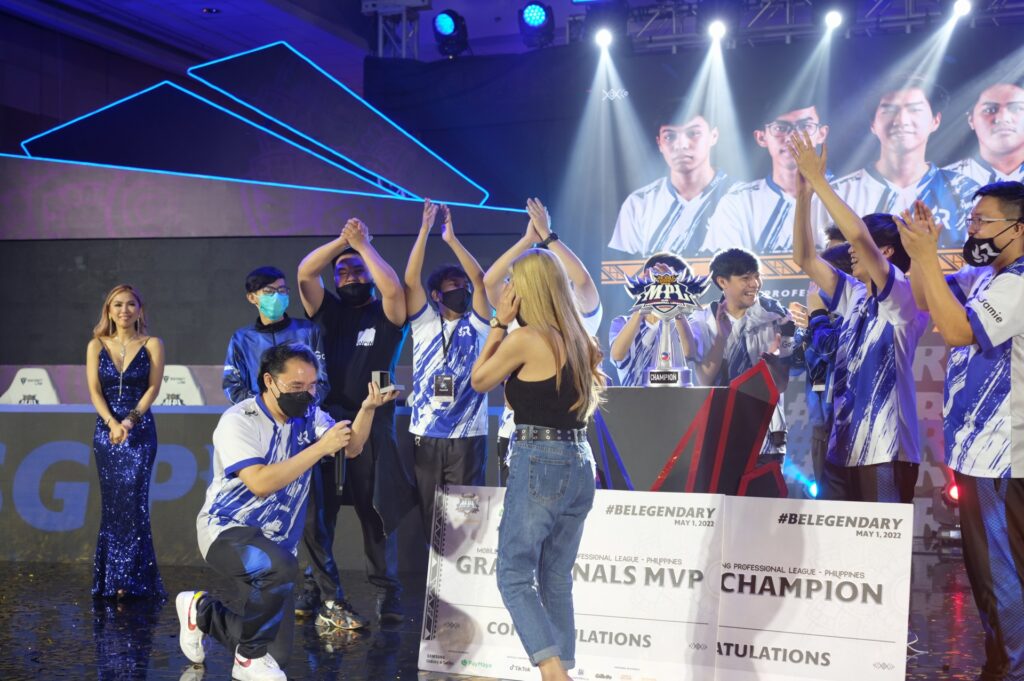 Responding to Coach Panda in front of a cheerful crowd, Jennifer said "Ikaw si Coach Panda! Best coach! It's a yes!"
Moments after TNC Pro Team lost to Smart Omega via sweep in the lower bracket match, Ben Seloe "Benthings" Maglaque also proposed to his longtime girlfriend Dayen Bello. This year, the engaged couple will celebrate their ninth year together.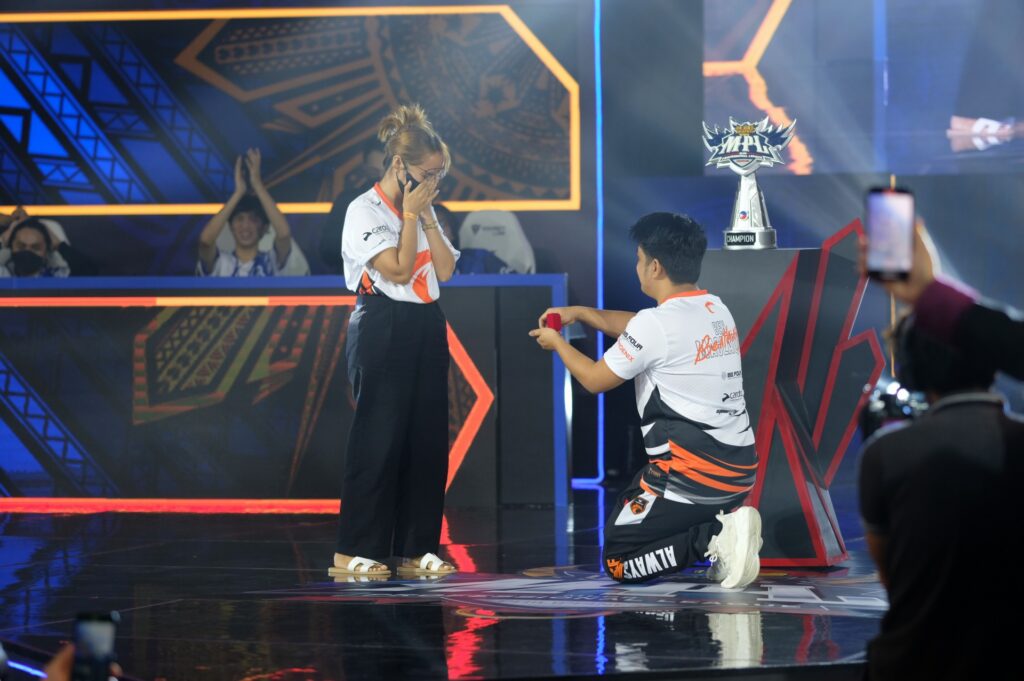 The MPL-PH Season 9 is sponsored by Smart as the official telco partner. Smart Communications, Inc. (Smart), the official telco partner of the MPL-PH Season 9, which also serves as the internet provider for the screening of the playoffs to championships. It is a wholly-owned wireless communications and digital services subsidiary of PLDT, Inc., the Philippines' largest and only integrated telco company.
Smart serves 96% of the country's population with its combined 2G, 3G, 4G LTE and 5G network, providing mobile communications services, high-speed internet connectivity, and access to digital services and content to over 71.2 million Filipinos (as of Dec. 2021), through its commercial brands Smart and TNT. Smart also offers satellite communication services under the brand Smart World.
Official tech partner Samsung has joined official sponsorship this year with Paymaya. Secretlab, Gillette, Everest Appliances, and J&T are also part of the official esports roster of partners.
Who is Montoon?
Established in 2014, MOONTON is a global video game company dedicated to gaming development, publication, and esports. With more than 900 employees worldwide, the company operates offices in Indonesia, Malaysia, Singapore, Hong Kong, and mainland China. It has successfully launched a number of high-profile mobile games globally and has built long-term relationships with governments and esports organizations in more than 30 countries around the world. Mobile Legends: Bang Bang is its current star game and the leading mobile multiplayer online battle arena (MOBA) game worldwide. 
Mobile Legends: Bang Bang 
Mobile Legends: Bang Bang is the most popular mobile Multiplayer Online Battle Arena (MOBA) game worldwide that brings communities together through teamwork and strategy. With over one billion installations and 100 million active monthly users, the award-winning game is among the top 10 most played in over 80 countries. With an extensive reach across the Asia Pacific region, the multiplayer is available in 139 countries with an expansive global esports presence. 
Mobile Legends Esports 
Established in 2017, Mobile Legends: Bang Bang Esports serves as a platform for players to pursue their dreams of becoming esports athletes and illuminate opportunities within the international esports ecosystem. MLBB Esports has since expanded to multiple leagues, including the MPL series hosted in Southeast Asia. 

OPPO Game On Cup 2022 for mobile gamers is now open
It's time to put your Gaming Gears On!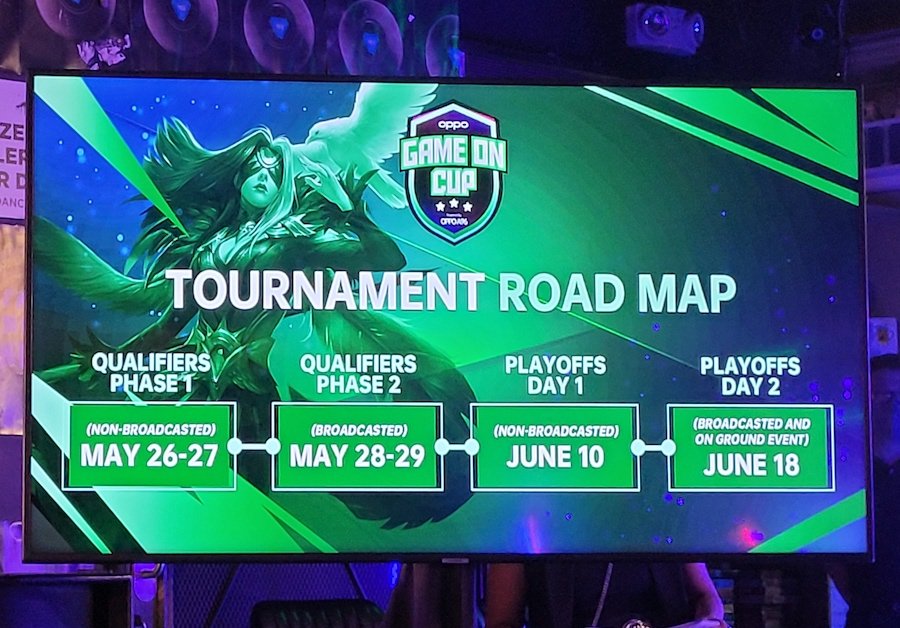 The global smart device brand OPPO recently unveiled the Designed to be Powerful OPPO A96 for mobile gamers in the country. And yes, to complement the superior device, OPPO also introduced its OPPO Game On Cup 2022, a Mobile Legends tournament for the gaming community.
While the tournament's registration started last May 4, you can still get a chance to register until May 29. Now, as excitement and anticipation are already building up, here is all you need to know about the OPPO Game On Cup 2022.
Who can Join?
The competition is on the lookout for 128 teams at the jumping-off point. Each team must have six to seven members only, composed of five starter players and optional substitutes, coaches, and managers.
For the whole duration of the tournament, all players and reserves must be eligible to participate. Each player must also be 18 years old and above upon registration. Minors who are 17 years old and below are not allowed to join the tournament.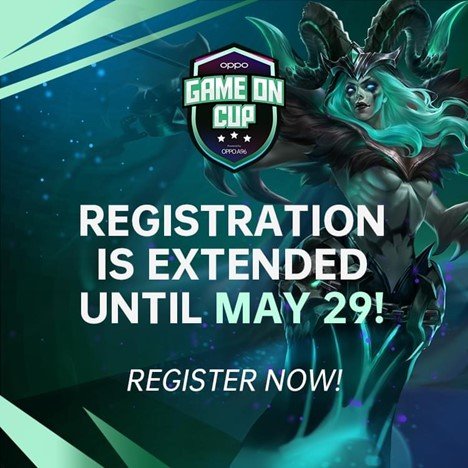 How the OPPO Game On Cup 2022 works
The OPPO Game On Cup 2022 has four rounds: the Qualifiers Phase 1 and Phase 2, and the Playoffs Day 1 and Day 2. The Qualifiers Phase 1 is from June 2 to 3. It is a single-elimination round, wherein teams will compete in best-of-one matches. If your team gets to be in the top 16, you will proceed to Qualifiers Phase 2.
The next round is from June 4 to 5. It is also a single-elimination phase. However, players are to play best-of-three matches. The teams who will reach the top 4 of each group will move to the playoffs.
Day 1 and Day 2 of the playoffs are both single-elimination rounds. Day 1 is on June 17, wherein teams will participate in best-of-three matches. Meanwhile, Day 2 of the playoffs is on June 26. The participants who will get the chance to advance to the semi-finals and bronze match will do best-of-three, and those who qualify for the grand finals will play best-of-five.
Aside from OPPO gadgets, winners will get Php 50,000 for the first place, Php 30,000 for the second place, Php 15,000 for the 3rd place, and Php 5,000 for the fourth place.
The OPPO Game On Cup 2022 Qualifiers Phase 2 up to Playoffs Day 1 will be shown on the OPPO Philippines Facebook Page. The Playoffs Day 2, on the other hand, will take place at the Central Atrium of Mall of Asia (MOA).
Join now!
So, if you still haven't registered yet and are waiting for a sign to join, here it is! Don't miss the chance to be a part of this much-awaited tournament for mobile gamers in the country. Be sure to join the OPPO Game On Facebook Group to know more about this tournament, and register on or before May 29 via this link: http://bit.ly/OppoGameOnCup2022.
You can also find the QR Code version of the registration link on the OPPO Philippines Facebook Page and the OPPO Game On Facebook Group.
Leverage a powerful gaming phone for a smooth Game On Cup experience
To help you and your team have the best experience in this OPPO Game On Cup 2022, leverage the Designed to be Powerful OPPO A96. This device is powered by the Qualcomm® Snapdragon™ 680 4G Mobile Platform and supports 8GB of RAM and 256GB of ROM. Built with a RAM Expansion feature, it can extend the RAM up to 5GB to provide you with smoother gameplay.
The powerful device features a 5000 mAh battery capacity integrated with 33W SUPERVOOC fast-charging technology to provide all the power you need in this tournament. It also enables an immersive gaming experience with dual speakers and a 6.59-inch Color-Rich Punch-Hole Display, boasting a screen-to-body ratio of 90.8% and a 1080×2412 FHD resolution.
Available in Starry Black and Pearl Pink, you can get the OPPO A96 for Php 15,999 if you head out to any OPPO Brand Stores or authorized dealers. You can also add the powerful device to your cart on Lazada and check it out!
Philippines claims gold at the Mobile Legends 31st SEA Games
SIBOL MLBB dismantled Team Indonesia in a best-of-five (BO5) series.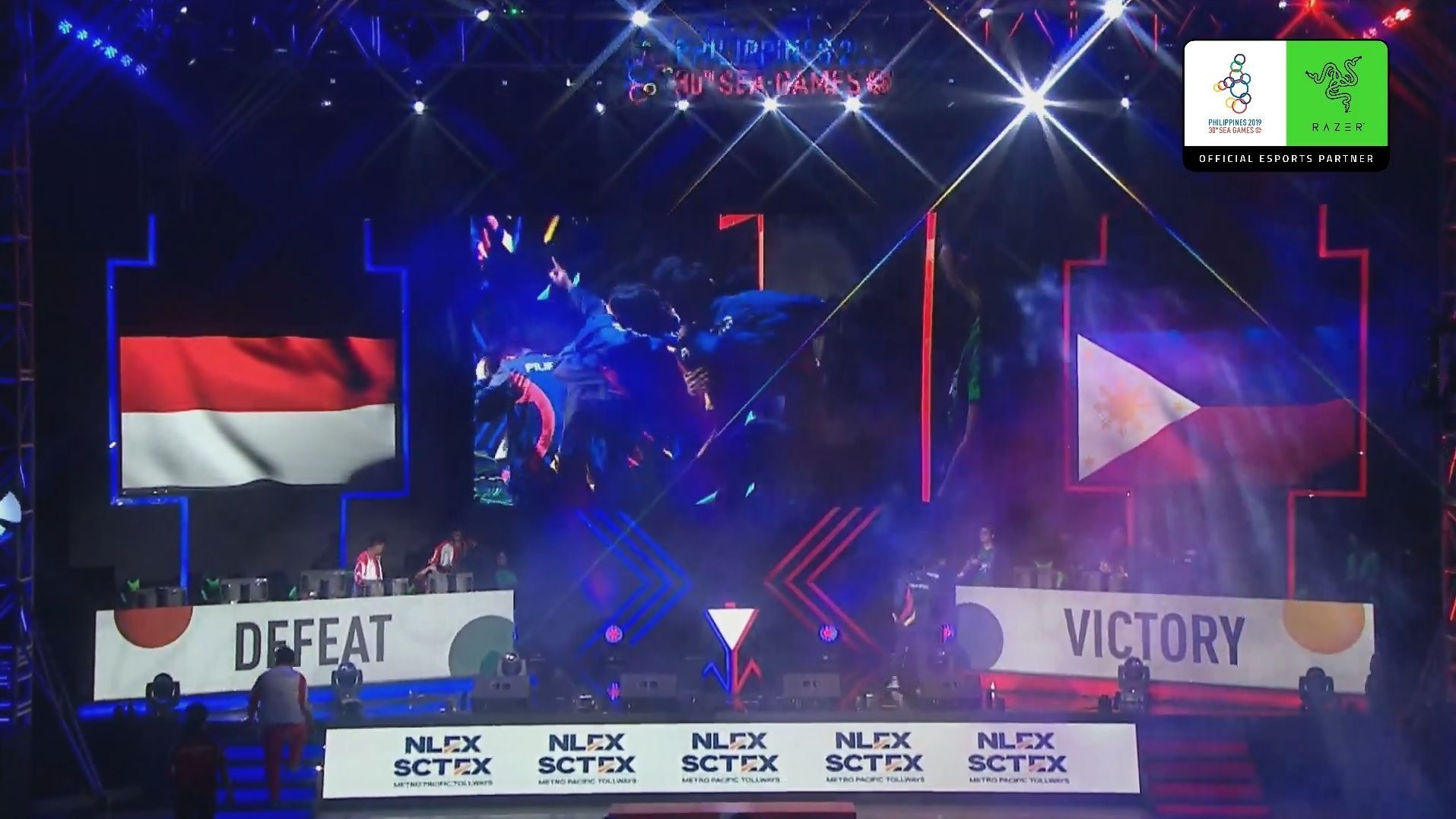 Team Philippines, also known as SIBOL Mobile Legends: Bang Bang team, retains its throne in the 31st SEA Games. SIBOL MLBB dismantled Team Indonesia in a best-of-five (BO5) series, ending the match with a 3-1 score.
The SIBOL MLBB lineup is composed of veteran players from Blacklist International, namely Johnmar "PHI VILLALUNA" Villaluna as team captain, together with Danerie "PHI DEL ROSARIO" Del Rosario, Salic "Hadji" Imam, and Dexter "PHI ALABA" Alaba. Amateur players Kyle "PHI SOTO" Soto, Howard "PHI GONZALES" Gonzales, and Russel "PHI USI" Usi, who have never competed in any Mobile Legends: Bang Bang Professional Leagues or tournaments, were part of the winning roster.
According to Esports Charts, the 31st SEA Games MLBB tournament reached a new peak-concurrent viewership of 2.2 million with an average of 610,000 viewers.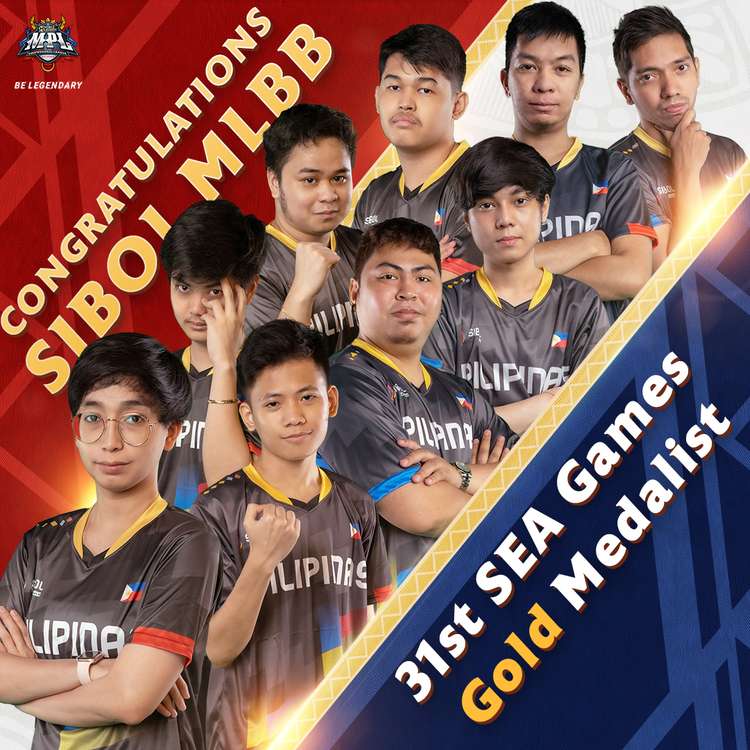 In 2019, the Philippines and Indonesia were also the finalists during the 30th SEA Games Mobile Legends: Bang Bang, with the Philippines, being hailed as the champions with a 3:2 match score.
For more information about the 31st SEA Games Mobile Legends: Bang Bang, click here to access the media kit.
| | | |
| --- | --- | --- |
| Rank | Country | Players |
| GOLD | Philippines | Johnmar "PHI VILLALUNA" Villaluna, Danerie "PHI DEL ROSARIO" Del Rosario, Salic "Hadji" Imam, and Dexter "PHI ALABA" Alaba, Kyle "PHI SOTO" Soto, Howard "PHI GONZALES" Gonzales, and Russel "PHI USI" Usi. Kristoffer "PHI RICAPLAZA" Ricaplaza and Aniel "PHI JIANDANI" Jiandani were coaching the team. |
| SILVER | Indonesia | Albert Neilsen "INA Alberttt" Iskandar, Gilang "INA SANZ", Calvin "INA VYN", and Rivaldi "INA R7" Fatah from RRQ Hoshi, Calvin "INA CW" Winata, and Nicky Fernando "INA Kiboy" Pontonuwu from ONIC Esports, and Ihsan Besari "INA Luminaire" Kusudana from EVOS Legends. The team is trained and guided by Coach Chen Jui "INA James" Teng. |
| BRONZE | Singapore | Chong "SGP Soul" Ru Chyi, Basil' "SGP Seilah" Lim, Remas "SGP Remaniscent" Ker, Akihiro "SGP JPL" Furusawa, and Adam "SGP Adammir" Chong Daryl "SGP Youngin" Ng is the team's coach. |
SteelSeries unveils Aerox series, the lightest gaming mice
The worldwide leader in gaming and esports expands the Aerox family of ultra-lightweight mice to every gaming genre.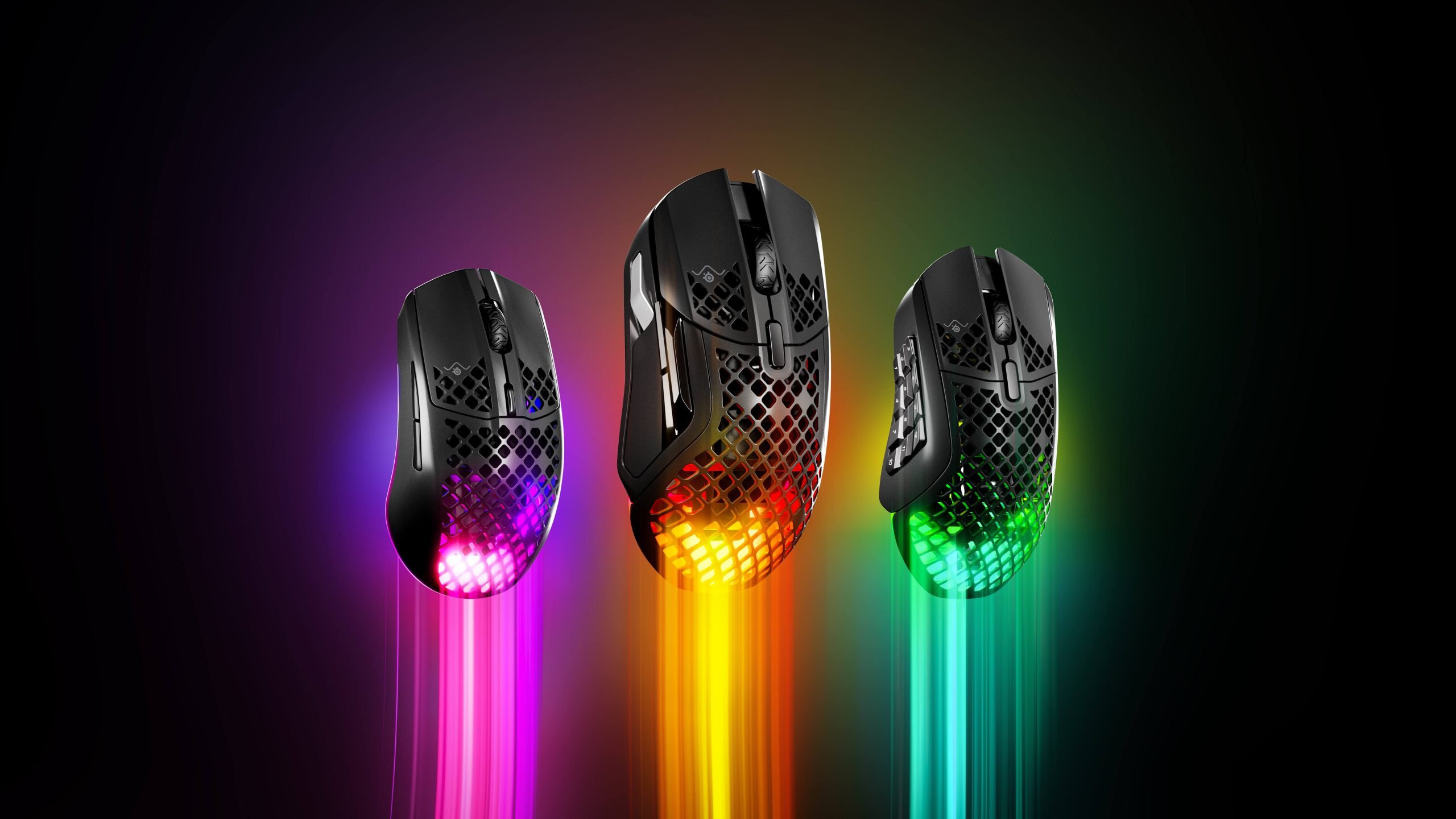 SteelSeries, the worldwide leader in gaming and esports peripherals, today unveiled three new additions to its award-winning family of SteelSeries Aerox mice, creating the fusion of ultra-lightweight design and customizable button options for maximum precision, speed, and comfort for every style of gamer. Similar to the way innovations in aerospace bring advanced technologies and design improvements to new product categories, the ultralight and structural designs first seen in the Aerox 3 expand their reach with the new Aerox 5, Aerox 5 Wireless, and Aerox 9 Wireless mice.
Less weight equates to speed and endurance. Speed and endurance equate to wins. Whatever the game, players want an edge, the ability to play better, and the ability to win. Whether they're playing competitively online or trying to advance past the last boss of a Souls game for the 17th time, the ultra-lightweight Aerox line of mice gives gamers the ability to move quicker, more precisely, and with less fatigue so they can maintain their level of gameplay no matter how long the gaming session.
Customization is key. From the apps and shortcuts on a mobile phone to a coffee at Starbucks, nearly everything in life is customizable today. The way people play games should be no different.
Now, gamers can customize the programmable buttons on the Aerox 5, Aerox 5 Wireless, and Aerox 9 Wireless and have immediate access to whatever they want, whenever they need it, at their fingertips.
From shortcuts and macros for Fortnite or League of Legends to the synced RGB lighting for a gamer's battle station, the new lineup of Aerox mice can be customized to suit any style of play or environment.
SteelSeries Aerox 5 – LIGHTning Fast. The lightest multi-genre mouse on the planet barely registers on the scales at a featherlight 66g. Combining ultra-lightweight design with 9 programmable buttons, the Aerox 5 provides players true versatility and the ability to adapt to whatever game or genre they play in an instant. The TrueMove Air sensor and 100% Virgin Grade PTFE feet ensure that every swipe is effortless and tracked with pinpoint accuracy. At the same time, our Golden Micro IP54 switches mean every shot is registered precisely as a player wants it to be. Brilliant PrismSync Lighting provides 3 RGB zones and a water-resistant AquaBarrier™ provides an IP54 safety rating – providing peace of mind from spills and accidents.
SteelSeries Aerox 5 Wireless – Fusing Customization x Unleashed Performance. The lightest multi-genre wireless mouse on the planet weighs in at 74g while providing up to 180 hours of battery life.  A mere 15-minute charging provides 40+ hours of use. Utilizing Quantum 2.0 Wireless and Bluetooth, gamers can play with truly untethered ultralight freedom on multiple devices for longer than ever. 9 programmable buttons and the TrueMove Air Sensor deliver unrivaled precision and accuracy.
SteelSeries Aerox 9 Wireless – The Ultimate MOBA and MMO mouse. Bringing the first true innovation to the MMO and MOBA genre in years, the Aerox 9 Wireless weighs just 89g, while giving users access to 12 programmable thumb buttons. The Aerox 9 Wireless utilizes Quantum 2.0 Wireless and Bluetooth for connectivity, next-gen Golden Micro IP54 Switches (rated for 80M clicks [3x the durability found in other gaming mice]), a TrueMove Air gaming sensor, and IP54 rated AquaBarrier™ protection. To keep players cable-free for longer, the lightest MMO/MOBA mouse on the planet delivers up to 180 hours of battery life, with fast recharging capabilities, giving gamers 40+ hours in just 15 minutes.
Available at SteelSeries.com and retailers around the world, the Aerox 5, Aerox 5 Wireless, and Aerox 9 Wireless are available with the following MSRPs:
Aerox 5 – US $79.99 | EU €89.99 | AP $89.99 | PHP4,399
Aerox 5 Wireless –US $139.99 | EU €149.99 | AP $149.99 | Price in PH TBA
Aerox 9 Wireless –US $149.99 | EU €159.99 | AP $159.99|PHP7,799