The long-awaited switch to a native 4K resolution dashboard is included in Microsoft's October update for the Xbox Series X. Previously, the system software upscaled 1080p to 4K, which disappointed aficionados, including some members of The Verge staff.
On the Series X (but not the Series S), the improved picture quality extends to the home dashboard, My Games & Apps page, the Xbox Guide, and "many more experiences." Game visuals and button prompts will have "enhanced clarity and improved word legibility," according to Microsoft. Microsoft offered a comparison image, which is displayed below, and the difference is obvious.
Now you can stare at the TV in full 4K for hours, pondering what to play or watch as time passes.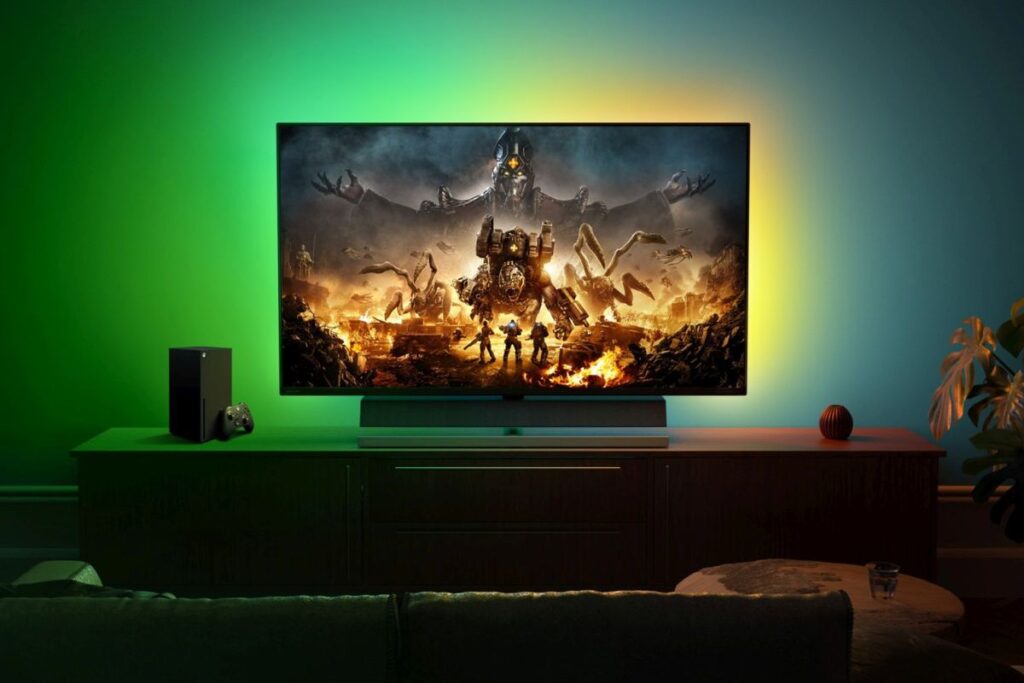 Other quality-of-life additions for both the Series X and Series S are included in the October update, including a new night mode that lets you modify the color of your display to your taste, perhaps to make it easier on the eyes when the lights dim or if you have a sensitivity to bright screens. Microsoft claims that its night mode options function across the Xbox system, including apps and games, but that they have no effect on performance, and that your preferences will not influence the appearance of your screenshots or game footage. You may also establish a timetable for when the feature turns on and off, or set it to follow the sunrise and sunset.
In addition, you may now modify the brightness of the light in the center of your Xbox wireless controller, as well as the light that illuminates on your console, thanks to new accessibility capabilities.
Finally, when you click the Xbox button on your controller, the Quick Settings menu will show in the Xbox Guide window. It will allow you to "easily toggle accessibility features without leaving your game or app," according to the company.