LG Unveils OLED EX, its next-gen OLED TV Tech
The new tech may compete with Mini-LED technology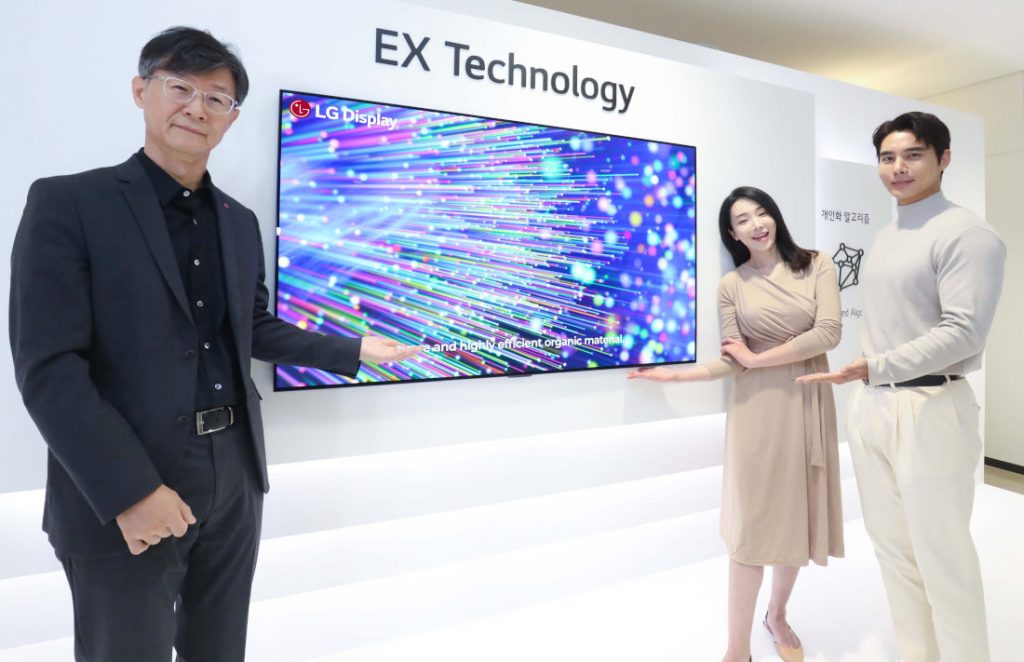 LG is already having a busy CES 2022, and the event hasn't even begun. The business has already shown off two weird OLED designs and a pair of odd TVs, but today it unveiled OLED EX, the next iteration of its OLED display technology.
The OLED EX (which stands for Evolution and eXperience) promises to increase maximum brightness, improve picture quality, and allow for lower display bezels. The basic technology—millions of individual self-lit pixels—hasn't changed, but LG claims that using an isotope called deuterium in conjunction with algorithmic image processing can boost brightness by up to 30% above traditional OLED displays.
As dull as it may appear, the science underlying it is actually quite fascinating. LG discovered a means to extract deuterium from water, a rare isotope (one deuterium atom in every 6,000 hydrogen atoms) that is twice as heavy as hydrogen and used it in its TV's OLED elements. Stabilized deuterium compounds, according to LG, allow the display to emit stronger light while also boosting efficiency over time.
Moving on to the second change, LG is employing a "personalized" machine learning algorithm that forecasts the use of each light-emitting diode (on up to 8K TVs) based on your viewing habits, then "precisely controls the display's energy input to more accurately express the details and colors of the video content being played."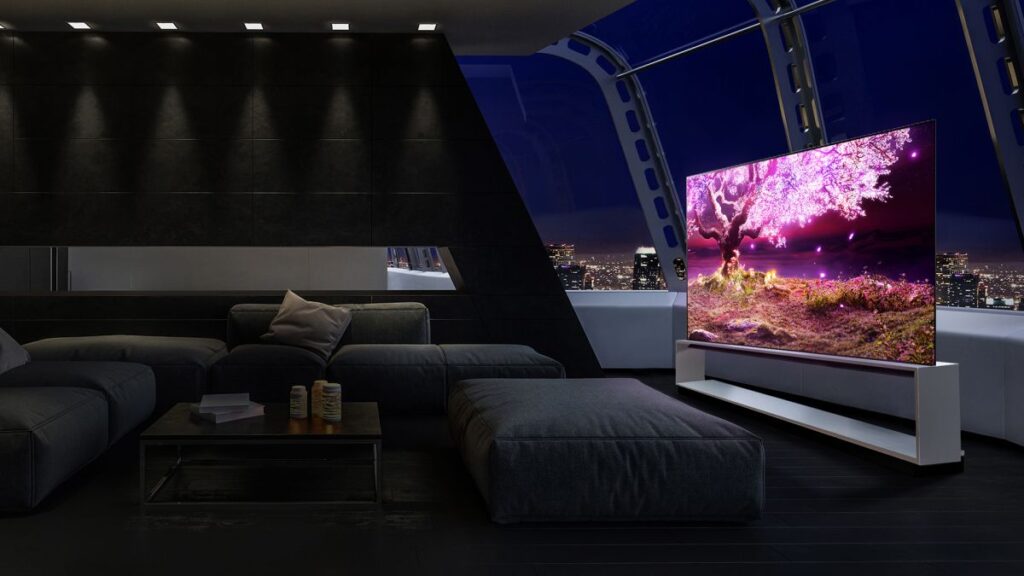 The new screen technology allows LG to lower the display bezel thickness on 65-inch TVs from six millimeters to four millimeters, according to LG. That may not appear to be much of an improvement, but on this scale, even the tiniest reduction makes a difference.
The best part about LG's statement is that OLED EX isn't just a concept or a prototype; starting in the second quarter of next year, the new display technology will be employed in every OLED TV built at Samsung's Paju, South Korea, and Guangzhou, China facilities. LG didn't indicate when the first OLED EX items would be available, but it sounds like it may be as soon as mid-2022. We've inquired about specifics.
"Despite the worldwide TV market declining by 12% this year, we saw a 70% increase in OLED sales," said Dr. Oh Chang-ho, executive vice president and head of LG Display's TV Business Unit. "Through the advancement of our OLED technology, algorithms, and designs, we hope to create even more inventive, high-end customer experiences with our new OLED EX technology."
I haven't seen this latest version of OLED in person yet, and since we won't be attending CES (LG appears to be on board, FWIW), it may be a while before I do, but the prospect of a TV that fixes one of OLED's few flaws—brightness—has me going to the store to get popcorn.
But first, I'd like to see what Samsung has on display at CES. With something termed QD-OLED, the business has already announced the strategies it would employ to bridge the gap between its QLED panels and LG's superior OLED displays. Samsung claims that by integrating Quantum Dot and OLED parts, it will be able to give us the best of both worlds: perfect blacks, great contrast, and high brightness levels (sound familiar?). Sony, a long-time user of LG's OLED panels, is rumored to be working on its own QD-OLED TVs.
This is all good news for customers; the television war is heating up again, and the result, regardless of who wins, should be a wider range of TVs with higher picture quality than what is currently available.

MediaTek Pentonic 2000 is the world's first 7nm TV chip
This chip can decode 8K resolution at 120Hz.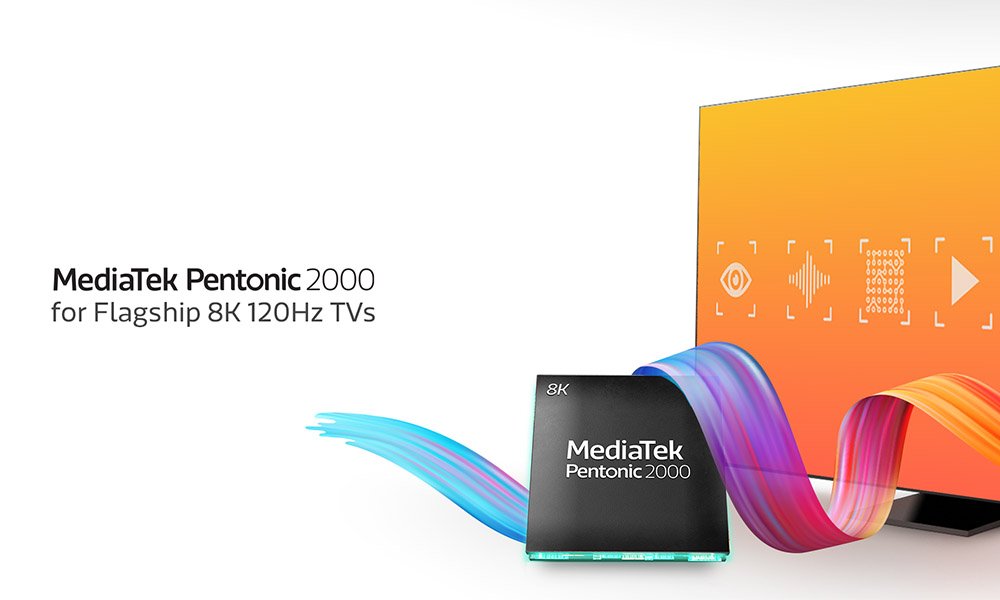 Following the announcement of its flagship Dimensity 9000 SoC for smartphones, MediaTek has unveiled the Pentonic 2000, its flagship TV chipset. In many ways, it appears that this silicon is the first of its kind in the world.
To begin with, this is the first 7nm chip for televisions, and it is based on TSMC's node. Second, it's the first commercial TV chipset to support H.266 material using Versatile Video Coding (VVC). This is a new codec for streaming and broadcasting media that has increased compression efficiency. The list of natively supported encodings also includes HEVC, VP9, and VS3.
The Pentonic 2000 from MediaTek is the world's first 7nm TV chip, decoding [email protected]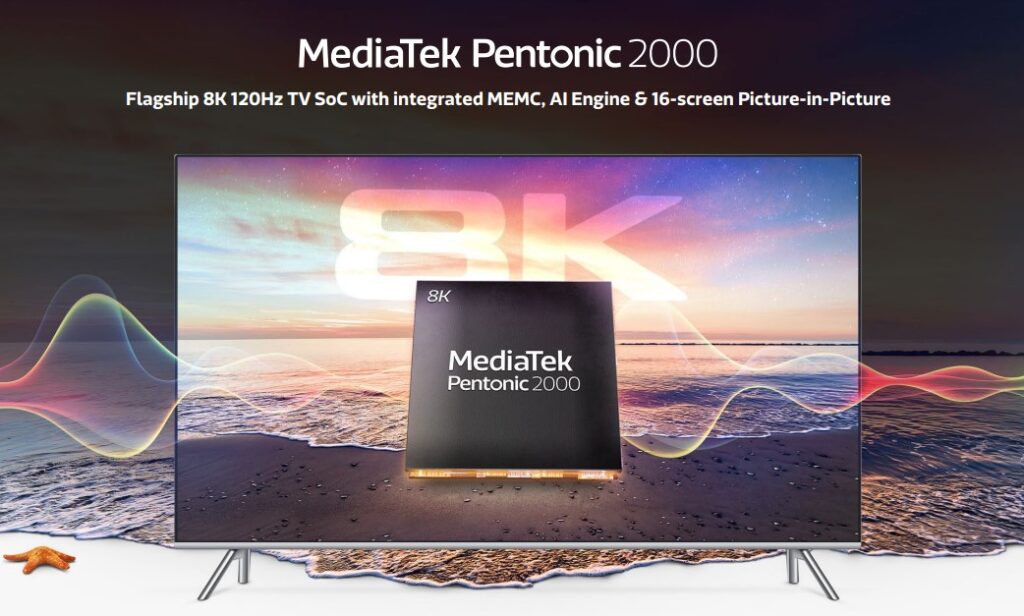 The chip is so strong that it can run 8K resolution at 120Hz while also supporting MEMC. Non-8K material can also be upscaled to the TV's maximum quality, which MediaTek claims is AI-powered. The addition of UFS 3.1 storage makes things much faster.
In terms of connectivity, the chip supports the Wi-Fi 6E standard, with 5G capability remaining optional if some TV manufacturers choose to integrate it.
The first Pentonic 2000-powered televisions are due in 2022.