TCL Electronics, a global leader in consumer electronics and television manufacturing, was recently awarded Home Appliance of the Year at the renowned Village Pipol (VP) Choice Awards. The awards event, held on March 29 at the Glass Garden in Pasig City, recognizes the best of the best and Pipol's personal favorites in the travel, lifestyle, technology, business, and entertainment areas.
We would like to thank Village Pipol for recognizing the manufacturing excellence that we offer our customers at TCL Electronics. This will serve as an inspiration for us to innovate so we can cater to the ever-evolving needs of discerning Filipino consumers.

Loyal Cheng, TCL Philippines CEO
The VP Choice Awards were determined using a combination of public voting and expert judgment. The voting took place between February 10 and March 10, and the following criteria were used to choose the winners: 30% of the VP Choice Awards' Facebook shares, 20% of Village Pipol's Facebook shares, 30% of the editorial team, and the remaining 20% of Village Pipol's editorial team deliverance.
Village Pipol, the media organization behind the VP Choice Awards, started the award-giving body in 2019. This year's awarding is its 4th iteration and it has been successful every year, giving recognition to the brightest stars in the showbiz industry, to brands who excel in their field, and to deserving individuals who show brilliance in their craft.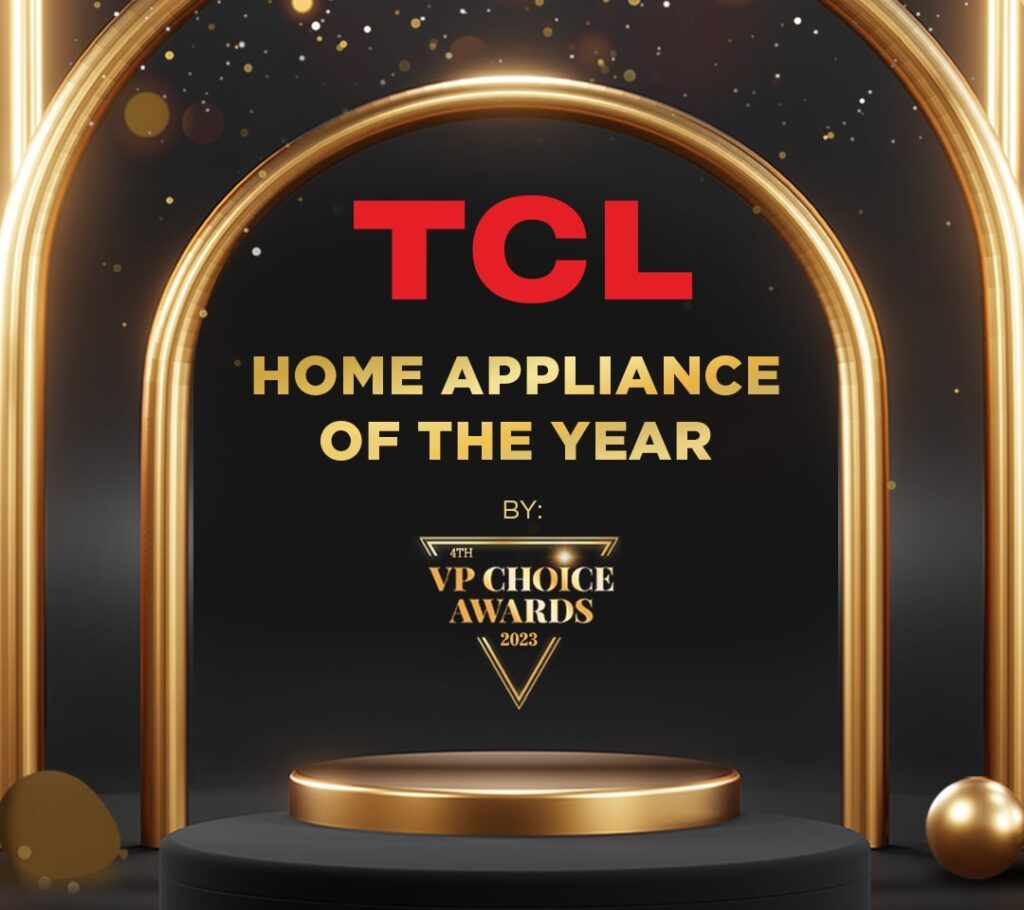 TCL Electronics was chosen as the Home Appliance of the Year because of its commitment to providing high-quality and value-for-money products for consumers. Village Pipol also noted that TCL Electronics is a name that consumers trust and rely on in their daily lives.
TCL Electronics is a fast-growing consumer electronics corporation and a global TV market leader. It was founded in 1981 and today operates in over 160 markets worldwide. TCL focuses in the research, development, and production of consumer electronics products like as televisions, audio equipment, and smart home appliances.
EveryTechEver, your daily source of everything tech, was also recognized on the Village Pipol (VP) Choice Awards. Chief Editor and owner, Mr. RV Cuarto, was awarded Tech Blogger of the Year.