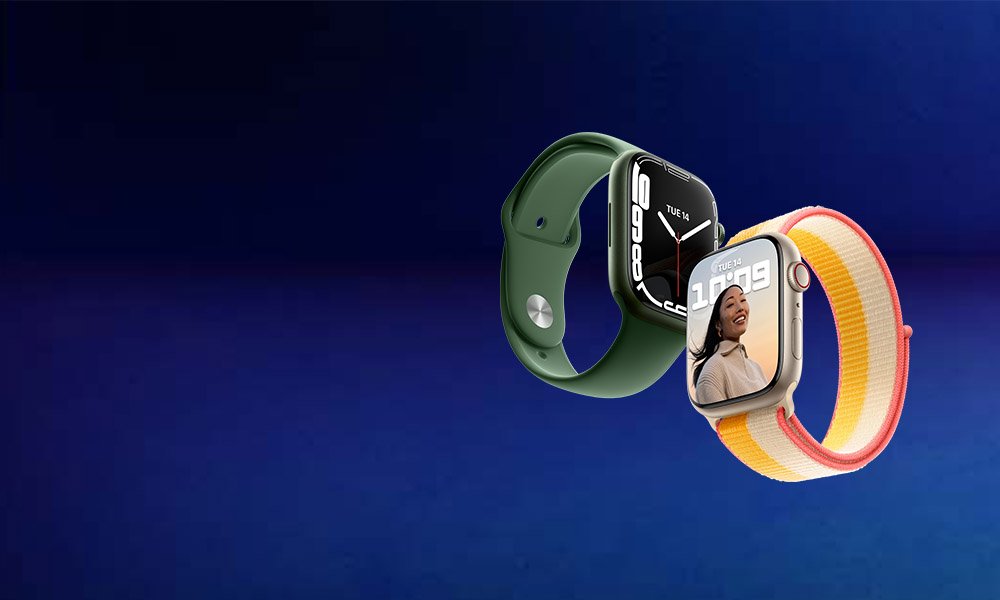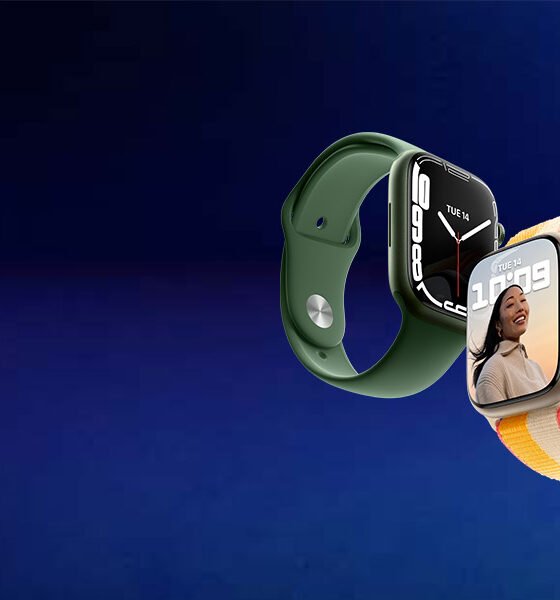 Globe launches eSIM in Apple Watch Series 7
Powered by ONENUMBER199, the country's first eSIM technology.
The launch of Globe's eSIM technology in the new Apple Watch Series 7 has recently been announced. Globe will introduce the Apple Watch (GPS+Cellular) in the Philippines, which will be powered by ONENUMBER199, the country's first eSIM technology that allows customers to connect to the internet without using WiFi.
Even while they are away from their iPhone, users may listen to music, record voice memos, make and receive calls, check messages and notifications, and even book Grab services.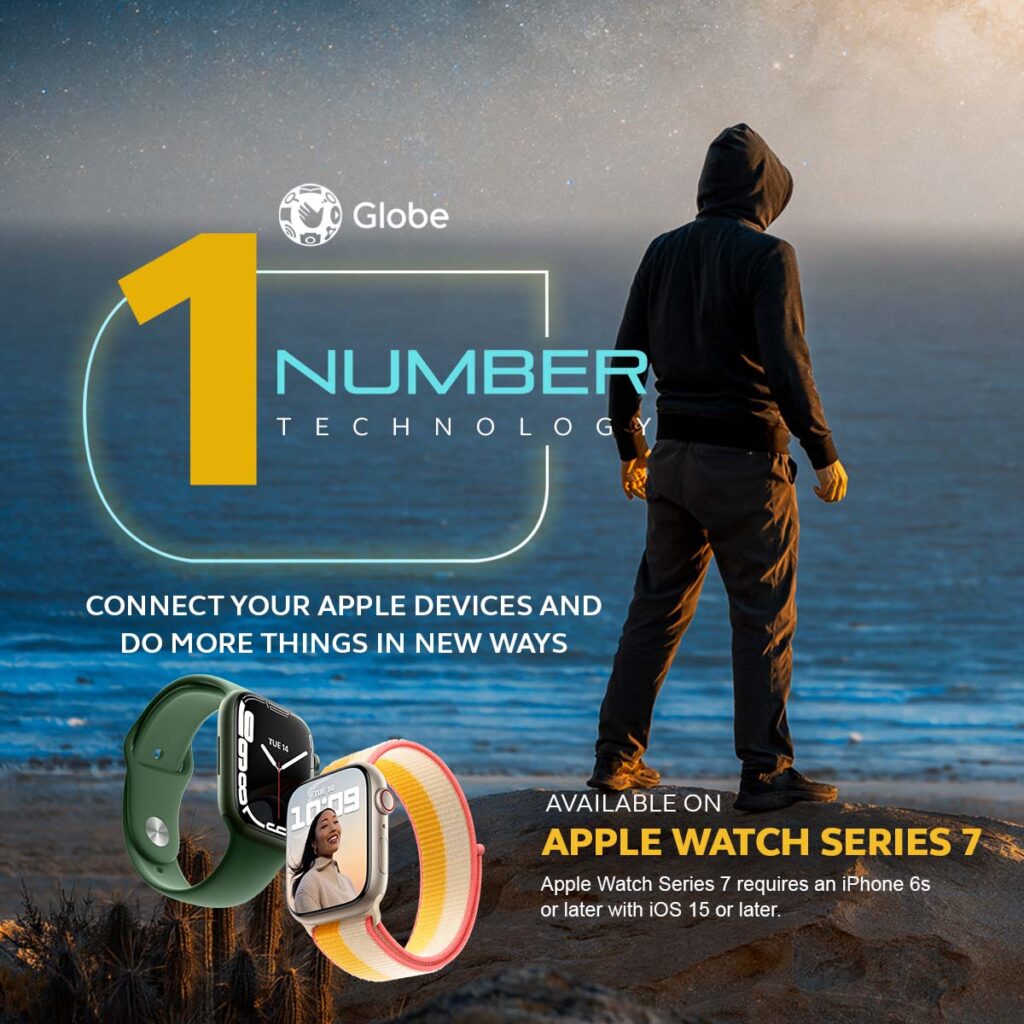 Powered by ONENUMBER199
The Apple Watch (GPS+Cellular) may share its GPlan's mobile number and plan inclusions, as well as its data allotment and unlimited all-net calls and texts, using ONENUMBER199. Subscribers also get an extra 1GB of data each month on top of their monthly plan allocation, allowing them to stay connected across all of their Apple devices.
The Apple Watch Series 7 and SE (GPS+Cellular) are now available for pre-order. Pre-orders and orders placed between December 14, 2021, and June 30, 2022, will receive a six-month cost waiver for the ONENUMBER199.
Check out Globe's website for more information on the promotion and their large variety of postpaid plans.
Apple Watch Series 7 is the most attractive smartwatch yet
Cupertino's latest flagship smartwatch, the Apple Watch Series 7 (beginning at $399), is the company's latest flagship smartwatch. It has all of the same health, safety, and lifestyle features as its predecessor, but with a larger, easier-to-read display, increased dust and crack resistance, and a revamped charging system that takes less time to charge.
The seventh generation's advancements make an already excellent smartwatch more practical for everyday tasks like reading and responding to texts, checking the time while your wrist is down, tracking your outdoor activities, and monitoring your sleep, despite being a slight update from the Series 6. The Series 7 is Apple's most appealing and long-lasting wearable to date.

Samsung officially shuts down Tizen app store
Time to say goodbye.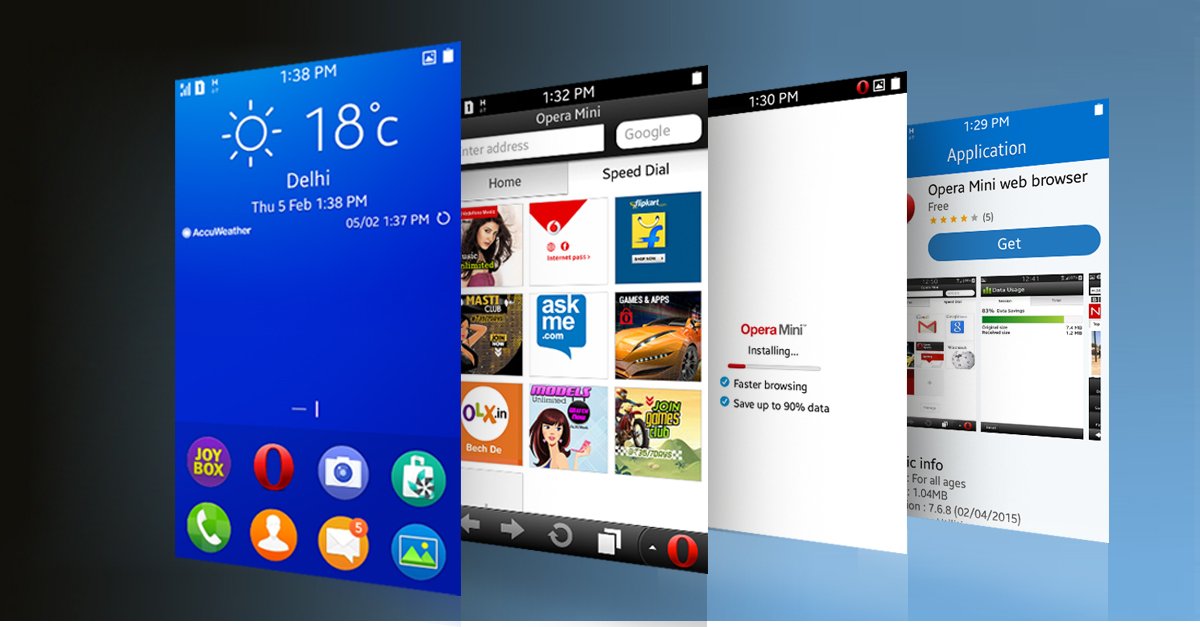 Samsung's Tizen Store platform for phones has finally come to an end. No one will be able to download or update apps from the store after December 31. For those who are still using the Tizen smartphone, it is a significant loss. Samsung had removed the option for new customers to use the Store to download new apps or games in June, according to Samsung. It was only available to existing customers who wanted to install previously downloaded apps, and it is no longer available to everyone.
If you now go to the Tizen Store app or website, an error code will appear on the screen. All Samsung Z1, Z2, Z3, and Z4 devices have been removed from service in all countries. Samsung has already switched to Android's Wear OS 3 platform for smartwatches. The Galaxy Watch 4 and all forthcoming watches may operate on Wear OS from now on; the final phone, the Samsung Z4, was introduced in 2017. The firm never released a new smartphone after that, and so the majority of developers gradually departed from the platform.
The popular Tizen app ACL was removed from the platform in 2018. It was a popular and necessary software for Tizen users to download several well-known Android apps. Many apps like Facebook, WhatsApp, Modern Combat, Asphalt 8, Line, and others were removed from the Tizen Store after that. What does this imply for current users? After several years of using Samsung's Tizen phones, it's time to switch to Android, iOS, or Huawei handsets.
Redmi Smart Band Pro is now official
The band can last for 10 days under typical use.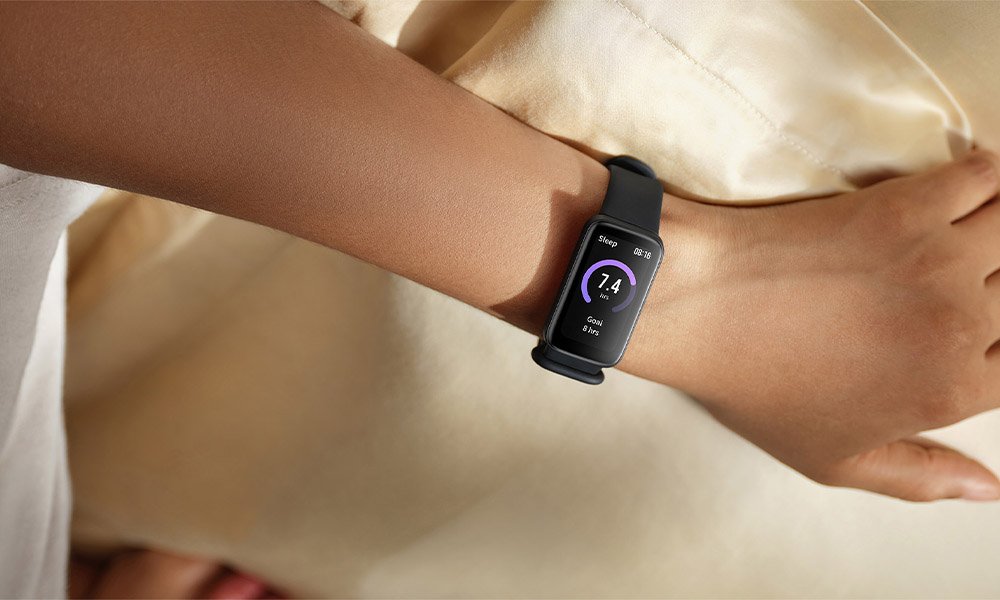 The Redmi Smart Band Pro was announced just a few months ago, around a year after the original Redmi Smart Band. However, as the name implies, the new version is better equipped and has additional functions.
There's a 1.47-inch AMOLED panel with a maximum brightness of 450 nits and a pixel density of 282 PPI. A 2.5D tempered glass protects it, while the body is built of polycaprolactam (a form of nylon, plastic) and strengthened with glass fiber, and it can withstand 50 meters of water. Of course, the strap is composed of soft silicone.
The accelerometer, gyroscope, and PPG heart rate monitor are all standard on the device. There's also a light sensor for automated display brightness adjustment. According to Redmi, the device can identify more than 110 different types of workouts using those sensors, with 15 of them being professional modes. The ability to track SpO2 (blood oxygen levels) is also included.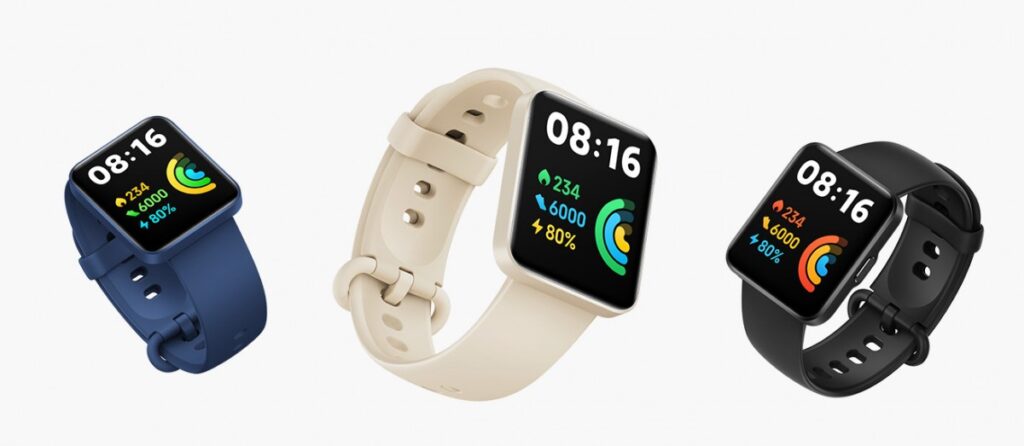 A 200 mAh battery powers everything, and it charges through a little magnetic cord. Under usual use, the Redmi Smart Band Pro should last for roughly 14 days or 20 days in power-saving mode.
The Redmi Watch 2 Lite, on the other hand, is a scaled-down version of the original, with a more square-ish look than the Band. The display is a 1.55-inch LCD with a resolution of 320 × 360 pixels. In addition to GPS, the same set of sensors are included within. 5 ATM-rated as well.
The smartphone also has a larger 262 mAh battery, which should last you 10 days under typical use or 5 days if you use it a lot. The watch can run for 14 hours straight in GPS mode, which is quite astounding.
Redmi hasn't published pricing or availability information yet, so those will be announced later.
WatchOS 8.1 is now available with COVID-19 card support
Apple Fitness+ also now supports SharePlay.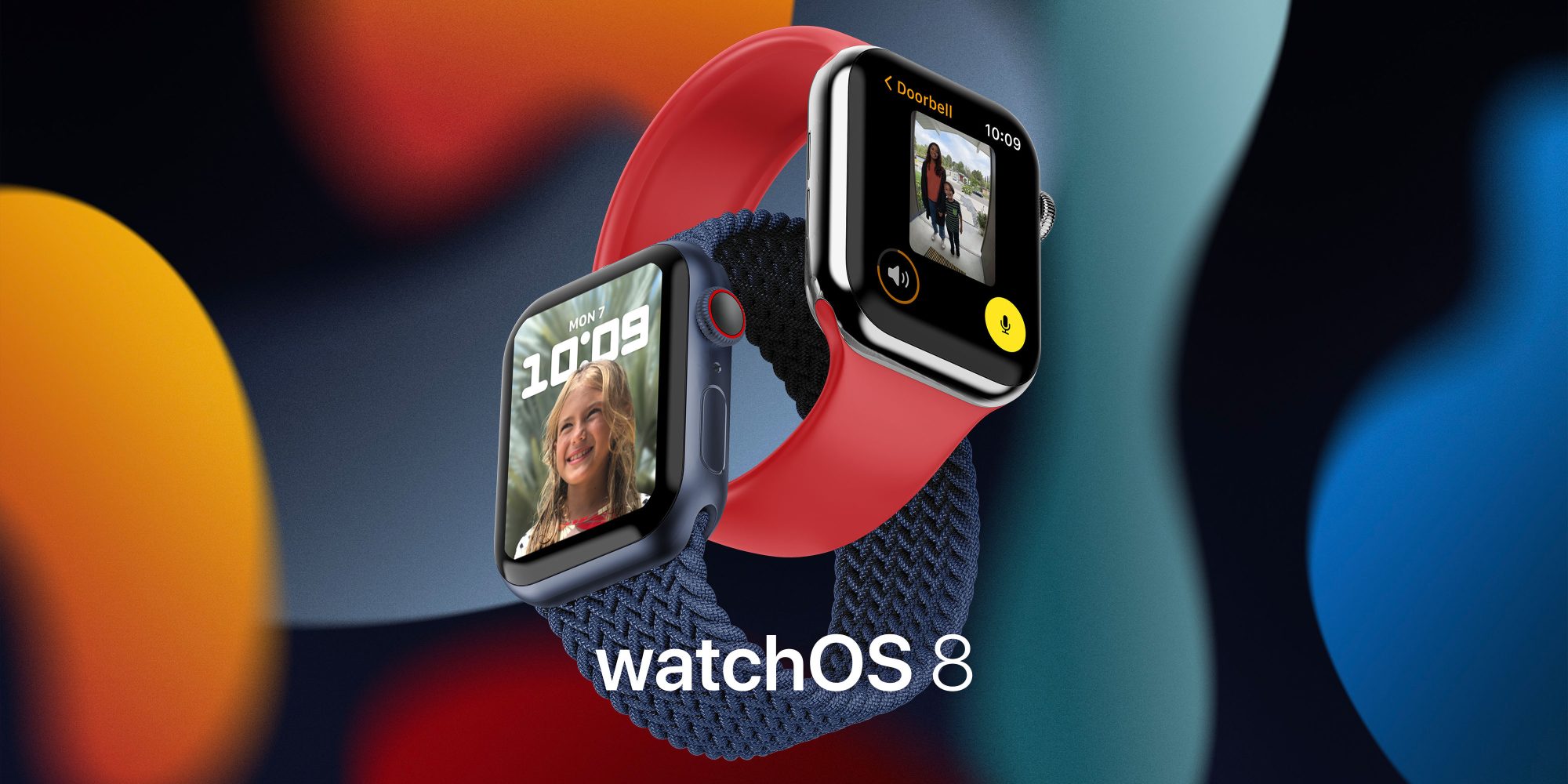 Apple has officially released watchOS 8.1 to all developers after a month of beta testing. WatchOS 8.1, unlike iOS 15.1 and other operating systems, is all about incremental updates.
The feature for detecting falls during exercises has been improved. Apple Fitness+ now supports SharePlay, allowing one subscription to invite up to 32 people to the same workout over FaceTime. It also fixes a fault where the always-on display would sometimes show the incorrect time while the wrist was down.
Because Apple has put a lot of emphasis on the SharePlay feature for iPhone, iPad, Apple TV, and Mac users, watchOS 8.1 feels a little behind the times, despite the fact that it brings:
Support for COVID-19 vaccination cards in Apple Wallet, allowing you to present verified vaccination information;
Fitness+ includes SharePlay, which allows customers to invite up to 32 others to a FaceTime conversation to train together.
When a user's wrist is down, Always On may not accurately display the time.
WatchOS 8, on the other hand, which was released a month ago, includes a slew of new capabilities. For example, there's a new Weather app, two new Watch Faces, and new built-in apps that take advantage of the Apple Watch Series 5, Series 6, and Series 7's always-on display.
Here's what else is with watchOS 8:
There's a new version of the Breathe app, now called Mindfulness;
Respiratory rate is now measured during sleep tracking;
Photos app overhauled with featured highlights and memories;
Photos can now be shared from the watch with Messages and Mail on watchOS 8;
Scribble now lets you include emoji in handwritten messages;
App shelf in iMessage includes image search and quick access to photos;
Find My now includes items (including AirTags);
Weather includes next hour precipitation;
Apple Watch can do multiple timers for the first time;
Tips is now available on the Apple Watch;
Music can be shared from Apple Watch over Messages.
You can get the update right now by going to General > Software Update in the My Watch section of the companion Watch app on your iPhone. On an Apple Watch, you may also navigate to Settings > General > Software Update.
Your watch must have a charge of at least 50% and be connected to a charger. It could take anywhere from 30 minutes to an hour to complete, like with most Apple Watch updates, so be patient.
It works with Apple Watch Series 3 and subsequent models.