Glam and Fab and Dear Self Aesthetics Celebrates its 3rd Year
The skin care company also debuted their newest brand ambassadors.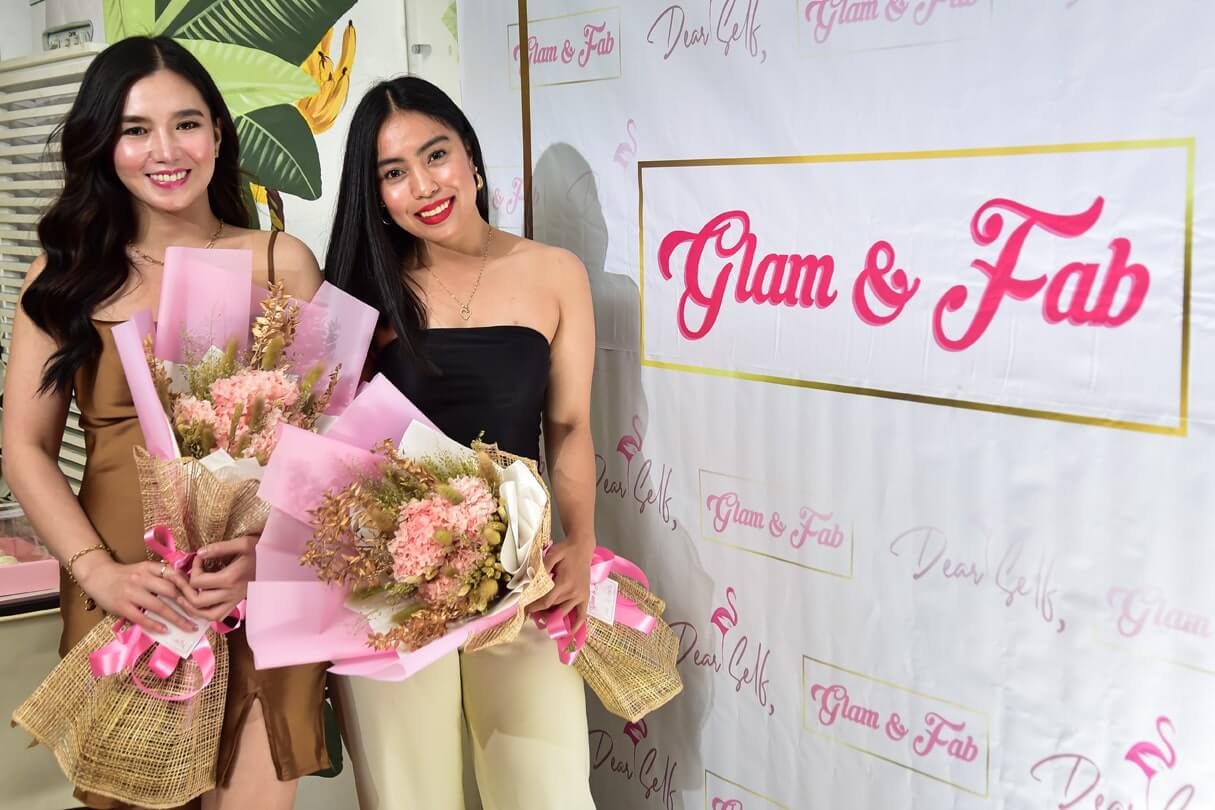 With the combined efforts and dedicated involvement of each family member, Glam and Fab and Dear Self Aesthetic and Wellness Center welcome their 11th branch along Congressional, Quezon City. This is another milestone reached by the company after establishing 10 different branches in different areas of the metro: Glam and Fab Fairview, Glam and Fab Caloocan, Glam and Fab Cubao, Glam and Fab Pasig, Glam and Fab Tacloban, Dear Self Manila, Dear Self Makati, Dear Self Camarin, Dear Self Cavite and Dear Self Taguig.
"With the coming of our 11th branch this month, we are beyond grateful to welcome the new members of our family and the vision that soars beyond self-care and self-love."

Glam and Fab COO and Dear Self Aesthetics CEO, Ms. Krystal Tecson-Garalde
This was part of the message of the Glam and Fab COO and Dear Self Aesthetics CEO, Ms. Krystal Tecson-Garalde when she delivered her speech during their company's third-year anniversary celebration and thanksgiving last May 10, 2022, at the Pandan Asian Café, Tomas Morato, Quezon City.
The budding aesthetic and wellness-oriented company commit to offering budget-friendly and result-oriented services utilizing top-caliber and tech-advanced machines.
"It was also not too long ago when we just eyed for giving quality and healthy aesthetic services which do not compromise prices, and now we are tapping best enhancement surgeons in the country," Ms. Tecson-Garalde shared.
In addition, the company mainly offers advanced facial treatment, slimming and laser treatments, and high-standard drip options that are proven to be effective for diverse clients.
Starting the Business and Pandemic Challenges
Ms. Tescon-Garalde also shared about their company's objective when they started building their dream business and how they endured the business challenges brought by the pandemic.
"It was not too long ago when all we wanted was to make a living for our immediate family members and now with a grateful heart we are extending help to our friends and over a hundred employees whom we also consider family – the very reason we surpassed the hardship of the pandemic is they have loyally stayed with us during our lowest time," Ms. Tescon-Garalde mentioned.
A known aesthetic clinic inspired husband and wife, Ms. Krystal Tecson-Garalde and Mr. Dennis Garalde, to build the business, risking their family's savings and regular full-time jobs.
With the right mix of involved people, business strategies, and positive minds to achieve a common goal, they were able to reach success in just three years, despite the challenges brought by the pandemic.
Mr. Dennis Garalde, the CEO of Glam and Fab stressed the importance of working hard as one to accomplish success. He said that family members and employees work hard every day to achieve what they have accomplished.
"Maybe yung three years na time maikli lang for everyone, pero sa kanila it was like 10 years. Kasi kung nag-open ka ng 2019 and the rest of the years were pandemic, medyo mahirap para sa kanila to survive, but they are here right now, celebrating the third anniversary with more future plans for the business and for their clients," Mr. Ric Abasola said, the company's Marketing and Business Consultant.
The Big Event
The 3rd year anniversary celebration and thanksgiving were attended by the company's Board of Directors, family members, and invited guests including friends from the digital media (Blogger, Vloggers, Media Outlets, Influencers, and Content Creators).
Another highlight of the night is the first-ever contract signing event with their newest brand ambassadors who will be the company's face in the next coming months.
Showtime dancers, Ms. Neri 'BoomBoom Neri' Lopera and Ms. Grace Abina graced the event. The two signed a contract with Glam and Fab and Dear Self Aesthetic and Wellness Center as their exclusive aesthetic and wellness provider.
"The fact that we are all here, to celebrate Glam and Fab's 3rd anniversary and to sign our new brand ambassadors and the fact that we already have 10 branches and we are building some more, these alone are worth celebrating," Mr. Allan Garalde, COO of Glam and Fab mentioned as he welcomed everyone in the event.
The new brand ambassadors shared their memorable experiences with the brand's services and their ultimate transformation after months of undergoing various treatments.
"Sobrang blessing and binigay samin ng Glam and Fab. Sobrang taba ko before, laging sinasabi ni ate Vice, girl antaba mo! Pero dahil sa Glam and Fab, naachieve ko ulit yung ganitong body and napansin po ito ng Showtime family ko," BoomBoom Neri bubbly said when she was asked to share her experience.
On the other hand, Ms. Grace Abina shared her frustrations before she started doing treatments with Glam and Fab and her gratitude to the company. "Ang hirap mag maintain ng body dahil ang daming expectations, that's why I want to thank Glam and Fab for bringing back my confidence."
Questions from the digital media friends were also accommodated and answered by the new brand ambassadors and the founders while having dinner.
Mr. Christian Tecson, the COO of Dear Self Aesthetic ended the event by giving a few tips on how to be successful in any endeavor. "The key to surviving is the following: first of all, pray hard, trust our Father God Jehovah; second, believing in ourselves that we can survive; third is a positive outlook in life; fourth, family support and lastly believing and practicing the idea of the turning table, convert negative things to positive things. To my family, hindi natin to makakayanan kung hindi tayo solid."
Stay up to date with all things social media follow Glam and Fab Aesthetics and Wellness Center on Instagram, Facebook, and Tiktok.

Prepare for Summer with these essentials from SNAILWHITE
Stock up on your summer skincare essentials with 35% off SNAILWHITE on Shopee Beauty!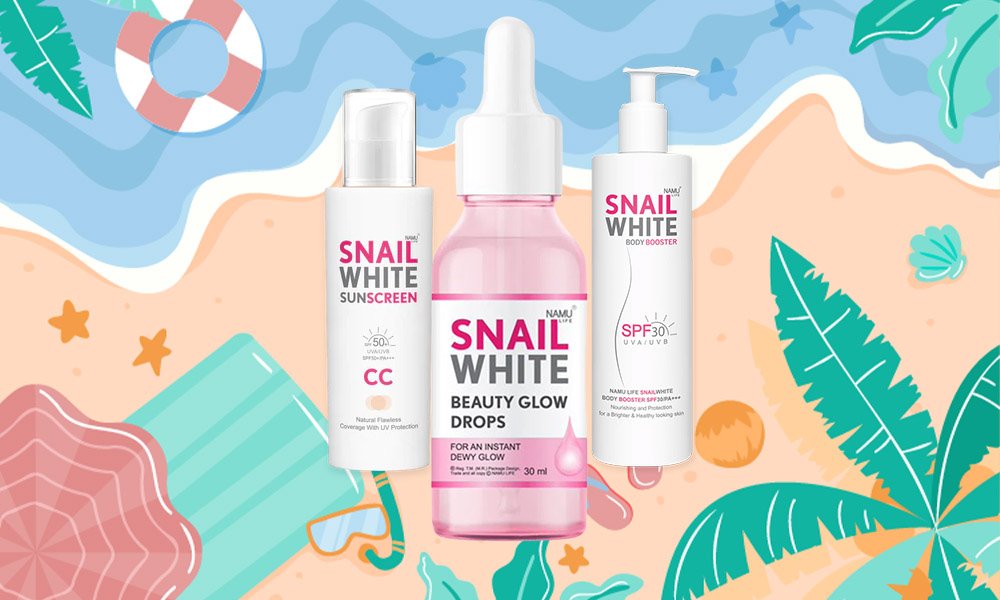 We've all experienced the never-ending cycle of trying out new things just to discover that they aren't precisely what we were looking for. Finding goods that genuinely work can be difficult since we're caught between wasting money on items we merely use because they're already there and replacing them with something that will better serve our skin in the long term.
Fortunately, we've discovered economical skincare products in the Philippines that demonstrate how to get the most bang for our cash. Check out our top skincare products from SNAILWHITE, expertly designed to keep Asian skin healthy, glowing, and beautiful. Not only that, it will let you stay glowing and protected from UV rays all summer.
1. SNAILWHITE Sunscreen CC Cream SPF50+/PA+++ 50mL:
Uniquely designed for daily use, it's an ultra-lightweight CC cream that provides natural coverage and sun protection.
A combination of sunscreen and CC cream is one of the things I've always wanted to own and wear. It's a wonderful combo, especially for people who have hyperpigmentation, or dark spots. Sunscreens and sunblocks are essential because they filter the UV rays from the sun, which are responsible for 90% of skin aging.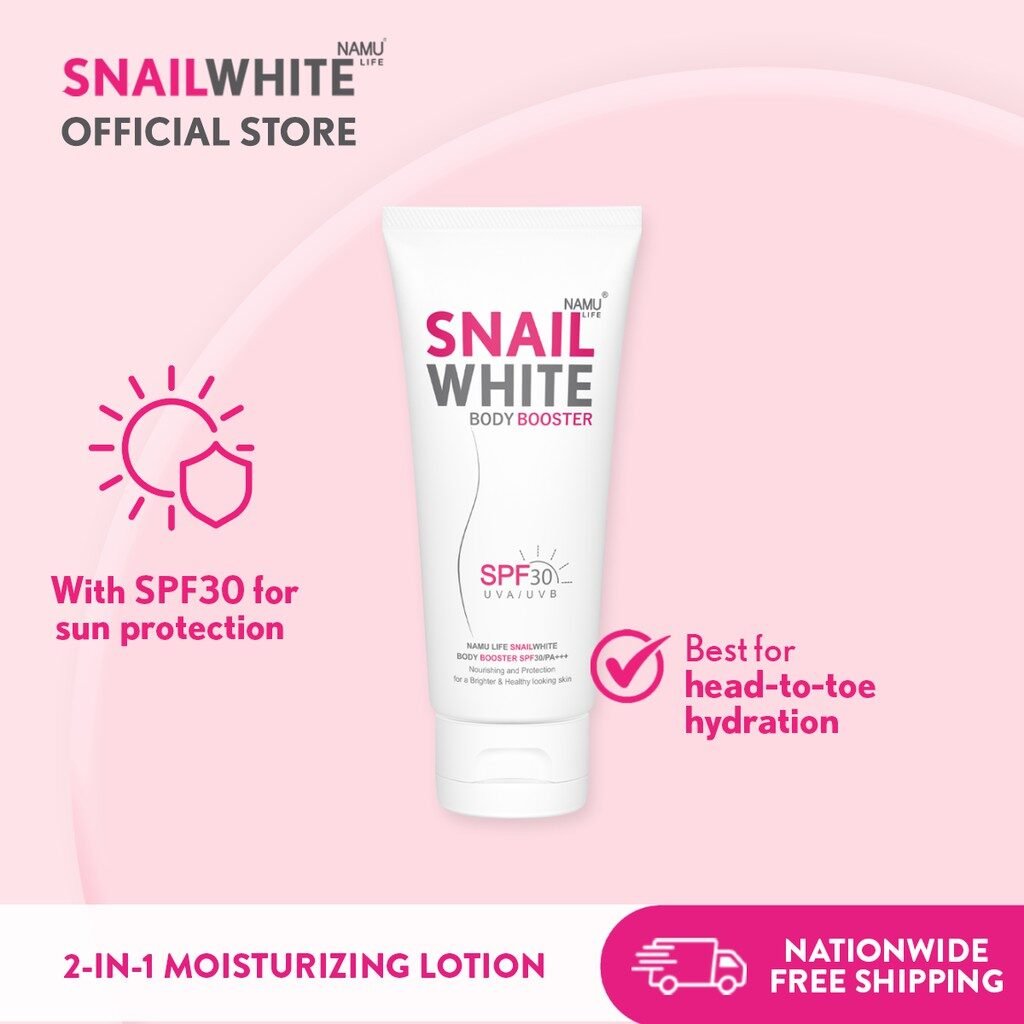 When it comes to makeup, we want something light but still pigmented and concealing. The CC creams are ideal for this. Though it doesn't provide full coverage, it does enough color correction to leave your skin looking perfect and dewy.
The SNAILWHITE Sunscreen CC Cream offers both benefits. We love the CC cream part of this product as it has color-correcting and adjusting technology. As a result, you can save time by choosing the proper shade because one will suffice.
2. SNAILWHITE Body Booster SPF30/PA+++ 50mL & 350mL
The SNAILWHITE Body Booster SPF30/PA+++ is a moisturizing body lotion for everyday use that leaves an instant glowy finish with added sun protection. It comes in two sizes: 50ML and 350ML whichever suits your needs.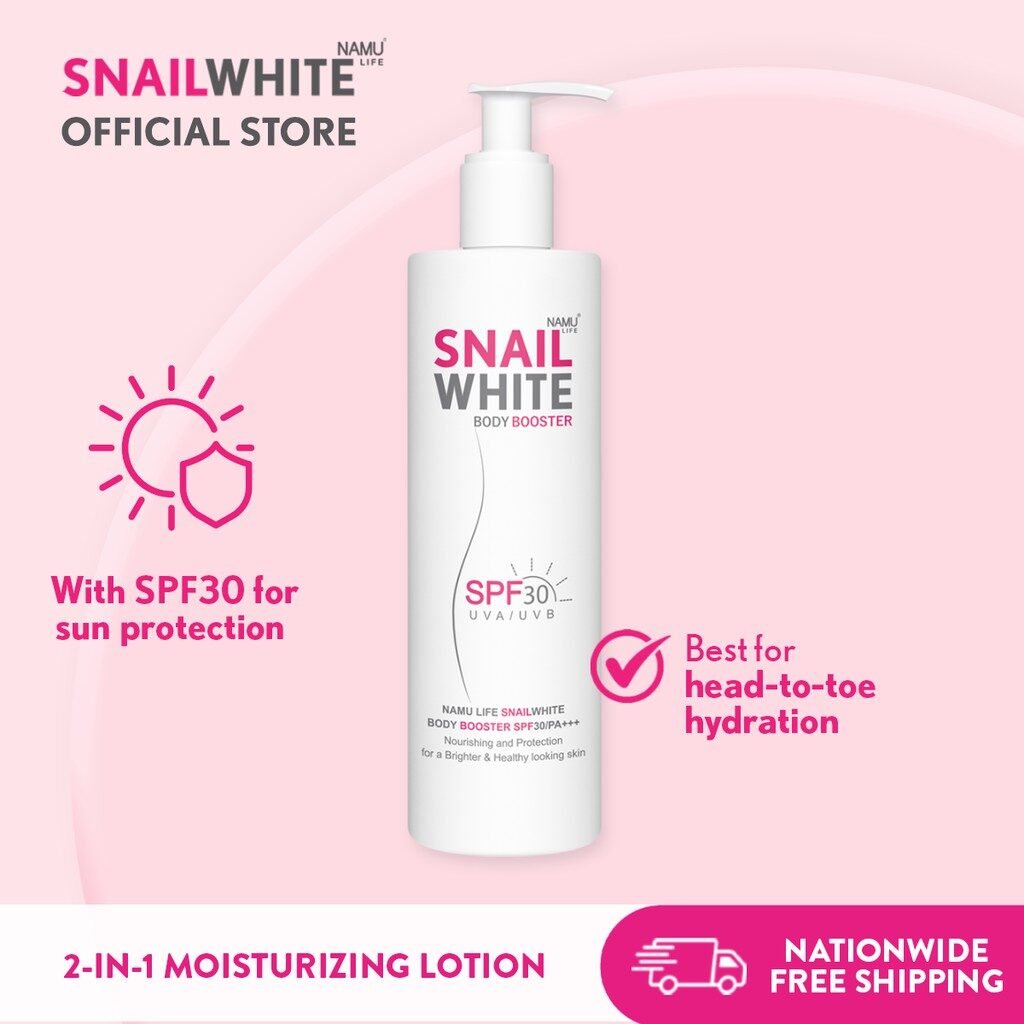 Considering your body needs sun protection, Snailwhite created the Body Booster, a sunscreen-infused lotion with all of their best-selling products' brightening, firming, and hydrating properties. It moisturizes and protects your skin from UV damage in one easy step.
It's made with Snail Potion collagen and antioxidants like astaxanthin and ceramide. This substance aids in the restoration of dull, damaged skin. It helps you attain a more youthful appearance by increasing skin cell turnover. With SPF30/PA+++, it protects against both UVA and UVB radiation. It comes in
3. SNAILWHITE Beauty Glow Drops
With just three drops of SNAIL WHITE BEAUTY GLOW DROPS, luxurious facial oil that instantly revitalizes and lights dull skin for a glass-skin complexion that looks beautiful on its own or as a radiant, dewy basis for a "no-makeup makeup" appearance, you may get a dazzling, dewy glow.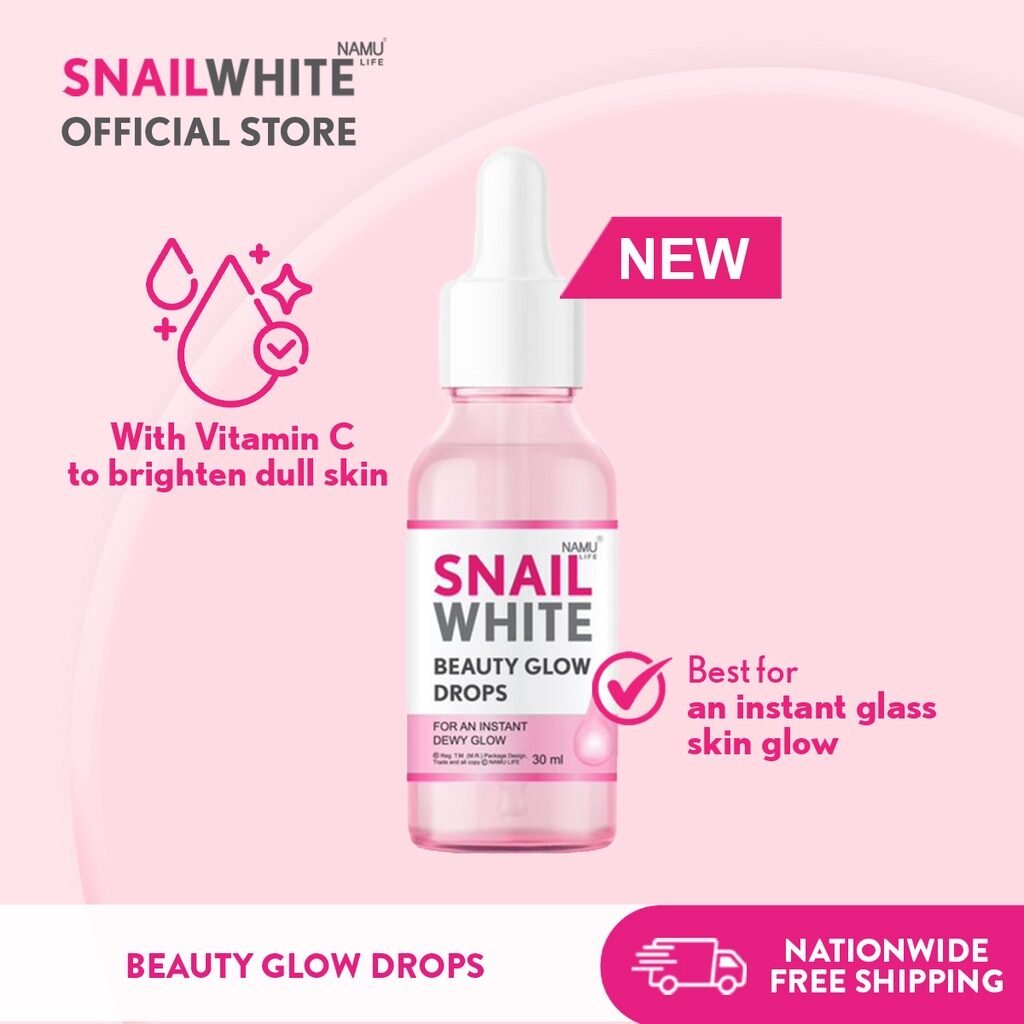 The Beauty Glow combines top-notch skin-care components into a single product. Snail Potion, Vitamin C, and Hyaluronic Acid, all of these combined brightens, hydrates, and plumps dull skin.
Nature's SuperOils, which include almond oil, grapeseed oil, and chia seed oil, are also available. These oils protect the skin from pollutants while delaying outward indications of premature aging such as fine lines and wrinkles.
We love this light facial oil because it leaves no greasy residue behind while hydrating your skin. It's made with a powerful antioxidant combination.
There's a reason it's called a "routine." You must commit to your regimen by following it on a regular and consistent basis if you want to see actual benefits. As a result, before implementing a routine, it's critical to assess your lifestyle too. Fortunately, getting started with a basic regimen is pretty simple, as it usually only takes around five minutes in the morning and evening. With the three basic skincare products we've shared with you, it's a pretty good start to having healthy glowing skin. 
We've got great news for you!
Your skin deserves perfect protection this summer with SNAILWHITE! Get up to up to 35% off only on Shopee Beauty this April 13! From skin care to makeup, Shopee Beauty has all your needs! Enjoy the most exclusive deals up to 90% off, new launches, exciting offers from your most-loved brands, and free shipping with a minimum spend of ₱499!