Netflix has released the first official trailer for its upcoming live-action Cowboy Bebop series starring John Cho, Danielle Pineda, and Mustafa Shakir, following the release of the "The Lost Session" teaser last week. The trailer was released shortly after a live YouTube countdown event.
Spike Spiegel (Cho) stands in front of Bebop's rising hangar doors, looking out over a futuristic cityscape with his personal spacecraft, the Swordfish II, visible in the background. The scene cuts to a shot of the asteroid colony of New Tijuana, intercut with Spike discussing his new line of work as a bounty hunter with his partner Jet with his old acquaintance Ana (Tamara Tunie) (Shakir). Spike tells Ana that if she ever needs to find him, he now goes by the name Spike Spiegel, implying that "Spike Spiegel" is merely an alias he adopted to conceal his identity after faking his own death and leaving the Red Dragon Syndicate, unlike in the original series.
As the series' theme song "Tank" begins to ramp up, Jet is seen piloting the Bebop towards an Astral Gate, amusingly banging shut one of the ship's shutter windows. From there, fans of the original Bebop anime will recognize a lot of the territory: Spike and Jet are seen fighting the Teddy Bomber, with monochrome flashbacks of Spike and his lover Julia (Elena Satine). Faye (Pineda) appears in a darkened ship corridor wielding a rifle before cutting away to a scene of the trio at dinner, with Faye suggesting that they form a team. Spike fights Vicious (Alex Hassell) in a cathedral, we see a spacecraft soaring through space and Cho's smooth delivery of "depends on who you ask" before soaring over a dock at night aboard the Swordfish II.
In terms of look and setup, the trailer looks very different from the original anime series, with a stylized approach to the source material reminiscent of the Wachowskis' Speed Racer or Scott Pilgrim vs. The World.
It's unclear how much of the original 26-episode anime Netflix's Cowboy Bebop will be covered in its first 10-episode season, or whether Ed, the genius child hacker and fan-favorite character from the original series, will appear this season, though their presence was seemingly hinted at in a teaser video posted on Twitter in the lead up to the release of "The Lost Season" teaser.
On November 19, Netflix will release Cowboy Bebop.

Snapdragon is now a standalone product brand
The company will also unveil Snapdragon 8 Gen1 on its tech summit on Nov. 30.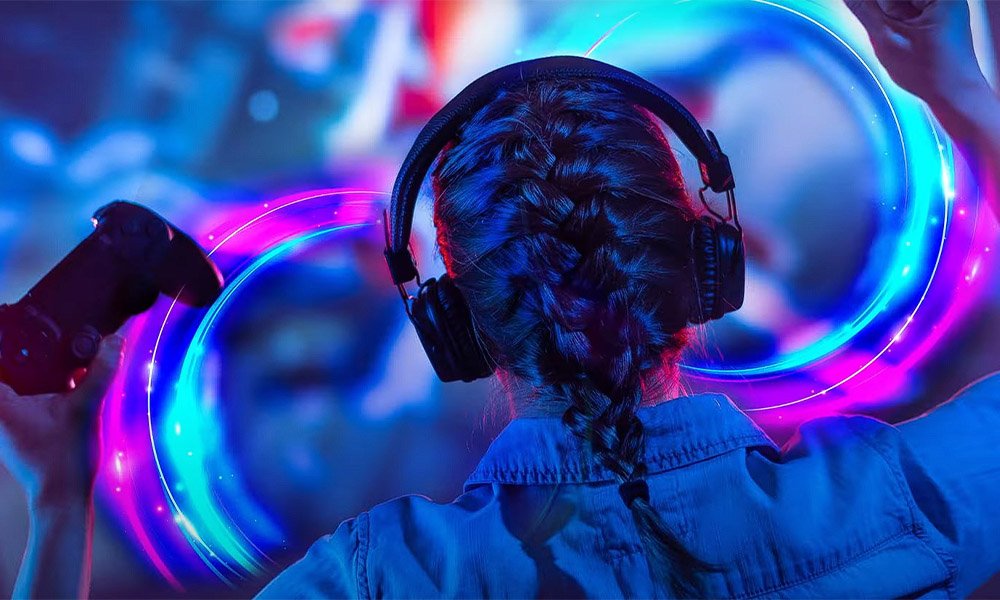 Qualcomm is said to be changing the name of their next flagship Snapdragon 8-series processor. However, the firm said on Monday that it is making even more significant changes to the popular mobile chipset brand.
Qualcomm is hosting its next Snapdragon Tech Summit next week, but in the meantime, the company has announced that its Snapdragon division will be a "standalone product brand with specific ties to the Qualcomm brand where appropriate," adding, "We're giving Snapdragon room for continued recognition and relevance with current fans, as well as for discovery and resonance with new fans."
Thankfully, the suffix "5G" will be phased out of mobile platform names in the future, as 5G has become pervasive enough to no longer be necessary. Qualcomm has already stated that it will exclusively release 5G-capable mobile platforms from now on, so there's no need to state the obvious.
Qualcomm also published a new marketing video to coincide with the event, marking the start of a "new era" for the brand. Apart from a few enigmatic references to the number 8, it doesn't give much information. Previous Qualcomm trailers ended with a depiction of a processor chip accompanied by the SoC's official name. The image of a mobile processor, on the other hand, is merely branded with the number 8 in this case.
It appears to back up previous reports that the Snapdragon 898 might be renamed. Qualcomm is considering dubbing the new SoC "Snapdragon 8 Gen1," according to leaker Ice Universe.
The rumored name change appeared to be Qualcomm's approach of getting around the 8-series naming scheme at the time. The following entry was rumored to be called Snapdragon 898, implying that its successor could not be named after a three-digit number beginning with 8 and having a greater value.
The name "Snapdragon 8 Gen1" was not finalized yet, according to Ice Universe, but it was the "naming logic" Qualcomm was exploring for the move. With the news of Qualcomm's mobile chipset becoming an independent brand and beginning a new era, some tech aficionados were also perplexed as to why Qualcomm would call the next chipset "Gen1." Now, calling the rumored Snapdragon 898 a first-generation product makes more sense.
Qualcomm's next Snapdragon Tech Summit will take place on Tuesday, Nov. 30. The Snapdragon 888's successor is likely to be announced during the keynote talk at these events.
This is the Sony Xperia PRO-I official product video
THE camera with a huge 2.4µm-sized pixel.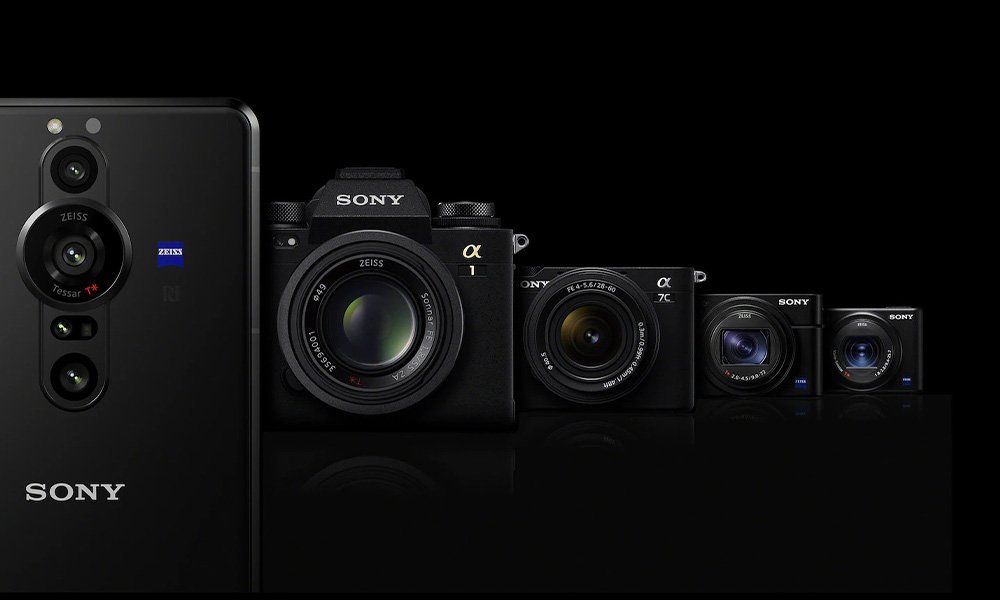 Sony has released a new Xperia Pro smartphone. The Xperia Pro-I is the first phone outside of Japan to feature a 1.0-inch camera sensor with phase-detect focusing.
A huge 20MP 1″-type stacked-CMOS Exmor RS photography sensor with built-in DRAM is featured on the new Sony Xperia Pro-I. Although only around 60% of the imaging area is used (resulting in a 12MP image), this is still a huge sensor for a smartphone. With 90 percent field coverage, the main camera has a 24mm equivalent focal length and 315 PDAF focusing points.
A 16mm equiv. F2.2 ultra-wide camera with a 1/2.5″ sensor and a 50mm equiv. F2.4 telephoto camera with a 1/2.9″ sensor round out the photography gear. All three cameras are built for quickness and include real-time autofocus tracking. The main camera can shoot at 20 frames per second and do 60 AF/AE calculations each second, while the ultra-wide and telephoto cameras can only shoot at 10 frames per second.
Sony is asking a premium once again, as is customary. The Xperia Pro-I will cost $1,800 in the United States. According to Sony, you're getting a flagship phone and a point-and-shoot camera in one device for less money.
Leave a comment below after watching the video to let us know what you think.
GTA Remastered Trilogy criticized after new trailer
Is it worth it?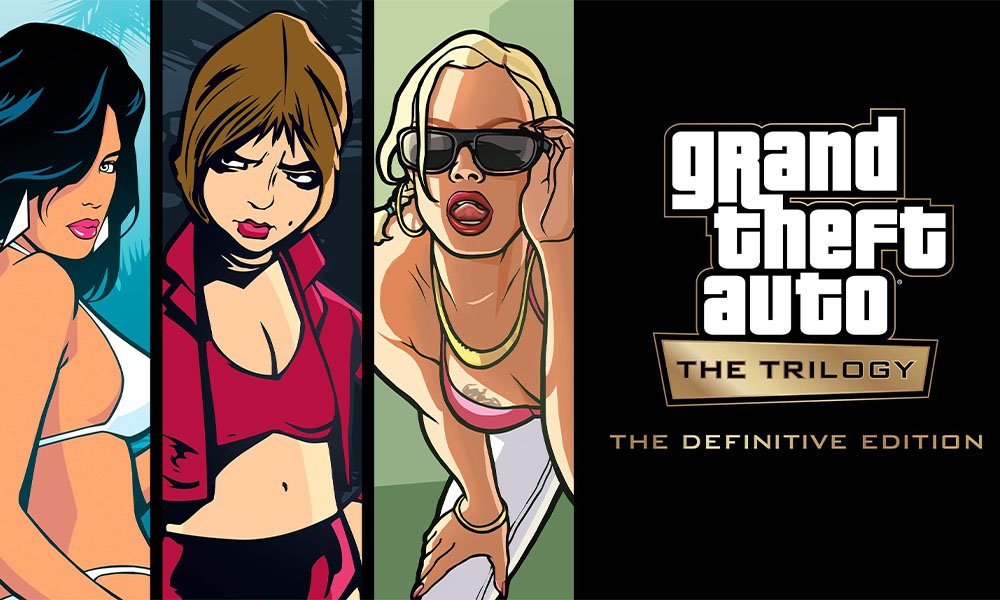 Fans have been waiting for Grand Theft Auto's trailer and the Rockstar Games has finally launched the first complete trailer for Grand Theft Auto: The Trilogy – The Definite Edition with enhanced current-generation visuals and other "big" upgrades.
The long-rumored GTA remastered trilogy was actually announced earlier this month and fans were promised the three PS2-era sandbox games – Grand Theft Auto 3, Grand Theft Auto: Vice City, and Grand Theft Auto: San Andreas- all three would be featuring graphical improvements and even gameplay enhancements for modern standards. Additionally to all this, the compilation game will be available on both current generation and last generation platforms.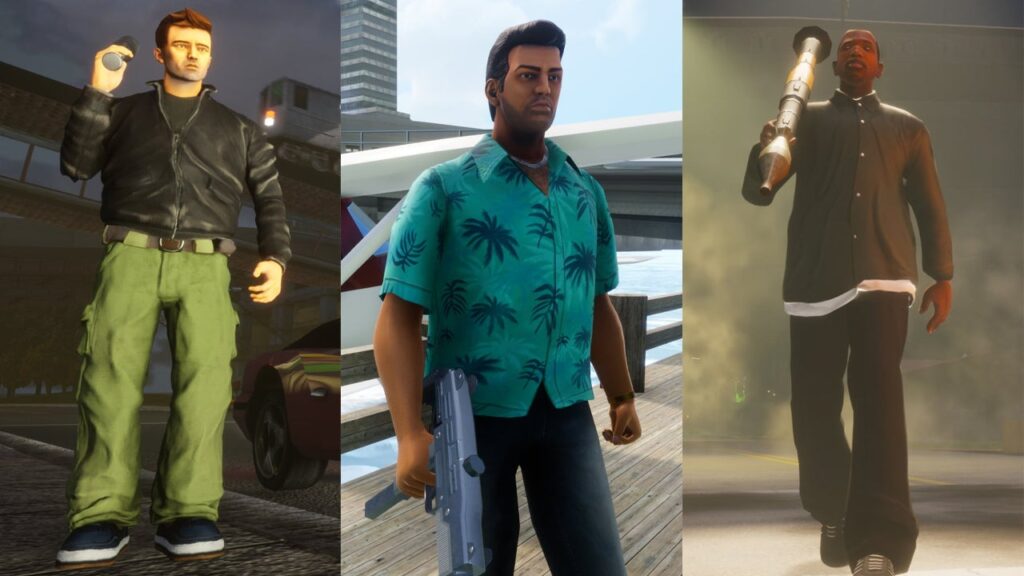 However, some fans are exhibiting distaste for the remaster's visual design and are criticizing that the graphics are too "cartoonish" or "unreal".
Despite the fact that no footage or photos were officially released until today, various leaks suggested that the collection will meet the requirements of the rumored big graphical overhauls.
The PC requirements for the new game appeared to be higher than expected, perhaps validating rumors that the game would have enhanced graphics. The GTA remastered trilogy system specifications were confirmed to be higher than Grand Theft Auto 5, requiring at least 2 GB of video RAM and featuring new high-resolution textures, larger draw distances, new lighting, and modern controls.
Despite this, its graphics were said to be virtually the same as they were in the 2000s, with only minor improvements – which some fans say is incorrect.