Fans have been waiting for Grand Theft Auto's trailer and the Rockstar Games has finally launched the first complete trailer for Grand Theft Auto: The Trilogy – The Definite Edition with enhanced current-generation visuals and other "big" upgrades.
The long-rumored GTA remastered trilogy was actually announced earlier this month and fans were promised the three PS2-era sandbox games – Grand Theft Auto 3, Grand Theft Auto: Vice City, and Grand Theft Auto: San Andreas- all three would be featuring graphical improvements and even gameplay enhancements for modern standards. Additionally to all this, the compilation game will be available on both current generation and last generation platforms.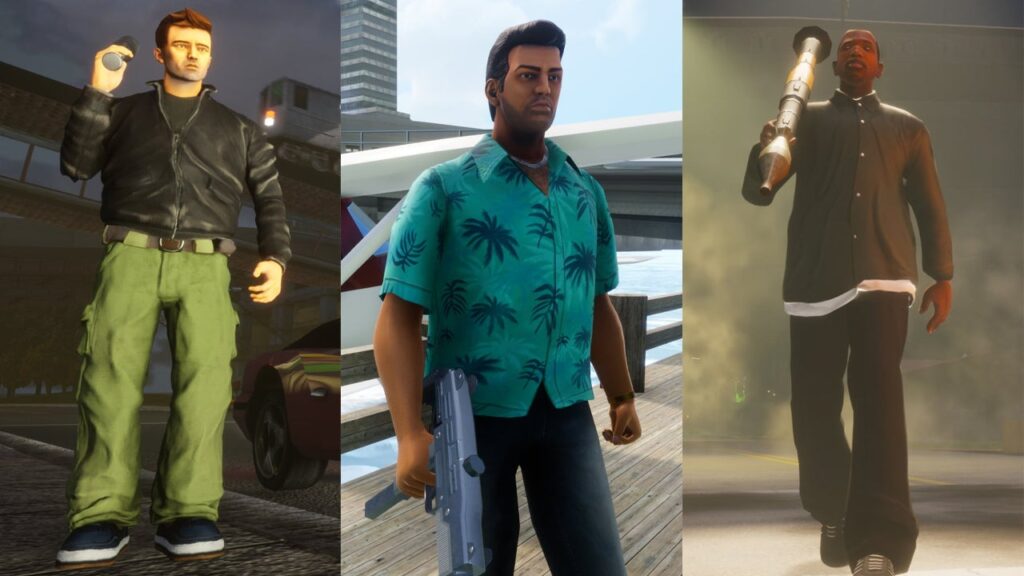 However, some fans are exhibiting distaste for the remaster's visual design and are criticizing that the graphics are too "cartoonish" or "unreal".
Despite the fact that no footage or photos were officially released until today, various leaks suggested that the collection will meet the requirements of the rumored big graphical overhauls.
The PC requirements for the new game appeared to be higher than expected, perhaps validating rumors that the game would have enhanced graphics. The GTA remastered trilogy system specifications were confirmed to be higher than Grand Theft Auto 5, requiring at least 2 GB of video RAM and featuring new high-resolution textures, larger draw distances, new lighting, and modern controls.
Despite this, its graphics were said to be virtually the same as they were in the 2000s, with only minor improvements – which some fans say is incorrect.