Anker is making the love month even sweeter with these deals!
Score next-generation wireless earbuds up to 40% off!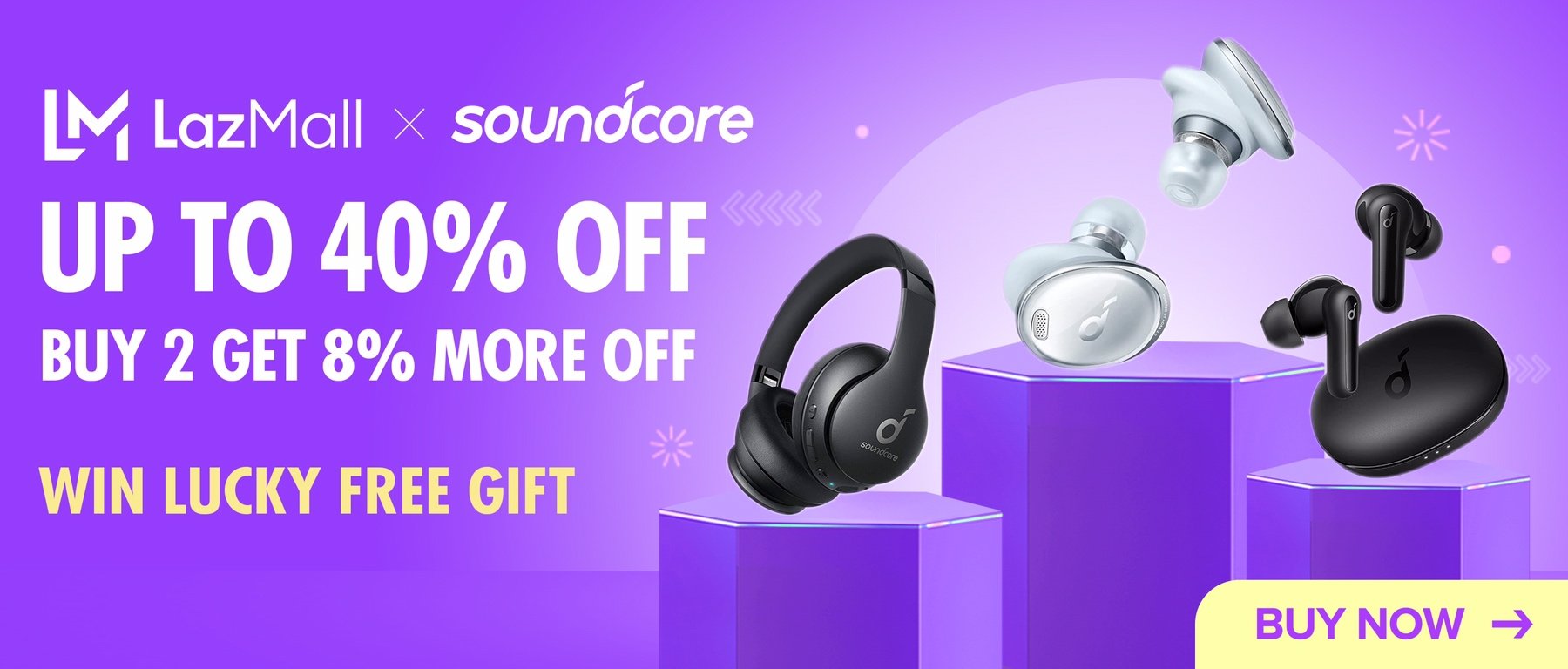 Soundcore, Anker Innovations' premium audio brand, today announced its latest deals and promos for the Lazada Sulit Sweldo Sale, giving fans more reasons to celebrate Love Month.
Starting today until February 17, fans can grab Soundcore's most popular earbuds, the Liberty 3 Pro with as much as Php 2,000 price cut. The hi-res sound certified Life 2 Neo is also discounted at Php 1,499 down from Php 1,999 while the Life P2 Mini which offers a powerful sound experience is now priced at Php 899 from its original price of Php 1,399.
On top of these sulit deals — Soundcore is also giving away free gifts to lucky customers! Five winners will be selected and each will win either an Anker charger, cable, or earbuds. The random winners will be selected from those who will purchase any Soundcore products during the Lazada Sweldo Sulit Sale and will leave reviews on its official Lazada store.
The premium sound made accessible with Liberty 3 Pro

The latest true wireless model in Soundcore's flagship Liberty lineup, the Liberty 3 Pro features HeadID ANC that automatically monitors outside ambient noise levels in real-time as well as in-ear pressure to tailor noise cancellation to match the user's situation. Combining an immersive sound experience with touch control, the Liberty 3 Pro earbuds utilize an upgraded dual-driver configuration – the latest Astria Coaxial Acoustic Architecture 2.0 (ACAA) and Fusion Comfort technology in a compact and stylish form factor. Developed with 20 Grammy-winning audio producers to achieve the best sounding TWS earbuds Anker ever made, the Liberty 3 Pro boasts a significant breakthrough in sound quality, reproducing dynamic audio, no matter the genre with powerful bass and crisp treble.
Enjoy certified hi-res sound with Life 2 Neo

Life 2 Neo delivers sound up to 40 kHz for the richest listening experience. It has been certified with the Hi-res logo to show it is capable of producing the most accurate reproduction of what the artist and producer intended. It also offers 60-hour playtime thanks to a low-energy consumption Bluetooth chipset with Anker's world-renowned power management technology. The Life 2 Neo boasts a foldable design which makes it easy to store and transport.
Go big in the bass with Life P2 Mini

It might come in a small package, weighing just 0.16oz which is 10% lighter than standard earbuds, but the Life P2 Mini true wireless earbuds have oversized triple-layer 10mm drivers to fuel powerful sound with 50% more bass for a mesmerizing listening experience. It features 3 sound modes: Soundcore Signature, the default EQ, delivers a well-balanced sound profile that's ideal for most genres, Bass Booster instantly enhances the low end of bass-heavy music, while Podcast mode puts the focus on mids for clearer voices. Its built-in microphones are equipped with an AI algorithm to enhance voice pick-up and ensure you're heard clearly by the other end.
To know more about the complete line-up of discounts and other deals, check out the Soundcore Global Official Store on Lazada.

Razer launches Strider and Gloiathus Chroma 3XL gaming mouse mats
New ultra-large size gaming mouse mats for gamers!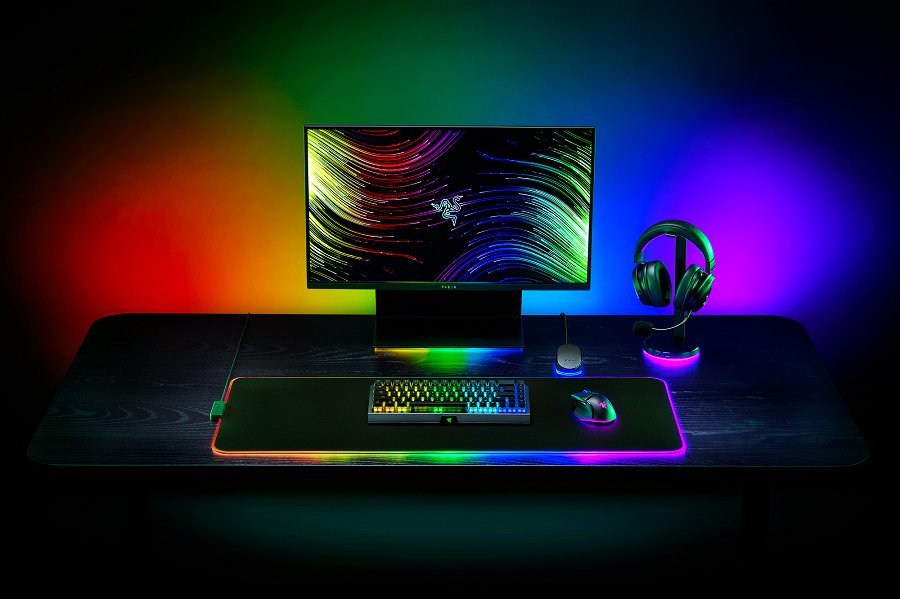 Razer, the leading global lifestyle brand for gamers, announced two new ultra-large size gaming mouse mats: the Razer Strider Chroma, and the Razer Goliathus Chroma 3XL. The Razer Strider Chroma is the world's first hybrid gaming mouse mat with Razer Chroma RGB in an extended size. The Razer Goliathus Chroma 3XL is a soft gaming mouse mat with Razer Chroma RGB in an ultra-large 3XL size.
Razer Strider Chroma: Outshine All Others
Being a hybrid soft/hard mat, the Razer Strider Chroma offers the smooth, even glide of a hard surface, allowing for agile movement that is just as precise. Measuring 900mm x 370mm with a thickness of 4mm, the large extended mat provides ample space for your keyboard and mouse. With an anti-slip base, the grippy underside is reinforced with a grooved pattern to truly anchor it to a desk. The Strider Chroma is also warp-and-water-resistant for greater durability to maintain a flat surface for consistent control, and protected against any accidental spills.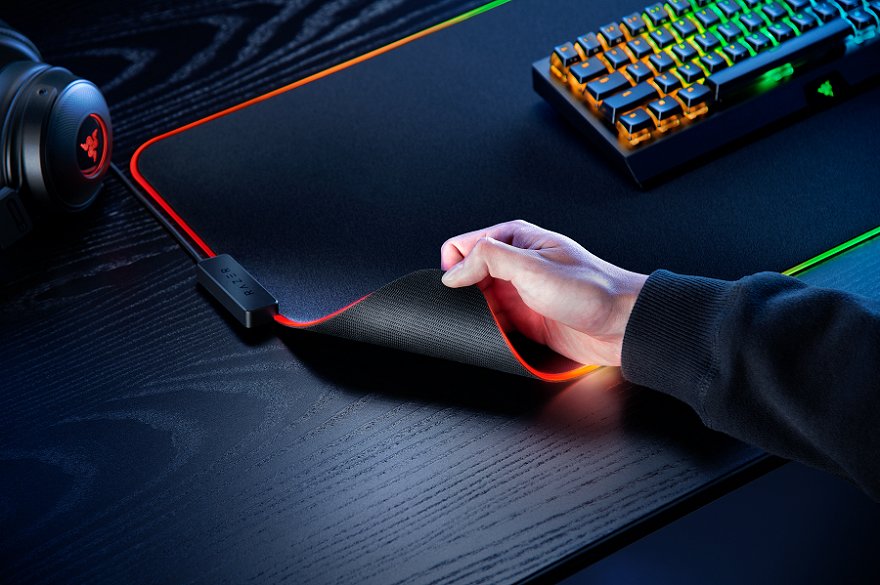 The Razer Strider Chroma is the world's first hybrid gaming mouse mat with multi-lighting zones, boasting 19 customizable lighting zones for unrivaled personalization. Powered by Razer Chroma™ RGB, this allows for maximum RGB illumination with over 16.8 million colors and countless lighting effects, with the ability to dynamically react with over 200 Chroma-integrated games.
Razer Goliathus Chroma 3XL: Let There Be Light
For gamers who want an even larger mat, the Razer Goliathus Chroma 3XL measures a massive 1200mm x 550mm with a thickness of 3.5mm. Razer's best-selling soft gaming mouse mat line now comes in this ultra-large size, allowing the Goliathus Chroma 3XL to cover entire desks, perfect for those who use lower DPI or like to have more mouse mat areas to maneuver.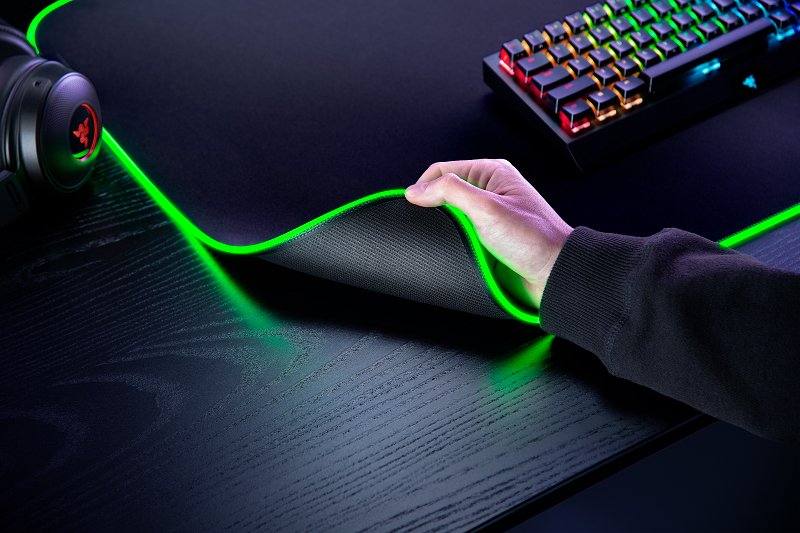 With a micro-textured cloth surface, every mouse movement is translated into exact cursor movement for ultimate precision, allowing gamers to achieve that deadly balance of speed and control. Optimized for all sensitivity settings and sensors, the Razer Goliathus Chroma 3XL delivers total tracking responsiveness for reliable in-game control whether you're using a laser or optical sensor. Equipped with a non-slip rubber base, the mat stays firmly in place, even during the most intense games.
Powered by Razer Chroma RGB, with 16.8 million colors, countless patterns, and dynamic in-game lighting effects, gamers can experience full RGB customization and deeper immersion with the world's largest lighting ecosystem for gaming devices.
This is available at www.razer.com, Shopee, Lazada, or through its authorized sellers.
oma 3XL is priced at Php 6,990.00.
Show up, be heard and stay connected with Logitech headset
Logitech gears that make a difference.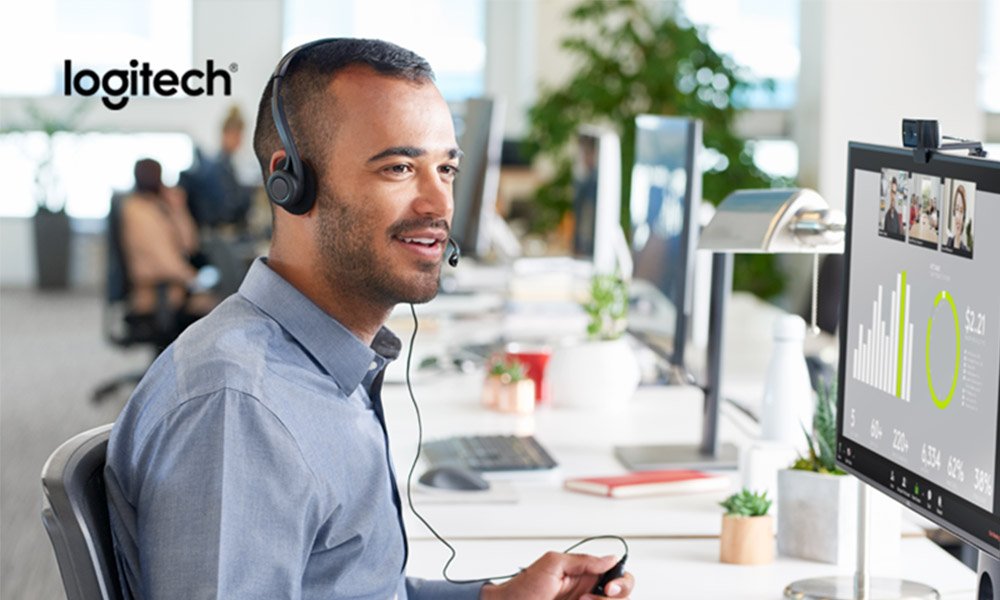 As we continue to evolve into hybrid working and learning, virtual meetings have become part of our lives. Even online parties and reunions with family and friends are now a regular occurrence.
Having reliable headsets and webcams is now essential to ensure that when we show up for virtual gatherings and collaborations, everyone can see and hear us clearly.
Logitech headset accessories can boost our presence in the online space with high-quality, innovative microphones and cameras that help minimize distractions and background noise.
Logitech gears that make a difference
Headsets with premium quality microphones are crucial at any online meeting – whether discussing projects for school, consulting with officemates, or catching up with loved ones, a mic that delivers crisp audio sound makes a difference.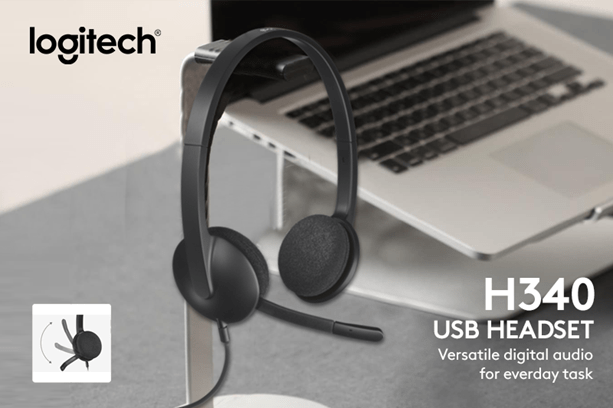 The Logitech H340 USB Computer Headset could be your go-to headset. Its simple plug-and-play USB-A connection is very reliable. You can get up and stretch with the 180cm long cable, and its adjustable headband is comfortable. The noise-canceling microphone brings crisp digital audio for calls.
The Logitech H111 Stereo Headset is a 3.5mm multi-device headset that is excellent for work, school, and catch-up chats over voice calls, Skype, webinars, and more. You won't miss any part of the conversation even as you move around with its long 235cm cable.
You can mute calls or adjust the volume accordingly with the in-line controls of the H151 Stereo Headset.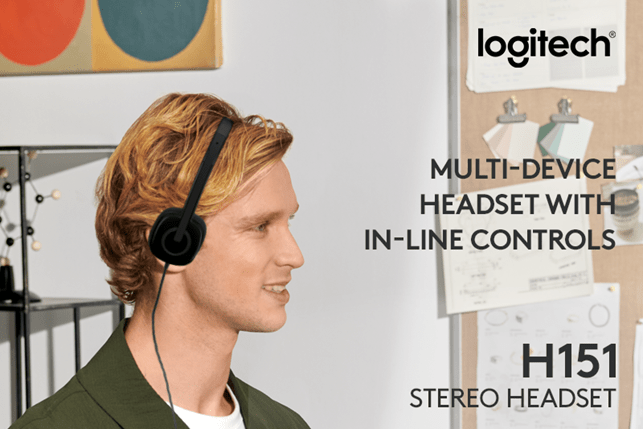 The Logitech H370 USB Computer Headset gives you more space to move about while staying connected with its 240-cm cable. It is most suited for lengthy business meetings, hanging out with classmates while collaborating on a project, or spending hours online with loved ones. It has a noise-canceling mic, in-line controls, and an adjustable headband.
See each other clearly
Do you have a coffee date with old friends who now live in different time zones? Or an online job interview? Or a thesis presentation at school? Triple check your webcam. Or better yet, get a Logitech webcam to give you confidence that everything will go smoothly.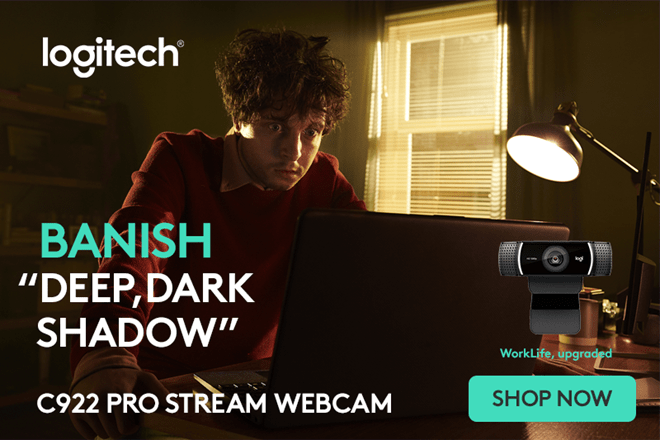 The Logitech C922 PRO HD Stream Webcam is your best partner for serious live streaming. It has options of Full 1080p at 30fps or hyperfast HD 720p at 60 fps. It will not fail you – audio will not drop. Best of all, it will put you in the best light with its glass lens HD autofocus and auto light correction and a 78-degree diagonal field of view. A free three-month premium XSplit license is also included.
The Logitech C920 HD PRO Webcam minimizes distractions and gives you the assurance that you will be clearly seen and heard. It has automatic noise reduction and two built-in microphones for natural stereo audio. It has a Full HD 1080p video for high-quality calling and recording. Its full HD 5-element glass lens and premium autofocus capture high-definition images and provide the automatic light correction.
With the Logitech C505 HD Webcam, you have more streaming options and flexibility. You can move around and still carry conversations up to 3 meters away, thanks to its long-range mic. You also have more options for mounting your webcam with the extra-long 2m USB-A cable.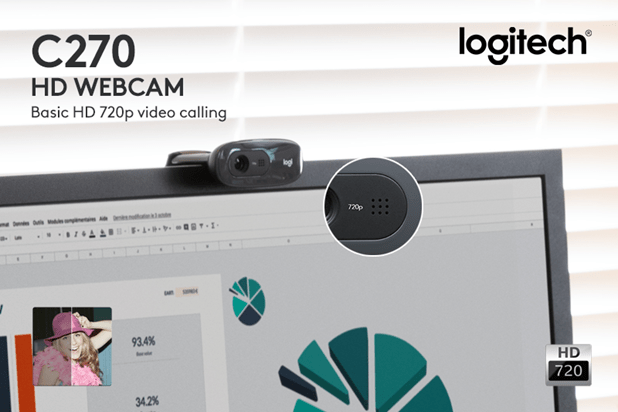 The Logitech C270 HD Webcam gives you widescreen HD video calls. It has a built-in noise-reducing mic that can handle conversations up to 1.5 meters away.
Order online and at local shops
Logitech peripherals are available at the Logitech Flagship Store in Lazada, Logitech Official Store in Shopee, and other partner retail stores nationwide. Logitech products are also available at partner outlets, PC Express, Silicon Valley, DataBlitz, Octagon, Electroworld, Complink, iTech, Techwarez, Gameone, Interpace Computer Systems, GameXtreme, TTI, GameOne, DynaQuest PC, Digi-Serv Solutions, Concept Computer, NUTECH, DFE (Davao Futurebright Enterprises), Villman, PCWorx, Abenson, Digistore, and Greenware.
Visit the Logitech website and official Facebook Page to learn more.
SteelSeries officially introduces Stratus+ for Android
The evolution of mobile gaming optimized for Android.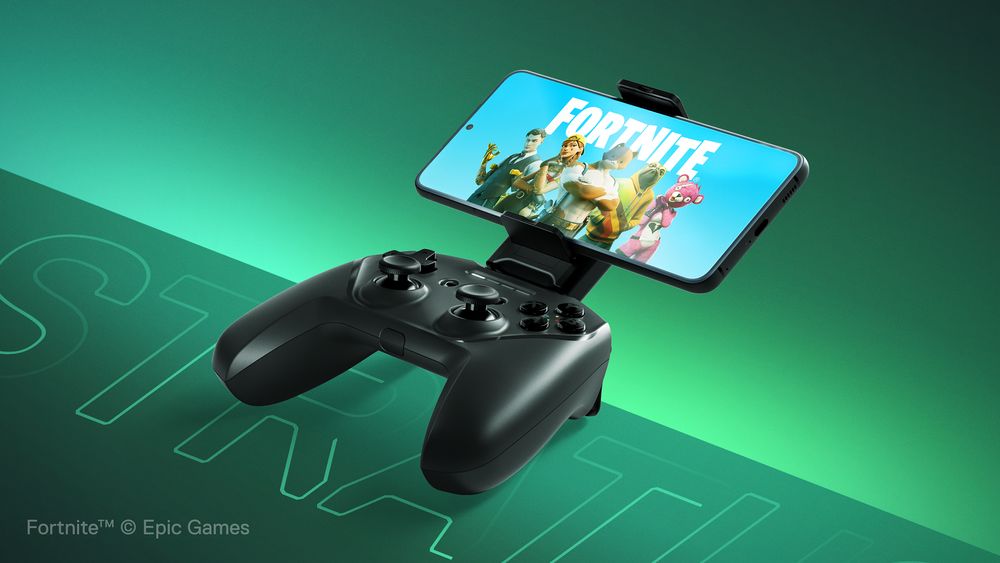 SteelSeries, the worldwide leader in gaming and esports peripherals, today announced the launch of the Stratus+ wireless controller. Delivering a full console experience on a mobile phone, the Stratus+ gives a competitive edge to Android™ and Chromebook gamers anywhere, anytime, and on the go.
The SteelSeries Stratus+ is the easiest and most authentic way to play on the go with an Android device and expands the gaming ecosystem. Players get the perfect combination of precision and comfort to upgrade their mobile gaming experience from standard mobile touchscreen controls.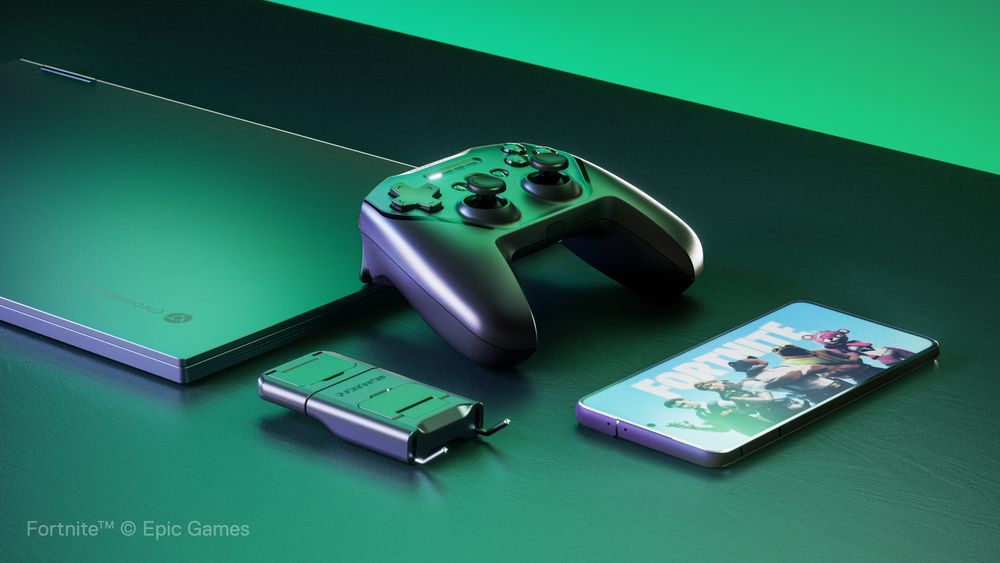 Key Features:
Console Experience​ – Dominate on the go. Mobile gaming never felt so good, as the Stratus+ can easily pair and play Fortnite Mobile and all controller-supported Android games.​
Android + Chromebook Bluetooth LE Connectivity – Built to be the ideal solution for cloud gaming, gamers can seamlessly connect the Stratus+ controller to any Android™ mobile or Chromebook device with Bluetooth LE, or any Windows PC via USB connection.
High-Performance 90-Hour Rechargeable Battery – A built-in lithium-ion battery lasts up to 90 hours, and fast charging delivers 12 hours of gameplay on a mere 15-minute charge.
Slim-Profile Phone Mount – SteelSeries's unique detachable slim phone mount adjusts to fit any Android™ phone quickly and easily for gaming anytime, anywhere.
ALPS Analog Thumbtacks – Designed to give maximum control, the ALPS analog thumbsticks feature clickable L3/R3 buttons for more input options across a wide variety of games. The control effect has been engineered for pinpoint 360° precision, whether carefully aiming or button mashing.
Precision Hall Effect Triggers – New Hall Effect magnetic sensors provide the perfect amount of force for the right feel and a lifetime of precision and consistent smoothness. The new trigger design allows for flawlessly smooth actuation from top to bottom.
The SteelSeries Stratus+ is certified for Chromebook and a recommended controller for GeForce NOW, NVIDIA's open cloud gaming service. With GeForce NOW, gamers can tap into the thriving PC gaming ecosystem by streaming from world-class NVIDIA GPUs across nearly all their devices, including Android and Chromebook. Members on the RTX 3080 plan can stream their favorite PC games at up to 120FPS on PC, Mac, and supported Android devices while staying in full control of the action with the Stratus+.
Available at SteelSeries.com: $59.99 (North America) | €69.99 (EMEA) | $69.99 (APAC)