Home appliance shopping isn't as straightforward as picking out some new decor for your home. You can't just stroll into a store with a cooking range and demand a replacement like you can with a rug or a lamp.
Consider it this way: appliances are more of financial investment. It, like any other major purchase, necessitates careful research and consideration of your lifestyle. To assist you, we've compiled a list of best-selling products that can improve in doing household tasks such as cooking and cleaning with Deerma. Apart from that, you can enjoy up to 75% off at the Deerma official store on Shopee this Shopee 3.15 Consumer Day!
Cleaning made easy
The era of cordless vacuum cleaners is here, and the days of hauling a bulky and inconvenient corded vacuum from outlet to outlet are over. The best cordless vacuums are also adaptable: they can clean a variety of surfaces, from hardwood to thick carpet, and they frequently include useful attachments to assist with household duties. If you had to choose between a big, cumbersome machine that weighs a ton and a little, powerful vacuum that you can carry around with one hand, you'll almost certainly choose the latter.
The Deerma VC80 and EX919 Vacuum Cleaners will prevent you from being agitated every time your vacuum cable catches on your furniture or door frame, allowing you to clean without fuss.
Deerma VC80 Vacuum Cleaner
Deerma VC80 Strong Suction Vacuum Cleaner is the brand's first vacuum cleaner to include a smart interactive panel. It can effectively remove dust thanks to a new generation of brushless motors and high suction power equal to that of four vacuum cleaners. Its dust cup may be readily emptied by pressing a button. Users can clean their homes without having to worry about tangled wires or losing power thanks to the cordless feature and 55-minute battery life.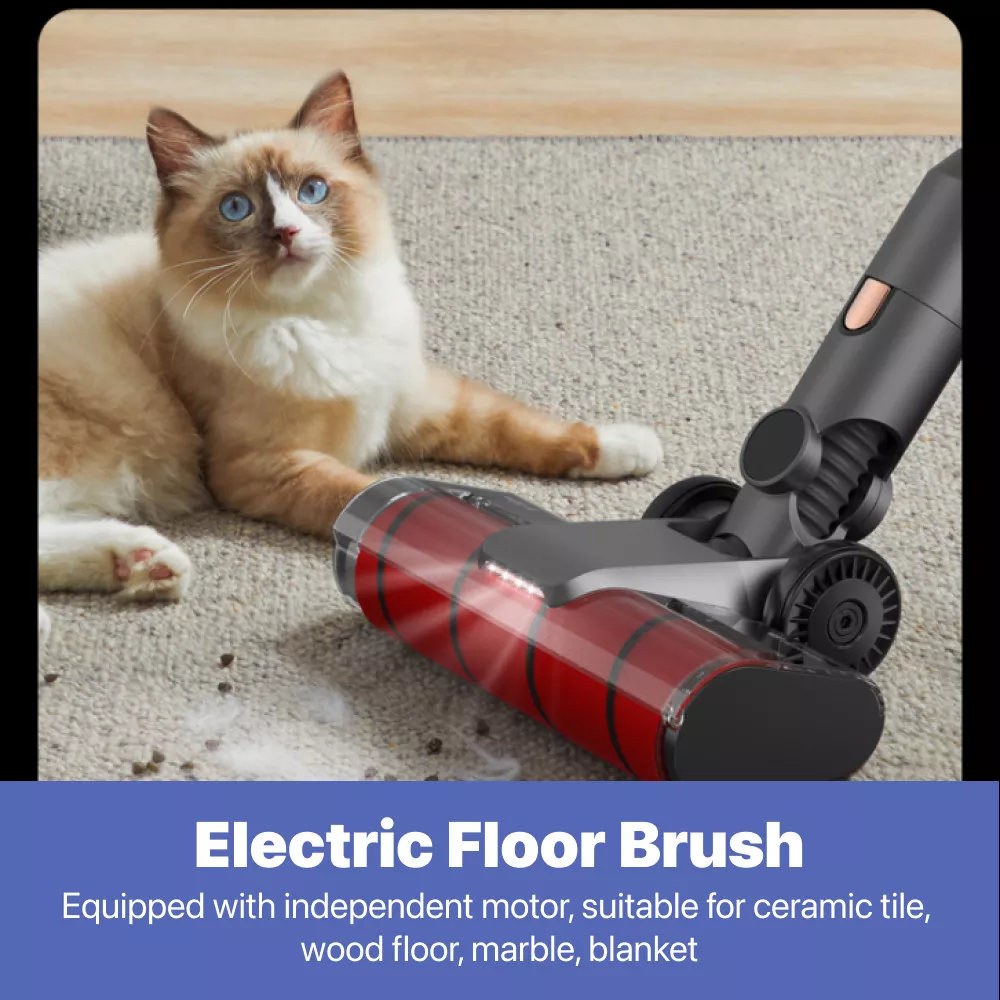 Deerma EX919 Vacuum Cleaner
The Deerma EX919 Dust Mite Vacuum Cleaner Remover With UV Light And HEPA Filter is an ultra-portable vacuum cleaner that has a UV light that kills mites and eggs that a standard vacuum cleaner can't get rid of. It kills mites instantly by producing hot air, and its tremendous suction ensures that they are removed from your sofas and mattresses.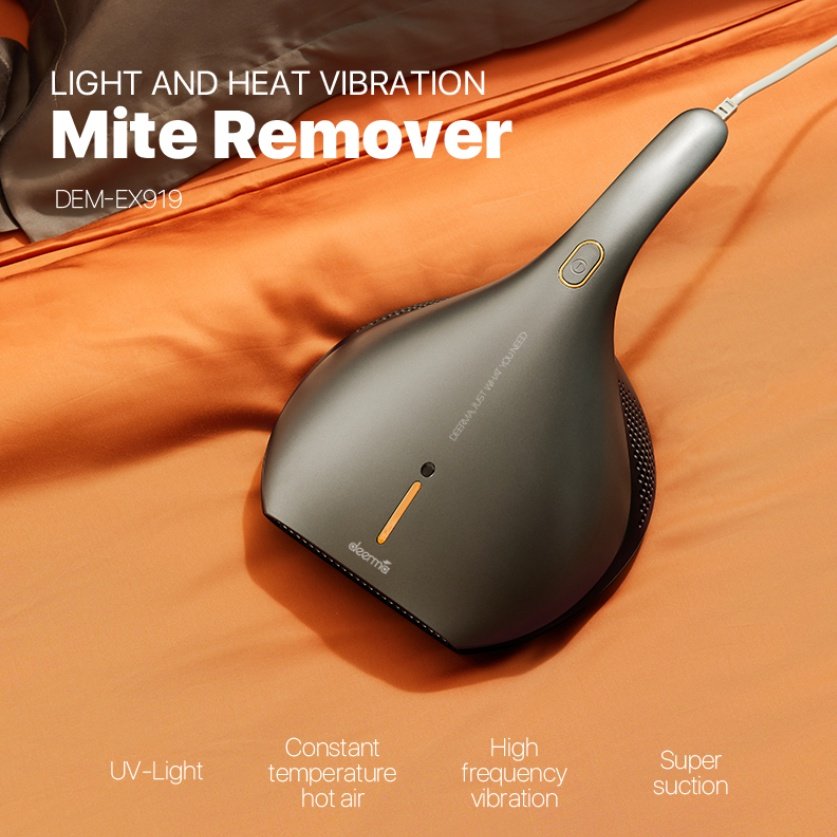 Do you get tangled up with your vacuum cleaner? Do you find yourself tripping over cords and looking for plug sockets all the time? If that's the case, a cordless vacuum cleaner could be the answer. It's about time to level up and choose any of Deerma's cordless vacuum offerings!
Cooking is love!
Not everyone is fortunate enough to have their family or housemates with them throughout the lockdown. Cooking for oneself can be a tremendous task for people who are alone at home, under quarantine, or even a healthcare professional living alone to protect their family. A solo dinner requires about the same amount of preparation and cleanup as a meal for two or more people. Because of this, the Deerma DG20 and DG25 Multifunctional Cookers are fantastic finds!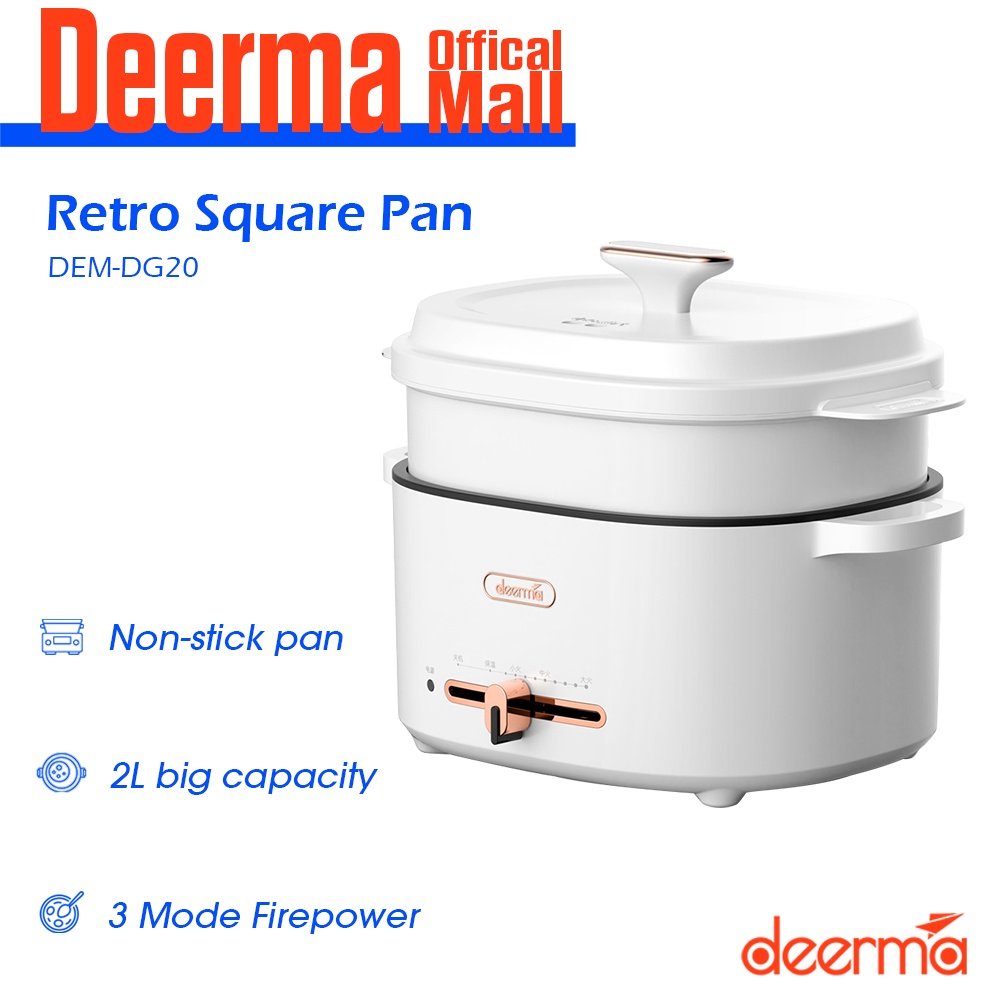 Deerma DG20 Multifunctional Cooker
The Deerma DG20 Multi-function Cooker Hot Pot 2L will give your kitchen a retro feel with its square-shaped design. Its 75mm deep pot design allows you to cook large meals and provides 4 different settings (Steam, boil, rinse, fry). Its non-stick pan makes it easy to clean after you cook your favorite meals.
Deerma DG25 Multifunctional Cooking Pot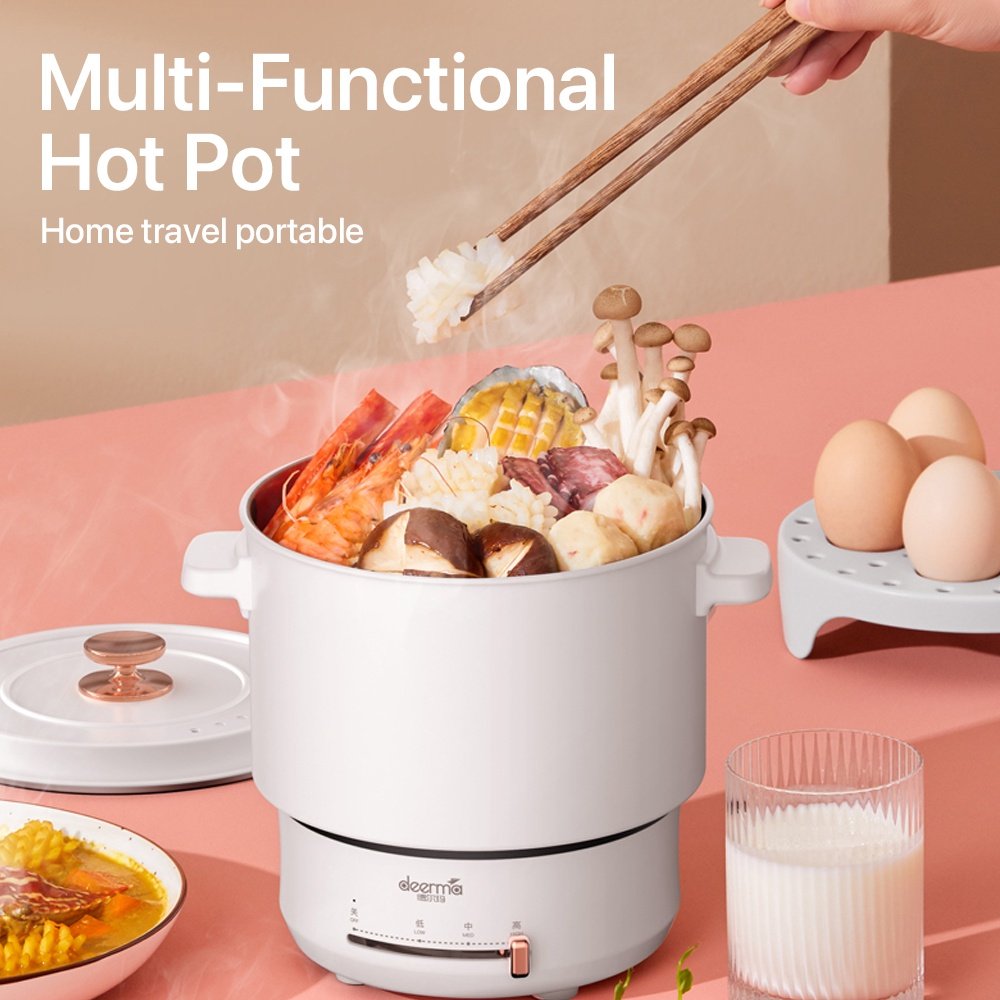 The Deerma DG25 Multifunctional Cooking Pot 500w 1.5L is a versatile and portable cooking pot with three cooking modes: cook, steam, and fry. It's easy to tote along and clean up after every road trip thanks to its portable design and nonstick frying tray.
Both the Deerma DG20 and DG25 are multi-functional cookers that are ideal for studio apartments, small rental rooms, or those without access to a kitchen because they are small, portable, and easy to clean. You can fry and boil with a dual cookware system. We like how the pot and nonstick frying pan can be stacked and used as a take-out container, perfect for everyone, even beginners. 
Great deals from Deerma
Celebrate you and treat yourself with your favorite brands at Shopee's 3.15 Consumer Day. From March 3 to March 15, check the Shopee app and enjoy an all-out shopping experience with deals and discounts such as P0 min. spend, P1 Deals, and 10% off daily.