Samsung to shoot films using the Galaxy S21 Ultra
Filmed #withGalaxy is a new content series featuring films from the world's best directors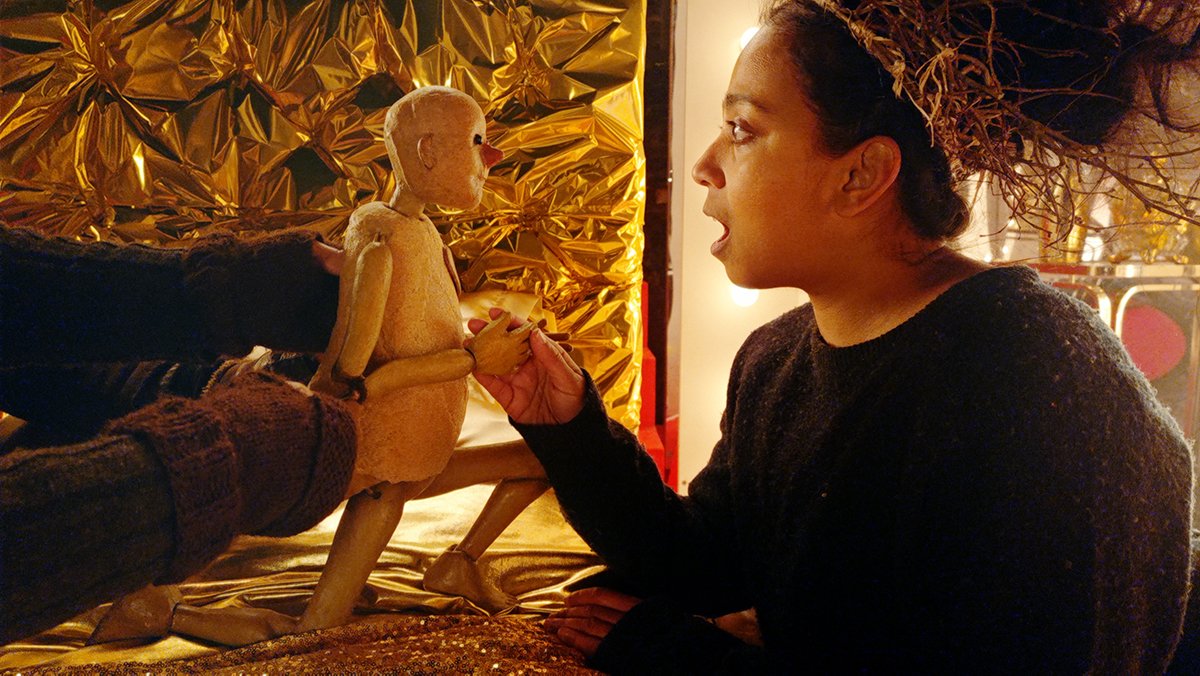 Samsung Electronics has announced a collaboration with some of the world's most acclaimed filmmakers to urge everyone to let their imagination run wild with the Galaxy S21 Ultra. The company is collaborating with British film director Joe Wright, best known for his work on Pride and Prejudice and Atonement.
Joe Wright's Princess & Peppernose will kick off the campaign. The Samsung Galaxy S21 Ultra was used to capture both live-action choreography and puppets in this musical short. Check out the official trailer after the jump.
"We chose to embrace the wider lens, something we'd never done before[…] Moving in for close-ups with the same lens we used for wider shots gave the film a very specific look and feel, a kind of ghostly, hallucinatory quality and took us back to the times shooting with a Super8."

Cinematographer for Princess & Peppernose
Another film to be made #withGalaxy will be directed by Chinese up-and-coming director Sha Mo, who is most recognized for his work on Love Will Tear Us Apart and My Huckleberry Friends."
Sha Mo shot footage for his latest video Kids of Paradise, a poetic look at tensions amongst students in a small school near the countryside, with the Galaxy S21 Ultra 5G. Sha Mo used the Galaxy S21 Ultra's Director's Mode to record three separate views at once for an intuitive, almost professional-like filming experience."
Samsung plans to continue collaborating with other film filmmakers throughout the world to showcase Samsung's premium smartphone cameras.
Both films will be premiered at this month's Busan International Film Festival in South Korea.

'Uncharted' tops Presidents Day box office with $51M
Despite the fact that Tom Holland isn't wearing his Spider-Man suit in "Uncharted," the action-adventure is still doing well in North America.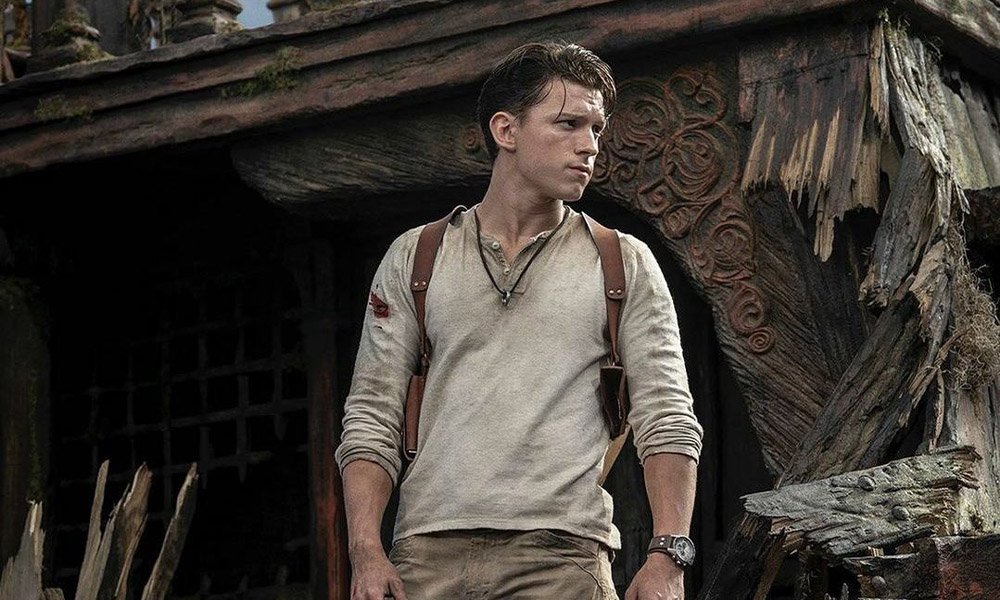 Despite the fact that Tom Holland isn't wearing his Spider-Man costume in 'Uncharted', the action film is still doing well in North America.
According to studio predictions released Sunday, the video game adaptation starring Holland and Mark Wahlberg would gross $51 million over Presidents Day weekend. The film is expected to generate $44.2 million from Friday to Sunday, putting it at No. 1 at the box office.
It's the biggest opening weekend since "Spider-Man: No Way Home," and it's enough for the industry to breathe a sigh of relief, even if it's not a superhero payday. " In addition, it drew a small crowd and placed second.
The unpredictable nature of pandemic-era audiences made Uncharted a bit of a wild card, and the film's bad critical reception had some going into the weekend with cautious hope. The Ruben Fleischer-directed film, which is based on a PlayStation game, premiered on 4,275 screens.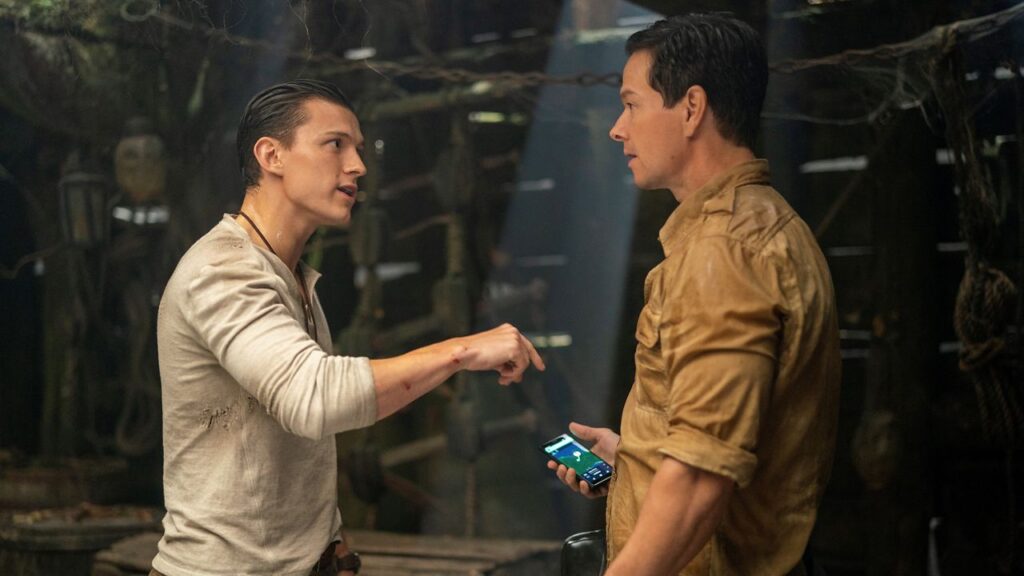 In a statement, Josh Greenstein, the president of Sony Pictures Motion Picture Group, said, "This result is yet another incredible testament to the hunger for the theatrical experience that Sony Pictures banked on."
"Spider-Man: No Way Home," a smashing blockbuster from Sony, was also released. "Late last year, it was only in theaters." The Holland-led project has already grossed over $770 million in North America, making it the third highest-grossing domestic film of all time.
"Whether he's Peter Parker or Nathan Drake, Tom Holland is a megastar," said Paul Dergarabedian, Comscore's senior media analyst. "Breaking out of that position and achieving great box office success outside of that is a tough go for many of the performers who have portrayed superheroes."
Uncharted still has a long way to go to make up for its $120 million production expense, which will almost certainly be largely offset by overseas profits. Its global total has already reached $100 million, and unlike "Spider-Man," "Uncharted" will have a Chinese release on March 14.
This weekend, Channing Tatum co-directed (with his longtime producing partner Reid Carolin) and starred in "Dog," which was released on 3,677 screens. United Artists predicts a weekend take of $15.1 million and a total take of $18.1 million if Monday is included. In the film, Tatum portrays an Army ranger who is tasked with transporting a traumatized military dog from Oregon to Arizona for her handler's funeral. Furthermore, it only cost $15 million to produce.
According to a PostTrak study, 53% of the audience for "Dog" on opening weekend was over 35 years old, and 54% were female.
"It feels like 2019 all over again," Dergarabedian added, referring to two films that did exceptionally well.
"Death on the Nile," directed by Kenneth Branagh, came in fourth place with $6.3 million in its second weekend, trailing only "Spider-Man," and "Jackass Forever" came in fifth with $5.2 million.
The momentum from this weekend, according to Dergarabedian, should be the "ideal leadup" to Warner Bros.' "The Batman" on March 4, which is already highly anticipated.
"Consider how many people were exposed to trailers at the movies this weekend," Dergarabedian remarked. "For 'The Batman,' this is fantastic news."
According to Comscore, ticket sales in the United States and Canada are expected to be up from Friday to Sunday. On Monday we'll see the announcement of the final domestic data.
1. "Uncharted," $44.2 million.
2. "Dog," $15.1 million.
3. "Spider-Man: No Way Home," $7.2 million.
4. "Death on the Nile," $6.3 million.
5. "Jackass Forever," $5.2 million.
6. "Marry Me," $3.7 million.
7. "Sing 2," $2.8 million.
8. "Scream," $2 million.
9. "Blacklight," $1.8 million.
10. "The Cursed," $1.7 million.
What's on the way to Netflix in the last week of February 2022?
What should you binge before the end of February?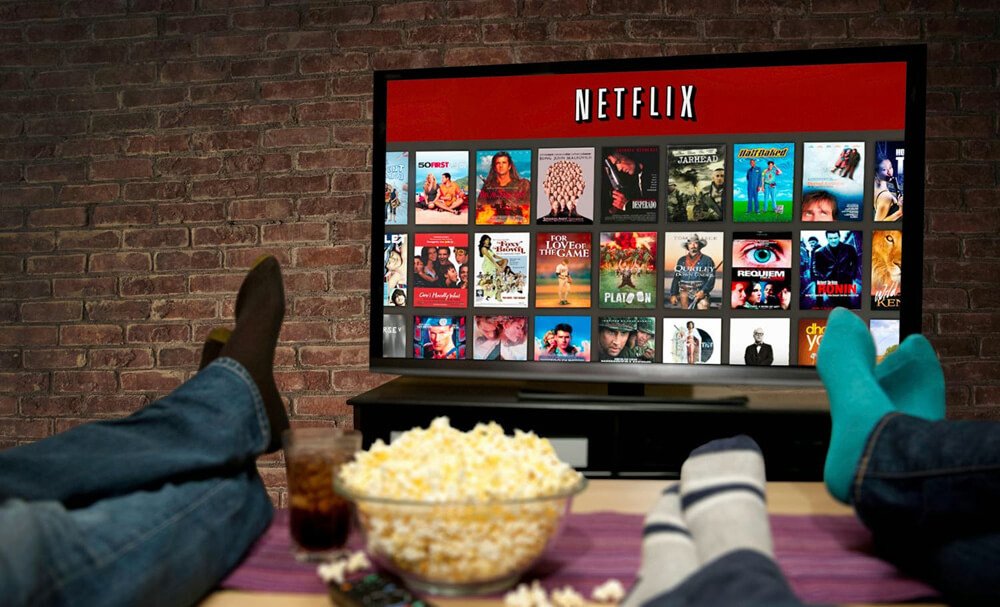 Welcome to a sneak peek at what's coming to Netflix in February 2022, its final full week. This week is a lot quieter than usual, with most of the attention focused on the brand new Vikings spin-off Valhalla. From February 20th to February 27th, 2022, here's what's coming to Netflix.
Vikings: Valhalla (Season 1)
Coming to Netflix: Friday
The ambitious new historical drama from Netflix is the highlight of this week's new Netflix releases. This series follows some of the most prolific Vikings in history and is set after the events of the history show Vikings.
The good news is that the show has already been renewed for a third season, so there will be plenty more to look forward to.
Halloween (2007)
Coming to Netflix: Monday
Though most of you will be streaming the brand new Texas Chainsaw Massacre film on Netflix, there's scarier to come this week with the release of the 2007 Rob Zombie film Halloween on Netflix.
In this remake of the classic horror film, Michael Myers has escaped from a mental prison and returned home to more deadly mayhem.
Cat Burglar (Interactive Special)
Coming to Netflix: Tuesday
A new interactive special from the makers of Black Mirror is animated in the style of vintage cartoons like Looney Toons or even last week's The Cuphead Show!
Despite the fact that the new special is just roughly 15 minutes long, there is a total of 1 hour and 30 minutes of animation for you to find.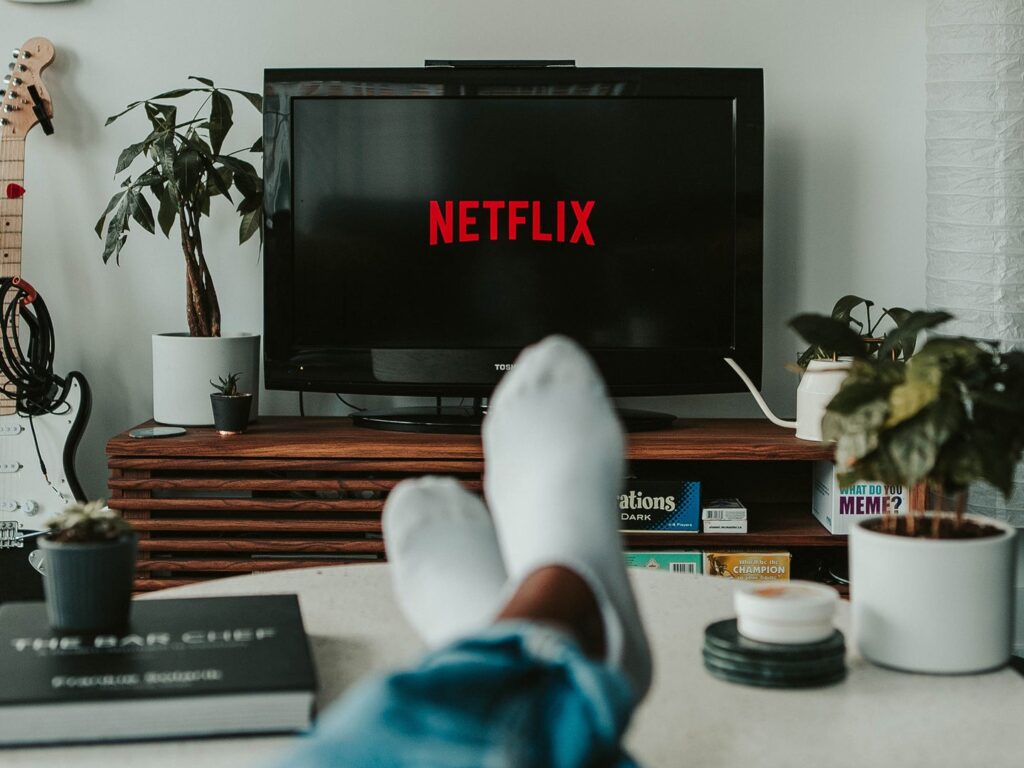 What's coming on February 21st
---
What's coming on February 22nd
Blippi: The Musical (2022)
Cat Burglar (Interactive Special)
RACE: Bubba Wallace (2022)
---
What's coming on February 23rd
11M: Terror in Madrid (2022)
jeen-yuhs: A Kanye Trilogy (Season 1 – Episode 2)
Taarak Mehta KKA Chhota Chasmah (Season 1)
UFO (2022)
---
What's coming on February 24th
Karma's World Music Videos (2022)
Social Man (2022)
---
What's coming on February 25th
Art & Tech (Season 2)
Back to 15 (Season 1)
Juvenile Justice (Season 1)
Merlí. Sapere Aude (Season 1)
Restless (2022)
The Fame Game (Season 1)
Tyler Perry's A Madea Homecoming (2022)
Vikings: Valhalla (Season 1)
Which of these flicks do you want to see or have already seen? Leave a comment below to let us know what you think.
Spotify is testing with a TikTok-style video feed in its app
Spotify will soon feature short vertical clips similar to TikTok.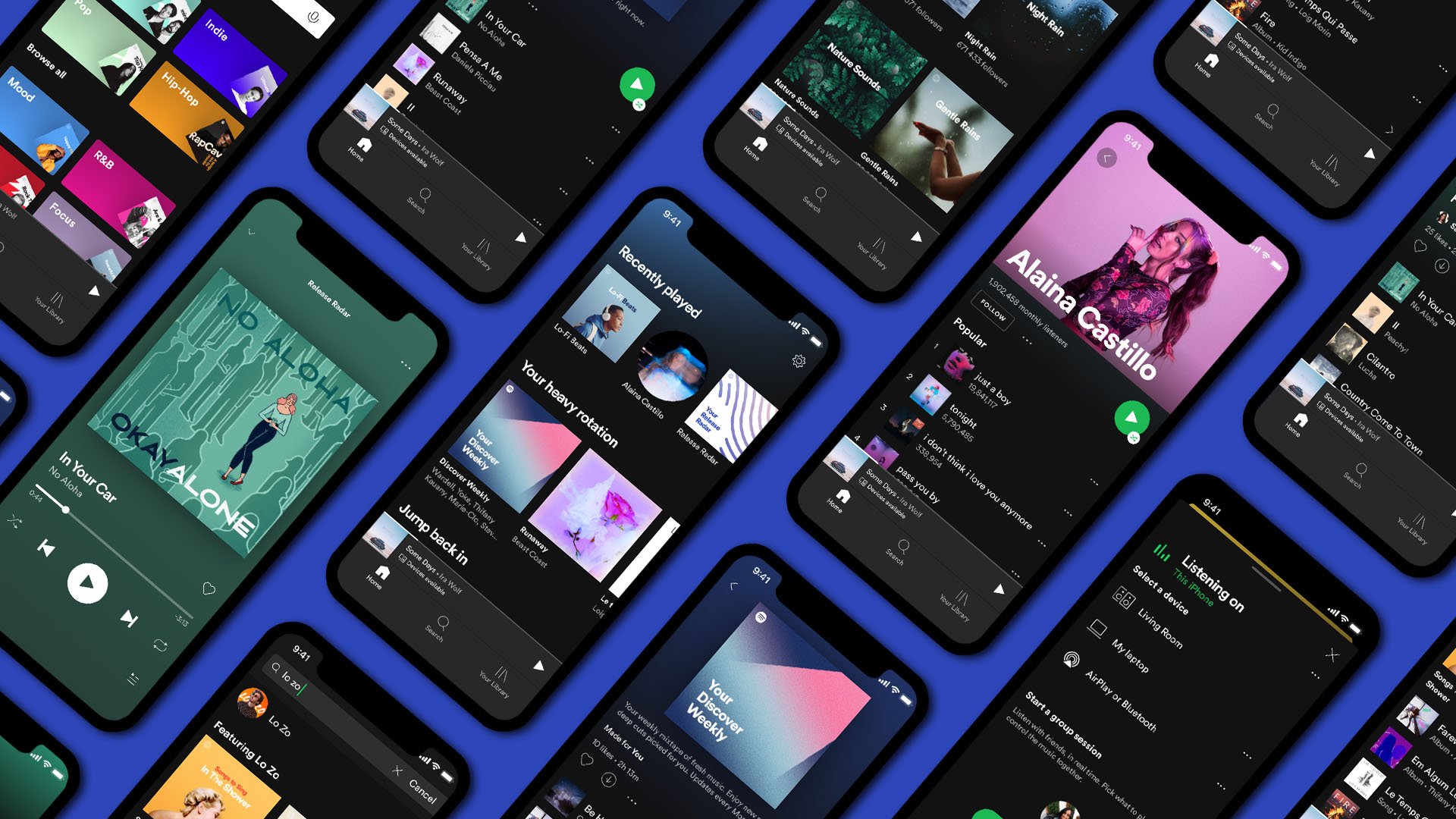 Short vertical clips with iconic music playing in the background helped TikTok become a billion-dollar company. Spotify, the music streaming service, appears to be exploring a feature that displays a feed of vertical videos, emulating an empire that other digital businesses want to mimic.
Discover is the name of the functionality, which was discovered by Chris Messina in a Spotify TestFlight build (TestFlight is the iOS way for developers to release beta versions). In the app's UI, there's a new tab called Discover.
Users may navigate through clips by swiping vertically, and they can like a clip by pressing the heart button, a rather familiar design that clearly takes inspiration from TikTok.
When TechCrunch inquired about the Discover function, Spotify was terse, merely stating that it is a test to determine if the concept has any validity, implying that Discover may be scrapped before a wider rollout. Alternatively, if it proves to be popular, it could be made available to all users in a future update.
Spotify isn't afraid to steal concepts from other businesses. Greenroom, a competitor to Clubhouse, was recently created, and it was also testing a Stories feature in January. Though it is far from alone in this, see, for example, Clubhouse is also a competitor of Twitter's Spaces. Users may swipe vertically to explore between the clips and tap the heart icon to like a clip, a rather familiar layout that clearly takes inspiration from TikTok.