A Vivo phone with the forthcoming Snapdragon 898 performed Geekbench back in September, but the early result was hampered by low clock rates. Now that Samsung's Galaxy Tab S8+ has had a go, the results are looking better, albeit they may still be a work in progress.
The Samsung SM-X808U completed the run; deciphering the model number, this appears to be the Tab S8+ with 5G for the United States. It has 8 GB of RAM and was running Android 12 at the time (not 12L by the looks of it, but that may be a wrong identification by the benchmark).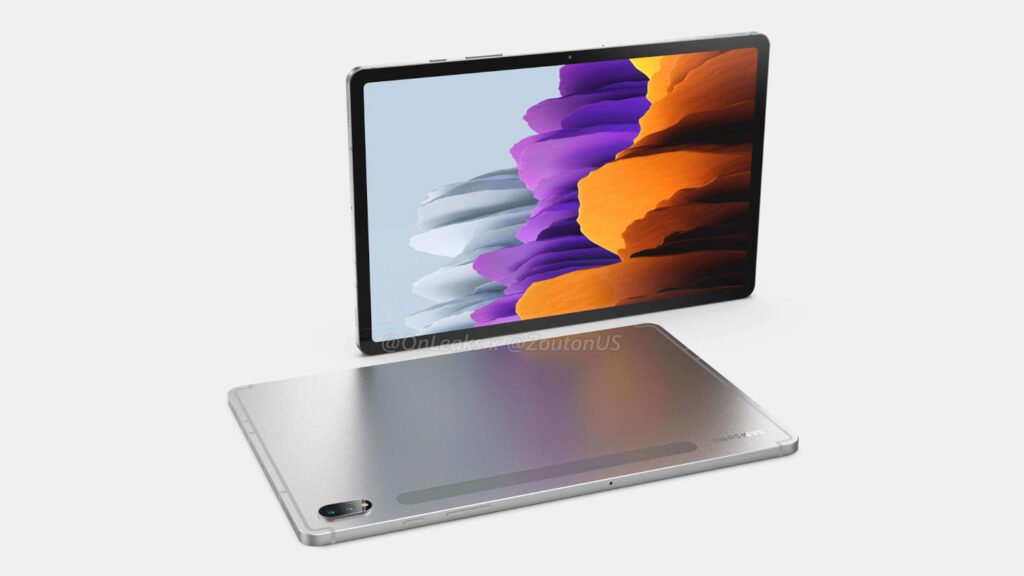 The single-core score is 1,211 points, while the multi-core score is 3,193 points. For comparison, the Galaxy S22+ with Exynos 2200 scored 1,073 single-core points and 3,389 multi-core points in a previous test. Both chipsets will be manufactured in the same foundries (Samsung 4nm) and will feature essentially identical CPU configurations – one prime Cortex-X2, three Cortex-A710, and for the A510, one Cortex-A510.
Note that the X2 in the Exynos test was not running at full speed, so these early comparisons aren't very useful (in that case, as with the Vivo, the issue seems to have been a conservative, power-saving governor). The 898 appears to have been running at the usual speeds, with the prime core clocking in at 3.0 GHz, the mid-cores at 2.5 GHz, and the little cores at 1.8 GHz.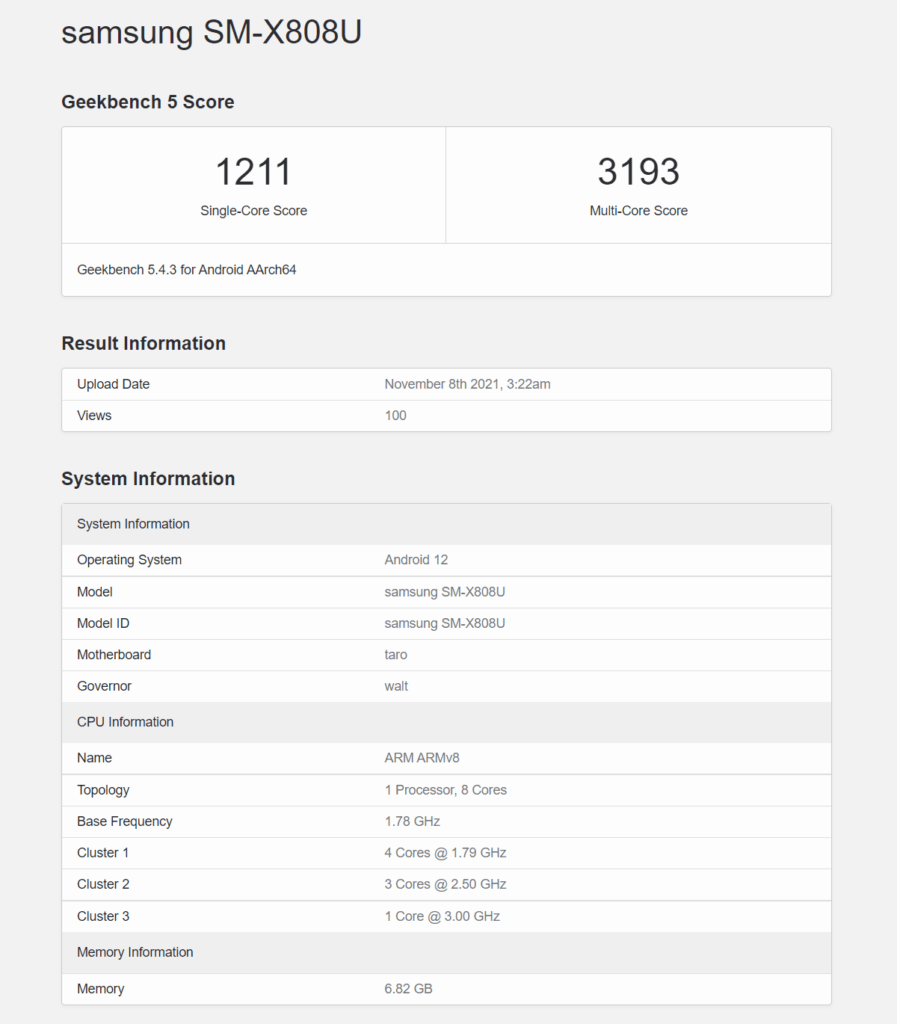 We'll have to wait a little longer for trustworthy benchmarks to compare the two new Android flagship chips (plus the Dimensity 2000), as well as discuss generational advancements over the Snapdragon 888 and Exynos 2100.
For now, here's a refresher on the Samsung Galaxy Tab S8+'s rumored specifications. It will sport a 12.4″ OLED display with a refresh rate of 120 Hz, a Snapdragon 898 processor (an Exynos version is to be announced), 8 GB of RAM, and storage options of 128 GB and 256 GB. A 10,090 mAh battery will power the tablet, which will allow 45W rapid charging. On the back, there will be a 13+5 MP camera, while on the front, there will be an under-display fingerprint reader and quad speakers.
A standard Galaxy Tab S8 and Galaxy Tab S8 Ultra are both in the works. They'll probably debut in January or February, potentially alongside the Galaxy S22.