ShopeePay brings exciting deals at 11.11 Big Christmas Sale
Up to 50% cashback on bills, 50% off on load, and exclusive ₱1 Deals.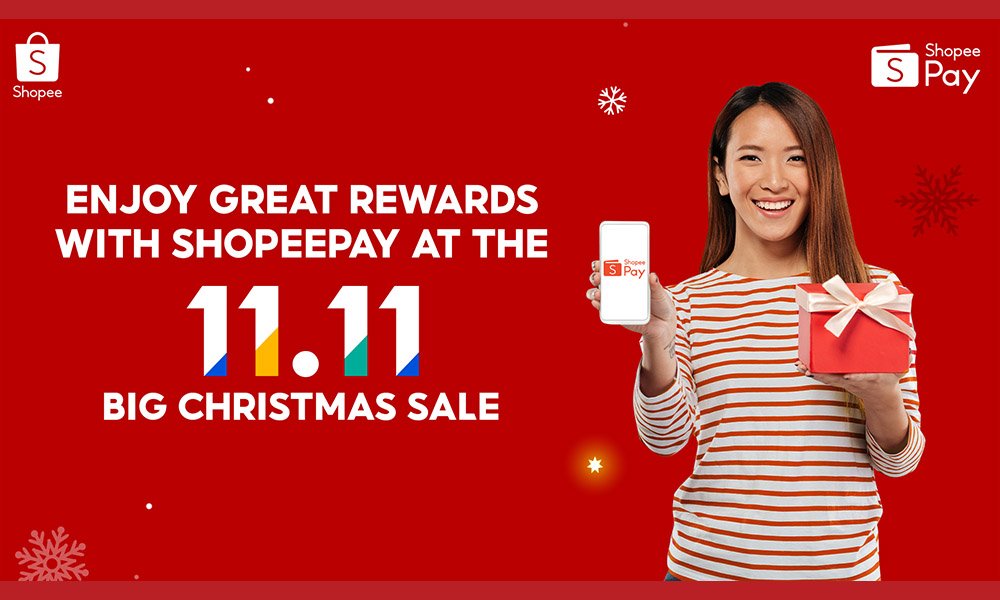 Shopee, the leading e-commerce platform in Southeast Asia and Taiwan, kicks the year-end season into full gear with the 11.11 Big Christmas Sale, the most anticipated shopping festival in the region. Shoppers can expect an exciting line-up of the biggest deals, promotions, and vouchers from their favorite brands and sellers on Shopee. Shoppers can also look forward to greater savings and rewards when they use ShopeePay for their purchases.
As consumers and businesses continue to become more digital-first, ShopeePay strives to support this move, in line with local government objectives. In Southeast Asia, digital payment adoption rates in 2020 reached levels originally estimated for 2025 – indicating that the region achieved five years' worth of adoption in a single year.
Today, consumers continue to readily embrace digital payments for greater convenience, security, and value. According to an online survey Shopee conducted with Kantar, consumers across the region use e-wallets about 2 to 6 times a week. In the Philippines, over 70% of users use e-wallets for all their online shopping needs.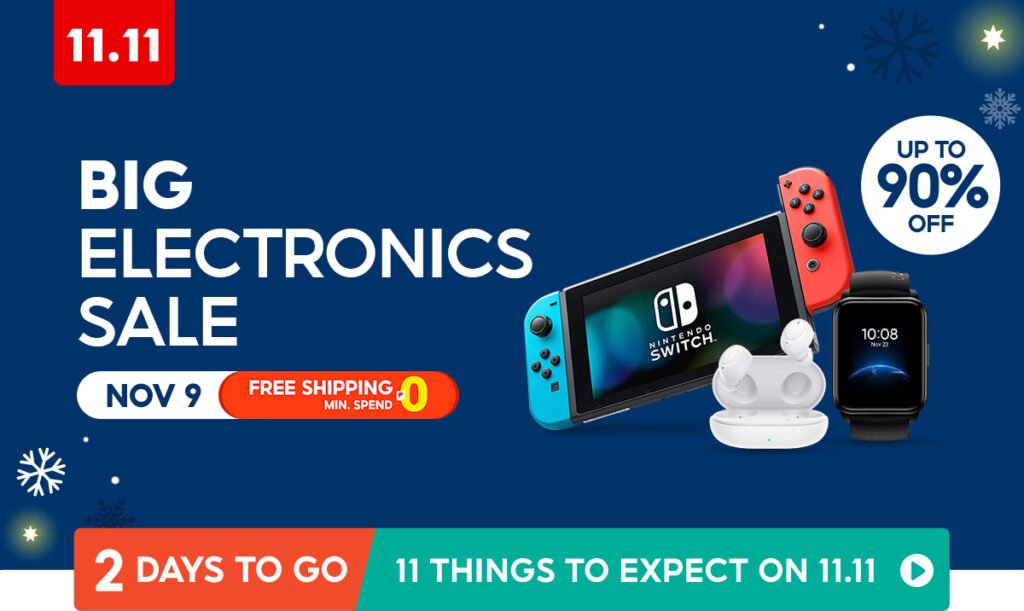 Through Shopee's year-end campaigns, ShopeePay will continue to drive greater adoption of digital payments amongst shoppers and merchants, bringing ShopeePay users greater convenience and value while helping businesses access more opportunities in the digital economy.
At our recent 9.9 Super Shopping Day, Shopee saw a 5.5X uplift in orders paid via ShopeePay as compared to a regular day. More offline merchants are also going cashless, with a 57X uplift in the number of offline merchants in the Philippines at the 9.9 Super Shopping Day compared to this year's 4.4 Mega Shopping Sale.
Ruoshan Tao, Head of ShopeePay Online, Philippines, said, "As the region's e-commerce market grows steadily, user adoption of digital payment methods continues to accelerate. We are committed to providing our users with easy access to digital payment services such as ShopeePay, through an integrated and secure ecosystem. At the same time, we hope to continue supporting more businesses, connecting them to new customers, and empowering them to further grow and scale on our platform. The year-end shopping season is an exciting time and we look forward to working closely with all our partner merchants to provide greater value to shoppers."
This 11.11 Big Christmas Sale, ShopeePay users can enjoy a rewarding experience when they shop, buy load, and pay bills from the comfort of their homes. Users can also use ShopeePay QR to pay at partner merchants.
1. Shop more, save more with ShopeePay
ShopeePay users can look forward to a highly rewarding and integrated payment experience through unbeatable deals, and exclusive promotions both online and offline.
To get more savings on November 11, users can checkout with ShopeePay to enjoy all-day Free Shipping with 0 min spend and 30% cashback.
2. Serving more payment needs with ShopeePay
As digital payments become more integrated into the daily lives of consumers, ShopeePay serves as a multi-functional tool for all their payment needs while providing great rewards and seamless transactions.
ShopeePay makes it easier for users to stay connected with their loved ones with up to 50% off on load and data from all networks at 11.11 Big Christmas Sale. Additionally, ShopeePay enables cashless and secure bill payments, while rewarding users with up to 50% bills cashback from over 60 partner billers. Users can pay their monthly bills for the following through ShopeePay:
Utility Bills for electricity and water including Meralco, Maynilad, Prime Water
Landline & Internet Bills for PLDT, Globe, Smart, Converge, and Bayantel
Credit Card Bills for BPI, Metrobank, and RCBC
Loan Bills for Dragon Loans, Cashalo, Sky Pay, and Home Credit
Insurance Bills for Manulife, Sun Life, Pru Life UK, and Cocolife
TV Cable Bills for Cignal and Sky Cable
Additionally, users can also get ₱100 off vouchers for key billers such as Meralco, Maynilad, Globe, and more.
3. Convenience wherever shoppers go
With Deals Near Me, Shopee's location-based, online-to-offline feature, shoppers can discover great deals offered by merchants in their area and show their support for the sellers and brands they love.
Users can enjoy exclusive ShopeePay ₱1 Deals from crowd-favorites such as BonChon, Puregold, Potato Corner, Goldilocks, Tiger Sugar, National Bookstore, and Tapa King at the 11.11 Big Christmas Sale. They can purchase these via 'Deals Near Me' on the Shopee app and redeem their discounts when they pay via ShopeePay in stores. New brands such as Fruitas, Siomai House, Candy Corner, and Wendy's also join ShopeePay's growing lineup of partner merchants.
ShopeePay also enables users to fully embrace the convenience of digital payments by making cashless QR transactions available for in-store purchases at ShopeePay partner merchants.
To get these exclusive promos and more, make sure to activate and cash in your ShopeePay wallet in time for the 11.11 Big Christmas Sale! You can cash in through online banking, debit card, and our over-the-counter partners; and even enjoy free and instant cash-ins via InstaPay! Get up to ₱25 off on your InstaPay fee until Nov 21, 2021. Cash in now so you can Buy Load, Pay Bills, and Scan to Pay with ShopeePay!
For more information about Shopee 11.11 Big Christmas Sale, visit https://shopee.ph/m/christmas-sale.

Get up to 56% off on OPPO Gadgets in the 8.8 Mega Flash Sale
From August 8 to 12, grab exciting freebies, vouchers, deals on Shopee and Lazada.
Heads up, shoppers! OPPO will offer incredible discounts with awesome freebies, vouchers, and deals during the OPPO 8.8 Mega Flash Sale on Shopee and Lazada.
From August 8 to 12, visit and shop on OPPO's Official Stores to enjoy up to 56% off on OPPO gadgets. You can collect a Php 200 off voucher if you reach a minimum spend of Php 9,999 and a Php 400 off for every minimum purchase of Php 14,999.
Don't miss the chance to use your Php 50 and Php 55 shipping discount vouchers before checking out if you have a minimum spend of Php 500 on Shopee and Lazada, respectively.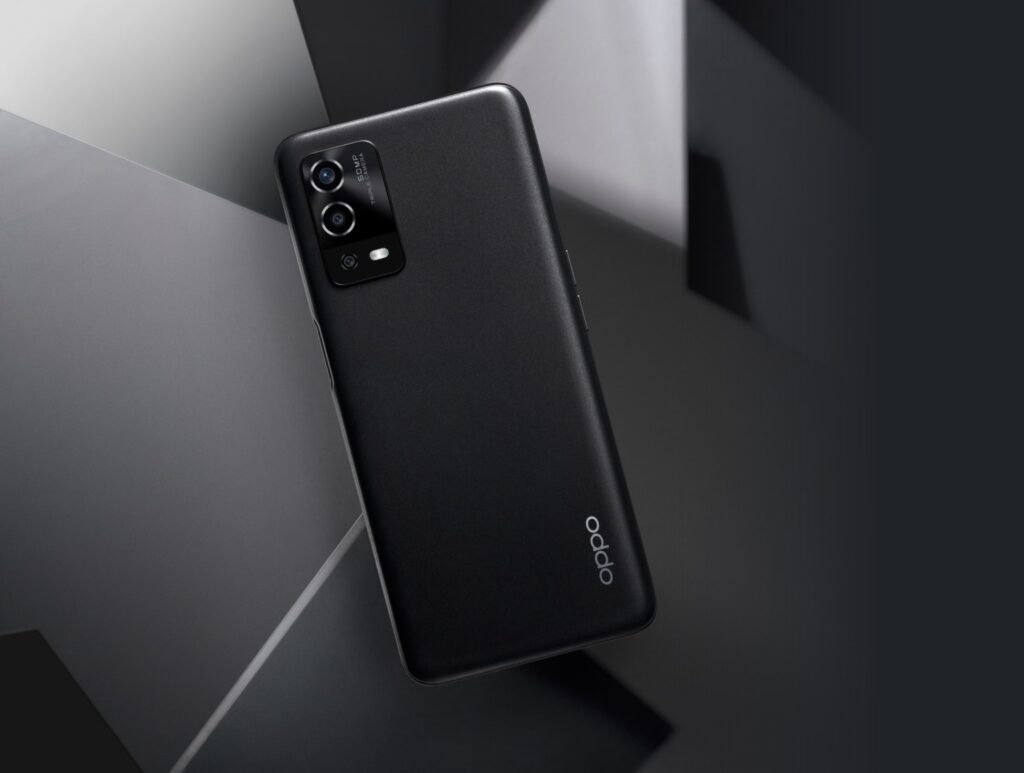 For Lazada shoppers, you can also get a Php 50 off voucher for every minimum purchase of Php 500, including a 10% cashback on your orders.
Freebies to watch out for on 8.8
If you plan to shop from 12 pm to 2 pm on August 8, take advantage of free G25 Bluetooth earphones for each smartphone order ID. Later in the day, you also can enjoy a free A8 long speaker if you order the OPPO A55 from 9 pm to 11:59 pm.
A wide array of freebies are also in store for you throughout the sale. That includes a free 32GB SD Card when you order OPPO A16 3GB, a free TG113 Bluetooth speaker for every purchase of OPPO A55, a free Neon Island desk pad for all your OPPO Reno6 Series purchases, and a free A8 long speaker with Neon Island desk pad for every OPPO Reno7 Series orders.
Flash deals, and giveaways on OPPO's 8.8 TikTok Livestream
There's more to look forward to on 8.8 when you check out OPPO Philippines on TikTok. Be sure to watch out for limited flash deals and giveaways during OPPO's 8.8 TikTok Livestream on the following dates: August 7 from 2 pm to 9 pm; August 8 from 11 am to 9 pm; August 9 from 11 am to 7 pm, and August 10 from 11 am to 7 pm.
Bundle deals on Shopee, Lazada
Exciting bundle deals are also available from August 8 to 12, such as OPPO Band and OPPO Enco Buds for Php 1,999; OPPO A55 and OPPO Enco Buds for Php 9,499; OPPO A94 and OPPO Enco Buds for Php 11,999; OPPO Reno5 and OPPO Enco Buds for Php 15,999; and OPPO Reno5 5G and OPPO Enco Buds for Php 19,999.
Mark your calendars now! Don't miss the chance to enjoy OPPO 8.8 Mega Flash Sale spectacular treats to welcome August on Shopee and Lazada, even on TikTok. Add to the cart and check out your favorite OPPO devices at great deals so you can finally take home the gadgets you have been saving up for!
Vivo announces 8.8 Mega Sale in Shopee, Lazada and TikTok Shop
Enjoy exclusive vouchers and freebies!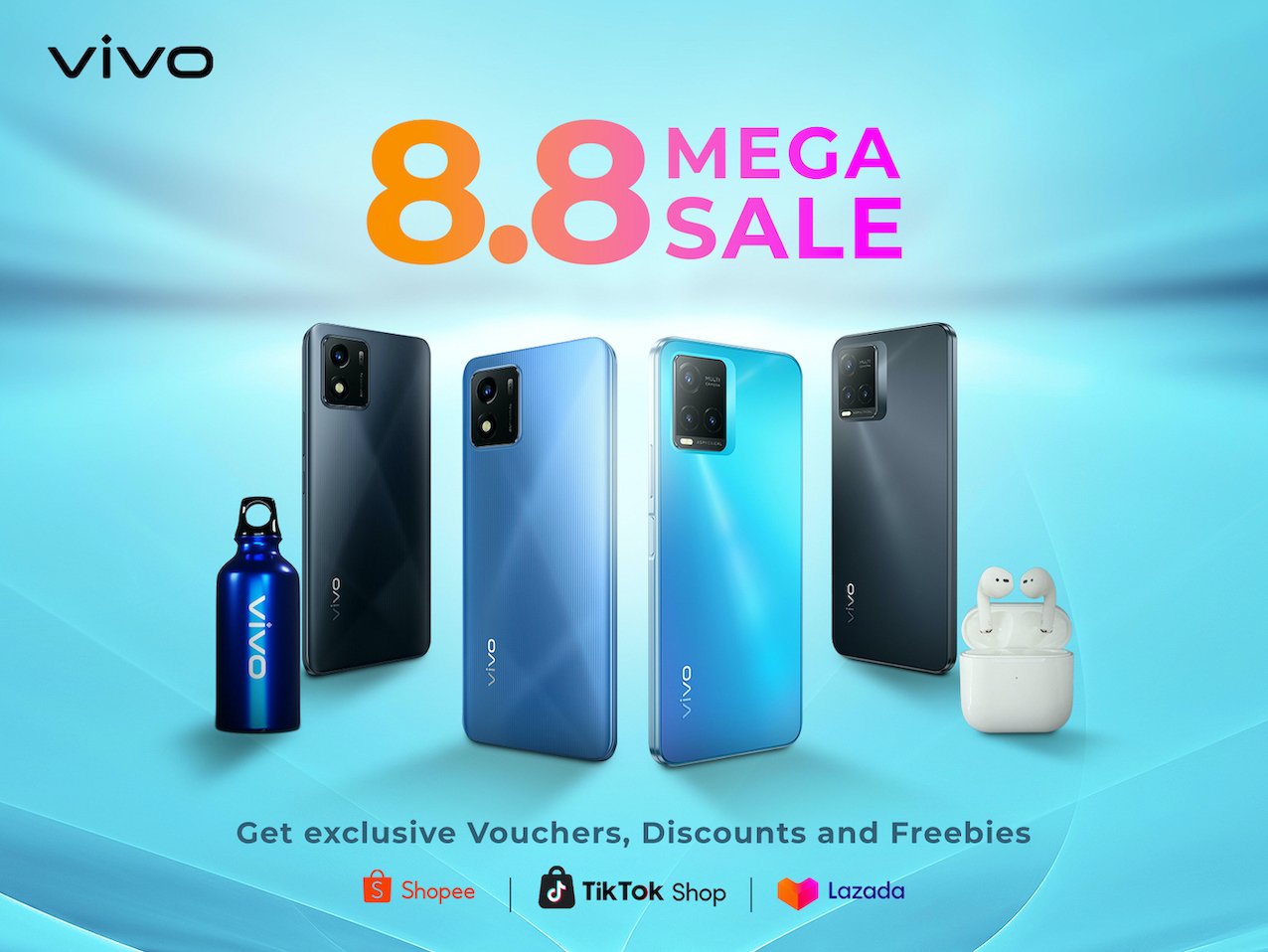 Vivo brings a surefire way to satisfy shoppers in this 8.8 Mega Sale! You can avail of vivo T1x, vivo Y1s, or vivo Y01 with vouchers, and exclusive freebies on Shopee, Lazada, and TikTok Shop.
The vivo T1x, with an original price of PHP 8,999, will be available at a reduced price of PHP 8,897 with a P100 off voucher, FREE DITO SIMCARD, and FREE TWS Voguard. Designed for gamers, the vivo T1x comes with a high-performing Snapdragon 680 processor, 4GB RAM (1GB RAM Extended) + 64GB ROM, 5000mAh battery with 18W fast charging capability, Multi-Turbo 5.0 that helps you run your favorite mobile gaming apps smoothly. It also comes with a 50MP camera that can capture life's best moments effortlessly and get pristine clarity whether you zoom in or crop photos. The vivo T1x also supports unique and high-quality camera features like Bokeh Camera, Super Macro Camera, 8MP Super Night Selfie, and Personalized Portrait Mode. It has a beautiful 6.58" FHD+ Incell screen display and anti-fingerprint design with unique colorways in Gravity Black and Space Blue.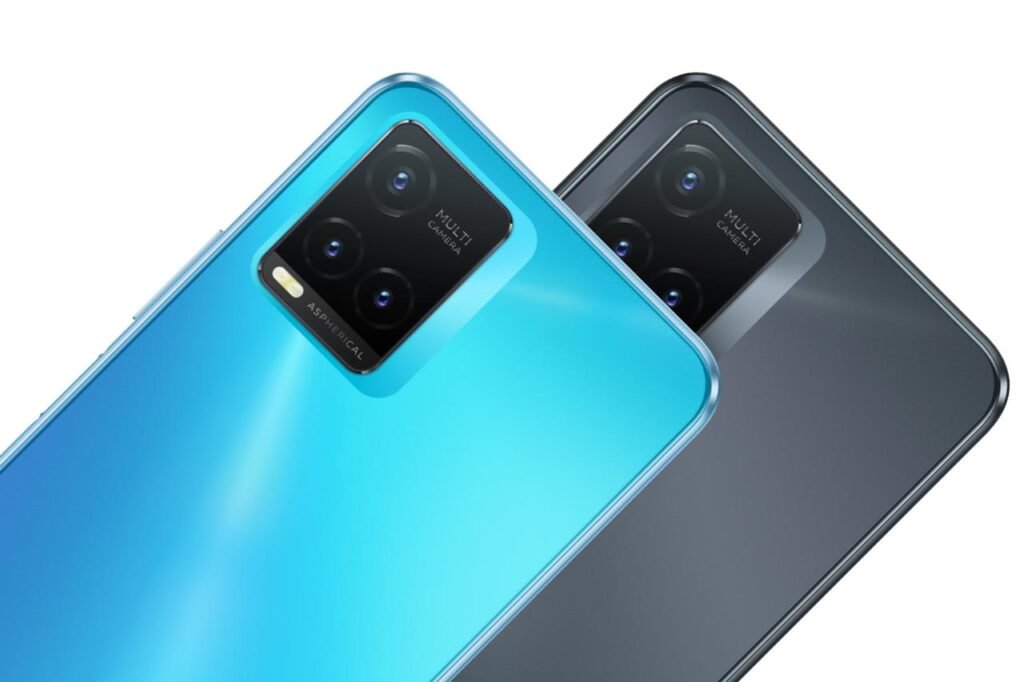 Shoppers can also get the vivo Y01 for a fun deal. From PHP 5,299, it will be available for PHP 5,247 with P50 off voucher, FREE DITO SIMCARD, and FREE Premium Tumbler. The vivo Y01 is a great all-rounder device. It is an entry-level smartphone but packs advanced features like a 6.51-inch HD+ display for an immersive viewing experience, an 8MP rear camera for everyday shooting, and a 5 MP selfie camera on a small notch. It also has a 5000mAh battery that enables longer playtime and is also capable of reverse charging. The vivo Y01 can also run mobile games without lags because of its Multi-Turbo 3.0. This smartphone comes in a 3D slim design and is available in Elegant Black and Sapphire Blue.
For those who are looking for a more affordable smartphone, the vivo Y1s is another good option to consider. From PHP 5,499, it will be available for PHP 4,847 with P50 off voucher and FREE DITO SIMCARD. The vivo Y1s features a 6.22-inch Halo FullView™ display, providing a pleasant view for both videos and games. Plus, it can filter out harmful blue light to prevent eye strain. With elegant 3D body curves, the vivo Y1s fits perfectly in the palm for a comfortable grip. Its 32GB of internal ROM gives ample freedom to store more photos, files, and applications. It can also expand to up to 256GB with an additional SD card. And at a 4,030mAh battery, supported by exclusive smart power management, keeps it going longer for a more enjoyable gaming and video experience. It comes with a 13MP Main Camera and a 5 MP Front Camera with smart beauty features. The vivo Y1s will be available in limited quantity so add to cart now!
Other than T1x, Y01 and Y1s, vivo 8.8 Mega Sale also offers amazing freebies on other select Y Series, T Series, V Series, and X Series models and accessories. Check out these special deals on Shopee and Lazada:
AirAsia Super App supports the return of historic Bohol Sandugo Festival
The return of Sandugo signals that we are on the right track to recovery and Boholanos.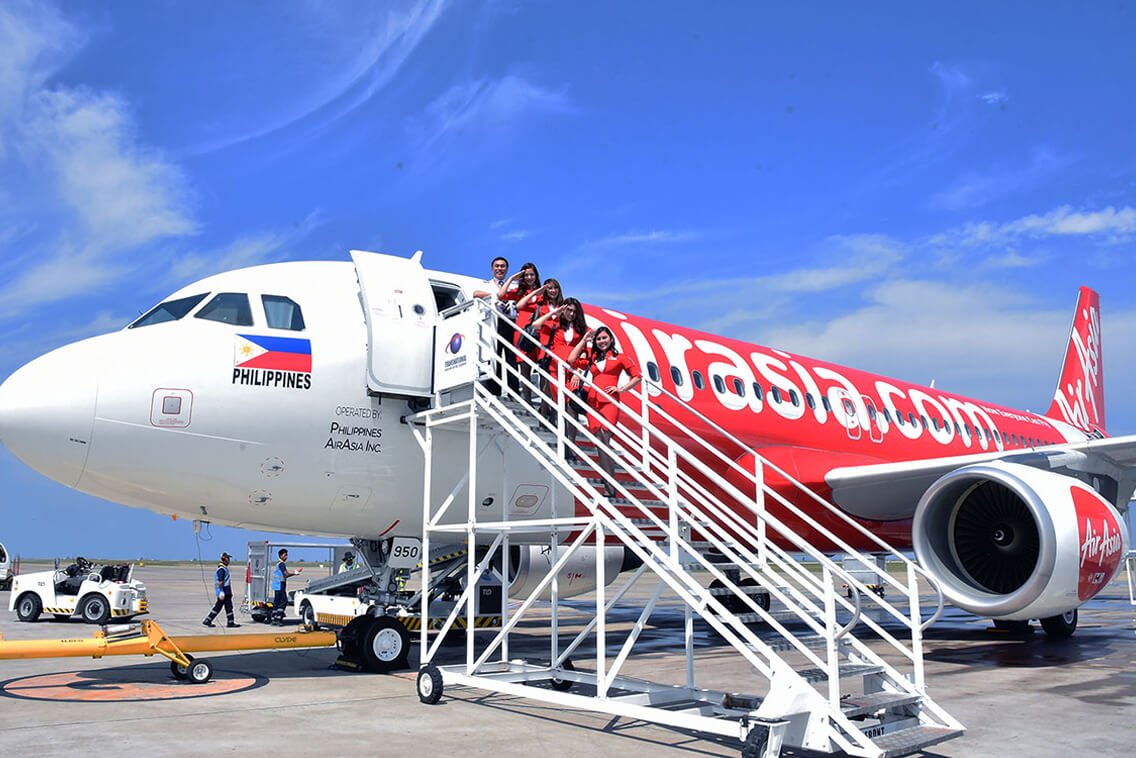 In a strong bid to promote tourism and culture, airasia Super App and AirAsia Philippines today co-organized the airasia Fiesta Concert and Bohol Sandugo night market, packed with exciting activities, programs, and promos for Boholanos.
After two years of putting celebrations and some traditions on hold because of the COVID-19 pandemic, the local government of Bohol brings back its face-to-face Sandugo Festival on the streets.
Although street dancing has been postponed for this year, other exciting tourism activities such as the tourism expo, quiz bee, Miss Bohol 2022, and jobs fair pushed through.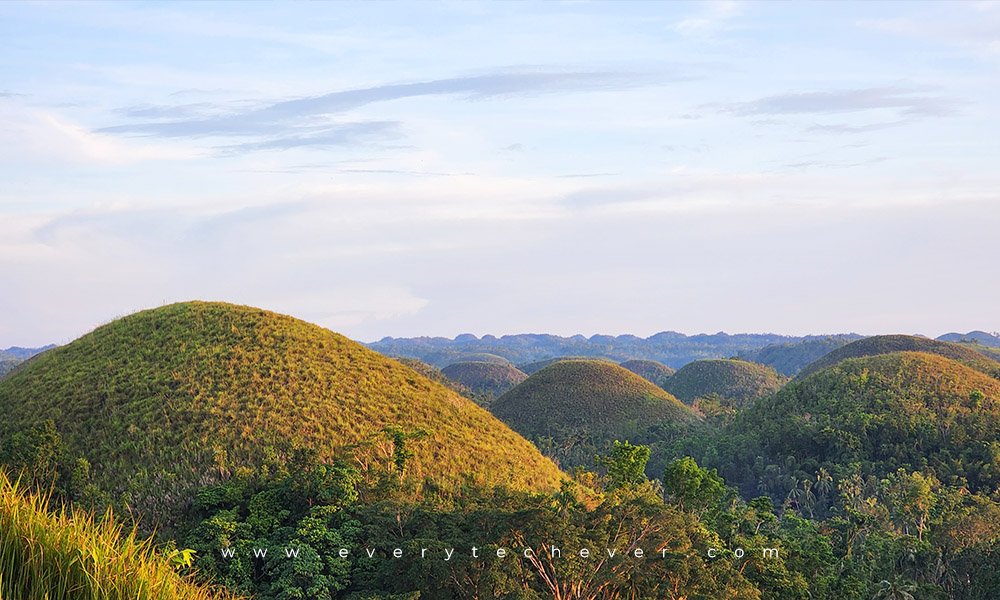 To celebrate Sandugo Festival, airasia Super App Philippines is giving away huge discounts on hotel and flight bookings for as low as 1,200 pesos from Manila to Tagbilaran. airasia Super App users can also enjoy up to a 20% discount on Travelmall purchases using the promo code TMSUPER20. Apart from discounts, airasia Super App is raffling off free accommodations to Solea Coast, Bohol Shores, Twin Tides, and Ocean Suites to Sandugo participants.
Ray Berja, Managing Director of airasia Super App Philippines said: "Sandugo holds so much significance to all of our Boholano friends and family here, but this year makes it more meaningful as we return to the streets and regain the merriment of celebrating face to face. The return of Sandugo signals that we are on the right track to recovery and Boholanos can be assured of airasia Super App's continued support in stirring travel demand as we also provide opportunities for micro small medium enterprises in the province.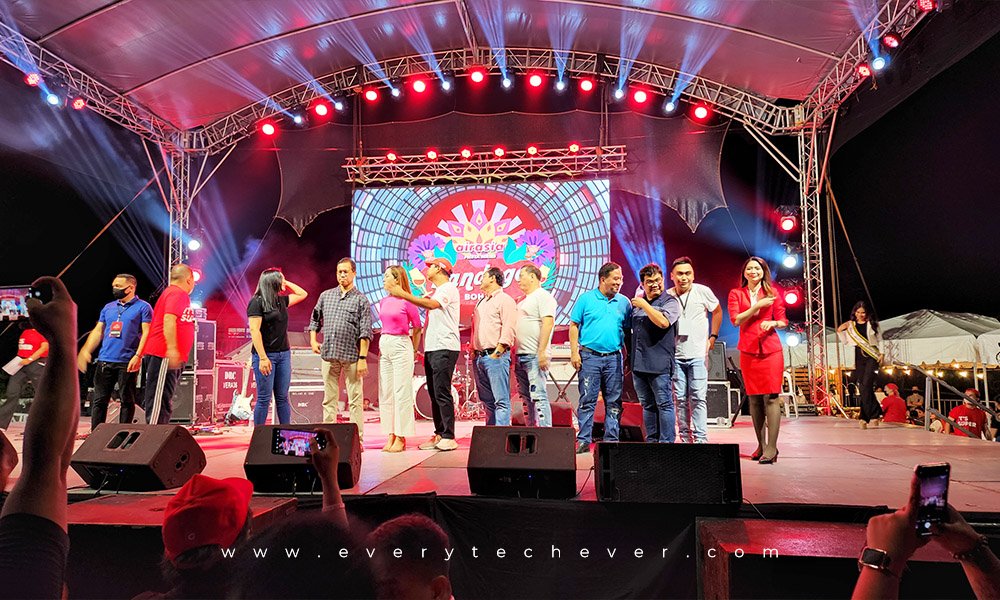 airasia Super App treated Boholanos to the Night Market at the Old Tagbilaran Airport featuring the best finds and delicacies. Aside from this, airasia Super App users were entertained by one of the best Filipino OPM bands, Spongecola, local performances, Allstars, and DJs at the airasia Fiesta concert.
Watch out for more exciting promotions as other lines of business under the airasia Super App such as food delivery, ride-hailing, and more roll out in the months to come.
Download the airasia Super App via Apple App Store or Google Play Store now.
For updates, follow the on Facebook and Instagram.
With airasia Super App, Filipinos can now travel and shop more, for less.