Innovative design, sustainably sourced ingredients, interactive dining experience – it all comes together as the newest outlet of Genki Sushi opens its 9th store in SM Mall of Asia. Regulars and newcomers to the iconic shopping mall can now get their sushi fix at this pioneering chain of conveyer belt sushi restaurants.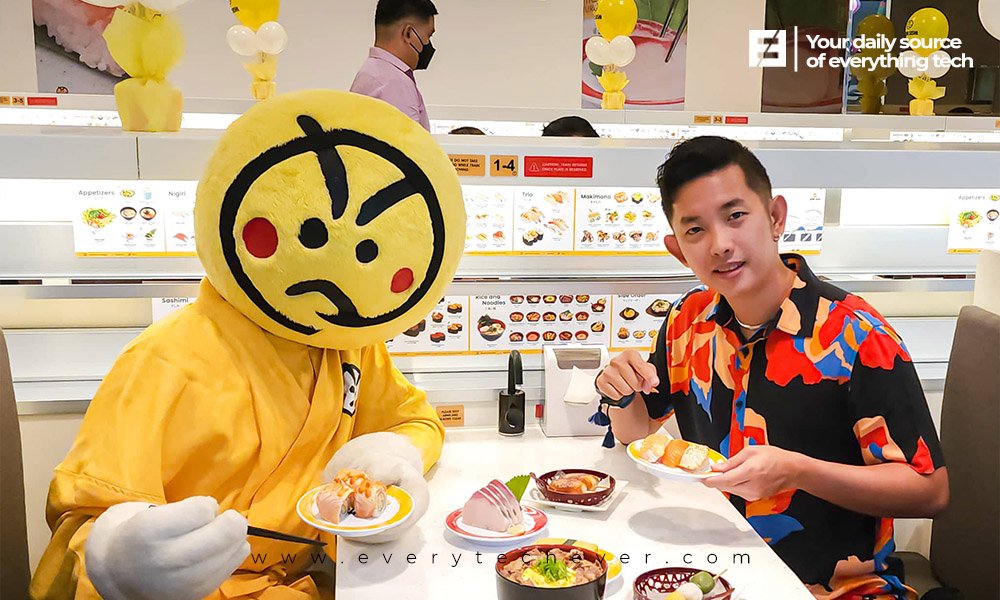 A first of its kind, the kaiten (literally translated as "revolving") sushi concept started in 1968 in Japan. Over the years, Genki Sushi has evolved and revamped its ordering system into the new age of automation. It has expanded to global acclaim with multiple locations in Japan, Hong Kong, Indonesia, Singapore, Kuwait, Philippines, China, Australia, Cambodia, Myanmar, and the United States.
Genki Sushi Philippines operates a total of 9 outlets, with more outlets to come. With the latest technologies and innovations, the sushi restaurant intelligently delivers food to diners' tables via a fully functional Kousoku Express system which is greatly adored by all fans worldwide. Diners can order directly from the provided QR code or store-provided tablet and wait for their food to roll on. Genki prides itself in offering good quality and contemporary Japanese cuisine with excellent value. With its seamless order integration, dining is truly a unique unconventional experience.
Genki Sushi is located on Level 1, South Parking Building, SM Mall of Asia. Contact Number: (+63) 917 890 0088. This store is on a QR code-based system. Kindly bring your own device to scan the provided QR code to order. Tablets are also available if needed. Genki Sushi is on a first-come, first, serve basis and there are currently 9 branches in the Philippines.
Delivery is available via GrabFood and Pickaroo.
For more details, you can follow Genki Sushi's Facebook and Instagram social media channels.