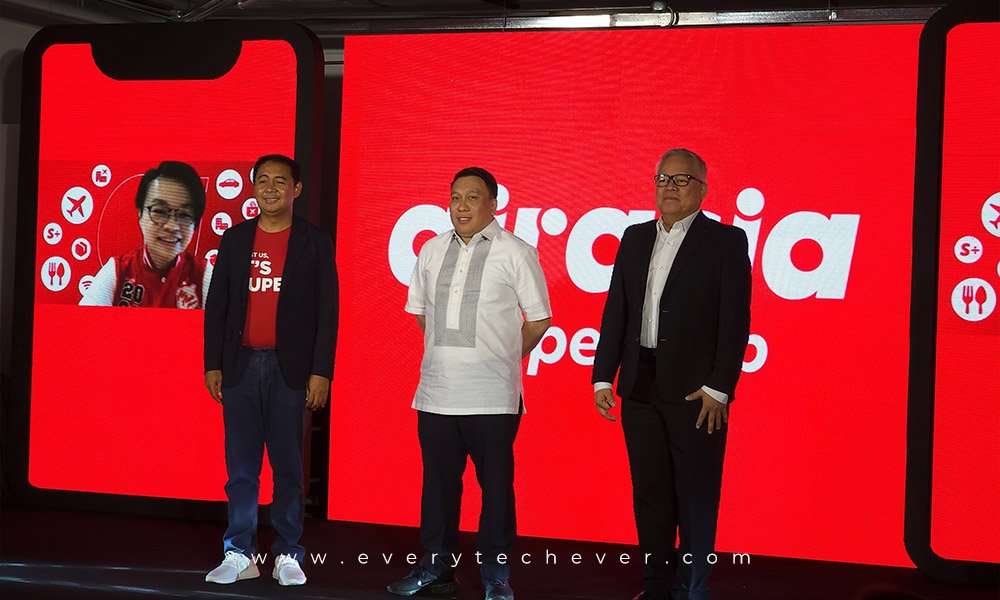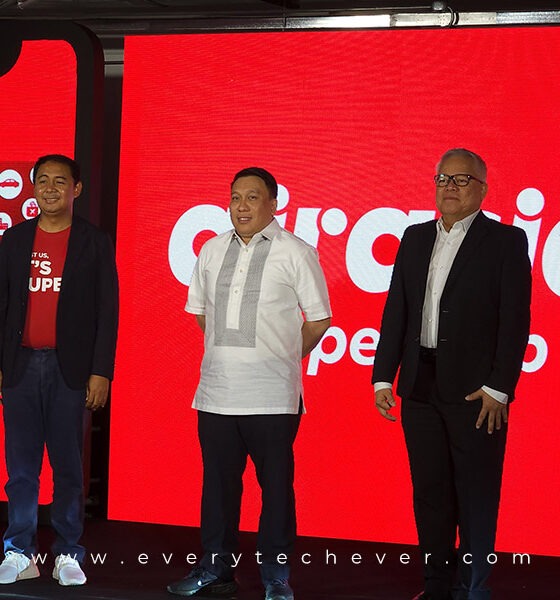 AirAsia Super App officially launched in the Philippines
You can now compare and book flights to more than 3,000 destinations with over 700 airlines to choose from.
The airasia Super App, ASEAN's fastest-growing integrated digital travel and lifestyle platform, has officially arrived in the Philippines! The newest Super App entrant in the Philippines is aiming to further stimulate the country's strong e-commerce market.
The airasia Super App, a digital venture of Capital A (formerly known as AirAsia Group), is expected to change the local e-commerce game as it is the first and only one-stop-shop travel and lifestyle app in the country.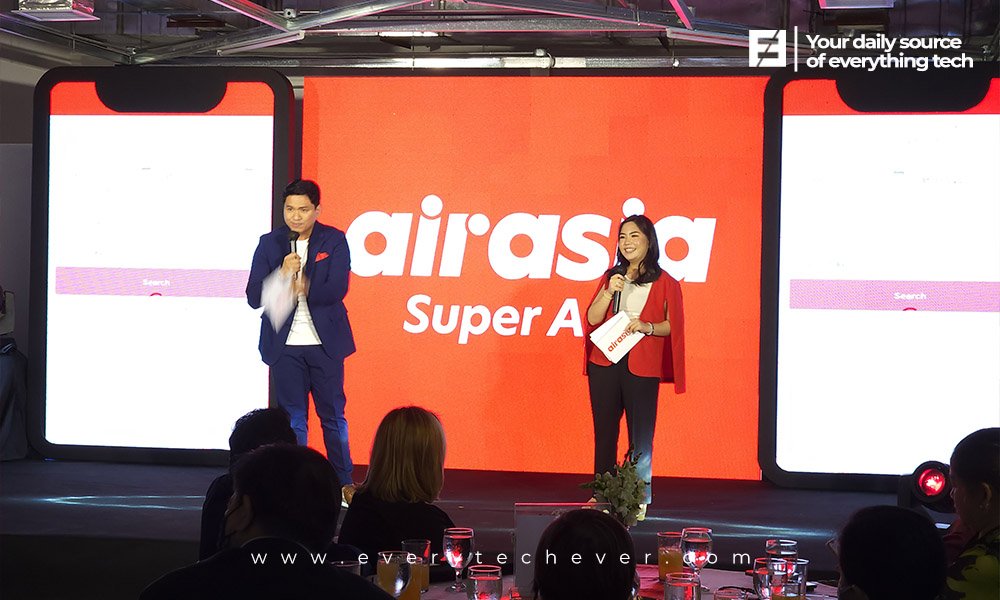 The launch of the airasia Super App complements the findings of AirAsia Philippines in a study commissioned by end-2021, where respondents have highlighted their interest in an integrated end-to-end travel experience. 6 out of 10 respondents are keen on booking packages composed of Flights + Hotel + Tours and Activities, followed by discounted Flight + Hotel bundles (61%), and discounted Food + Activities bundles (59%).
Such packages are available on the airasia Super App, supported by other lines of businesses present in the Philippines like SNAP, and those soon to arrive such as ride-hailing service airasia ride, digital food delivery airasia food, and digital tax-free shopping platform TravelMall.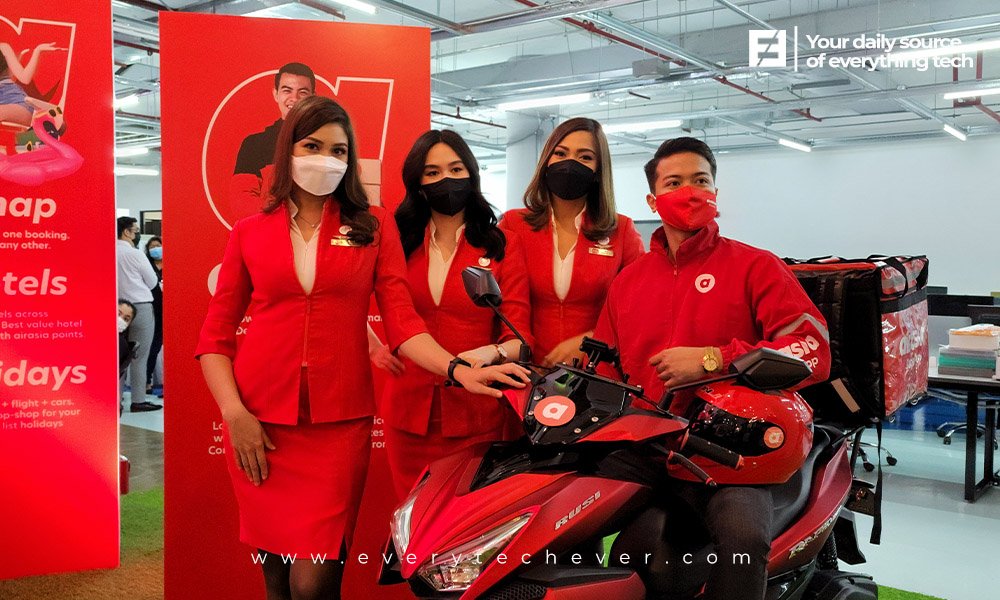 Coming from the successful launch of its Super App in Malaysia and Thailand, Capital A is confident that airasia Super App will perform well in the Philippines as the country gears for its post-pandemic recovery. Differentiating the airasia Super App from others in the market is its capability to allow users to compare and book flights to more than 3,000 destinations with over 700 airlines to choose from.
Aside from flights, customers can also conveniently book hotels, travel packages, activities, car rides, parcel deliveries, and even shop for food, clothes, and other products at lower prices in just a few taps, all in one app. Since its global launch, airasia Super App has partnered with over 200,000 hotels to secure the best deals.
The chat option also allows app users to interact in real-time and get feedback about the products and services in the airasia Super App.
Tony Fernandes, CEO of Capital A Berhad said: "The airasia Super App has arrived in the Philippines, and we are looking forward to serving all Filipinos with three key things – convenience, reliability, and affordability. We are an everyday app, for everyone and we aim to create value for all airasia Super App users. We have grown from just an airline into a full-fledged super app today with strong products across key business verticals such as travel and delivery. With the reopening of borders across the region, we are sure that Filipinos will find the best travel deals on our super app, and enjoy other lifestyle offerings such as airasia food, airasia ride, airasia Xpress, and more when they travel to other countries like Malaysia, Thailand, Indonesia and when they're introduced in the Philippines soon."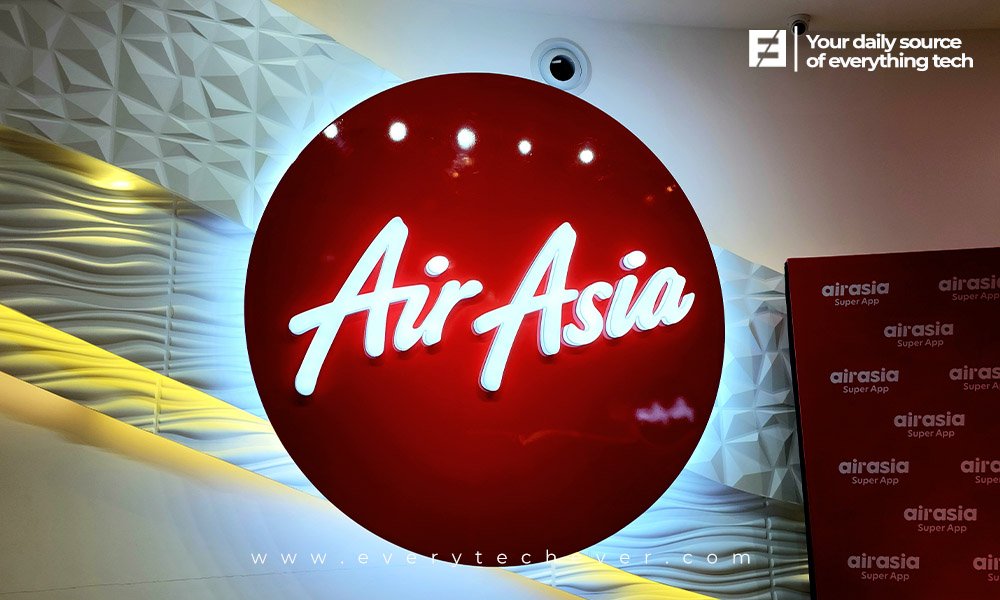 In the coming months, airasia Super App will be opening its ride-hailing and parcel delivery services in the Philippines.
Amanda Woo, CEO of airasia Super App said: "This launch today will be the beginning of something great and there will come a day where the airasia Super App will be a household name for every Filipino, as we strive to be part of your everyday lives – as we introduce more and more offerings here. We are now a complete super app and the only super app that is able to offer products and services across both travel and delivery verticals in one place. As an OTA, we now offer flights from over 700 airlines to more than 3,000 destinations across the globe, apart from over 200,000 hotels. The SUPER+ subscription plan, which was launched last week is also something that brings value to any subscribers and we hope that more Filipinos will subscribe once more services are introduced here in the Philippines."
Capital A said the Philippines is a very important market. It hopes to expand the airasia Super App consumer base in the Philippines by the fourth quarter of 2022.
At the helm of airasia Super App Philippines is Managing Director Ray Berja. Berja shares: "We at airasia firmly believe that 'diversified offerings' in an 'integrated platform' presents the future of brands – a future wherein experience is seamless from one end to the other. This is what airasia Super App is set to offer Filipinos. We have grown beyond being a travel company as we know the customer journey going to and from their travel destination is much more complex. Our answer to these complexities is a simple one-stop hub for all essentials, making life more convenient one tap at a time."
Berja also remarked on the economic activity that the airasia Super App Philippines aims to spur in the coming months. "As part of our efforts to help boost the country's economic recovery, airasia Super App is offering a more diverse platform for businesses at any level. We want services to be available at their best value to stimulate commerce for businesses of all sizes as we all gear for recovery," Berja shares.
The Philippine government also sees promising growth and optimism with the entry of the airasia Super App in the e-commerce market.
Mon Lopez, Trade and Industry Secretary said: "With innovation, it's all about introducing new ways of doing things, processes, products, and services. Obviously, that kind of mindset is what we need with or without pandemic. What Super App is doing is definitely one step and probably many steps towards innovation."
According to Emmanuel Caintic, Information and Communications Technology Acting Secretary: The department would like to congratulate airasia on the launching of the airasia Super App. airasia has once again proven itself to be a digital company that evolves with time and is committed to developing relevant business solutions for the people. The official launch of the airasia Super App is a remarkable milestone as it makes technology in travel, lifestyle, and financial services more understandable, affordable, and flexible. With this innovation like the Super App, that's precisely what we want to encourage is that people transact online and they can be secured in transacting online, be comfortable online. That's why we are welcoming this app right now because it is a testament to pivot to the digital economy because it's the best driver for growth."
To celebrate this milestone, airasia Super App is offering a month-long SUPER SALE with big flight, accommodation, and shopping discounts. Headlining these promos is the Fly Home to Vote Promo, with a booking period 03-10 April and a travel period from 03 April to 03 September. This promo is also targeted at encouraging Filipinos to practice their right to vote on 09 May.
Another promo is the SNAP (fly + stay) promo at Amorita Resort in Bohol for only PhP 10,199 per person for 3 days and 2 nights, with a booking period of 04-10 April 2022 and a Travel Period from 4 April to 30 September 2022.
Those ready to fly again to both international and domestic destinations will also enjoy availing of promos such as a 20% OFF in all Malaysian Hotels with promo code SLAYSTAY20, bookable from 04-10 April 2022; and the airasia Super App Online Travel Agency 20% discount with promo code PHSUMER20. And lastly, if one plans to fly back home, the airasia Travel Mall has a special promo from 01-30 April. With promo code PASALUBONG50, shoppers can slash off as much as 50% off of TravelMall items – perfect for family pasalubong boxes.
Watch out for more exciting promotions as other LOBs under airasia Super App rolls out in the months to come.dig
With airasia Super App, Filipinos can now travel and shop more, for less.

AirAsia Super App supports the return of historic Bohol Sandugo Festival
The return of Sandugo signals that we are on the right track to recovery and Boholanos.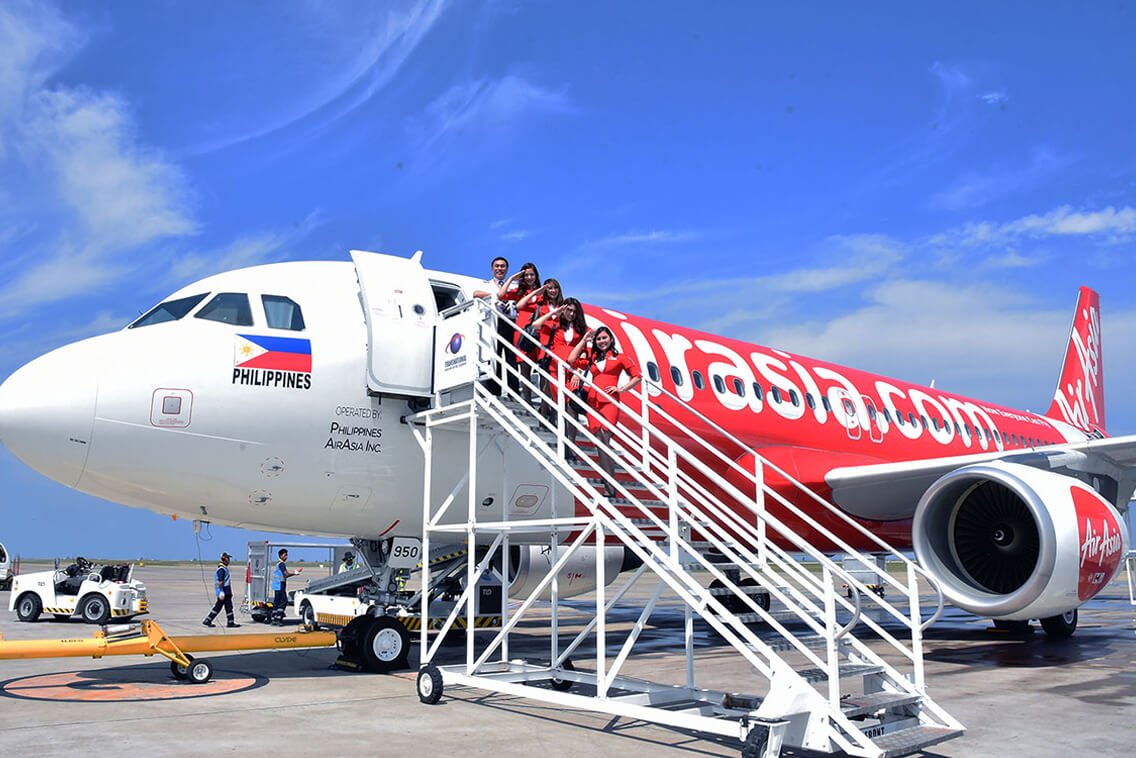 In a strong bid to promote tourism and culture, airasia Super App and AirAsia Philippines today co-organized the airasia Fiesta Concert and Bohol Sandugo night market, packed with exciting activities, programs, and promos for Boholanos.
After two years of putting celebrations and some traditions on hold because of the COVID-19 pandemic, the local government of Bohol brings back its face-to-face Sandugo Festival on the streets.
Although street dancing has been postponed for this year, other exciting tourism activities such as the tourism expo, quiz bee, Miss Bohol 2022, and jobs fair pushed through.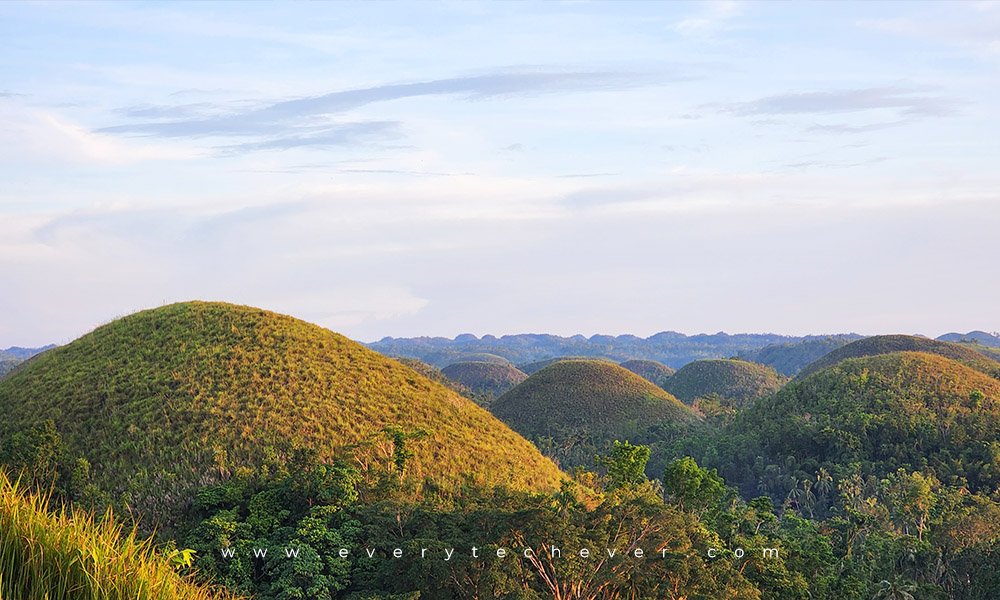 To celebrate Sandugo Festival, airasia Super App Philippines is giving away huge discounts on hotel and flight bookings for as low as 1,200 pesos from Manila to Tagbilaran. airasia Super App users can also enjoy up to a 20% discount on Travelmall purchases using the promo code TMSUPER20. Apart from discounts, airasia Super App is raffling off free accommodations to Solea Coast, Bohol Shores, Twin Tides, and Ocean Suites to Sandugo participants.
Ray Berja, Managing Director of airasia Super App Philippines said: "Sandugo holds so much significance to all of our Boholano friends and family here, but this year makes it more meaningful as we return to the streets and regain the merriment of celebrating face to face. The return of Sandugo signals that we are on the right track to recovery and Boholanos can be assured of airasia Super App's continued support in stirring travel demand as we also provide opportunities for micro small medium enterprises in the province.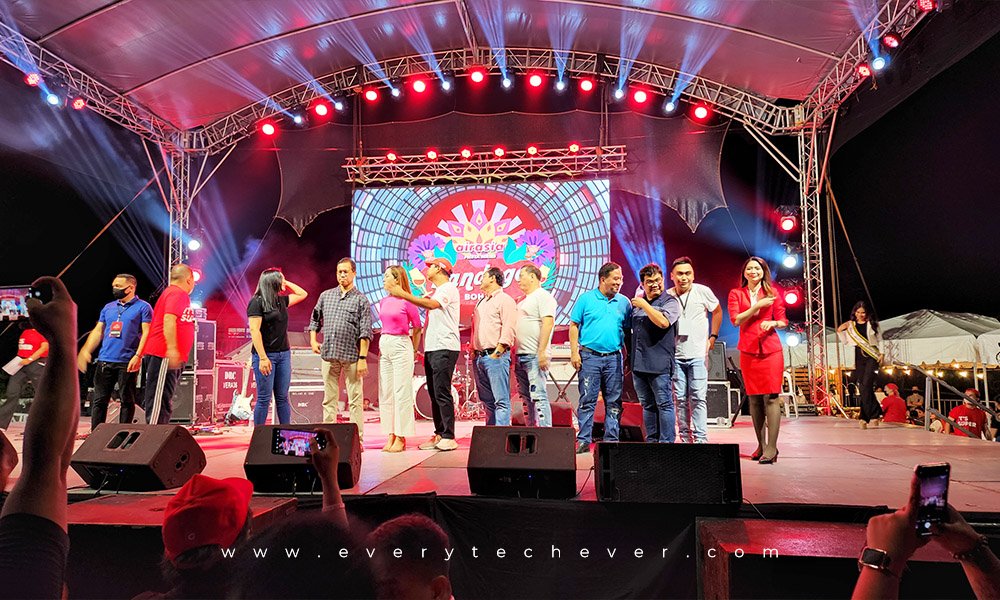 airasia Super App treated Boholanos to the Night Market at the Old Tagbilaran Airport featuring the best finds and delicacies. Aside from this, airasia Super App users were entertained by one of the best Filipino OPM bands, Spongecola, local performances, Allstars, and DJs at the airasia Fiesta concert.
Watch out for more exciting promotions as other lines of business under the airasia Super App such as food delivery, ride-hailing, and more roll out in the months to come.
Download the airasia Super App via Apple App Store or Google Play Store now.
For updates, follow the on Facebook and Instagram.
With airasia Super App, Filipinos can now travel and shop more, for less.
Go Hotels will make your travel to Puerto Princesa hassle-free
It's a go-to hotel in the heart of Palawan.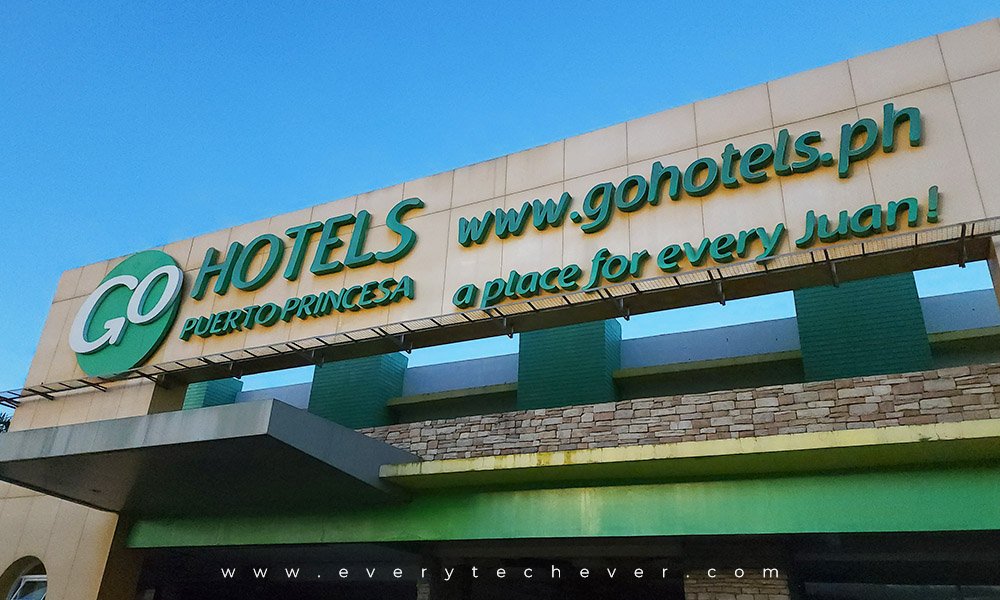 It can be expensive to travel. If you've been putting money aside for a trip for some time, you probably want your money to go as far as possible so you may have the trip of a lifetime.
The capital of Palawan, which many well-known travel and news publications have named one of the world's most beautiful islands, is the city of Puerto Princesa. Additionally, the city has received accolades for being the "cleanest and greenest city" and being an environmental leader globally.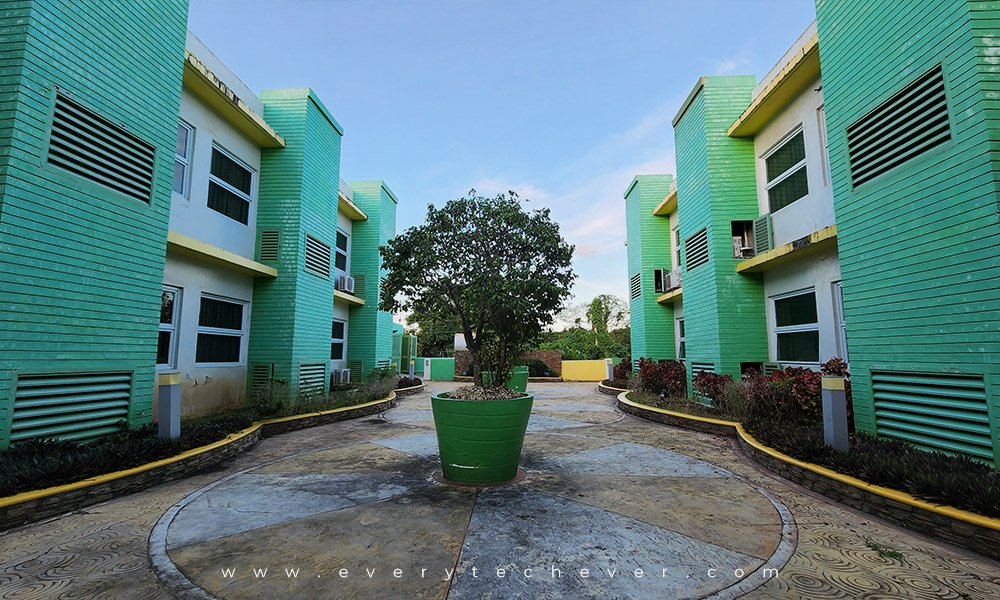 Puerto Princesa is well-known as a gateway to Palawan Island, particularly to well-known destinations like El Nido and more minor well-known destinations like San Vicente and Balabac. Puerto Princesa is also known for its beautiful natural attractions like the Puerto Princesa Subterranean River National Park, which was named one of the New Seven Wonders of the World.
For the Palawan Baragatan Festival 2022, we recently traveled to Puerto Princesa in Palawan and stayed at Go Hotels Puerto Princesa. The hotel provides reasonably priced lodging without sacrificing the standard of service or the visitors' comfort.
In the center of Puerto Princesa City is where you'll find Go Hotels Puerto Princesa. The Puerto Princesa Subterranean River National Park is 70.6km (two hours trip) and the airport is only 2.9km (a 15-minute drive) from the hotel. The Robinsons Place Palawan Mall is close to the hotel if you need to make any purchases or catch a movie.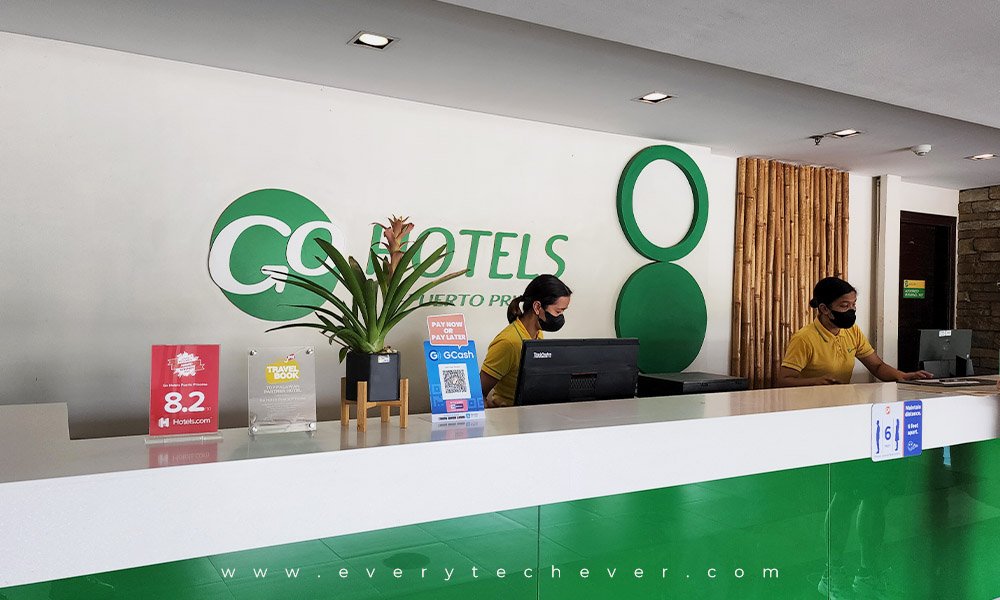 The hotel is close to the pick-up points for many Puerto Princesa, and Palawan tours, such as the Underground River, Honda Bay, City Tour, and Iwahig Firefly Watching.
Each room has a private bathroom with a hot and cold rain shower, a 32-inch LCD TV with cable, 100% cotton sheets with duvet covers, chiropractic pillows of the highest caliber, and non-allergenic blankets, as well as many other amenities.
Nearby landmarks
Hill Baker (5.3km)
Butterfly Eco-Garden and Tribal Village in Palawan (4.6km)
Restaurant on a boat called Hakuna Matata (5.1km)
Crocodile Farm and Wildlife Rescue Facility in Palawan (9km)
Square Cuartel (4.7km).
Cathedral of Puerto Princesa (4.5km)
Close to your food cravings
It's a necessity to sample their signature dish at Chicken Ka Inato!
If you're looking for reasonably priced all-you-can-eat Filipino food in Puerto Princesa, Balay Bukid (3.8km) is the place to go.
Relaxing Stay!
The regular queen room at the hotel where we stayed was nice and adequate for a restful stay. This is not a bad thing given that most of us rarely stay in our rooms while traveling. Staying at a budget-friendly hotel is strongly advised, especially if you're on a tight budget. You can secure your belongings in the room's in-room safe while you are out exploring.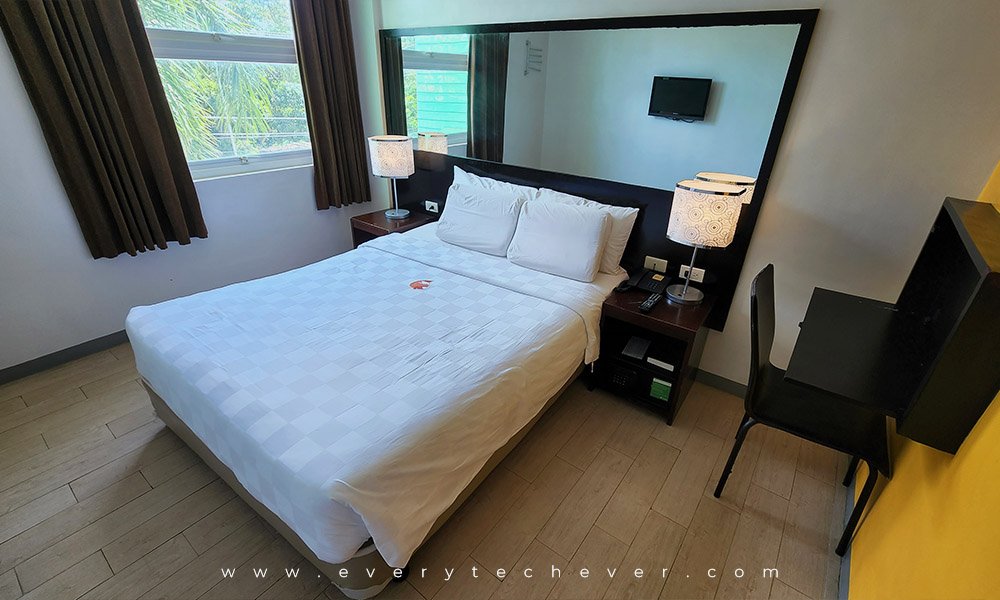 Additionally, a queen-sized bed with 100% cotton linens and duvet covers is included. The bathroom is clean, as is the toilet. Additionally given are toiletries like shampoo, soap, and toilet paper. The towels are fluffy and fragrant!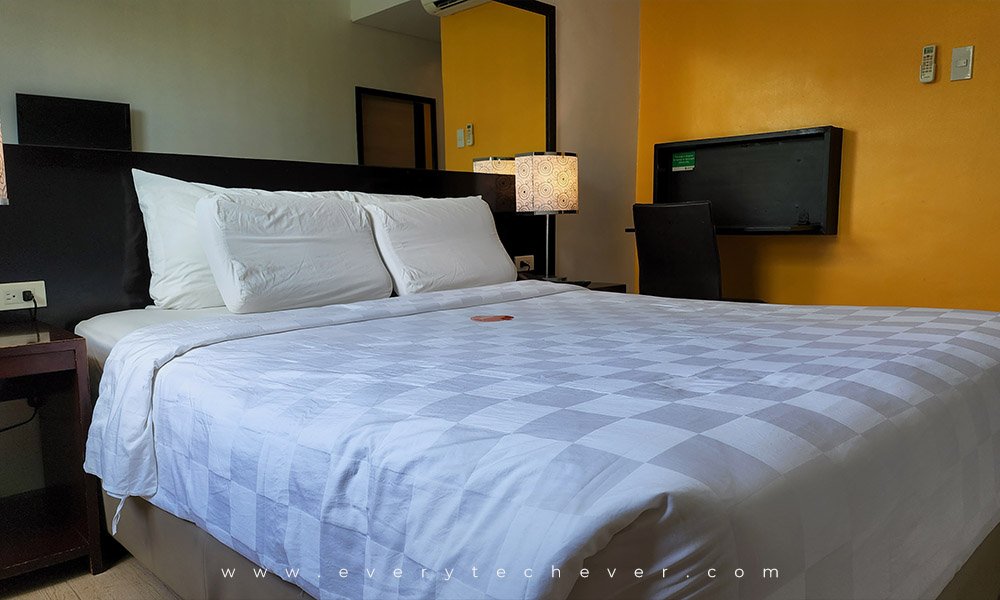 Overall, Go Hotels Puerto Princesa is undoubtedly one of your finest options if you're seeking affordable and comfortable lodging in Puerto Princesa. The staff's assistance and level of service were greatly appreciated.
Also, they offer luggage storage so that visitors can keep their possessions there while they travel or wait for a flight home. In order to ensure that you get the most out of your trip, be sure to ask them for everything you require.
As of this writing, listed room rates start at PHP 1500 per night per room. However, do keep in mind that these rates change according to the dates of your stay, so check their website or download the Robinsons Hotels mobile app to ensure you are getting the best deal possible.
You can reach them by phone at (63) 998-840-1637, send them an email at [email protected], or get more information by visiting the Go Hotels Puerto Princesa website.
Baragatan Festival 2022: An experience of Palawenos rich culture
Get to know what keeps people coming back to Palawan and how to fly safely and conveniently.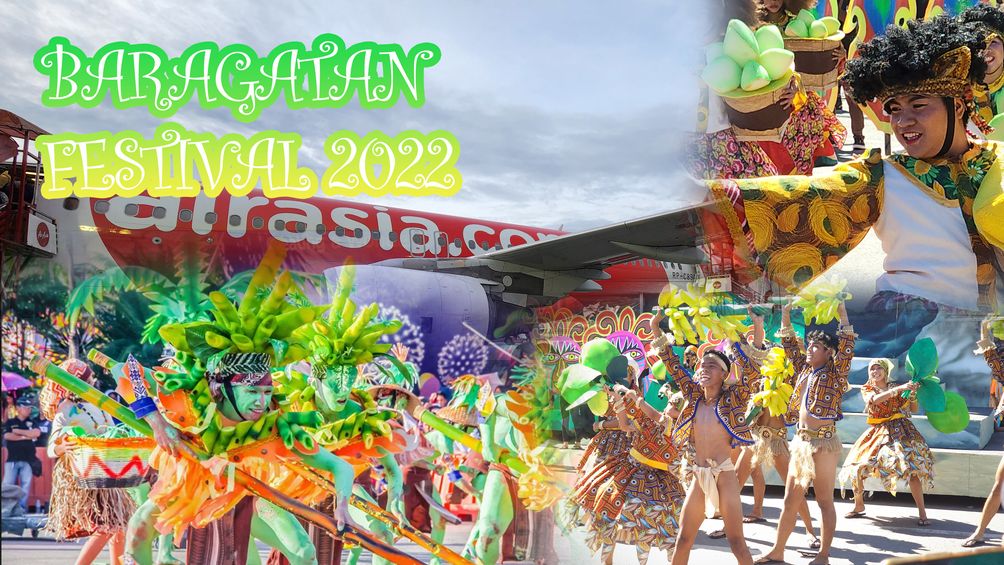 Every year, in the two weeks preceding Palawan's Foundation Day, every municipality in the archipelago congregates in the capital to exhibit the best parts of their regions.
The ideal season to visit Palawan, a popular tourist destination, appears to be summer when its beaches and Underground River (Puerto Princesa Subterranean River Park) exhibit their most colorful hues. You may not be aware, though, that there is a second ideal season to travel to Palawan, especially Puerto Princesa.
Baragatan Festival is a celebration of culture and art
A visit to Baragatan is similar to having a meet-and-greet with all the fascinating people and locations in Palawan. The locals will bring it to you, so you don't have to physically travel to each location to experience it; perhaps what you see will persuade you to stay longer. Perhaps meeting and hearing the tales of inhabitants from isolated regions like Kalayaan, the contentious group of islands that China also claims, is sufficient.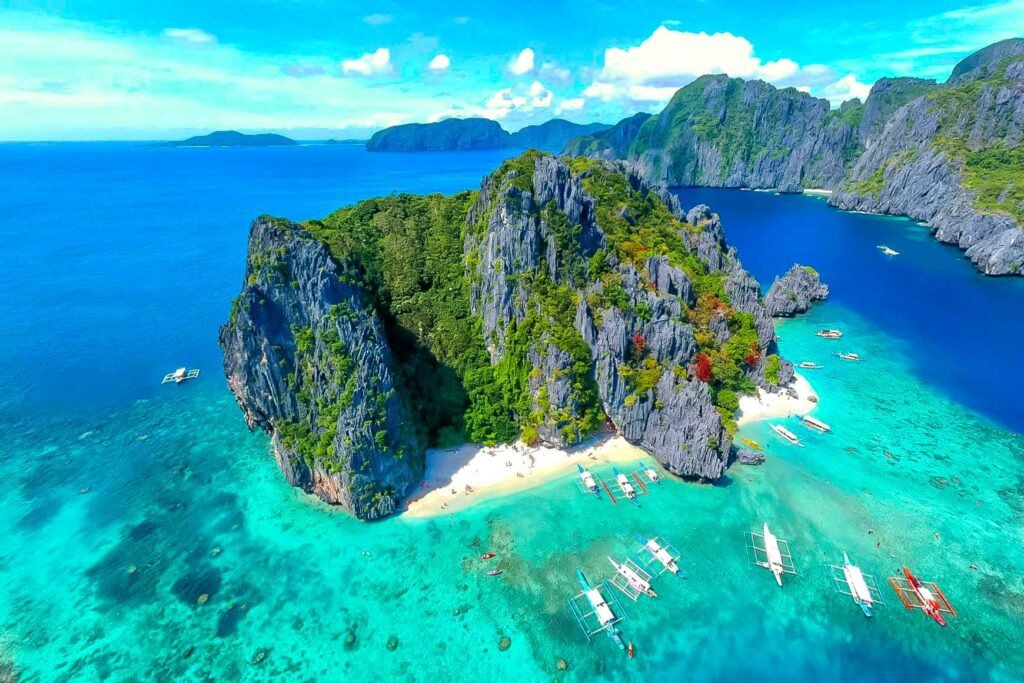 We were recently invited by the provincial government of Palawan to go to the city and attend the Baragatan Festival.
After a more than two-year pause caused by the pandemic, we are now experiencing some of the glory days of travel. This year's Saraotan sa Dalan 2022 celebration of the rich tradition and culture of the Palaweos drew both tourists and residents to Mendoza Park.
Saraotan sa Dalan is an annual street dancing competition that showcases the unique traditions of 7 municipalities from different areas of the province of Palawan: Kalayaan, San Vicente, Dr. Jose P. Rizal, Brooke's Point, El Nido, Magsaysay, and Quezon. Starting at Mendoza Park and moving along Rizal Avenue, Puerto Princesa City's major thoroughfare, the street dance procession makes its way through the city before arriving at the Provincial Capitol Compound for the showdown event.
The Saraotan sa Dalan delegations this year used to dance and vibrant costumes to highlight the stories and rich traditions of their community. The costumes and accessories worn by the performers are vibrant. Drums beating loudly flood the streets with a jovial and joyful atmosphere. As they parade through the streets of the town, the entertainers dance enthusiastically.
The festival, which began on June 10, promises a spectacular celebration with the theme "Baragatan sa bagong Palawan ngayon-moderno, progresibo at kilala sa buong mundo: Legasiya ng tapat, mahusay at epektibong paglilingkod sa mga Palaweo ng administration ni Gov. Jose Ch. Alvarez."
Here's a sneak preview of the celebrations this year!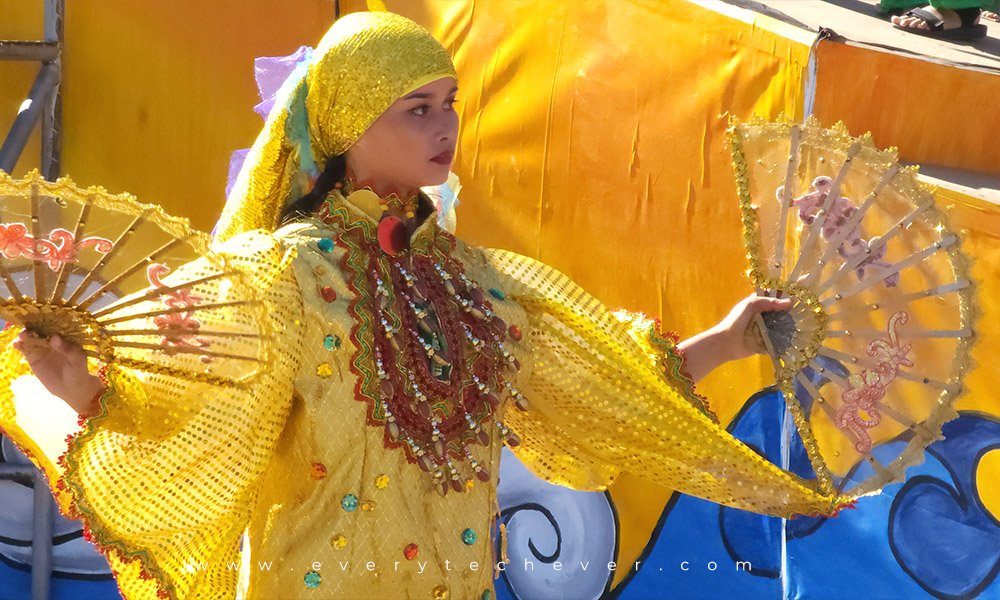 With Air Asia, travel is secure and practical
As the bulk of tourist destinations have now started to relax travel restrictions, an increasing number of people are traveling to make up for lost vacation time caused by the outbreak. Choosing an airline is challenging right now because there are so many different promotions available.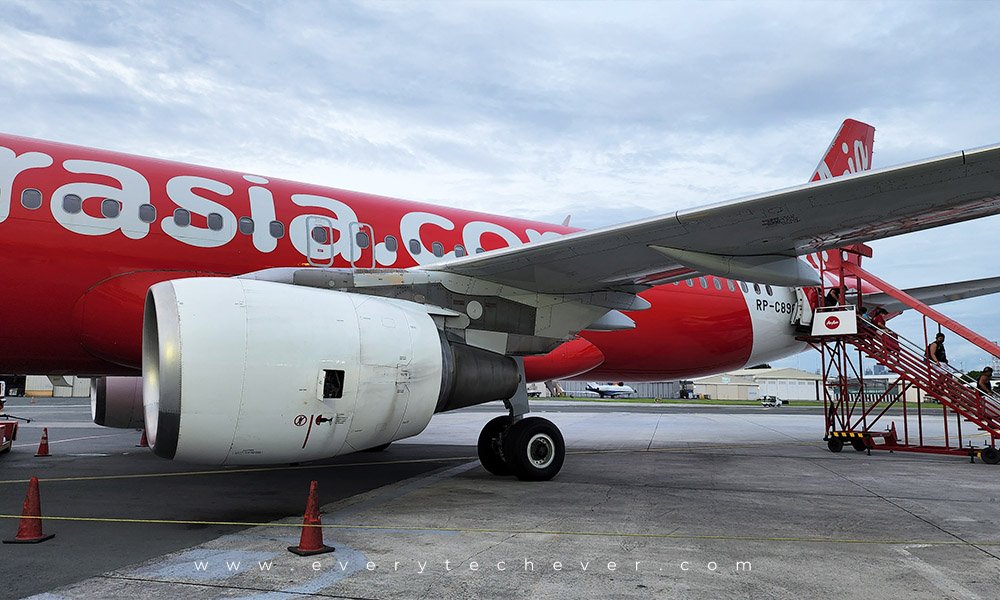 But in our case, we chose AirAsia. You won't have to worry about shelling out a lot of money for your flight, thanks to their incredibly low prices, and you can use the extra cash to do and buy the things you want to do and see while traveling.
Keep an eye out for a separate feature when we will talk more about our enjoyable flight experience with AirAsia.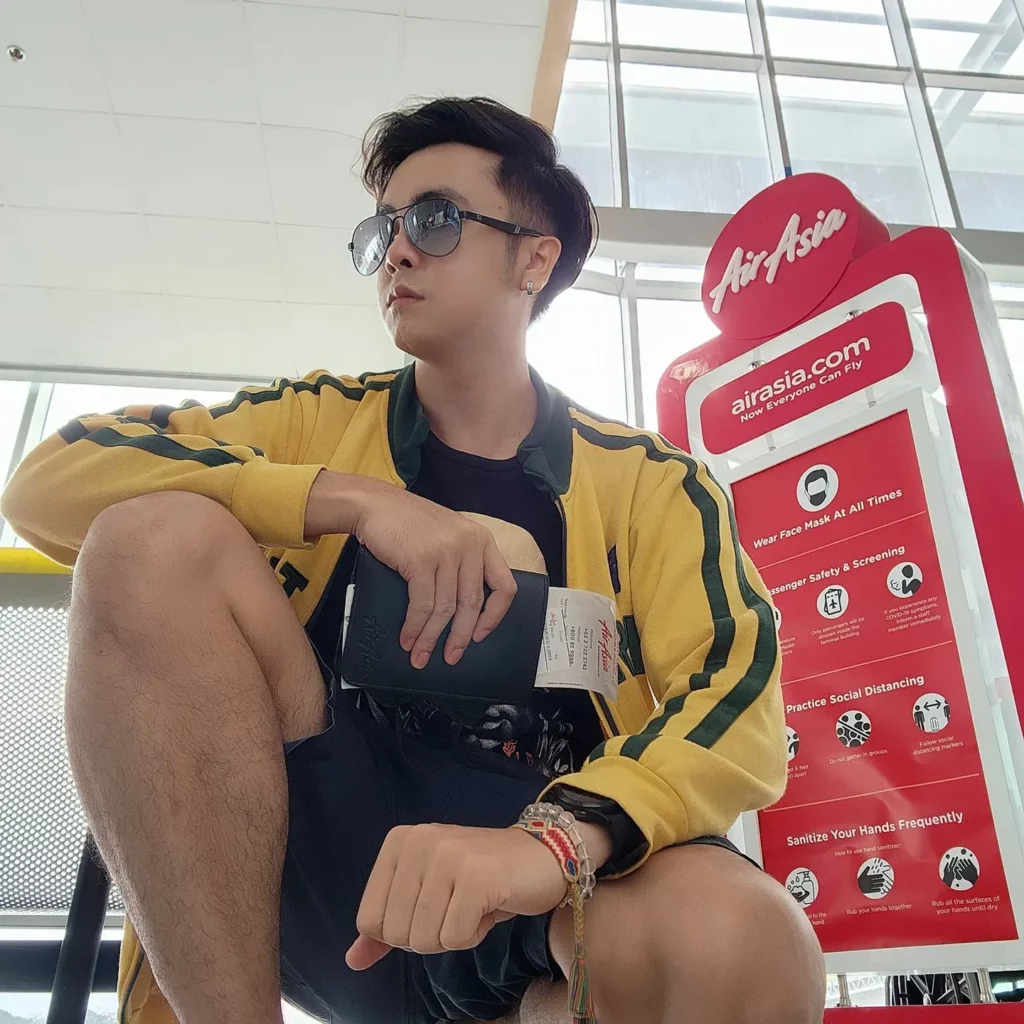 Thank you so much to the provincial government of Puerto Princesa for letting us explore Baragatan Festival and AirAsia for giving us such a wonderful flying experience!
You can download the airAsia Super App from the Apple App Store or Google Play Store to book flights and find the greatest bargains. Be sure to follow them on Instagram and like them on Facebook to receive updates. You'll constantly be informed about their promotions if you do this!
Filipinos can now travel more and buy more affordably thanks to the airAsia Super App.
Would you like more features like this? For the most recent trends, please follow us on Facebook, Twitter, and Instagram.