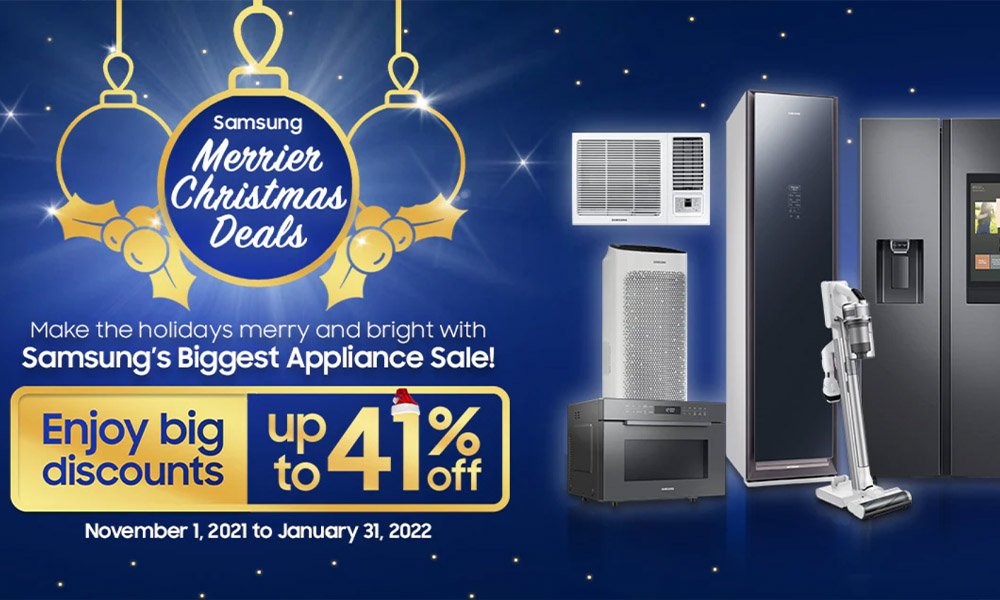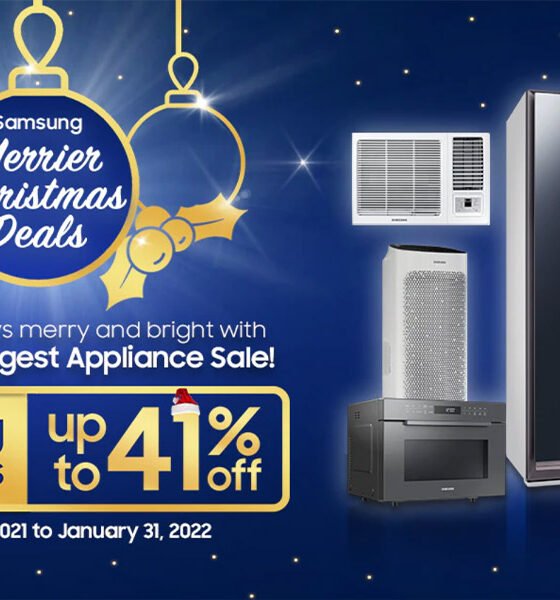 Five Tips for Getting Your Home Ready for the Holidays
Make this 2021 holiday season the most organized yet with these five tips!
Preparing for the holidays can immediately turn into an overwhelming event, especially when people are coming over — from cleaning the house, setting up the holiday meals, to ensuring that all loved ones are comfortable and safe indoors. It pays to be prepared for the incoming holidays, without breaking a sweat.
Make this 2021 holiday season the most organized yet with these five tips.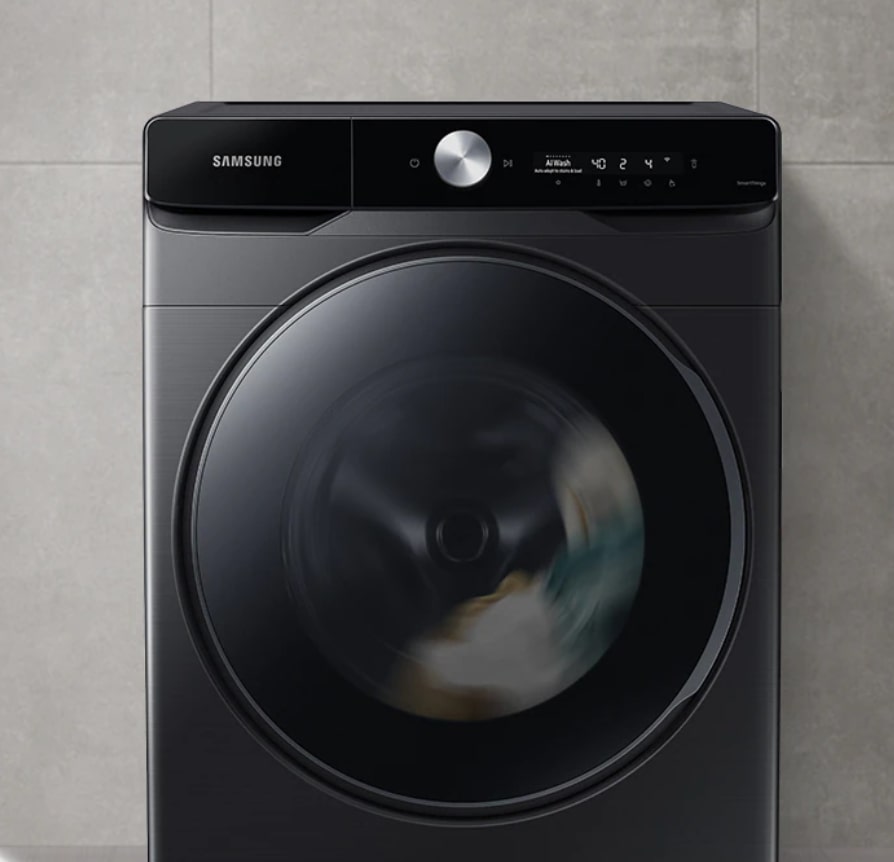 Freshen up the holiday outfits before the festivities.
Doing laundry during holiday preparations can be a hassle, but with the help of Samsung's Washer Dryer Combo, washing clothes becomes more efficient. With a Speed Shot of just 30 minutes, any last-minute outfit changes that need washing can be done while doing other household chores.
Spilled sauce stains during holiday dinners can be a pain to remove and deal with. Good thing this Samsung Washer Dryer Combo features efficient cleaning with the EcoBubble™ technology that turns detergent into bubbles that quickly penetrates fabric and removes dirt easily while preserving the quality of clothes.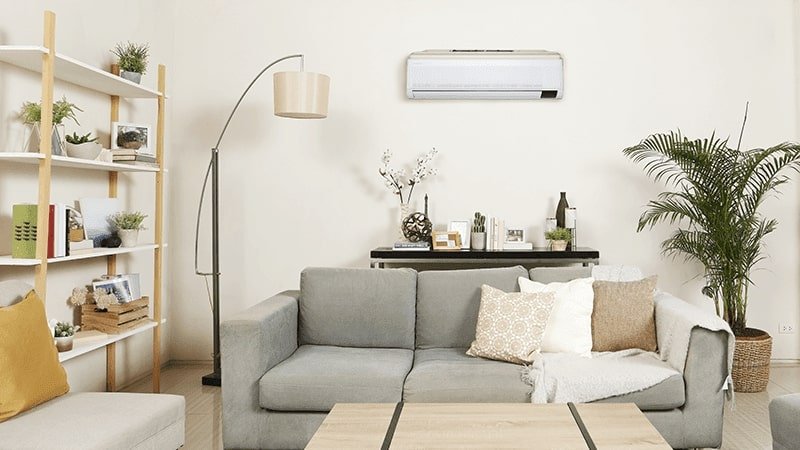 Stay comfortable and cool while hanging out.
Nothing beats the holidays when it's spent comfortably with loved ones. Celebrate a cool and safe holiday with the Samsung Basic S-Inverter Air Conditioner. This air conditioner features Fast Cooling Technology that can cool rooms quickly from corner to corner, so celebrations are always kept cool. It also features an Anti-bacterial Filter that helps protect against dangerous airborne contaminants. All these features can be enjoyed without thinking about increased electric bills with the Energy Saving mode.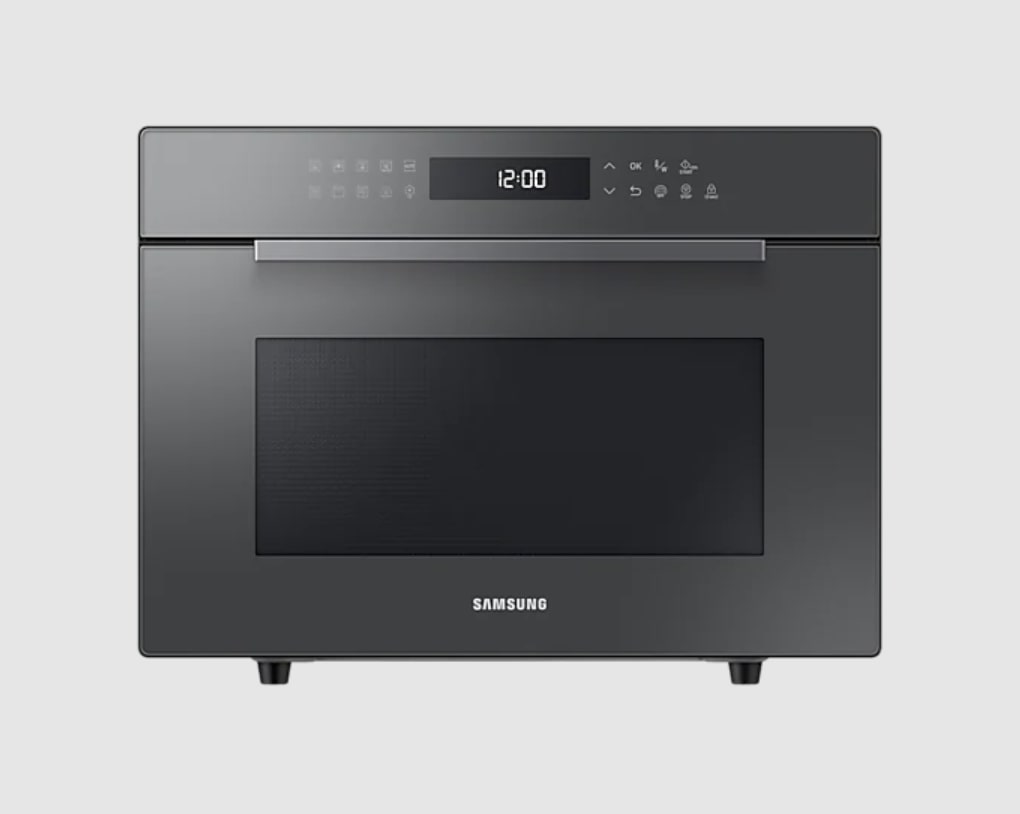 Serve scrumptious Noche Buena dishes in an instant.
No matter how one effectively manages the food preparation, cooking different meals can still be overwhelming especially when pressed for time. The Samsung Smart Oven can help create any meals in no time with its all-in-one oven with 6 functions, namely as a convection oven, air fry, grill, steam, microwave, and ferment. It also reduces cooking time significantly with the HotBlast™ technology.   Powerful hot air is blown through multiple air-holes directly onto the food, so it's cooked evenly: crisp outside, but juicy inside.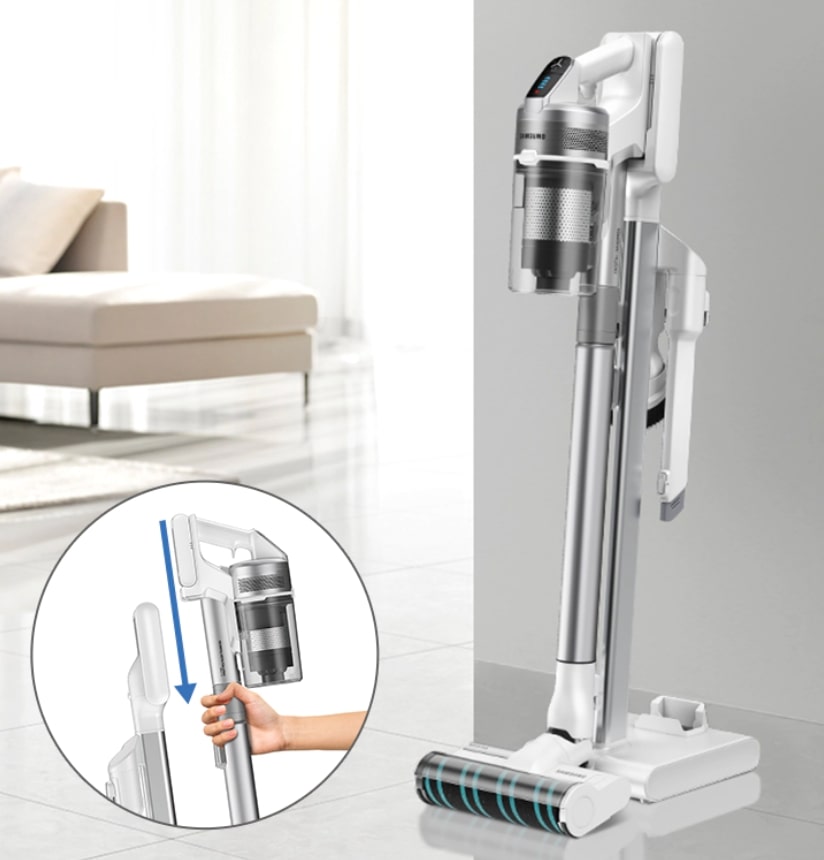 Say goodbye to unwanted dust and make room for the festivities.
Cleaning the floors and dusting are two of the most tedious tasks in preparing the home for the holidays. With the advanced cleaning performance of the Samsung Jet Stick Vacuum Cleaner, surfaces and floors can be cleaned in time for any holiday celebration. This 2-in-1 Flexible Cleaning Tool features a Stick and Handheld Vacuum Cleaner in one, with the flexibility to maneuver under sofas and hard-to-reach areas for a dust-free home.
Save some of the holiday leftovers for tomorrow's breakfast.
With the variety of food served during the holidays, food storage can cause an issue. With the Samsung Side by Side Refrigerator with Ice and Water Dispenser, there is no need to stress about food storage. The SpaceMax™ technology provides more space to store all sorts of holiday food. This refrigerator also comes with an All-around Cooling feature to ensure that food is properly cooled to stay fresh longer.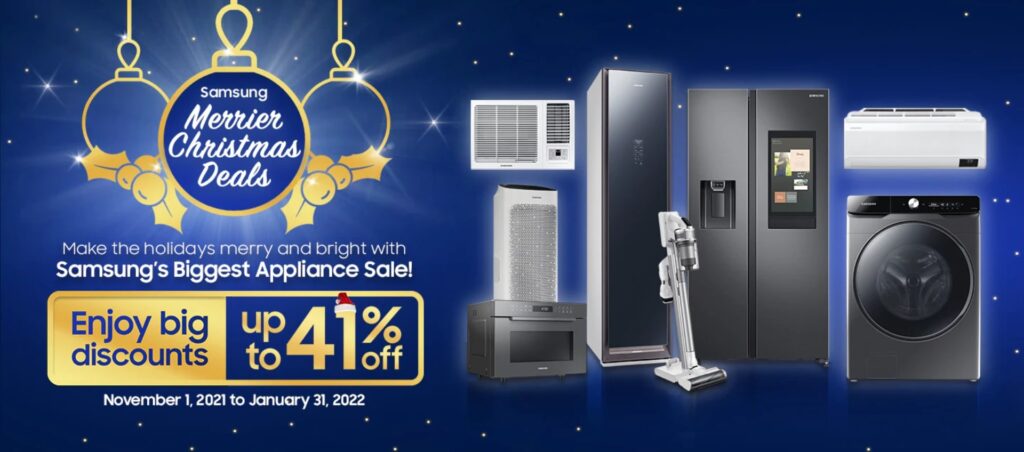 Celebrate merrier holidays with these five tips in preparing the home by taking advantage of Samsung's biggest appliance sale! Enjoy big discounts with convenient payment options from straight cash discounts of up to 41% off. Get 12-month 0% installment plans until January 31, 2022. Find out more about the promo mechanics by liking SamsungPH on Facebook or visit https://www.samsung.com/ph/offer/offline/2021/merrier-christmas-deals/featured-products/.
Don't miss out on these irresistible discounts and experience the unique features and innovation of Samsung appliances this holiday season!

Achieve your 2022 interior design with XTREME Appliances
It's time to redesign your home!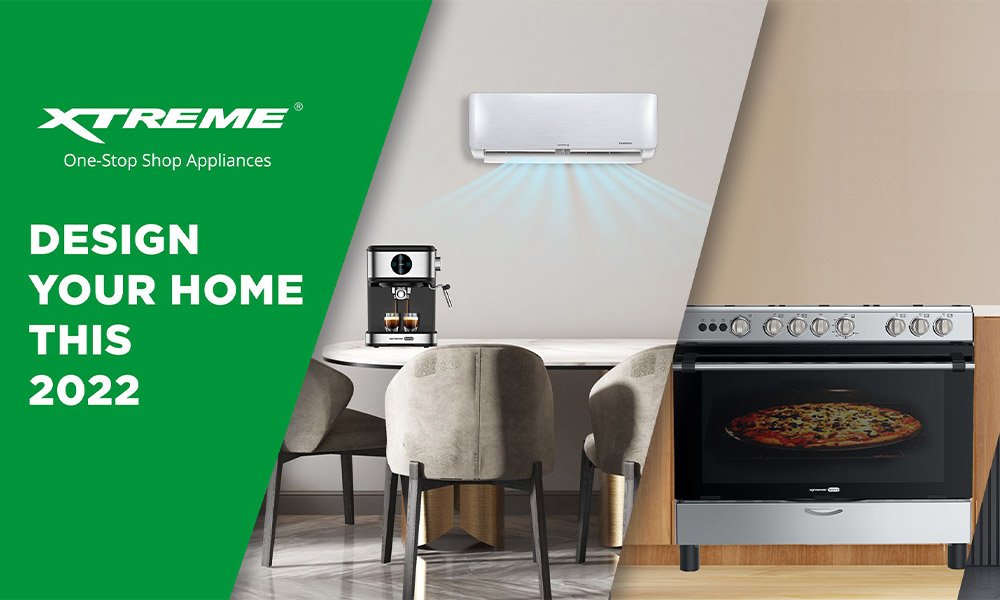 As Filipinos welcomed 2022, most of us are starting — or even beginning their annual home improvements — to adapt to the interior design trends of the year.  With the past two years of a global pandemic which had been difficult for most of us, it is essential to create a space that is comfortable and effective. Luckily, these 2022 interior design trends resonate with this sentiment in creating a home that is more modern yet sustainable while enabling our personal style to lead the way.
In decorating our homes, one of the common struggles is selecting the right home appliances that reflect our style vision, yet are useful and practical. XTREME Appliances, the country's leading one-stop-shop appliance brand, is here to help you elevate your home's overall interior design and functionality.
Multifunctional Spaces
As the global pandemic has normalized the remote work setup, it is really important to put up a multifunctional space where we can work or study. Expect that working from home setup will remain a fixture in most Filipino households, thus multipurpose room is still a must-have for this year.
Two of the most important things to consider in creating this kind of interior setup are practicality and functionality, hence selecting a good set of appliances will help your productivity at a maximum level. Having a comfortable working environment is essential, that's why investing in premium quality air conditioners should be highly prioritized. XTREME Cool Split Type Inverter Aircon can do its job in providing a pleasant working space while saving electrical consumption of up to 60%. 
To achieve a more effective working space, having a 10L XTREME Home Coffee Machine is also highly recommended, especially to caffeine-lovers out there.
Neutral Colors
Sticking to something simple yet classy is a smart choice in solving your interior design dilemmas. If you want to retain your neutral-colored interior, XTREME Appliances offers a wide range of appliances that perfectly complement your vision for each part of your home.
For your kitchen, opt for neutral-friendly appliances such as black, silver, or gray. The 90CM XTREME Home Gas Range boasts a classic aesthetic that fits just right in every design. You can add a 20L XTREME Home Microwave 'Moon' Oven and 6.5L XTREME Home Digital Fryer to make your kitchen look attractive while requiring minimal effort.
For your living room, watching your favorite Netflix show on your 65" XTREME Android TV won't hurt your overall neutral look. In fact, this can add a little accent with its black frameless aesthetic.
Outdoor aesthetics
This year, enhancing your outdoor spaces might be best for you. Living in a global pandemic for nearly two years now is tiring and drowning, that's why leveraging your outdoor space where you and your family can spend time together is a wise choice. In this way, you can have a view of the outside world yet still be at the comfort of your home — technically.
Portable appliances such as the 10L XTREME Home Air Cooler can be beneficial for your outdoor chitchat since summer is coming in just a couple of months from now. You might want also to consider setting up your laundry space outdoor — just to expand your household's living and kitchen space. Place your XTREME Cool Front Load Washer and Dryer in an open-air area to achieve an 'al fresco' laundry moment — just make sure it is safe from any weather circumstances that may have a direct effect like heavy rain and direct sunlight.
Thematic Styles
One of the most challenging factors to decide upon is the overall theme of your house interior. For an industrial-looking interior, which capitalizes on metal, woods, and pipes, a combination of stainless steel, black or white will work perfectly.
This kind of look is often associated with loft and city apartments, however, you can just get the necessary elements of this style and make it work depending on your personal taste. To match your industrial-looking household, the 1.9L XTREME Home Electric Kettle is a good choice for your kitchen countertop because of its stainless steel body.
If you're looking for an oven that complements your concrete-filled aesthetics, the 45L XTREME Home Electric Oven is an ideal cherry on top with its black metallic finish.
To keep updated on the latest news and happenings of XTREME Appliances, like and follow them on Facebook, Twitter, Instagram, TikTok accounts and join their official online community on Facebook, XTREME Fam. For the full list of products and exclusive discounts, please visit XTREME on Website, Lazada, and Shopee e-commerce.
Equip your homes with XTREME Appliances' newest products
Xtreme new products will make your monsoon more productive!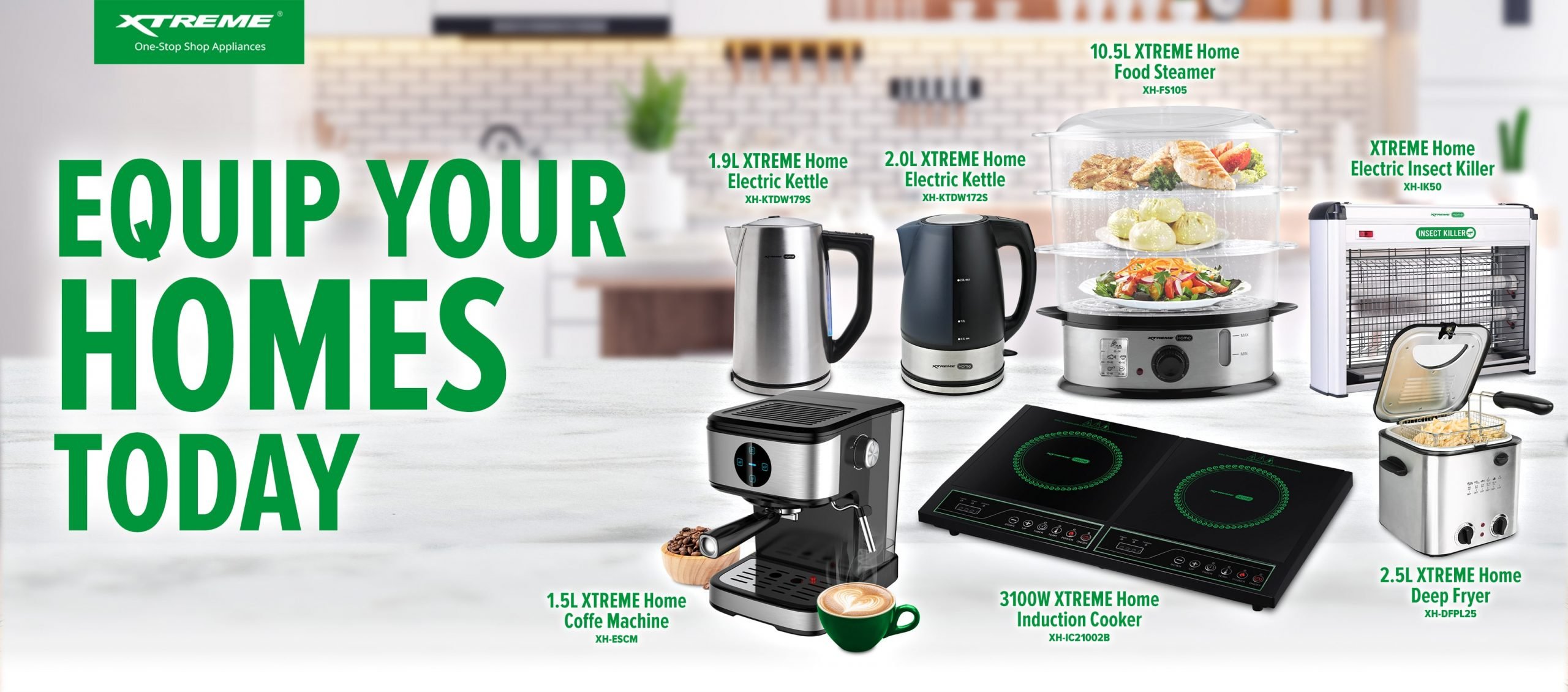 As the country shifts to rainy and cold weather, most Filipino households are now preparing how to keep their homes perfectly fit the indoor mood. While the cold and gloomy weather is still far from over, might as well consider rain-proofing your homes with extra comfort, security, and readiness. XTREME Appliances, the country's leading one-stop-shop appliance brand, just introduced new products that will make the monsoon season bearable and sustainable.
Stay warm and cozy with these useful and practical appliances that are truly must-haves these monsoon days.
Insect Killer
Everyone wants pest-free homes, stress-free nights, and less itchy days this rainy season. This XTREME Home Insect Killer (XH-IK50) doesn't use any chemicals to do its job, making it safer to use inside your households. One of the best things about this product is its minimal power consumption — a practical option if you want to use it overnight to ensure the family's safety from pests and insects. For only P1,095, you can now have worry-free nights and safer households.
Coffee Maker
Rainy days call for a hot cup of coffee while watching your favorite Netflix show. If you're looking for a perfect cup of hot caffeine, the 1.5L XTREME Home Coffee Machine (XH-ESCM), priced at P3,735, is perfect for you! It has a Touch Panel Control and a combination of black and stainless steel finish that make it sleek and modern-looking. Moreover, you don't have to worry about overheating — thanks to its Overheating and Overpressure Protection device.
Deep Fryer
While we stay at home in this cold weather, our fried food cravings will never cease. To satisfy your good old-fashioned fried food cravings, this 2.5L XTREME Home Deep Fryer (XH-DFPL25) has an anti-slip base which makes it safer and hassle-free to use. Not to mention, it has a stainless steel housing and enamel coating oil tank which is easy to clean and maintain.
Electric Kettles
Electric Kettle has always been one of the best ways to heat water for your favorite hot drinks. The newest XTREME Home Electric Kettles provide a quick and easy way to warm up the water but with minimal power consumption. For only P1,995, the 1.9L XTREME Home Electric Kettle (XH-KTDW172S) boasts a stainless steel housing and has 6 Preset Heat Settings that let you set a precise temperature depending on your needs.
On the other hand, the 2L XTREME Home Electric Kettle (XH-KTDW172S), priced at P895, has a concealed heating element — thanks to its matte plastic housing.
In case you forgot to put water, both electric kettles have Boil-Dry Protection with Auto Safety Shut Off feature. Moreover, these new units are equipped with a removable scale filter that maintains the cleanliness of the water while boiling.
Food Steamer
Are you looking for an appliance that you can use to quickly and efficiently cook food? For only P1,695, this XTREME Home Food Steamer (XH-FS105) might be the perfect answer for you! It has a large capacity of a 10.5L steam basket that lets you place an impressive amount of food to be cooked. This quick boiling food steamer has a 60-minute timer and automatic shut-off feature for hassle-free cooking.
Induction Cooker
During rainy days, cooking your favorite soup dish would be a great way to warm up our bodies. The new 3100W XTREME Home Induction Cooker (XH-IC21002) allows you to cook two dishes at the same time. For only P3,995, this is good for people who are living independently in a condo or apartment. One of the most important advantages of having an induction cooker at home is the safeties. This induction cooker recognizes when a pan is in place through its Automatic Shut-Off feature — minimizing the risk of burns and accidents.  
To keep updated on the latest news and happenings of XTREME Appliances, like and follow them on Facebook, Twitter, Instagram, TikTok accounts and join their official online community on Facebook, XTREME Appliances Fam. For the full list of products and exclusive discounts, please visit XTREME on Website, Lazada, and Shopee e-commerce.