As fresh graduates transition to young professionals, they need a device to help them stay on track. Samsung promises to elevate their journey with the Galaxy A03s, help them meet deadlines, stay connected all day, and enjoy breaks through streaming and gaming.
Young professionals with busy schedules like Team Galaxy SB19 found their perfect match in the Galaxy A03s, allowing them to showcase their awesome work and talent to everyone.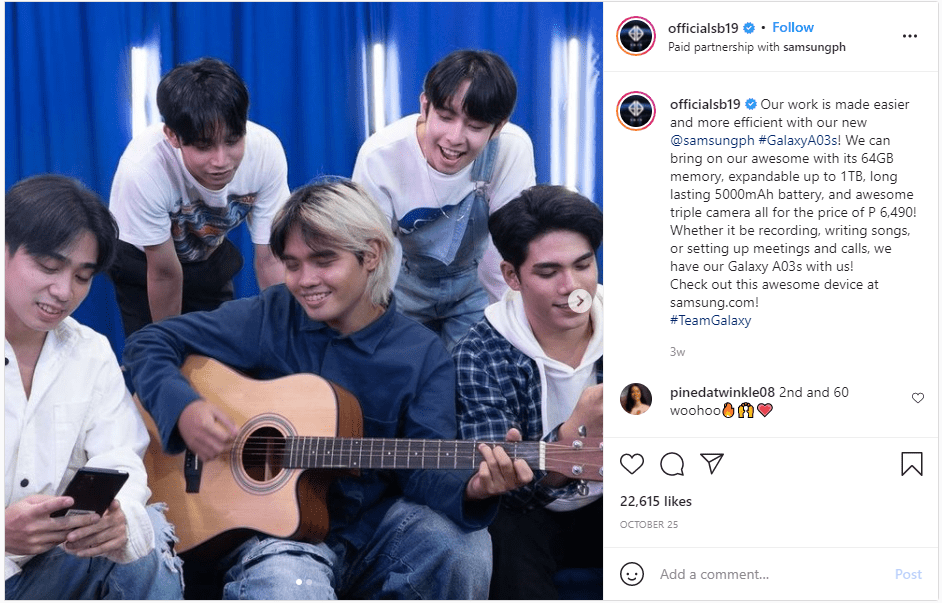 As busy performers, SB19 attends several guestings, performances, rehearsals, breaks, and meetings in a week. With the Galaxy A03s, the boy group can keep track of their loaded schedule using its long-lasting 5000mAh battery that accompanies them all day.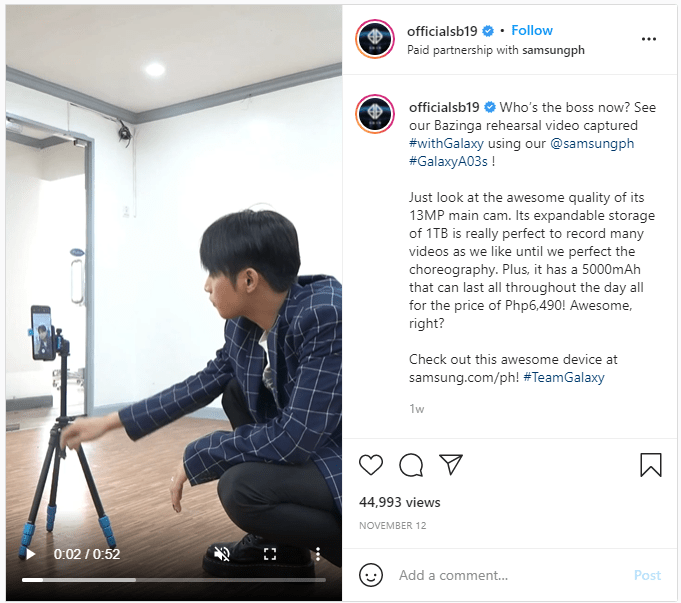 As hardworking performers, they spend a lot of time practicing their craft. The smartphone's 13MP Main camera is perfect to capture their rehearsal videos clearly. Whenever they want to try mobile photography for A'TIN, the group's fanbase, they can explore its 2MP Depth Lens that adds a creative blur on their subject or its 2MP Macro Camera that shoots fine details.
P-pop groups like SB19 need massive storage to accommodate their several rehearsal videos and song recordings. The boys trust the 64GB internal storage, expandable up to 1TB, of their Galaxy A03s to keep their files. "It is really perfect to record as many videos as we like until we perfect the choreography," says SB19.
With the awesome features of the Galaxy A03s, young professionals can confidently thrive in their new world without breaking the bank. The Galaxy A03s is now available nationwide in Blue, Black, and White for only PHP 6,490 SRP.
For more information about the Galaxy A03s, visit samsung.com/ph.