SB19 brings their awesome with the Samsung Galaxy A03s
Team Galaxy SB19 found their perfect match in the Galaxy A03s!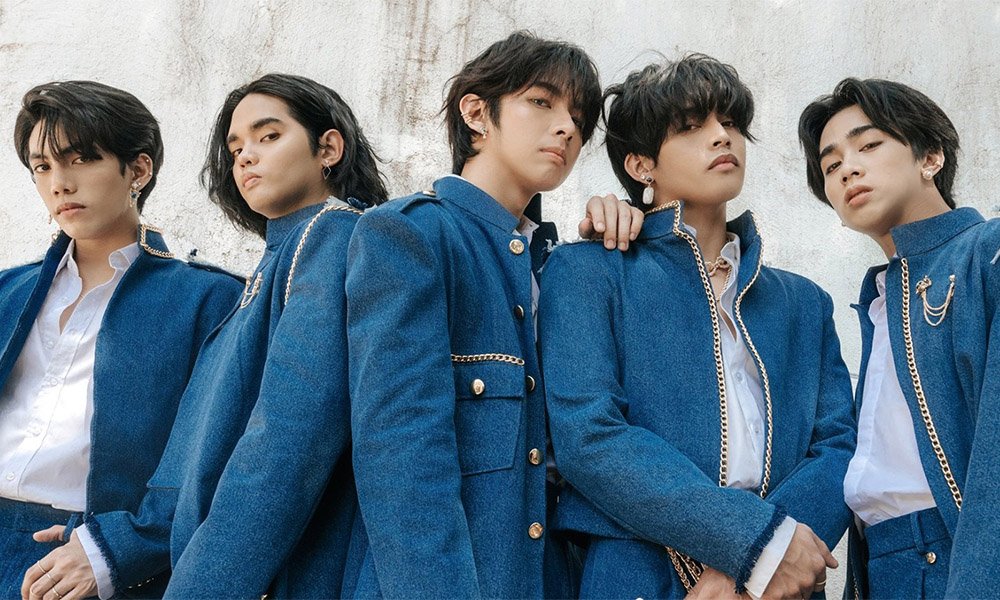 As fresh graduates transition to young professionals, they need a device to help them stay on track. Samsung promises to elevate their journey with the Galaxy A03s, help them meet deadlines, stay connected all day, and enjoy breaks through streaming and gaming.
Young professionals with busy schedules like Team Galaxy SB19 found their perfect match in the Galaxy A03s, allowing them to showcase their awesome work and talent to everyone.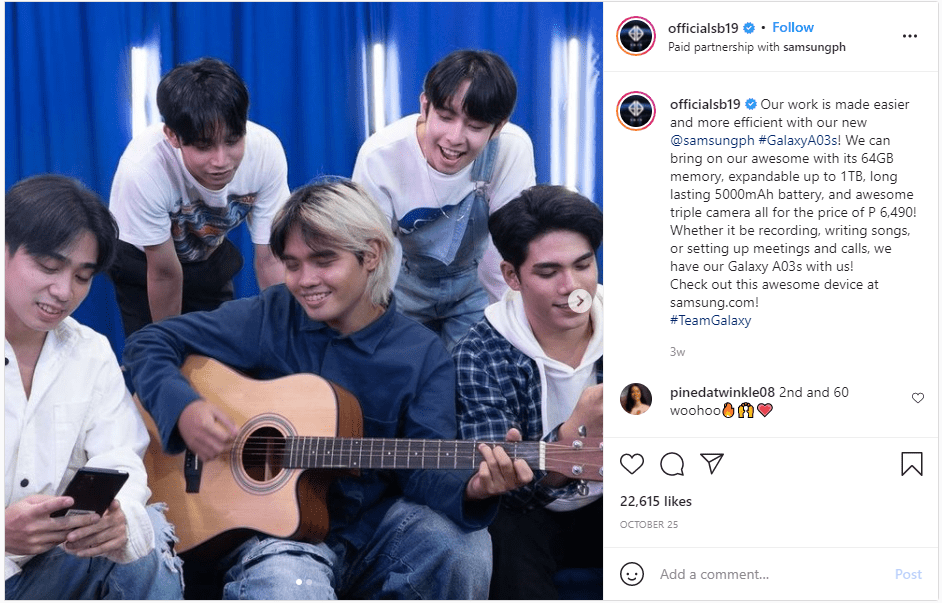 As busy performers, SB19 attends several guestings, performances, rehearsals, breaks, and meetings in a week. With the Galaxy A03s, the boy group can keep track of their loaded schedule using its long-lasting 5000mAh battery that accompanies them all day.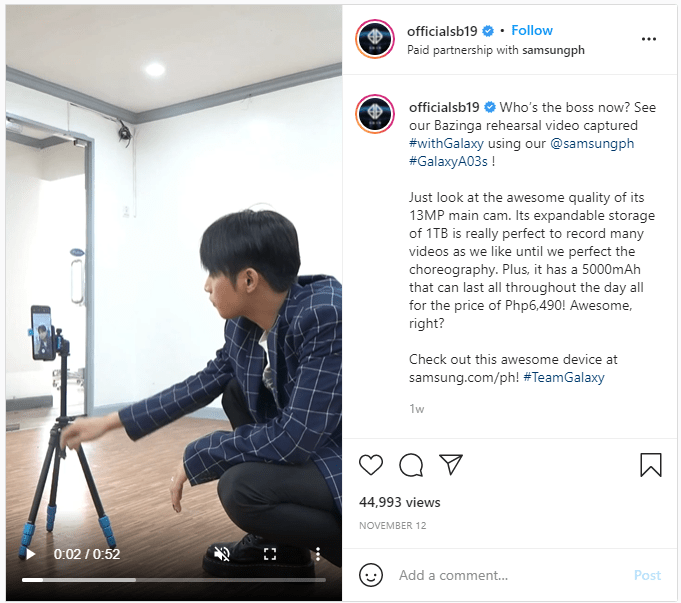 As hardworking performers, they spend a lot of time practicing their craft. The smartphone's 13MP Main camera is perfect to capture their rehearsal videos clearly. Whenever they want to try mobile photography for A'TIN, the group's fanbase, they can explore its 2MP Depth Lens that adds a creative blur on their subject or its 2MP Macro Camera that shoots fine details.
P-pop groups like SB19 need massive storage to accommodate their several rehearsal videos and song recordings. The boys trust the 64GB internal storage, expandable up to 1TB, of their Galaxy A03s to keep their files. "It is really perfect to record as many videos as we like until we perfect the choreography," says SB19.
With the awesome features of the Galaxy A03s, young professionals can confidently thrive in their new world without breaking the bank. The Galaxy A03s is now available nationwide in Blue, Black, and White for only PHP 6,490 SRP.
For more information about the Galaxy A03s, visit samsung.com/ph.

Mr. Dagupeño: Most varied grilled bangus flavors in town
Masamsamit ya talaga!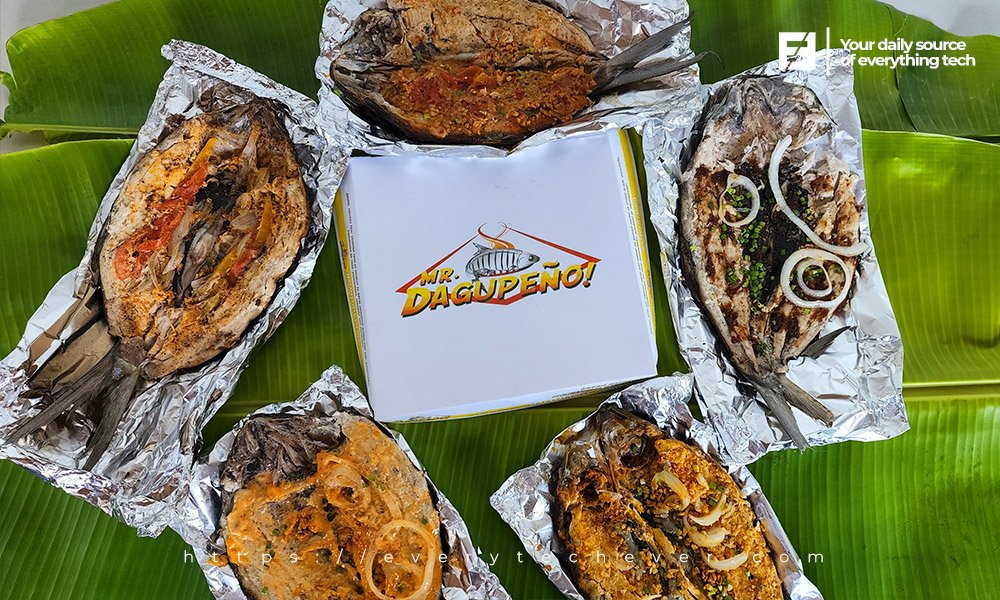 Mr. Dagupeno honors the delectable and savory Dagupan bangus, Pangasinan's "pride," as well as other well-known items from the province. ​The business has expanded its offering outside the traditional Inihaw na Boneless Bangus in its goal to become the country's number one bangus take-out kiosk.
Their businesses may be found throughout Rizal, Metro Manila, Laguna, Cavite, North Luzon, and soon, other regions where good and delectable bangus are in demand.
In this episode of "Tech Tour", we'll take a look at what Mr. Dagupeno has to offer and why it stands apart from the competition.
Meet Mr. Dagupeño
There may be many fish in the water, but for entrepreneur Eric Montoya, the best "bangus" (milkfish) comes from his home region of Pangasinan.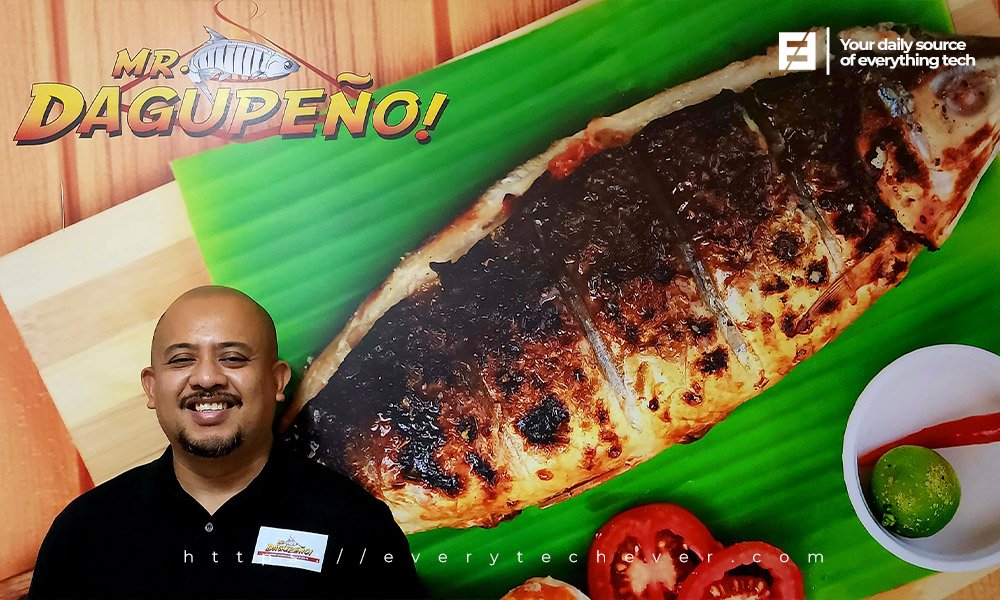 Eric, a Dagupan City entrepreneur, also revealed some of his trade secrets on how he built his bangus business from the ground up.
Mr. Dagupeno's Eric Montoya says his bangus company began in December 2016. Eric, a Dagupan native, saw an opportunity to expand their business by allowing consumers from the NCR and other adjacent locations to sample their delectable bangus delicacies.
Mr. Dagupeno, which started in Antipolo City in December 2016 and sells inihaw na boneless bangus and bangus take-out restaurant franchises in the Philippines, now has 32 branches nationwide and plans to expand to 40 by June 2022.
Eric, like any savvy businessman, seeks to define his company from the competition. Mr. Dagupeno serves a range of unusual dishes in addition to deboned and grilled bangus. Customers can order bangus sa gata, bangus ala pobre, bistek, rellenong bangus, and other dishes in addition to the original inihaw and baked bangus. One of my favorites is the Baked Cheese Bangus, which is so tasty!
Mr. Dagupeño Bangus is Love!
I'll be biased when it comes to Bangus because it's one of my favorites but also one of my most critical. I'm not sure how the various flavors will satisfy my craving for grilled bangus.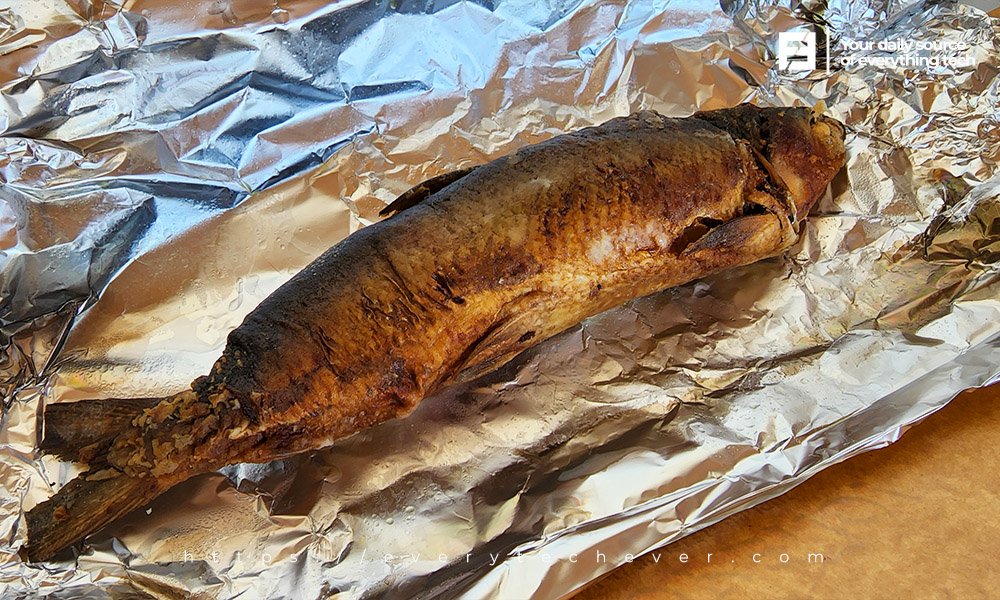 We were able to taste all of the flavors, including the Baked Cheese Bangus, which Eric considered to be one of the best popular. It meets all of our expectations, from the packaging to the presentation. All of the Bangus we've tried were nicely grilled, delicate, and flavorful on the inside.
Every Bangus taste presented on our table piqued our interest. bistek, rellenong bangus, and baked cheese bangus (obviously my favorite!) are the flavors that stick out for me.
Why Mr. Dagupeño stands out?
Everyone knows that chicken is sold on major streets, malls, and other public places. It's a crowded market. Despite the stiff competition, Mr. Dagupeno managed to make his way through it and stand out.
When it comes to starting a business, branding is crucial. Mr. Dagupeno is a marvelous idea since it is relatable and provides customers with a good impression. The fact that the product and company concept originated in Dagupan provides an inherent advantage, as the city is synonymous with high-quality bangus.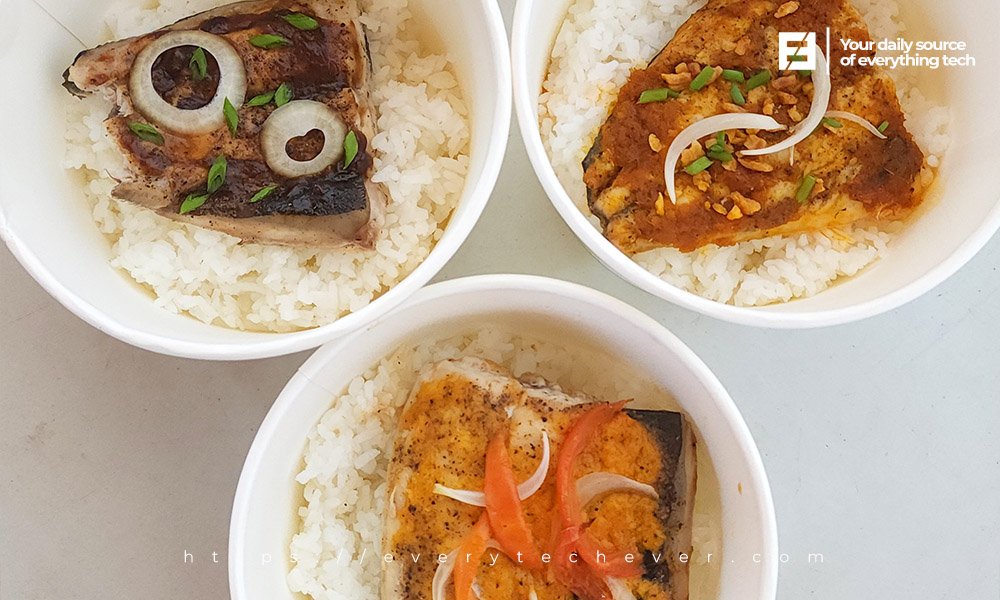 People are gravitating toward healthier options, particularly when it comes to food. Bangus is a popular product among fitness enthusiasts, particularly older adults who are attempting to maintain a healthy diet and people looking for healthier alternatives.
Mr. Dagupeno's company is FDA-approved, and quality is a top priority. To ensure this, their in-house Quality Assurance team inspects their premises, methods, and entire operations.
Franchise with Mr. Dagupeño
Mr. Dagupeno is currently offering an economical bundle. The ability to assist and support franchisees in quickly recouping their investments and expanding their business into more stores is paramount in the thoughts of business owners. Eric believes that the franchisee is regarded as a partner and a key component in the company's long-term success.
To everyone who is interested in the franchise, you may visit the Mr. Dagupeno Headquarters at 0122 M. Santos Extension, San Jose, Antipolo City. ​For Franchising Inquiries, call 02-7116-1323 or email: [email protected]. You can also reach them on Facebook and Instagram.
Astons Specialities opens flagship store in SM Megamall
It's Astons Specialities' first store in the Philippines.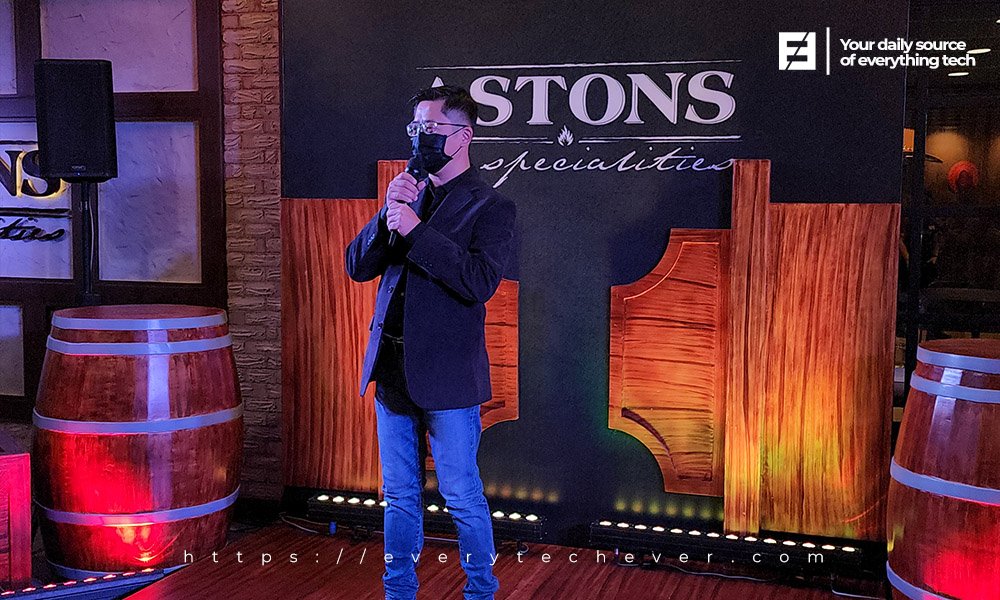 Founded by Aston Soon and established in Singapore, ASTONS Specialities is a restaurant chain known for serving affordable Western cuisine. The casual steakhouse bagged the Best Western Restaurant at the AsiaOne People's Choice Awards in 2016 and was also recognized at the Asian Enterprise Brand Awards. In 2020, the brand will expand to include nine affiliated restaurants, cementing its position in the F & B industry.
Astons Specialities takes pride in its steak selections and homely Western food, without the hefty price tag. Popular items include Astons' legendary steaks charbroiled to your preferred doneness; grillwork chicken chops that come in a myriad of flavors, including hickory barbecue and chargrilled style; and super combo meals such as Surf & Turf. Quality food coupled with a relaxing and cozy ambiance is what comes to mind when you hear about Astons—truly a place where people can come together and make good memories.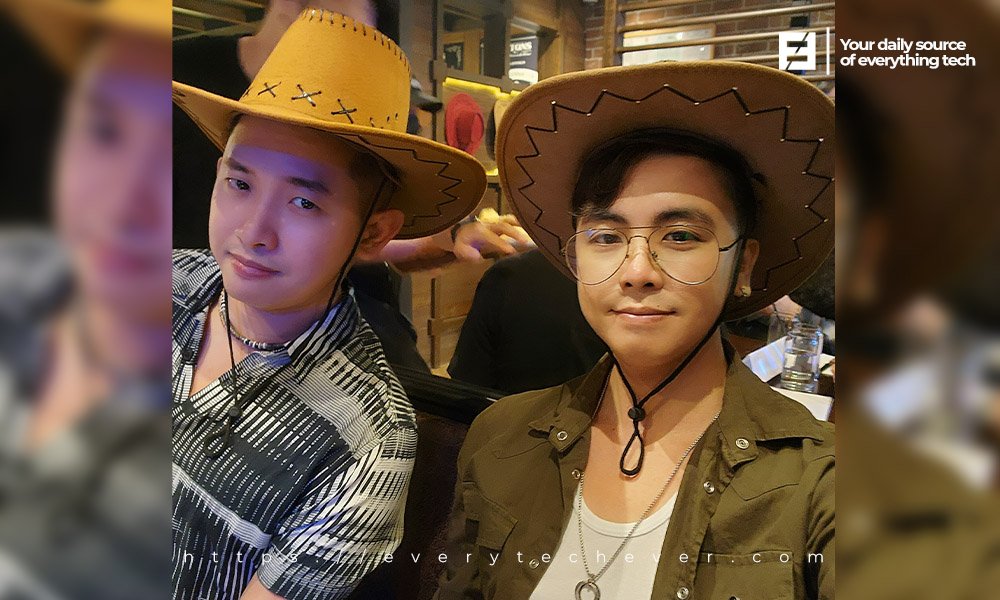 On May 14, 2022, Astons Specialities launched its first store in the Philippines. With a cowboy-themed grand event, the restaurant hosted an exclusive sneak peek with select influencers, press, and VIPs before officially opening its doors to the public.
Aside from enjoying ASTONS' hero products and menu, guests were also treated to different activities such as the cowboy photo wall, TikTok dance station, and wheel of sides. More than anything else, ASTONS promotes its reputation as a social spot for young professionals and its one-of-a-kind customer service. The brand is committed to providing sincere service that ignites emotional attachment and creating a culture that drives quality, speed, and value for money.
Visit Astons Specialities on the 4th floor, The MEGA ATRIUM in SM Megamall, and check out AstonsPH on Facebook and Instagram.
Grab celebrates Filipinos' love for food through Grab Caravan
A feast of flavors has come to Rizal and will come to a city near you!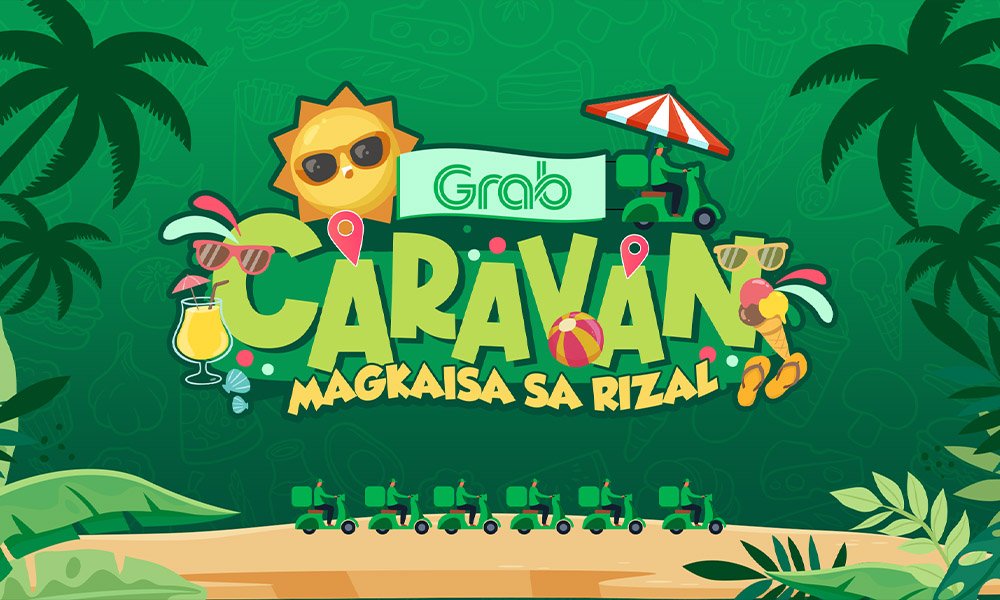 It's no secret that Filipinos love to eat; that's why holidays, celebrations, gatherings, and even meetings revolve around food. Food is what brings Filipinos together, and it's for this reason that Grab Philippines made a celebration out of it! This month, Southeast Asia's leading super app Grab launched the Grab Caravan, an on-ground celebration that invites all Filipinos to come together for their love of food by grabbing a bite from a selection of crowd favorite restaurants!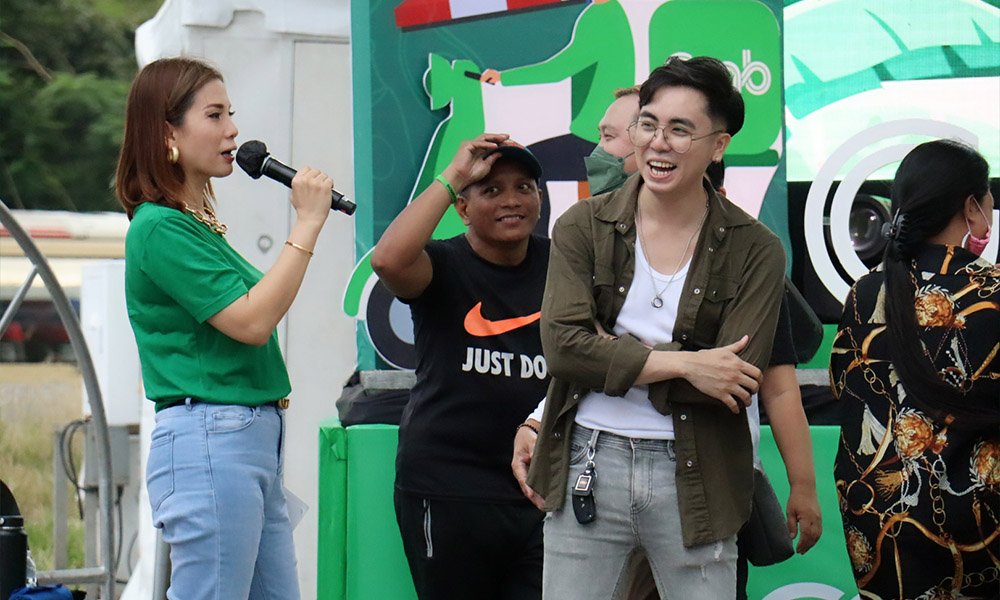 To kick off the Grab Caravan, Grab visited the home of picturesque sceneries of nature, Rizal province, to bring together and showcase the best of Rizal's food scene at the Robinsons Place Antipolo Transport Terminal. With the message of tayo na at magka-isa sa Rizal, Grab Rizal Caravan was held on May 14 from 4 PM to 9 PM, urging Rizalenos to enjoy summer with crowd favorite dishes from a wide selection of food options to choose from such as international dishes, baked treats, and refreshing beverages from Katsu House, Uncle Moe's, Konbini by Katsu House, Auntie Anne's, Big Al's Cookie House, Baked By Mary Grace, Chachago, and Lecheng Tsaa. Rizal caravan goers were also one of the first food-lovers to experience Angel's Pizza Express, Angel's Pizza's newest venture which is opening in the new food wing of Robinsons Place Antipolo.
With the variety of restaurants joining together for the Grab Caravan, Rizaleños enjoyed a great feast, with lots of food choices available for everyone at any price point. Rizaleños definitely were able to satisfy both their cravings and their savings as they welcomed the first-ever Grab Caravan in their hometown.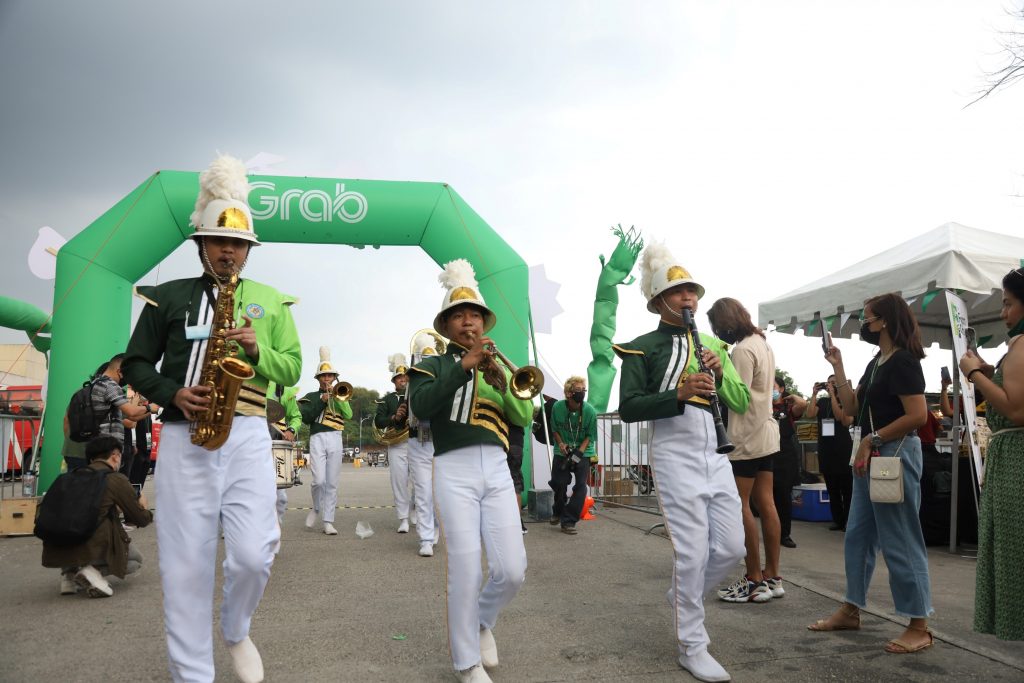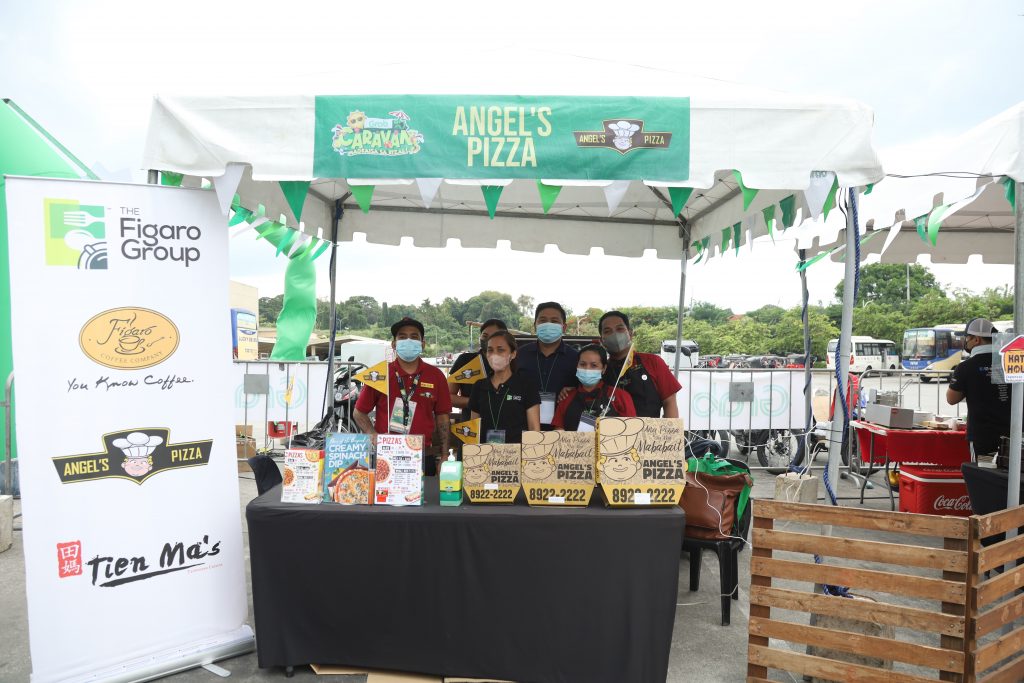 Grab Caravan attendees had a lot to look forward to, not only because of the great selection of food but also because of the fun and exciting activities and offerings in store for the one-day event:
Food was accompanied by good music from rising local talent RJ Jimenez
Exciting games and activities with tons of Grab vouchers and special prizes from participating food merchants were up for grabs for all attendees!
Exclusive Grab promos were also available all throughout the day for on-ground attendees and nearby customers who wish to order from the Grab Caravan for delivery.
Those at home and are within the Rizal area, will get P60 off on your delivery order for just a minimum of P600.
For on-ground attendees, self-pickup orders had a discount of 20% off, with a minimum order of P500 by using promo code GRABCARAVANRIZAL
As the platform's official e-wallet service, GrabPay is the official payment partner of the Grab Caravan, which allowed attendees to get up to P20 cashback for every transaction made through GrabPay during the caravan. Aside from GrabPay, the Grab Caravan will also be accepting other methods of payment such as Debit, Credit, and Cash— so there's definitely a payment method for every kind of customer!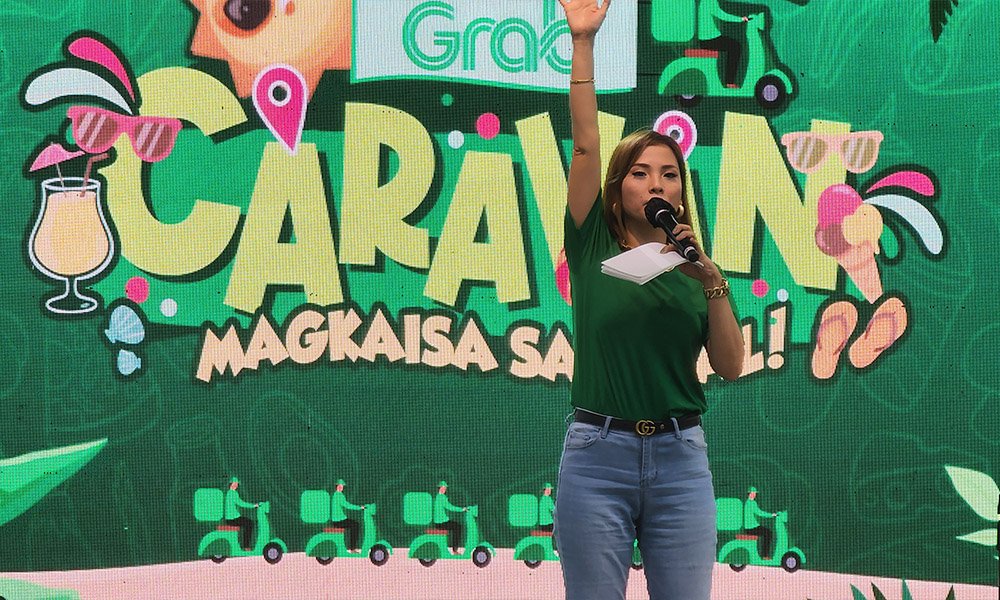 For a more sulit and exciting Grab Caravan experience, Rizaleños were encouraged to have their Grab app ready for a seamless ordering experience via Self Pick-up and payment process via GrabPay.
Uniting more Filipinos for their love of food, Grab is also bringing the celebration to other cities! The Grab Caravan will be visiting Cavite, Cebu, and Pampanga in the coming months, so watch out for updates as Grab continues to celebrate Filipinos' love for food!
Learn more about the Grab Caravan festivities and stay updated on the latest news and promos of Grab by following them on Facebook, Twitter, and Instagram, or visit grab.com.ph.