It is every September that tech fans around the world watch out for Apple. This year September 7, Apple held its biggest iPhone 14 launch. Apple unveiled its latest line of iPhones at this event, which it dubbed "Far Out," along with a number of other goods.
The iPhone 14: Apple's Newest Flagship Smartphones
The iPhone 14 series was clearly the highlight of Apple's "Far Out" event. The new iPhones didn't have any major changes this year, but there are some noticeable improvements to how the phones appear and perform.
iPhone 14 and iPhone 14 Plus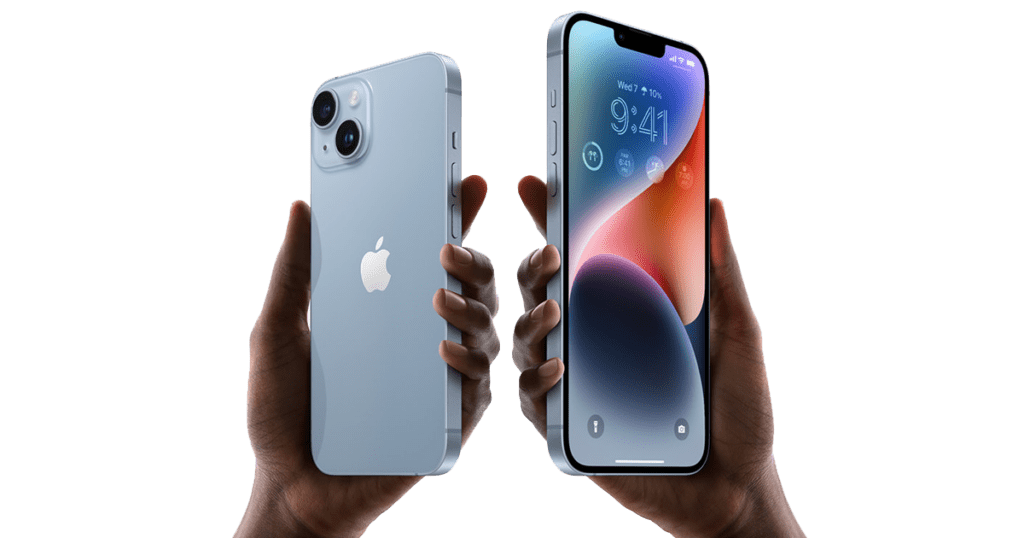 This launch adds a new member of the iPhone family — as well as a removal. The iPhone 14 is announced as well as the bigger 6.7-inch iPhone 14 Plus. What misses the launch is the iPhone Mini, which translated that Apple is now moving away with the smaller phone series. The Mini was enjoyed for two years by Apple fans on iPhone 12 and 13 releases.
Both the 14 and 14 plus will still rock the last-year iPhone release A15 Bionic chip, marking a no-change on the new phone's processing. It is in the cameras that big improvements could be seen, promising better photography and videography with the new iPhones. This is headlined by the new 12MP main sensor which has a faster aperture among other upgrades. In front, there also is a new 12MP selfie sensor with autofocus, a first from iPhone front cameras.
This year's iPhone also opted to omit SIM card trays. Now, all US-based iPhones will be eSIM-only, which could be quite the headache if your carrier hasn't figured out its eSIM systems yet.
Finally, a new SOS system that connects to satellites is included with the latest iPhones. It's a pretty intricate system that requires you to keep watch of satellites, point your phone at them, and send pre-written texts to signal your emergency. However, the service is free for two years, so it might be worth a try.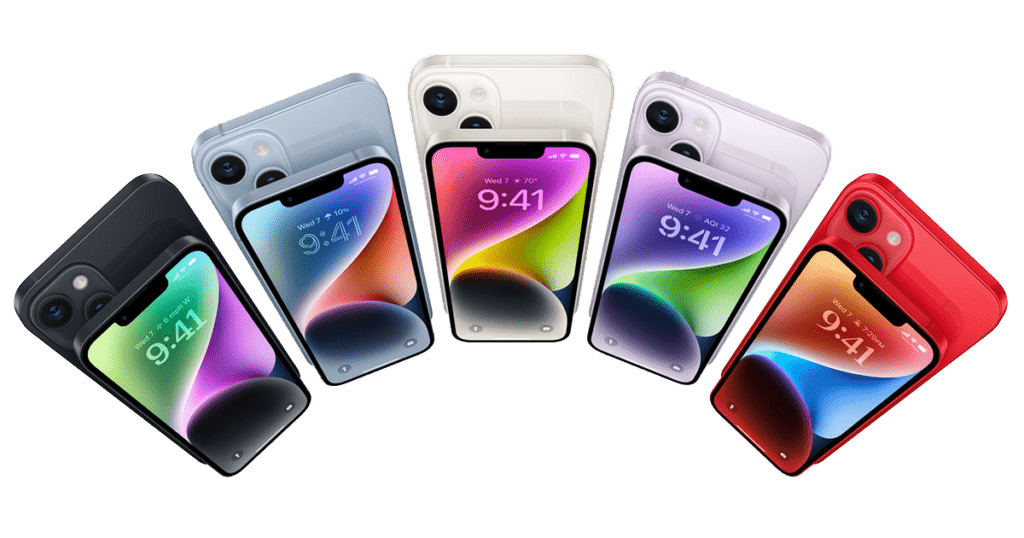 The iPhone 14 starts at $799 (56,990 Php) and the iPhone 14 Plus starts at $899 (63,990 Php). They will be available in five stunning colors: midnight, blue, starlight, purple, and (PRODUCT) RED. Both variants will be available for pre-order today September 9, with the iPhone 14 going on sale on September 16. Meanwhile, the iPhone 14 Plus will be available on October 7.
iPhone 14 Pro and iPhone 14 Pro Max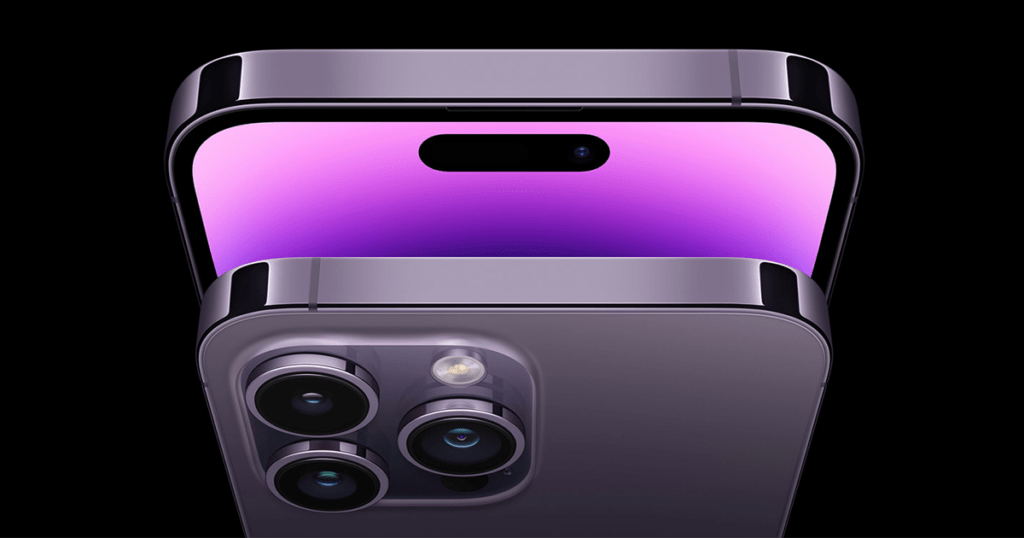 The Pro models are where Apple made the most modifications this year. The A16 Bionic chipset is found in both Pro-level iPhones. This SoC is faster and more powerful than the A15 from last year, giving both phones an advantage over their predecessors.
This year's iPhone Pro models will mark another historical change in iPhone appearance as Apple has now introduced the Dynamic Island. This Dynamic Island is a punch-hole display setup replacing the iPhone X notch, which was carried until this year's standard iPhone releases. The cutout contains the multiple sensors needed for Face ID and selfie photography shaped like a pill. It can also resize notifications and other software features, making the cutout a part of the Dynamic UI experience. An always-on display feature is also introduced with the iPhone 14 Pro and Pro Max.
On the back, there are three camera lenses — a wide, an ultrawide, and a telephoto. Two have seen an upgrade as compared to last year. The main sensor sees a massive upgrade from 12MP to 48MP and there's also a new 12MP ultrawide camera.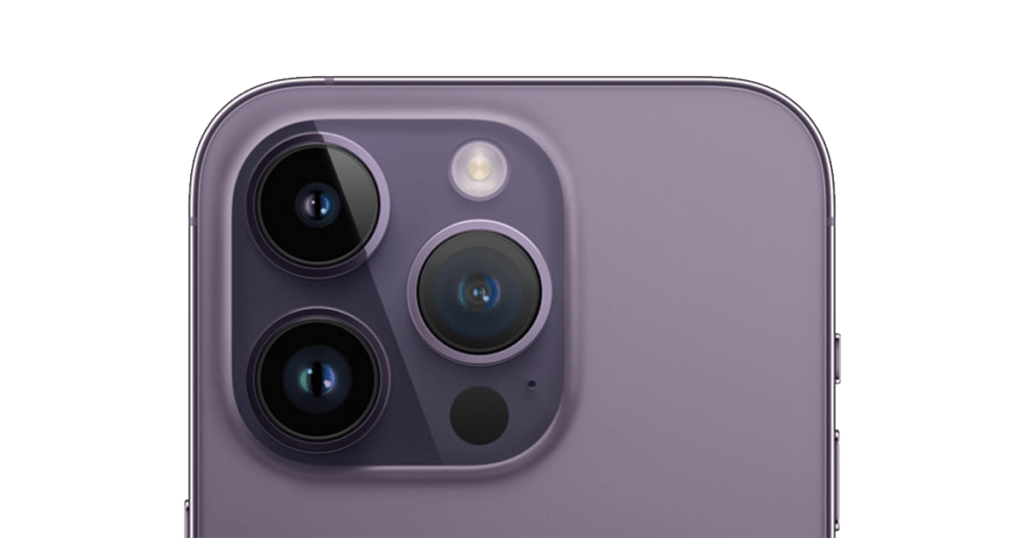 The iPhone 14 Pro starts at $999 (70,990 Php) and the iPhone 14 Pro Max at $1,099 (77 990Php). Both phones will be available for pre-order starting today September 9 and general sales on September 16.
New Apple Watches: 8th Iteration with Ultra and SE variants
Apple Watch Series 8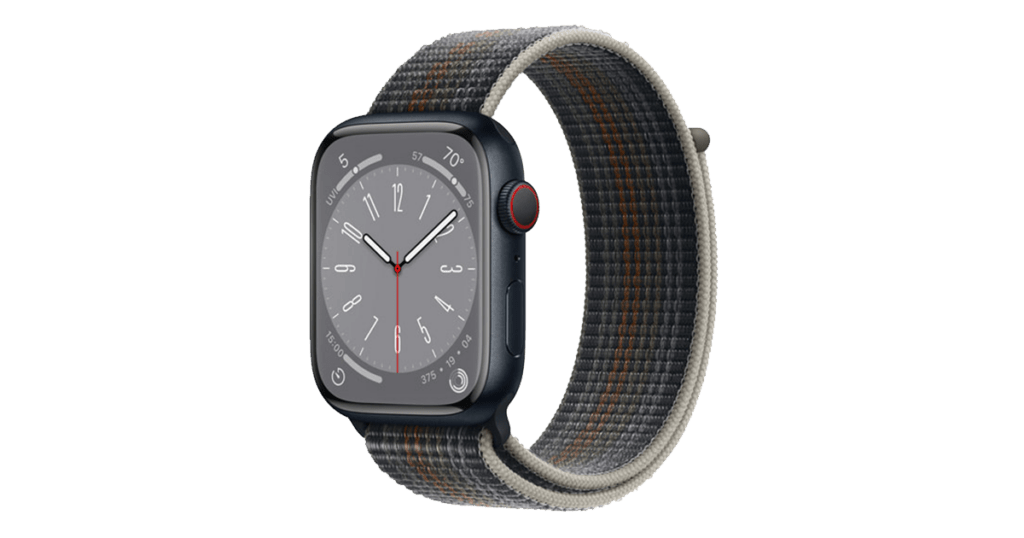 The Apple Watch 8 is The mainline 2022 iteration of the Apple Watch. For the first time, the watch now has a temperature sensor with the new Series 8. This new innovation provides insights into your overall wellness and enables advanced Cycle Tracking features. It means a better understanding of women's cycle monitoring, specifically ovulation, and it will be able to record temperature changes while sleeping, which will help identify any health issues.
Another recent addition is a Low Power Mode, which enables you to lengthen the Apple Watch's battery life by deactivating a number of functionalities. However, this will also come to all Apple Watch products from Series 4 and later.
The Apple Watch Series 8 will be available in two connectivity variants— Wi-Fi only and Wi-Fi + Cellular. The Wi-Fi only starts at $399 (25,990 Php). That variant with Cellular will cost more at $499 (31,990 Php). All Apple Watch Series 8 models are available for pre-order today and will hit store shelves on September 16.
Apple Watch Ultra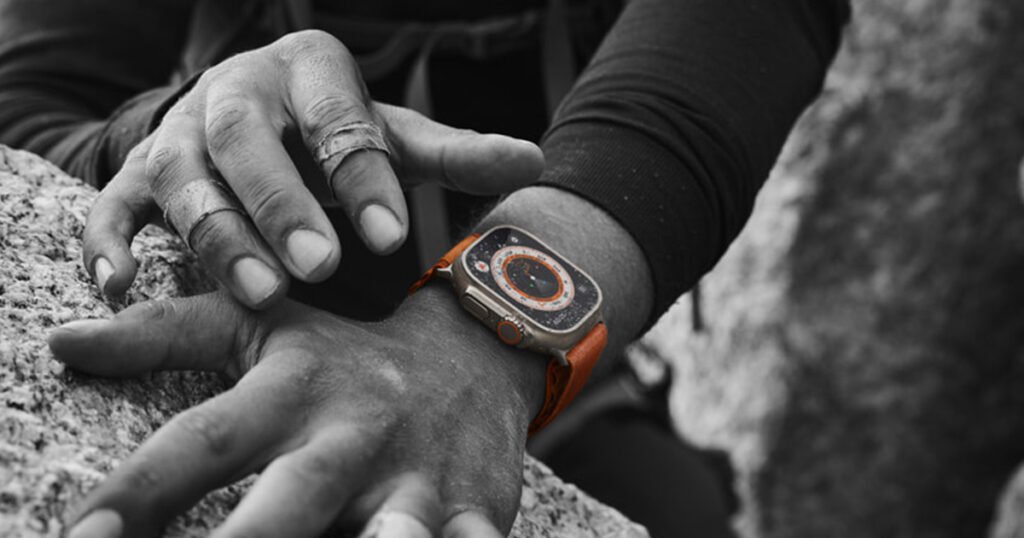 Another first, Apple launched a premium-level "Ultra" variant of its Apple Watch. Compared to the original Apple Watch Series 8, this upgraded model is bigger, more rugged, and has more features. Also, as you might expect, it costs more.
The Apple Watch Ultra has a big sapphire glass screen, which is about the same size as the one on the Series 8. It also has an extra button on the side called the Action Button, a louder and bigger speaker, and every model comes with Cellular LTE connectivity. It also has the biggest battery ever for an Apple Watch.
Essentially, Apple Watch Ultra is designed for intense athletes competing with the Garmin watch. It is a smartwatch that can help them track intense workouts and also keep them safe.
The Apple Watch Ultra will start at $799 (52,990 Php). Pre-order starts today and It will be available for regular purchase on September 23.
Apple Watch SE (2022)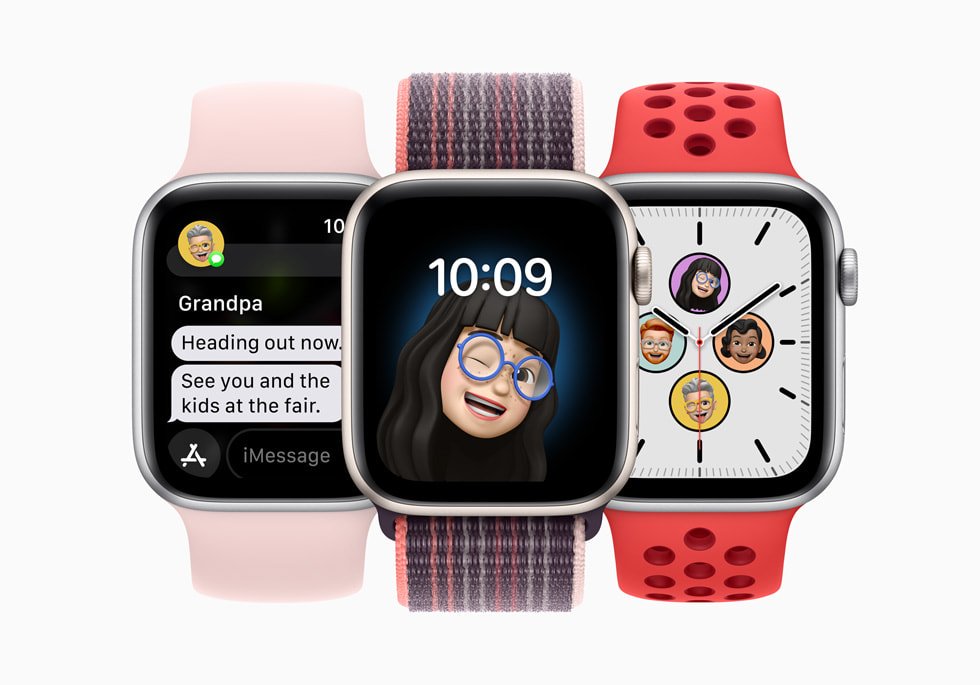 This year, Apple went Far Out and also released a third watch. As its name suggests, the Apple Watch SE (2022) is an updated version of the Apple Watch SE. This model is a good starting point for shoppers on a budget who only need the basics.
The Apple Watch SE 2 is, in essence, a less powerful version of the Apple Watch Series 8. It has the same processor and can even detect a car crash, but it doesn't have a temperature sensor or other high-end hardware for tracking health.
Shoppers on a tight budget will be glad to hear that the Wi-Fi-only model starts at only $249 (15,990 Php). There is also a Cellular variant, which starts at $299 (18,990 Php). The Apple Watch SE 2 opens for pre-order today with general sales starting September 16.
AirPods Pro (2nd Gen)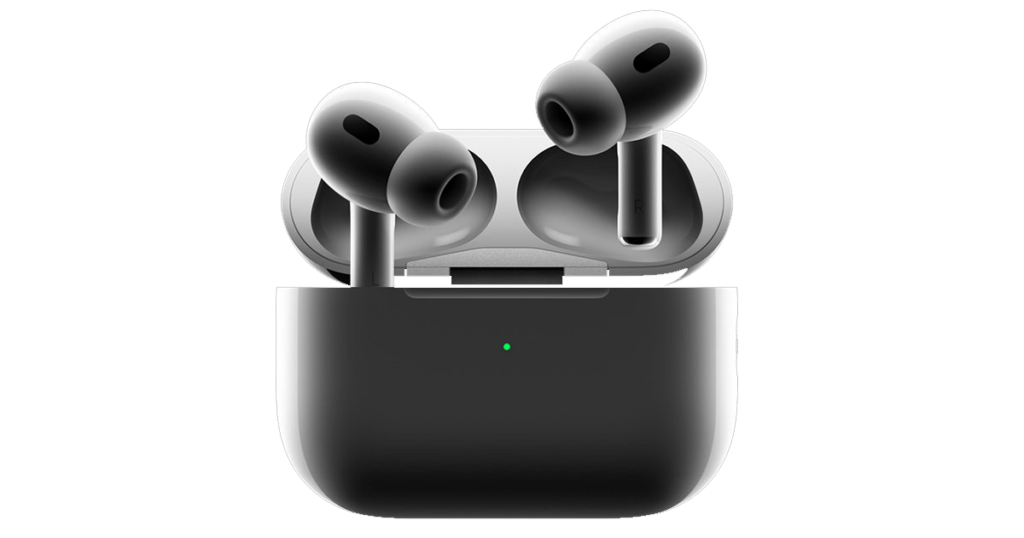 The last-but-not-least product that was introduced at the iPhone 14 event is the new-gen AirPods Pro.
The AirPods Pro 2 has a lot of improvements over the first version. It now has a new speaker system that can make an alarm so you can find it. There are also MagSafe and wireless charging ports on board.
The new Pro earbuds have a new H2 chip that gives them more power and makes them sound better. The new AirPods have a bigger battery, spatial audio, and active noise cancellation. Apple says the new AirPods cancel out twice as much noise as the previous version.
Apple is also adding a touch-capacitive swipe gesture to the stem that lets you turn the volume up or down with a swipe.
AirPods Pro 2 start at $249 (14,990 Php). Pre-order stage starts today and will be on-sale at stores starting September 23.