Applying sustainability efforts in the way businesses operate has now been made easy with green alternatives. Epson Business Inkjet Printers use PrecisionCore Heat-Free Technology combined with fast-printing speeds for low power consumption and significant improvements in cost savings while promoting environmental sustainability and energy efficiency.
Designed to enhance business productivity with a range of connectivity features for everyday workgroup functions, Epson is the market leader known for its printheads' exceptional reliability and durability. Paper jams are a worry of the past, as these Business Inkjet Printers are designed for dependable performance with a low-maintenance, user-friendly printing experience. Epson's DURABrite pigment inks achieve superior quality and vibrant prints that are long-lasting, with ultra-high yield ink capacity helping to keep the cost per print down. Printing can be done responsibly with the brand's simplified printing process, which produces quality prints that are good for the earth.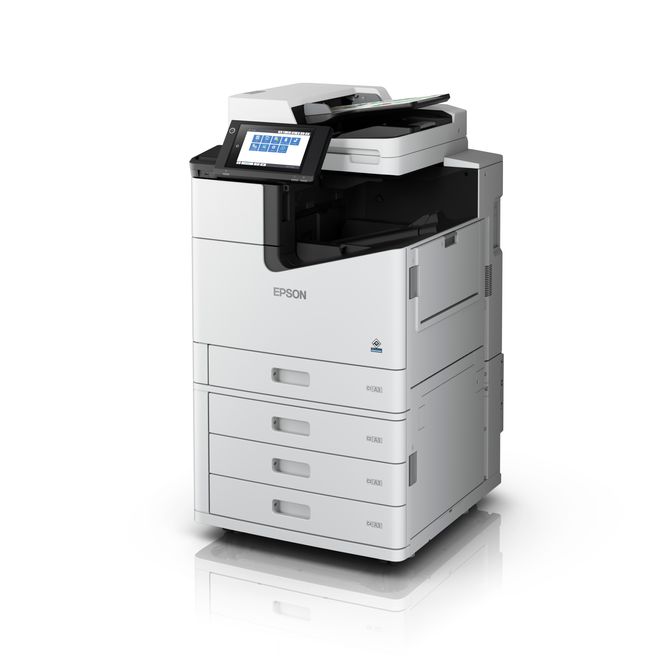 Epson WorkForce Enterprise WF-C20600 A3 Multifunction Printer
With a huge pool of vendors with multiple products and solutions in the market, it can be an overwhelming and time-consuming process to search for the best deal. Epson keeps business solutions accessible and cost-efficient through its suite of business printing products, including its WorkForce Enterprise, WorkForce Pro, and EcoTank Business Inkjet Printers which help corporations achieve effective and high quality solutions with manageable cost that makes business sense.
Software support is a crucial consideration factor for monitoring and maintenance of bulk printing jobs. Businesses will be pleased to know that Epson Remote Services, a free cloud-hosted solution that enables remote monitoring of print environments and service notifications on the go, has been recognized by Keypoint Intelligence's BLI 2022 Pick and Outstanding Innovation Awards as an Outstanding Service Tool.
This is just one of the many software solutions provided by global technology leader Epson. Businesses can customize print options and enjoy seamless compatibility with Business Inkjet Printers by integrating them into existing IT infrastructures, a simple and fuss-free process that alleviates all enterprise print worries.
These printers are useful for both procurement officers and small and medium enterprise owners, as remaining environmentally conscious helps them to adopt best-in-class solutions and technologies. By standardizing and simplifying their products and processes, businesses become more effective and transparent while marrying the needs of their users. With Epson's products, businesses can optimize their processes without compromising information confidentiality, productivity efforts, or the environment.