Acer Day 2022 launches the 'Make Your Green Mark' campaign
Acer Day 2022 will kick off with a manifesto video on August 3, 2022, at 8:00 PM.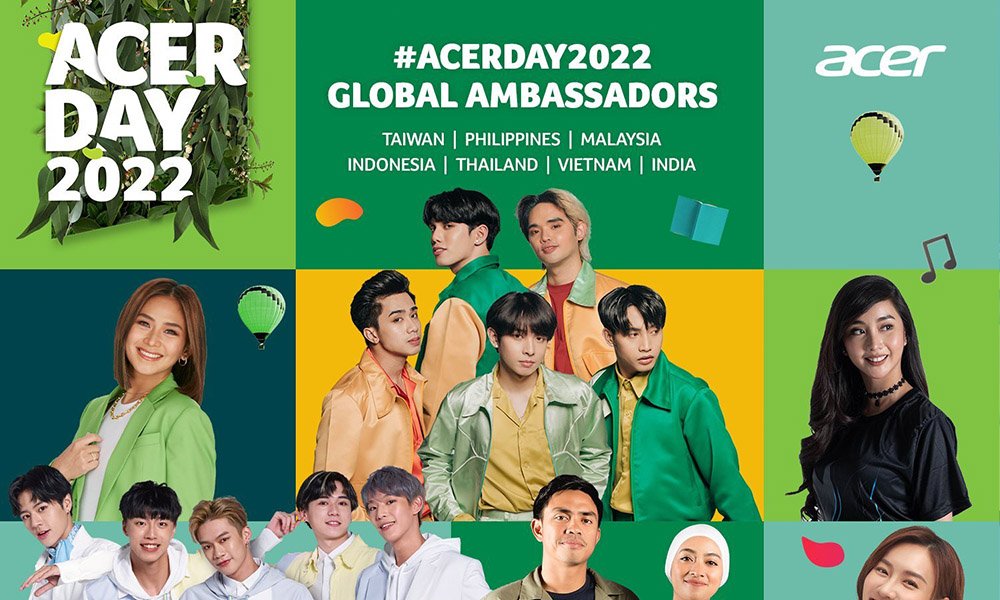 The annual Acer Day 2022 celebration is back and will feature a special line-up of performances, sales promotions, rewards, and activities for everyone to enjoy! This year's theme, 'Make Your Green Mark', highlights Acer's care for the environment by reigniting its passion for sustainability practices and serves as a reminder of the collective efforts needed to make a "green mark."

"Introduced in 2017, the Acer Day campaign has helped promote the company's brand image among consumers as 'Young and Stylish', while promoting its advocacies, consumers, and channel partners. This year, with the focus on sustainable living and the promotion of the eco-friendly Vero series, Acer hopes to garner more support for environmental efforts and remind everyone of their duty to preserve and care for our planet," said Andrew Hou, Acer Pan Asia Pacific President.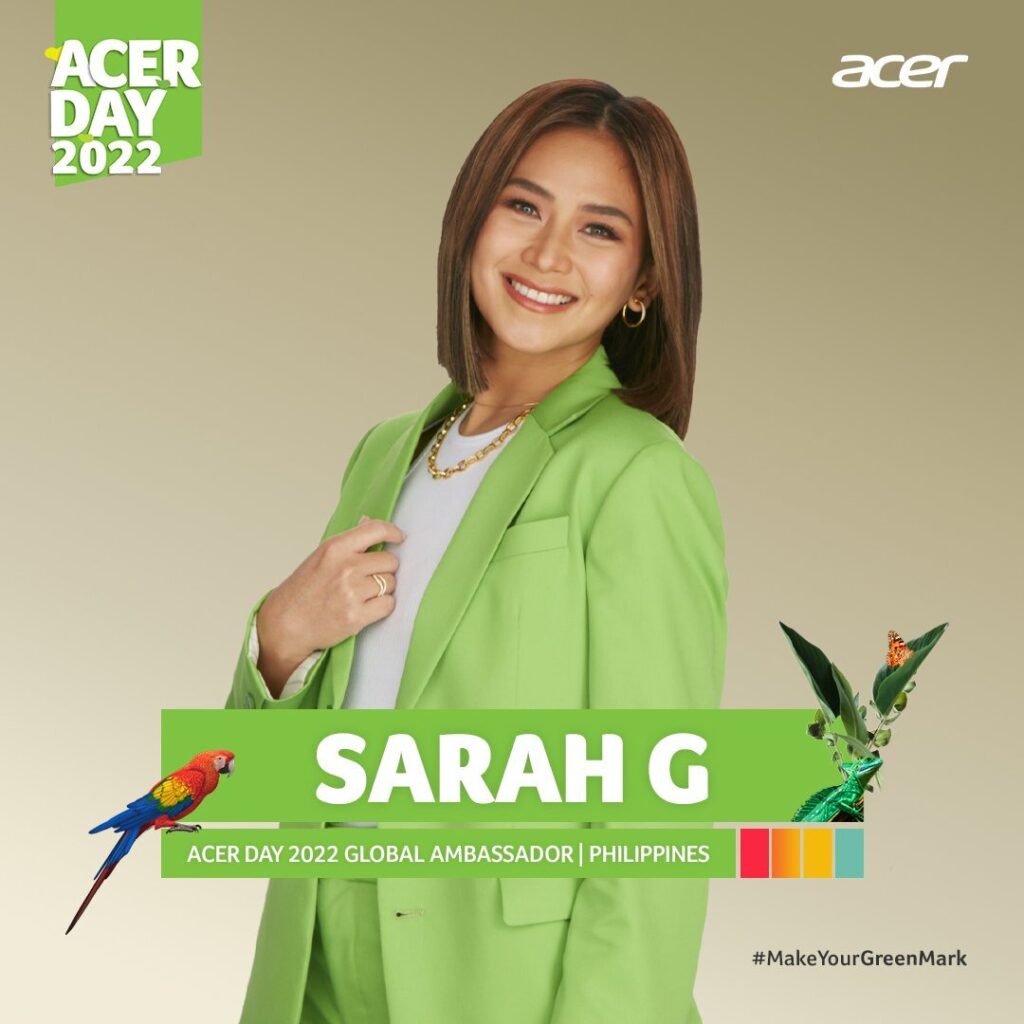 Acer Day 2022 will kick off with a manifesto video on August 3, 2022, at 8:00 PM (GMT+0800hrs) featuring its 18 ambassadors from across seven regions. These include India's Pankti Pandey, a zero-waste advocate, and a TEDx Speaker; Malaysia's Mei Yan, a top breakfast radio announcer who started an online channel called "Heal The Earth" to raise environmental awareness; Indonesian musicians Muhammad Pradana Budiarto and Ayudia C, environment patrons who wish to inspire entrepreneurs and start the #SayangBumi (love earth) greener lifestyle.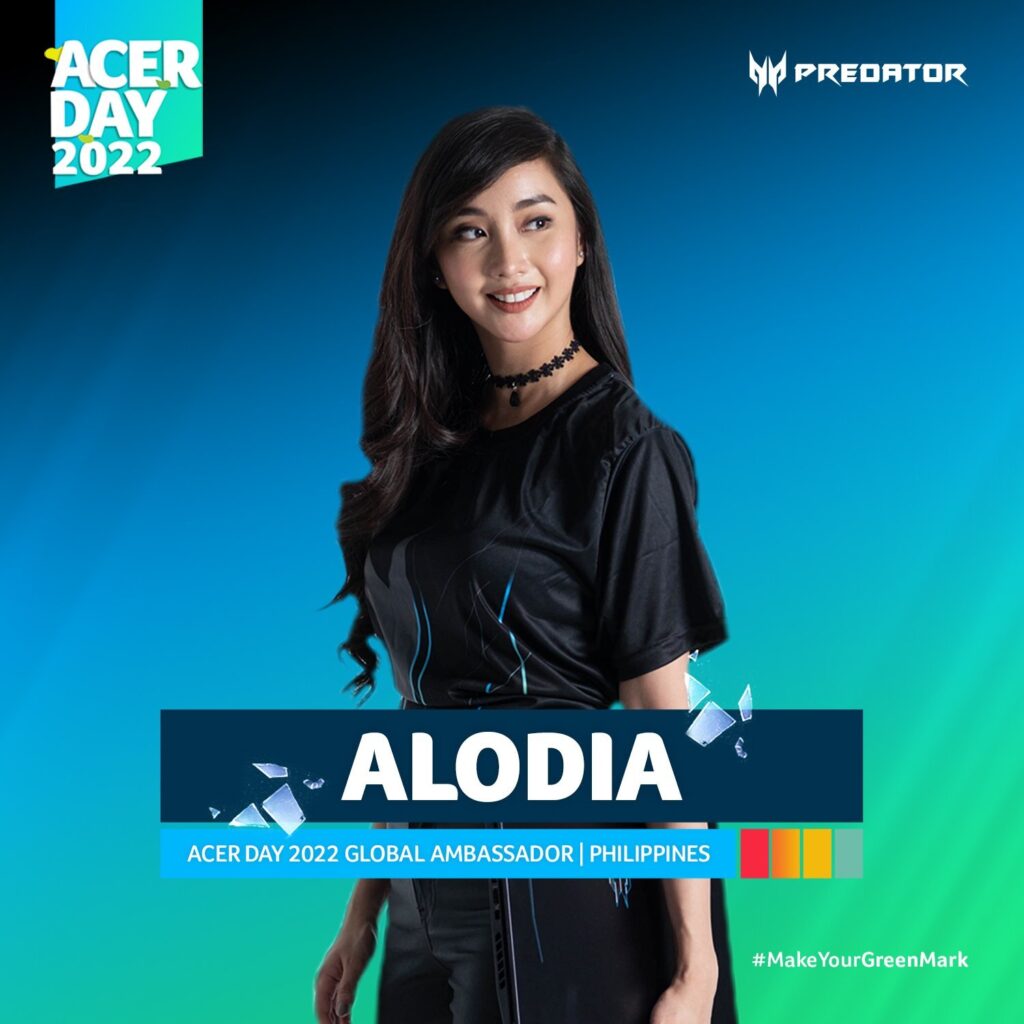 Also making appearances in the video are Vietnam's Duong Thu Thao, a young and dynamic nature lover who follows a green lifestyle by practicing small sustainable actions daily; Thailand's Phakin Khamwilaisak, a leading musician and actor who has recently launched an environmental project entitled "Keb Ruk"; Taiwan's very own Atom Boyz-Earth, one of the most popular groups among the younger generation; and the Philippines' group of Acer Day ambassadors, including Pop Princess Sarah Geronimo, Esports queen Alodia Gosiengfiao, and P-pop boy band sensation, SB19.
All of the Acer Day 2022 ambassadors are strong environment preservation advocates who have continued to make a positive impact on the global youth in their own ways.
The "Make Your Green Mark" campaign manifesto reads: A call to action for cleaner air, clearer waters, and a sustainable future. In the video, the Acer Day ambassadors share their passion to protect Mother Nature and encourage their fans and followers to make their green mark on the planet.
Come and join the festivities as we celebrate Acer Day 2022 on August 3 at 8 pm (GMT+0800hrs).

Razer unveils the ultra-lightweight Deathadder V3 Pro
The iconic Razer DeathAdder line has been updated to include the Focus Pro 30K Optical sensor.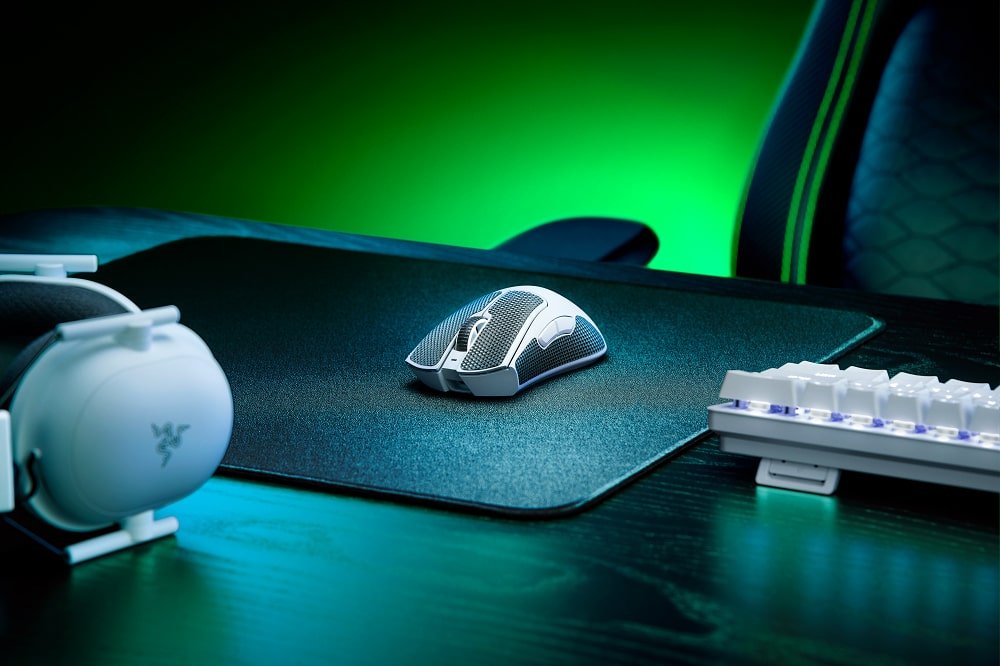 Razer, the leading global lifestyle brand for gamers, today announced the new Razer DeathAdder V3 Pro, the latest iteration in Razer's best-selling DeathAdder mouse line. Boasting the latest in Razer's industry-leading mouse technologies, such as Razer HyperSpeed Wireless Technology and new Razer HyperPolling technology, combined with a new ultra-lightweight ergonomic design, the Razer DeathAdder V3 Pro is a gamer's best ally for peak performance in competition play.
Iconic ergonomics, further refined
First released in 2006, with over 15 million mice shipped worldwide so far, the acclaimed DeathAdder is Razer's most popular gaming mouse, trusted by world-class esports athletes. With the DeathAdder V3 Pro, victory takes on a new shape. Comfortable grooves with reduced flares on the sides give better grip and hand support and are coupled with an improved ergonomic form for better comfort, tactility, and lightweight handling. In addition, the scroll wheel, buttons, and palm support have all been elevated for increased accessibility. Refined further with feedback from top esports pros, the iconic and minimal aesthetic ergonomic form is now available in both black and white colorways, weighing just 63 grams and 64 grams, respectively.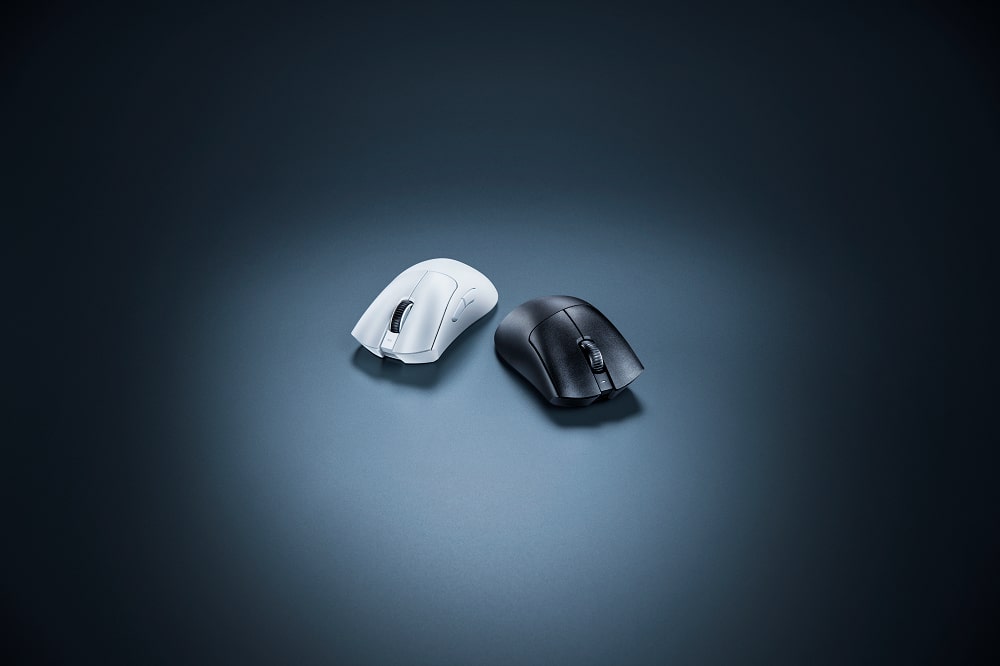 "Since its launch, Razer has worked with esports pros all over the world to fine-tune and hone the DeathAdder into a truly formidable competitive mouse," said Flo Gutierrez, Director of Global Esports at Razer. "With the DeathAdder V3 Pro, we have now produced the most advanced, ultra-lightweight, ergonomic DeathAdder to date, honoring the DeathAdder's reputation of providing 'the unfair advantage."
Just as familiar and dependable as before, the DeathAdder V3 Pro is more than 25% lighter than its predecessor, boasts a battery life of up to 90 hours, and is easily rechargeable via USB Type C with the in-box Razer Speedflex charging cable.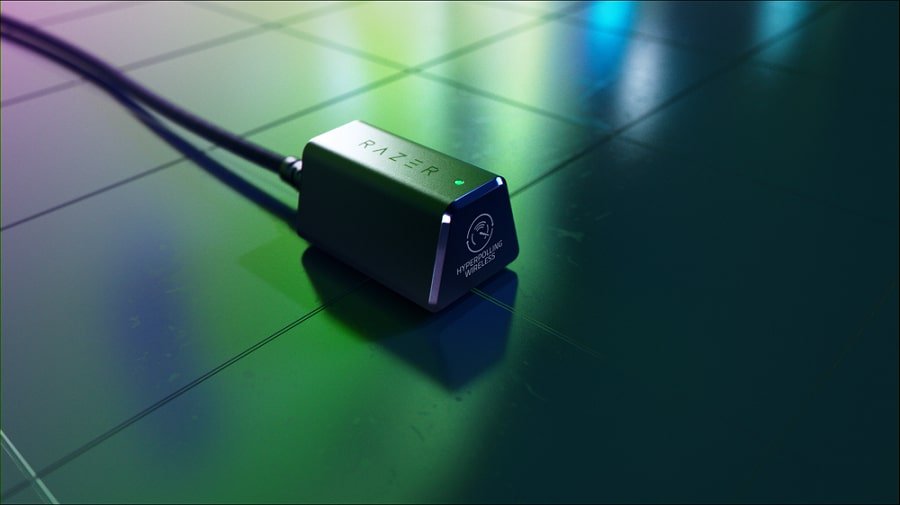 Best-in-class technologies focused on pure performance
At the heart of the DeathAdder, V3 Pro is the Razer Focus Pro 30K Optical Sensor with a resolution accuracy of 99.8%. This powerful new sensor is equipped with a suite of AI functions such as Smart Tracking, Motion Sync, and Asymmetric Cut-off, for the ultimate performance at the highest levels of play. The DeathAdder V3 Pro is also fitted with Razer's Optical Mouse Switches Gen-3 for absolutely zero unintended double-clicking and no debounce delay. Ultra-fast and reliable, these optical switches are rated for 90 million clicks.
Equipped with HyperSpeed Wireless, Razer's proprietary wireless technology that is up to 25% faster than other wireless technologies, the DeathAdder V3 Pro is also compatible with Razer's new HyperPolling Wireless technology. Natively, the DeathAdder V3 Pro supports a polling rate of 1000 Hz, at 1ms polling intervals. With the addition of the Razer HyperPolling Wireless Dongle, the DeathAdder V3 Pro polls wirelessly at 0.25ms polling intervals, with 4x more frequent polls than before, four times faster than standard polling rates. By combining these 2 best-in-class technologies, players will experience smoother tracking, more consistent updates, and the lowest wireless click latency, allowing them to outperform any opponents in competitive games, where every millisecond counts.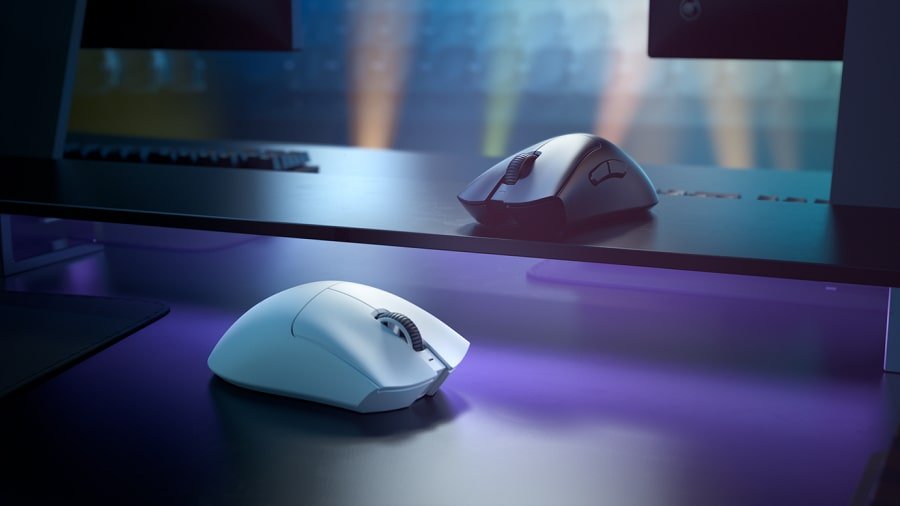 The Razer DeathAdder V3 Pro represents the latest in Razer's gaming and mouse technologies, combining esports-honed ergonomics with a best-in-class sensor, Optical Mouse Switches Gen-3, and industry-leading wireless technologies, in an ultra-lightweight design – ready to start a new chapter of a legendary story.
HyperPolling Wireless Dongle
Launched on the 22nd of July, the Razer HyperPolling Wireless Dongle is the first wireless mouse dongle capable of a true 4000Hz wireless polling rate. Designed for ultra-responsive competitive play, gamers can experience a higher standard of wireless performance with the perfect upgrade for Razer's latest mice.
Razer Deathadder
Installed on the desk, for unobstructed wireless signals, the HyperPolling Wireless Dongle is capable of auto-switching polling rates for a more convenient competitive gaming experience. Supporting both DeathAdder V3 Pro and Viper V2 Pro, as well as future compatible mice, the HyperPolling Wireless Dongle is managed through Razer Synapse for ease of use and setting performance-based gaming profiles.
ABOUT THE RAZER DEATHADDER V3 PRO
Improved ergonomic design with ultra-lightweight for long hours of play
Focus Pro 30K Optical Sensor
Wider surface compatibility – Sensor tracks on clear glass at least 2mm thick
Razer™ Optical Mouse Switches Gen-3 rated up to 90 million clicks
Upgradeable to 4000 Hz thanks to the HyperPolling Wireless Dongle, sold separately
Five independently programmable buttons, and an additional DPI button
Up to 90 hours of battery life
USB Type C charging and a Speedflex cable for fluid movements
Weight: 63 grams for the Black model and 64 grams for the white model (Excluding cable)
Approximate size: 68 mm / 2.67 in (Width) x 44mm / 1.73 in (Height) x 128mm / 5.00 in (Length)
Get your DeathAdder for only Php 9,590.00 through Lazada, Shopee, or their authorized resellers. For more information about DeathAdder, please see here.
Acer Day 2022 The Green Mark Concert is a huge success!
#AcerDay2022 trended locally and worldwide on Twitter and has over 2.4 million views on TikTok!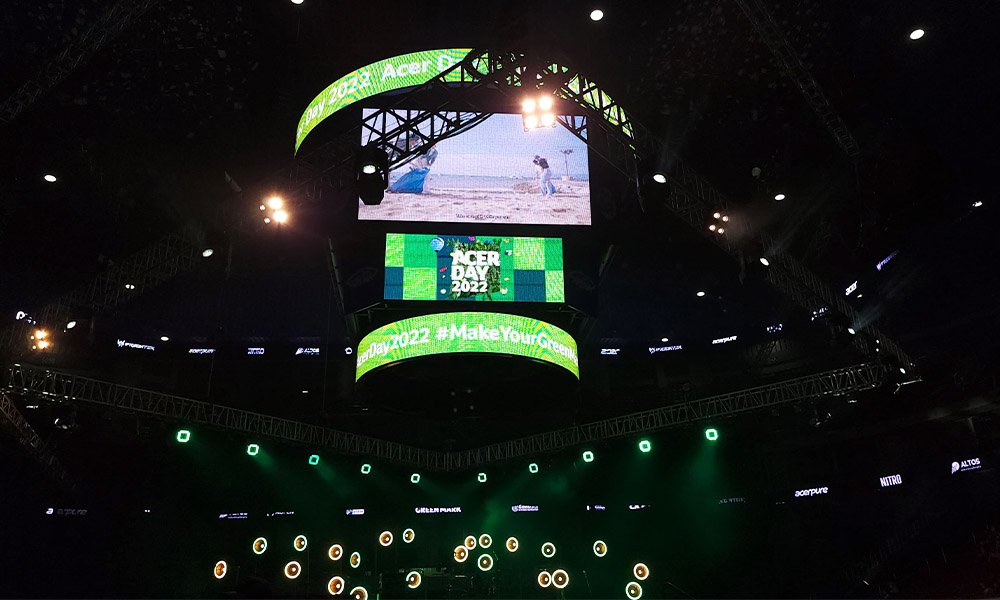 Acer Day 2022 ambassadors, led by P-pop kings SB19 performed to a huge crowd at the SM MOA Arena but what made the event even more special is that the Acer Day 2022: The Green Mark Concert was for a good cause—to help save the environment.
The event was a huge success and made a good kind of noise from start to finish. #AcerDay2022 trended locally and worldwide on Twitter and has over 2.4 million views on TikTok!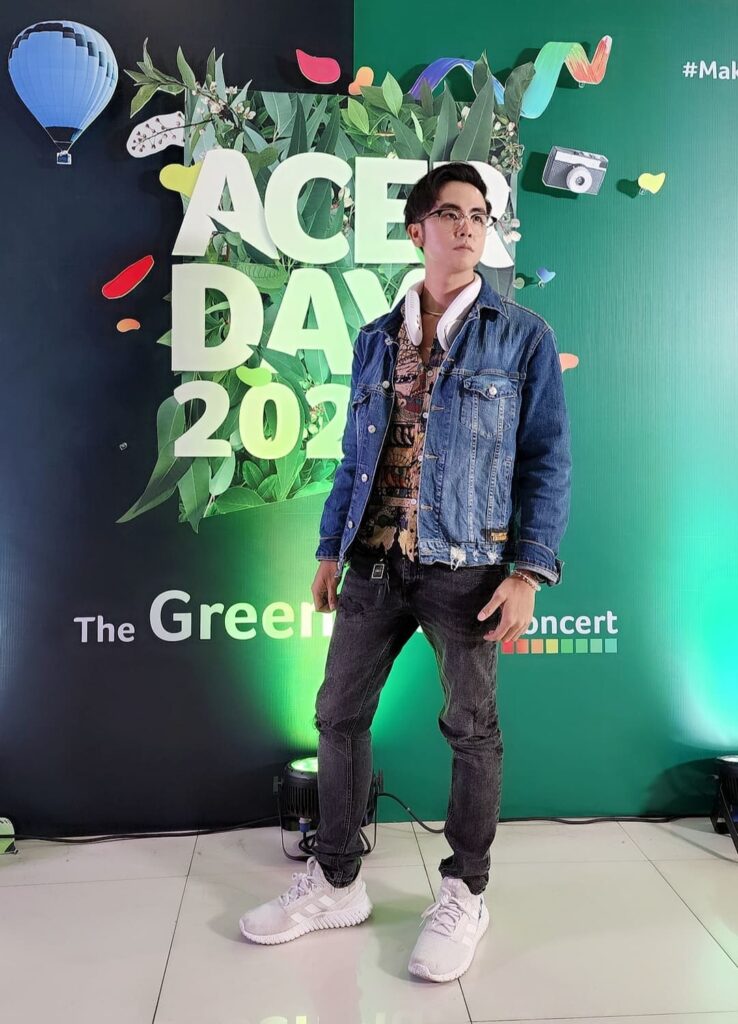 Instead of selling tickets to the concert, Acer enjoined fans to do sustainable acts, such as buying products from Acer's sustainable line, Aspire Vero; donating to GreenEarth Heritage Foundation, and collecting cleaned, washed, and dried plastic waste and dropping them off at The Plaf, a social enterprise that recycles plastic.
The Acer Day 2022: The Green Mark Concert raised Php1.38M for the GreenEarth Heritage Foundation and 20 metric tons of plastic waste compensation for The Plaf.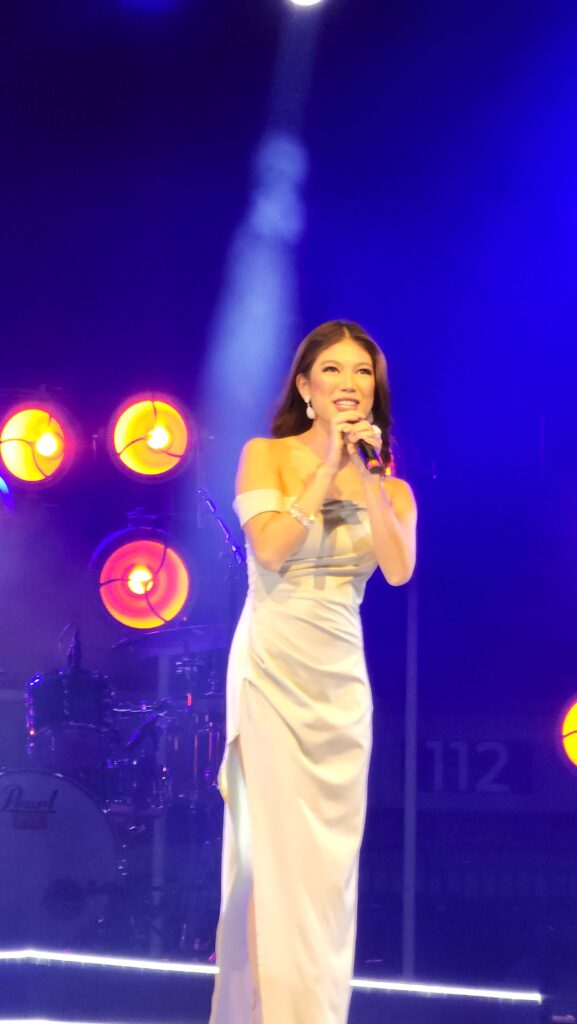 The phenomenal group SB19 opened the show strong with Acer's song "Live It Up", followed by charismatic P-pop group KAIA who performed "KAYA."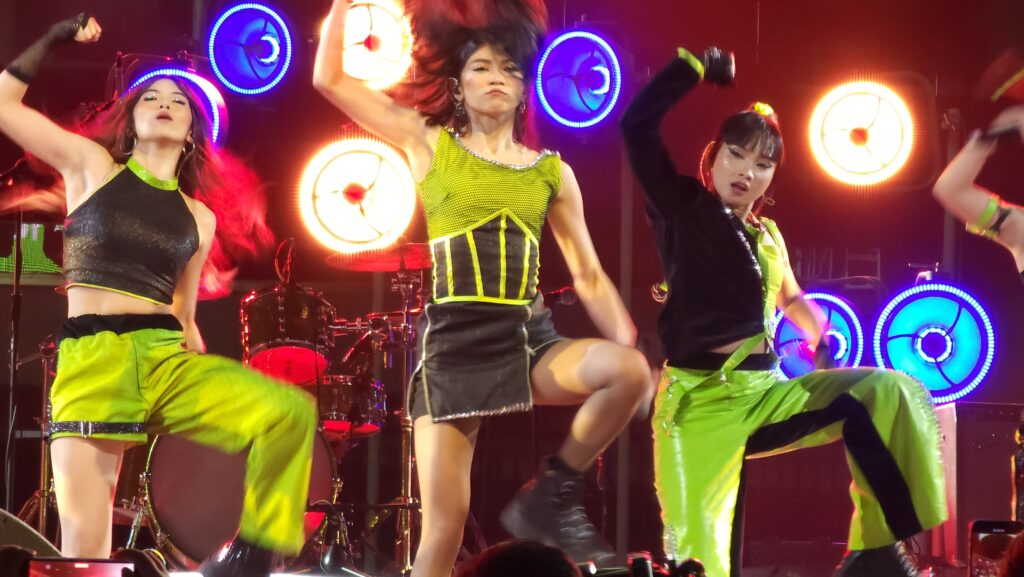 Singer-songwriter Adie serenaded the audience with "Mahika" and "Paraluman" while the lovely Janina Vela performed her latest song, "Hello Stranger."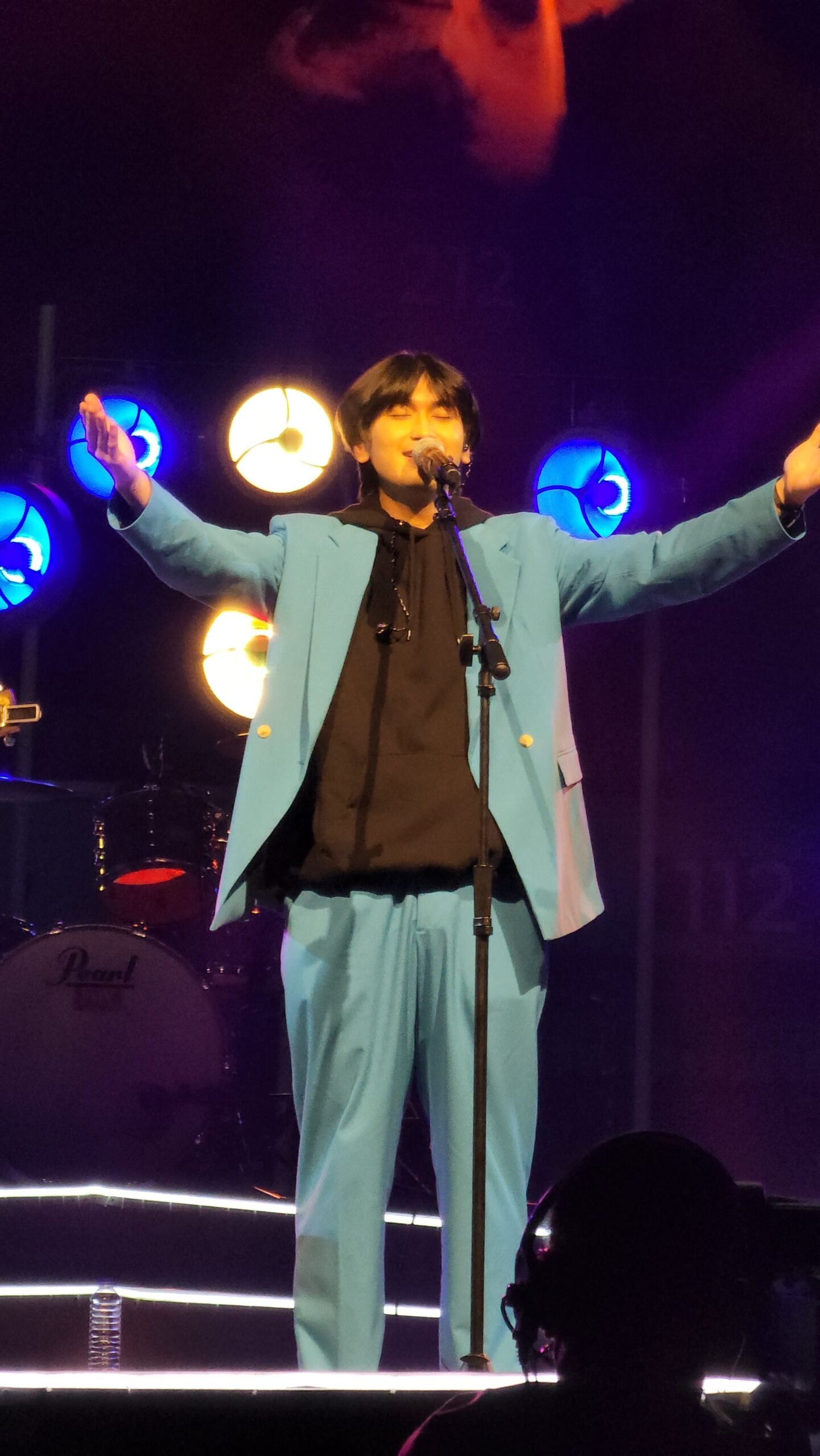 Predator Gaming Philippines ambassadors and musicians CLR, Awi, and Yow had a jam session while indie rock band SUD performed their hit songs, "Baliw" and "Sila."
Parokya ni Edgar led by Chito Miranda partied with the audience with the group's timeless hits, "Buloy," Para Sa Iyo," Harana," Halaga," "Inuman Na", and "Your Song." Lucky audience members got to perform with them for "Pangarap Lang Kita" and "Bagsakan."
Finally, SB19 did not disappoint fans who waited all day by performing their debut song "Tilahula", hit songs "What?," "SLMT", and "Mapa." They also closed the show with their new song for Acer titled "Make Your Green Mark", co-written by the group's very own Pablo. Watch the "Make Your Green Mark" music video here.
Other Acer and Predator ambassadors such as Alodia, Een Mercado, Kang Dupet, Amara, Burg, TNC Predator, ArkAngel Predator, Team Secret, Kuya Nic, Chibiby, and Team Payaman were also present to celebrate Acer Day 2022.
"We are happy that this year's celebration was a huge success but our mission to protect the planet is not over yet. You can still join the 21-day #MakeYourGreenMark Challenge and do your part to help save the environment just as Acer has done with its green initiatives," said Acer Philippines General Manager Sue Ong-Lim.
Razer launches Strider and Gloiathus Chroma 3XL gaming mouse mats
New ultra-large size gaming mouse mats for gamers!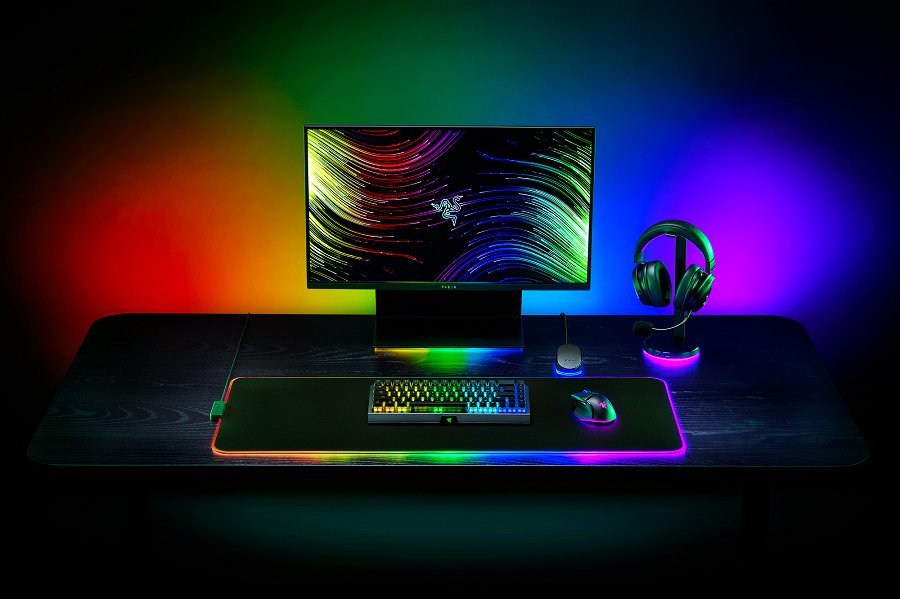 Razer, the leading global lifestyle brand for gamers, announced two new ultra-large size gaming mouse mats: the Razer Strider Chroma, and the Razer Goliathus Chroma 3XL. The Razer Strider Chroma is the world's first hybrid gaming mouse mat with Razer Chroma RGB in an extended size. The Razer Goliathus Chroma 3XL is a soft gaming mouse mat with Razer Chroma RGB in an ultra-large 3XL size.
Razer Strider Chroma: Outshine All Others
Being a hybrid soft/hard mat, the Razer Strider Chroma offers the smooth, even glide of a hard surface, allowing for agile movement that is just as precise. Measuring 900mm x 370mm with a thickness of 4mm, the large extended mat provides ample space for your keyboard and mouse. With an anti-slip base, the grippy underside is reinforced with a grooved pattern to truly anchor it to a desk. The Strider Chroma is also warp-and-water-resistant for greater durability to maintain a flat surface for consistent control, and protected against any accidental spills.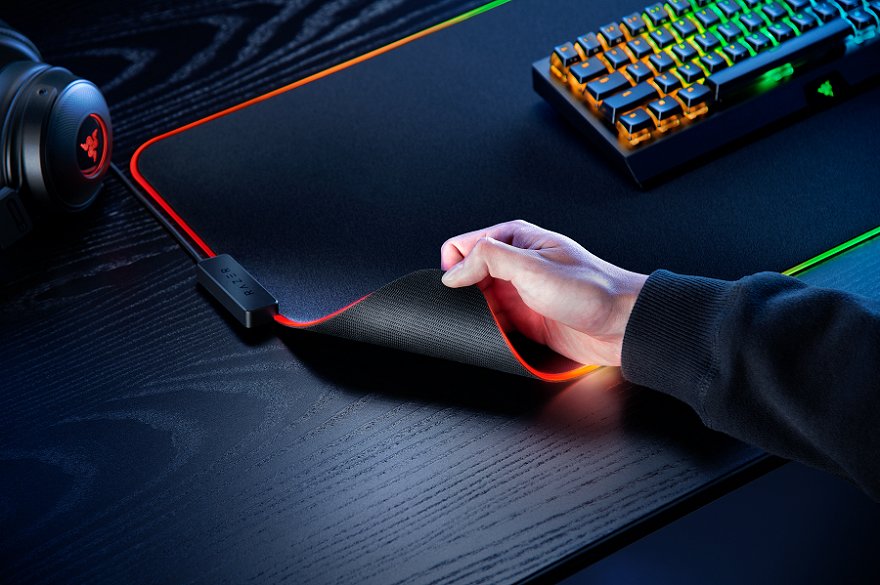 The Razer Strider Chroma is the world's first hybrid gaming mouse mat with multi-lighting zones, boasting 19 customizable lighting zones for unrivaled personalization. Powered by Razer Chroma™ RGB, this allows for maximum RGB illumination with over 16.8 million colors and countless lighting effects, with the ability to dynamically react with over 200 Chroma-integrated games.
Razer Goliathus Chroma 3XL: Let There Be Light
For gamers who want an even larger mat, the Razer Goliathus Chroma 3XL measures a massive 1200mm x 550mm with a thickness of 3.5mm. Razer's best-selling soft gaming mouse mat line now comes in this ultra-large size, allowing the Goliathus Chroma 3XL to cover entire desks, perfect for those who use lower DPI or like to have more mouse mat areas to maneuver.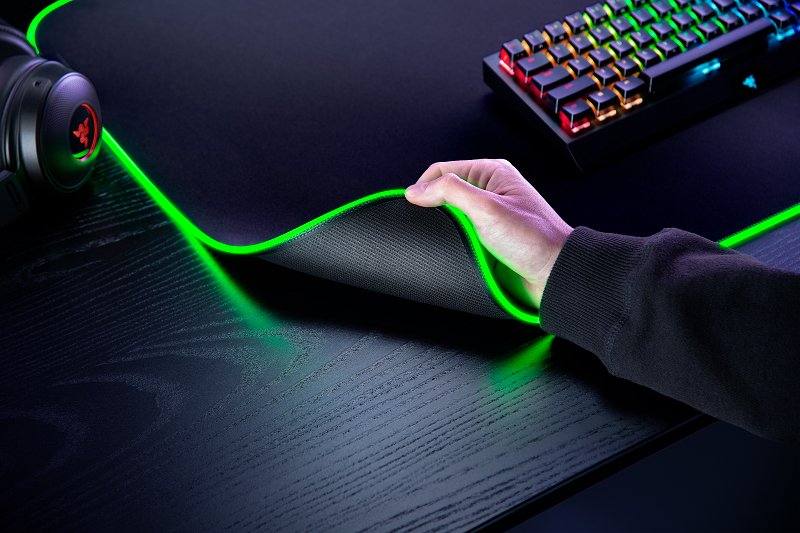 With a micro-textured cloth surface, every mouse movement is translated into exact cursor movement for ultimate precision, allowing gamers to achieve that deadly balance of speed and control. Optimized for all sensitivity settings and sensors, the Razer Goliathus Chroma 3XL delivers total tracking responsiveness for reliable in-game control whether you're using a laser or optical sensor. Equipped with a non-slip rubber base, the mat stays firmly in place, even during the most intense games.
Powered by Razer Chroma RGB, with 16.8 million colors, countless patterns, and dynamic in-game lighting effects, gamers can experience full RGB customization and deeper immersion with the world's largest lighting ecosystem for gaming devices.
This is available at www.razer.com, Shopee, Lazada, or through its authorized sellers.
oma 3XL is priced at Php 6,990.00.