Counterpoint Research's most recent research details the performance of the Chinese smartphone market. Despite an 11% drop in global market shipments compared to the same quarter in 2020, Honor managed to come in second place for the first time since its separation from Huawei. Honor's market share increased from 7.5 percent in the fourth quarter of 2020 to 16.7 percent in the fourth quarter of 2021.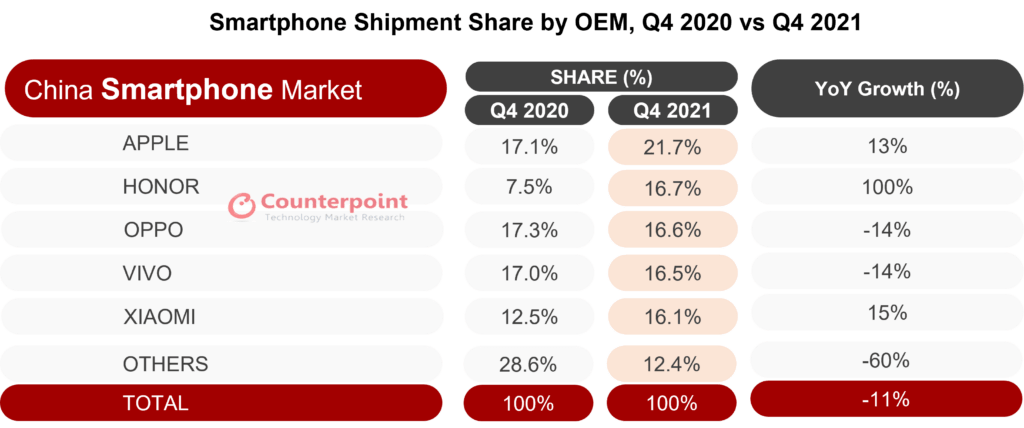 With 21.7 percent of the pie, Apple had the biggest market share throughout the quarter. Oppo finished in third with 16.7%, Vivo fourth with 16.5 percent, and Xiaomi fifth with 16.1%. Honor gained the greatest market share, followed by Xiaomi (15 points) and Apple (13 points).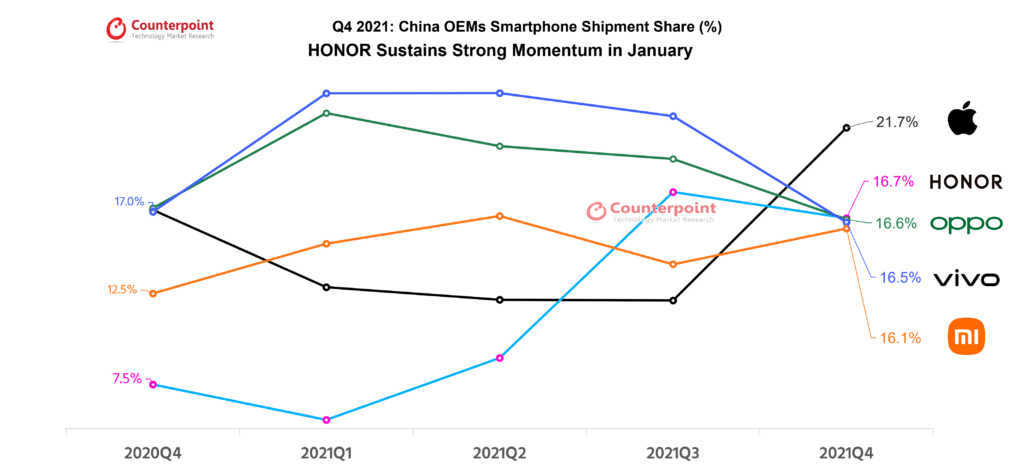 According to Counterpoint Research, Apple had a great showing thanks to the iPhone 13's sales and the luxury segment's comparably lower launch price. Meanwhile, because of its high-end features and appealing exterior design, Honor's Magic3 led sales in the luxury segment. The Magic V, Honor's first foldable device, was also released.
Oppo, Vivo, and Honor are likely to continue to grow in the luxury market, as well as foldables, until 2022. The Mobile World Congress (MWC) is coming up soon, giving Chinese manufacturers the opportunity to introduce additional devices in European markets.