Due to the numerous leaks and rumors, we have a very thorough understanding of the three phones in the Honor 80 series, which will be released tomorrow. The most recent updates provide a live look at the Honor 80, Honor 80 SE, and Honor 80 Pro, along with some important specifications.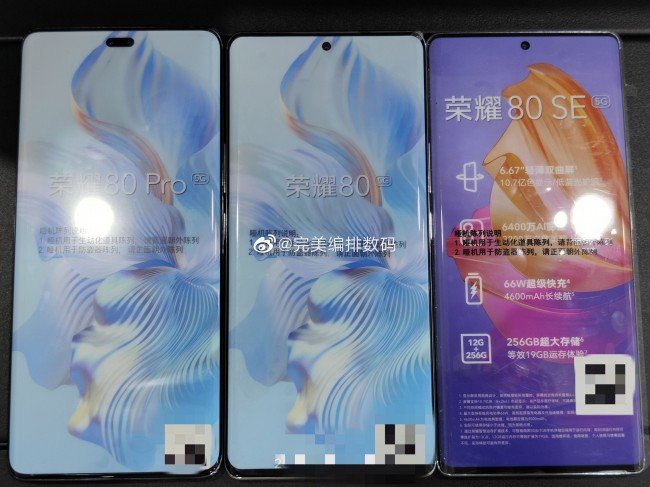 As the entry-level model in the lineup of the HONOR 80 series is the Honor 80 SE features a curved 6.67-inch AMOLED display with 10-bit colors, FHD+ resolution, and a 120Hz refresh rate. According to the new image, it will have a 64-megapixel primary camera and a 32-megapixel selfie camera. The battery has a 4,600 mAh capacity and 66W of charging power. The Honor 80 SE will come with 256GB of storage and up to 12GB of RAM. The Dimensity 1080 chipset from MediaTek is anticipated to power the phone at launch.
The curved display of the Honor 80 is similar in size to that of the 80SE. The Snapdragon 782G chipset from Qualcomm is anticipated to power the device's launch.
The screen on the Honor 80 Pro is a little bit bigger and seems to be more curved than the screens on the other two phones. Additionally, the Pro model features a pill-shaped cutout. According to prior reports, the Honor 80 Pro would debut with a 200-megapixel main camera and the Snapdragon 8+ Gen 1 CPU.