You don't need to buy the most expensive option to enjoy immersive audio while gaming. The most affordable gaming headsets can match more expensive accessories' exhilarating audio and crystal-clear microphone functionality. Contrary to the majority of the top gaming headsets overall, these models could provide you more money to expand your game library or make new PC improvements.
When shopping on a tight budget, it's possible to worry that you'll purchase a cheaply produced piece of junk from the clearance section. But don't worry, the Axgon AXGH1V1 gaming headset, which costs only 1,690 PHP, has some pretty impressive specs, like specially tuned 50mm drivers, 7.1 virtual surround sound, and RGB running lights. Let's see whether this is the best option for you.
Unboxing time!
The Axgon AXGH1V1 has decent packaging and exudes a gaming aura the moment your eyes touch it. Only the headset and an integrated controller for simple control are included inside.
For your pleasure, here is our unboxing video:
Design and Build
The Axgon AXGH1V1 chose a traditional style with a hint of uniqueness to give it a relatively upscale appearance. Like with the Monster Airmars N1, I was surprised to find the RGB running lighting included here as opposed to just an LED light on the microphone.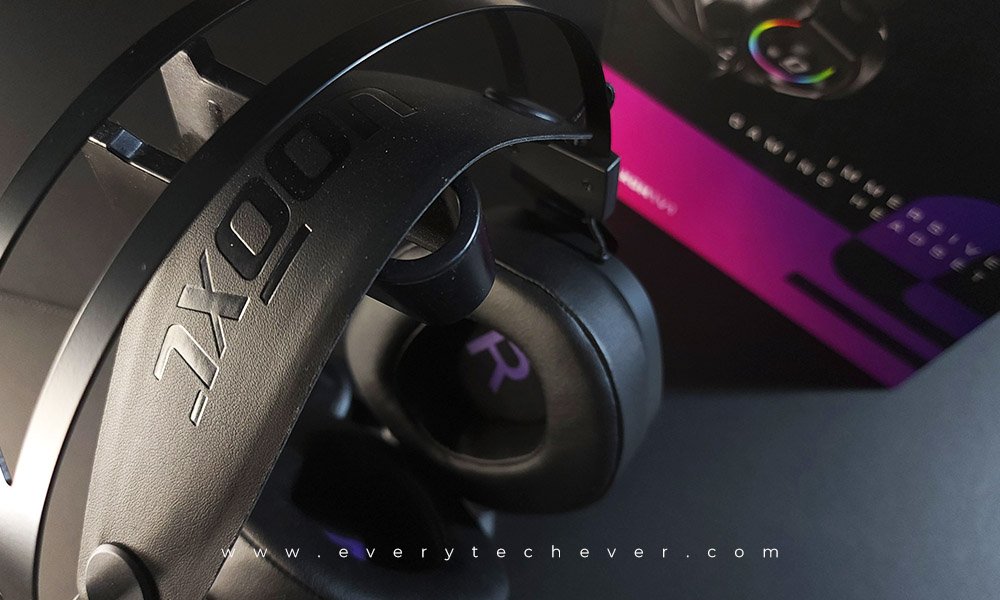 To seal the ear canals and provide passive noise isolation, the Axgon AXGH1V1 incorporates superior PU (polyurethane) leather earpads. This headset has great comfort because of the soft memory foam padding, which is something I like. There was something in a low-cost gaming headset that I wasn't expecting.
A metal suspended headband and other ultra-light materials were employed by Axgon to create a comfortable gaming experience over an extended period of time.
Performance and Audio
The world of gaming peripherals may not be familiar with Axgon. However, it is marketed under the AOC name, a reputable veteran in the monitor industry. AOC has a 50-year history and is recognized as one of the most reliable monitor brands on the market in Europe and Asia. Therefore, you can be sure that the company's gaming headset will provide a top-notch audio experience when it is released.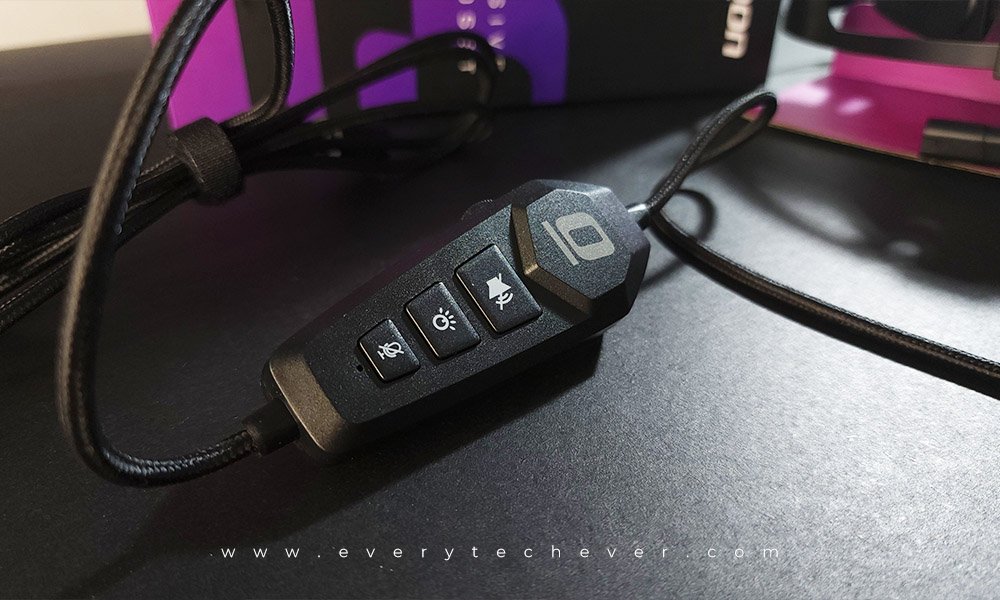 The Axgon AXGH1V1 has a frequency range that is perfect for your ears, ranging from 20Hz to 20kHz.
It obviously lacks many of the appealing features that the majority of gaming headsets provide. This headset is wired and only supports analog signals, which means there is no wifi connectivity or even an app to adjust settings. However, none of that matters to the type of gamer who prefers the custom-tuned 50mm magnetic neodymium driver and 7.1 virtual surround sound, which creates more powerful sound waves and an immersive audio experience. It is amazing that Axgon was able to put more of an emphasis on audio quality than those extra functions.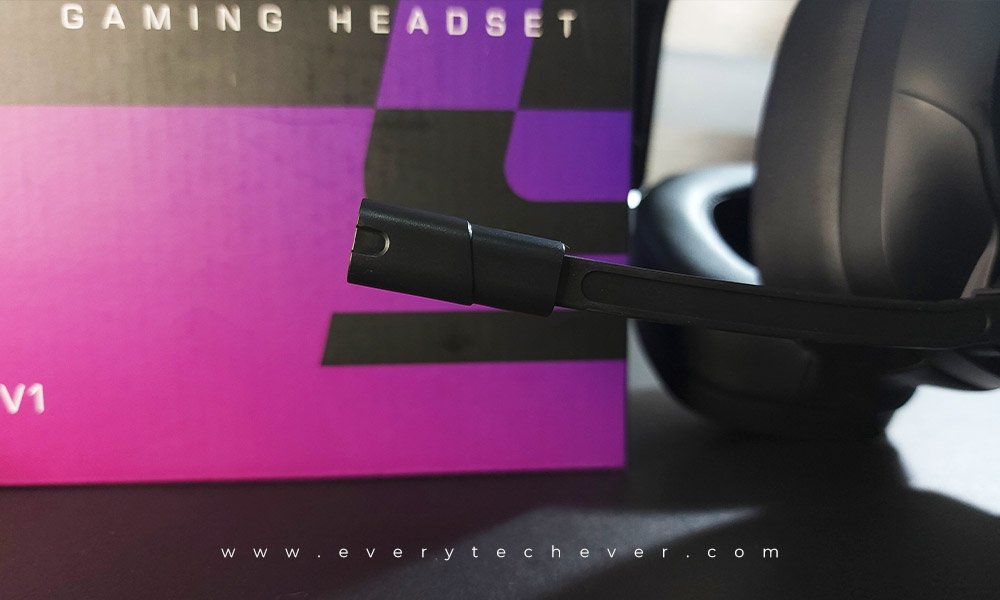 The microphone has active noise cancellation, which can be silenced using a physical slider on the side for convenience, although it cannot be disconnected. In our tests, the noise reduction was effective and could even muffle keyboard activity.
Should you buy the Axgon AXGH1V1?
The Axgon AXGH1V1 is a solid gaming headset that provides good performance at a reasonable cost. It's a snug and comfortable outfit for long-time gaming sessions, thanks to the memory foam cushioning and flexible headband.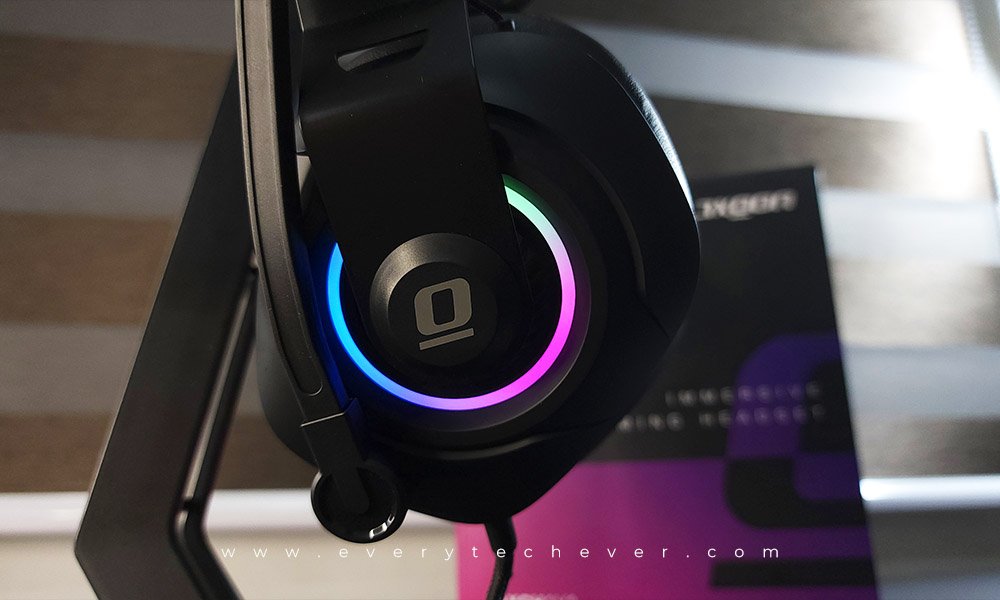 The mix between the music, sound effects, and dialogue in video games is generally good. The mic also produces a full, crisp sound. Each ear cup offers ample space and breathability for ears to rest comfortably, as well as a good fit to minimize slips, which is a major selling point. Although we thought the detailing on rifle rounds and footsteps was superb, not all the sound effects were crisp. The best part is that it just costs PHP 1,690.
Pricing and Availability
The AXGON AX1CVA Gaming Chair is available at the AOC Flagship Store in Lazada and Shopee for only PHP 1,690 and partner retail stores nationwide.
Axgon AXGH1V1 Specs:
Gaming Headset with custom-tuned 50mmDriver
USB connection only for convenience
Custom-tuned 50mm drivers
7.1 Virtual surround sound
PU leather, Memory foam Earpads
Metal suspended headband
Voice clarity, Noise-cancelling microphone
RGB running lighting
In-line controller for easy control
Speaker type: Neodymium Magnet
Speaker: o50mm
Monomer impedance: 20+-15%
Sensitivity: 103±3dB
Frequency response: 20hz to 20khz
Microphone sensitivity: -38+-3dB
Directivity: Single direction
1- year warranty
Follow EveryTechEver for the latest tech news and reviews, also keep up with us on Twitter, Facebook, and Instagram.